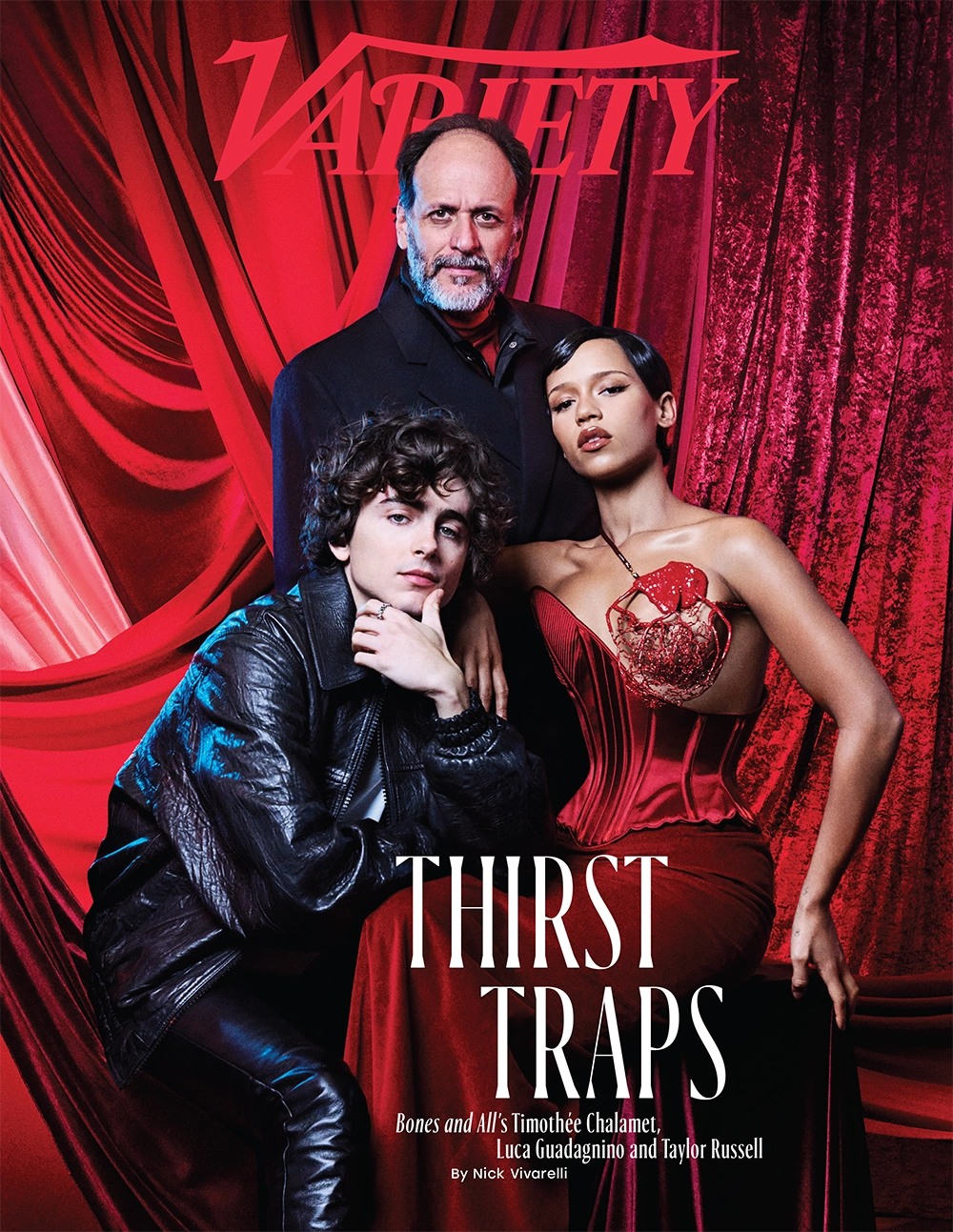 Timothee Chalamet, Taylor Russell and Luca Guadagnino cover the latest issue of Variety to promote Bones & All, an indie film about cannibals in the 1980s. Timothee and Taylor play the young cannibals and I think (??) the idea behind it is that cannibalism is presented as an inherent, born-this-way characteristic rather than a choice. As in, people are born cannibals and they are not going to "conform" to society's "rules" about "don't eat people." It's like X-Men, but they're cannibals. It sounds like a hard sell, but judging from this Variety cover story, it sounds like Luca is hoping to be an awards-season contender. We'll see! Here are some highlights from Timothee's part of the interview:
His comments about how it's tough to be alive in the age of social media: "I think what I was saying was really, 'What would it be like to grow up now?' I guess I'm still growing up. Especially in the context of my career, I'm still growing. But I think Taylor and my generation was really the level-one social media — Vine, MySpace. And I think now it's just more ingrained. But I'm definitely not the authority on the subject. And, equally, it could be a great space to find your people."

The craziness at the Venice Film Festival: "Venice — that was fun," Chalamet says, though "fame," to people of his generation, is a dirty word, and Chalamet clearly wants to be seen as a regular guy. "I enjoy those moments and have a lot of gratitude for them. And I definitely never want to be expectant about it."

Bones & All isn't about corporate interests: "And, I must say, I get very excited about the lens we made this movie through — that there's a fable and a metaphor at the heart of it, not some massive corporate interest."

He loves indie films. "Those are the kind of projects that I grew up loving. Even just on the music side, those are the kind of artists that inspire me — not because there's a beat per minute that places well in the Top 40, but because they're just putting their artistic ethos on something."

Working with Florence Pugh on Dune II. "We were joking on set that we keep doing these movies, and we end up together even though we should be ending up with different people. Florence is really special. She's an incredible actor. She was incredible in 'Dune' — seriously incredible. She brought a gravitas to the role. And I can't believe my good fortune at this young age … between Taylor Russell in 'Bones and All' and Zendaya in 'Dune.' And Austin Butler's in that movie too."

On Zendaya: "She hasn't wrapped yet and it's amazing. She's bringing exactly what she brought to the first one — which was incredible — but in greater abundance. And she's really become a sister. I'm so grateful to count her as a partner and a sister and a friend" — he looks over at Guadagnino — "and also to share stories about how amazing it is to work with Luca, because we worked with him back to back on wildly different projects." He's referencing the fact that Zendaya collaborated with Guadagnino on "Challengers," a romantic comedy set in the tennis world, which is in postproduction.
[From Variety]
I keep forgetting that Zendaya has done that tennis movie! I'm honestly interested in seeing that. As for Bones & All… well, those kinds of weird little indie movies used to be made all the time, back when filmmakers could find someone to finance their little passion project for $2 million. It's a different business model nowadays and the only thing keeping this film from being dumped on some streamer with no fanfare is the fact that Chalamet is the lead.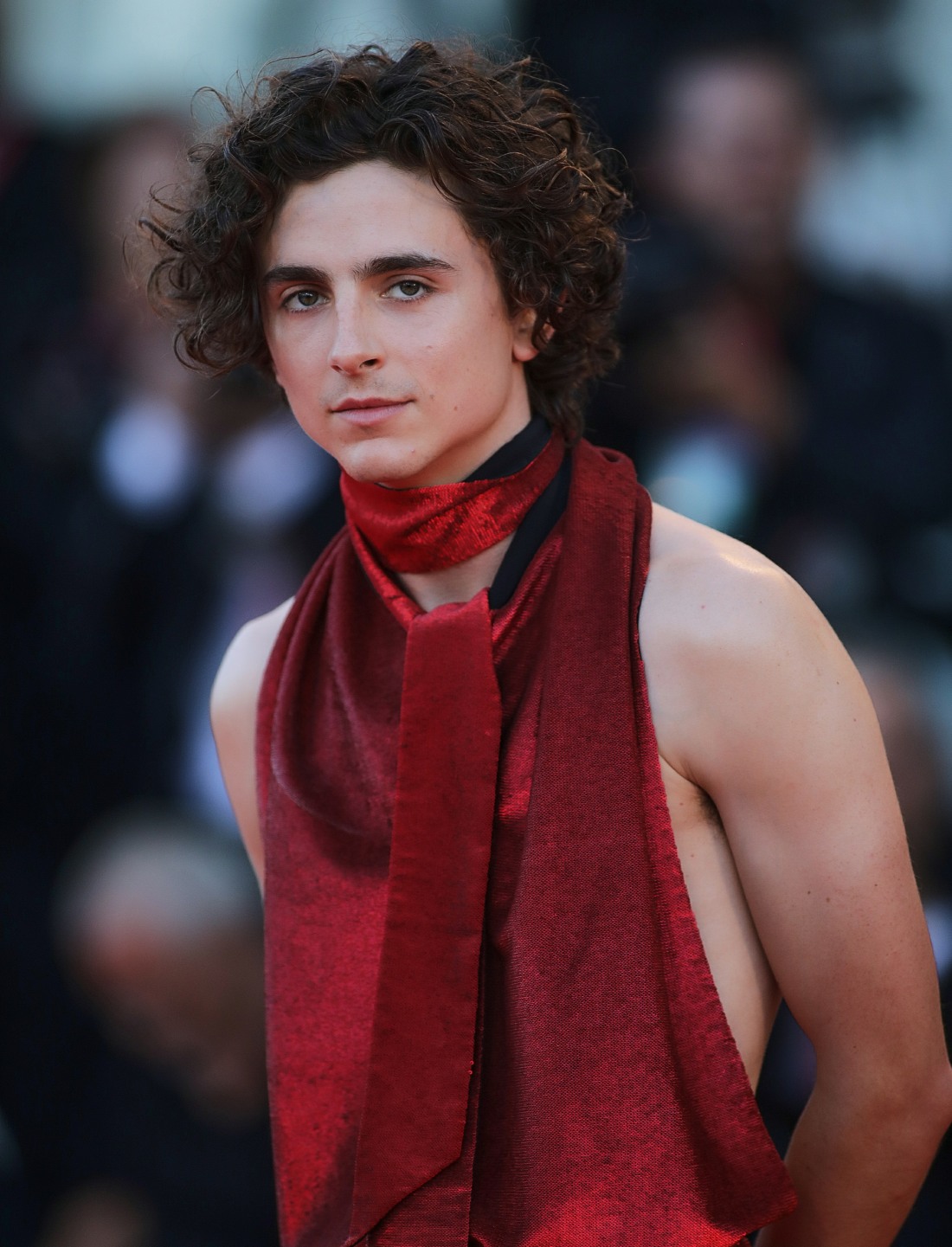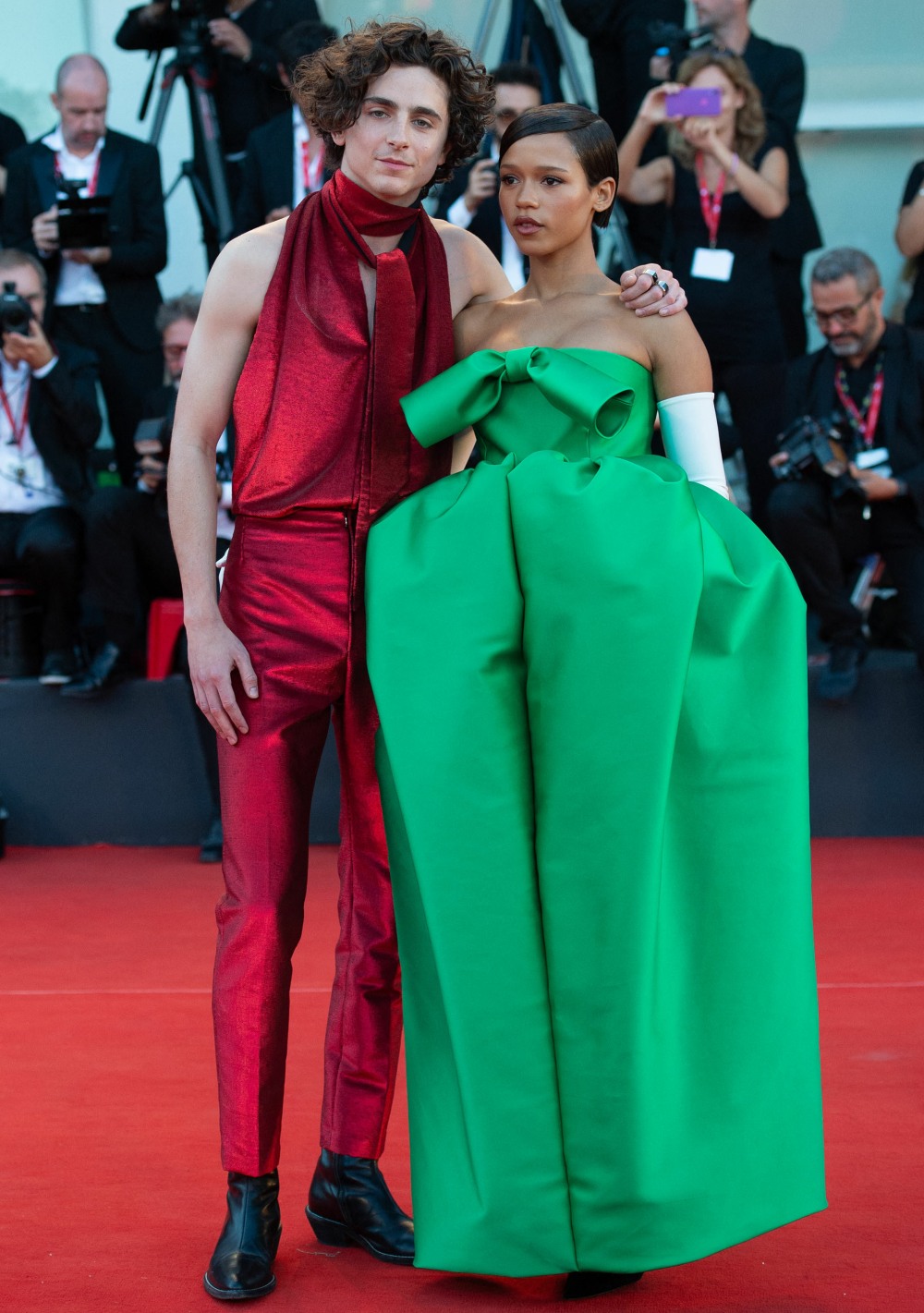 Photos courtesy of Avalon Red, Cover Images. Cover courtesy of Variety.
Source: Read Full Article