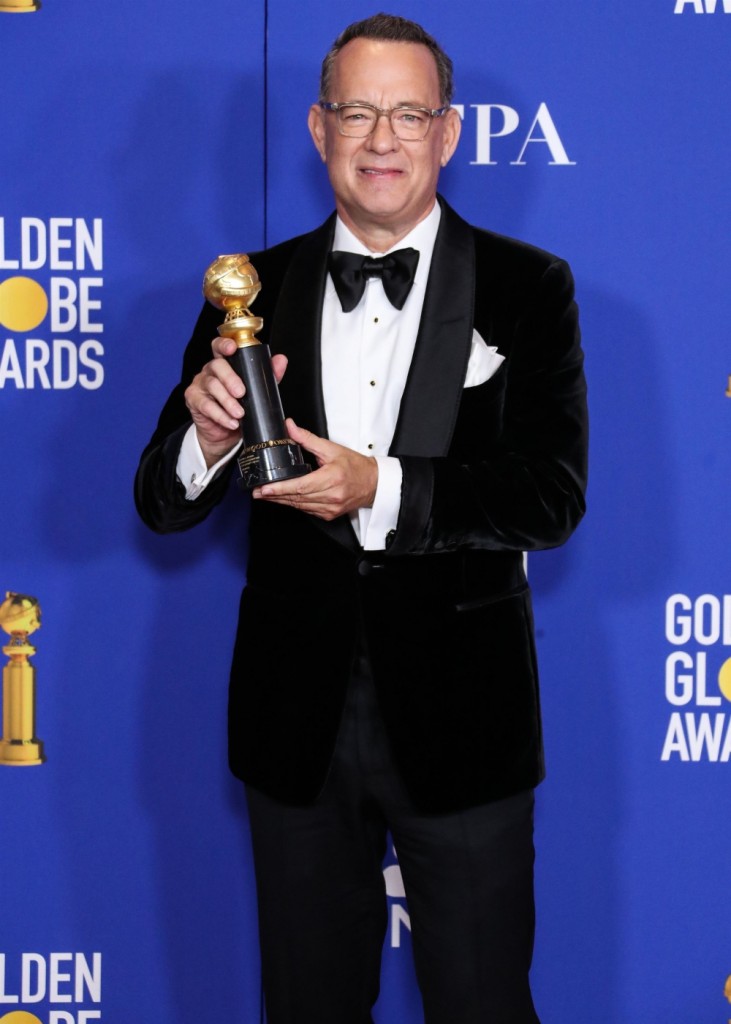 We are less than a week away from the inauguration of our 46th President of the United States of America. On January 20th, Joseph R. Biden will swear his oath. My gawd, will we make it until then? I know we will. And it's historic for so many reasons. Even if we set the traitorous uprising aside (which we can't), we will swear in our first female vice-president, our first Black-Indian vice president and the first inauguration to take place while most of the country is in lockdown due to a virus. Not to mention it means the end of the term of one of if not the worst president in our history. It's a bigger deal now because DC is taking unprecedented safety measures, with public monuments being closed as a security risk and companies like Airbnb cancelling all reservations and returning deposits for those dates since they can't properly vet the renters. Because of the uncertainty with both the pandemic and the very recent insurrection, many of the inaugural events will look different this year. In addition to a virtual parade, the Biden team has orchestrated a Primetime special for the evening of the Inauguration. In lieu of at least one of the balls that would have normally taken place, a bevy of Hollywood stars and recording artists will perform to celebrate the event. And it will be hosted by none other than America's Dad, Tom Hanks.
The unprecedented inauguration of Joe Biden and Kamala Harris will feature a Jan. 20 primetime TV special hosted by Tom Hanks, following a day of ceremonies, in what the inaugural team is calling a "capstone" to "showcase the American people's resilience, heroism, and unified commitment to coming together."

The 90-minute program will air on the major broadcast and cable news networks, except for Fox, who is streaming it instead, according to a news release from the inauguration team.

The special will include speeches by both President-elect Biden, 78, and Vice President-elect Harris, 56, as well as celebrity performances.

Ant Clemons, Jon Bon Jovi, Demi Lovato and Justin Timberlake will all perform. Clemons and Timberlake will sing their "Better Days," which they wrote.

Biden's inaugural team said the special "will highlight the strength of our democracy, the perseverance of our people, and our ability to come together during trying times and emerge stronger than ever before."

"The program will celebrate American heroes who are helping their fellow Americans through this crisis, including frontline workers, health care workers, teachers, citizens giving back, and those who are breaking barriers," organizers said in the news release.

The Hanks-hosted TV special will air at night, after Biden and Harris participate in a military ceremony and Biden attends a wreath-laying with other former presidents.
[From People via Just Jared]
Of course Fox is sitting this one out. It is appropriate that Hanks is hosting. Hanks, of course, is the safe choice and I'm sure it will all feel like a big hug. I have no interest in watching Justin Timberlake do anything. Honestly, I can't say I'm really that amped about this special at all. I have nothing against it, I appreciate the team is working with what they have. And I applaud them for not making any selfish choices that involve in-person events. I hope we get a firework display somewhere but I guess that's a gathering risk too, so I can wait.
I will tune in for Biden and Harris' speeches, though. Hearing them make promises once in power will be the real warm blanket I need. The image I can't wait for is when they take the oath and swear to uphold the Constitution of the United States of America. I fantasize about that moment, when those words are spoken and the 45th administration is done, over, finished. Here's to the 46th.
— Biden Inaugural Committee (@BidenInaugural) January 13, 2021
Embed from Getty Images
Embed from Getty Images
Photo credit: Backgrid, Twitter and Getty Images
Source: Read Full Article