When actor and sometimes model Travis Fimmel worked with Patrick Swayze on the A&E show, The Beast, he once over-enhanced a stunt in a high-action scene with his iconic co-star by adding a few sound effects. But it was his only chance to get it right. And after the cameras stopped, the director frankly advised Fimmel, "You probably shouldn't watch that episode."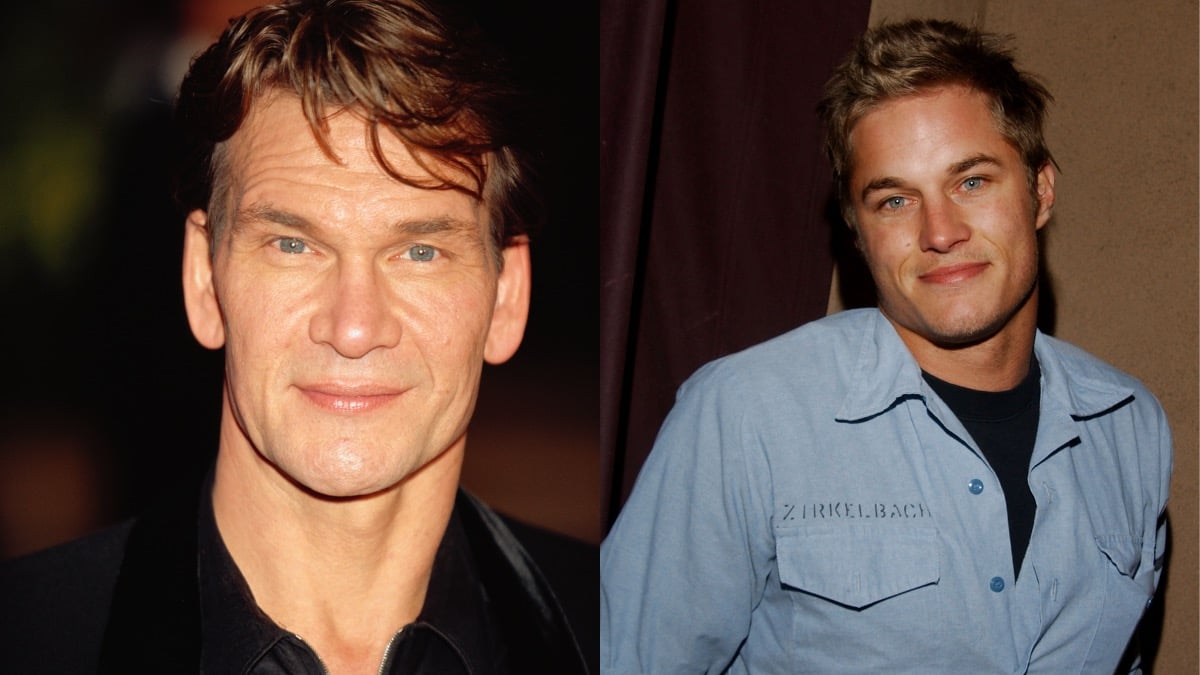 Travis Fimmel called Patrick Swayze 'an amazing man' while working with him on 'The Beast'
Unfortunately, Swayze was in the final months of his life and receiving treatment for pancreatic cancer while shooting The Beast. Fimmel called him an "inspiration" and told the Denver Post in January 2009, "Mostly you learn — as a human being — how fearless and inspiring he is. He's an amazing man."
He added he had "so much respect" for his co-star, who he described as a bit of a cowboy. He added the Ghost star was "so down to earth," despite being a legendary film icon.
Sadly, The Beast was Swayze's last role, and it aired for one season in 2009. He died on Sept. 14, 2009, at the age of 57.
Travis Fimmel was told not to watch the episode where he kind of flubbed a stunt
Fimmel recalled working with Swayze during an interview with Rolling Stone. More specifically, he remembered messing up a stunt in a kind of hilarious way. Unfortunately, it was his only chance to get it right.
As he told it, Swayze was driving, and he was leaning out the passenger's side window, shooting a gun loaded with blanks. "I had to hang out the window and shoot backwards," he remembered.
At the same time he fired, he said "bang, bang, bang" as he had done in a rehearsal. "I don't know why you do it," he explained, "but you do it."
After they shot the scene, he was pulled aside and made aware he'd kind of messed it up with the "bangs." Since it was their only chance to get it right, he said the footage had to go into the show as it was. The director told him, "We can't do it again, so you probably shouldn't watch that episode."
Travis Fimmel became 'good friends' with Patrick Swayze
In an interview with Avi the TV Geek, from February 2009, Fimmel shared he and Swayze became "good friends" while working together. According to him, their backgrounds gave them a lot to talk about.
"He's a very nice guy," he shared. "He's a great guy."
Fimmel said working with "such an experienced actor" as Swayze was also the most significant "learning curve" he'd experienced in his career at that point. He concluded it was a highly fortunate encounter for him as an actor, despite the short duration of time they worked together.
Source: Read Full Article