It's here and it's freaking amazzzzing, you guys! I'm talking about Ariana Grande and Troye Sivan's new jam, of course. It dropped today, and I cannot stop listening to it! The two pop stars teamed up to create the single, and it looks like everyone on social media agrees that the collab is pretty much straight fire. The tweets About "Dance To This" prove that it's sexy and hot and a serious bop — and if you're not playing it on repeat yet, who even are you?
A little background: "Dance To This" is the latest track from Troye's upcoming album, "Bloom" — which is due out at the end of August, and features the vocals of the newly-engaged pop princess. The song was released at noon on June 13, and within minutes, fans on Twitter were calling it a "sexy banger" and hailing it as the savior of pop music. Two hours later, the #DanceToThis hashtag was trending in both the U.S. and worldwide. Apparently, the Grande/Sivan partnership is one we didn't even know we needed, but are so hype to have. And their resulting masterpiece is shaping up to be the steamy song of Summer '18 we've all been waiting for.
Check it out:
So good, right? It's chill and sensual, but also kind of clubby, all at the same time. Although in a statement he made about the single, Sivan said the song is really "about that moment when you feel like you've been to enough house parties or events, and staying home and, like, making out in the kitchen and cooking dinner sounds like a much, much better alternative."
You are so, so right.
Now, check out the tweets about "Dance To This," because the Twitterverse is basically losing its collective mind.
Looks like everyone's in agreement. So let's break down the lyrics, mmmkay?
Sivan sings,
Then comes the chorus:
Solid stuff. Then Ari comes in to deliver the second verse.
The pair finally comes together to sing the second chorus.
Like I said before… AMAZZZZING. These two are the definite king and queen of pop right now, and this song is going to be my summer jam for real. The only question I have now is, will Grande and Pete Davidson #DanceToThis at their rumored wedding? If that theory that there's a shoutout to Davidson in the lyrics is true, I'm thinking the answer is definitely YES.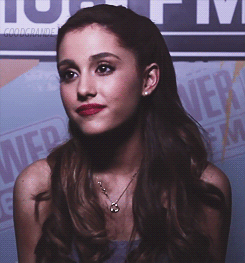 Source: Read Full Article