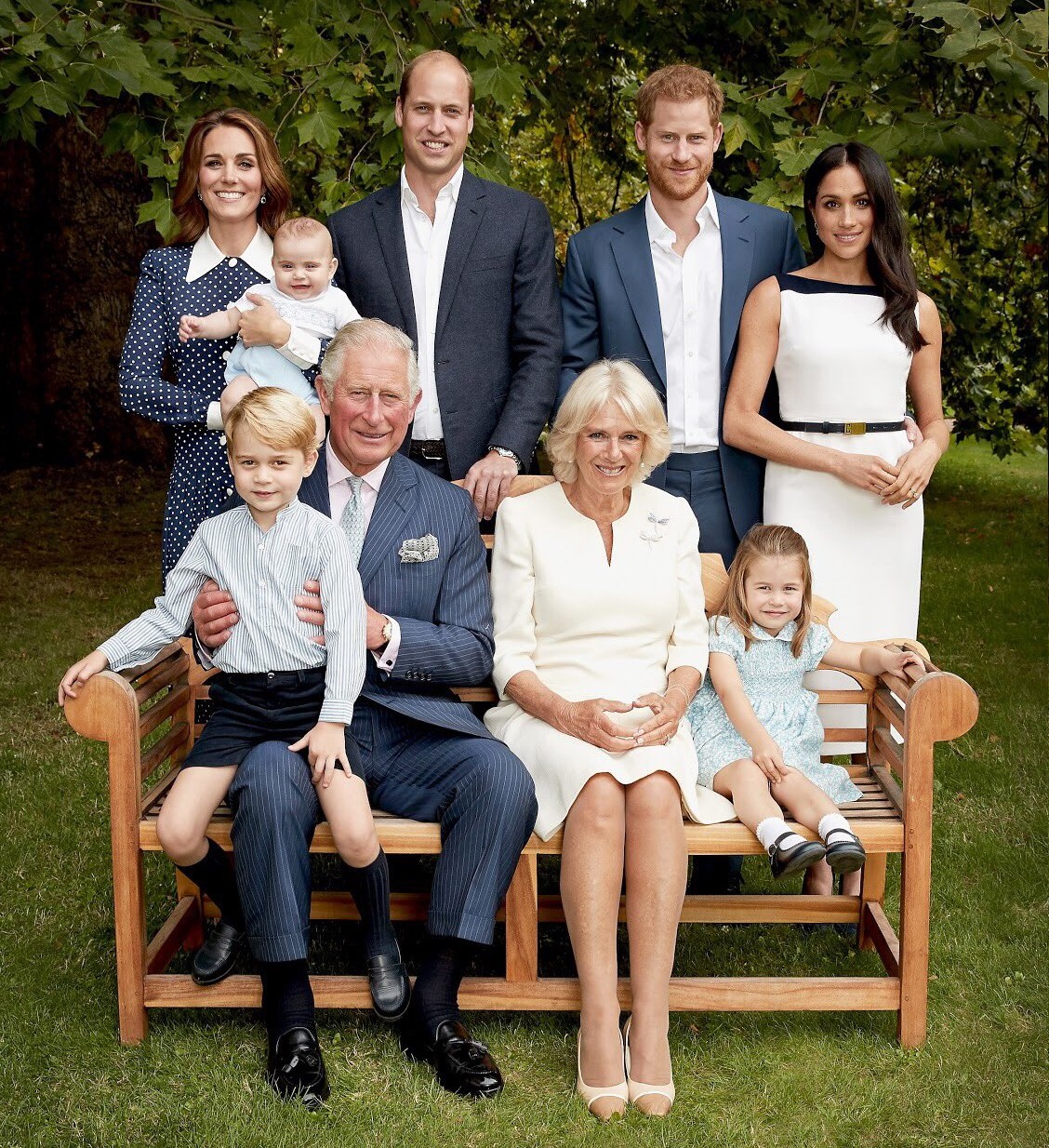 Prince Charles got to celebrate his 70th birthday for what felt like a full month. He celebrated with complimentary documentaries and biographies, soft-focus PR fluff, and lots of photo-ops and photoshoots with his two sons, their wives and his three grandchildren. The fact that Charles got so much time with William and Kate's kids did not go unnoticed, especially considering that just a few years ago, Charles couldn't bribe his way into his grandkids' lives. He was left trying to guilt William into giving him access to George and Charlotte by leaking some "woe is Charles" articles and quotes to friendly outlets. Well, William got the message. And so did Carole Middleton, who pulls all the strings for the Cambridges. Katie Nicholl at Vanity Fair had the exclusive, and here are some highlights:
Charles has been spending more time with his grandkids: While in the past Charles has privately bemoaned the fact that he doesn't get to see enough of his grandchildren, largely because of his punishing work schedule, sources close to the future king say he has made "a big effort" to spend more time with his growing family and plans to make a point of seeing more of them.

Carole Middleton has been fading into the background: Another prominent royal grandparent has been far less publicly visible. Carole Middleton—Kate's mother, who has also been an instrumental part of their family's life—has deliberately taken more of a back seat in the Cambridge family life. While Carole is still a regular guest at Kensington Palace frequently driving her Range Rover through the courtyard to Apartment 1A so that she can join the family for tea time, Carole has been seen less in recent months.

Carole isn't the go-to babysitter anymore: "Kate and William have some extra help at the moment with Louis being so little and Carole is here a bit less," says a source. "She is still around, of course, Kate and William love having her over, but she's not around as much."

Carole has made a conscious choice to spend less time with the Cambridges: She has, according to one family friend, made a point of giving the Cambridges some space. "Carole was quite wounded over the suggestions that she had elbowed Charles out [of] the way when it came to spending time with the grandchildren," said the source. "She is very hands-on and Kate and William really value all her help, but Carole doesn't want to tread on toes. She has been careful to make sure she's not always at the house, and if Charles requests some time with George and Charlotte, which he increasingly does, Carole will make herself scarce and always makes sure Charles gets the time he wants with them alone."

Where will the Cambridges spend Christmas? The Palace has yet to confirm where the Cambridges will celebrate Christmas. Usually, they alternate between Christmas with Kate's family and Christmas with the royals at Sandringham. Last year they were at Sandringham. William promised Kate when they married that she would not be expected to spend every Christmas with the royals. Charles, however, is said to be keen for the family to be together to cap off what has been an eventful year. As well as his own 70th birthday there have been two royal weddings, two royal babies, and news of Harry and Meghan's baby on the way.
[From Vanity Fair]
Wow, there's a lot to unpack. First of all, I feel very strongly that the Cambridges will spend Christmas at Anmer Hall/Sandringham. Yes, they did that last year, and this should be the off-year they spend in Bucklebury, but I think a combination of factors will mean An Anmer Hall Cambridge Christmas – they won't want Harry and Meghan to have all of the Royal Christmas headlines, especially if Doria Ragland is there. And Charles and the Queen will likely want the full family at Sandringham this year and will make special requests of the Cambridges. My guess is that the Middletons will probably stay at Anmer anyway.
As for Carole and how careful she's being… well, I think it's a combination of factors, and Carole being sensitive to Charles' needs is only one of those factors. I think Carole finally "got" how her stage-management of her adult daughter's life was not helping Kate's image. It's totally possible that Carole is still the puppet-master behind the scenes, but I think Kate has moved Carole into a more "advisory" role rather than "life manager." It's also interesting that Nicholl got a confirmation that Will and Kate have hired more nannies or nanny-types. We haven't heard much about that, but it makes sense. Nanny Maria can't do everything.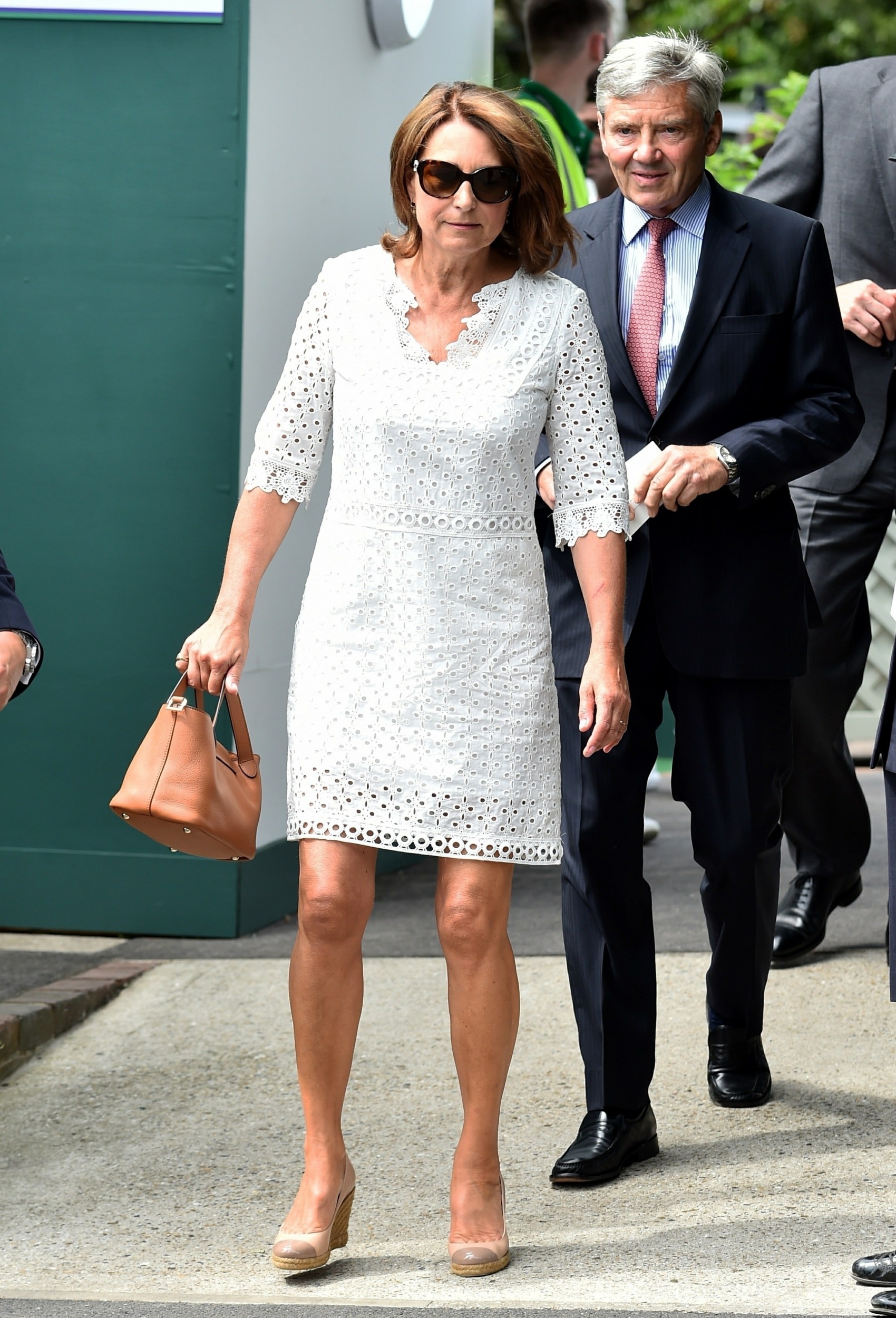 Photos courtesy of Backgrid, Avalon Red, Chris Jackson for Clarence House and WENN.
Source: Read Full Article