Nikki Bella and John Cena have taken us all on an emotional roller coaster ride through their relationship. One day, they're calling it quits, and the next they're trying to work through it. It's been tough for fans, but clearly much tougher for Bella and Cena themselves to deal with such a private matter in such a public space. But everyone just wants the two of them to be — even if that means taking time apart to ultimately see what they need in life. We recently were updated on the status of the relationship, which basically confirmed that they are "just friends," which was pretty devastating. But what's even more devastating is watching the video of Nikki Bella picking her wedding dress out on Total Bellas when she was engaged, because we sadly know exactly how it's all going to end.
On Sunday's episode of Total Bellas, Nikki Bella is searching for her wedding gown with twin sister Brie. The clip starts out with Bella walking out in a cap-sleeved lace ball gown and looks like a damn dream. Despite how stunning the dress was, Bella said that she always envisioned herself wearing a long-sleeved gown for her wedding day, and atelier Mark Ingram noted that the gown has a "strong look, but also sweet," adding that maybe the dress looked "too sweet" on the WWE star.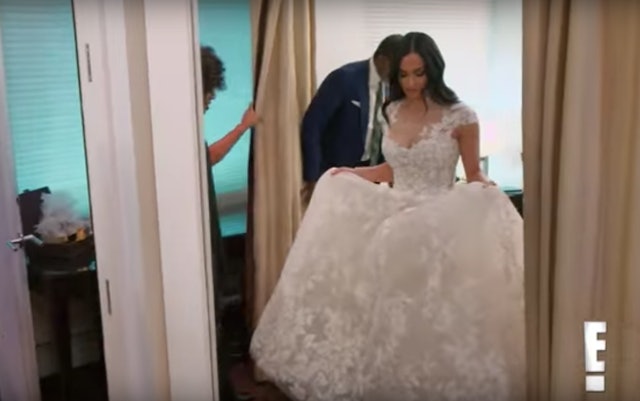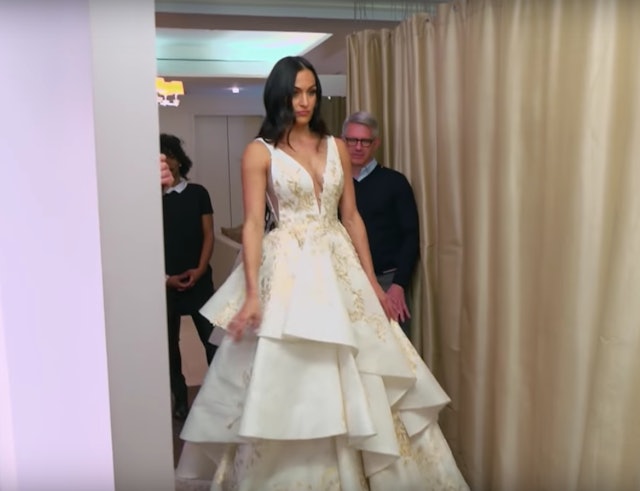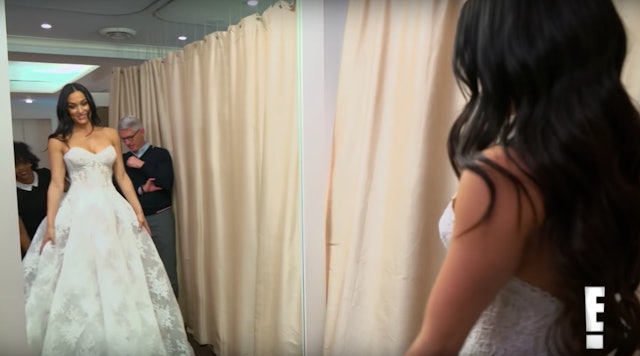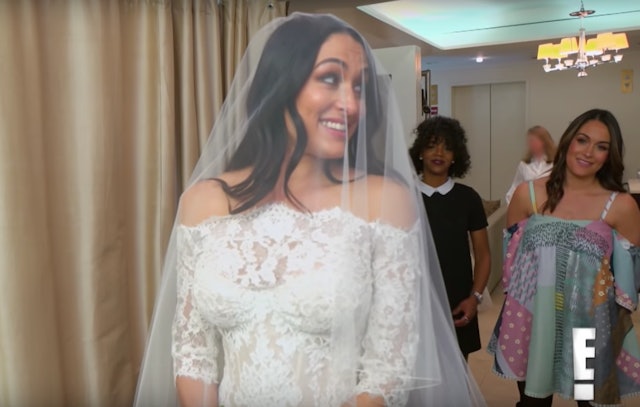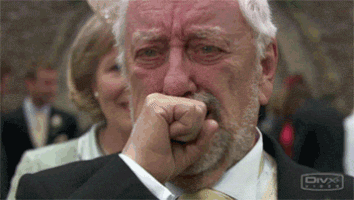 Basically, I'm crushed right now that the two are "just friends," but Bella did add that they are both "trying to work on us," ending the video by telling her fans, "I don't know, I do have hope for us."
If Nikki has hope, then damnit, so do I. Keeping my fingers crossed that we can see Nikki in that wedding gown for real next time, walking down the aisle to marry the man of her dreams.
Source: Read Full Article