If there ever was a match made in 1980s heaven, it's the rumored match between crooner-turned-game-show-host Michael Bolton and alleged-other-woman-turned-second-wife Marla Maples. In his prime, Bolton was linked to some of the most beautiful women in the world — including actor Nicollette Sheridan, with whom the "Time, Love & Tenderness" singer had an on-again, off-again relationship.
Marla Maples, meanwhile, first started making headlines when she was known as "the other woman" to then-real estate tycoon Donald J. Trump. In 1992, Trump and his first wife Ivana — the mother of Donald Jr., Ivanka, and Eric Trump — divorced not long after his alleged affair, although Maples denied breaking up the marriage. "I never considered myself a mistress," Maples shared during an appearance on the ABC News podcast, "Journeys of Faith with Paula Faris." "I mean, that's the truth." Still, she conceded divorce papers weren't yet signed when their relationship began. Maples said, "Do I wish more than anything that we could have had this relationship after the divorce papers were signed? Absolutely. With all my heart."
Either way, rumors of infidelity also plagued Maples and Trump's marriage, with singer Michael Bolton playing an alleged role in the gossip. So what's the deal? Here's what an FBI report uncovered about their rumored romance.
Did Michael Bolton fall 'madly in love' with Marla Maples?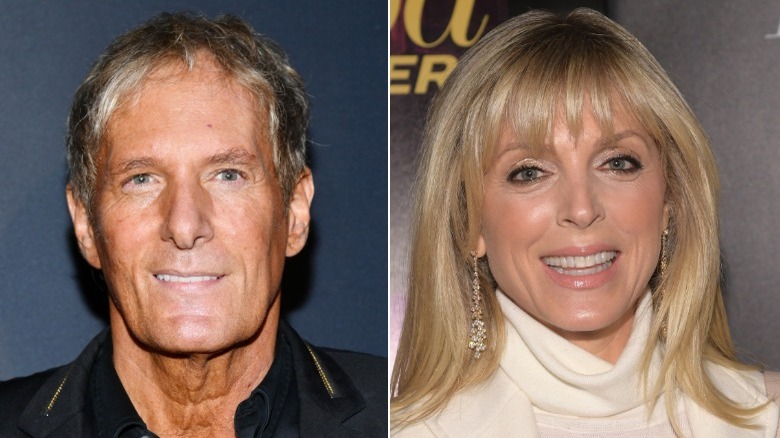 In March 2019, when Donald Trump was still president, the FBI released a file of investigative documents relating to events that had transpired at Trump Tower throughout the '90s. One investigation involved Chuck Jones, who was Marla Maples' publicist. Jones was convicted in 1994 of burglarizing more than 70 pairs of Maples' shoes. However, the conviction got overturned, and in 1999 at the second trial, the controversial publicist made some interesting claims, The New York Times reported.
Jones alleged Maples "had brought singer Michael Bolton back to her room following Trump's departure for a West Coast trip," according to the Daily Mail. There might be credence to the allegation, as Maples and Bolton seemingly did have a relationship. Trump, describing one of his breakups from Maples, said in a 1994 Vanity Fair profile, "Michael Bolton calls Marla and says, 'Marla, I'd like to take you out. And he falls madly in love with her." Trump was able to win Maples back, but Bolton supposedly didn't give up so easily. Trump claimed Bolton sent Maples " Yellow roses with a note: 'I've got Georgia on my mind. Love, Michael.'"
Bolton, for his part, has never spoken about the alleged affair between himself and Maples.
Source: Read Full Article