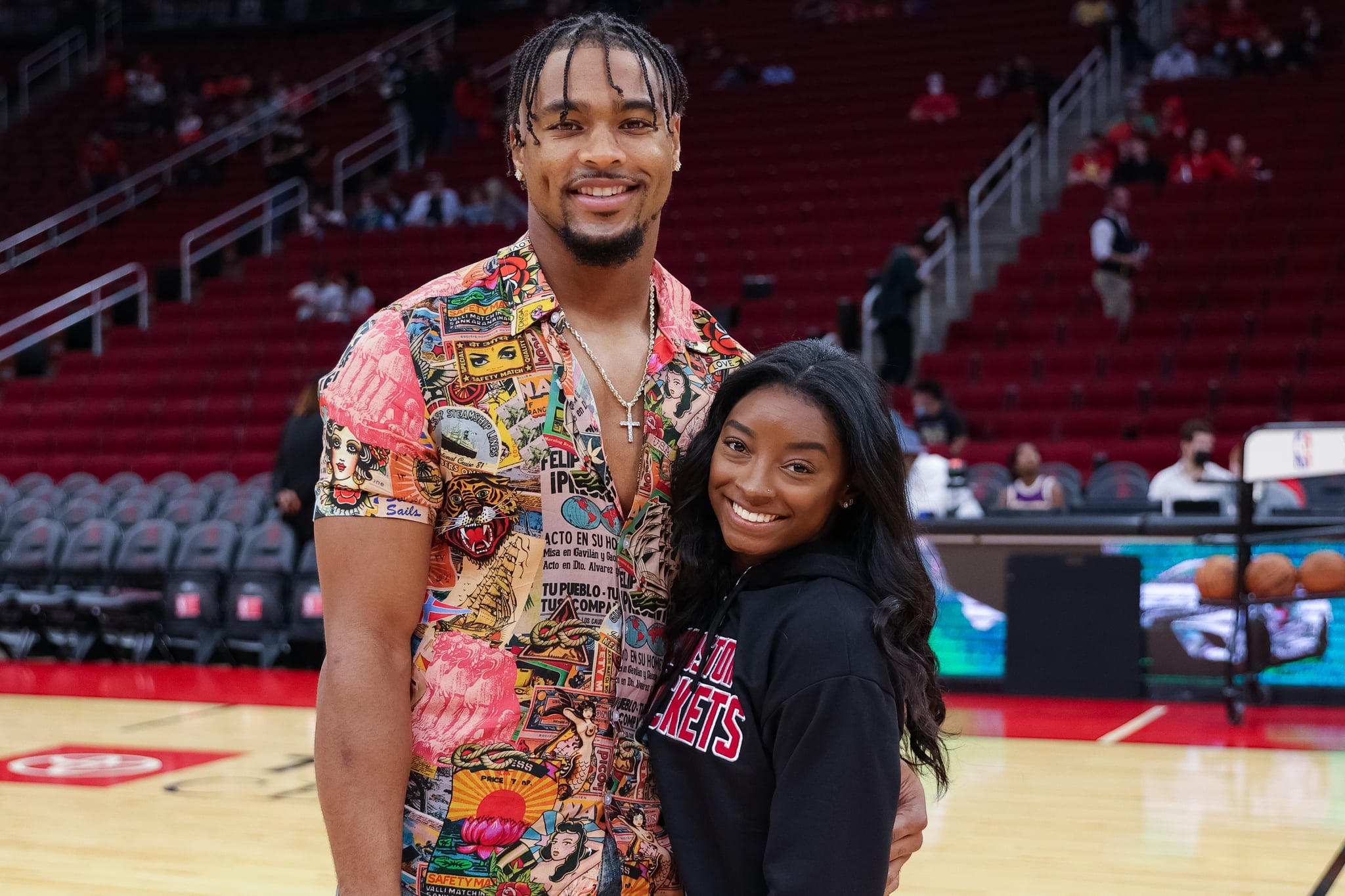 Simone Biles and Jonathan Owens are getting married! The couple — who first got together in 2020 — got engaged this past February, and they're currently in the midst of wedding planning.
Biles recently told E! News they're hoping to tie the knot in 2023 during Owens's off season. "We have some of my teammates that I'd be inviting. But other than that, it's really close family, friends and people that have watched us grow throughout our relationship and will share that love on that day," Biles said.
While answering a series of questions on her Instagram Stories on Aug. 3, Biles said the most stressful thing about wedding planning has been "locking in the date and getting the venue, but once that happened, everything has been smooth sailing." She added, "I know exactly what I want, I have a great wedding planner." For Owens, it's been putting the guest list together.
On the flip side, Biles has really enjoyed "seeing the vision come to life." She says, "That for me has been the most exciting, and putting like, my dream wedding board together."
As far as their honeymoon goes, Biles and Owens still haven't figured that out. "We're just focusing on the wedding and trying to get through that first," Biles revealed. "But obviously we know where we want to do it, we just don't know timing because his season is a pretty long one. [We'll] probably wait some time."
Keep reading to see everything we know so far about Biles and Owens's big day!
Source: Read Full Article