It's been a long summer without the Pearsons. This Is Us hasn't aired new episodes since back in March, so fans are more than ready to be reunited with one of their fave TV families. NBC knows what's up — that's why they're giving viewers the chance to celebrate the beloved drama ahead of Season 3's premiere on Tuesday, Sept. 25 with a one-hour special, The Paley Center Salutes This Is Us. But when will the This Is Us special premiere? It's hitting the small screen on Tuesday, Sept. 18.
A special with "salutes" in the title feels like it's ususally reserved for a show that's been on for years or someone receiving a lifetime achievement award, but This Is Us deserves the respect and recognition even though it's only going into a third season. It's a huge ratings win, a pop culture game-changer for primetime TV, and is up for a whopping eight Emmys this year. It's no surprise that the network would want to run with its success and stretch out the season even before it begins… I'm willing to bet fans will tune in to eat up any sneak peeks they can get and bask in the memories from the first two seasons, even if that means bawling one's eyes out in the process.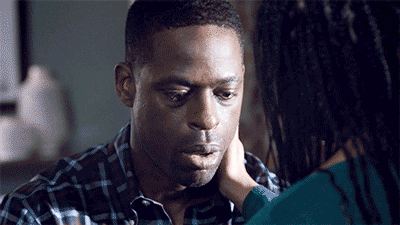 According to their website, The Paley Center "leads the discussion about the cultural, creative, and social significance of television, radio, and emerging platforms for the professional community and media-interested public." Their president and CEO, Maureen J. Reidy, explained why they teamed up with NBC to put the spotlight on a show like This Is Us in a statement, via Deadline:
The special is set to showcase interviews with This Is Us cast members such as Mandy Moore, Chrissy Metz, Milo Ventimiglia, Justin Hartley, Sterling K. Brown, Chris Sullivan, and Susan Kelechi Watson, as well as its writers and creators. They'll offer behind-the-scenes tidbits on production and insider insight on the Pearsons' story to come. It will also highlight standout scenes from the first two seasons, so — duh — have your tissues at the ready.
This Is Us' third season has been teased as the "most ambitious" one to date, so expect the series to push its own narrative boundaries as it moves forward. Writer Isaac Aptaker revealed to Glamour:
Five, six, seven timelines… take it to the storytelling limit! This Is Us fans are game for anything.
The Paley Center Salutes This Is Us airs at 10 p.m. ET on Sept. 18 on NBC.
Source: Read Full Article