In a January 2022 profile, famed film writer and director Joss Whedon mentions his wife, Heather Horton. Whedon is a particularly influential and powerful force in entertainment. But lately, he's made more headlines for his behavior than his works. And his attempts to explain the controversy don't seem to be doing much to turn down the heat.
The article digs into Whedon's past as well as his present. By his side throughout is his second wife. Who is Horton, and how did she and Whedon meet?
Joss Whedon was previously married to Kai Cole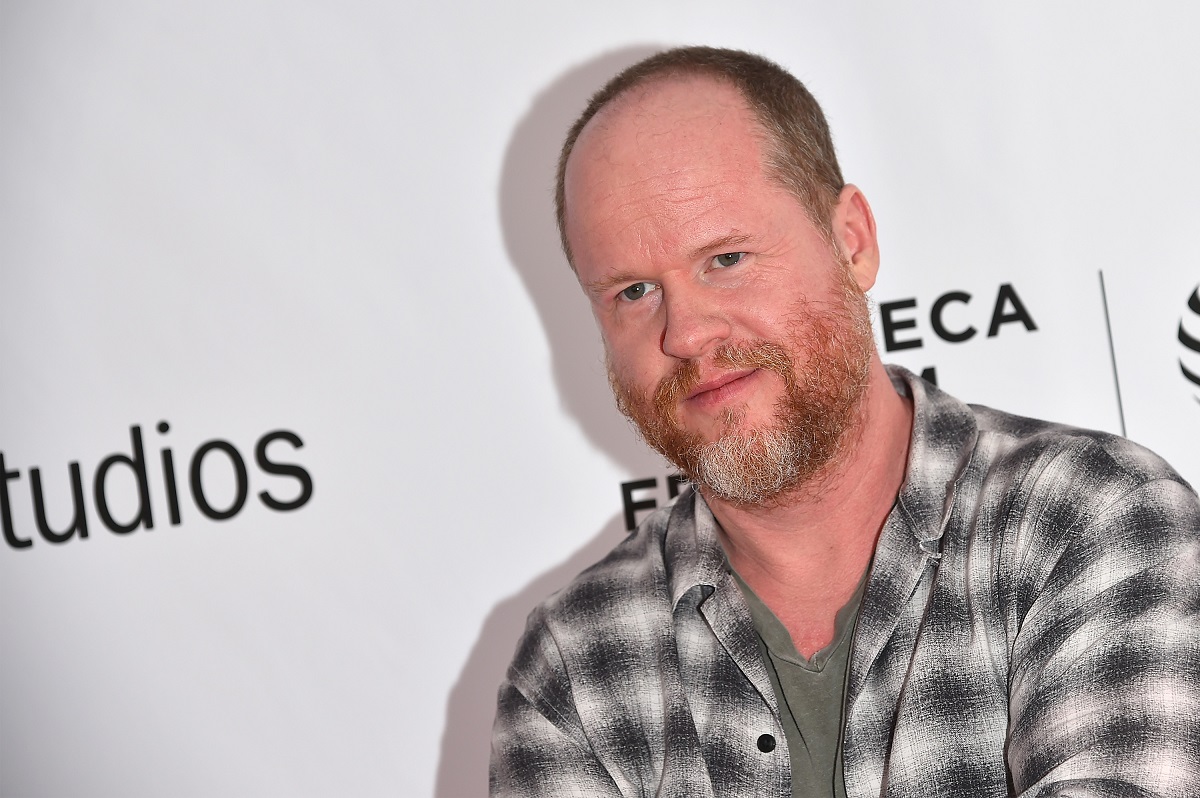 Whedon is responsible for multiple remarkable pieces of entertainment that amass lasting fandoms. His work on the television series Buffy the Vampire Slayer, in particular, earned him a reputation as a feminist icon as the show's female-centric themes pushed the envelope. But in recent years, the stars of that series have spoken out against Whedon.
Charisma Carpenter claimed Whedon fired her from Angel after creating a toxic environment. And her fellow Buffy alum Michelle Trachtenberg shared her own story of Whedon's "not appropriate behavior" on set.
While all of this was happening, Whedon was married to Kai Cole. They wed in 1995 and have two kids together. They officially divorced in 2016 but separated in 2012.
Later, Cole explained what happened between her and Whedon, accusing him of infidelity. Writing for The Wrap, Cole reflected, "I now see how he used his relationship with me as a shield, both during and after our marriage, so no one would question his relationships with other women or scrutinize his writing as anything other than feminist."
Who is Whedon's second wife, Heather Horton?
The Vulture profile attempts to walk a line between giving Whedon a chance to explain his record in his own words and shining a light on just what the situation is. Along the way, The Avengers director explains that he's terrified of speaking up because it just gives more ammunition to those who are making allegations against him.
As he gives this interview, the writer shares glimpses into Whedon's life with his wife, Horton, who he began dating after purchasing her artwork. "Three years ago I bought my first Heather Horton painting," he wrote on Twitter in February 2020. "I'd racked up two more when I met her last year and became in love." They tied the knot soon after.
In the Vulture piece, Whedon explains how Horton came into his life at a difficult time and how their relationship differs from his past ones.
"The first thing I did with Heather was tell her my patterns, which was not my M.O. I couldn't shut up because I finally found somebody I found more important than me," Whedon said. He admitted he sought treatment for sex and love addiction.
Whedon and Horton's marriage raised some eyebrows
Whedon casts meeting his wife as a part of his recovery. But not everyone is on board with the relationship. For one thing, the pair have a significant age gap. Whedon is currently 57 years old, and his new wife is just 22, as PageSix reports.
Additionally, they faced an early snafu, according to the publication. Joss Whedon's real name is Joseph Hill Whedon, but he couldn't get his birth certificate for his marriage license because he uses "Joss" on his other official documents. The Firefly creator reportedly said he and Horton "will suffer immediate and irreparable harm" in the form of her deportation if they couldn't get his birth certificate.
Source: Read Full Article