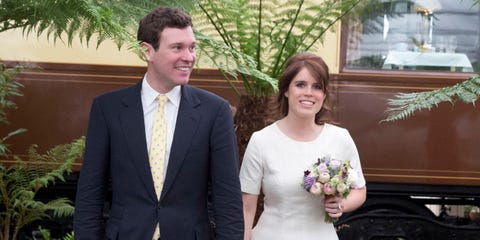 Princess Eugenie's royal wedding to Jack Brooksbank is shaping up to be a star-studded occasion. Thanks to Brooksbank's role as the brand ambassador for George Clooney's tequila, and Eugenie's roster of famous friends, the guest list for 2018's second royal wedding is already iconic. But who might not make it to the event?
According to multiple reports, there are several members of the royal family who might miss Princess Eugenie's nuptials. Here's everything we know so far about those who might skip the festivities:
Prince Philip.
It's been long rumored that Prince Philip might not make it to his great granddaughter's wedding. And the reason for his possible no-show? The Queen's husband apparently has a longstanding feud with Eugenie's mother, Sarah Ferguson. According to People, as Prince Philip "does what he wants," it's very possible that he won't attend Princess Eugenie's wedding on October 12.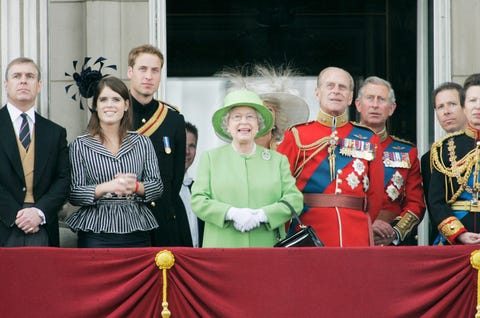 Pippa Middleton.
It's unlikely that Kate Middleton's sister will make it to the wedding, purely because it's thought that the October 12 wedding is around the same time as the due date of her first baby. As Pippa will be about to give birth, or might have already had her baby, it seems unlikely that she'll put in an appearance at 2018's second royal wedding. She did, of course, make it to Prince Harry and Meghan Markle's wedding in May.
Kate Middleton.
As her sister might be in labor, the Duchess of Cambridge could also be a no-show at Princess Eugenie's wedding. As Kate and Pippa are extremely close, it's rumored that the Duchess will be supporting her younger sister as she gives birth to her first baby. Closer magazine hints that Kate has had a difficult time choosing between the two events.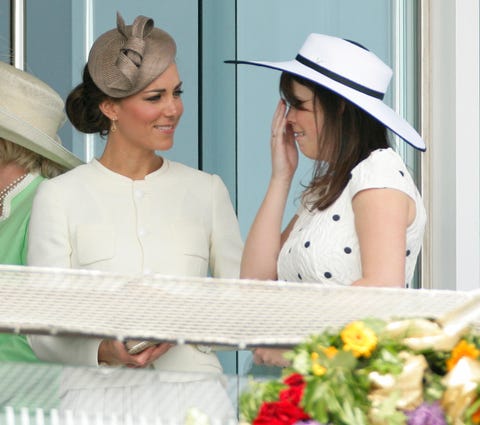 Source: Read Full Article