2018 is hardly halfway over yet, but it might be safe to say it is the year of the breakup. Whether it's the notion of snow in April or the idea that Hollywood celebrities are taking a stand in their personal lives, splits are at a new high this year, and it's just now May. A-list celebrities have broken up with their husbands and wives, longtime fiancés, and significant others in some of the most shocking splits Hollywood has seen so far. Whether it was a breakup that an actress solicited so she could focus on self-love and improve herself from the inside out or an actor who has called it quits and dropped his significant other because the drama of their relationship was just too much to handle; especially when it comes living it out in the public.
Still, some celebrity decisions to split with their long-term or short-term partners have yet to be explained, leaving fans to fill in the blanks themselves. Interestingly enough, many of the rich and famous have pointed out they don't have to give the general public the details of their life-altering moments. For the ones that do, it becomes clear that some of these celebrities have regretted their choice to drop or even ghost their significant other. All we have to say is, we can only hope the ones that have made it this far are still together when the clock strikes Midnight to ring in 2019. As of now, it's not looking too good for Hollywood stars thanks to the ones who have already dropped their partners, even the ones that will regret it.
20

Kendra Wilkinson & Hank Baskett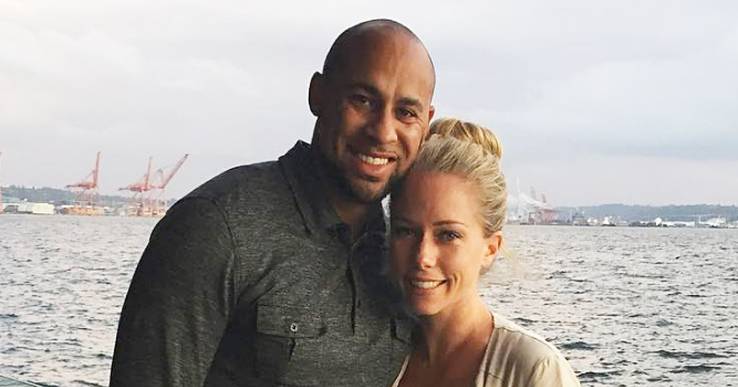 Kendra Wilkinson made it clear she reached her breaking point with her soon-to-be ex-husband, Hank Baskett. The former model-turned-reality-star finally divorced him last month. The couple had been going back and forth and Wilkinson decided she had enough. She let her fans and followers in on her personal life when she took to Instagram to share her thoughts. She posted a lengthy video of her crying about not being able to make things work with the former NFL star. She also shared the clothes she was going to wear to a divorce proceeding in one photo and even snapped a picture of what seemed to be the office they would be hashing out the details of their divorce with their legal teams.
While Wilkinson and Baskett have faced issues in the past (remember that incident when he was caught with someone else?), that wasn't pinpointed as the reason for Wilkinson's divorce. After all, they did welcome a child together after the scandal. Wilkinson said in her emotional video she simply had enough. "I did everything I could," said Wilkinson. "It wasn't good enough. I will always love him, and my heart will always remain open for him. I believed in forever, I really did."
19

Jesse Williams & Minka Kelly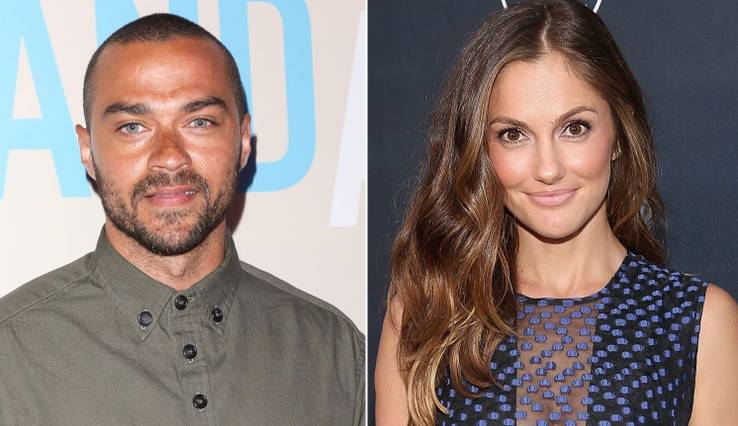 It might be safe to say the drama with his ex-wife, Aryn Drake-Lee, was too much for the actor, Jesse Williams, to handle amid his rumored new relationship with the actress, Minka Kelly. News of Williams and Kelly's relationship made headlines just after it was announced that Williams filed for divorce from Lee. Williams and Lee had been together for more than 10 years and have two children together. While Lee and Williams fought for custody of their two children, Williams was also reportedly dating Kelly. Interestingly enough, Lee was said to have added a clause in the custody agreement that neither she or Williams could introduce their children to a significant other unless they had been together for more than six months.
Kelly and Williams broke up in the heat of his custody battle with Lee. They allegedly took a step back in their relationship because of all of the negative attention it was getting.
Williams also said in an interview that he did not end his marriage with Lee because of Kelly. "Like the most painful experience I've had in my life, like with a person I've loved with all of my heart – that I threw a person and my family in the trash because a girl I work with is cute."
18

Might Regret It: Sarah Silverman & Michael Sheen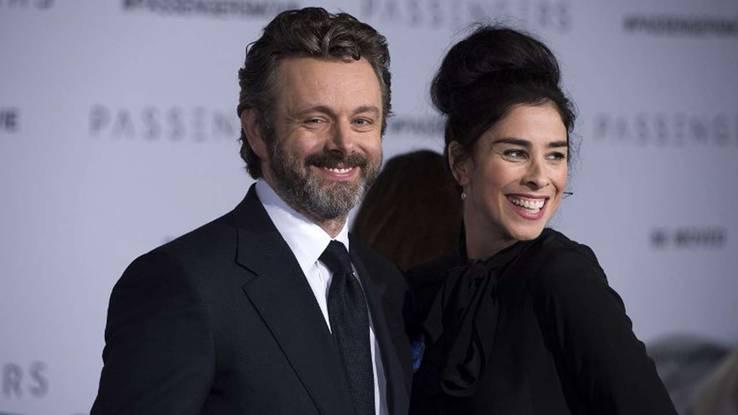 Sarah Silverman took to Twitter to let fans know she ended things with Michael Sheen, over the holiday season, no less. She started with the now infamous tweet that read, "The great @michaelsheen & I consciously uncoupled over Christmas." She then corrected herself and said it wasn't "over Christmas," and clarified "like that wasn't the fight that ended it." She went on clear the air again to inform fans that there was not actually a fight. Ultimately, Silverman said she and Sheen live too far apart, considering they reside in two different countries. She added that keeping up a healthy relationship was too much for them to handle.
Still, things might not be over for the couple as Silverman once proudly described him as her "on-again, off-again lover."
While they didn't break up until this year, Silverman hinted at trouble in the relationship when she said they hardly saw one another because of their demanding acting careers. This even held true when they were in Masters of Sex together. "When he's shooting, we barely see each other," said Silverman. "And now, when I'm on the show, we never really see each other." It looks like the distance was too much for Silverman.
17

Bristol Palin & Dakota Meyer
Sarah Palin might not be making headlines anymore, but her daughter's love life certainly is. Bristol Palin and Dakota Meyer called it quits earlier this year. The exes were married less than two years before they decided to end things for good. Interestingly enough, it was Meyer who filed to end their marriage, just nine months after they had their second child together. While their relationship before their wedding was full of ups and downs, they still decided to tie the knot in the summer of 2016.
Fans might remember, this wasn't their first wedding on the calendar. They were initially going to marry the year before but called things off in May 2015.
Instead of hosting the lavish and luxurious wedding they originally planned, they had a surprise wedding in June 2016. Still, it's safe to say that getting married wasn't the answer to all of their problems, as they fought over custody for their now 2-year-old daughter, Sailor Grace, just months before their wedding. Aside from calling off the wedding, their other relationship issues have scoured headlines for millions to see. They also disagreed on whether Sailor's last name should be Palin or Meyer. He filed for divorce and moved out of the couple's home in January.
16

Angela Rye & Common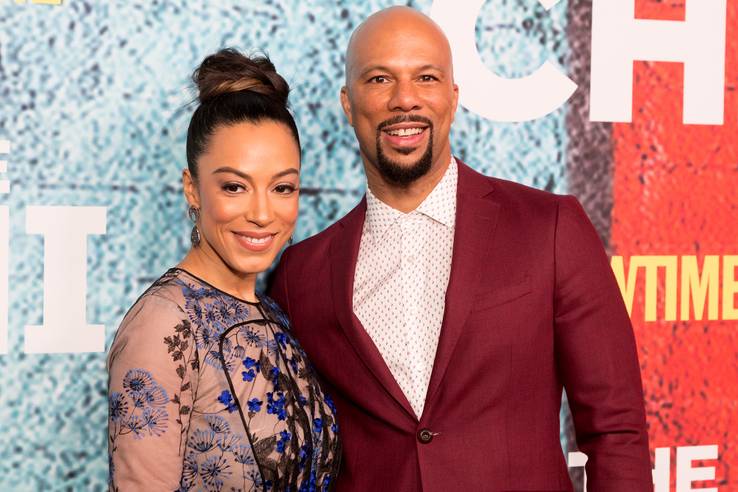 It's no secret fans had lots of hope for CNN analyst, Angela Rye, and the rapper, Common, who were arguably the most "woke" couple ever. Rye was the one to announce their breakup to fans in a statement. "We have and will always be friends," said Rye. "He is an amazing human being, and I'm a much better person because he's a part of my life. May we all keep loving and living." It's not clear why Rye and Common decided to go their separate ways after they went public with their relationship last summer. They made their first red carpet appearance at the Creative Arts Emmy in September.
While Common said there was an undeniable "connection" with Rye, it looks like it wasn't strong enough to keep them together.
Still, they had nothing but good things to say about one another despite their breakup. Rye credited common for helping her "become a better human being." It's still not clear why the two decided to go their separate ways. Fans speculated that it was Common's fault and pointed out his past failed relationships with the likes of Erykah Badu and tennis sensation, Serena Williams. There has also been speculation that he dated actresses, Kerry Washington and Taraji P. Henson. Will Common think Rye is the one that got away?
15

Miranda Lambert & Anderson East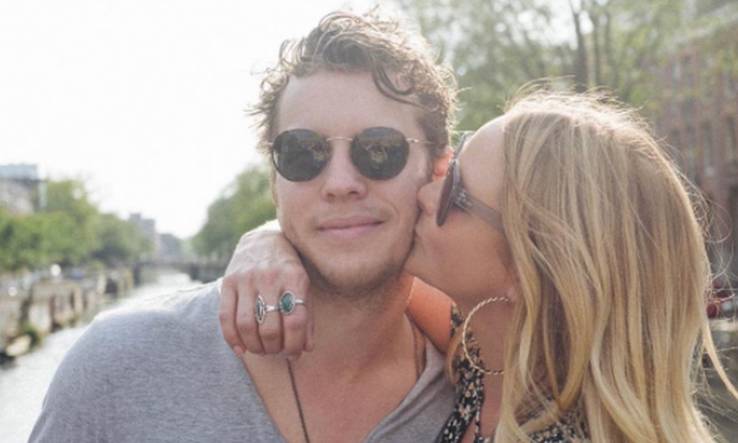 Miranda Lambert reportedly called things off with Anderson East. Their breakup seemed to come out of nowhere, as they appeared to be happy with one another. After all, East was the first serious and public relationship Lambert was in after her equally shocking divorce with her fellow country singer, Blake Shelton. While Lambert was accused of moving on too quickly with East, as the two reportedly started dating just months after the divorce, Lambert and East seemed to defy all the odds, staying together for more than two years. Still, now they have been one of the latest Hollywood couples to call it quits, as rumors swirl that Lambert is dating guitarist and singer, Evan Felker, of the Turnpike Troubadours.
There is speculation that Lambert dropped East to date Felker, but there's no clear confirmation that she was dating both guys at once. Fans noted that Lambert posted her last photo of her and Felker together in January, the same month she reportedly met Felker. Lambert and Felker met when Felker's group opened up for Lambert's Livin Like Hippies tour earlier this year. As for East, he has stayed quiet about the breakup with Lambert, while she makes headlines for her new relationship because Felker is still legally married.
14

Usher & Grace Miguel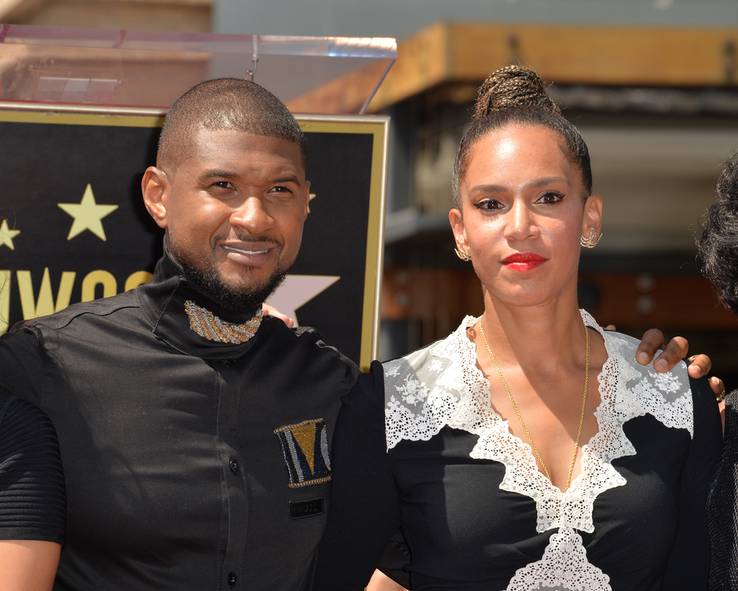 Usher's second wife, Grace Miguel, divorced him earlier this year. Her decision came amid a woman's accusations against the singer. The woman, who was later identified as Quantasia Sharpton, claimed he infected her with an STD. Interestingly enough, while other women accused the singer of similar acts, it's not clear if that's the reason Miguel filed for divorce, as she laughed off the claims. She and Usher reportedly thought another accuser only came forward to get back at Usher, as she was friends with Usher's first wife, Tameka Harris Raymond, and attended their wedding back in 2007. After his divorce from Raymond, Usher moved on with Miguel, who was his manager, in 2009. They went on to marry in a private and secret ceremony in 2015.
While Miguel was the one to file for divorce, they released a joint statement together to announce the news to fans. "After much thought and consideration we have mutually decided to separate as a couple," read the statement the now exes released together. "We remain deeply connected, loving friends who will continue supporting each other through the next phases of our lives. The enormous amount of love and respect that we have for each other will only increase as we move forward."
Featured Today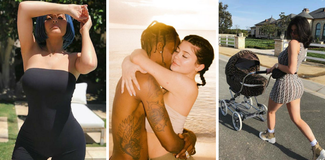 20 Photos Showing That Kylie Jenner Has Done A Total 180 Since Becoming A Mom

15 Rules Dwayne Johnson Makes His Daughters (And Newborn) Follow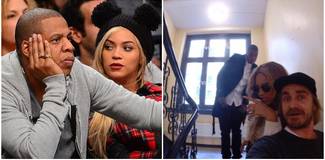 20 Rules That Beyonce And Jay-Z Make Their Staff Follow

13

Chrissy Metz & Josh Stancil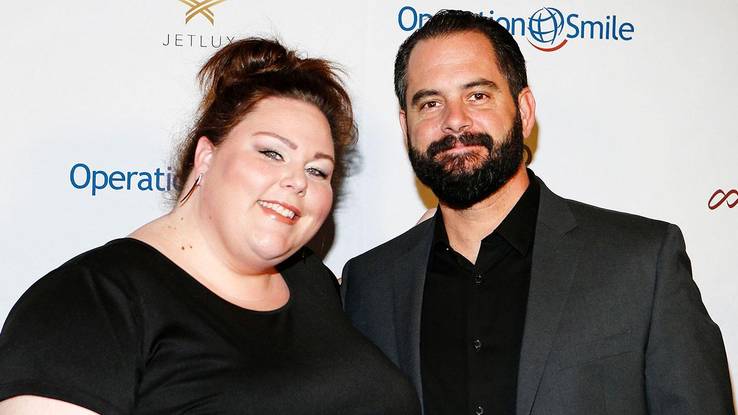 NBC's This Is Us star, Chrissy Metz, broke up with her cameraman boyfriend, Josh Stancil, to focus on herself. She opened up about her split during an appearance on The Wendy Williams Show at the end of March. "I'm dating myself currently," revealed Metz when asked about her romance with Stancil. The two started dating after they were introduced on the set of the juggernaut and popular NBC series. As for any run-ins with her ex after their breakup, Metz said that will not be happening, as Stancil left to work for another show before they decided to go their separate ways. Metz added they are still friends. "I'm always friends with people who I was previously with, which is important to me, you know?" Metz told Williams. "Because you care about the person. You don't just, like, dump them off."
Williams disagreed and made it clear it was completely okay to move on and not give that type of regard for the ex-significant other. Still, being friends with her exes seems to be Metz's style as she is also said to be friends with her former husband, screenwriter, Martyn Eaden. For now, Metz seems to be happy focusing on herself and loving herself before jumping into a new romance.
12

Might Regret It: Nicki Minaj & Nas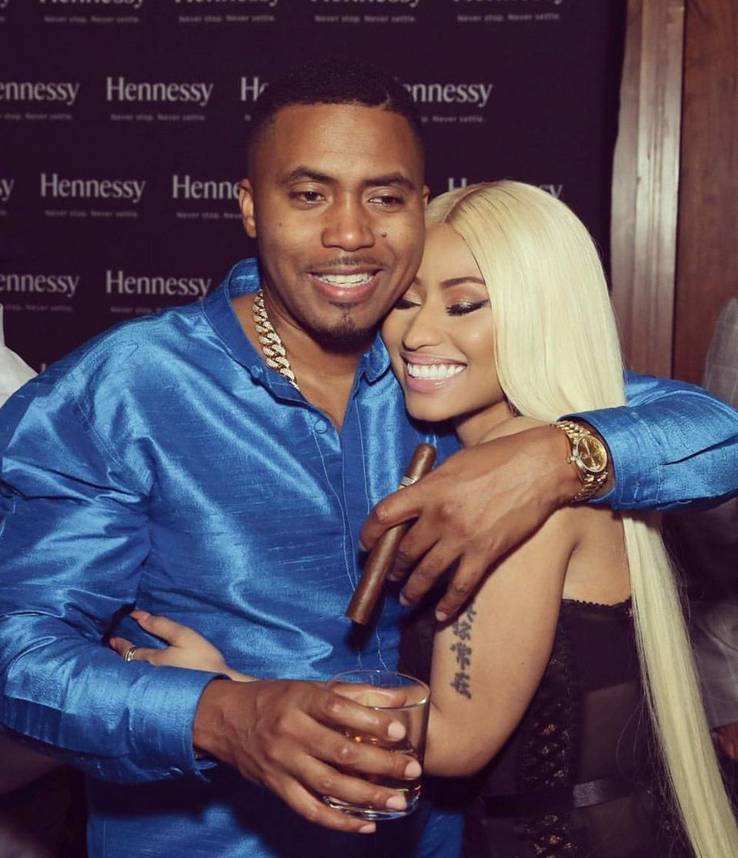 Rappers, Nicki Minaj and Nas, were on their way to being the next artists to be inducted into hip-hop couple royalty before they broke up back in January. While rumors swirled that Nicki was pregnant with Nas's child, they reportedly broke up because their chemistry simply just went away. One insider went as far as saying the duo "ran out of steam." Still, unlike other celebrity splits, Nas and Nicki reportedly aren't friends either. While Nas and Nicki never confirmed they were actually dating, rumors of a romance sparked after they were spotted hanging out together at Nas' 44th birthday festivities.
They fuelled rumors of a romantic relationship when they both put photos up of one another on their personal Instagram pages.
Nicki also added to the speculation when she called Nas the king of queens and suggested she was the queen of the New York City borough during an appearance on The Ellen DeGeneres Show. The two rappers were also spotted cuddling at a New York City restaurant together. Fans might remember their first appearance dates back to 2012 when Nas and Nicki kissed in her "Right By My Side" music video. Interestingly enough, Nicki was dating her now ex-boyfriend, the rapper and producer, Safaree Samuels, at the time.
11

John Cena & Nikki Bella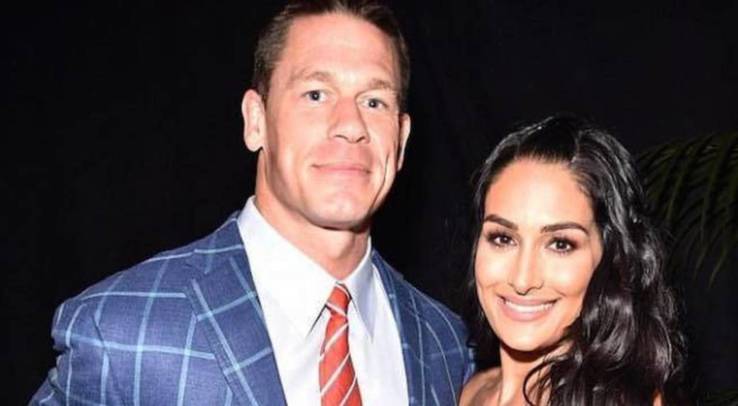 John Cena and Nikki Bella never made it down the aisle. They announced their breakup just weeks before their wedding date. Still, it looks like Cena might regret the split sooner than later. The two reportedly broke amid their disagreement when it came to having children. Bella was very vocal in her desire to become a mother, as fans saw on E!'s, Total Divas. Cena also made it clear he didn't want to be a father.
Viewers might remember back in 2013 Cena told Bella, "I can't give you that," when it came to Bella wanting to have a family.
The following year, Cena reminded Bella that he not only didn't want children but didn't want to get married. Still, there seemed to be hope when Cena popped the question to Bella in April of last year. Bella also once said she was open to the idea of not having children. Despite their split, Cena said he still has love for Bella. "Oh, it sucks," said Cena in an interview shortly after news of the breakup. "No, there's no other way to say that. I love Nicole with all my heart and that's that." Could that be the sound of regret?
10

Lena Dunham & Jack Antonoff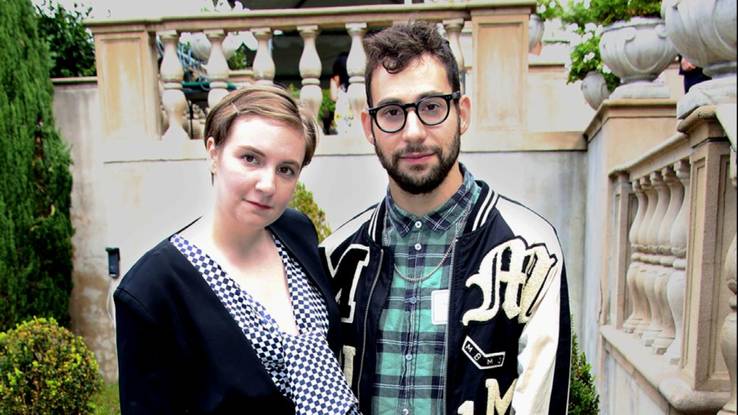 Lena Dunham reportedly broke up with her boyfriend of more than five years, Jack Antonoff, amid speculation of when and if they would be tying the knot. The two seemed to be going strong after they met on a blind date, thanks to Antonoff's sister and funny guy, Mike Birbiglia, back in 2012. It didn't take long for them to hit it off, as Dunham moved in with her now ex-boyfriend shortly after their first date. While rumors of wedding bells sparked for the couple, they were adamant about not getting married until same gender marriage was legal. Interestingly enough, when that happened in 2015, Dunham and Antonoff decided to hold off so they could relish in the excitement of planning a wedding.
A wedding seemed to be on the horizon sooner than later when Antonoff gave Dunham a friendship ring in April 2016.
They were even able to laugh off engagement rumors when Dunham took to Twitter to reveal she thought she overheard a conversation in which Dunham was certain Antonoff told his sister he was going to propose. Unfortunately for Dunham, she heard incorrectly and Antonoff was really just talking trash about her. Meanwhile, the two have stayed quiet about their breakup.
9

Might Regret It: Jennifer Aniston & Justin Theroux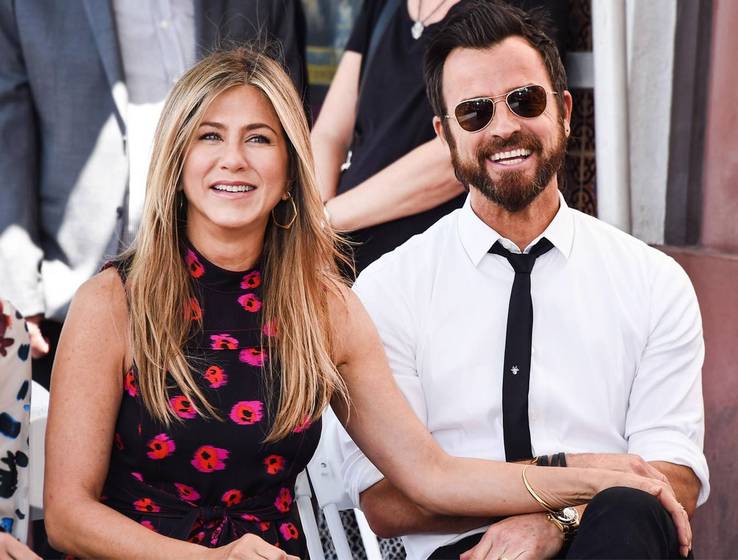 It wouldn't be too surprising if Jennifer Aniston had regrets about her split with her now estranged husband, Justin Theroux. Word is they are heading for divorce, as Aniston was fully aware that Theroux wasn't happy in their marriage. Meanwhile, rumors also spread that Aniston was hoping she'd get back with her ex-husband, Brad Pitt, who is in the middle of divorcing his latest wife, actress, Angelina Jolie. Still, new reports say Pitt has moved on with a professor. Aniston's split with Theroux started with her giving him space, as she realized he wasn't a happy camper. Still, it turned into the two staying apart much longer than intended. It didn't help matters that Theroux and Aniston hardly lived together, as he spent much of his time in a bachelor pad alone, instead of sharing a home together.
"He found he was just happier living on his own in New York without her," an insider revealed.
When he was in Los Angeles where Aniston lives, he would often stay at a guest house that sits behind Aniston's mansion in Bel Air. "He just felt more comfortable there than in the main house with Jen," the source added. They did their best to work out their issues in counseling, with one of their main issues being Theroux's living arrangements in New York City and Aniston living in Los Angeles. Aniston possibly regrets giving Theroux so much space.
8

Tisha Campbell-Martin & Duane Martin
Tisha Campbell-Martin filed for divorce from Duane Martin more than 20 years after they married. They were together for a total of 27 years. Campbell took to Instagram to release a personal statement to fans about her decision to end the marriage. "After 27 years of being together and 2 amazing children, it pains me to announce that I've filed for divorce." It's an emotional time and I graciously ask for privacy for me, our children and the rest of our family." She went on to say that Martin told her that morning that they would always be family. Still, an insider said their differences were just too much for them to handle.
Apparently, Martin was extremely laid back and Campbell was the fun and outgoing one. A second source also confirmed that their child, Xen's diagnosis of autism was not a factor in Campbell's decision. Their breakup also comes after the now exes filed for $14.5 million bankruptcy back in 2016. It was said to be the combination of the money issues along with other family issues that caused Campbell to file. Still, fans speculate Campbell will regret filing for the legal breakup, considering how long she and Martin have been together. Martin has not spoken out about Campbell's decision.
7

Might Regret It: Julie Bowen & Scott Phillips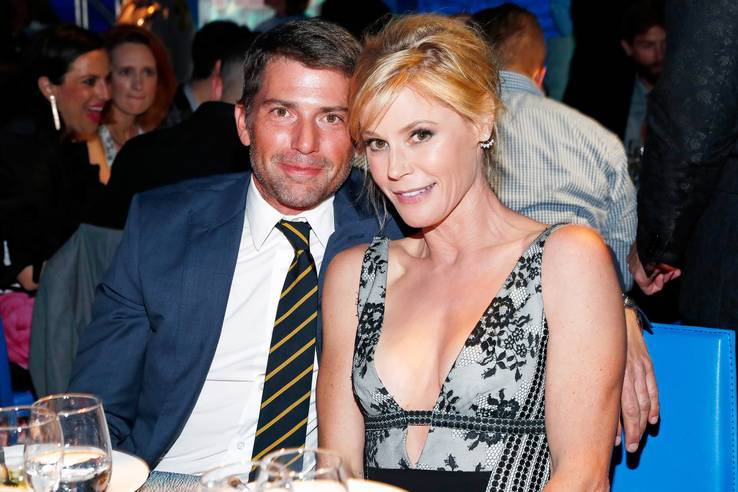 Similar to Campbell, it was Julie Bowen who decided to file for divorce. The Modern Family matriarch and real estate investor, Scott Phillips, were married for 13 years. Their marriage made headlines with rumors of a separation just days before Bowen officially filed. It was clear the couple had possible issues in their marriage, as the last time they were seen out and about together was back in February 2017. The now exes and their three children—10-year-old Oliver, and 8-year-old twins, John and Gustav— enjoyed a Harlem Globetrotters game in Los Angeles. Before that, Bowen and Phillips strutted the red carpet at the Los Angeles LGBT Center 47th Anniversary Gala Vanguard Awards in West Hollywood back in September 2016.
Interestingly enough, Bowen said Phillips skipped the Emmy Awards that same year because they celebrated their wedding anniversary. Bowen once opened up about her marriage to Phillips and said she doesn't really remember her life after becoming a mother. She and Phillips were married for three years before they welcomed their first child. Bowen said everything else after that "is like a blackout." While Bowen is the star of the mega-popular ABC series, Phillips often steered clear of the Hollywood spotlight.
6

Might Regret It: Brandi Glanville & Donald "DJ" Friese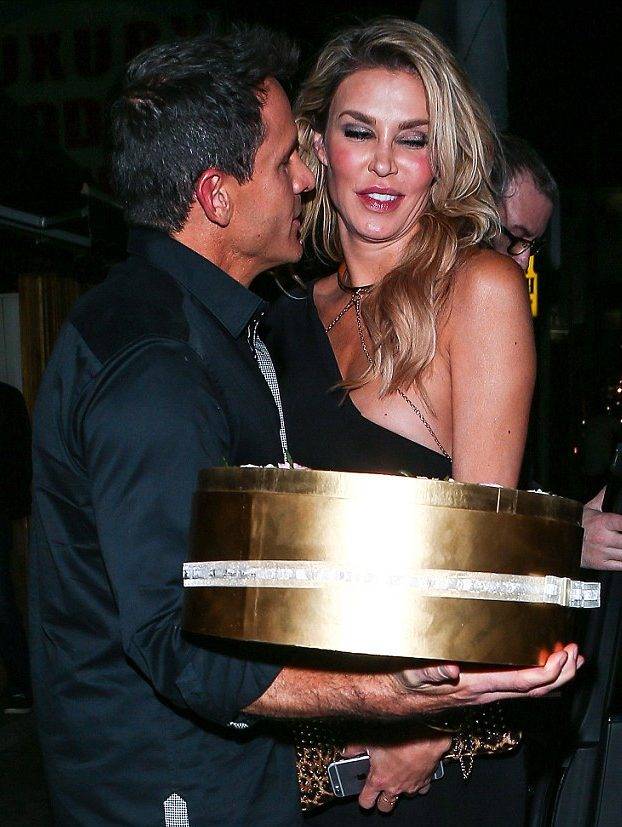 Brandi Glanville and her now ex, Donald "DJ" Friese, proved social media might be too much drama for famous couples— or any couple, for that matter. Glanville took to Twitter to inform fans that she not only ditched Friese but also explained why in her following tweets, it looks like Friese got caught up talking to women on Instagram and messed up the good thing he had with Glanville. Glanville first wrote, "Social media is ruining romance! It ruined mine…" back in January before she confirmed she was back on the market. She went on to let the other women on Instagram know they could have him. Interestingly enough, the two pretty much met on social media after swiping right under each other's Tinder photos back in September 2016.
They went public with their relationship the following February at a pre-Grammy's party. There were signs of a breakup in October 2017 when an insider said their romance was hanging on by a thread. "They are still talking and are trying to figure things out when it comes to their relationship at the moment," one source said then. "They're not broken up, but they're not together." Now, it's safe to say they are not together thanks to social media. Glanville told her fans to be nice to Friese because their children still go to the same school.
5

Might Regret It: Alicia Silverstone & Christopher Jarecki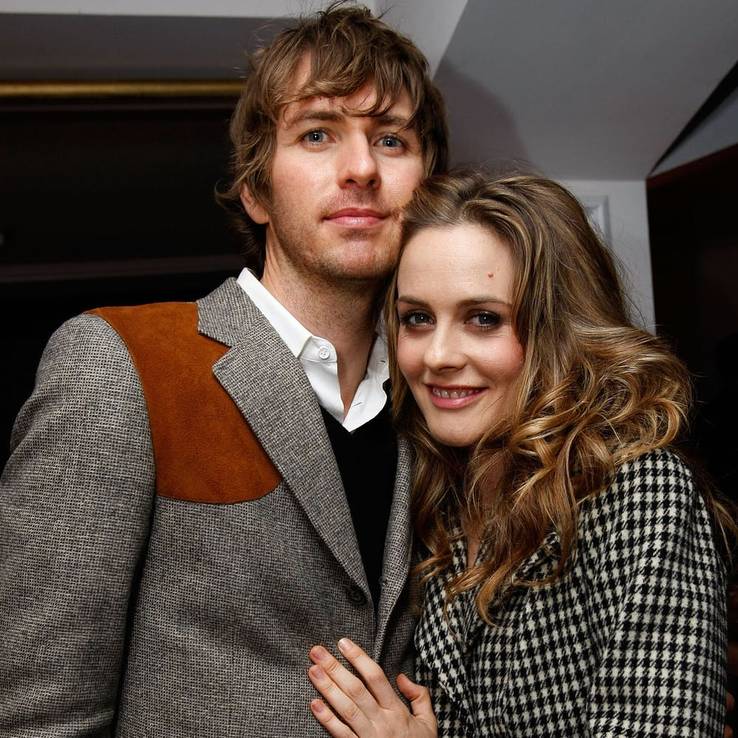 Alicia Silverstone and Christopher Jarecki were together for more than 20 years and married for the last 13 before the Clueless actress filed for divorce. They are said to be on good terms and will work to co-parent their son, Bear Blu, 6, together after the split. "They still deeply love and respect each other and remain very close friends but have mutually decided to separate after being together for 20 years," an insider said on the exes' behalf. "They have a son together who they will continue to co-parent."
While they decided to go their separate ways romantically, Silverstone never hesitated to gush about her future ex-husband.
She described the day he popped the question and said he sat in their beloved wicker seat with a ring in his hand. As for the ceremony, it featured a barefoot Silverstone and Jarecki on the beach. Silverstone said one of her most memorable moments was their kiss because she had to hold back from kissing him during the entire ceremony. So, what went wrong? The couple has yet to reveal what caused the divorce. Still, it might be safe to say it was something pretty major if Silverstone decided to end their marriage for good.
4

Simone & Cecil Whitmore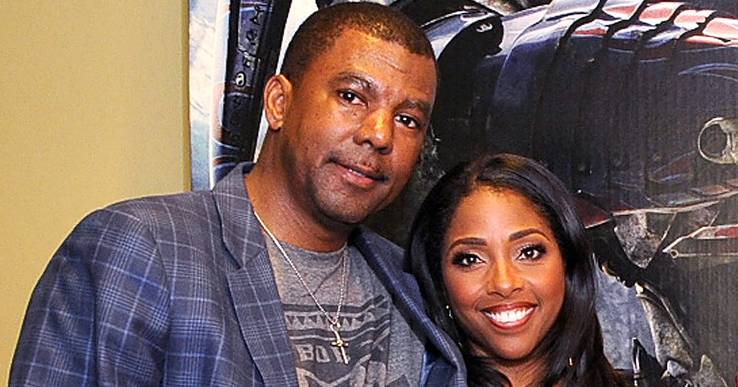 Dr. Simone Whitmore of Married To Medicine could already be regretting her split from her husband, Cecil Whitmore, of more than 20 years. She filed for divorce earlier this year, after fans saw Simone and Cecil go back-and-forth in struggling to keep their marriage and family together on the popular Bravo reality TV series. While trouble seemed to spark after Simone moved to a different home, under the notion of being closer to the facility in which she practices, the couple's drama went to another level when they went to counseling on the series.
At the beginning of the reunion special, she made it clear there was no chance she would ever get back with Cecil after he made her feel unloved and disrespected.
Still, by the end of the reunion special, she was open to making things work with Cecil under the condition he would go back to counseling after Simone said during an interview that other priorities took precedences, such as one of their son's basketball tournaments and the other getting ready to start college. "It looked like we were improving," said Simone. "The problem is we should have continued counseling, and we did not. We let life take over…We should have kept marital counseling as a priority, but we let the ball drop."
3

Might Regret It: Jenna Dewan & Channing Tatum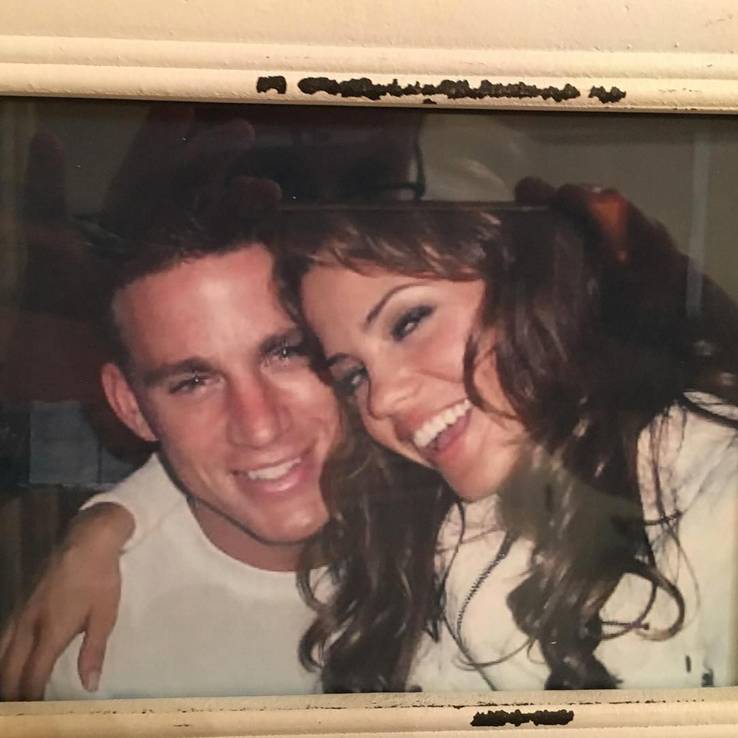 It might be safe to Jenna Dewan and/or Channing Tatum will have regrets when it comes to their separation. The actors shocked fans when they announced their divorce roughly a month ago. They released a statement together via Tatum's Instagram page to let fans know that, while they are usually a private couple when it comes to their personal lives, they wanted to be the first to tell their millions of fans and followers about their decision to separate. "We have lovingly chosen to separate as a couple," read the statement.
"We fell deeply in love so many years ago and have had a magical journey together. Absolutely nothing has changed about how much we love one another, but love is a beautiful adventure that is taking us different paths now…"
They went on to say their focus is their one and only child, daughter, Everly. While rumors swirled that the split was Tatum's fault as he had an alleged drinking problem and couldn't balance family and his blooming acting career. Interestingly enough, the word is, Tatum wants that old thing back, as he was spotted liking one of Dewan's photos after their split. Only time will tell if they'll be able to bury whatever issues they have and get back together.
2

Logic & Jessica Andrea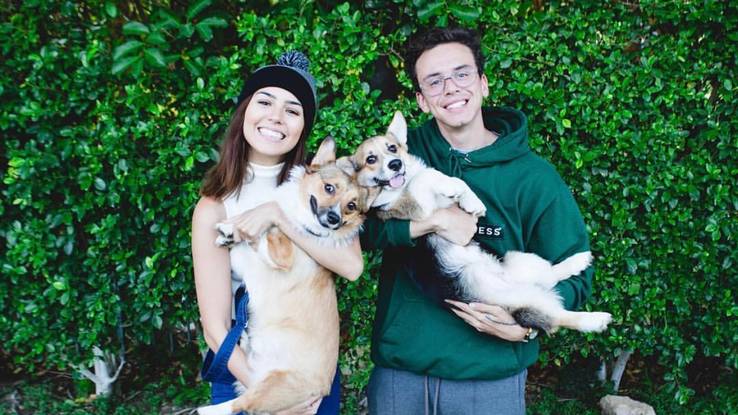 Logic and his wife, Jessica Andrea, didn't really have a reason for calling it quits back in March. They were only married for two years and made it clear that it wasn't a scandal or betrayal that caused them to go their separate ways. "It's very simple: It just didn't work out," said Logic in his statement via social media. "There is no anger involved. No fighting, no cheating, no nothing. We love each other and will continue to support each other for the rest of our lives."
While they decided to end their marriage, Logic confirmed they are still the best of friends after Andrea commented on Logic's social media post. "I love you, Jess! You're my best friend," wrote Logic.
Fans certainly didn't see any split for Andrea and Logic coming. They were just seen together on the red carpet at the Grammy Awards amid Logic's two nominations earlier this year. They married in October 2015. They dated for two years before saying their vows. Interestingly enough, Logic got a tattoo that reads "Happy wife, happy life" before they tied the knot. While they didn't have any children together, Logic mentioned he hoped to have three prior to news of their divorce.
1

Might Regret It: Brooke Burke & David Charvet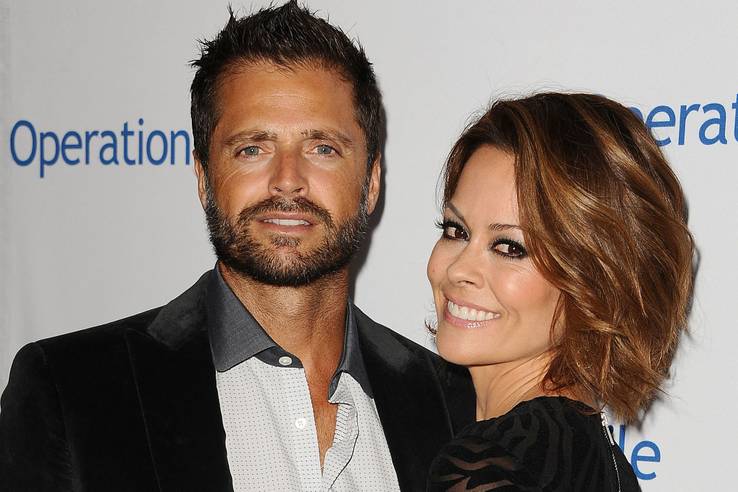 Television host, Brooke Burke, is also on the growing list of celebrity A-listers who have ended their long-term relationships this year. Burke, who filed for divorce from her husband, David Charvet, opened up about their split after trying to keep it quiet for quite some time. It wouldn't be too surprising if Burke had second thoughts about ending her marriage as she said she actually enjoyed being a wife. "I am deeply saddened because I loved being married," said Burke. "It took me a long time to differentiate between giving up and letting go, and even longer to recognize when it was time to do so." She also said she was giving up her dream because she felt "the time is right."
She said for her, it was more important for her to go with her gut when it came to making the decision as a woman and even as a mother.
She and Charvet have two children together. They tied the knot in a ceremony in St. Barts back in August 2011. Charvet also spoke out and said despite Burke's decision, he didn't think she made the wrong move. He called out fans who were bashing Burke and said they shouldn't speak negatively about her after the filing.
References: People, US Magazine, E! Online, Page Six, BET, Glamour, TMZ.
Source: Read Full Article