Dating's hard enough for the average person. It's something a lot of people find nerve wracking. Then, when things don't work out, you get disheartened. You vow never to go on that sort of date again. Some, in the middle of their discontent, promise to give up dating altogether. That's not really an option for the average person. Human beings need companionship. So, unless you're friends with the person and then the relationship progresses and you end up striking up a romance, you're going to have to date. Nowadays there are plenty of ways you can set up a date. It's no longer a case of having to stride up to someone you like and start chatting them up. You can get friends to set you up with their friends, sign up to speed dating events, or just upload your profile on dating apps and see what happens.
Celebrities can find it hard to date too. Actually, scrap that. A lot find it easy to date. They have no shortage of prospective dating partners. But they can find it hard to meet the right person. Sure, they can stick to seeking partners in their celebrity circle. But the general consensus is that the majority of the celebrity world and those in it are fake. A lot of celebs have developed massive egos. It's hard to find those who are genuine, nice people. That's what a lot of people want. So, if they can't find such people in the celebrity world, what do they do? They do what the average person would do: seek help online. There are many celebs who've created online dating profiles on different sites. Some have put themselves out there even more and have tried speed dating. Granted, some of these have been set up by the media, but even so, that is quite surprising. These celebs can claim to have gone on speed dates. These are 10 celebs who have had online dating profiles, and 10 celebs who've tried speed dating.
20

ONLINE DATING PROFILE: KATIE PRICE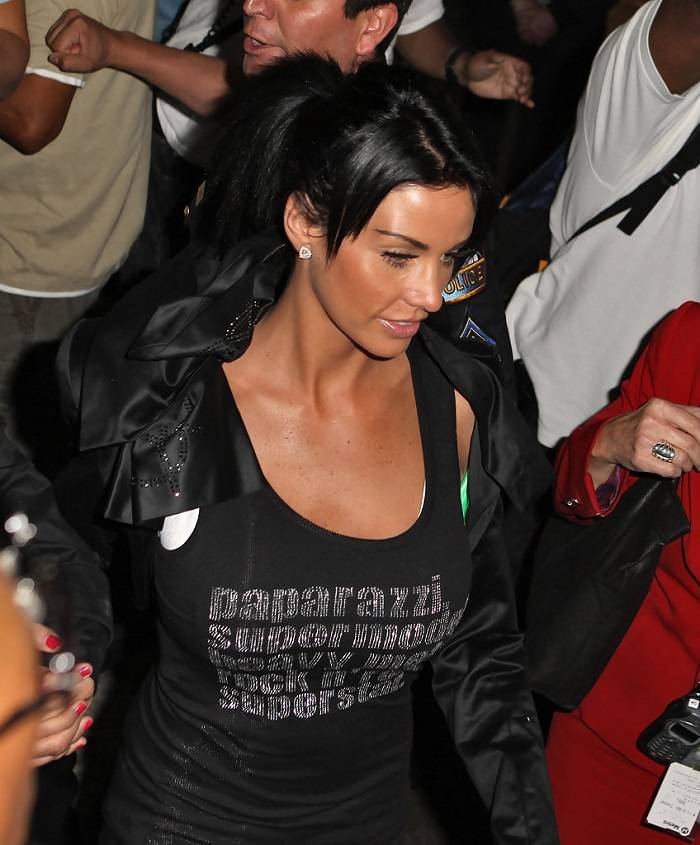 For those of you who aren't aware who Katie Price is, she's a British TV personality. She can also say that she's a businesswoman, author, designer and model. Her modeling credentials are what first brought her into the limelight. She knew that she wanted to achieve fame at a young age and knew precisely how to go about it. Katie started appearing in all the top lads' mags. Things progressed rapidly for Katie. She soon made the move to TV, became an all-round TV personality.
Katie is essentially famous for being beautiful. You'd imagine that she wouldn't have any problems on the dating scene. If you thought that, you thought wrong. Sure, Katie's been on a ton of dates over the years. But she always ends up falling for the wrong guys.
At the end of last year, when she'd split from her third husband, Kieran Hayler, Katie was quick to set up a profile on an online dating app. As Metro reported, Katie's friends urged her to create a profile. They wanted her to get back on the horse as soon as possible. Katie tweeted: "Onwards and upwards! The girls are telling me to get on Huggle. Gonna give it a go! It's my new approach." She was true to her word and subsequently set up a profile on Huggle.
19

SPEED DATING: JONATHAN CHEBAN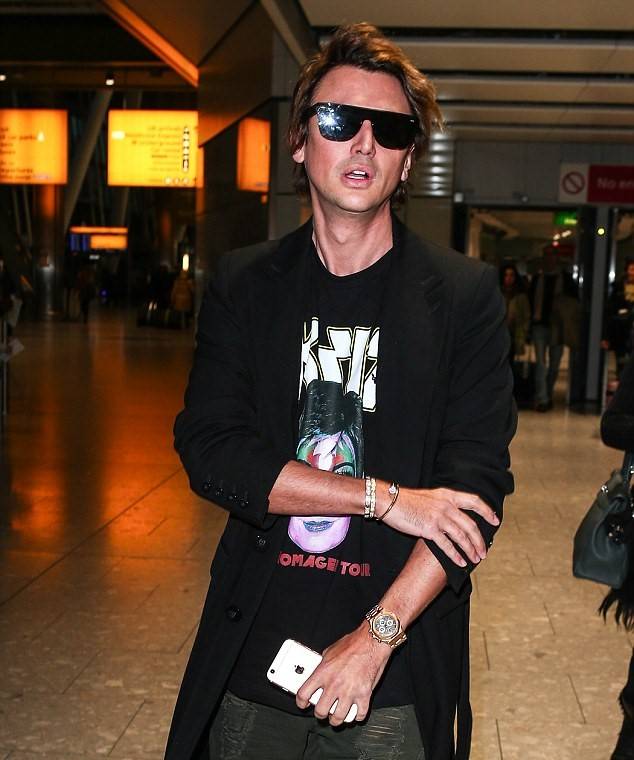 If you're a Keeping up with the Kardashians fan, chances are you know who Jonathan Cheban is. He's one of Kim's best buddies and a friend of the family. He's always flitting about, making deals and living the highlife. But he's gained widespread public attention since appearing on the Kardashians' reality show. He's become a reality TV star in his own right.
The Kardashians have a huge fan following around the globe. They're massively popular in the UK. That means a great number of people know about Jonathan Cheban on British shores. This has opened up plenty of opportunities for him. One of his latest ventures to the UK was to take part in Celebs Go Dating. Johnathan appeared on the second season of the UK reality show. The title basically tells you all there is to know about the show.
During one of the episodes, Jonathan was tasked with going speed dating. As British tabloid magazine OK! reported, it wasn't a great experience for Jonathan. Things ended up getting really awkward. He had a spat with another contestant over a girl at the speed dating event. Things escalated and it almost resulted in blows. At speed dating, you're supposed to move on to speak to the next woman after a certain time. Jonathan wanted to stay put. This caused a lot of tension.
18

ONLINE DATING PROFILE: ZAC EFRON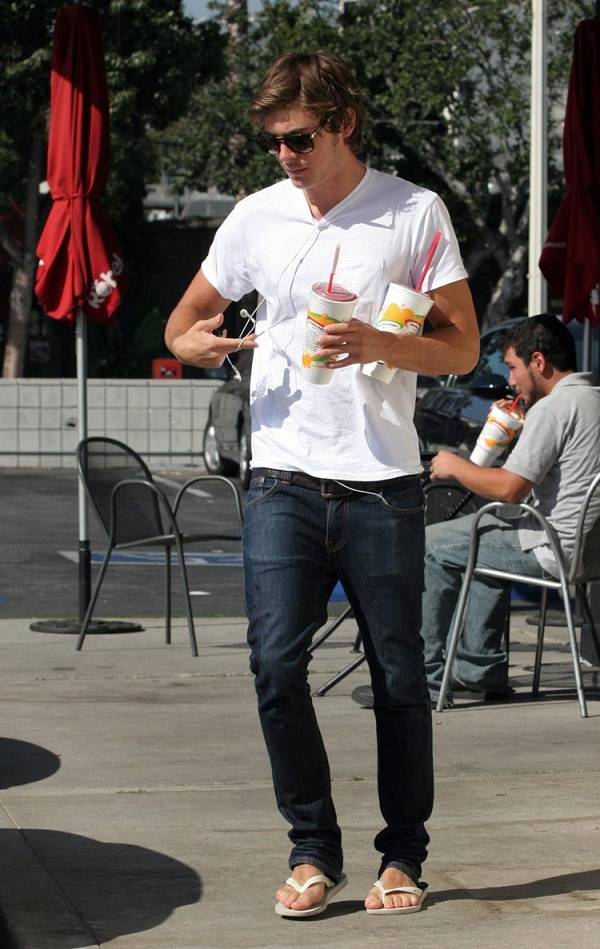 Zac Efron is regarded to be one of the best looking guys in the world. He's got the body, the looks, and makes women go weak at the knees. Men want to be him and women want to be with him. It's the Zac Efron effect. It therefore surprises people that he's had an online dating profile. Surely someone like Zac wouldn't need an online dating profile? If you're thinking that, you're missing the point of internet dating. Just because you're a handsome hunk, doesn't mean that you too can't attempt to have some fun and potentially find love online.
Zac has been in some high-profile relationships in the past. As The Sun reported, it's currently rumored that he's dating his Baywatch co-star, Alexandra Daddario. This may result in him deleting his online dating profile.
But doing that might once and for all confirm that they're dating, and they've been very quiet about the matter thus far. Not that online dating really did anything for Zac. He didn't get what he'd hoped to get out of it. He joined Tinder a couple of years ago. But as Metro reported, people thought it was a fake account. Zac said: "Amazingly, when I signed up for Tinder, nobody swiped me! They thought [my profile] was fake."
17

SPEED DATING: RITA ORA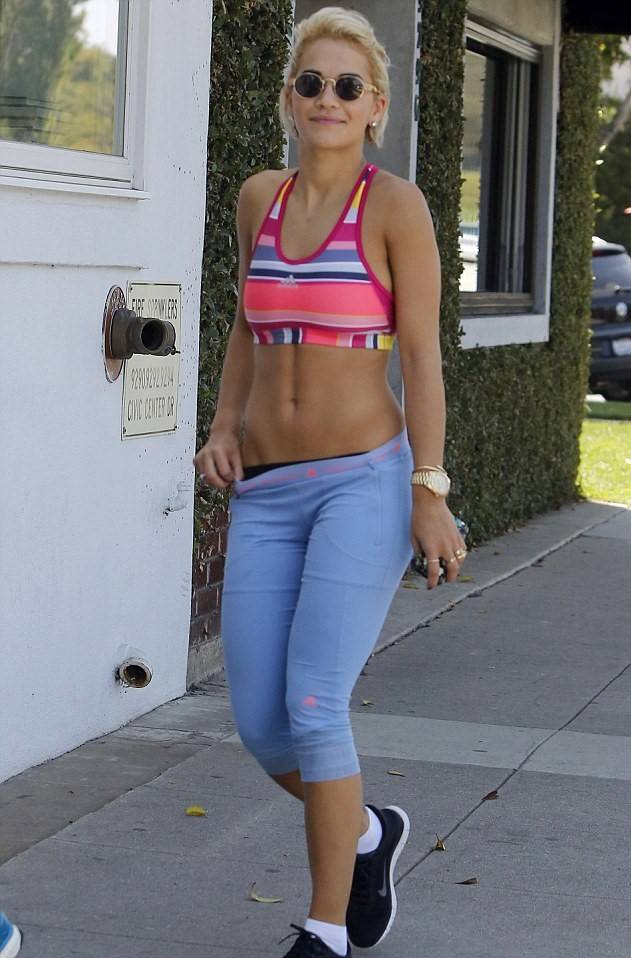 The last six years have been massive for Rita Ora. It's fair to say that before 2012, she was an unknown entity. She created her first album and then shot into the limelight. She tasted all kinds of success and has continued on that road ever since. She's now become famous the world over. Rita's also considered to be one of the most bubbly, down to earth superstars around.
There aren't a lot of celebs who've admitted going on speed dates in real life. Perhaps that's because there aren't a lot of celebs who've gone on speed dates. Luckily for us, various TV networks and companies set them up on them. Although it's for the cameras, we can see how they'd fair on a speed date.
Rita Ora is another star who was set up on a speed date with MTV. They seem to like setting their guests up on speed dates. Rita was very chatty, very fun, open and honest during the speed date. That's kind of the whole point of speed dating anyway. We found out some interesting info during the short segment. For one, we discovered that Rita does believe in true love. If you were to progress past the speed date, her ideal date would be dinner and drinks – keeping it pretty simple, so nothing too outlandish.
16

ONLINE DATING PROFILE: HILARY DUFF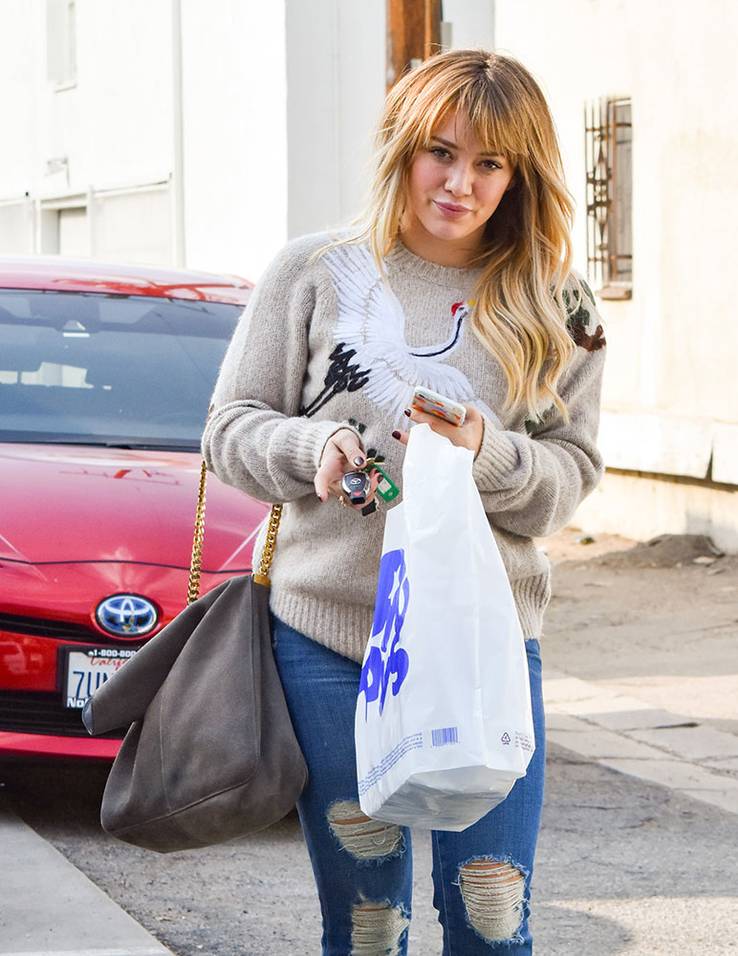 A lot of people grew up with Hilary Duff. Lizzie McGuire propelled Hilary into the limelight. She became a teen idol and has built upon that success. Therefore, if anyone came across her online profile on a dating app, they'd do a double take, refresh the screen, or think the app was broken. Either that or they'd just assume that it was a fake profile. But nope, Hilary is really out there on the online dating world.
Hilary's looking for love. She hasn't had that much success in that department over the years. Her most high-profile relationship over the years was to retired ice hockey player, Mike Comrie. They were hitched for six years before divorcing due to that commonly used phrase, irreconcilable differences. They had a son together, which made things a tad messy.
Hilary's a doting mom. Her priority is always going to be her son. But being a mom doesn't mean she can't have some fun on the dating scene too. Whether that's what Hilary's looking for, or she's looking for a more stable relationship, we don't know. What we do know is that she's got an online dating profile.
As Metro reported, Hilary has a Tinder profile. She's been pretty open about using the online dating app. She began using it after splitting from her husband. Her friends wanted her to get back into the dating game pretty quickly. In 2015, Hilary said: "I'm on Tinder. I was sitting with my friends one night at the house and we were joking around. In my life, I have always had really serious boyfriends. I've always met people through work and I have never been on a blind date. What's the worst that could happen?"
15

TRIED SPEED DATING: EMILIA CLARKE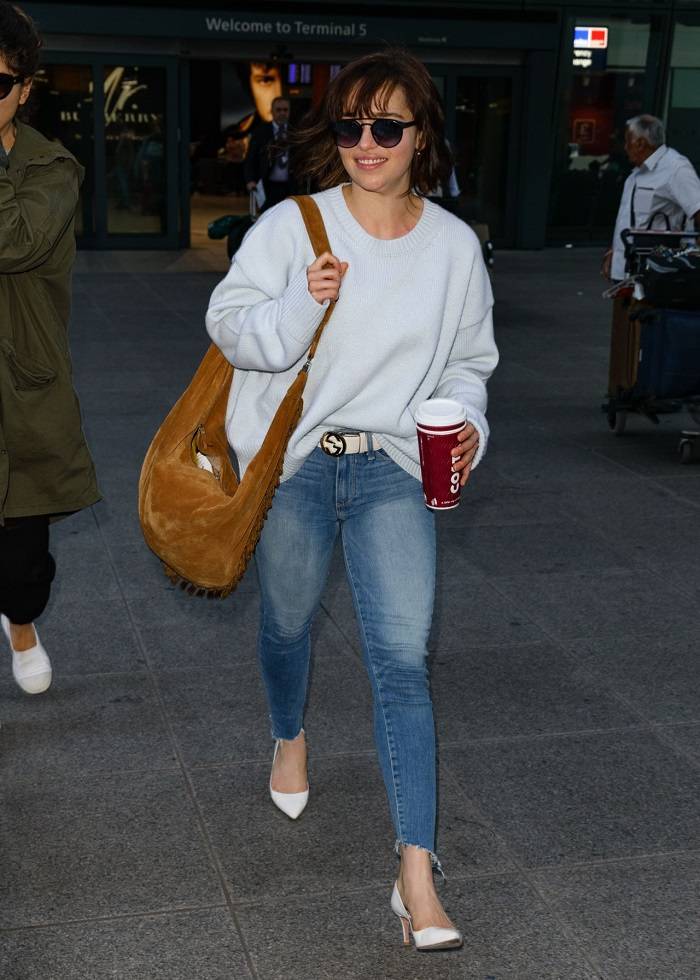 Emilia Clarke is a British actress who's gradually rising through the ranks of the movie scene. She's become a household name in Britain due to her role in Game of Thrones. She's becoming a massive star in the United States, having done numerous movies Stateside and appearing on Broadway. Esquire has also rated her as being the most beautiful woman in the world. She's got talent, looks, and, from what we've seen in interviews, the personality to match. Emilia really does possess the entire package.
Emilia might be a massive name. But that might be why she hasn't had much luck when it comes to dating. People could be intimidated by her.
So, what does she do? She begins dating another celeb. We don't know much about Emilia's dating life. But we do know she dated Seth MacFarlane for around a year. Because of a little segment orchestrated by MTV, we also know that she's gone on a speed date. Alright, it was mainly for the cameras. But it was a speed date. It also gave us an insight as to what Emilia would be like on a real speed date. It resulted in a lot of people crossing their fingers, hoping Emilia would come to speed dating venue near them pretty soon. People can always hope.
14

ONLINE DATING PROFILE: KATY PERRY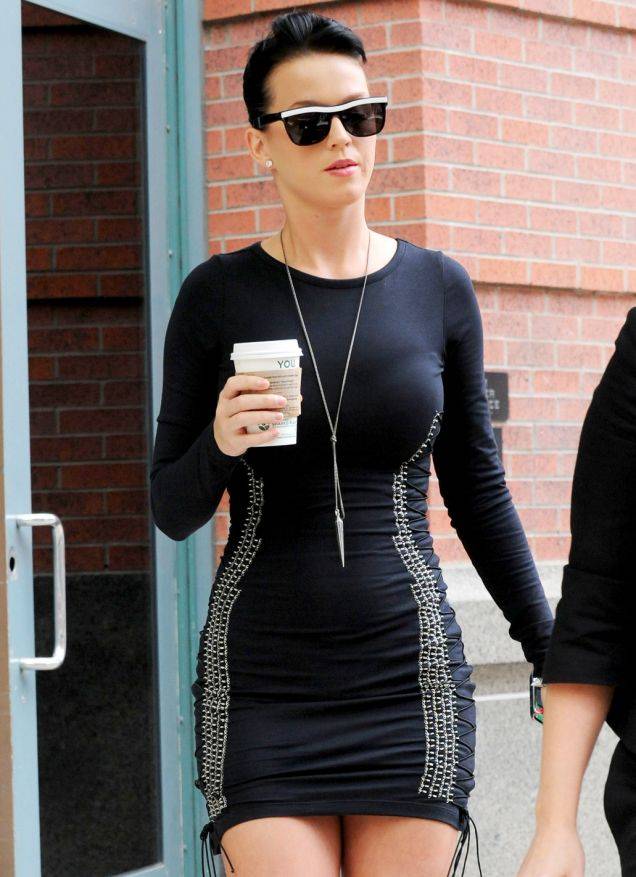 A lot of you who know your celebrities just want to put an arm around Katy and tell her to keep her chin up. She'll find the right guy eventually. She really hasn't had much success in the dating game. It's been well-documented how Katy's struck out numerous times over the years in her different relationships. Her most high-profile relationship by far was her marriage to British comedian Russell Brand. They split after two years of marriage.
As reported by Glamour Magazine, Katy is currently dating Orlando Bloom. Nothing's been confirmed, but the rumor mill is whirring. If that's the case, Katy can ditch the online dating app, Tinder. Not that she was ever on it… or was she? Katy's been very sketchy about the whole thing. At one point she's said she was on Tinder, the next she'd backtracked saying she was just having a bit of fun. Make your own minds up.
Speaking to Power 105.1's The Breakfast Club, Katy once said during an interview: "Uh, yes, I am, hello. I'm really deep on Tinder so I don't have a whole lot of time." Then she said to Harper's Bazaar, "I'm definitely not on Tinder, even though I joke about it. Sometimes I feel like a sense of humor does not translate into print." Hmmm, okay, Katy.
Featured Today
20 Things Fans Of The Royal Family Ignore About Prince Harry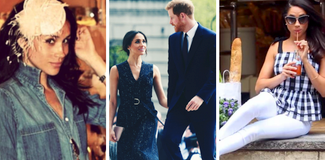 20 Royal Perks Meghan Markle Will Enjoy After Getting Hitched

15 Things People Should Know About Kylie Jenner's Bodyguard Tim Chung

13

SPEED DATING: PRIYANKA CHOPRA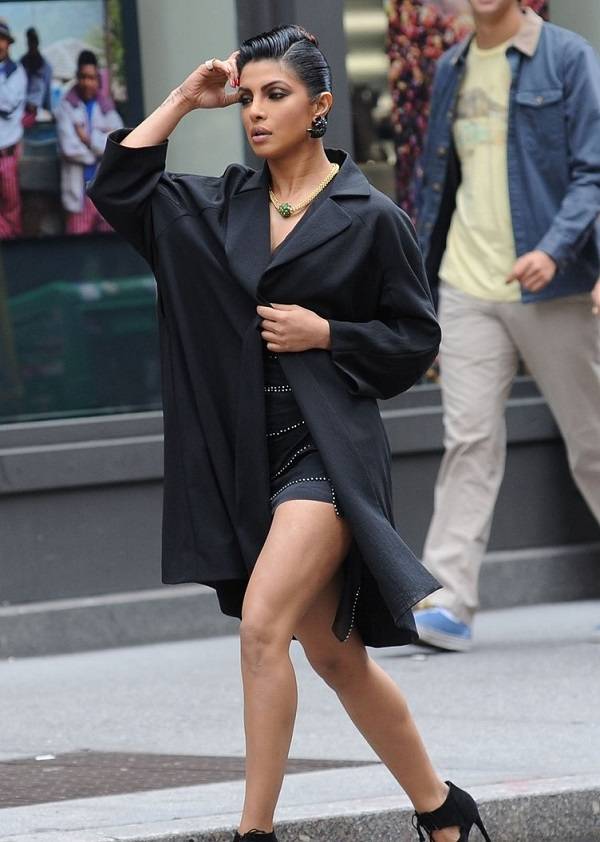 Priyanka Chopra is one of the biggest actresses around. Sure, she might be a new name to a lot of you. But if we're taking into account fan followings, who can create the biggest fan frenzy, Priyanka is somewhere near the top, if not at the top, of that list. In her nation of India, she's revered like a goddess.
Priyanka was propelled into the limelight as the winner of the 2000 Miss World Pageant. She's since become an actress, singer, movie producer and philanthropist. Most recently she's most over stateside and has attempted to conquer Hollywood. She's been bestowed with numerous honors, and has received plenty of accolades. It's resulted in her being named by Forbes as one of the most powerful and influential women in the world.
When it comes to dating, Priyanka told Marie Claire that she doesn't really make that much of an effort. "I'm not someone who looks for love. I don't believe in making it happen. My life has been shaped by so many serendipitous moments so far, I feel like, Why [mess] with a good thing?"
Having said that, she did do some speed dating for a fun segment with MTV. The way it turned out, it made us think that perhaps she should try some speed dating in real life. But that just doesn't fit in with Priyanka's dating philosophy.
12

ONLINE DATING PROFILE: BRITNEY SPEARS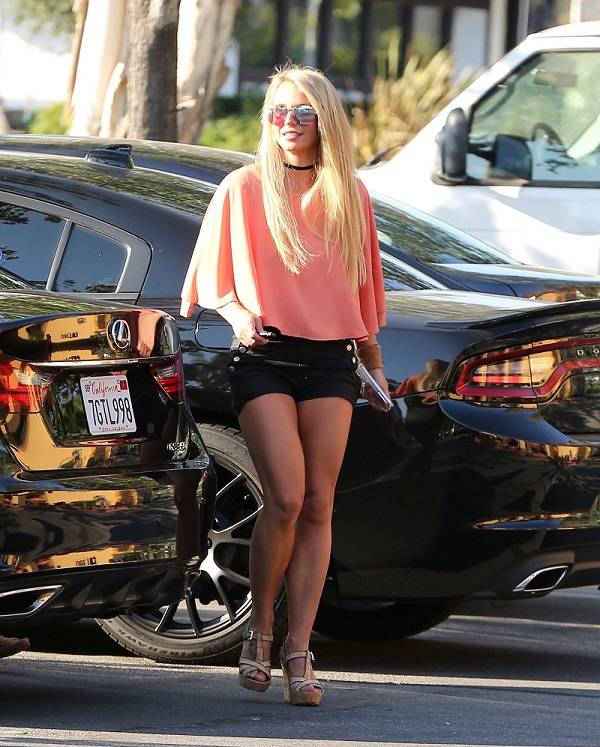 There's no doubting the fact that Britney Spears is still a household name in the music industry. She always will be. But one can't help but think that after her initial success, she's been living off her reputation earned during those stages of her career. Britney's also had to contend with a lot. There have been plenty of ups and downs. It hasn't all been plain sailing for the pop – or former pop – sensation. That goes for her personal life too. Britney hasn't exactly had a smooth time of things when it comes to her love life.
Britney Spears may have deleted her online dating profile. She's now dating Iranian personal trainer, Sam Asghari. The two seem very loved up, but she did, once upon a time, have a profile on Tinder.
We know that for sure. That's because Jimmy Fallon created a profile for her on his show. She'd just broken up with her boyfriend, David Lucado. She made an appearance on The Tonight Show Starring Jimmy Fallon. The host then went on to discuss the pros and cons of dating Britney. He then went on to set up an account up for her, telling the audience: "She's recently single, she sings good jingles, she loves her Pringles and she's ready to mingle."
11

SPEED DATING: JOEY ESSEX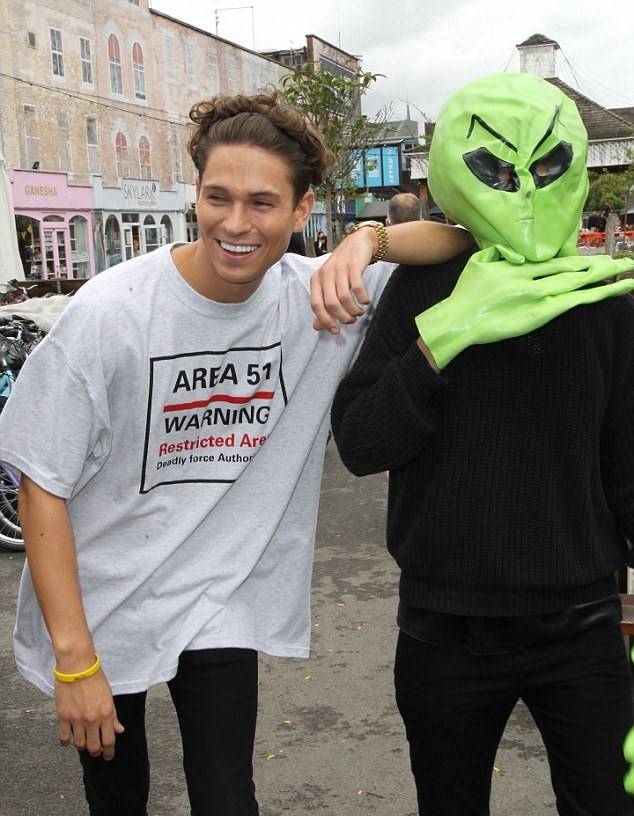 For those of you who aren't aware about Joey Essex, he's a massive name in the UK. On British shores he's a TV personality, and what a personality it is. Life in the limelight kicked off for Joey in 2011. He starred in the reality TV series, The Only Way Is Essex. Since then he's taken part in a number of other reality TV shows. He's also embarked on various other ventures.
Joey's known for his sweet personality. People are enamored with his attitude and the way he lives his life. It's meant that plenty of opportunities have come his way and he's made the most of them.
The Only Way Is Essex is essentially about the lives of people in Essex. Like a lot of reality TV shows, it involves a lot of dating and plenty of relationship dramas. Joey's had his fair share of relationship drama. Joey's someone who's desperate to find love. He could be under both sections of this list. As The Sun revealed a couple of months ago, Joey's signed up to the dating app, Huggle. That's after he went speed dating on the show, Celebs Go Dating. He had a decent amount of success on the show and was an absolutely hilarious contestant… although that wasn't really the point.
10

ONLINE DATING PROFILE: LINDSAY LOHAN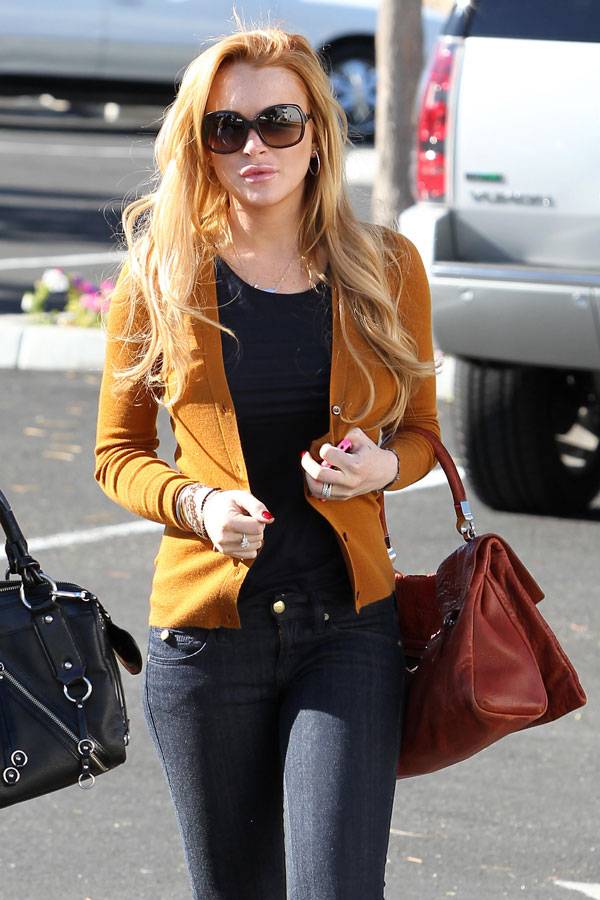 Lindsay Lohan's had a tough career. She started off as a child star. Things progressed and as she got older, she became a household name. But she didn't deal with all the fame that came her way too well. She succumbed to the celebrity lifestyle, and that combined with her own personal issues resulted in her going off the rails. For a period, she alienated all those around her. Consequently, she was blacklisted from the movie scene. She's now attempting to revive her career, get back on the straight and narrow. Lindsay's getting there, slowly but surely.
As a result of all of these issues, one aspect of her life that took a hit was her dating life. She hasn't had too much success when it comes to dating. Things may not have worked out, but she was looking for love. At one point, as reported by Huffington Post, Lindsay tried her hand at online dating. She created profiles on a few sites, one of which was eHarmony. She actually created a video to find her ideal match, throwing some gags in for good measure. Lindsay also has a Tinder profile. She actually did some promotional work for the dating app. We know she has a profile because she actually posted about it during what we can imagine was a pretty awkward moment. Lindsay came across her brother's profile. Being the loving sister she is and not wanting to spare him any embarrassment, she took a screenshot and posted it on social media.
9

SPEED DATING: MOLLIE KING
30-year-old singer Mollie King is famed for being a member of the girl group, The Saturdays. The band took off in the UK charts. Since the band's initial success, a few members have branched off into other things and have become household names. Mollie's one of them. Plenty of doors have opened for her. She's taken full advantage of everything that's come her way, and has strode through all of the opened doors.
In 2017, Mollie was a contestant on BBC's Strictly Come Dancing. She did pretty well, bowing out at the semi-final stage. Her appearance on Strictly made her known to a whole new audience and propelled her to even greater heights. As reported by The Daily Mail, Mollie said that during that show, she went speed dating with the other dancers and celebrities. It occurred before the launch of the show. It wasn't done to find love or anything. It was just done as a bonding experience.
Mollie's pretty open when it comes to talking about her dating life. Around a month ago she began hosting a radio show for BBC Radio 1. On she show she was quizzed about whether she thought speed dating was the way forward for her. She said she was open to speed dating and went on to say:" I need that banter straight off. You've got to go in there with a good line."
8

ONLINE DATING PROFILE: CHELSEA HANDLER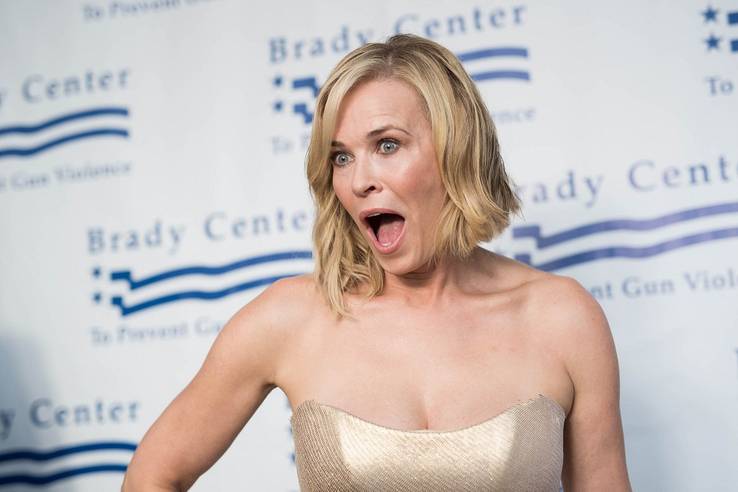 Chelsea Handler is a 43-year-old American actress, comedian, TV host and writer. She's famed for hosting a late-night talkshow, and for her documentary series on Netflix. She's tasted a massive amount of success over the years, so much so that Time regarded her as being one of the most influential women in the world.
Chelsea, being a comedian and talk show host, is pretty open about most aspects of her life. She's not one to shy away from certain topics. Instead, she's pretty candid and is able to poke fun at herself.
Chelsea has spoken a lot about dating over the years. She's been very frank about her use of dating apps. As reported by Extra TV, just before her show premiered on Netflix, she had a chat with Charissa Thompson. She told her she loves to browse through different dating apps to see what comes up. She finds it fun. "I go on dating apps all the time. It's so much fun." Charissa then said that most people, when coming across her profiles, would think they're fake. Chelsea went on to add: "I don't care what people think. I know it's real and if I want to hook up, it's a good place to find me if you're looking for me."
7

SPEED DATING: SAOIRSE RONAN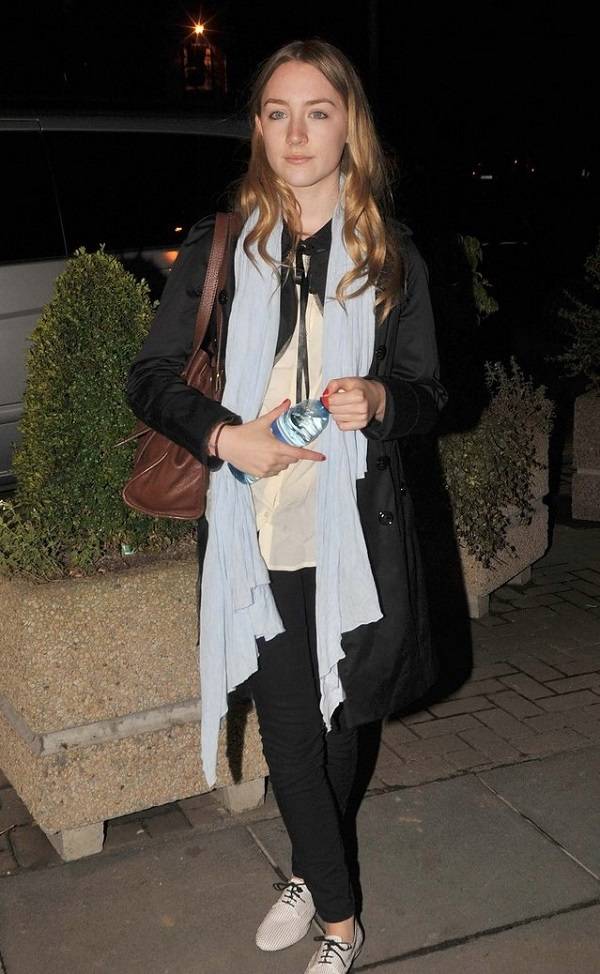 Saoirse Ronan might not be the most well-known person on this list. She's an Irish American actress and is still a relative rookie at the age of 24. But she has been around in the industry since 2007. She's also received plenty of accolades. Saoirse has been nominated three times for Academy Awards, she's got a Golden Globe Award, and she's a British Academy award nominee. Saoirse is only going to get bigger, and will become a more prolific actress as the years roll by.
Saoirse has put her head down and dedicated herself to her career. She's young and hungry for success. She doesn't really have time to date. She's said as much to the Irish Mirror. She revealed she doesn't have a boyfriend and doesn't have a clue how to date. The Daily Mail reported that she's dating ballet star, Calum Lowden. However, nothing's been confirmed.
When Saoirse does start dating, perhaps she'll be able to recall her time speed dating with MTV. Sure, it was for the cameras, but she looked like a natural, like she'd been dating her whole life. If not, she certainly picked up some pointers and seemed comfortable speed dating. When she does date, perhaps speed dating would be a good way to start.
6

ONLINE DATING PROFILE: CHARLIZE THERON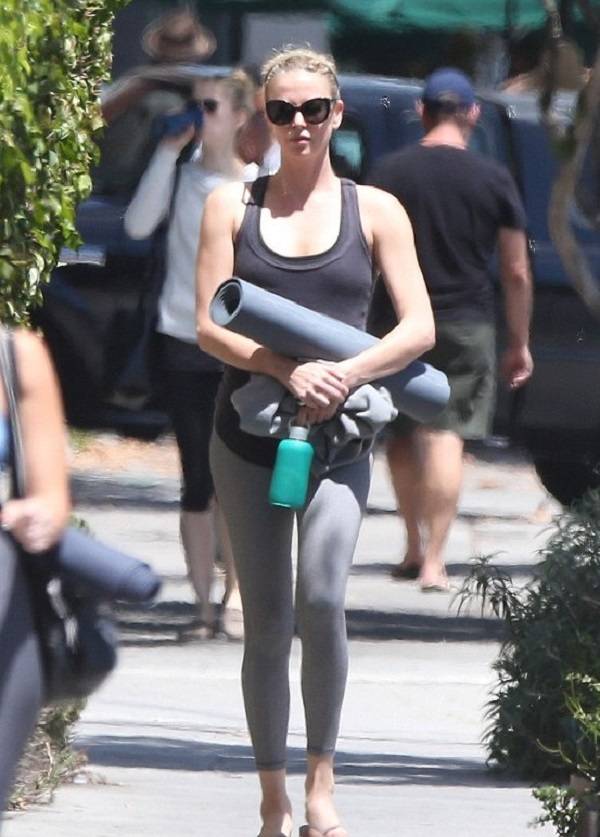 Charlize Theron is currently one of the biggest actresses in the movie industry. Her popularity's just grown and grown over the years. Time actually rated her as being one of the most influential women in the world. Not only is Charlize a top actress. She's someone who does a lot for charity. Charlize is a philanthropist who loves doing things for those less fortunate than her.
Charlize Theron is rumored to have been in some high-profile relationships over the years. But none have worked out. She was once engaged, but the relationships broke off before the couple tied the knot. Nowadays, being a mom takes up a lot of her time. Charlize has adopted two children. She's a doting mom. Her kids come first. Perhaps that's part of the reason why she's still single.
Charlize has tried dating apps in the past. However, she's not the greatest fan of them. She revealed during an appearance on The Ellen DeGeneres Show that she's old school. She prefers meeting guys by having friends introduce them to her. But she has tried online dating apps. Her friend Chelsea Handler introduced her to them. She created an online profile for her. But Charlize found the whole experience really awkward.
5

SPEED DATING: NIA JAX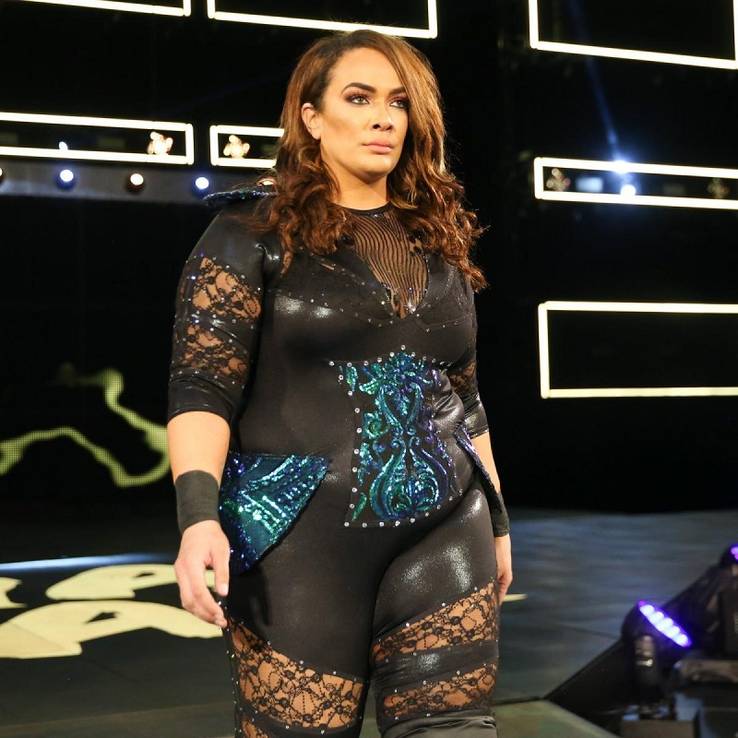 Nia Jax is an Australian-born American professional wrestler. She's signed to the promotion WWE. Nia has had a decent time of things in the wrestling industry. She's not your conventional superstar – she brings something different to the ring. Perhaps that's part of the draw appeal. It's why she's become such a popular champion andhas received such a push. Incidentally, she's also Dwayne Johnson's cousin. Perhaps some of her cousin's star appeal has rubbed off on her.
In addition to being a pro wrestler, Nia has also made a name for herself as a plus-sized model. Her exploits in the ring and her photoshoots have meant she's acquired plenty of attention over the years. But when it comes to dating, things haven't been plain sailing for Nia. We know this because of what she divulged on the reality TV series, Total Divas. Nia appeared on the seventh series of that show. During that series, as E! News reported, she was single and ready to mingle. She went to a speed dating event with a load of New York City firefighters. It didn't go according to plan. She got plenty of attention but said: "I don't feel as though I'm really good at situations like this, strangers you don't even know. It makes me feel so weird. I'm not used to this kind of attention in this situation." She gave speed dating a try, but it just wasn't her thing.
4

ONLINE DATING PROFILE: JAMES FRANCO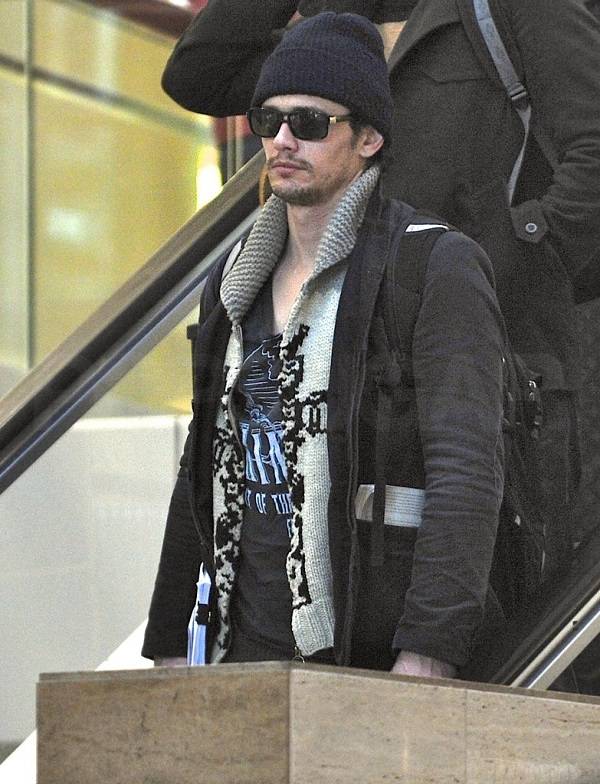 40-year-old James Franco differs from your stereotypical celeb. Sure, he's a Hollywood heartthrob. He's taken part in some big movies that have become massive successes over the years. He's also an author and has ventured into the music industry. James is also a very educated man. Learning is a big thing for him. He's got a load of degrees – not honorary. He's also got a couple of PhDs.
You'd think that with his credentials, James wouldn't have a problem finding love, or just someone worth dating casually. You'd assume that if there'd be any guys who'd have no problems with the ladies, it'd be James. But James has actually divulged that dating for him is quite tricky. As Standard reported, James has said he's very shy around women. But slowly but surely, he's improving his dating skills.
Signing up to online dating sites certainly helps in that regard. That initial interaction isn't a face to face meeting. As Bustle reported, James loves to flirt on social media. He does a lot of his flirting on Instagram. Now he can do his flirting on Tinder. He does have a Tinder profile. As is the case with a lot of celebrity profiles, the consensus was that it was fake. But it's all been verified and checked.
3

TRIED SPEED DATING: MADISON BEER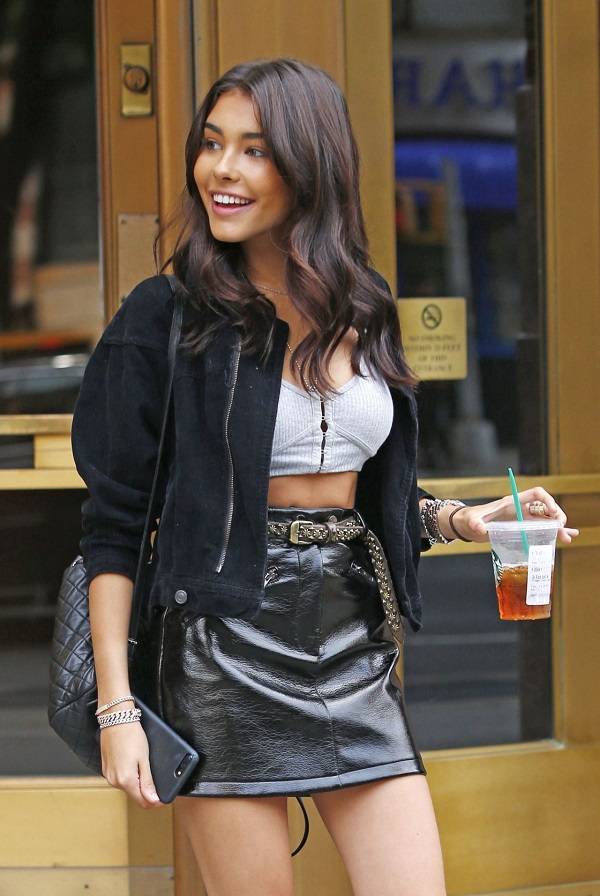 Madison Beer's career to date is pretty remarkable. She started off singing on YouTube. She sang covers for songs and the response was massive. This was in 2012. Her songs attracted the attention of some massive stars, none bigger than Justin Bieber. He tweeted a link to one of her songs. Her popularity took off exponentially from there. She began trending worldwide. Things moved quickly for Madison after that. She signed with a record label, and earlier this year she released her first album. All of this and Madison is still only 19!
Madison seems wise beyond her years. She's adjusted to life in the limelight superbly. Madison is someone who was made to be a star. But putting so much focus on her musical endeavors has left Madison with little time for dating. When she dropped by the iHeartRadio studios, she revealed that she was single and on the market. So, what did the radio do? They decided to set her up on speed dates. They were proper speed dates. It was pretty cringeworthy to watch, not because of Madison. She's a strong confident woman and made the guys squirm. None of the dates impressed her. That initial speed dating experience didn't go according to plan.
2

ONLINE DATING PROFILE: EMINEM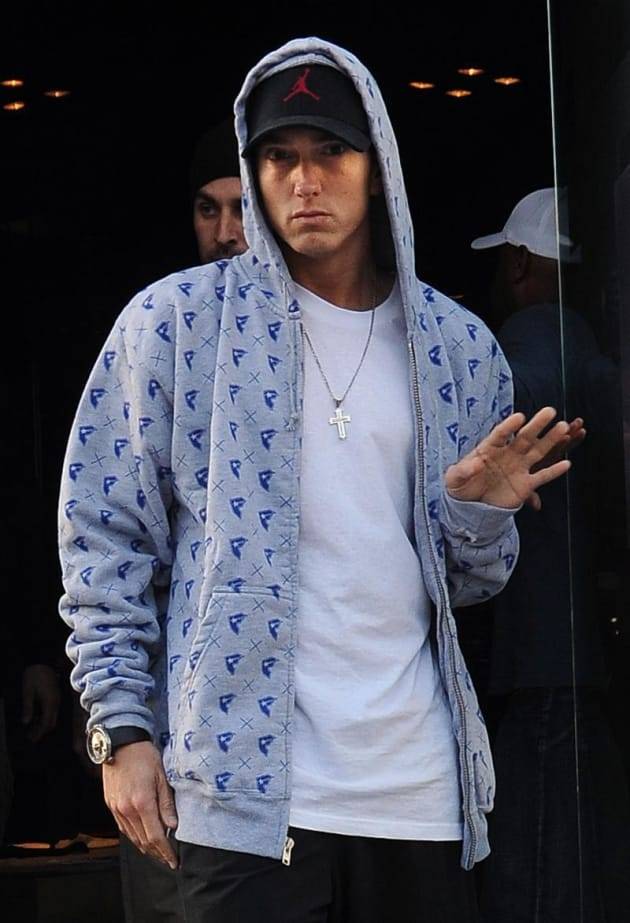 Okay, be honest; if you were on Tinder and came across Eminem's profile, would you really think it was legit? This is the problem with celebrity profiles. A superstar as massive as Eminem is on Tinder? People just can't fathom the idea. But yes, Eminem is on Tinder.
The superstar rapper's relationships have been well-documented. They've been pretty messy too, as anyone who knows the lyrics to some of his iconic songs would know. He divorced his wife in 2001. Since then things have been rather complicated.
Eminem may give off this tough guy persona. But even a guy like him wants companionship. He wants to find love. And he's tried dating apps to help him find the right person. He's actually been pretty open about his use of dating apps. In an interview with Vulture, Eminem said: "It's tough. Since my divorce I've had a few dates and nothing's panned out in a way that I wanted to make it public. Dating's just not where I'm at lately." The reporter then quizzed him on whether he'd used dating apps. Eminem's response was, "I mean yeah, I use Tinder." He then joked that he used Grindr. That was just him being his usual controversial self.
1

TRIED SPEED DATING: HALSEY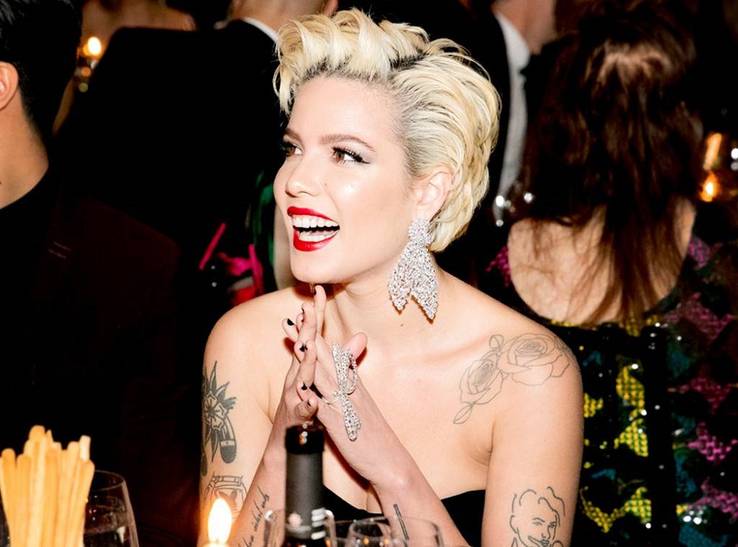 Ashley Nicolette Frangipane, a.k.a. Halsey, is an American singer and songwriter. She's another youngster on this list who found fame on social media. She started out releasing her own music on social media platforms. She was then signed and began going on tours. Things took off for Halsey from there. She's just released her third single.
During all of this success, Halsey's also had to contend with various health issues. She now supports plenty of charities and is an advocate of plenty of causes close to her heart.
Just like they got Madison Beer into speed dating, iHeartRadio did the same thing when Halsey came in for a visit. She speed dated four unsuspecting fans. She dated a couple of guys and a couple of girls during the speed dating event. She seemed to be more into the girls. Read into that what you will. During the event Halsey revealed she's had plenty of failed relationships in the past. Unfortunately for her and the fans, nothing materialized out of these four speed dates. She ended up falling for fellow musician G-Eazy. But she seemed to handle the whole speed dating thing pretty well. Perhaps it's something she'll consider doing again in the future if things don't work out in her current relationship.
Source: Read Full Article