The world of celebrities and fame often comes with a lot of negatives (even if we don't often hear them complaining). No privacy, everyone's always sticking their nose into your business, and you're on show for the whole world to see at all times. The fact that fame also comes with all the money in the world is a pretty good positive, though, and we personally think that the positives outweigh the negatives here. How many times have you seen a nice purse, dress, or pair of shoes in your favorite celeb's Instagram post and Googled the item? How shocked were you when you realized that, yes, they really can afford to pay $4,500 for heels or $30,000 for a Met Gala ticket? Yep, it does sound like a dream.
There are a mixture of celebrities who weigh in on both sides of the coin on this issue. There are the celebrities who are neutral, they buy expensive stuff sometimes, but don't flash it around, they just live their lives. As much as we love discussing celebrities on this website, we're not here to discuss them in this article. We're here to discuss the top 10 celebrities who flaunt their wealth as much as possible, and the top 5 celebrities who live beneath their means, like common-folk. Now, we're not necessarily saying that the celebs who flash their money around are bad, sometimes they just like their fans to appreciate their goods. We're okay with that, because then we get to live the high life through them. Alright, let's start off with the flash celebs.
15

Expensive Taste: Conor McGregor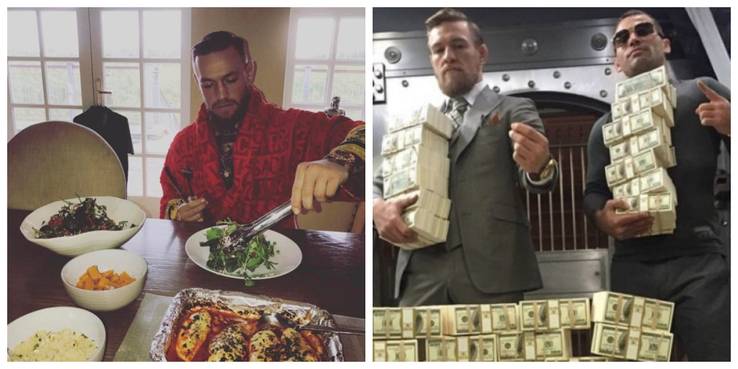 Naturally Conor McGregor was the first person we thought of for this list. The MMA champion is the first person in the sport's history to hold two title belts at the same time. The proud Irishman often talks about his humble beginnings and supportive long-time partner Dee Devlin, and how he worked his way to being worth at least $85 million dollars. Deservingly proud of his achievements, Conor often takes to Instagram to post about his luxurious belongings. These include his collection of 14 (at least) luxury cars. He also has quite an extensive watch collection, at least 15 different watches, and they're nearly all Rolex's. The average price of a single watch? Around $45,000. EACH!
Is it just us that are getting more depressed by the second? To add on, Conor also owns two beautiful million dollar mansions. One in Las Vegas, you can watch him show you around here. He also owns an equally beautiful and expensive $2 million dollar mansion back home in Dublin. We wouldn't have enough time to cover how much his wardrobe costs (not including Dee's beautiful style, or Conor Jrs!). To add further to his list of riches (as if $675,000 in wristwear wasn't enough) Conor also has his own private jet. He recently posted a photo of himself and one year old son Conor Jr having a nice meal on the jet while the family flew to Ibiza. What a life.
14

Expensive Taste: Kylie Jenner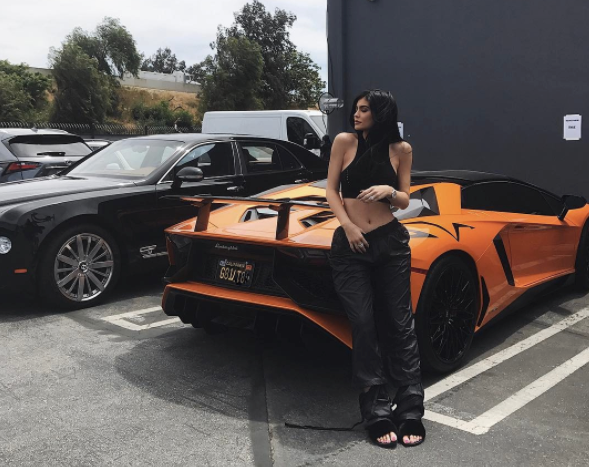 No list about having a ridiculous amount of money would be complete with at least one Kardashian or Jenner. We're bringing up Kylie Jenner for this one. She's the youngest of siblings at just 20, but already rich enough that her grandchildren will probably never have to work. She's a new mom to daughter Stormis, and has her own makeup brand to keep her busy. Oh yeah, and flood her with multi millions in cash. Her net worth is $50 million to be exact. To start this off, let's talk about all of the cars she owns but never seems to actually drive anywhere. Kylie owns seven cars that we know of, and all of them are so expensive we don't think we could afford even one of them.
Kylie takes to Instagram a fair amount (every hour, on the hour) to advertise her makeup brand, Kylie Cosmetics, and often her frequent vacations to Turks and Caicos, the Caribbean, Mexico and more. The Kardashians also like to splurge at least $30,000 per ticket to attend the Met Gala every year, even though they never seem to follow the theme. Another amazing achievement for young Kylie was buying her first home at only 18. A $35 million dollar mansion in Beverly Hills. Oh how the other half live.
13

Expensive Taste: Beyoncé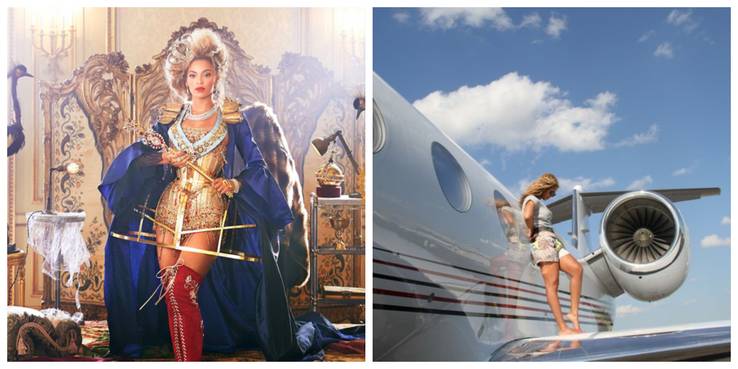 Queen B is one of those wealthy celebrities who buys really expensive things and flashes them around on her Instagram, but not to rub it in our poor faces. Beyoncé Giselle Knowles-Carter has earned every single dollar she's worth down to the penny. And that exact figure is $350 million, the most on this list so far. To start off this list and show you just how wealthy Queen B (we'll be almost exclusively using that title, okay.) here's a story about her eldest daughter, Blue Ivy Carter. A couple of months ago the Carter family went to an art auction and six year old Blue casually bid $19,000 on a painting. It must be normal in the Carter household.
Beyoncé herself also likes to dabble in expensive fashion. Ususally when she posts to Instagram Bey will post three photos of her outfit, and we understand why when just one outfit can cost around $20,000. We get it though, she's earnt it, she can spend it. Same goes for daughter Blue Ivy, once again, who has high fashion taste just like her mom. Blue seems to be a fan of purses which is why she was seen carrying a $1,800 Louis Vuitton purse to a basketball game, a $2,675 Valentino purse to the Grammy's, and a $3,700 heart-shaped handbag to the Grammy's.
12

Expensive Taste: Kim Kardashian-West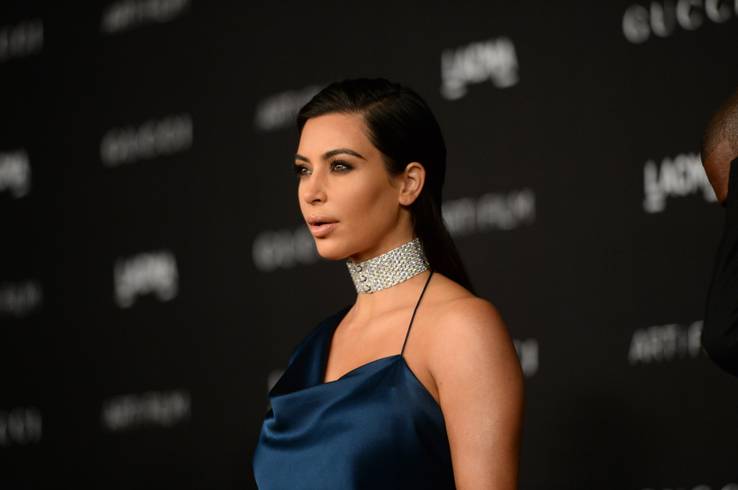 Yeah…like we explained before these lists wouldn't be legitimate without the Kardashian-Jenner's, so we've added Kim too. If there's anyone on Earth who knows how to spend big and flaunt it, it's Kim Kardashian-West. Kim went from your average Californian rich girl, to one of the most influential people in the world thanks to her momager (mom + manager) Kris. Back in the 2000's Kim gained exposure thanks to her ex boyfriend, singer Ray J. We'll leave out the details. Instead of wasting her 15 minutes of fame, Kim and Kris turned it into a reality show about the Kardashian/Jenner family. Over 10 years later an Kardashian is a name that will go down in history.
Kim's net worth is now estimated to be $175 million. Since the terrifying Paris robbery ordeal, Kim has slowed down on bragging about her wealth on social media, but she used to be the queen of showing off. Kim has a collection of at least 21 expensive cars, a luxury handbag collection of more than SEVENTY bags, a cool $20 million dollar home in Beverly Hills. It's near mom Kris Jenner's home because of course the Kardashian clan stick together. Kim also has a lot of jewelry that she used to flaunt on her Instagram.
11

Expensive Taste: Jay-Z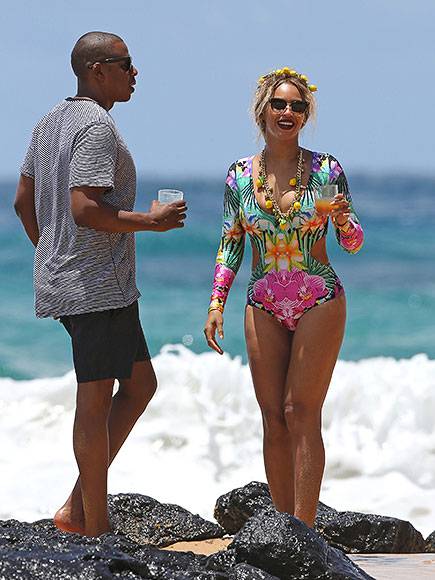 If we're being technical then our comment about Beyoncé being the richest person on the list is still true because she's married to Jay-Z and what's his is hers. If we're not being technical then Jay-Z definitely wins that race because the American rapper is worth $810 million dollars. Yes, 810. That wasn't a typo. Shawn Corey Carter AKA Jay-Z has been a part of the music industry since the 80's, and boy has he had an impact. He's one of the top selling music artists of all time having sold more than 36 million albums in the USA alone. He's released 13 studio albums in his 30 year career, and of course, he married Beyoncé.
The Carter family car collection is not so much about quantity, but quality. Jay-Z and Bey own at least 5 cars that we're aware of, but the cars themselves are amazing. First off is Jay's Pagani Zonda F, a sports car with a price tag of $675,000 dollars. Next is his $2 million dollar birthday gift from his wife, a Bugatti Veyron Grand Sport. Bey herself owns a Mercedes-Benz McLaren SLR worth at least $455,500. Next is her classic 1959 Rolls-Royce Silver Cloud II, a $1 million dollar present from her husband on her 25th birthday. Lastly is the Carter family wheels. The family worth over a billion dollars drive around in style, of course. Their Mercedes-Benz Sprinter Limousine isn't that pricey as is, but it went up a lot after they spent around $1 million fitting it out with a new sound system, DirecTV, WiFi and more.
10

Expensive Taste: Oprah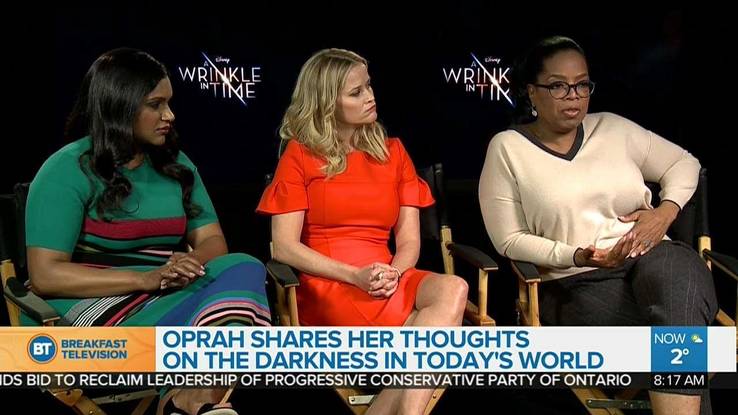 If the words 'You get a car!' don't immediately bring an image of Oprah Winfrey in an orange blazer and screaming to your mind, then we're about to make that happen. What's become a popular meme today, started off as a good-hearted gesture from the talk show queen. Back in 2004 Oprah gave her entire audience of 276 people brand new cars. The $7.6 million dollar cost was nothing to her though, as Oprah has officially topped our list with a net worth of $2.8 billion dollars. Obviously even a classy woman such as Oprah can't resist spending some of that money, and we know what she spends it on.
Oprah owns a $90 million dollar home in Montecito, A 163 acre property on Maui, and used to own a house in Chicago that she sold for a mere $400,000 (you could've snapped up a house owned by Oprah, guys.) Oprah has also acquired her own private jet, worth a casual $42 million dollars. Also according to Oprah herself during a speech she made at Duke University, "It's great to have a private jet. Anyone that tells you that having your own private jet isn't great is lying to you."  Yeah, that makes sense to us.
9

Expensive Taste: Jeffree Star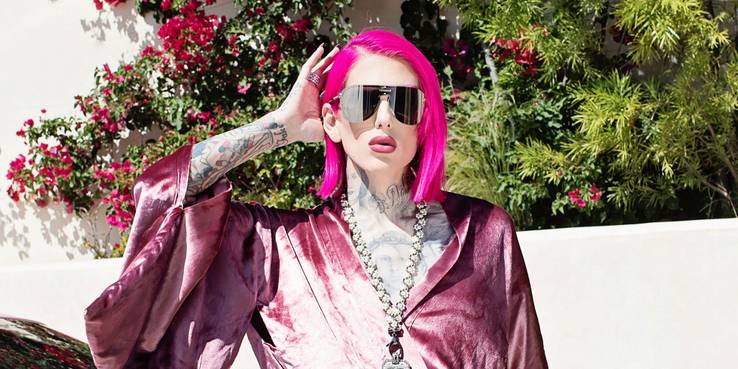 This addition to our list is not your regular actor/musician celebrity. For those who aren't familiar with the name, Jeffree Star is a YouTuber, makeup guru, makeup brand CEO and former musician. He owns and creates his own beauty products at Jeffree Star Cosmetics. As we know now, YouTube can offer a seriously hefty income for those who get enough views and subscribers. For example Swedish video game broadcaster PewDiePie (AKA Felix Kjellberg) has 62 million subscribers and his current networth is about $20 million, just from videos. Jeffree himself has just over 7 million subscribers, and his networth is estimated to be around $5 million.
Jeffree may not be as loaded as Oprah or Jay-Z, but he spends just as big. His house is worth $3.6 million (and it's painted entirely pink). He has a collection of 4 luxury cars (all painted pink), two of which are BMW's. He enjoys collecting Birkin purses, which are some of the most expensive purses on Earth with one being nearly $20,000. Jeffree also likes to vlog his expensive vacations he takes with partner Nate, to places like Bora Bora, Alaska, and Maui.  Oh yeah, he also owns another house in Grand Rapids, Michigan. Is it too late to become a YouTuber?
Featured Today
15 Things People Should Know About Kylie Jenner's Bodyguard Tim Chung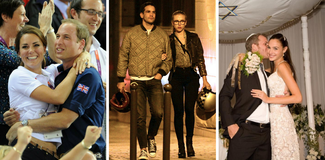 10 Hollywood Stars Who Married Non-Famous People (And 10 Who Stuck To The A-List)

20 Reasons Why Ellen Degeneres Isn't Who We Think She Is

8

Expensive Taste: P. Diddy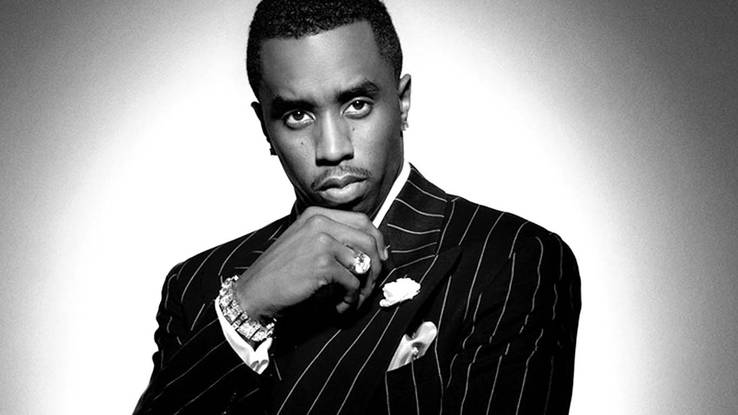 Coming in just above his friend Jay-Z on our list is American rapper and actor, P Diddy (AKA Sean Combs). He's estimated to be worth $820 million over his nearly 30 year career. He started off in the early 90's, and through a few name changes (P Diddy, Puff Daddy, back to P Diddy) has released six studio albums and acted in multiple films and TV series. He also has five children to spend the wealth on.
To start off with his riches let's talk about houses. He owns a $39 million dollar mansion in LA, a $14.5 million dollar home in Miami, and recently sold his New York apartment for $5.7 million dollars. He also owns a $72 million dollar yacht. You know when you need to just get away on your luxury yacht? Same here. P Diddy, like most of the other celebs on this list so far, enjoys owning expensive cars. It must be a rich thing, we think. He bought his son a $342,000 Maybach for his 16th birthday. His collection also included a Labmorghini Gallardo Spider. A $300,000 car that he gifted to singer Justin Bieber for his 16th birthday. Diddy gives the best presents.
7

Expensive Taste: Paris Hilton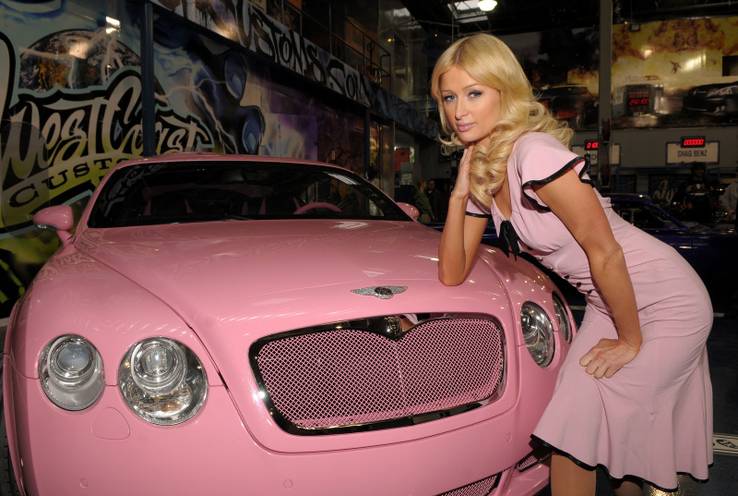 Paris Hilton, the reigning queen of buy unnecessarily expensive stuff since…well since she was born. Paris was born to socialite Kathy Hilton, and millionaire businessman Richard Hilton. She and her three siblings, younger sister Nicky and younger brothers Barron and Conrad are heirs to the Hilton Hotel fortune. Paris spent most of her young adult life in the spotlight, even being the star of The Simple Life, a reality show with then bestie Nicole Richie. The socialite has tried her talent at many things including acting, singing and even being a DJ. We just enjoy Paris as she is.
On top of the list of unecessisary items she has bought with her $100 million dollar net worth is: her dogs' mansion. Yep, that's right. Paris' collection of puppies (we actually can't count how many she has) have their own designer mansion. Paris herself resides in a $5.9 million dollar Beverly Hills home. That's actually pretty tame compared to what we were expecting. Next up is her private jet (we wonder if there's a secret airport in Hollywood where all the stars take their jets to meet up?). Unsurprisingly, next is her glamorous car collection. The collection includes Bentley, Ferrari, Rolls-Royce, Lexus, Mercedes-Benz, Cadillac, and probably more.
6

Expensive Taste: Kanye West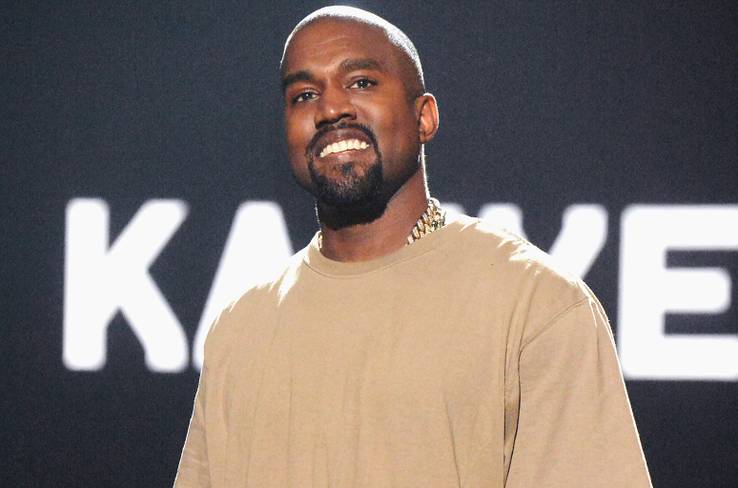 We're not sure if including Kanye in this list is an extension of the Kardashians or not, but either way he's here. Kanye West is an American rapper and fashion designer worth $160 million. You've definitely heard of him but still, here's a quick summary. Born in Chicago in 1977 Kanye rose to fame with his music. He has released 8 studio albums and hat countless hits. In 2015 the first Yeezy (Kanye's fashion line which now includes clothing as well as shoes) dropped, although Kanye had collaborated on a few shoe designs in the past. Kanye shares his wealth with his wife Kim Kardashian-West and their three children, eldest daughter North, son Saint and daughter Chicago.
The West children are already richer than they can imagine, and that include's the family's private jet which they often take to various vacations. Those family vacation destinations include Japan, Turks and Caicos, the Bahamas, and Disneyland for the kids. The happy couple also received a yacht as a wedding gift from Bey and Jay-Z. We want friends like them. They also have a $60 million dollar home which is admittedly… quite bland. Kanye's car collection is also quote extensive (and expensive) as well.
Now let's get to the humble celebrities.
5

Cheap: Keanu Reeves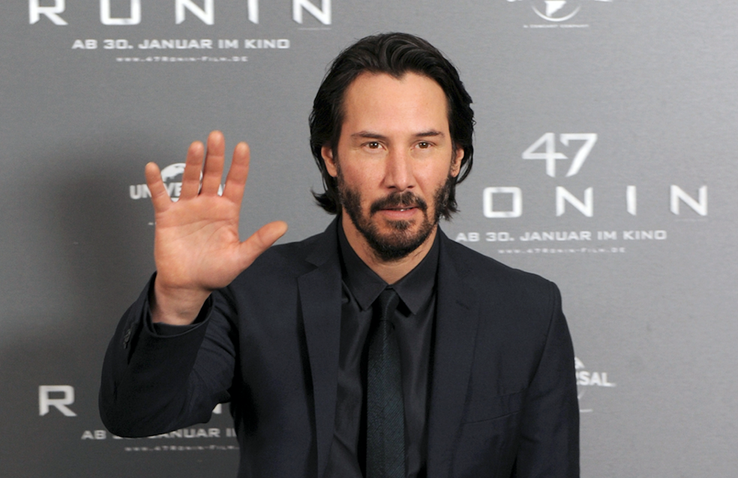 We're putting Keanu Reeves first because he's the obvious one. Anyone who keeps up to date on the celebs knows that Keanu is probably the coolest, chillest guy in Hollywood. Even though he has a net worth of $350 million dollars, you wouldn't know it. During an interview in 2003 Keanu warmed all of our hearts with this statement 'Money is the last thing I think about. I could live on what I have already made for the next few centuries.' Even though he could afford many private jets, Keanu frequents the subway (and is gentlemanly about it, too). After The Matrix wrapped, Keanu took $80 million out of his $114 million salary and spread it around the makeup and effects crew.
He also likes to give back to charity, he started up a charity for cancer in 2009 but didn't attach his name to it. He gave a down-on-his-luck set builder on The Matrix a $20,000 bonus. He casually takes a break on a park bench like the rest of us. He graciously bought lunch for the whole crew on one of his films. He even helped a woman whose car had broken down, and drove 50 miles out of his way to make sure she got home safely. The point we're trying to get across here is money or fame is no excuse for being a bad person. And Keanu Reeve's is probably the best person ever. And immortal.
4

Cheap: Sarah Jessica Parker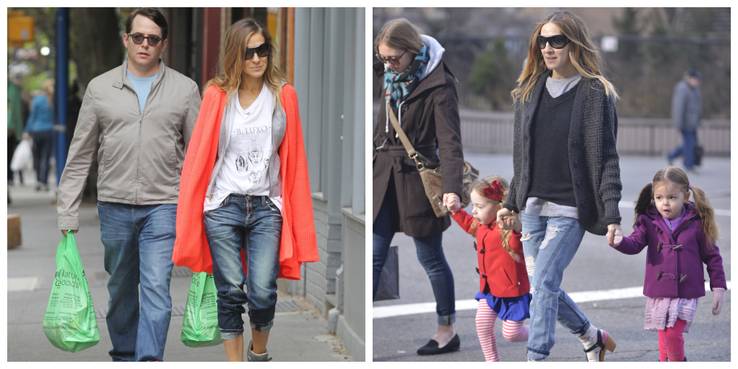 Okay so we feel like Sarah Jessica Parker is borderline humble celeb and 'celeb who buys expensive stuff sometimes but is chill about it'. The Sex and the City star has been in the acting industry since the 70's, with her family moving from Ohio to New Jersey to support her budding career. She still does some acting but she also designed and created her own shoe line, SJP Collection. Her net worth is estimated to be $135 million. Shared with her actor husband Matthew Broderick (Ferris Bueller!) and their three children, twin daughters Marion and Tabitha, and son James. If you're Googling her right now and thinking 'but she lives in a $22 million dollar apartment?!' that's not what we mean by humble.
Yes SJP's New York apartment is beautiful, but that doesn't mean she's not a humble person. Her kids wear hand me down clothes from their cousins. She owns a Prius and has worked with charities for nearly her whole life. Sarah and her husband don't own yachts or private jets. She picks up freebies off of the New York sidewalk like the rest of us as well. Sarah Jessica Parker may not be entirely as humble as Keanu Reeves (we don't think any other celeb is) but she still leads a fairly modest and quiet lifestyle with her family.
3

Cheap: Matthew McConaughey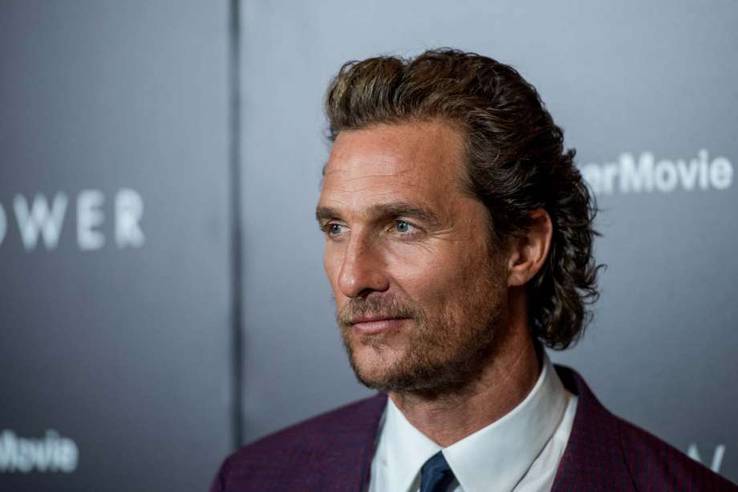 Alright, alright, alright (we couldn't resist). Matthew McConaughey (by the end of these paragraphs we will be able to write his name without having to correct it!) is a well-known and loved actor, as well as proud Texan. Matthew started his career with the classic high school film Dazed and Confused, in the 90's. He became a popular romcom heartthrob in The Wedding Planner, How to Lose a Guy in 10 Days, Fool's Gold and more. Don't be fooled by his blonde curls, blue eyes and charming accent, Matthew is a very talented Oscar winning actor. He won Best Actor for his character in Dallas Buyers Club. The multi-talented Texas born actor is estimated to be worth $95 million.
In his personal life Matthew is happily married to model and designer Camila Alves. The couple share three children. Of course with a family of five Matthew and Camila needed a home for their children, which is why they live in beautiful mansion in Austin TX (duh!). It wasn't always mansions and more bathrooms than he knew what to do with for Matthew, though. At the start of his career, and even after his hit romcoms, Matthew lived in a renovated trailer. He's quoted as saying 'Drivin' is, number one, where I get some time with myself. Number two, it's the main place I catch up on music. And number three, it's the best way to see the country.' Up until his first child was born, Matthew lived in the trailer.
2

Cheap: Julia Roberts
Julia Roberts was once a big name in Hollywood. Not to say she's not anymore but she has quietened down, and if you read on we'll tell you why. Julia Roberts had a few hit movies out in the early 90's. Mystic Pizza and Steel Magnolias are classics. It wasn't until Pretty Woman came out that Julia became an overnight success. Acting alongside Richard Gere, Julia made every girl want to be her character (which is a little weird because of her occupation). After that Julia Roberts became a household name, for her romcoms, dark thrillers and anything in between.
What you may not know about Julia is she's not quite the Hollywood megastar, she's your regular soccer mom. In recent years you've probably noticed that you don't see Julia in films as much, that's because she chooses to spend her time raising her kids like a normal mom. Julia shares three children with her husband Danny Moder. Although she does have upcoming titles on her IMDb, Julia says it's easy to say no to films. In her private life Julia often goes grocery shopping in comfy, casual clothes (and still manages to look fantastic), she tends her own garden, she's often seen cheering on her children at their soccer games (yes, we literally meant soccer mom).
1

Cheap: Halle Berry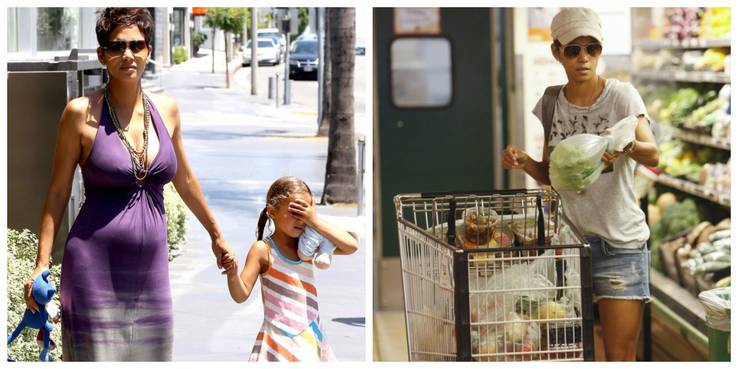 Halle Berry is another low key actress that used to be one of the biggest names in Hollywood. She kicked off her Oscar winning acting career in the late 80's/early 90's, and while none of her roles were 'hit it big' movies, we all still knew her name. Her blockbuster hits like X-men and Catwoman came in the 2000's. In the past couple of years Halle has been in a lot of action films, including Kingsman: The Golden Circle. According to her IMDb, Halle is currently filming John Wick 3: Parabellum alongside modest actor Keanu Reeves.
We suspect that Halle has been slowing down recently to focus on her two children, daughter Nahla and son Maceo. In an interview she gave while pregnant with her daughter back in 2008, Halle told how she was so excited to be a hands-on mom, like her mother was. In the same interview Halle talks about not being a woman who needs all different kinds of jewelry, and says she's often frugal. That's not to say Halle doesn't enjoy some finer things in life, her former home was on the market last year for nearly $4 million. These are just a few celebrity examples who really prove that it's not all glam and fashion, sometimes it's just being humble.
References: observer.com, dailyrecord.co.uk, imdb.com, okmagazine.com, irishnews.com, architecturaldigest.com, aol.com, vogue.com, theloop.ca, stylecaster.com, people.com, forbes.com
Source: Read Full Article