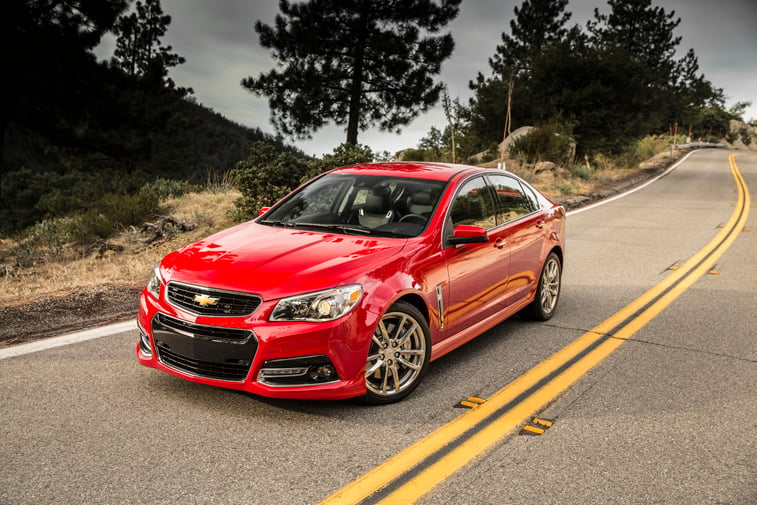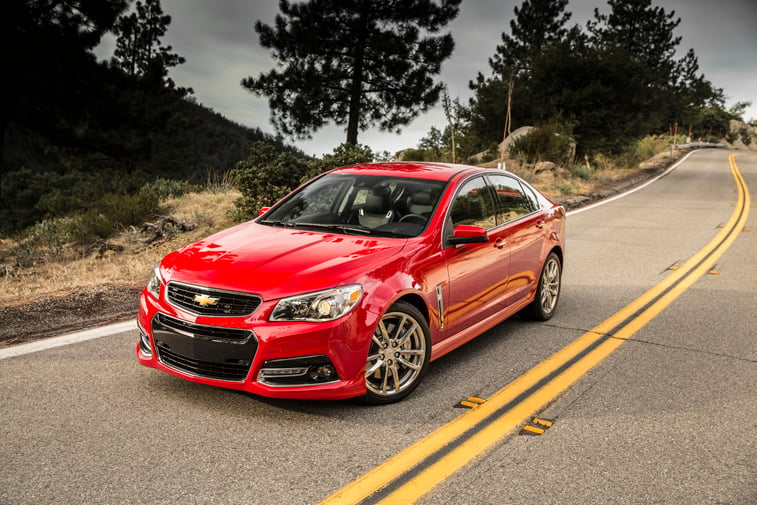 Source: Chevrolet
Dream machines like Lamborghinis and Bugattis are incredible cars, but there's a lot more to owning them than just driving and maintenance. On top of their astronomical prices and high cost of upkeep, flashy cars attract a crowd wherever they go. Inevitably, people will want to photograph them, ride in them, race them, talk about them, or any combination of these things. An outing in a sports car can easily turn into an unwanted spectacle whether it's on the racetrack or at the grocery store.
That's what makes sleeper cars so satisfying: They offer all the performance without any of the trappings. Besides a much lower profile, sleeper cars deftly avoid the baggage that comes with owning a flashy car. People usually wonder what owning a bright green Lamborghini Gallardo says about the driver, and a police officer is much more likely to go after a speeding Lambo then they are something like a late-model Mercury sedan.
Sleeper cars prove that some of the best machines on the road can be forgettable looking cars with styling so mundane you could lose them in a parking lot. Most sleepers have an everyman quality to them, a look that says daily driver while just below the surface lies a car that can go toe-to-toe with the best. For many drivers, there's an immense satisfaction in driving a car that looks slower than it really is – and then showing up someone in a flashier, more expensive car.
They may not look like much, but here are 10 sleeper cars that made a name for themselves as the car you'd least suspect.
1. Chevrolet SS


Source: Chevrolet
For those who know what they're looking for, the SS is a rare sight to behold. For those who don't, it's just another Chevy sedan that looks vaguely like a stocky Malibu. Beneath the Chevy's sedate sheet metal lies a 6.2 liter V8 borrowed from a Corvette that puts out 415 horsepower and takes the big car from zero to 60 in under five seconds. New options for 2015 include a six-speed manual transmission and the same magnetic ride suspension that was used in the Ferrari 599.
2. 2003-2004 Mercury Marauder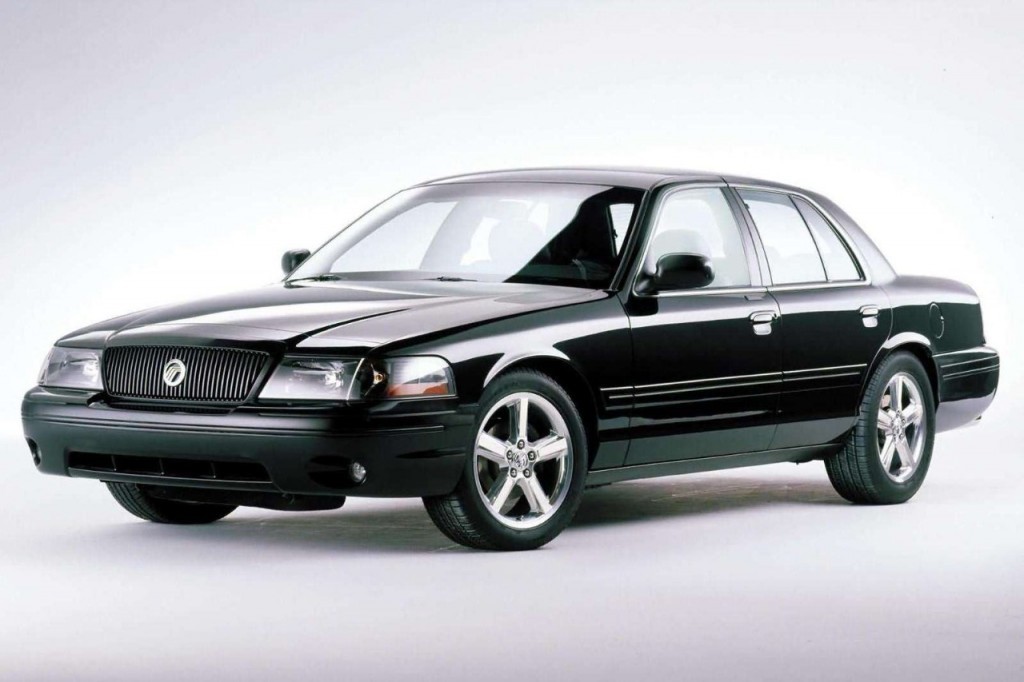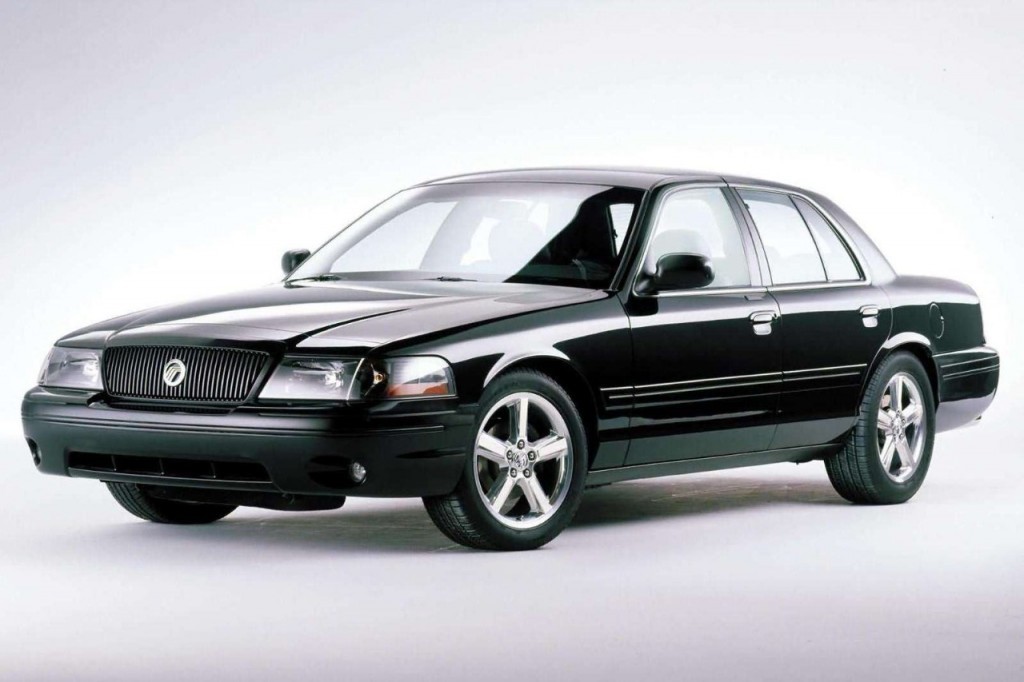 Source: Ford
Ford built nearly 10 million cars on its Panther platform between 1979 and 2012. Surprisingly, the company never thought about building a serious performance model until the early 2000s, when it introduced the Mercury Marauder. The Marauder had a revised suspension, blacked-out trim, unique wheels, and an engine block borrowed from the Mustang Mach 1. This added up to the first full-size performance sedan built in the U.S. since the mid 1990s Chevrolet Impala SS. Unfortunately, slow sales meant production ended after just two years and 11,000 Marauders built, making it the ultimate semi-obscure sleeper. Good luck spotting one in a sea of police cars, taxis, and retirees' cars.
3. 2005-2007 Mazdaspeed 6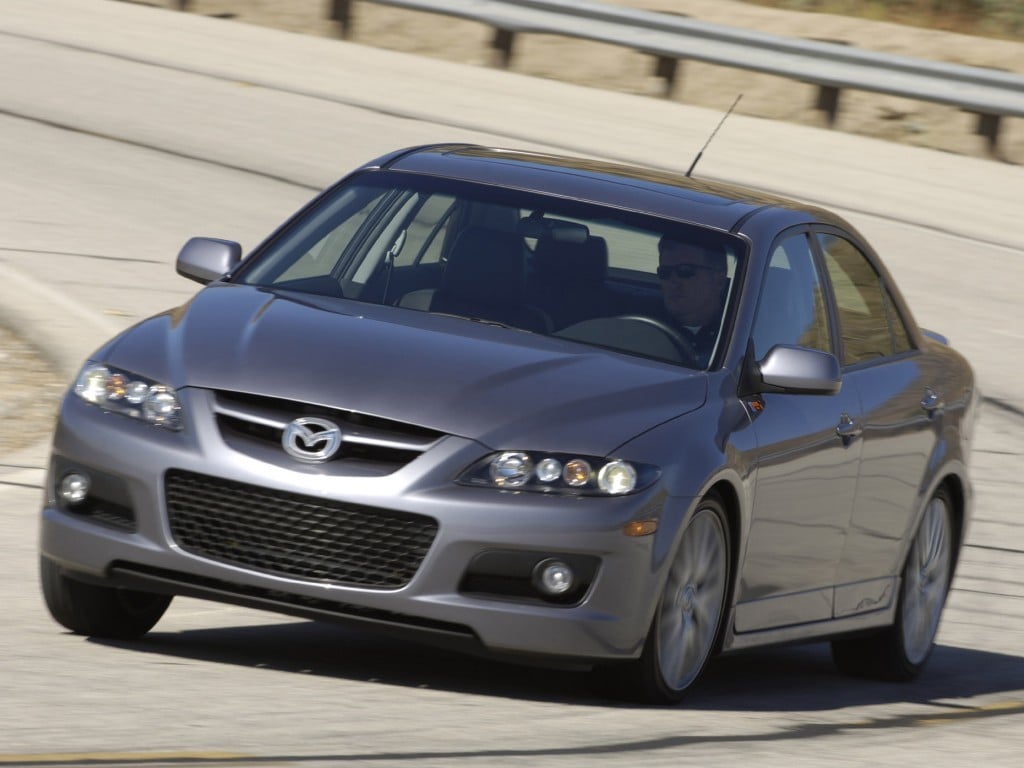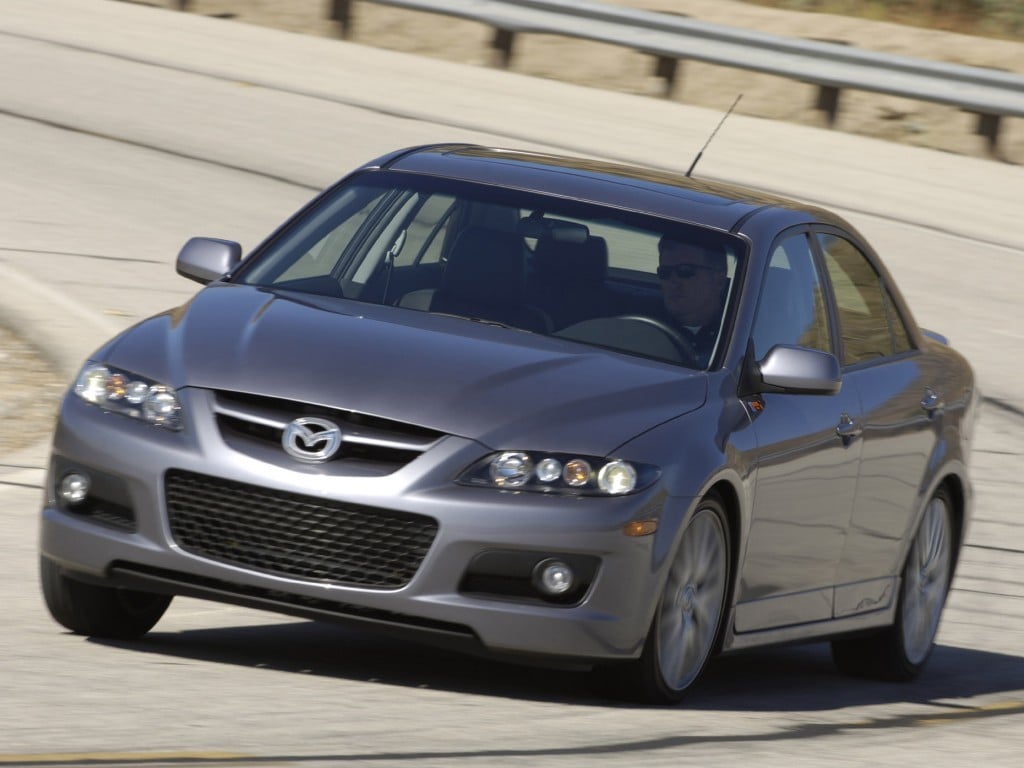 Source: Mazda
Mazda took the spirit of their Miata roadster, transplanted it into the capable Mazda 6 sedan and created one of the best cars they've ever made. The Mazdaspeed 6 was an all-wheel drive sleeper with a 274 horsepower turbocharged inline-four mated to a six-speed manual transmission that delivered world-class performance with little visual evidence to differentiate it from its tamer counterpart. When the 6 was redesigned for 2008, Mazda quietly dropped the Mazdaspeed from its lineup. In the years since, the car has gained cult status, and it's rumored that Mazda is considering a rebooted Mazdaspeed 6 in 2016.
4. 2003-2005 Dodge Neon SRT4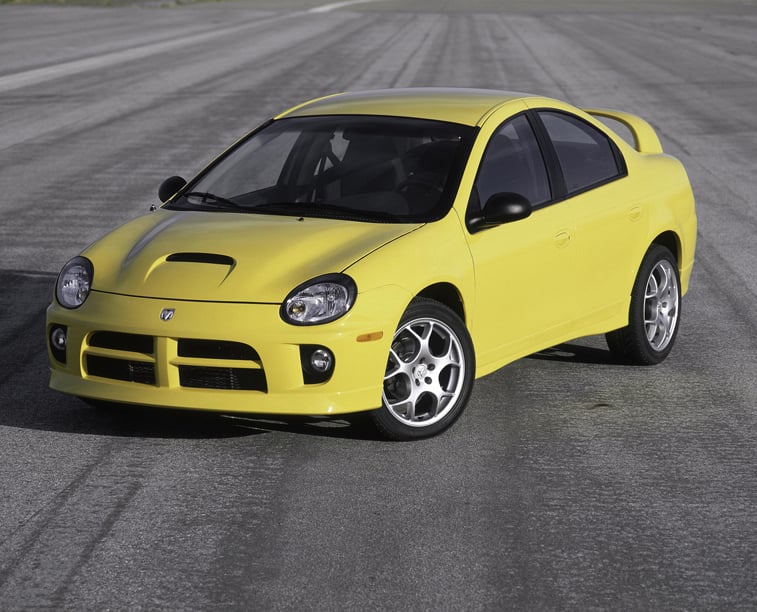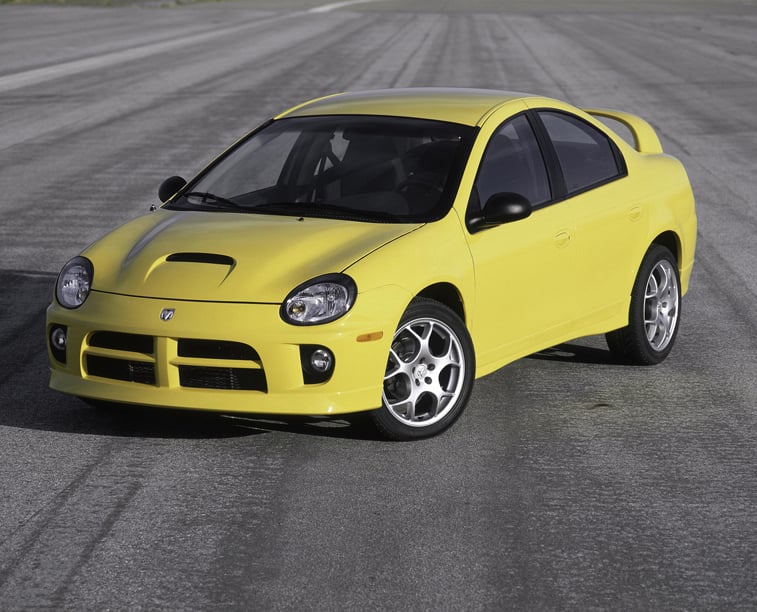 Source: FCA
When the Neon SRT4 was released in 2003, it was the hottest small car Dodge had made in years. Created to stem the rising tide of import tuning, the SRT4 was a sub-$20,000 car with a stripped interior, race-tuned suspension, a and turbocharged 2.4 liter inline-four good for 215 horsepower. This all added up to a bargain-basement car with superb handling skills that could sprint from zero to 60 in a very quick 5.6 seconds. Unfortunately, the capable SRT4 couldn't overcome Dodge's stodgy image and reputation for atrocious build quality, and the model was dropped after two years. Despite its goofy body kit and status as a boy-racer reject, the SRT4 is a rare car whose bite is worse than its bark, and its performance numbers are still formidable today.
5. 2005-2009 Chevrolet Cobalt SS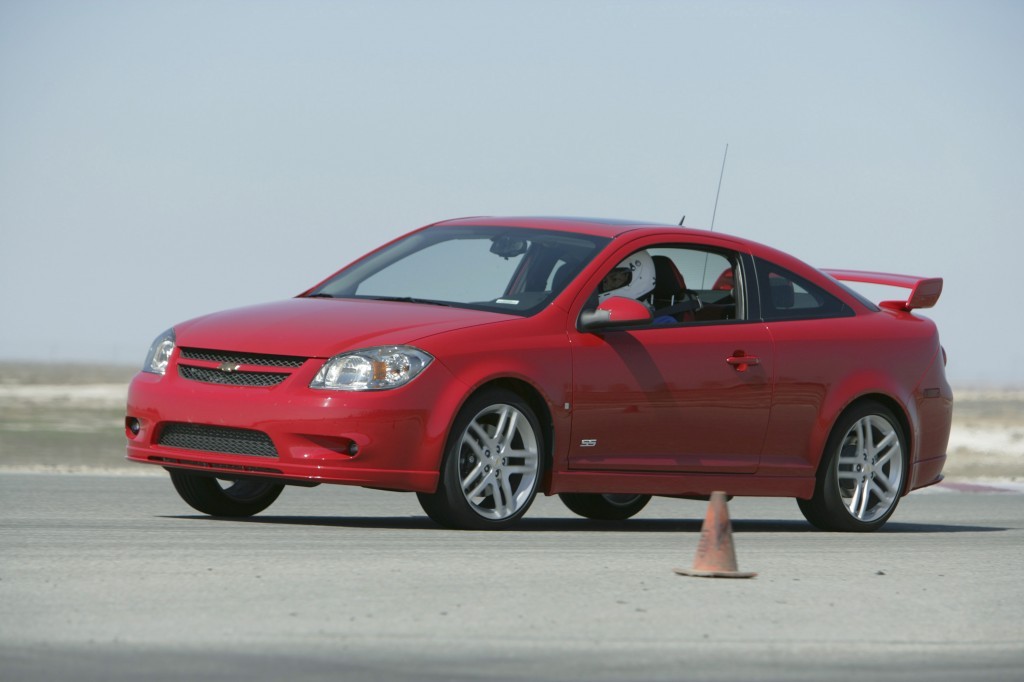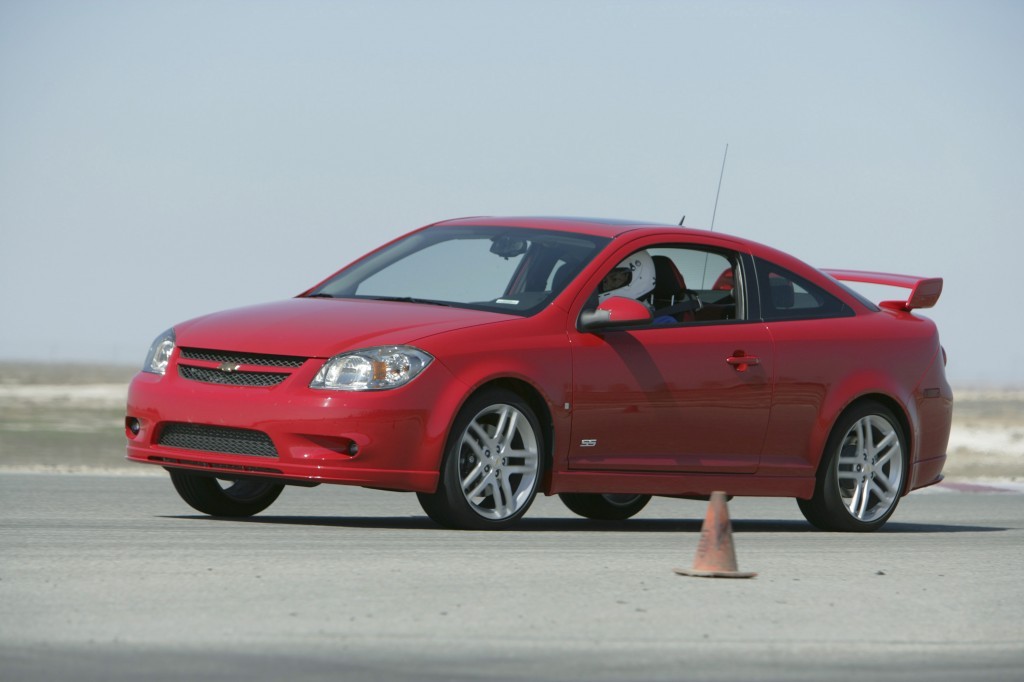 Source: Chevrolet
In the wake of General Motors's ignition switch scandal, the Cobalt may have replaced the Vega and Corvair as the most infamous car in GM's history. Even before the scandal, the Cobalt was considered the embodiment of GM's half-baked pre-bankruptcy engineering. While much of the criticism of the Cobalt is correct, the SS version is a very good little performance car. Available with only a five-speed manual transmission connected to the 205 horsepower supercharged inline-four, and exclusive race-tuned suspension, the Cobalt SS could go from zero to 60 in 6.1 seconds, and was a rare bright spot during GM's bad old days. With Cobalts littering used car lots today, the SS a capable and fun sleeper that's just understated enough to surprise more than a few people.
6. 2004-2005 Subaru Forester 2.5 XT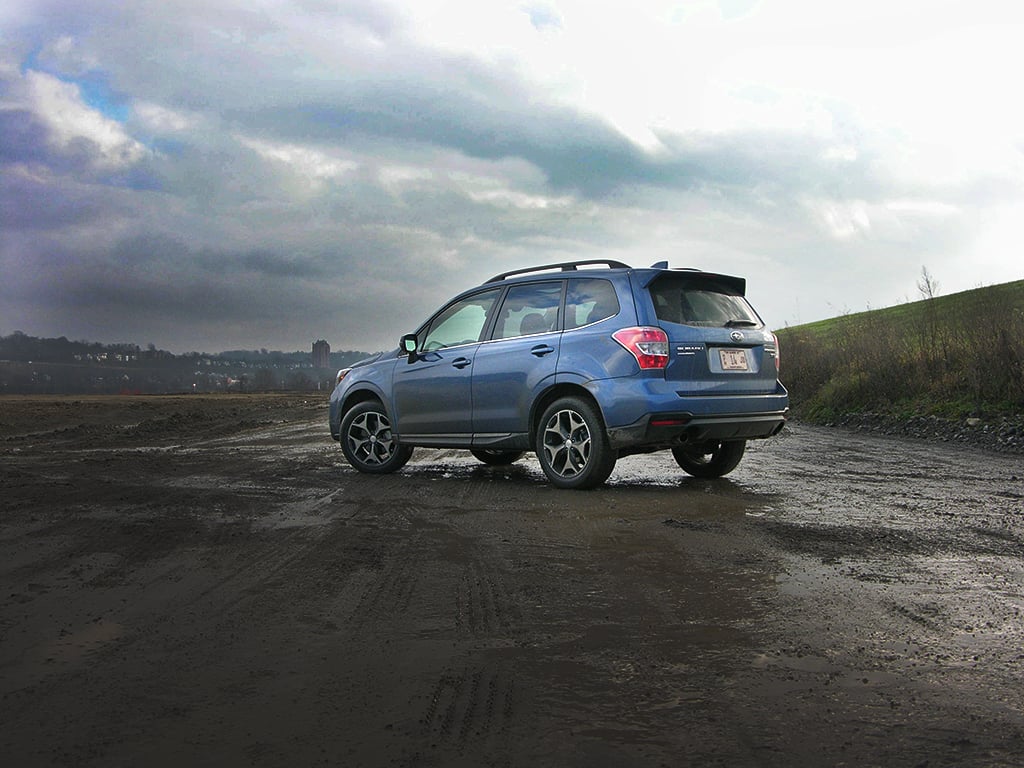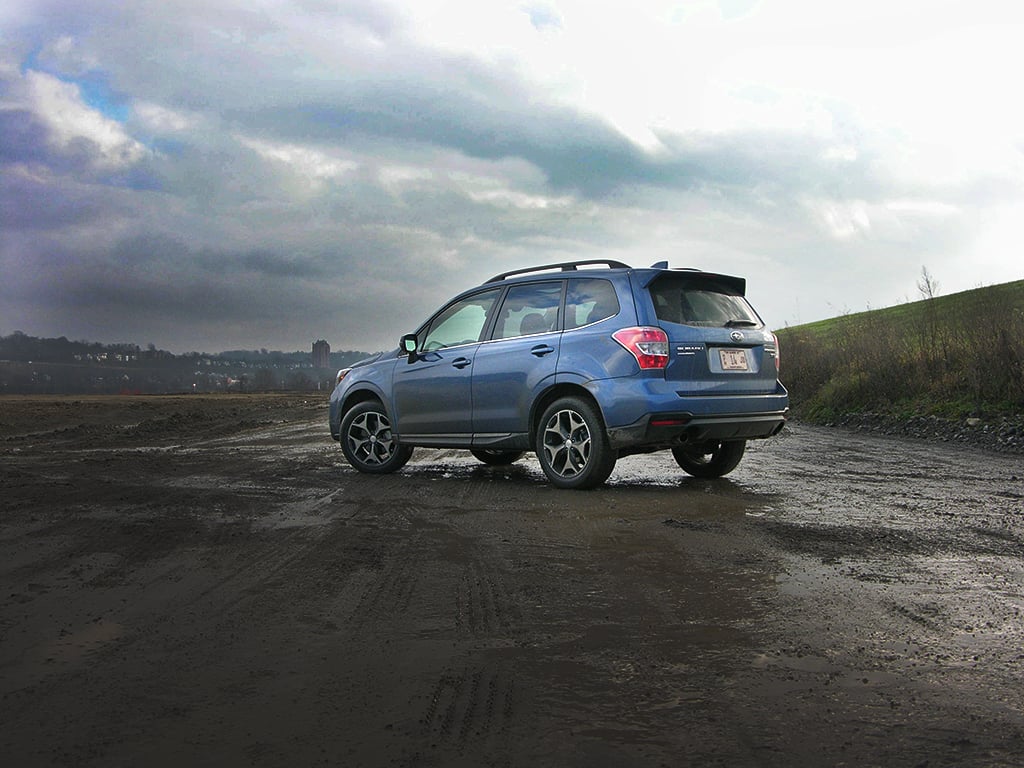 Micah Wright/Autos Cheat Sheet
The Forester 2.5 XT is a flash of brilliance that disappeared before it could find its niche. The XT got a bigger 210 horsepower, 2.5 liter boxer-four, turbo, intercooler, updated interior, and new drive-by-wire system over the base-model Forester. The result was an all-wheel drive crossover that could go from zero to 60 in 5.3 seconds, and run with the WRX Impreza. Today, die-hard Subaru fans lust over the rare XT, but everyone else would be shocked if they lost a race to a 10-year-old Subaru crossover.
7. 1989-1995 Ford Taurus SHO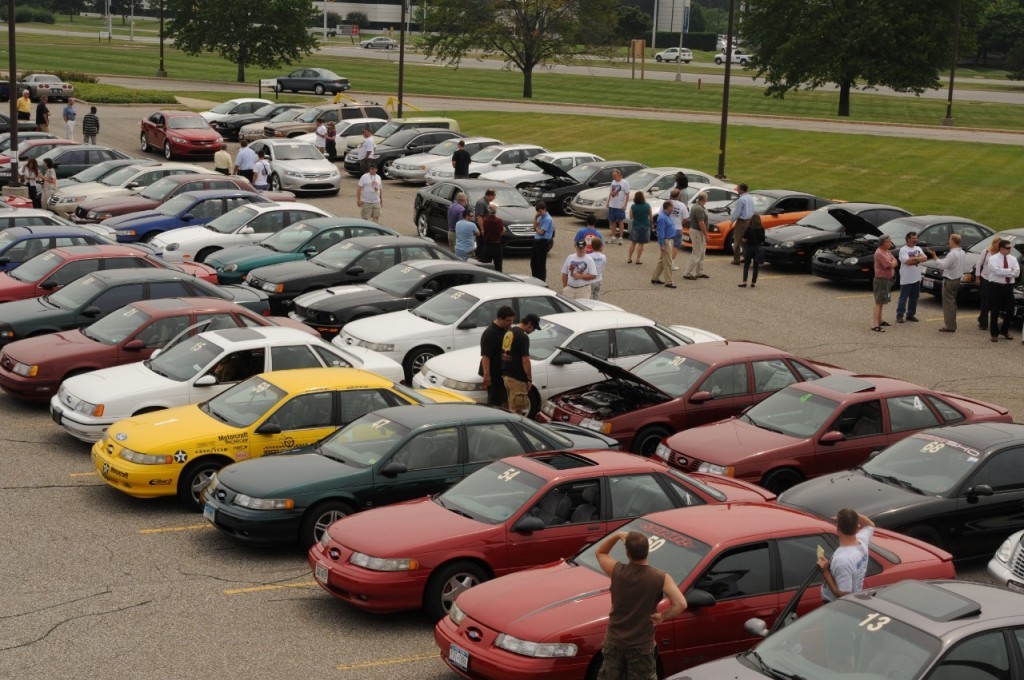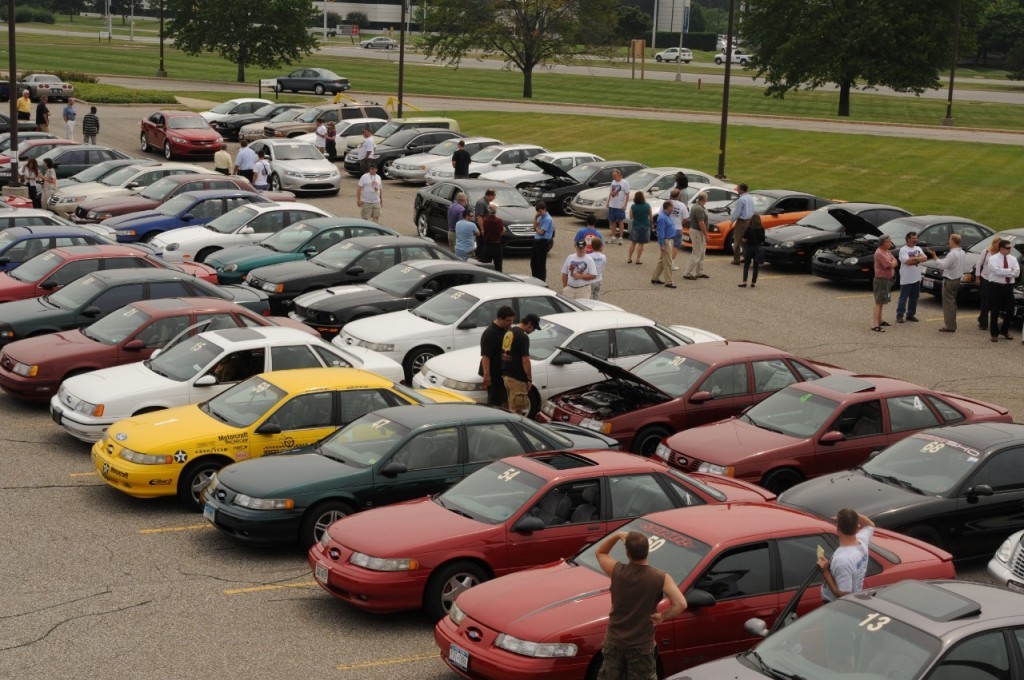 Source: Ford
When it was released in 1989, Car and Driver declared the Ford Taurus SHO (for Super High Output) America's best sedan. Powered by a Yamaha-sourced V6 mated to a five-speed transmission, the car could go from zero to 60 in 6.7 seconds, had a top speed of 143 miles per hour, and could outperform the Mercedes-Benz 560SEL, Saab 9000, and Audi 200. To serious Ford fans, the SHO is a legend, but to anyone else, this super-sedan just looks like an old Taurus. A quarter century on, the SHO could still surprise someone at a stoplight.
8. 1986 Dodge Shelby GLH-S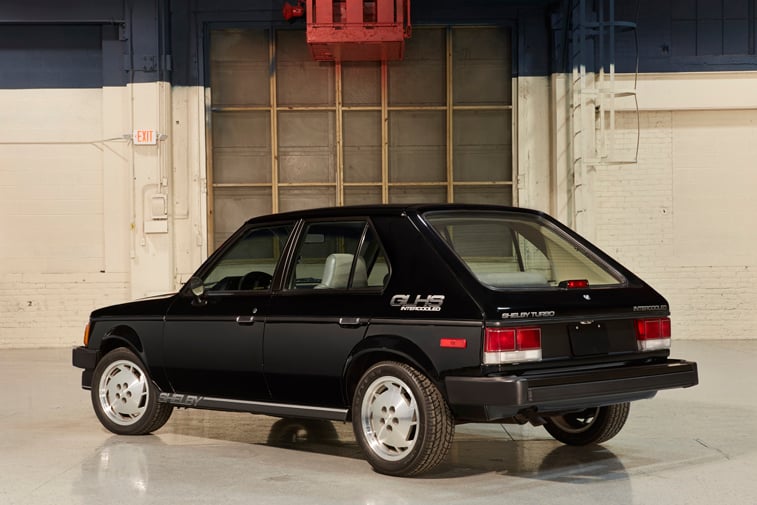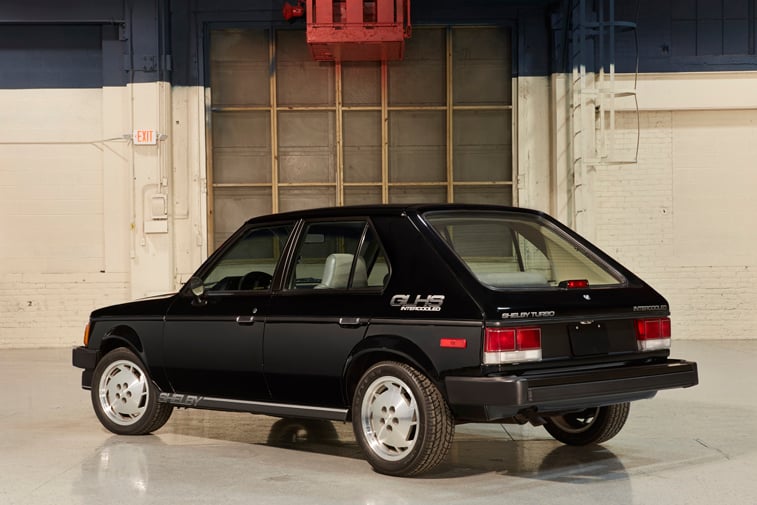 Source: FCA
The Dodge Omni was a boring, economical hatchback born out of the 1970s fuel crisis whose strong sales helped Chrysler limp through the first of their bankruptcy scares. By 1986, Chrysler was feeling flush again and wanted to turn the Omni into a performance car. They enlisted Carroll Shelby (of Shelby Cobra fame) to modify the Omni, and the result was the turbo-charged, intercooled 175 horsepower GLH-S. The acronym stood for "Goes Like Hell," and it did. Limited to only 500 cars, the little GLS could go from zero to 60 in 6.7 seconds, and with its fantastic handling characteristics it lapped Laguna Seca as fast as a Mazda RX-7. Today, if you see a well-preserved black Dodge Omni, it could very well beat your car off the line.
9. 1998-2000 Ford SVT Contour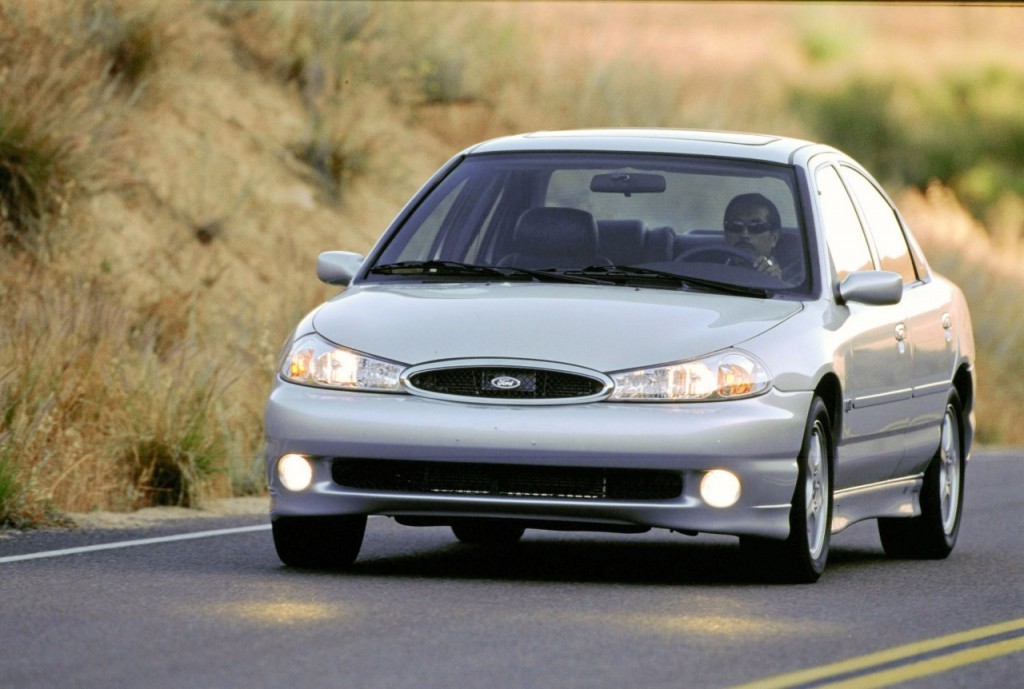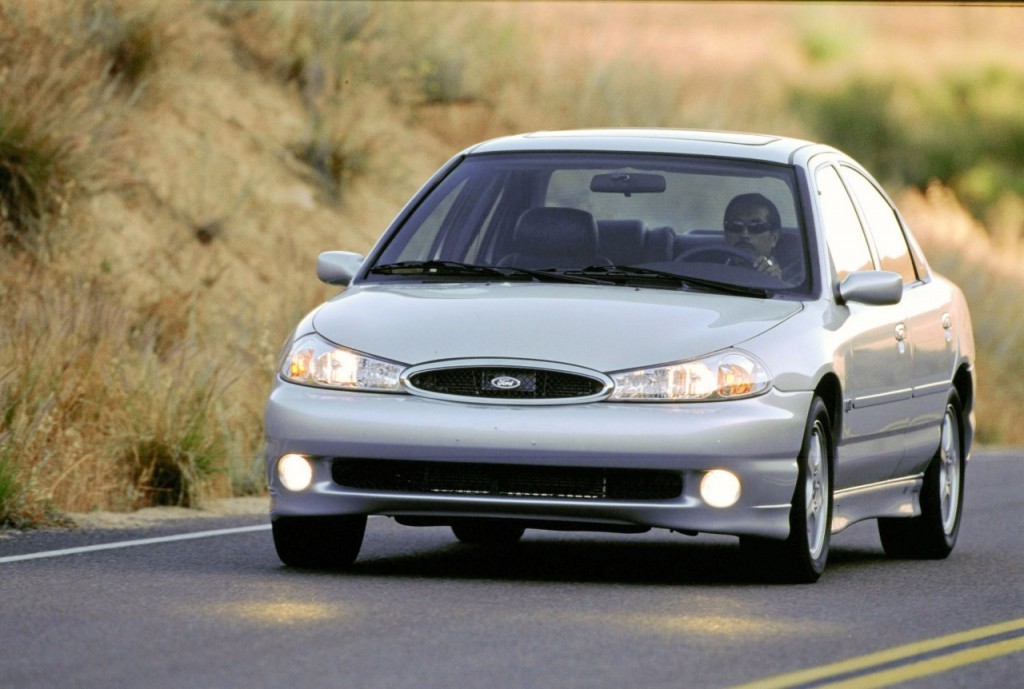 Source: Ford
Ford hoped the Contour would be their first "world car," a model that would be successful in every global market. Based on the European Ford Mondeo, the Contour never quite caught on like Ford hoped it would, and the car disappeared in the U.S. after a six-year run in 2000. Despite its also-ran status, the car had a flash of brilliance in the SVT version. The 1998 SVT used a 2.5 liter Zetec V6 good for 195 horsepower, and the engine was tuned to an even 200 for the 1999-2000 model years. Bigger brakes, an exclusive five-speed manual transmission, and revisions to the Contour's already strong suspension led Motor Trend to compare the car to an American BMW M3. Today the car's nearly-forgotten status and nondescript looks make the SVT Contour an ideal sleeper car.
10. 2007 Mercedes-Benz R63 AMG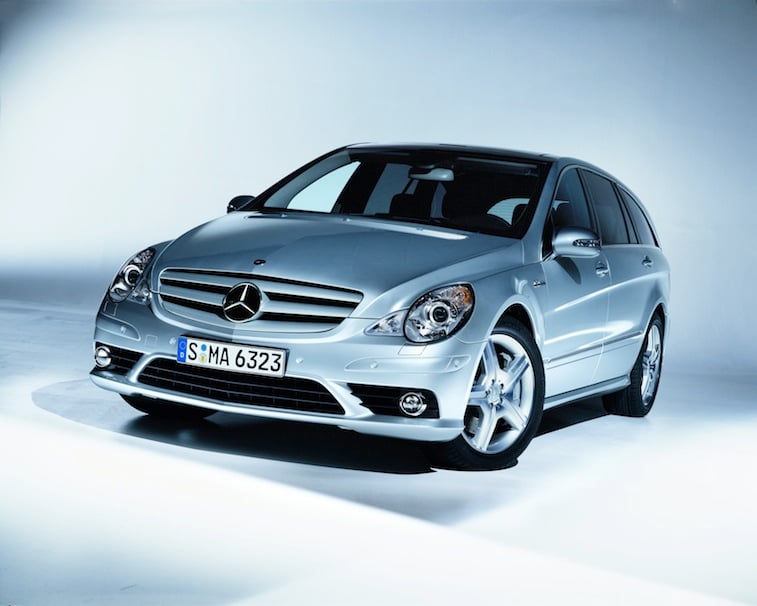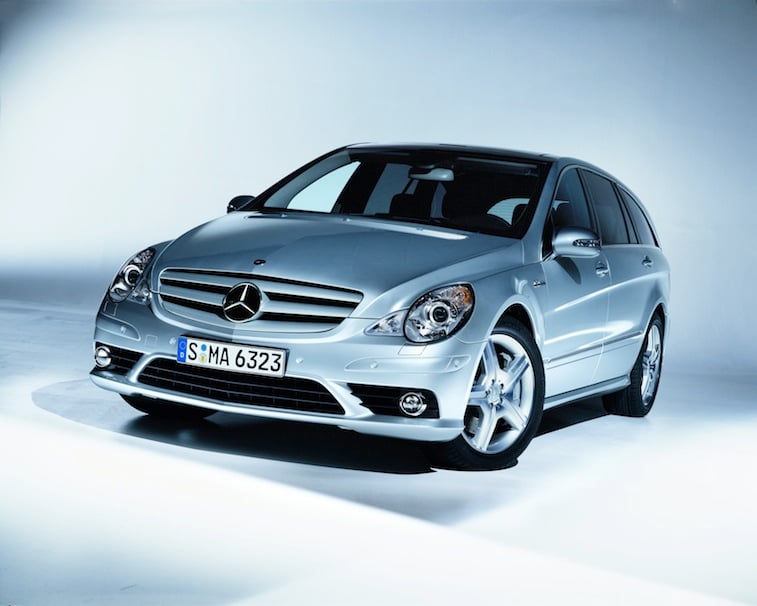 Source: Mercedes-Benz
In its brief lifespan, the Mercedes-Benz R-Class was the answer to a question no one asked. The dramatically styled crossover was more minivan than SUV, and its over-$50,000 starting price ensured that it never quite caught on with the public. These flaws didn't stop Mercedes's in-house tuners AMG from getting ahold of an R-Class and turning it into an insane speed machine. The R63 AMG was an $88,000, 507 horsepower all-wheel drive beast that go from zero to 60 in 4.7 seconds and comfortably seat six adults. Mercedes quickly came to their senses and discontinued the R63 after only one year, making it one of the rarest production models in modern Mercedes-Benz history. Its polarizing styling, understated badging, and sheer size make the R63 one of the most unsuspecting sleepers on the road today.
Sleeper cars will always have a dedicated following in the automotive world. For many, the sheer thrill of not having the prettiest, flashiest, or most exclusive looking car is as important as its performance. While some of these sleepers have become cult classics, most can be found used for a bargain today. They may not look like much, but these cars prove that looks can be deceiving.
Check out The Cheat Sheet on Facebook!
Source: Read Full Article