When you become an adult, if you hate the name that your parents have given to you, you have the right to go and get it legally changed. But before you get that opportunity, you've had to live years of your life with a moniker that has perhaps caused you nothing but harm.
For the 10 celebrity children on our list, being famous is something that will already make it hard enough for them to not stand out from the crowd. But that may be exactly what some of these parents want because when they named their child something like Royal Reign, King Cairo or Jermajesty, subtlety isn't exactly the phrase that you'd use to describe them.
When Shannyn Sossamon was asked why she and her partner went with the name Audio Science, they said they read the dictionary a few times and wanted something unique. They succeeded in that goal, but maybe you also think that they could have given that dictionary a few more reads.
But for every celebrity who gives their child a name that raises eyebrows, there are some who've picked wonderful names. Both in terms of how they sound, but also for the reasons behind it. Such as Ryan Reynolds and Blake Lively who paid homage to Ryan's father when they named their daughter, James. Or Hayden Christensen and Rachel Bilson who drew some inspiration from their favorite Disney movie when they went with the name Briar Rose.
Being born into a famous family is going to come with many advantages, but for half of our list, we wouldn't blame them if they ever elected to get their name changed. And for the other half, let's hope they're also fans of their name and that you love the names more when you read the sentimental reasons behind why they were chosen.
20

Tough: King Cairo – Blac Chyna and Tyga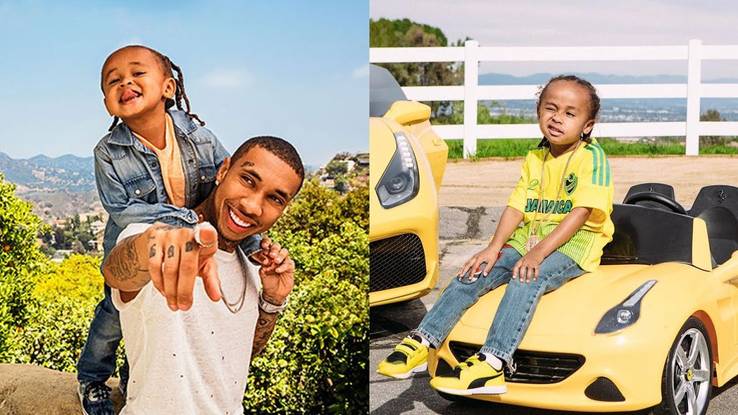 Tyga's most famous relationship came when he started dating Kylie Jenner, though the two never had a child together. Something that definitely wasn't the case when it came to her next relationship with Travis Scott!
But Tyga has also been in a relationship with Blac Chyna. Back in 2012, Chyna gave birth to their son. We don't know who it was that came up with their name, but they ended up deciding that King Cairo was a fitting name for their son.
We suppose there is a certain "toughness" that comes with literally naming your child King Cairo. But we also definitely don't know if that's a name that stands out for the right reasons. The question is, how long is going to take before people get tired of saying both and just call him King? Maybe that's what Tyga is hoping for?
Tyga has also admitted in the past that his music, and in particular the abundance of swearing, has also had a negative influence on King Cairo; including him saying bad words at school,
'I try to keep him out of the studio and try not to play songs when he's around because he does stuff like that. It happens," said Tyga when talking about it. Sounds like his son acts tough too!
(Source: Dailymail, Wiki)
19

Soft: Winnie – Nancy Juvonen and Jimmy Fallon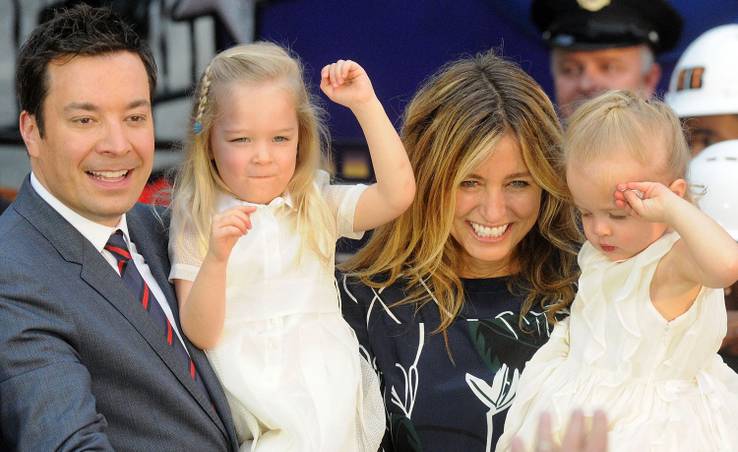 Jimmy Fallon makes millions of people laugh every single week through his television show The Tonight Show With Jimmy Fallon that has now been on the air for over 800 episodes. But it was no laughing matter when he and his wife, Nancy, struggled to conceive for 5 years. When they were finally successful through surrogacy back in July 2013, it helped inspire the name that they went with,
"We were talking about different names. You over-think names — you don't want a name that's been done, but then you don't want something so weird people are like, 'What?!' Winnipesaukee's a little long. Also she's a 'win' for us."
Jimmy knew that people may draw a correlation to the character Winnie who is featured on The Wonder Years but he didn't seem to mind, "Winnie from The Wonder Years is the coolest girl on TV ever."
Let's hope he feels the same way about Winnie the Pooh! The two welcomed another daughter into the world through surrogacy in December 2014. This time they went with the name Frances. Which may not have had as sentimental as a reason behind their choosing but was still a wonderful name for a child.
(Source: Wiki, CelebrityBabies)
18

Tough: Blade Hart – Julie Smadu and Bret Hart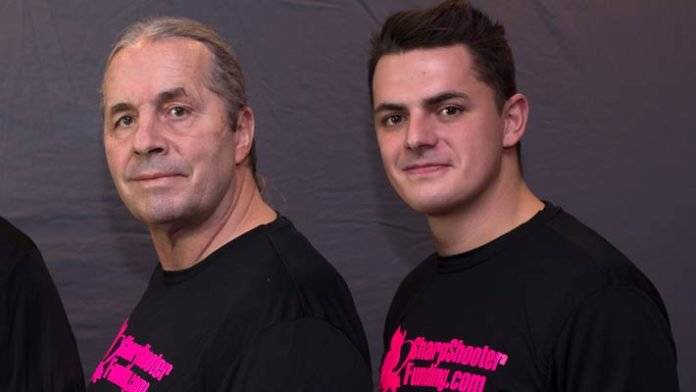 When you consider the legacy of the Hart family in the wrestling industry, Bret may have felt some pressure to make sure his children had cool names. But we don't know if he perhaps went too hard with the "tough" nature when he decided to literally name one of his children, Blade.
Maybe he was just a really big fan of the superhero? Though he could be the biggest Blade fan in the entire world and we don't know if it would justify passing that moniker on to your child. One of Bret's other children is named Alexandra. But while that may be a perfectly normal name, she also goes by the nickname Beans. Which while may be a term of affection, is also something that may catch people off-guard when they hear about it for the first time! Though if anyone was going to bully the Hart kids, they'd probably be on the receiving end of some of the moves that their father may have taught them if they ever find themselves in a position where they need to defend themselves.
He has another daughter who he perhaps decided to take it easy on and went with the name Jade.
(Source: Wiki)
17

Soft: Harper Seven – Victoria and David Beckham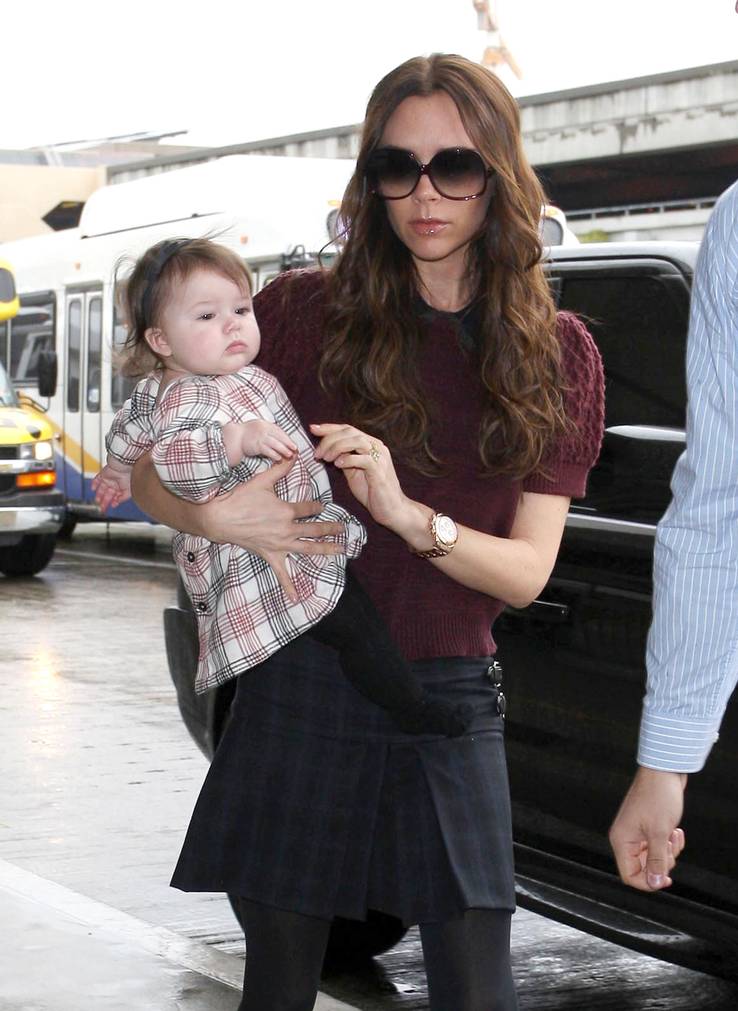 When David Beckham and Victoria Beckham both came out and said that they named their daughter, Harper Seven, people first thought that it may have been due to the fashion magazine, Harper's Bazaar. Which is definitely at least a reasonable guess when you want to consider the fact that it's not as if Victoria Beckham is any stranger to the fashion industry and has probably read that magazine for thousands of hours over the course of her career.
But when David later explained the nice meaning behind it, he made sure to let the world know that fashion had nothing to do with what their decision was,
"A lot of thought goes into our children's names and Harper was a name that we've loved for a long time for a couple of reasons. One reason is Harper's an old English name which we loved and one of the other reasons was Victoria's favorite book is To Kill A Mockingbird and the author was Harper Lee. It's a very strong, passionate book. That's where Harper came from.'"
Let's hope that by naming their child Harper that they also instilled a passion for reading in her. We are also glad to see that they clearly put a lot of thought into the decision.
(Souce: Dailymail)
16

Tough: Tu – Debbon Ayer and Rob Morrow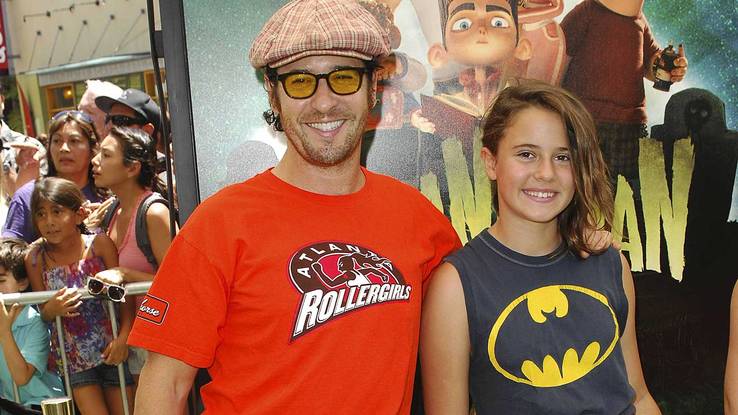 When it comes to the next name on our list, the problem doesn't come when you look at the first name. I mean, sure, Tu isn't exactly the best name. But it definitely isn't something that should be so offensive that it earns a spot on this list. Which means that if she just goes around in the world and introduces her without people knowing her last name, things may be all good.
But this quickly becomes one of the more eye-catching names in Hollywood when you realize that Tu, is the daughter of Rob Morrow. Who, if you're not familiar, found his biggest success as an actor when he was cast on the television show Northern Exposure which he starred in for 102 episodes.
Because what do you get when you add Tu, to Morrow? We're sure Tu Morrow was something that amused Rob and his wife, Debbon Ayer, but was it really a great idea to go with that as a first name? We are sure someone tried to convince them otherwise, but perhaps kudos to them for sticking to their guns.
The two have only the one daughter, which may be a shame if you love pun-related names, as we're sure they had another potential name saved up if the opportunity presented itself.
(Source: Wiki)
15

Soft: Briar Rose – Rachel Bilson and Hayden Christensen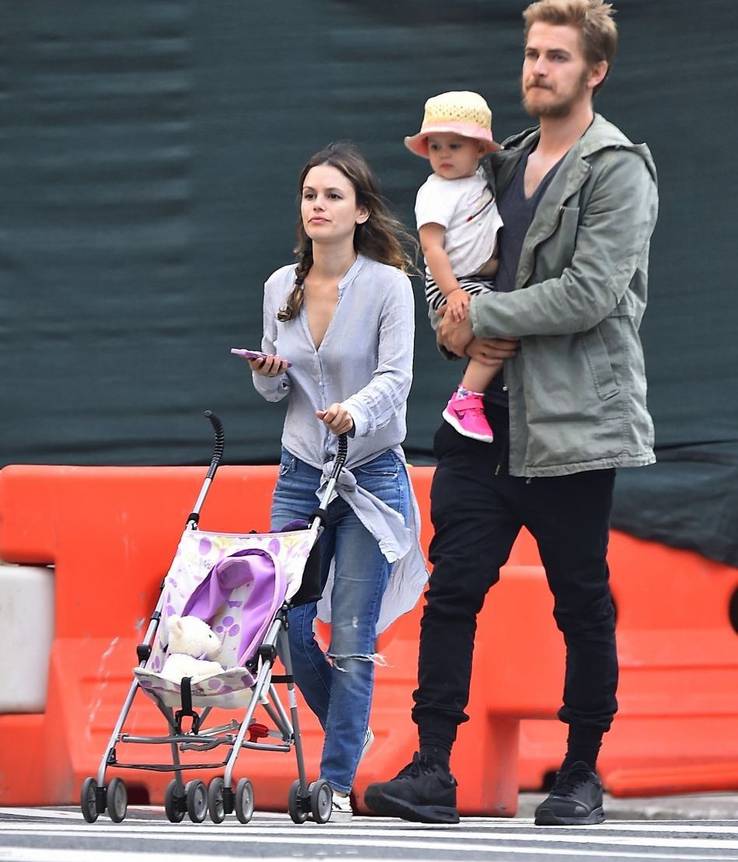 Everyone has a favorite movie. And while it may seem like a little bit of an overkill to take that love into account when naming your future child, Hayden Christensen and Rachel Bilson are definitely not the first people in the world to do that. But perhaps you are in agreeance that the Disney movie they love, Sleeping Beauty, is a pretty fantastic choice and is known as one of the most iconic early Disney movies of all-time.
Even if it may not have the appeal of the catchy music like some of the other Disney classics like Aladdin and Frozen. And we're sure there will be plenty of Elsa's being born into the world.
"There's a Disney reference there, I suppose. The original Sleeping Beauty is called Briar Rose. Rachel—we both love Disney—but Rachel especially was very keen on the name."
While we suppose it is possible that their daughter would grow up without a love of Disney, something tells us that Hayden and Rachel would do everything they can to make sure that passion gets passed on to her! Though let's hope it stops there and never end up calling one of their future kids something outlandish like Nemo.
(Source: USMagazine)
14

Tough: True – Keisha and Forest Whitaker (And Khloe)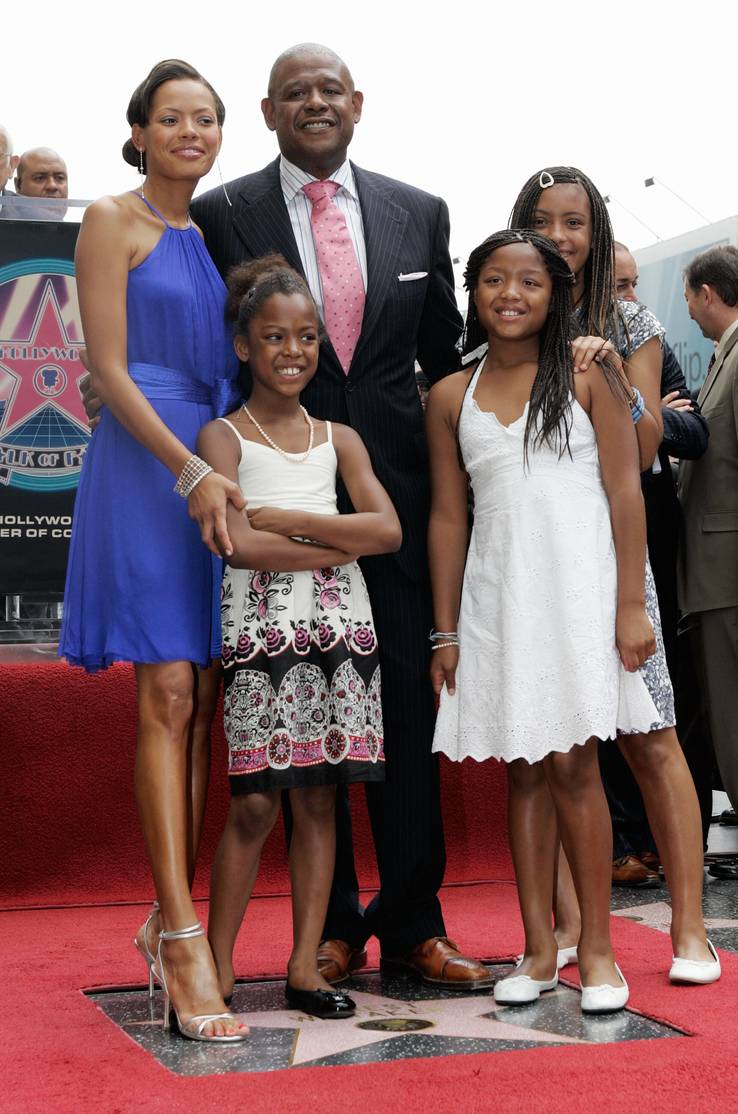 The world was definitely shocked when Khloe Kardashian came out and said that the name of her and Tristan Thompson's son was going to be True. Especially considering the tabloid news stories around his birth was about how Tristan lied about his faithfulness which led the way for many jokes to be made at his expense. Though it's not like he doesn't deserve them!
But Khloe isn't the only person in Hollywood who named their child, True. That honor has also gone to the very talented actor Forest Whitaker. Who was perhaps partially inspired by his own name when he decided to name some of his children – who are named Autumn, Ocean, Sonnet and True.
"I want them to kind of touch their destiny by their names. Autumn is sort of flighty and Sonnet is much more of an artist…and True was very strong, and Ocean just has a big heart. He wants to be a veterinarian…He's been talking about it for years."
Though to be fair, he didn't name Autumn or Ocean, as they were from the previous relationship that his eventual wife, Keisha Nash, was in. If you were also wondering as to why Khloe went with the name True, Kris Jenner revealed,
"FUN FACT… my Grandfather's name on my Dad's side was True Otis Houghton….my Dad's name was Robert True Houghton…so I am so excited Khloe named her daughter True!!! #lovebug #familytradition #family."
(Source: CelebrityBabies, ETOnline, Wiki)
Featured Today
12 Marvel Actors Who Are Actually Tough (And 12 Who Are Total Softies)

20 Surprisingly Strict Rules Royals Have To Follow When They Travel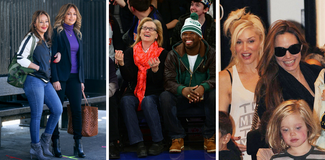 20 Hollywood BFFs Fans Would Be Surprised To See Together

13

Soft: James Reynolds – Blake Lively and Ryan Reynolds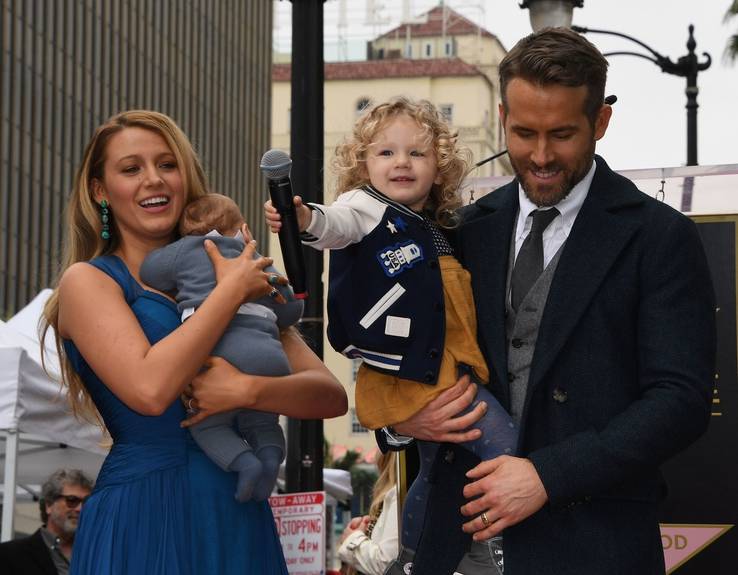 Ryan Reynolds did not always have the strongest relationship with his father, James.
"My dad was a tough guy. This is not meant to be some sob story — everyone carries their own bad of rocks around and I am no different in that regard — but growing up in my house, it was never relaxing or easy…."
Said Ryan in a past interview when asked to describe him. Ryan's father had former careers that saw him working as both a police officer as well as a boxer. When talking about how his relationship ended up being mended with him, Ryan credited his wife, Blake Lively. James unfortunately later passed away from a battle with Parkinson's disease.
When it came time to name their first child, they went with James to honor him,
"It felt right. All family relationships come with some complications. For better or worse, all roads lead to here. At the end of the day, it's easier to focus on the good stuff than the bad. My father died soon after my daughter was born, but he got to see her, which makes me happy," said Ryan when talking about the decision.
Their 2nd child was named Inez, though the world did incorrectly think they spelled it with an S for the first 19 months of Inez's life.
(Source: ABCNews, MarieClaire)
12

Tough: Dweezil (and Moon Unit) – Adelaide Gail and Frank Zappa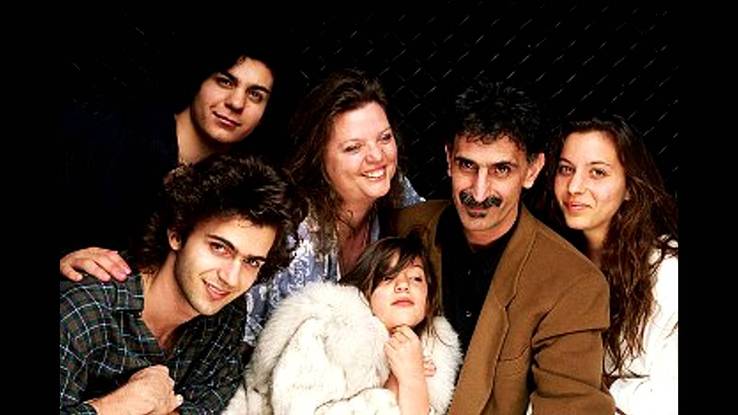 Frank Zappa is one of the best musicians of all-time. Which means he was perfectly comfortable sitting down and busting out some lyrics that were definitely creative. But should creativity also have a place when it came to naming children? He sure thought so. Even if had to know that his children were going to stand out when he decided to name them Dweezil, Moon, Ahmet, and Diva. But when he sat down for an interview, he admitted it was the fact that people recognize their last name (Zappa) that leads to trouble,
"It's the last name that gets them into trouble…I'm viewed as being weird. When somebody calls you weird, then anything you touch becomes weird. On the other hand, they like being weird."
Zappa also went on to say,
"I want them to be different. I know that the people in these schools will never be different because they're afraid to be different. But my kids are genetically different, so they might as well be different all the way."
He also admitted that he thinks his kids like the weirdness of their names. Or at least, that's what they were willing to say to him if he ever went up to them and asked them what their honest opinion about their "unique" moniker is!
(Source: KillUglyRadio)
11

Soft: Luna (And Miles) – Chrissy Teigen and John Legend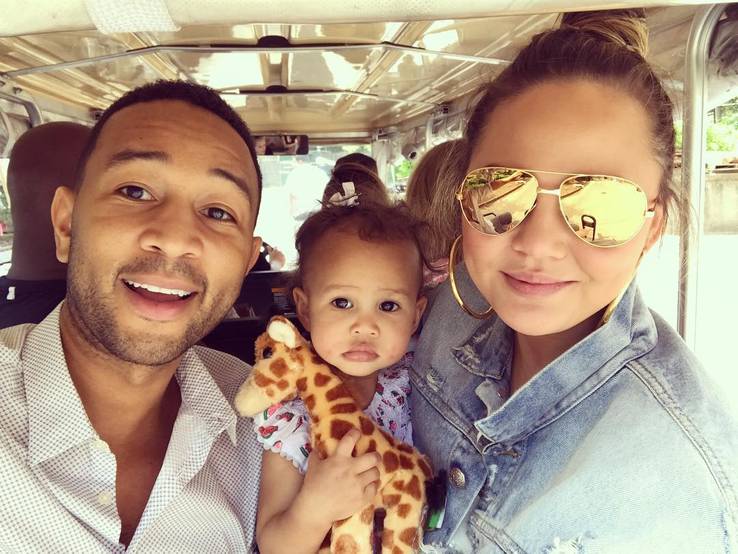 Chrissy Teigen got the inspiration for the name of her 1st child 3 days before she gave birth,
"There was a blood moon happening. It was a very beautiful night, really big vivid red mood and just gorgeous. I have a love for space. I think about space camp all the time and my days at space camp as youngster. And so I thought Luna was just perfect, and she's a perfect Luna."
When Teigen was talking about naming her 2nd child, this time a son, she admitted,
"Boy names are really tough. I don't even think he will have a middle name because we can't even think of a first name."
She may have said that boy names are harder, but if she waited that long for a female name, perhaps she just found the whole process exhausting to begin with. Though things did end up working out for Chrissy Teigen and John Legend because when they announced the birth of their son back in May, it was with the name Miles Theodore Stephens. While we don't know for sure, if Luna is any indication, we're sure that it won't take very long before Chrissy makes Miles the focal point of her Instagram account. Though that's a pretty typical thing for moms to do, Chrissy just happens to also be very famous.
(Source: iHeart)
10

Tough: Harley Quinn – Jennifer Schwalbach and Kevin Smith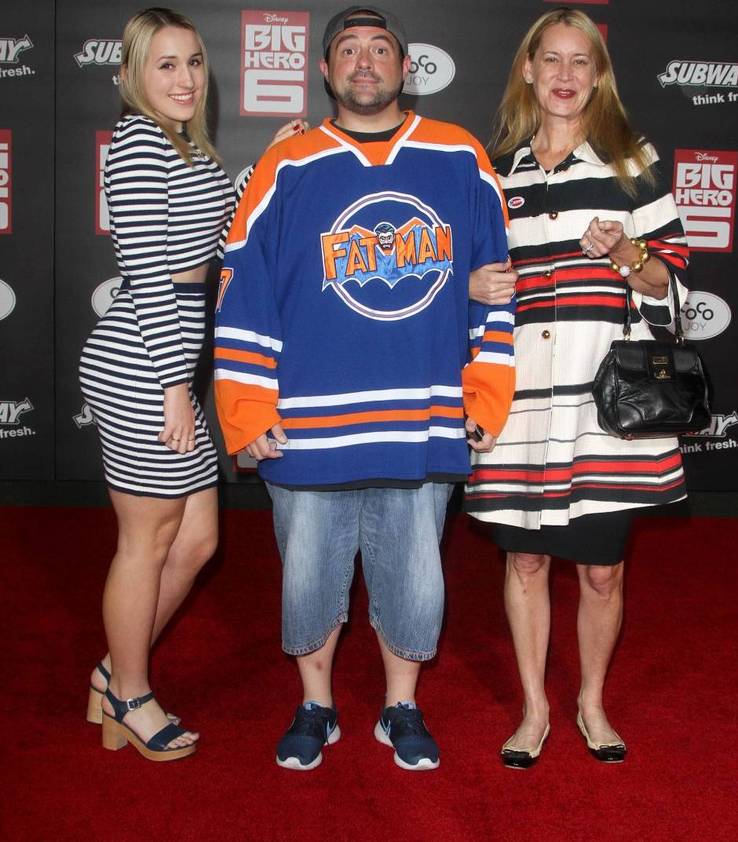 Kevin Smith must have been a little bit nervous when he heard that Suicide Squad was going to be made into a movie. Not only that, but Harley Quinn is played by perhaps the biggest actress in Hollywood, Margot Robbie who did a great job with the role and is going to be reprising the character again for future installments. Smith had to know that this was going to put a much bigger spotlight on the fact that he decided to use the name of the famous antagonist when naming his daughter.
Though when Harley Quinn (his daughter) sat down for an interview with Kevin Smith and was asked to discuss what her thoughts on the name were, she admitted that everyone did not know that she was named after the comic book character. She said that prior to Suicide Squad that the most common guess is that she was named after the famous Harley-Davidson motorcycles. Which definitely could have been pretty annoying.
And while Harley Quinn may be a little less tough to live with because you can always just go by Harley, it is definitely still a unique moniker. And one that also definitely infers that she may not be someone that you want to mess with!
(Source: YT, IMDb)
9

Soft: Haven Warren – Jessica Alba and Cash Warren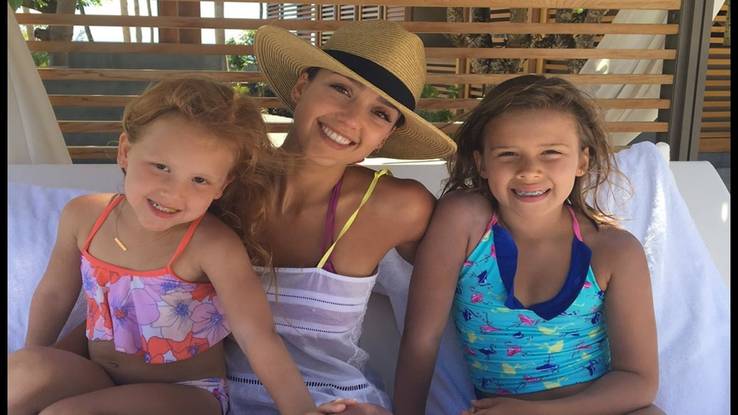 Jessica Alba and her husband Cash didn't know what they were going to name their 2nd daughter until the very last moment. But when talking about how they settled on the wonderful name of Haven, Alba explained how she was born while still in her amniotic sac.
"Cash said, 'She was born in her safe haven'. And so there we had it."
While you can imagine the two may have been pretty stressed when they were trying to decide on potential names, they must have been pleased with the end result. This may also serve as a reminder to potential parents that if you are stressed about what you are going to name your child, that perhaps the right name will come to you at the perfect moment like it did for Jessica and Cash!
Jessica and Cash have a lovely name for their other daughter as well, who they named Honor. While Jessica Alba's career in Hollywood hasn't been as active as of late as her fans may have hoped, nobody would be able to hold it against her if she was instead making sure her focus was on doing the best job she can in raising her children. Something that we're sure Cash also very much appreciates.
(Source: Momtastic, IMDb)
8

Tough: Audio Science – Shannyn Sossamon and Dallas Clayton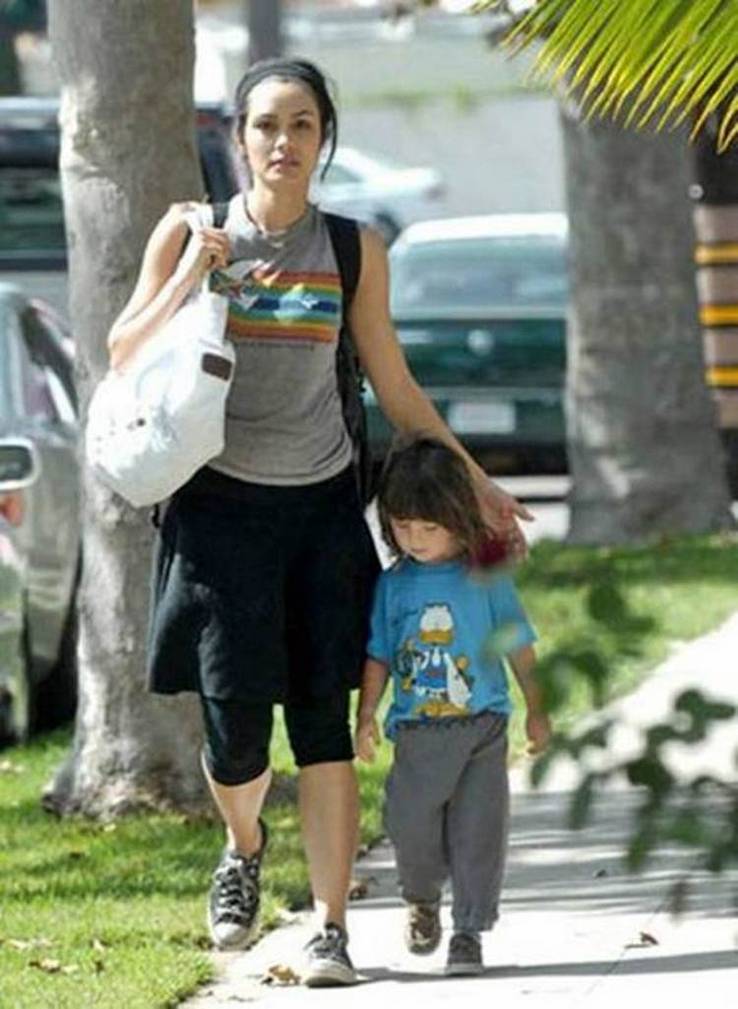 If you go back and watch the classic film A Knight's Tale, you may be doing so because you wanted to take a trip down memory lane and watch one of the best performances of Heath Ledger's career. But Heath isn't the only talented actor involved with the film. As the other main lead in the film is none other than one of the parents for our next entry, Shannyn Sossamon.
And while Shannyn has put together a career that has seen her appear in other great films like Kiss Kiss Bang Bang and 40 Days and 40 Nights, nothing made her become more popular in the tabloid media then when she gave birth to her first child, a son. Who she alongside her partner, Dallas Clayton, decided they wanted to name Audio Science.
Shannyn has obviously been asked to describe why she went with two first names, and why those two, leading her to reply,
"We wanted a word not a name, so my boyfriend read through the dictionary three or four times. We were going to call him Science, but thought it might get shortened to Sci, as in Simon."
While the dictionary can be how some people come up with their name, we don't know if anyone else has ever opened the dictionary and come away with this result.
(Source: ContactMusic)
7

Soft: Chicago – Kim Kardashian and Kanye West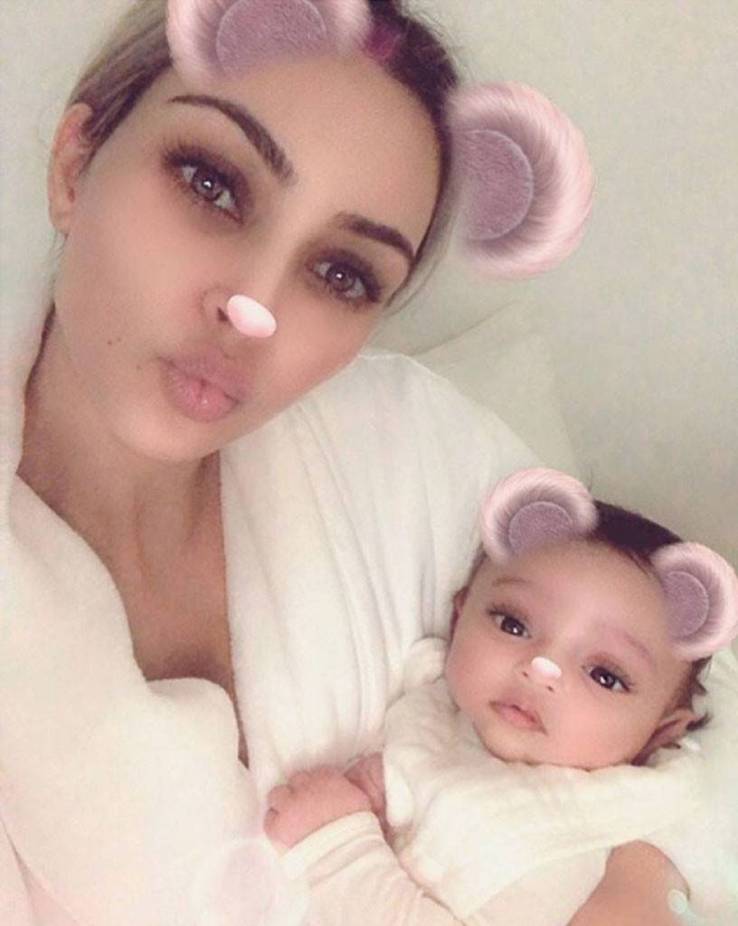 There are definitely going to be plenty of people out there who shared some hatred when Kim Kardashian and Kanye West announced their newest child was going to be named Chicago.
But when Kim was talking about the reason why perhaps it makes you soften up on the name if you're one of those critics,
"That is a place that made him, and a place that he remembers his family from. I just felt Chicago was cool and different."
Kim also revealed that originally they were considering perhaps going with the name Donda, which would have been to honor Kanye's Mom who passed away in 2007. It has also been stated that instead of calling her Chicago, that they will refer to her as Chi. And if we're being reasonable, it's not like naming children after cities is something that is the most uncommon thing in the world.
You can also imagine that giving her a name like Chicago is going to make it incredibly easy for them to find some cool products featuring "her name" on it throughout her life. Though she's a Kardashian, so even if that wasn't the case, we're sure she could have made it that way.
(Source: News)
6

Tough: Royal Reign – Lil Kim and Mr. Papers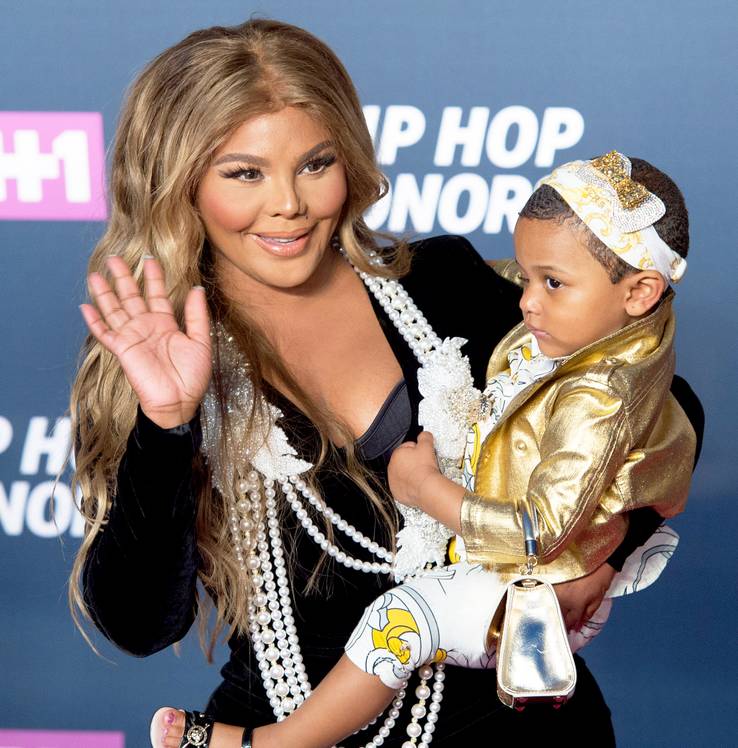 Lil' Kim is no stranger to controversy when it comes to her status as a rap icon. But even if you want to completely ignore some of her issues, such as the fact that she's spent some time in jail, you are still left with another questionable decision that we are sure will have you agreeing about how she needs to have a spot on our list.
Lil' Kim gave birth to her only child, a daughter, back in 2012. The father was a fellow rapper, Mr. Papers. But when it came for the time to sign the birth certificate, Lil'Kim definitely wanted a name that would perhaps help symbolize that her child will live a life of luxury. Which, to be fair, she did achieve when she went with the name Royal Reign. Now you just hope she can live up to that as the expectations have been placed on her from the very beginning.
And as an added advantage for her daughter, if she ever decides to enter into the world of music, Royal Reign is already a pretty good stage name! Though we also wouldn't blame her if instead of going by Royal or Reign, if she preferred something that is perhaps a little less regal like RR.
(Source: Wiki)
5

Soft: Aleph – Natalie Portman and Benjamin Millepied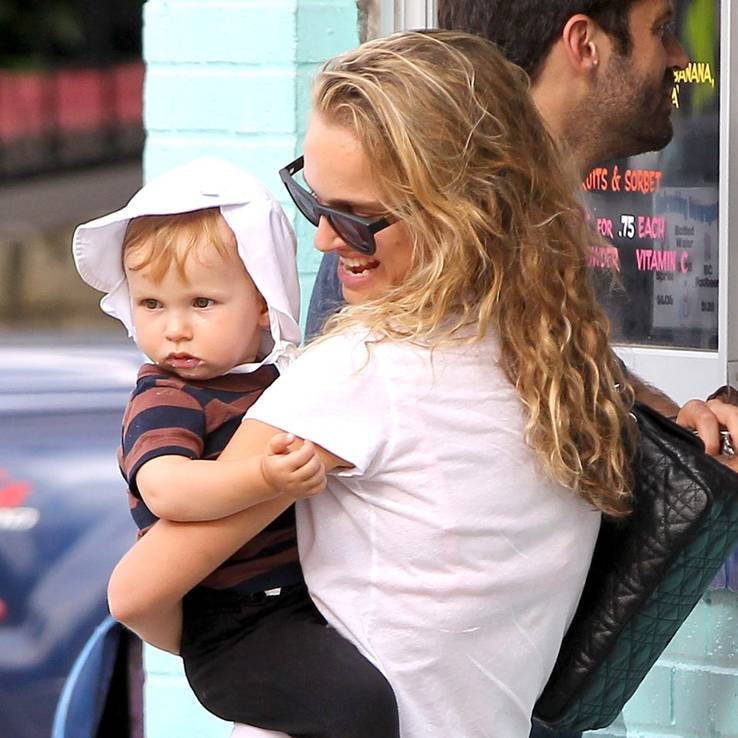 Natalie Portman knew that she wanted to name her son Aleph after gaining some inspiration from Hebrew, "Aleph is the first letter of the Hebrew alphabet, much like alpha is the first letter of the Greek alphabet…It's not really a name in Hebrew usually, but it has a lot of mystical, symbolic meanings of humility, strength."
Portman has mentioned in the past that teaching Judaism to her children – as it was to her in her own family – is something that she felt was important,
"A priority for me is definitely that I'd like to raise my kids Jewish, but the ultimate thing is to have someone who is a good person and who is a partner."
When Portman ended up giving birth to her 2nd child, this time they got to mix it up a little bit and took home a daughter. Still deciding to go with the theme of a name that starts with the letter A, she decided to go with the name Amalia. While we don't know how much of an input that her partner Benjamin Millepied had in the naming of either of the children that he fathered, we're sure he wouldn't have agreed to them unless he loved them too.
(Source: Bustle)
4

Tough: Kal-El – Alice Kim and Nicolas Cage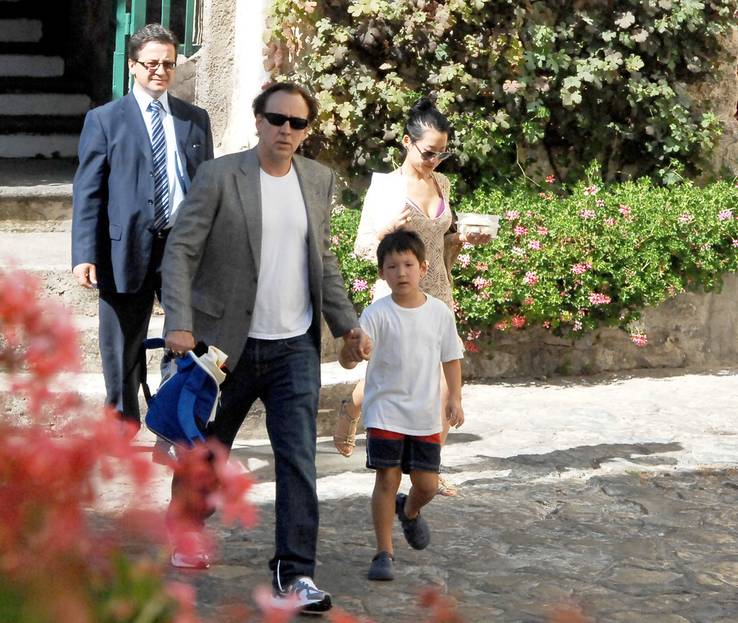 When you consider just how popular superhero movies are now, there are definitely going to be a lot of people who are going to end up taking inspiration from the world of superheroes. But for Nicolas Cage, he's definitely been a huge fan of Superman for a very long time. In fact, back in the 1990s, it was going to be Nicolas Cage that stepped into the role of the Man of Steel. To help make the image even weirder for you to picture, Tim Burton was going to be the person who was directing the film.
And while Cage never ended up suiting up for the big screen, at least not yet, that doesn't mean he stopped loving the character. As evident by the fact that he named his son, Kal-El. Which means that there was probably also a tremendous amount of pressure put on him to love Superman! But at least if people ever struggled with what kind of gifts they wanted to get him, that going with things that are superhero related is probably going to be a pretty safe bet.
Though as this list will show, Nicolas Cage isn't the only celebrity to draw some inspiration from the world of comic books for choosing his baby name.
(Source: Wiki, ConsequenceOfSound)
3

Soft: Sunday Rose Urban – Nicole Kidman and Keith Urban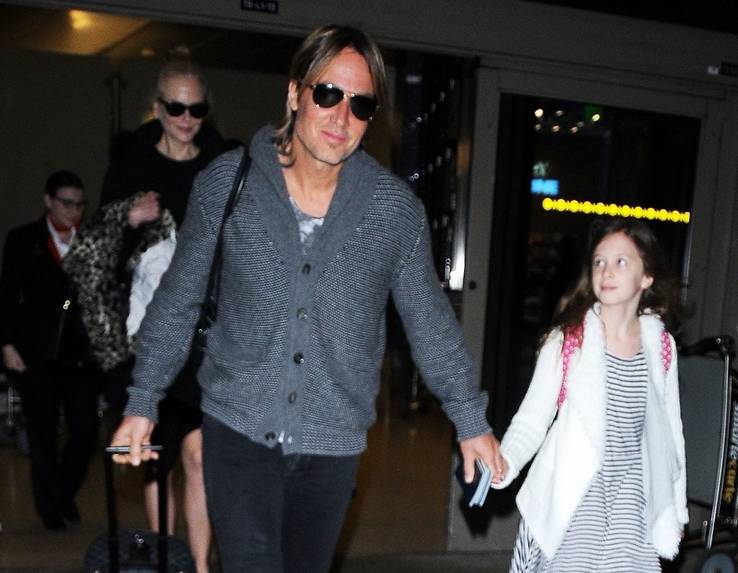 Nicole Kidman never had a child biologically with her former husband, Tom Cruise, but the two did decide to adopt two children; Isabella and Connor. That definitely wasn't enough to save their marriage that started in 1990. It was announced in 2001 that they were going to be going their separate ways.
Kidman didn't stay out of the love game for long – though to be fair, neither did Tom – and she was back in another serious relationship with Keith Urban that also involved a nice white dress in the end.
The two have gone on two have two biological children together, one of whom they gave the lovely name of Sunday to,
"When you don't have someone in your life, Sunday's the loneliest day. It went from being the most dreaded day to being the most joyous day because we just had a family."
Said Keith when he was asked to elaborate further as to why they decided to go with that name. They elected to name their 2nd child Faith, which Kidman explained,
"We needed to have that through the whole pregnancy. That's what it required was a lot of faith. Her name is Faith Margaret … People call her just Faith, but she's actually Faith Margaret, that Southern double name. Margaret is my grandmother's name. She had her last baby at 49, so she's my inspiration."
(Source: People, TheBoot, Wiki)
2

Tough: Jermajesty -Alejandra Oaziaza and Jermaine Jackson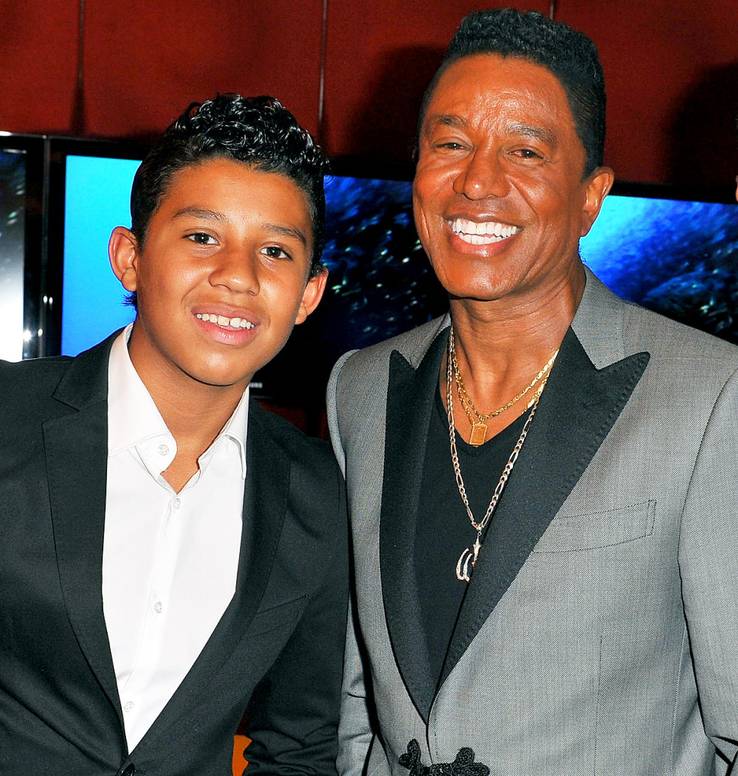 Jermaine Jackson's career was never going to be able to live up to that of his brother, Michael. Something that we hope he was able to accept at a young age. If not, he probably had a very hard time with his own career. And to be fair to Jermaine, he was still in the Jackson 5 and put together a career that has kept him in the public eye.
Jermaine may also not brag about this next part, but he is also a father of 7 different children from 3 different women. But that also means we have a lot to consider when it comes to this next entry. When looking at the contenders of potential names, we start out with Jermaine Jr., Autumn, Jaimy, Jeremy, and Jourdynn. So far, nothing too offensive, even if Jourdynn is a little unusual.
Jermaine decided to go super "tough" with the last two children though, who he had with Alejandra Oaziaza. Both sons, they started with Jaafar – who was born in 1996 (Aladdin was '92). But they went even more outside of the box and came up with perhaps the toughest name on this entire list when in 2000, they named their son Jermajesty.
(Source: Wiki, Wiki for Aladdin)
1

Soft: Louis Arthur Charles – Kate Middleton and Prince William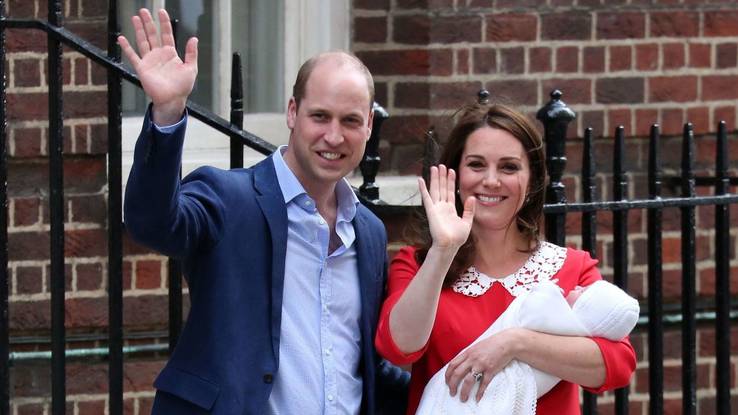 There may not be a relationship out there that had more pressure when it came to what they were going to name their 3rd child than what Kate Middleton and Prince William had. People all around the world were literally betting on what it was they were going to name their child! But they seem to have found a winner, at least as far as the general public seems to be concerned when they went with Louis Arthur Charles.
A British Historian Philippe Delorme talked further about why the couple went with the name that honored a member of royalty who was important to both Prince Philip and Prince Charles,
"Louis is not a British royal name as there have been no King Louis in England, but it was the name of Lord Mountbatten, the maternal uncle of Prince Philip the Duke of Edinburgh who played the role of a substitute father for the royal…He was also an important person to Prince Charles, who supported him during his youth. It's a wonderful homage, naming him Prince Louis."
While we don't know how much of this Kate and William considered before naming Louis, it is a nice additional reasoning as to why it may have been picked.
(Source: Express)
Source: Read Full Article