While people would love to believe that Hollywood couples are immune to some of the other problems that can occur in marriages, the sad truth seems to be that it's more of a rarity for a Hollywood couple to stay together for the long haul. Yet, that isn't a bad thing when it comes to the tabloids and news headlines since there is just as much attention put towards celebrity divorces and breakups as new celebrity romances. Just as the public has a tendency to obsess with celebrity weddings and the body language of different romantic couples, the public also has a thirst for knowledge regarding celebrity breakups. From wanting to learn all the gory details regarding their split to finding out all the negotiations involved in the divorce proceedings, it seems like there is always something to talk about in the entertainment industry.
While some people can get wrapped up in the drama surrounding a celebrity breakup, it can be easy to forget that these real-life individuals don't always bounce back after a tumultuous split. Just as with anyone else in the world, a breakup can take a huge toll on a person's spirit and everyone seems to react to it differently. While some celebs jump right back on the horse, others have a different reaction to heartbreak. Check out our list of the 12 celebs who became hermits after a breakup and 12 who stepped up their game.
24

Halle Berry is done with love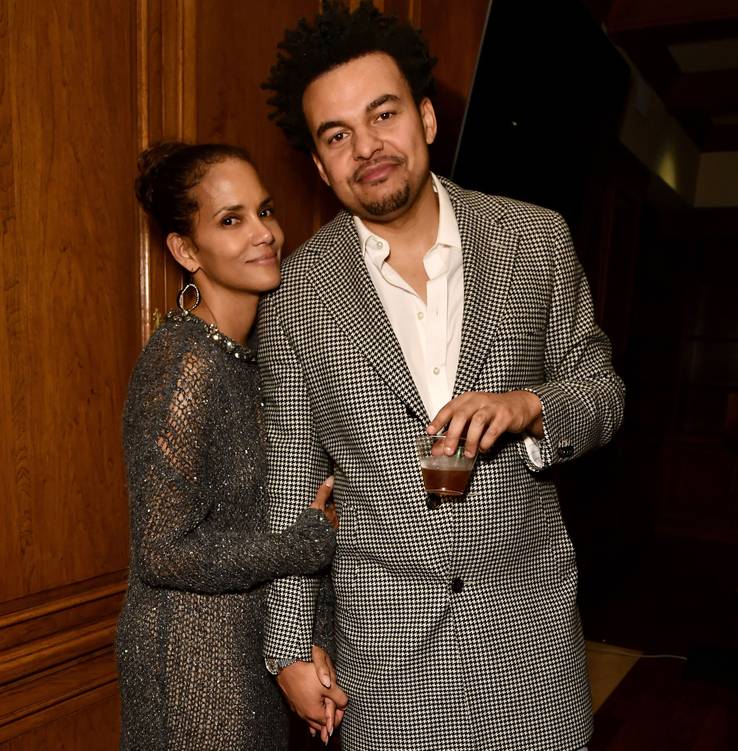 With Halle Berry being considered one of Hollywood's most beautiful and successful actresses, it's no surprise that she's had throngs of men throwing themselves at her feet over the years. Yet, she hasn't always been lucky in the romance department. From her failed marriage to David Justice that ended in 1997 to the infamous infidelity of her second husband, Eric Benet, the world was hoping that it would be Olivier Martinez that would finally give Berry her "happily ever after" storyline.
When that marriage came to an end in 2016, everyone wondered whether or not Berry would ever find true love again. While she eventually started to show off her new beau at the age of 51, not everyone was overjoyed at seeing her with a younger man.
Alex Da Kid may be known as a hugely successful British music producer but he didn't exactly look the part of someone that should be on the arm of one of the world's most beautiful women. Yet, that didn't stop her from proudly walking the red carpet with him and introducing him to her family. Just when people were starting to get used to the idea of Berry with her new man, the relationship came to an abrupt end after just five months. Berry took to Instagram and wrote "Done with love."
23

Yolanda Hadid stepped up as a mom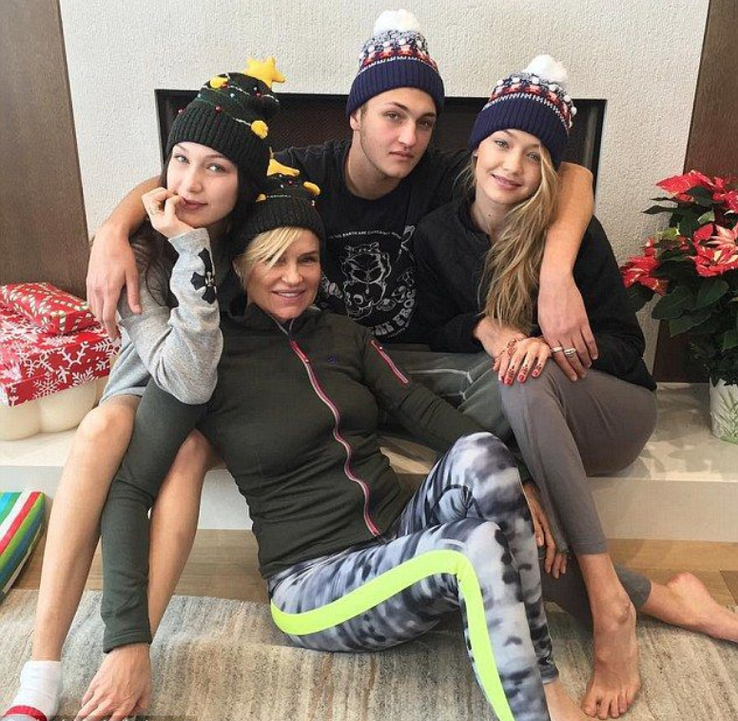 When Yolanda Hadid was first featured as the newest cast member of The Real Housewives of Beverly Hills, she was portrayed as Yolanda Foster, the wife of the famed musician, David Foster. She was often seen trying to cater to his every whim, whether it was cooking for him in the kitchen or dressing up in foxy lingerie to surprise him when he got home. She was always seen being quite loving and affectionate towards him, which was one of the main reasons why it came as a huge surprise when the couple announced their split. Once the two were divorced in 2017, she wound up putting all of her energy toward her two model daughters, Gigi and Bella. She ultimately changed her last name back to Hadid, which was the married name she had when she was married to Mohamed Hadid. While David Foster was photographed with the much-younger Katharine McPhee, Yolanda seemed to go into hiding.
She became an advocate for Lyme Disease and was often photographed with her children. Yet, she seemed to adopt a whole new attitude about the love in her life. She was featured on a number of talk shows, including The Wendy Williams Show, but she refused to divulge any information on a particular man she was dating.
It seems like she has learned her lesson when it comes to putting her love life in front of the public eye.
22

Johnny Depp was embarrassed 
When Johnny Depp married Amber Heard in 2015, there was quite a lot of scrutiny regarding his relationship with a much younger actress that had always been open about her sexual fluidity. Yet, the two wound up walking down the aisle and Depp had continued success on the big screen through a variety of well-known roles. It seemed like he had found someone that truly made him happy but it didn't take long for the media headlines to change. Things really took a turn in May 2016 when Heard claimed that Depp had been terrible toward her. Videos were leaked online, which showed Depp in an apparent fit in the kitchen and it was pretty difficult to watch. It painted Depp in a completely different way. Heard ultimately filed for divorce and even obtained a restraining order against Depp. The divorce proceedings became quite dirty, especially since Heard was constantly questioned and ridiculed for her allegations against the famous actor. The divorce ultimately ended with Heard receiving a payout of $7 million, but she gave the entire lump sum to the American Civil Liberties Union in the effort to battle violence against women and the Children's Hospital of Los Angeles.
Heard has continued to make headlines for her new romantic relationships and work efforts but Depp has pretty much gone into hiding.
He hasn't spoken out about Heard and her allegations beyond flatly denying them and there definitely isn't any romance in the near future.
21

Angelina Jolie is focused on her humanitarian work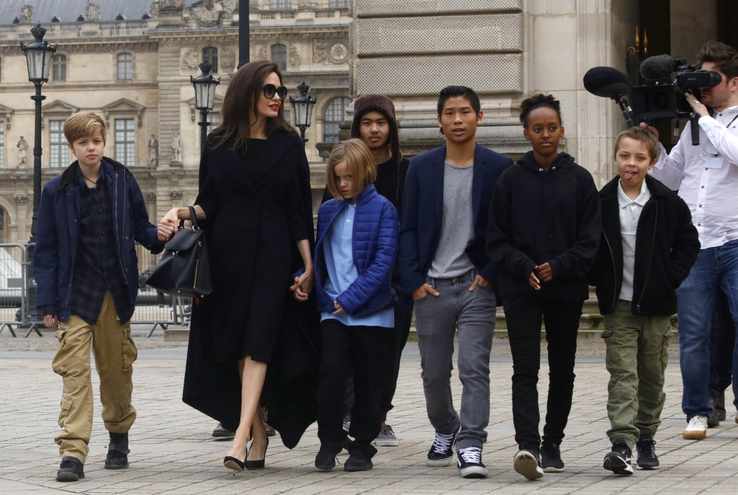 When the tabloids started talking about the incredible chemistry between Angelina Jolie and Brad Pitt on the set of Mr. & Mrs. Smith, it wasn't exactly taken favorably by the public. Pitt was married at the time with the Friends' actress, Jennifer Aniston, and people weren't ready to let go of that Hollywood fairytale. Once Aniston and Pitt were divorced, the public still couldn't seem to get onboard with his romance with Jolie. She was painted as a homewrecker, even after the two were married and started a family together. Just when the couple finally started to win over the public with their love story, a shocking report came out about an incident on a private plane. Pitt was painted as a monster in regards to his disciplinary tendencies towards their children but Jolie later backtracked when that tactic didn't seem to work in turning the public against him. While there have been reports that Pitt has already moved on with the incredibly beautiful and intelligent MIT professor, Neri Oxman, Jolie has gone into hiding.
She has put all of her focus on her humanitarian efforts and seems to have put her acting days behind her.
While there are some people that are expecting her to emerge on the red carpet as the ultra-glamorous starlet she was once considered to be during her heyday, it seems like those days are over.
20

Jennifer Hudson took a break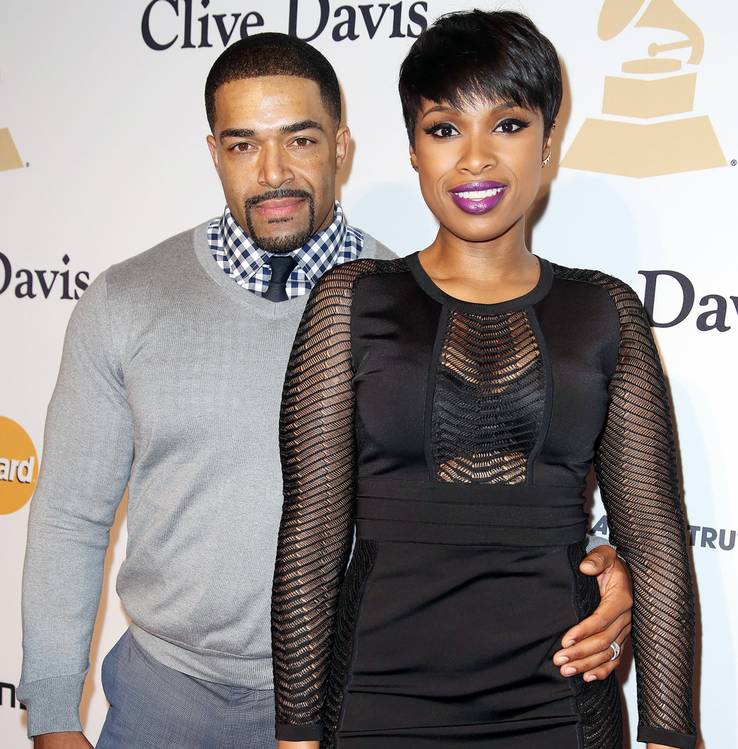 When Jennifer Hudson was voted out of Season 3 of American Idol, finishing in seventh place, no one could have guessed that she would later go on to become the only American Idol contestant in history to win an Academy Award. She was heralded for her role as Effie White in the hit 2006 film, Dreamgirls, and it seemed like she had a blossoming career as an actress. While it appeared like she was making some great decisions in her professional life, the decisions that she made in her personal life seemed a bit questionable. When she started dating David Otunga, people couldn't help but remember him as the dating show contestant from the VH1 reality show, I Love New York 2, where he was given the nickname "Punk." Despite having graduated from Harvard Law School, it seemed like he was constantly seeking out fame.
People thought this when he started dating Hudson and it didn't get any better when he embarked on a career as a professional wrestler. Yet, the couple seemed to be making things work and even had a child together. Yet, they started making headlines again once they announced their split.
In April 2018, the couple had already battled for five months in a legal drama regarding spousal support and child support over their 8-year-old son. With all of the drama regarding the split, Hudson hasn't had any time to date or even appear as a judge on The Voice for another season. Instead, she's still focused on the messiness regarding her failed relationship.
19

Jennifer Aniston kept a low profile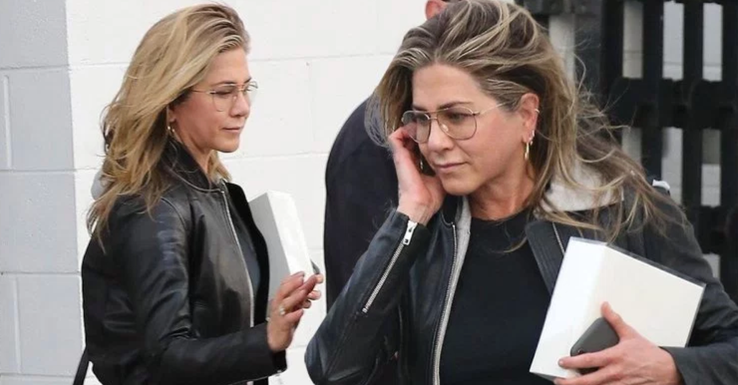 When Jennifer Aniston's marriage to Brad Pitt came to an end in 2005, the world became completely split into either "Team Jennifer Aniston" or "Team Angelina Jolie." While the public was extremely hung up on the heartbreak that consisted of one of Hollywood's favorite couples coming to a tearful end, it eventually switched its focus to finding Aniston a brand new love. She went through a number of high-profile relationships but it wasn't until 2015 that she finally got to walk down the aisle again. Justin Theroux seemed like the perfect fit for her since the two had spent an inordinate amount of time dating, so it appeared like they had truly cultivated an unbreakable bond. Yet, things came to a shocking end when the couple announced that they were splitting after only two years of marriage.
This came as a horrible blow to the public since people desperately hoped that she'd finally get her "happily ever after," complete with the white picket fence and a throng of kids. Despite the fact that there was a myriad of headlines throughout their relationship that didn't exactly paint their romance in the best light, people were still saddened by the breakup.
Aniston basically went into hiding after the breakup announcement and when she was ultimately caught by photographers arriving to a film studio in February 2018, she kept a low profile and wore baggy jeans and oversized sunglasses.
18

Brooke Burke is shining bright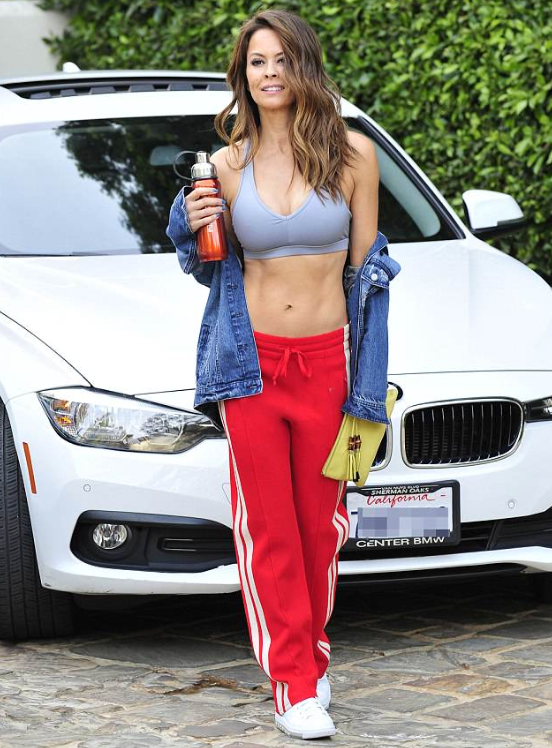 With Brooke Burke and David Charvet being together for over 10 years and married for 7, it seemed like they had found the winning recipe for creating the unstoppable family in Hollywood. The couple made it seem like having kids and holding down a marriage in the entertainment industry was easy work and people loved seeing Burke act as the front-woman for their family. She appeared as a host on Dancing With the Stars and she even appeared on The Celebrity Apprentice. Yet, their marriage made headlines during her appearance on this competition reality show since she brought her husband along for a photoshoot for an ad campaign she had concocted. Charvet refused to get on the back of the bike and caused a bit of a scene on the show.
People really started to think that his insecurities about having to let his wife shine in the limelight wasn't exactly a good look and there were questions on whether or not he truly was a loving and supportive husband. The public wound up getting their answer when Burke filed for divorce in April 2018.
While Burke has already talked about the divorce through various interviews and talk show appearances, Charvet has kept under the radar and has pretty much disappeared from the limelight.
Featured Today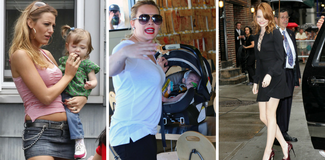 10 Has-Been Actresses With The Biggest Egos (And 10 Humble Sweethearts)

20 Things Fans Of The Royal Family Ignore About Prince Harry

15 Things People Should Know About Kylie Jenner's Bodyguard Tim Chung

17

Ruth Negga is taking time to herself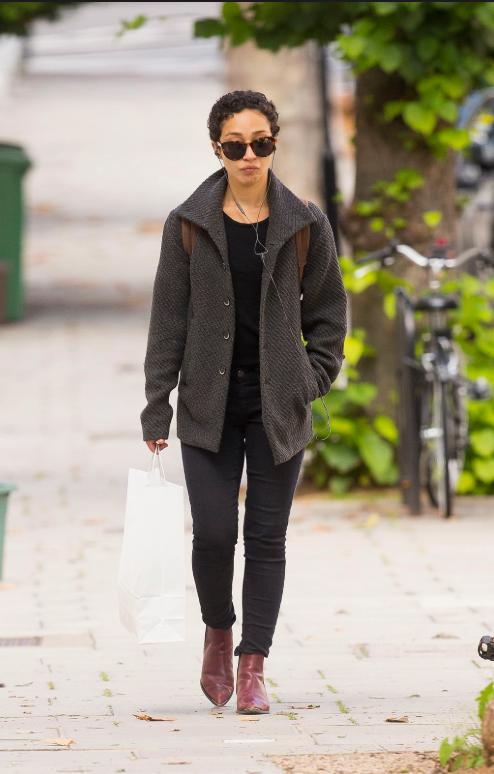 When Ruth Negga and Dominic Cooper first appeared on the very first season of the AMC hit series, Preacher, there weren't many that knew of their real-life romance. Yet, the two had been in a relationship for many years and it was just a bonus that they were able to work together on a show where their characters were also deeply in love. While Cooper's Preacher character seems to dominate his public persona, Negga has been able to branch out and star in numerous other projects. She garnered a huge amount of attention for her role in Loving and was even nominated for the Academy Award for Best Actress in 2017. Yet, the couple announced their split after 8 years together in April 2018.
While Negga could have used this breakup to catapult her into a far more high-profile Hollywood relationship, she's remained pretty low key. In fact, she actually skipped the 2018 award season so that she could delve into her work.
Over the 2017 summer, it seemed like Negga was going to try and take a break from being in the limelight. She reportedly turned down a number of roles and she gave an interview with Town & Country where she stated, "I think I should probably take a break. Maybe visit my house in London. Turn my refrigerator back on."
16

Usher is hiding out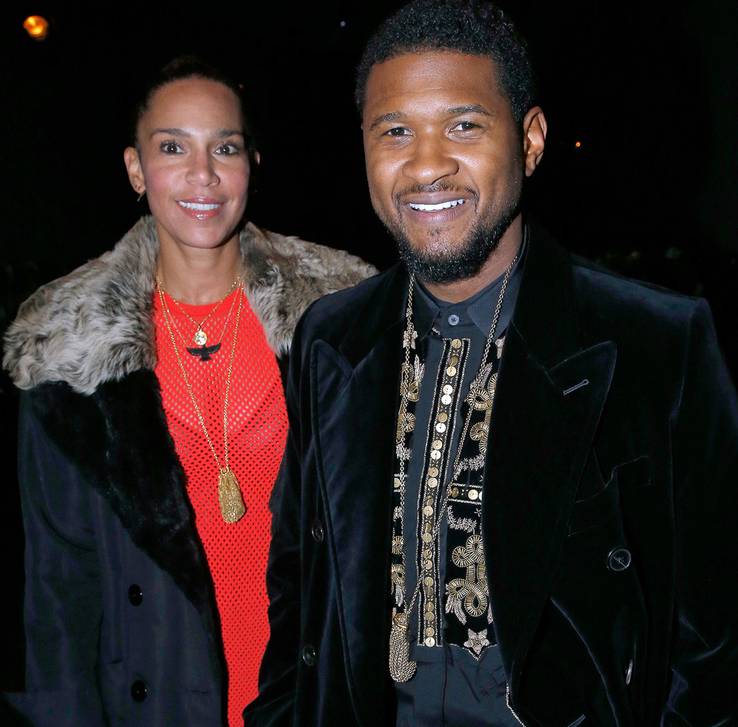 There was a time when Usher was seen as one of the favorite stars in the hip hop genre and people heralded him for his incredible singing and dancing ability. Yet, things started to change once a number of headlines surrounding his personal life began making their way into the public eye. His divorce from Tameka Foster garnered a huge amount of attention and there were infidelity allegations that arose over the years. He had a high-profile relationship with the TLC performer, Rozonda "Chilli" Thomas and then there was that romance with his older manager, Grace Miguel. The couple ultimately made it down the aisle in 2015 but that didn't mean that his story was completely done. Their relationship was plagued with difficulties, which stemmed from further allegations of his infidelities. The couple released a joint statement with People magazine and stated,
"After much thought and consideration, we have mutually decided to separate as a couple. We remain deeply connected, loving friends who will continue supporting each other through the next phases of our lives."
While it seemed like the split was amicable, people couldn't help but reference the multitude of lawsuits that Usher went through regarding him allegedly spreading the herpes virus to various individuals. Not surprisingly, Usher has remained quite hidden since having to fight these court dramas regarding this STD.
15

Jim Carrey lives a quiet life
When Jim Carrey was dating the former Playboy model Jenny McCarthy, the public seemed to root for their love. She was seen as a comedic television personality that wasn't afraid to go a bit over the top and Carrey was seen as the hilarious comic that had a huge amount of success on the big screen. They seemed like a match made in heaven, which is why the public was so distraught when they announced their split. Yet, McCarthy ultimately moved on to the New Kids on the Block star, Donnie Wahlberg, and the public was quick to jump on that new love train. In the meantime, Carrey started a new romantic relationship with Cathriona White. While the two were photographed in abundance during 2015, she was actually still legally married. She ultimately died of an overdose in 2015 and Carrey became embroiled in a bitter lawsuit by White's husband and mother. During the law suit, it was alleged that she had taken Carrey's pill that ultimately killed her and a number of other details were revealed regarding their relationship. White had actually tried to extort Carrey by threatening to go to the press for allegedly giving her the herpes virus unless he paid her millions. After all of that drama played out in the courts, it's not a surprise that Carrey has started to live a much quieter life in regards to his romances.
14

Mary-Louise Parker made money off of her heartaches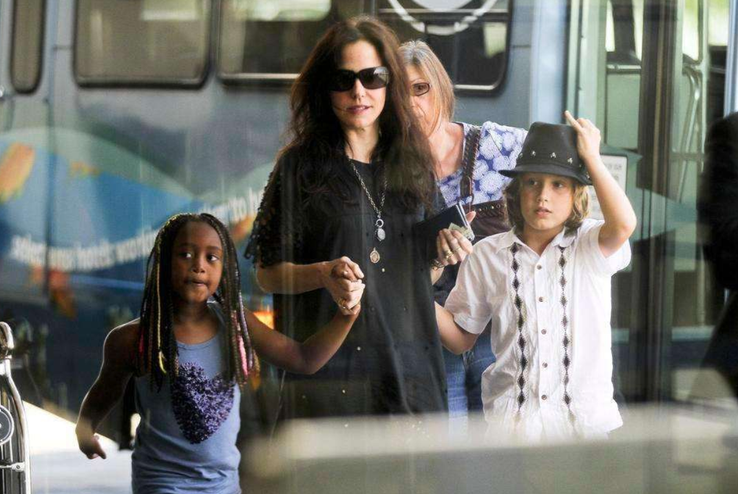 There once was a time when Mary-Louise Parker was seen as one of Hollywood's elite and was heralded for her incredible acting talent. Yet, that didn't mean that she was completely immune to troubles in the romance department. After a seemingly trouble-free relationship with Billy Crudup that lasted eight years, her personal life imploded when he decided to walk out on her while she was seven months pregnant with their son. He ultimately left so that he could openly be with the actress, Claire Danes, whom Parker was actually quite friendly with during their union. It was seen as a huge betrayal and it seemed to leave her devastated. While she ultimately started to date again, it seemed like the breakup with Crudup was never too far from her mind.
She wound up making her literary debut in 2015 when she wrote a series of letters to the men that had come in and out of her life, which was turned into a book. "Dear Mr. You" became a huge success and many people thought it was written in a beguiling voice that really showcased her talent as an actress and a writer.
Yet, it seemed to make the biggest headlines because of the references to Crudup. With her seemingly not being over the tragedies of her past relationships, it isn't surprising that she's remained relatively quiet ever since.
13

Channing Tatum still mentions his ex on social media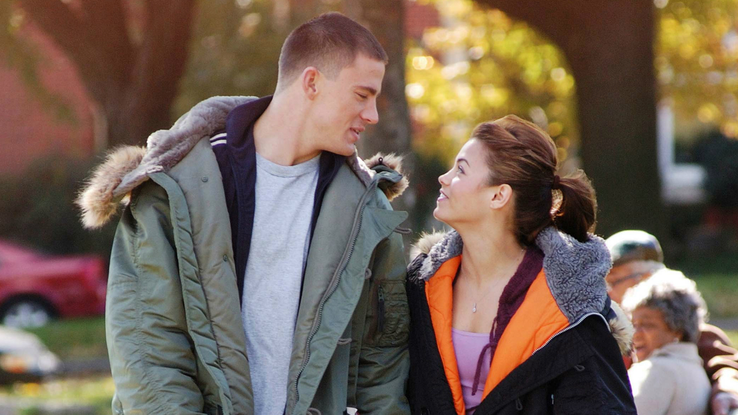 When Channing Tatum first appeared on the Hollywood scene, he was coined as the newest leading man on the big screen. He quickly garnered a huge female following and it only became even more intense when he released the first Magic Mike film. People loved seeing the Cinderella story of his rise to fame and his talent as a dancer and performer was undeniable. While he was a great candidate to be the world's new "it" man as a heartthrob, he was actually in a committed relationship with the beautiful and intelligent, Jenna Dewan. The couple was often spotted together on the red carpet at various award shows and they always appeared like they were extremely happy. The couple first met on the set of the 2006 film, Step Up, and people loved seeing their relationship highlights whenever they were seen in public appearances or television shows. Their most memorable moment was when they appeared on Lip Sync Battle but it ultimately became evident that not everything was perfect behind the scenes.
The couple announced their split in April 2018 after almost nine years of marriage and it came as a huge shock to the public.
Since then, Tatum has remained quite low key and people are truly hoping that their split will remain amicable and he will continue to be respectful to the woman that he once dedicated his life to for nearly 9 years.
12

Jennifer Lopez doesn't waste time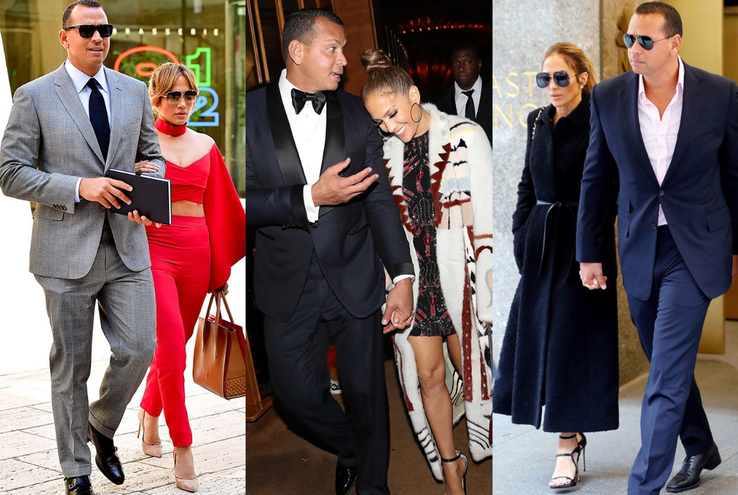 Jennifer Lopez is a singer, dancer, and actress that has always admitted that she's a sucker for love. She married for just one year in 1997 to Ojani Noa, she married the dancer, Cris Judd, in 2001, and married Marc Anthony in 2004. Her relationship with Marc Anthony seemed like the one that was really going to stand the test of time. The two had known each other for quite some time, they were both known for being proud of their Puerto Rican background and they had collaborated on previous projects. When the couple were married in 2004 and started a family together, it seemed like she had finally found her prince charming. Yet, that wasn't the case and the two ultimately finalized their divorce in 2014.
There were some that wondered whether or not Jennifer Lopez would finally just give up on finding love in her life. However, it didn't take her long to spark up new headlines regarding her romantic life.
She was photographed with a number of high-profile men, including the rapper, Drake. While the fleeting romances definitely served their purpose in creating headlines, it seemed like J. Lo had finally found a new love interest when she began dating Alex Rodriguez. The couple has become Hollywood's new "it" couple and she's again making headlines for people hoping to hear wedding bells in the near future.
11

Blac Chyna took full advantage of the spotlight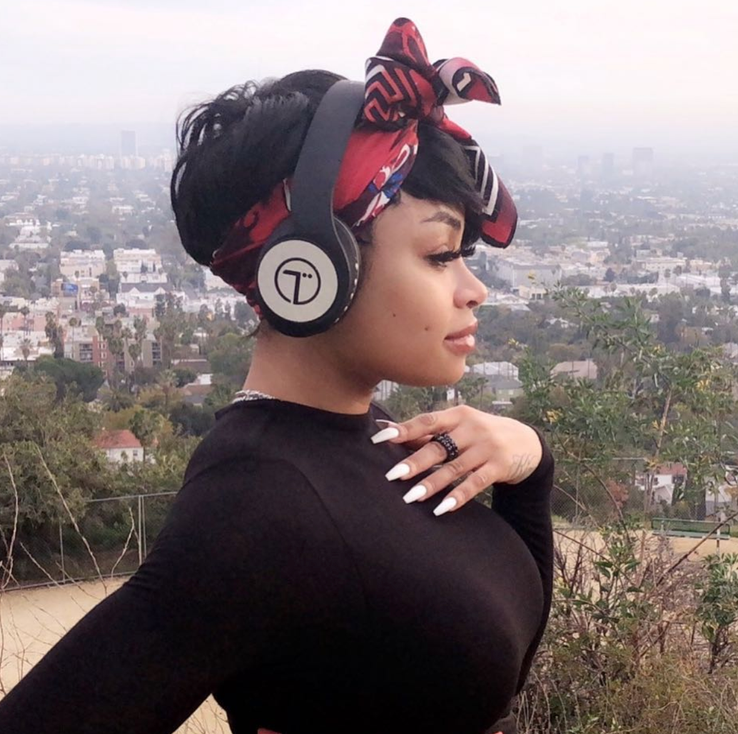 When Blac Chyna first started getting noticed by the public, she was seen as a friend of the Kardashian sisters. She had a child with the rapper, Tyga, and she was seen in various social media posts while she hung out with the Kardashian sisters. Yet, no one could have guessed how people would react once she started a romantic relationship with Rob Kardashian. There were some that speculated that Blac Chyna was only starting a romantic relationship with him so that she could get back at her ex, Tyga, for starting a relationship with Kylie Jenner. Yet, the couple ultimately tried to coin their relationship as true love. This even earned them a spot on a reality show spin-off series and people were intrigued to see Rob become a father for the first time. Yet, it didn't take long for headlines to come through about the disdain for Blac Chyna by the Kardashian clan.
Blac Chyna was painted out to be an opportunist that was trying to cash in on the Kardashian name.
This seemed evident by the many social media posts from her and her mother and the fact that she tried to trademark her new Kardashian name for after she married Rob. Yet, the couple never wound up walking down the aisle and the reality show came to an end. Instead of fading into the background, Blac Chyna completely picked it up. From her leaked tape to her infamous brawl at the amusement park, it doesn't look like Blac Chyna is going anywhere anytime soon.
10

Selena Gomez went straight to Justin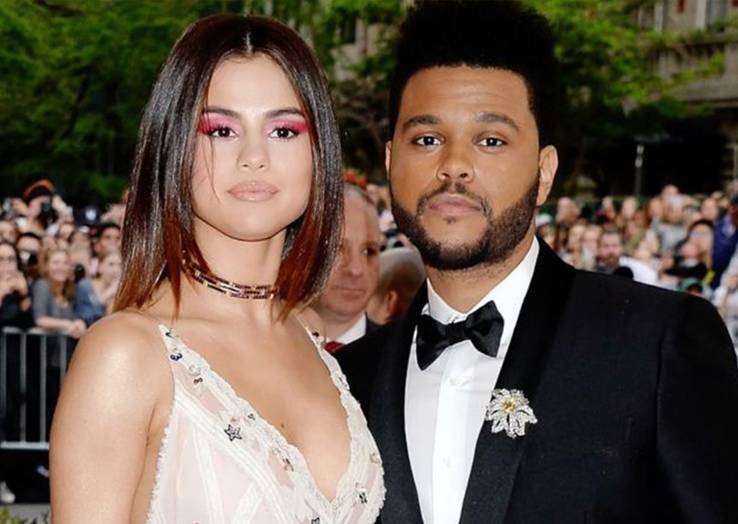 When Selena Gomez started dating the hip-hop artist, The Weeknd, there was immediate backlash over her dating a man that had once dated one of her good friends. Bella Hadid and The Weeknd had a relationship that went on strongly for quite some time and she was even featured in one of his music videos. With Bella Hadid and Selena Gomez being in the same girl squad of Taylor Swift, people started giving Gomez the side eye for snagging a man that had only just recently broken up with Hadid. With the couple being photographed constantly and the media getting into a frenzy over their new romance, some people wondered whether or not it really was a true relationship. It wasn't out of the realm of possibility that these two artists were using their relationship to garner more attention and get some free publicity over their new music releases.
Yet, just as the world was starting to get onboard with their romance, the two reportedly cut ties with one another. Gomez didn't just sit back and take a break from being in the limelight.
Instead, she was almost immediately photographed riding bikes with her ex-flame, Justin Bieber, and she continued to make her red carpet appearances in style.
9

Heidi Klum found another man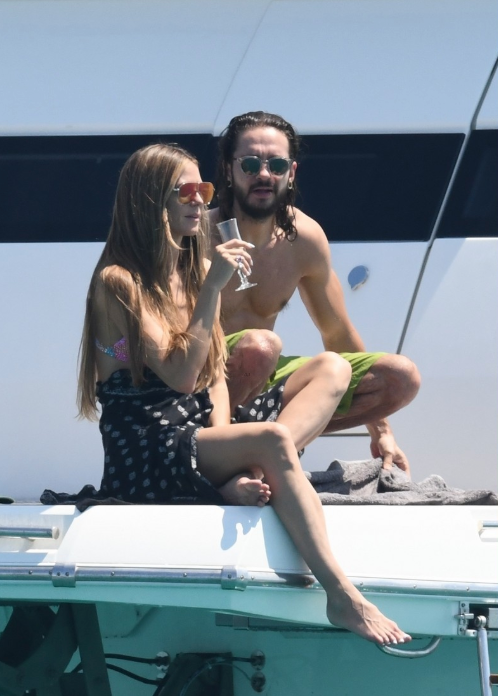 There aren't many models that can boast having such a stellar and successful career as Heidi Klum. While she's known for being a runway model that has had success in everything from brand endorsements to catalog pictorials, she's also garnered a huge name for herself as a television personality. This German model has solidified herself as a favorite in Hollywood and the public has fallen in love with her quirky personality. When she married the singer, Seal, it seemed like she had found the true love of her life but that definitely wasn't the case once the allegations of his overbearing nature came to light during their divorce proceedings. After their split, Klum was spotted with the much younger art dealer, Vito Schnabel. Despite the fact that he seemed to have a thing for older celebs (since he once dated Demi Moore), it seemed like these two had something special since they started dating in 2014. Yet, the couple ultimately called it quits in 2017.
Rather than giving up on love and seeking out a man her own age to settle down with, Klum quickly moved on to the much-younger musician Tom Kaulitz.
The two were spotted on the red carpet debut in Cannes and it doesn't look like she's giving up on love in the spotlight of Hollywood.
8

Jesse Williams has been making headlines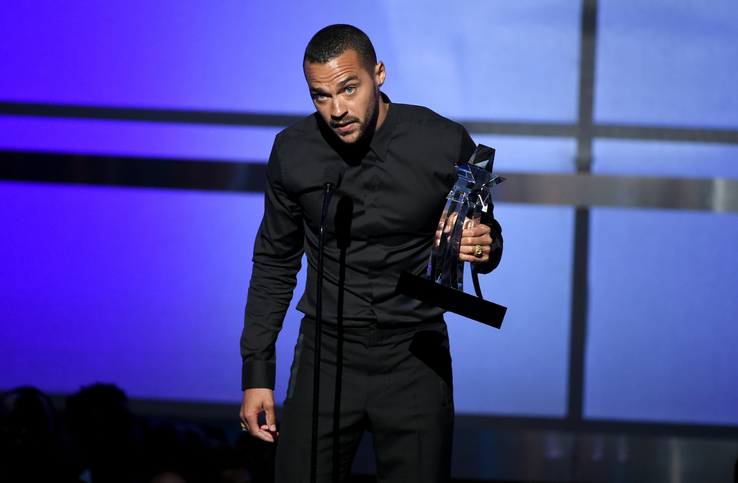 When Jesse Williams accepted the Humanitarian Award onstage during the 2016 BET Awards, he made headlines for the speech he gave at the podium in regards to addressing his wife and the other Black women of the world. During the speech, he stated,
"Now, this is also in particular for the black women in particular who have spent their lifetimes dedicated to nurturing everyone before themselves. We can and will do better for you."
He proudly pointed to his parents and his African American wife, Aryn Drake-Lee. Yet, this speech later came back to haunt him when he announced his split from his wife after nearly five years of marriage. The documents from the divorce filing showed that Williams had made a request for joint legal and physical custody of their two children and was denying Drake-Lee to have any spousal support. It was during this time that there were reports that Williams had started a romantic relationship with the ultra-beautiful Minka Kelly. People felt like he was being a hypocrite in the strong words he spoke about color and were quick to paint Minka Kelly as the homewrecker. Neither Williams or Kelly backed off amidst all of the scrutiny.
7

Karrueche Tran took advantage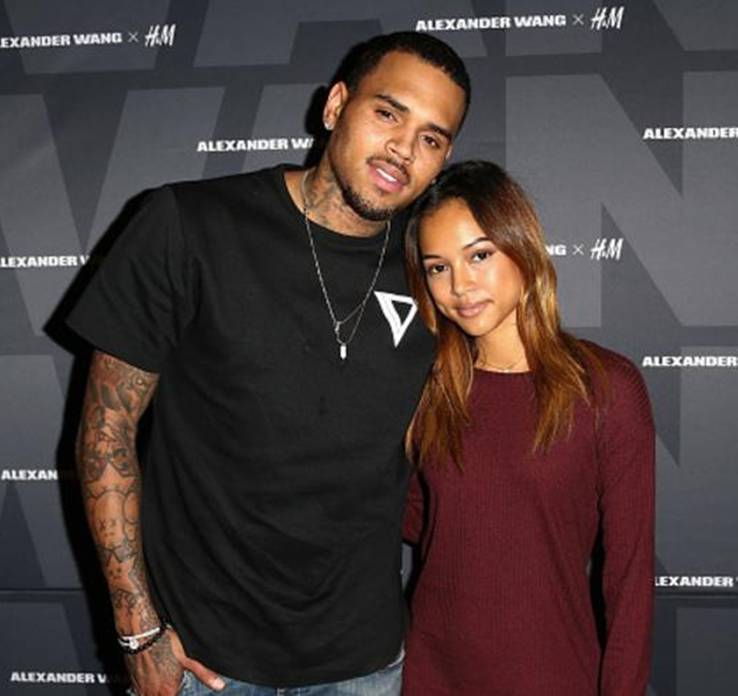 When Karrueche Tran first started being known to the world, she was just the beautiful young girl that was Chris Brown's newest girlfriend. She was coined as a model and somewhat of an opportunist in the eye of the public but she eventually began garnering a bit of sympathy. With allegations of abuse, people started to root for Tran so that she would be able to leave the relationship with Brown and branch out on her own. She had garnered quite a lot of celebrity friendships while rolling in the circle of the rich and famous. She was consistently photographed with the singer, Christina Milian, since the two had reportedly become great friends. She was also featured in a cooking video with Kylie Jenner and appeared extremely likeable in the public eye. After her breakup with Chris Brown and the numerous videos that were released regarding his harassment, people wondered whether or not she would go into hiding and back out of the limelight.
Yet, that's definitely not what she chose to do since she ultimately landed an acting spot on Claws.
She was actually received quite well by TV critics and people started to see her as a young talent, rather than just the ex-girlfriend of Chris Brown.
6

Lady Gaga is a hopeless romantic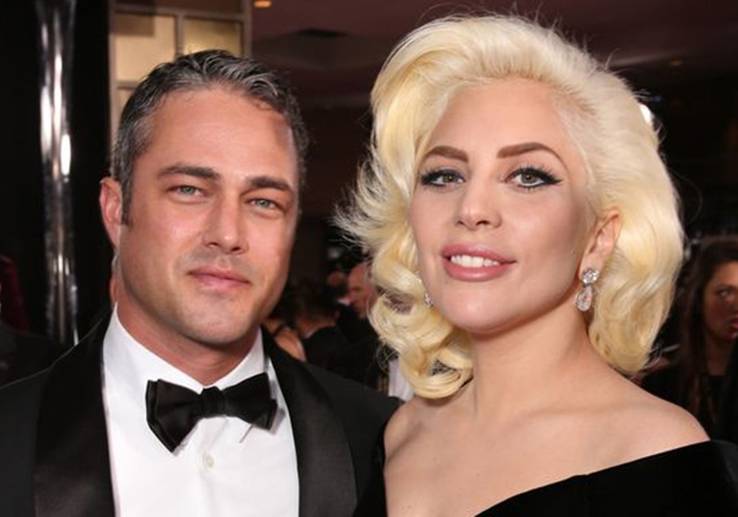 When Lady Gaga first emerged as an over-the-top star in the music industry, people didn't quite know what to think. There had been other pop artists in the past that were known for their outlandish ensembles and provocative stage shows but there was something new and unique about Lady Gaga. From arriving on the red carpet in a giant egg to the infamous meat dress, it seemed like she had ways of expressing herself beyond just the songs she performed. People started to get accustomed to her over-the-top antics when she suddenly started to change her public persona. The biggest change seemed to come when she started dating the Chicago Fire star, Taylor Kinney. She took to social media and showed off her 6-carat heart-shaped diamond engagement ring that was given to her by Kinney but she ultimately returned the ring to him after their split. She opened up more about their split in the documentary, Gaga: Five Foot Two, and also took to social media about their failed relationship. When she took to Instagram, she made it seem like the couple was just going through hard times and left the door open for restarting their relationship. In one post, she wrote,
"Please root us on. We're just like everybody else and we really love each other."
Yet, it didn't take her long to move on and she eventually began gushing over her new love interest, CAA agent, Christian Carino.
5

Kylie Jenner has her life together
When Kylie Jenner was first rumored to be dating the rapper, Tyga, there was a huge amount of scrutiny surrounding it. She was underage at the time and there was a bit of confusion over the twisted love triangle with her and Tyga and the mother of his child, Blac Chyna. Yet, the couple consistently tried to make it seem like there was nothing wrong with their love and she even helped to host an over-the-top birthday party for his son, King Cairo. To prove that there was no bad blood between her and Blac Chyna, she posted a photo of them together with the caption,
"When we've been best friends the whole time."
Yet, the relationship between her and Tyga ultimately came to an end and people wondered what Kylie Jenner's romantic life would become after their split. It didn't take long for her to be linked romantically with yet another rapper and the rumors of her pregnancy began to fly. There was a bit of time when she seemed to go into hiding while dating the rapper, Travis Scott, but it was later revealed that she was trying to keep her pregnancy out of the limelight. She wound up releasing a mini-documentary showcasing her pregnancy journey and sharing it with her followers. Nowadays, Kylie Jenner is back to promoting her makeup line, posting pictures of her incredible post-baby body and showcasing her love with Scott.
4

Alex Rodriguez found love again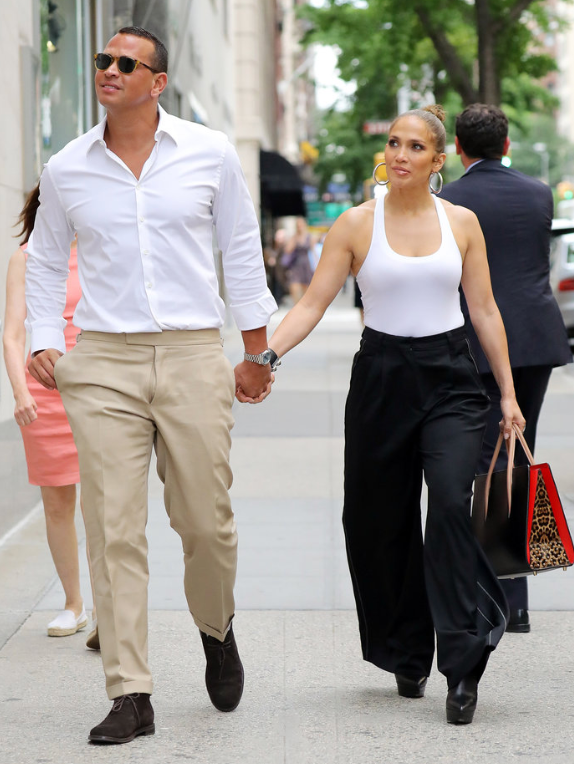 Alex Rodriguez is a former American professional baseball player that has had a hugely successful career. He made a name for himself as a shortstop and third baseman, which helped him to land a new role as a television personality in sports. After his divorce from Cynthia Scurtis in 2008, he had another high-profile relationship with Anne Wojcicki. While other sports stars have had romantic relationships with ultra-beautiful models and young women in fashion, it seemed like Rodriguez was looking for far more than just another pretty face. When he started dating Wojcicki, people couldn't help but remark on her lack-luster appearance in comparison to some of the girlfriends of his former baseball team members. Yet, Wojcicki was a millionaire in her own right, incredibly intelligent and was seen as a catch for so many other reasons. When the two broke up, it didn't take long for him to move on and it seemed like he was upgrading in so many ways.
When he started a romantic relationship with Jennifer Lopez, people couldn't help but remark on how perfect they seemed as a couple and there is an incredible amount of speculation on whether or not these two will get married.
In the meantime, they're having a lot of fun throwing their love into the face of the public.
3

Orlando Bloom became quite the bachelor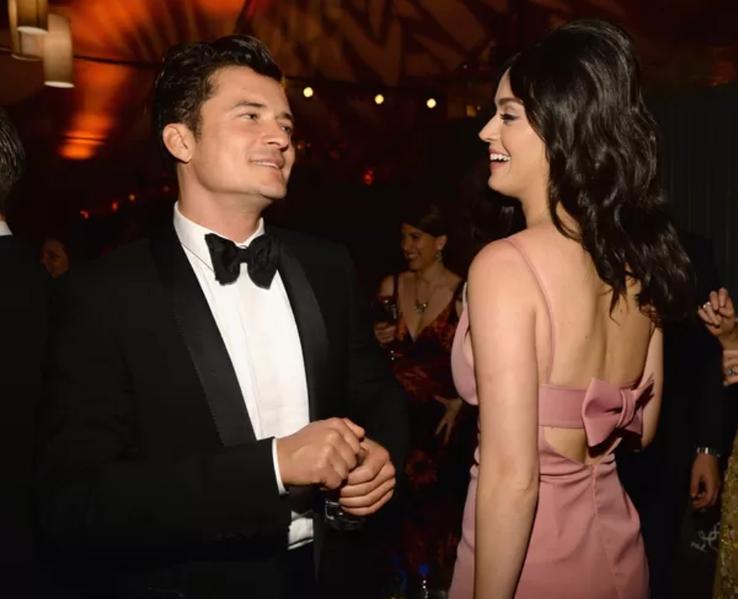 When Orlando Bloom married the Victoria's Secret model, Miranda Kerr, in 2010, it seemed like the pair was perfectly matched. He had achieved a huge amount of success on the big screen and she was seen as one of the world's most beautiful women. The two seemed to live a low-key lifestyle and started a family together quietly. It appeared that everything was going quite well until they announced their split. The couple divorced in 2013 and there were many people that wondered whether or not Bloom would ever find love again (or at least find a woman that compared at all to the incredibly foxy Miranda Kerr). Yet, it didn't take him long to move on and he was immediately photographed with a number of different high-profile celebrities. From the photos of Bloom with the much-younger Selena Gomez to the infamous hotel employee that had a one-night stand with the actor, it seemed like he wasn't wasting any time in moving on.
Yet, it was his romance with Katy Perry that seemed to completely dominate the headlines and the two didn't skimp on their public appearances together.
Yet, the real showstopper was when he was photographed completely nude while paddle boarding with the "Roar" singer.
2

Fergie stepped out of her house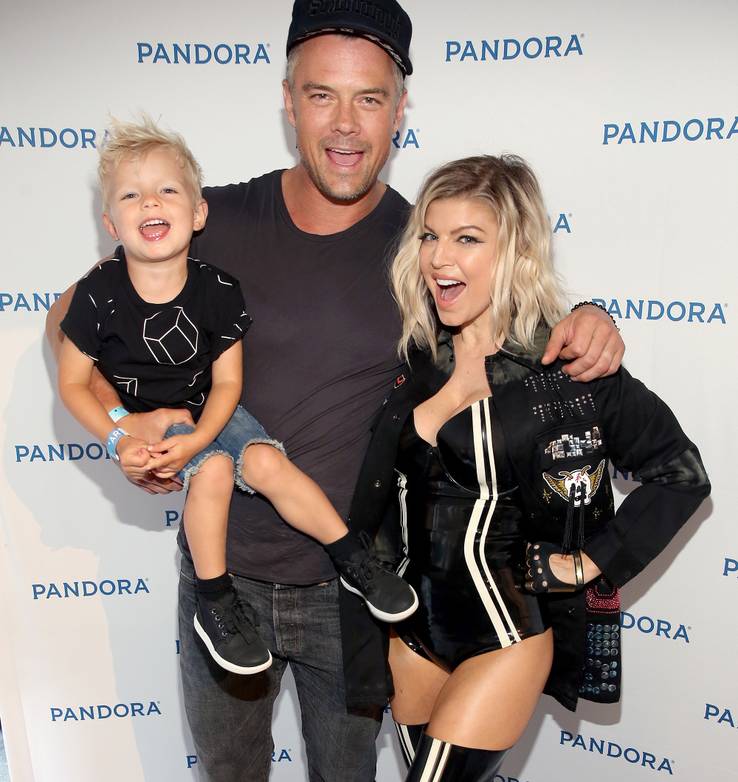 When Fergie married the actor, Josh Duhamel, in 2009, the public was overjoyed at seeing another Hollywood romance play out in the headlines. The couple first met when Fergie made an appearance on Duhamel's then-show, Las Vegas, and he made a number of comments on how he felt an instant attraction towards her. They definitely seemed worlds apart since he was seen as a Hollywood heartthrob as a leading man and she was seen as a major rock star as the front-woman to the Black Eyed Peas. Fergie had been quite open about her rocker lifestyle in the past and how she dabbled in substances over the length of her career. Yet, all of that seemed to be put into the past when she started her romance with Duhamel. The couple ultimately started a family together and they were even featured on The Oprah Winfrey Show and coined as Hollywood's newest amazing family that had somehow found love and romance amidst the glittering lights of the rich and famous.
When it was announced that the two were going to split, neither one of them went into hiding. Instead, Duhamel was reported to have started a romance with Eiza Gonzalez and Fergie was quick to thrust herself back into the limelight.
A great example of this was when she was photographed riding the subway in New York City and made a hugely-publicized appearance at the 2018 Paley Honors at Cipriani Wall Street.
1

Olivia Munn wanted privacy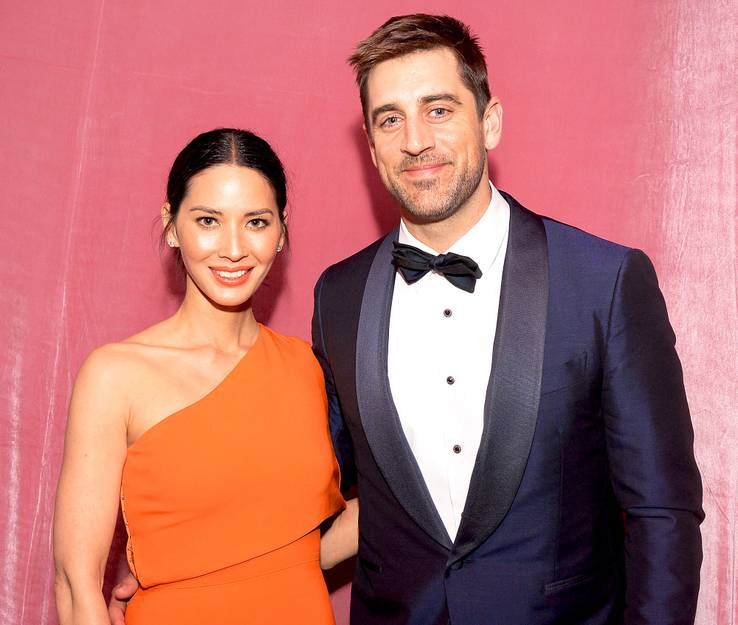 When Olivia Munn started to emerge as an up-and-coming actress and the beautiful starlet on the arm of the famed football player, Aaron Rodgers, there were a series of headlines about their relationship that weren't exactly favorable for Munn. His inappropriate snaps of Munn performing sexual acts were incredibly damaging but she also seemed to put her own career on hold in order to attend press events as the girlfriend of Aaron Rodgers. During a 2017 interview with Collider, Munn stated, "He played football, so during the season, for three years, I'd have to go do press, but I wouldn't work. I just wanted to be there to be supportive."
During that same year, Aaron Rodgers spoke with ESPN for an in-depth interview and touched on the difficulties in his relationship with Munn. He stated,
"When you are living out a relationship in the public eye, it's definitely difficult. It has some extra constraints because you have other opinions about your relationship, how it affects your work and, you know, just some inappropriate connections."
While the breakup was undoubtedly difficult for Munn, she didn't choose to wallow in her sorrows. Instead, she threw herself into work and even gave love another shot. Munn found a great role in the new film, The Predator, and she was spotted in April 2018 with the Spanish actor, Álex González.
Sources: Entertainment Tonight, E! News, Huffington Post, Mirror, Bravo, Allure, Cosmopolitan, Vanity Fair, People, US magazine, Page Six, Chicago Tribune, Hollywood Life, Daily Mail, Town & Country, Telegraph, NY Times,
Source: Read Full Article