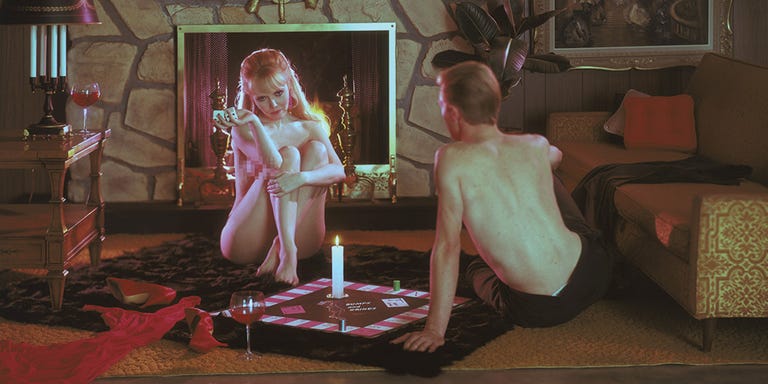 If you're in a long-term relationship, you know how important it is to keep shaking things up in the bedroom. Usually, that means trying a new sex position or doing it in your in-laws' rec room while you're staying over for the weekend — but it could also mean having a quick game or two of strip Trivial Pursuit.
Luckily, there are tons of sex games on the market, from apps to card games to variations on your favorite classics. (Erotic Trivial Pursuit, anyone?) And while they're obviously lots of fun, they also serve another function: to connect you with your partner and make you guys open up about your desires.
We asked sexperts and sex therapists to recommend their favorite sex games and apps for couples. Just make sure not to leave them out where the kids can see them.
Emily Morse, sexologist and host of the Sex With Emily podcast, is a big fan of The F'ing Truth ($20 on The F'ing Truth website), a card game based on the premise that "we all f*ck, so why not talk about it?," says Morse. "It makes sex easier to talk about in a unique way."
.
Here's how it works: players pick cards that prompt them to ask each other questions like, "Have you ever had sex with a person on the same day you met them?" Each time someone answers "yes," you cross off a square on your "f'board"; whoever gets five crossed-off squares first wins.
"It's definitely for people who aren't afraid to share their 'sex secrets' and understand that knowledge is power, especially when it comes to sex," says Morse.
Amazon
"Monogamy ($39.97 on Amazon, buy it here) is the ideal board game for the bored couple in a classic sex rut," says Morse. "This mimics the setup of Monopoly, but it's meant to get things going between couples."
Start with the pink cards to ask your partner questions, or ask them to reminisce about a past sexual encounter. Then move onto the purple cards and the red cards for steamy sexual favors. "The best part is that players can start slow and work their way towards hot sex (just like the real thing)," Morse says.
This one's definitely a bit more old-school and requires a fair amount of time if you play by the rules, but don't worry — there are also short cuts if you're looking for a "quickie."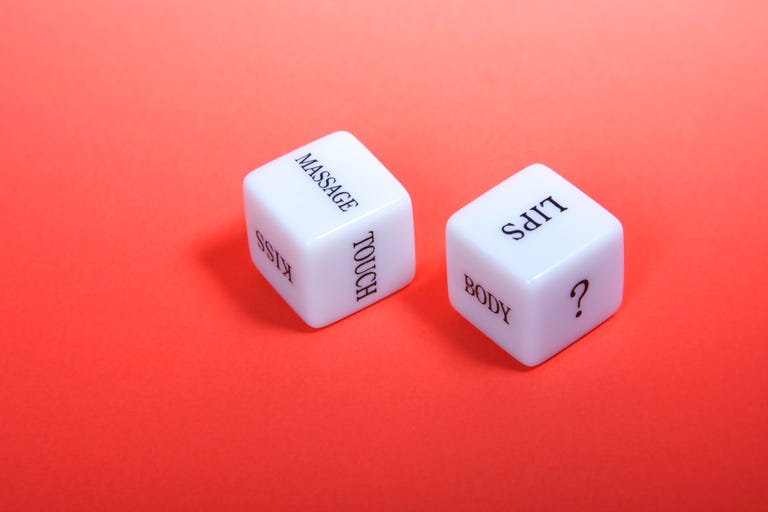 jenjen42/Getty Images
Sex Dice (like this pair on Amazon for $11.98) are great because they're portable and you can use them anywhere. "Sex dice are great for vacation sex or everyday sex, because it makes foreplay as easy as a roll of the dice," says Morse.
Simply roll the dice and see where they land. If they spell out "kiss," "neck," and "in the car" you know exactly what to do.
"If you've been craving more foreplay or if you've run out of ideas about where to start, classic sex dice make it easy and fun to have playful, spontaneous sex with a short term partner or long term lover," Morse says.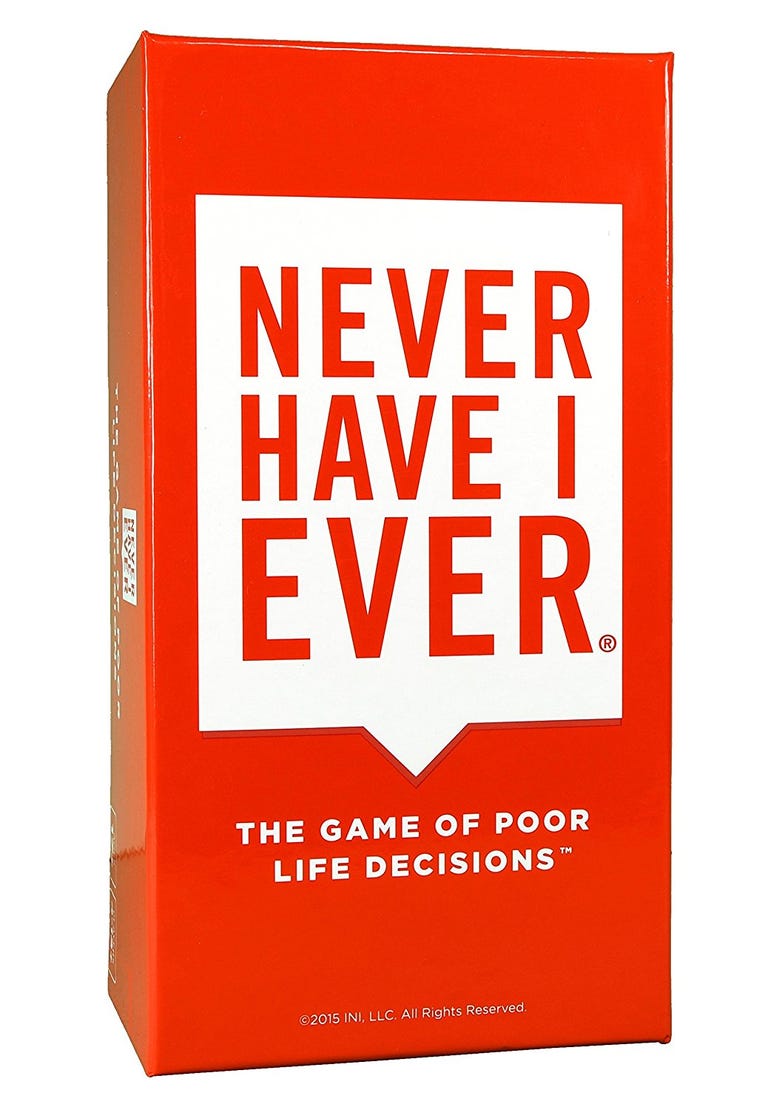 While Never Have I Ever ($24.95 on Amazon.com) is best to play in large groups, it's also a great game to play with your partner and another couple. The rules are simple: one player says something they've never done in bed (e.g. "Never have I ever had sex with someone of the same gender"). Everyone who has done it puts a finger down, and whoever has the most fingers down by the end of the game "wins"…though, honestly, when you're learning new things about your partner and your friends, everyone comes out a winner.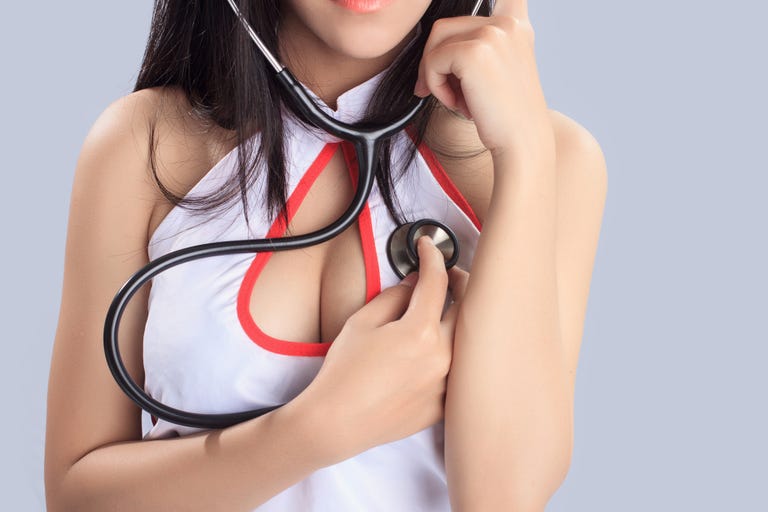 Getty Images/tatchai
Never tried role play before? The "Let's Play Doctor" board game ($99) offers 40 different erotic scenarios, from cop and robber to film director and star, to fuel your imagination.
While it might sound cheesy, the opportunity to try out a different sexual scenario might be exactly what you need to get the ball rolling in bed, says Morse. "Role play is a great way to try out a different persona. It gives you the freedom to step out of your sexual comfort zone guilt free, and this game is an easy way to get started," Morse says.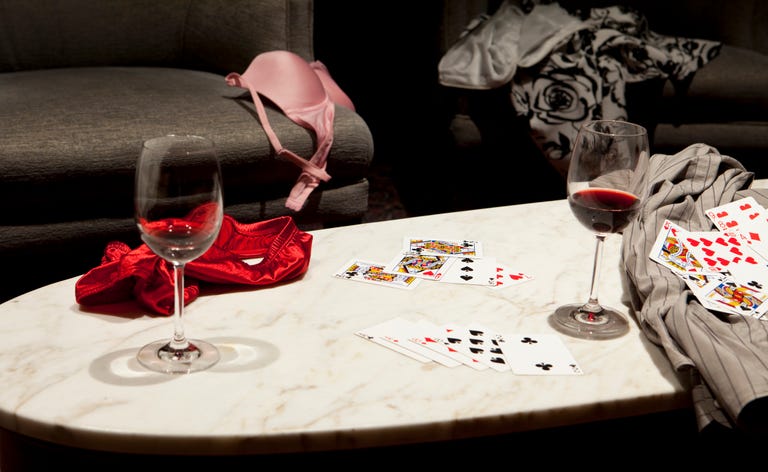 searagen/Getty Images
Basic poker is fun, and strip poker is even better. But why not spice things up with Love Poker, a card game that uses the rules of poker with a sexy twist? Carol Queen, PhD, a sexologist at Good Vibrations, says this game is perfect for creating sexual dialogue to build intimacy and keep things interesting in the bedroom.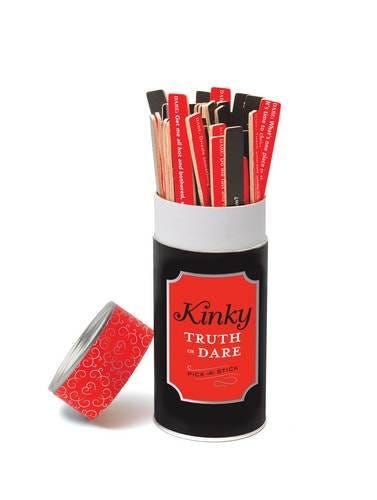 Amazon
Remember playing Truth or Dare in the back of the school bus in middle school? As it turns out, that classic game can get a hell of a lot sexier. Sexologist Dr. Ava Cadell told Redbookmag.com that the pickup sticks game Kinky Truth or Dare ($13 on Amazon) is a great opportunity for couples to try new things and share their sexual fantasies in a totally judgment-free setting.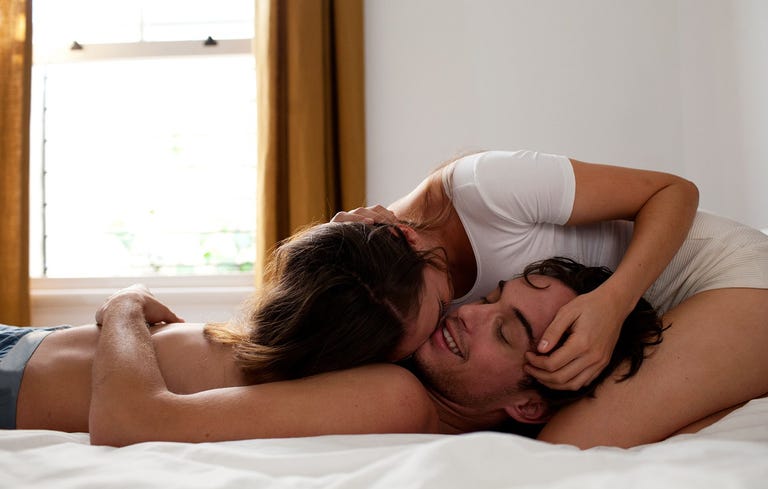 Getty Images
While board games and card games are fun in a retro way, it's 2018, so it's time to bring in some tech. The Desire app (free on the App and Google Play stores) is a great way for couples to bond and experiment. The app allows couples to suggest different "dares" to each other (i.e. "I dare you to wear sexy lingerie") from afar.
"The Desire app can help people get past the communication barrier because it can help take the pressure off instant face-to-face communication. Likewise, by suggesting different dares, the couples can also explore their boundaries safely and add to their sexual repertoire," says sex and relationship counselor Erin Chen. "Tools like this are helpful for couples who want to add more spark to their sex life but are not sure how."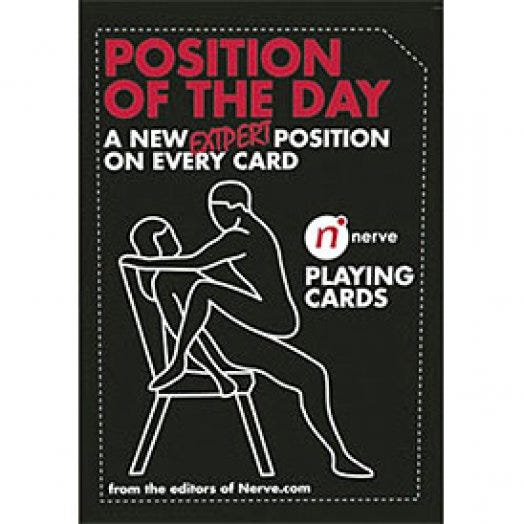 Babeland
Sometimes, you don't want to do the work of typing "best new sex positions" into Google (though if you do, definitely check out our suggestions). In that case, you should check out these playing cards($7, available on Babeland). While the positions range in difficulty from beginner to expert, there's something for everyone in there. Can you think of a more fun rainy day activity?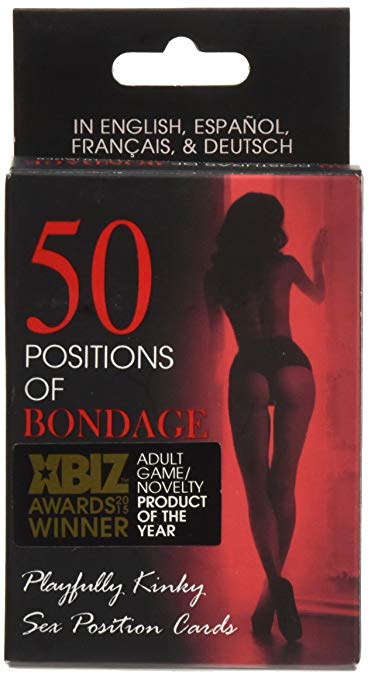 Amazon
Relationship expert Bonnie Winston is a huge fan of this BDSM-inspired card game ($4.49, Amazon.com).
"You don't have to be Christian Grey to partake in this card game," she told MensHealth.com. "You can be adventurous or tame, but you may discover something that presses your buttons. Just make sure you have a 'code word' so you can stop if you or your partner are uncomfortable."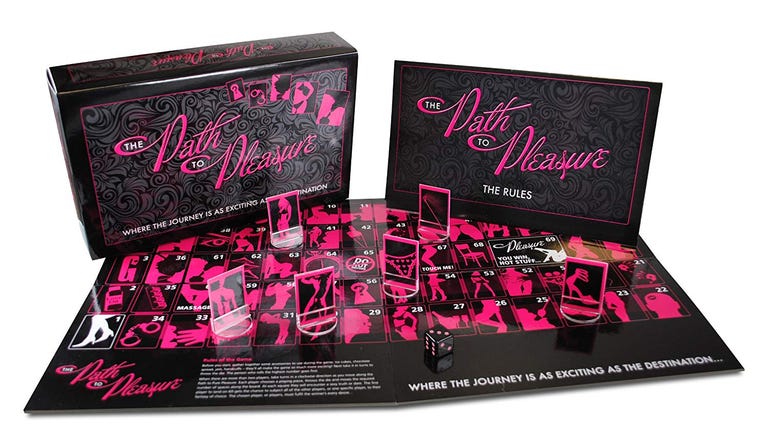 Amazon
Some adult board games are cheesy or just straight-up stupid. ("Lick whipped cream and chocolate sauce off her body"? No way — you paid a lot of money for your sheets, thank you very much.) That's why sex therapist Kimberly Jackson likes the Path to Pleasure ($9.16, available to buy on Amazon) which "helps build desire and arousal through non-penetrative activities such as kissing, licking, rubbing, and grinding…no chocolate sauce or whipped cream required," she says. Unlike older adult board games, it's also LGBT-inclusive and uses gender-neutral language, which is a huge plus.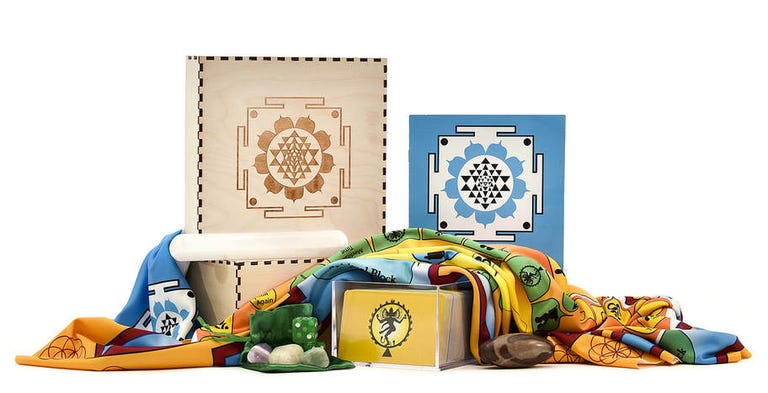 Sacred Sex Game
Let's say you're interested in something beyond heating up foreplay, and you actually want to form a more intimate connection with your partner. Sacred Sex Game (available in standard and deluxe versions for $159 and $199, SacredSexGame.com) is a great place to start.
"While [the game] does offer insights and suggestions for playtime, it also addresses communication and connection, which are two major areas that couples often find challenging," says clinical sexologist Janet Morrison, RN, PhD. "It is the perfect "home assignment" for couples seeking to be closer in mind, body and spirit." And at the end of the day, who doesn't want that?
Source: Read Full Article