While the world has shifted towards democracy, the royal family of Britain still believes in the monarchy. The country might be ruled by the government, but royalty stays in titles and protocol only, leaving the sovereign ruler with little or no power in their hands. Royalty is just a tradition and will remain that way. Well, babies born to the royal families enjoy certain privileges and on the other hand, have to follow some weird rules too. As media is very much focussed on the special events of the royal family like weddings or childbirth, there are certain rules that they have to follow. The royal family is just taken as a model, and normal households try to imitate their style and traditions.
The Royal family, being a very popular family, the world wants to know about their traditions and especially how they follow them. Princess Diana was perhaps the most popular and photographed women in the world, far better compared to any Hollywood actress. While Diana's children grew up and are leading happy lives, let's have a look at how their babies are made to adjust to the royal household. We have studied from various sources on what these children are allowed or not allowed to do.
It is interesting to note their traditions as well as compare with the normal ones. Let's see if the royal babies are fortunate to be born as a royal, or they are just compromising their childhood for being royal.
24

CAN DO – BABIES MAKE AN IMMEDIATE PUBLIC APPEARANCE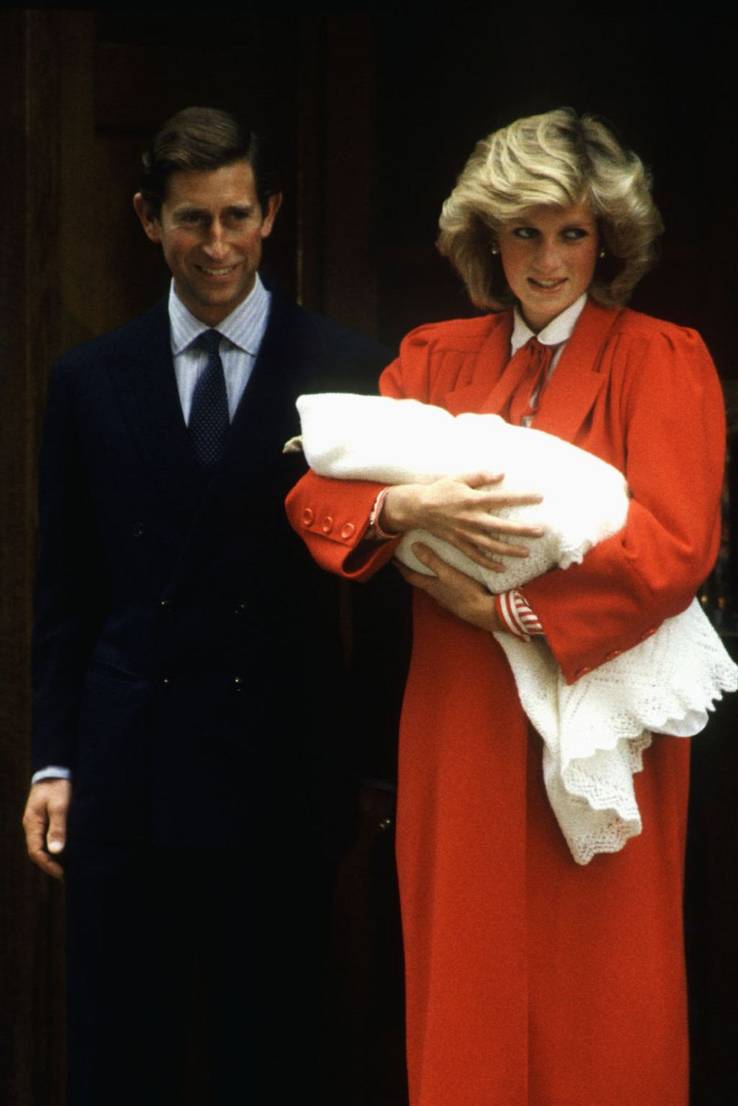 Whenever a child is born into the royal family, the child has to make an appearance to the public with the royal parents. While the general public curiously waits outside to greet and congratulate the couple, the baby makes their first public appearance. Well, this tradition has been done for years and continued till date. The public and media stand in front of the palace and capture pictures of the royal couple waving to the people. We have seen videos and photos of Diana and Charles, and also Kate and William with their small ones.
In the earlier days, there was a tradition to see the newly born Prince or Princess, and that stands true today as well. The Queen Mother is very particular of the traditions her forefathers used to practice. Of course, it's a great sight to see the couple with their newly born child held tight in their arms, a historic moment that is captured and displayed for the entire world to see. Perhaps it's a symbol of passing generations and time. It is definitely a moment that goes down in the history books. (Source: Goodhousekeeping.com, Telegraph.co.uk)
23

CAN'T DO – BABIES ARE NOT FED FORMULA MILK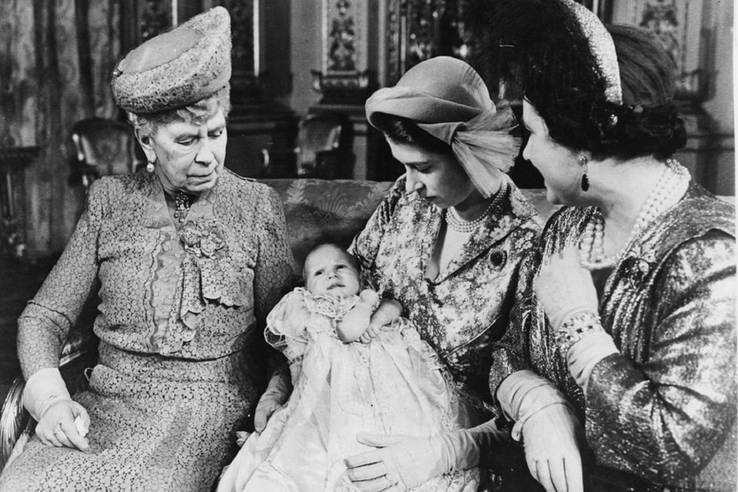 Royal babies are strictly fed on breast milk and not on formula milk when they are young. There is a tradition from the very beginning that the babies are to be fed on mother's milk and nothing else. The royal mothers abide by this tradition even today. Even Princess Kate, who is known for being modern, abides by this tradition.
The Princess was even prepared to feed the young one with bottled breast milk as she would attend Harry and Meghan's ceremony. The Queen mother is orthodox and believes that there is no substitute for mother's love and a mother's milk. The question is not about the health of the child, but she is very particular that there should be a close bond between the child and the mom. Their dresses are even designed in such a way that they can do it anywhere.
Well, this is just an attempt to give the babies a modern outlook of royalty. Bringing up a royal baby utilizing the minimum resources and just satisfying their basic needs is a praiseworthy affair. (Source: Ok.co.uk, Goodhousekeeping.com)
22

CAN DO – BABIES CELEBRATE CHRISTMAS WITHIN THE PALACE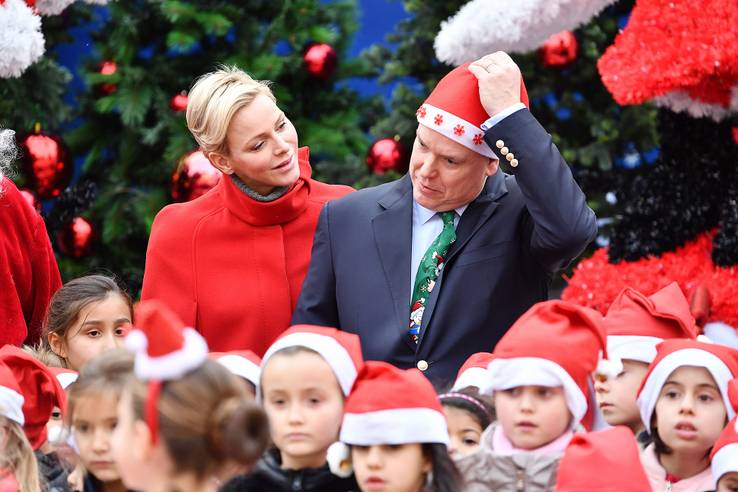 For the Royal family, they always prefer celebrating Christmas at their estates or palaces. It has been the royal culture and tradition for years. The Queen mother celebrates Christmas along with the other family members who meet at her estate house at Sandringham. She invites the members, and royal babies have a great time. Babies open gifts by Santa and this occurs just after tea. They attend the church service and then sit with the Queen Mother to enjoy lunch with roasted turkey. Well, the royal babies greet the family who came from far to be a part of the celebration.
The queen mother poses with the babies, and this is a great occasion to be pampered with the love of grandparents and also a moment that can be remembered forever. It's an occasion that is cherished by the royal babies, and they eagerly wait for this occasion again next year. Needless to say, it is also something that the parents love, considering they get to see pure joy on the face of their children. (Source: Hellomagazine.com, Goodhousekeeping.com)
21

CAN'T DO – BABIES CANNOT MINGLE WITH NON-ROYAL GRANDPARENTS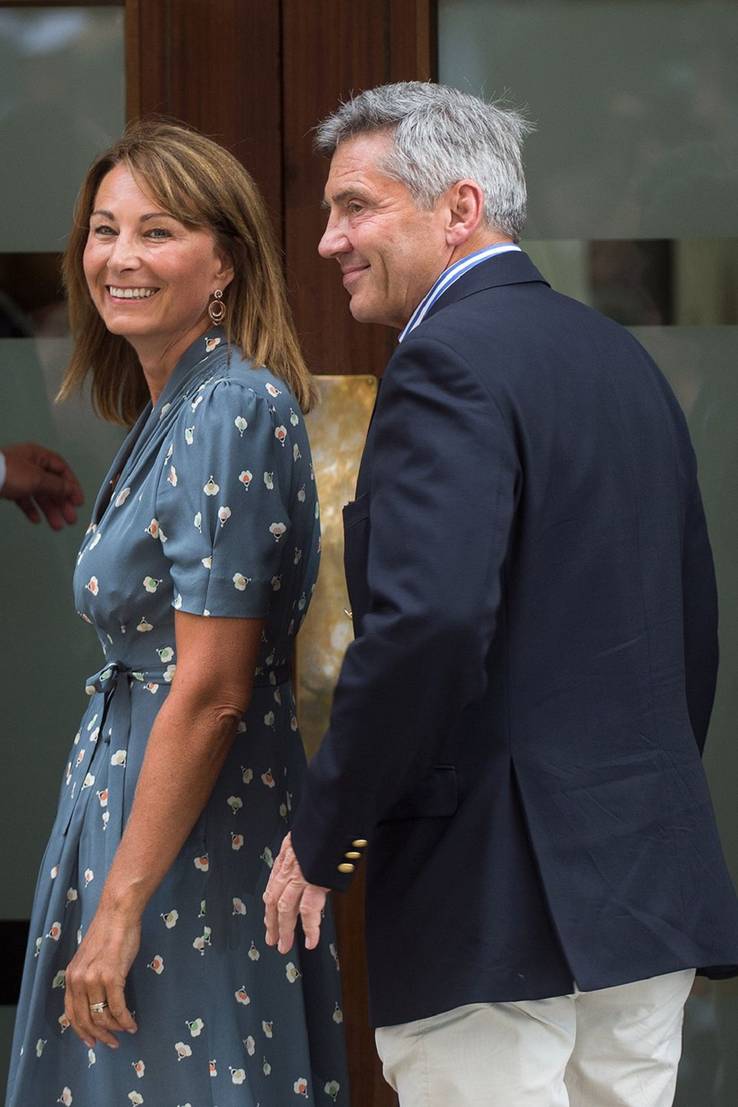 It used to be a tradition in olden days that royals should be distant from the normal citizen. In fact, mingling with the non-royals was never a case in the past. Moreover, non-royal grandparents were also kept at a distance from the child. Only grandparents who come from royal lineage were allowed to be close to the kid. But nowadays, things have changed, and the tradition is very different. Princess Kate's parents Michael and Carole Middleton are seen to be close to the royal family and also their grandkids. Their daughter Pippa was chosen to be the godparent of Princess Charlotte. So, these rules do not apply strictly these days.
Since the Middleton family is close to the Royals, they seem to be constantly surrounded by the media and also Kate's sister Pippa. They are too busy with daughter Kate's royalty and get media covered every now and then. It makes complete sense that a grandparent would want to be close to their child, so people are glad that this rule has changed. (Source: Goodhousekeeping.com, Telegraph.co.uk)
20

CAN DO – BABIES ARE WRAPPED IN SPECIAL BLANKETS
In the earlier days, the Royals used to give birth to babies at home, but now they do that at St. Mary's Lindo Wing. When Kate and William's son exited the wing, he was wrapped in a special blanket. This blanket is intricately woven and specially made for this auspicious occasion. For, Kate and William's child it was done by G.H. Hurt & sons. The ivory soft baby shawl is made for a special purpose and used to wrap the baby while they are taken out of the hospital and make entry to their homes.
The Queen Mother used to be very particular about these items, and the royal babies have a tradition of being wrapped in soft blankets or shawls before leaving for their palaces for a public appearance. The Queen prefers G.H. Hurt and Sons for buying baby blankets, and so did the late Princess Diana while wrapping her newborn and Princess Kate followed the same step. Well, royals love going to the same shop where their forefathers used to shop.
Royal blankets used to be ordered from a particular place, and there were no changes or to this. The tradition was followed for the last 70 years and is continued today. The youngest offspring, the nameless male child of Kate and William was wrapped with Nottingham Lace knitted baby shawl. (Source: Cosmopolitan.com, Goodhousekeeping.com)
19

CAN'T DO – ROYAL BABIES GENERALLY DON'T HAVE MORE THAN ONE SIBLING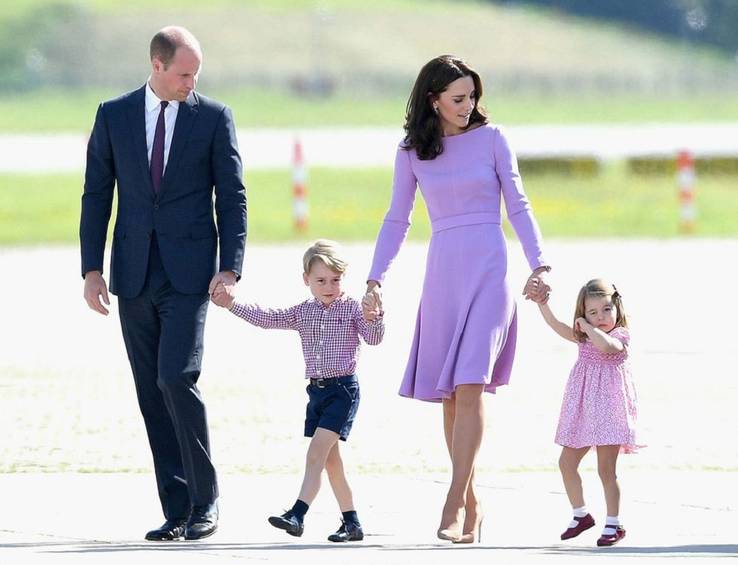 The royal pairing of kids is generally in a pair. The Royals believe in delivering an heir and a spare. That has been the tradition for a long time. Queen Elizabeth and her sister Princess Margaret, Princess Eugeine and Princess Beatrice, Prince Harry and Prince William all testify to the fact that there are only two siblings in each lineage. All of a sudden, Kate and William broke the tradition and went for a third child, Prince Louis. Well, we don't know how the youngest royal will fit into the tradition of two siblings, but his sister and brother seem to be very happy at his arrival. Elizabeth II gave birth to four children, and that was an exception.
But, thoughts and traditions take a different turn, and the trend can change all of a sudden. Kate and William might not have thought about who would take the throne, but just thought of having a happy family with three kids. The happy royal mother is all set to look after all the three royal babies. She is happy with her family and seems to be willing to make her family a large one. (Source: Womansworld.com, Goodhousekeeping.com)
18

CAN DO – BABIES GENERALLY HAVE a WITNESS DURING BIRTH
Royal births always occur in the presence of official witnesses. There is no specific reason why this tradition is followed, but this has taken place for some generations. According to some sources, there was a 'Warming pan scandal' during Queen Mary's pregnancy. Rumors spread during this time that the queen gave birth to a stillborn and that some imposter was kept in the place of the original born, near the Queen's bedchamber in a warming pan.
To avoid these types of rumors, the Royal family deputed officials during the time of birth of royal babies. It was said that during the birth of James Francis Edward, who is the legal issue between James II and Mary, 42 officials were present. Moreover, the birth of a royal member is a historical moment, and so it needs to be recorded in the books of the Government officials. The newborn is also given a gun salute and of course, royal respect.
Sources say that before the birth of Prince Charles, this tradition was stopped in 1948. From then onwards, no government officials were present during a Royal birth. There are many protocols attached to the Royal family, but with the passing of time, these traditions have been less used, and royal members started thinking in modern terms. (Source: Standard.co.uk, Goodhousekeeping.com)
Featured Today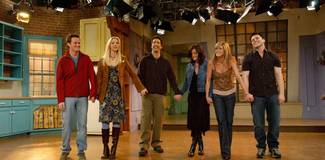 20 Secrets About Friends That Only Came Out After The Show Ended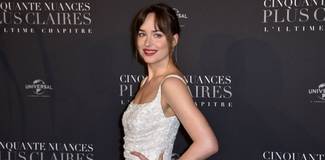 20 Reasons Why Hollywood Isn't Embracing Dakota Johnson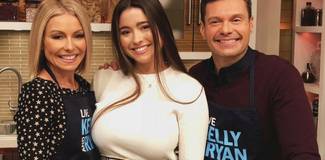 20 Photos Of Kelly Ripa That Makes Her Daughter Want To Be The Role Model

17

CAN'T DO – NAMES ARE NOT ALWAYS MADE PUBLIC IMMEDIATELY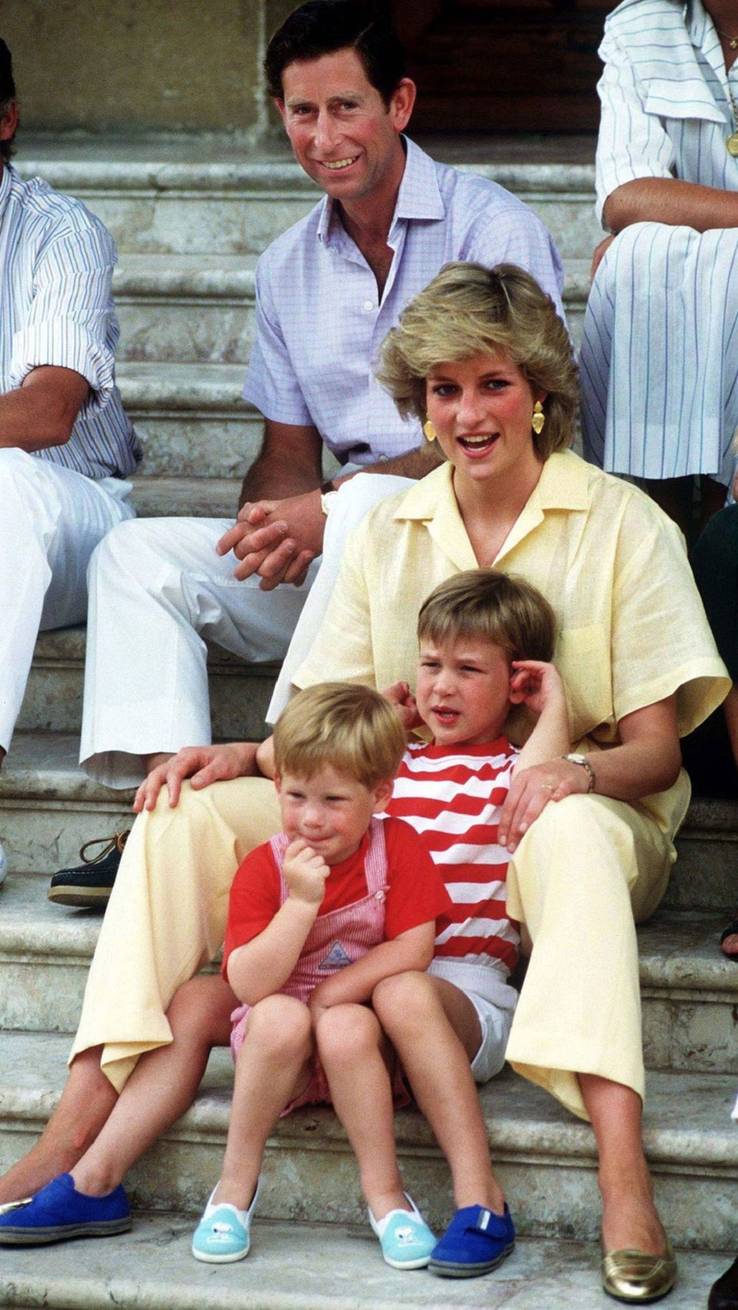 Royal babies aren't named at the moment of their birth. In many cases, they are named after a couple of days. The reason behind this tradition is that the parents have time to think of a suitable name.
According to some sources, the parents feel a pressure to inform the family members about their newly born offspring before they can inform the public. For all these reasons, the name of the baby is not declared and kept a secret before the time comes for the final announcement. The procedure of naming a child is not an easy task. The parents have to take into consideration a lot of things before they could actually name them.
The same tradition applies then as it does now, which is why it takes longer. The names have to be pre-approved and have to have meaning, otherwise it is not acceptable. This is something that has been going on for a long time, and it will definitely not be changing anytime soon. (Source: Goodhousekeeping.com)
16

CAN DO – NEWLY BORN ROYALS ARE GIVEN AT LEAST THREE NAMES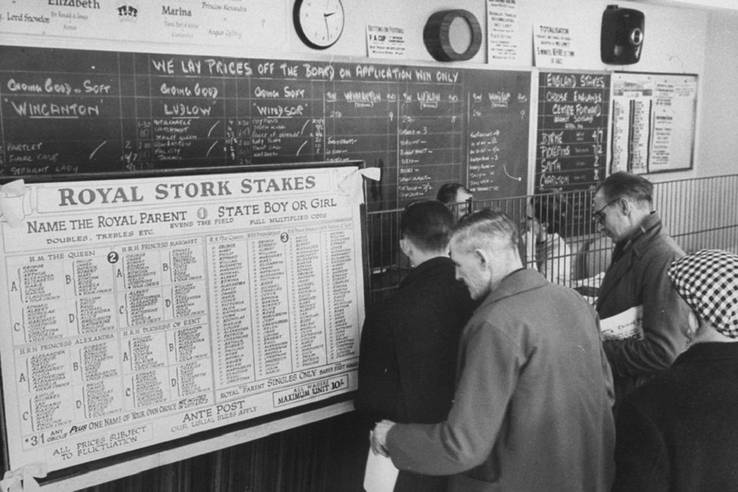 The procedure of naming a Royal baby is a bit complicated. Generally, they attach three names like. Prince William and Prince Charles are gifted with four names, but they are known mostly by just using their first name.
George Alexander Louis and Charlotte Elizabeth Diana were given three names, and they aptly speak about their line of descent from the three generations. Note the names of the Royals are things like –Elizabeth Alexandra Mary Mountbatten – Windsor, Philip Mountbatten, Charles Philip Arthur George Mountbatten-Windsor, Anne Elizabeth Alice Louise Mountbatten- Windsor, William Arthur Philip Louis Cambridge Mountbatten- Windsor, George Alexander Louis Cambridge Mountbatten- Windsor. Perhaps they want to keep the names of the region or territory where their forefathers used to rule.
Now, it's a fact that the present generation is not very fond of keeping big names. And, if they have been given big names, they seem to prefer to be called in short ones. With that said, the title Prince or Princess is what most people say now anyhow. (Source: Goodhousekeeping.com, Telegraph.co.uk)
15

CAN'T DO – BABIES USE TRADITIONAL DIAPERS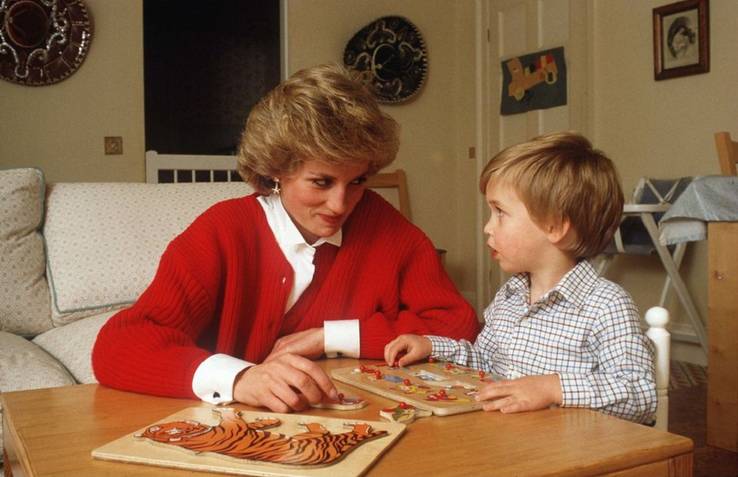 There is a surprising rule for the royal babies. After they are born, they are made to wear homemade cloth nappies. The modern-day Princess, when she gives birth, has to follow the rule as a tradition for a couple of days at least. But modern royals prefer using disposable nappies as that's much more comfortable and eco-friendly.
When Princess Kate's sister Pippa visited her newborn, she bought eco-friendly nappies from Switzerland as a gift. So the royalty is slowly shifting to the modern way of parenting. The nappies are made from mull cloth and cost 4 £ each. The specialty of these nappies is that they are made from eco-friendly fiber, and like unconventional nappies, they are not disposed of like landfilled heaps. They are fully dispersible and disposable.
While the older royals ruled, they were selective about homemade cloth nappies, but the modern royalty system is taking a turn in the user-friendly side and is no doubt starting to discard these concepts. (Source: Dailymail.co.uk;Goodhousekeeping.com)
14

CAN DO – THEY GET GODPARENT ATTENTION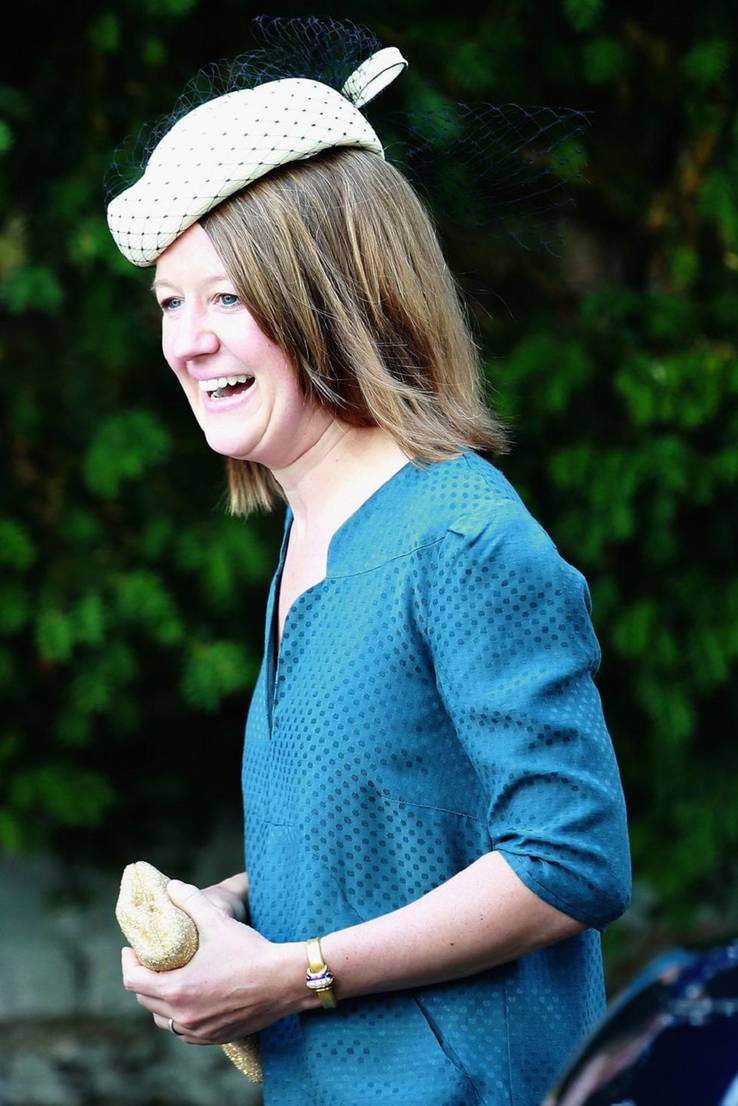 Royal babies enjoy the privilege of having godparents in their life. According to the tradition, while a royal baby is born, he is entitled to godparents at the time of christening. The royal couple chooses the godparents and then assign them to the child. Generally, there are five or more godparents to a child. While Princess Charlotte has five, Prince George who is the future king has seven godparents. Usually, godparents are chosen from the family, relatives or might be close friends. Kate and William even proposed a member of Late Princess Diana's family to be the godparent of Princess Charlotte.
The concept of godparent is a weird tradition but it has huge importance especially if both the parents die, and the child is young. Princess Kate decided that Princess Meghan should be one of the godmothers of her third child. People other than the royal family can also be chosen as a godparent. In this regard, Pippa and James Middleton, siblings to Princess Kate were chosen to be the godparent of her first and second child.
Royalty follows its traditions. Having parents as well as godparent makes the child feel secure. And of course, as the Queen likes to follow the old traditions, and in that respect, having many godparents is mandatory. (Source: Express.co.uk, Goodhousekeeping.com)
13

CAN'T DO – AFTER CHRISTENING, NO OFFICIAL PHOTOS OTHER THAN PORTRAITS ARE RELEASED
The Queen is still orthodox in certain aspects. She doesn't want the members of the royal family to communicate with the commoners. After a baby is born and christened, he or she poses for a photography session with the official photographer. Only the royal photographer can take this photo and then release in the media.
The Queen dislikes any publicity apart from the royal photographer and any media person she chooses. In the Victorian days, portraits were drawn and were put on display for the public to see. For the royal babies, christening generally takes place two or three months after their birth. Royalty has to follow its protocols. Royals cannot publish a photo or maintain their social websites. They are all controlled by the supreme authority and a particular professional. Moreover, royal photographers and royal biography writers are quite common as the Royals never give any direct interview to any sort or tabloid or media. Just imagine, a time when the royal parents used to sit with their child in hand and that also for hours; looks like modern photography is a relief to such a situation.
But if you observe modern royalty, they use social websites and also Instagram accounts, but no news gets published without the prior consent of the Queen. (Source: Goodhousekeeping.com, Telegraph.co.uk)
12

CAN DO – ROYAL BABIES can go to public school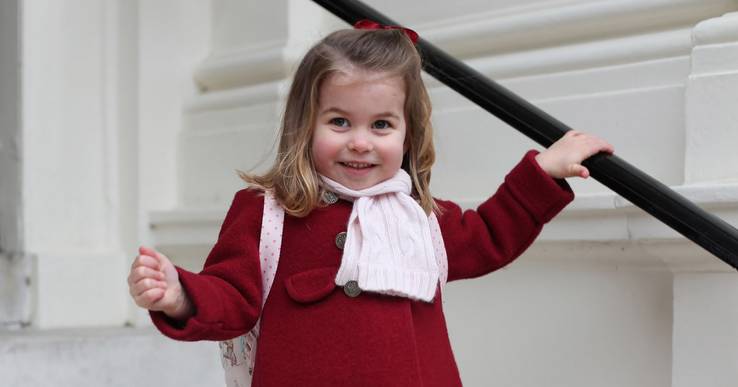 The tradition for royals was to be homeschooled. While Queen Elizabeth was homeschooled and taught by her father, tutors and also governess, the present generation is quite against this custom. Prince Charles was the first from the family to be graduated from Trinity college in 1970. Prince William went to St Andrews University, and his son also follows in his father's footsteps and studies in a posh private school that charges almost 6,110 £ per term.
The homeschooling discourages having best friends, and that is the only way the children can get close to all. Princess Charlotte studies in a nursery school. Gone are the days when the monarchs used to study at home and never mix with the commoners.
Royalty might be a namesake, but the British monarchy has maintained all the protocols to date, and the Queen is enjoying her title. It's a good sign that the monarchs are coming out of palaces and love to be schooled with the general public. Education is complete only when you compare and contrast with others. Education in isolation doesn't encourage good learning. The monarchs seem to have understood that at last. (Source: Independent.co.uk, Goodhousekeeping.com)
11

CAN'T DO – BABY ANNOUNCEMENT NOT TO BE MADE WITHOUT THE QUEEN MOTHER'S OFFICIAL PERMISSION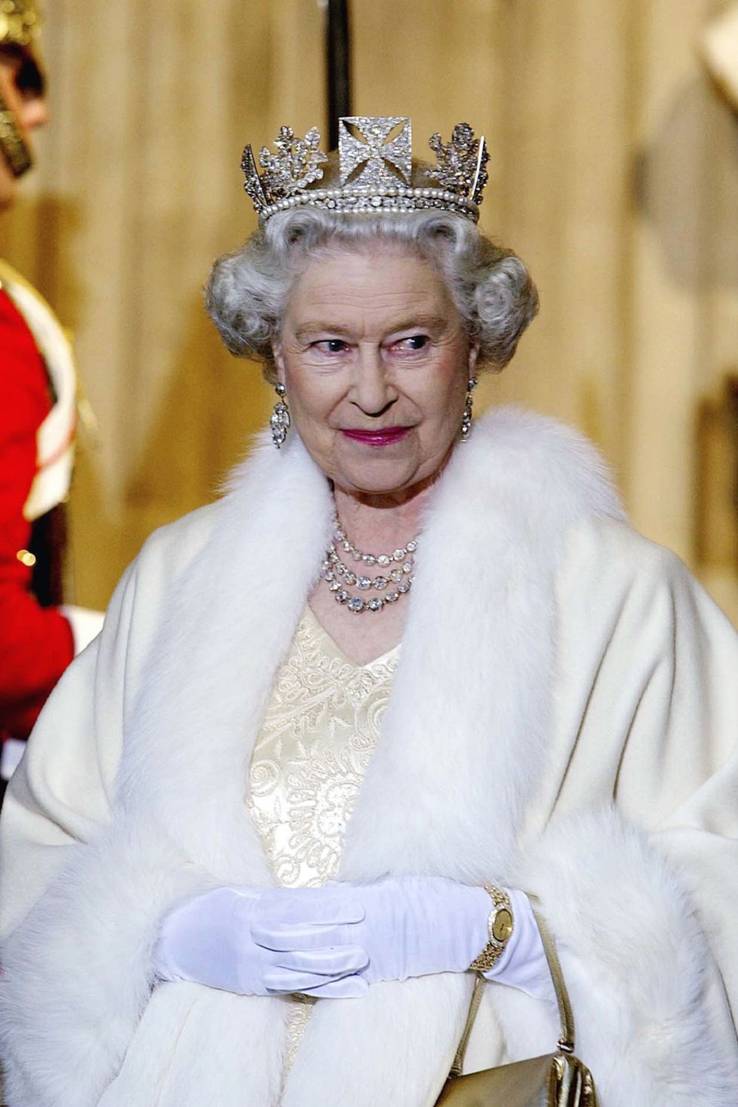 The Queen Mother is one of the first people to be informed about the birth of a royal baby. In fact, she is the supreme authority for any good news to be delivered in the family. Be it engagement or the birth of a new member; Queen Mother will make the first and official announcement. The senior-most person is always informed first, and in this case, it's the Queen who makes the official announcement.
When Princess Kate delivered her children, the Queen was the first person who was informed and then it was Princess Kate's parents Michael and Carole Middleton. The official twitter got published with the news coming from Kensington Palace, and after that, the media got the information. Any royal birth is followed with 21 rounds of gunshots and then another 21 from the tower of London.
Births should get registered within 42 days from the day of birth in England. Even royals are not devoid of this procedure. The Queen's secretary will inform the government officials which is followed by Amber Rudd, the honorary home secretary who will notify the Mayor of London. (Source: Goodhousekeeping.com, Straitstimes.com)
10

CAN DO – BABIES ARE ALWAYS BAPTIZED in CANTERBURY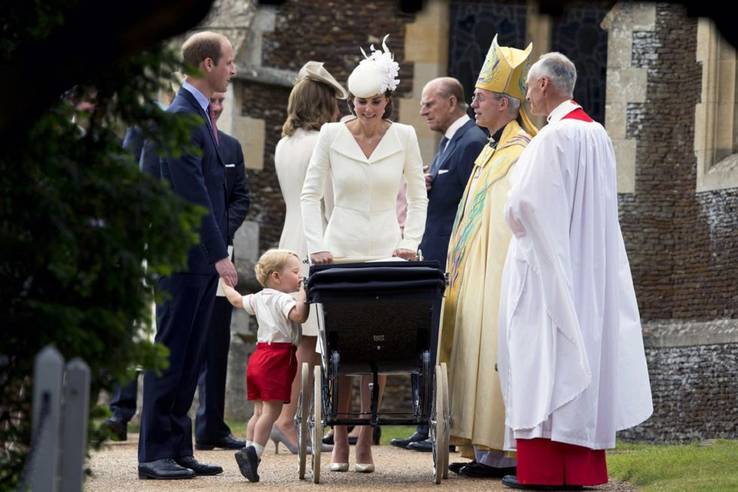 The Archbishop of Canterbury christens all the members of royal family. It is a sacred place, and all the royal babies get baptized here. Well, the Archbishop announced while baptizing George, saying that this baby will be the head of the state. Well, according to traditions, the elder son is the heir to the throne. Royalty might not be enlightened in a political way, but the British monarch face importance in terms of any decision making. William and Kate's son George was baptized by Justin Welby, who took pride in the occasion and said that it's a pleasure to baptize the future king of Britain.
As tradition is important, royal babies are baptized nowhere other than Canterbury. Baptism is an essential part of Christianity, and babies get their names from here. Well, not only royal babies but any new member of the royal family are brought here for getting baptized. Royals have a stern belief in religion, and they observe the religious duties diligently. We have seen generations of the royal family being baptized in Canterbury. Christening days are generally special for the royal parents as well as the babies. The babies after being dressed in Victorian clothes attend the ceremony, and they are entitled names, godparents, and titles as well. (Source: Express.co.uk, Goodhousekeeping.com)
9

CAN'T DO – BABIES SHOULD ATTEND THE ANNUAL TROOPING COLOR CEREMONY BEFORE ANY OTHER PUBLIC OCCASION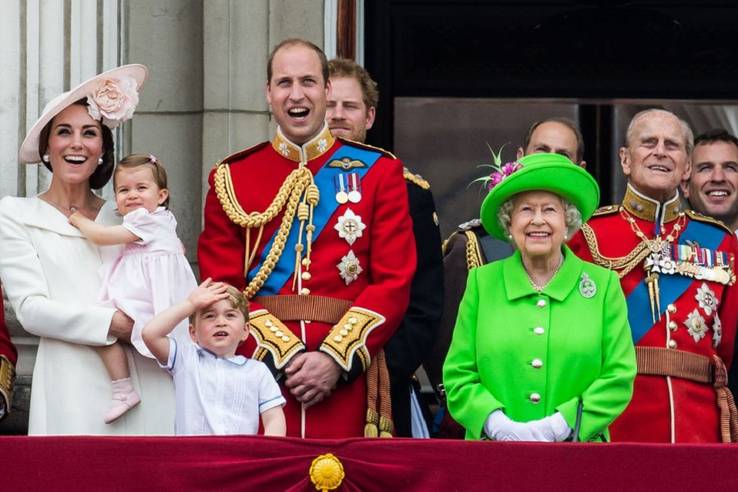 Trooping the color ceremony is celebrated in Britain to observe the sovereign's official birthday which was a prominent culture since 1820. This occasion is colorful, and it allows the regiment to troop colors that it can identify its unit in battle. This tradition has been a part of their culture since the early 17th century which dates back to the rule of Charles II. This trooping ceremony marks the Queen mother's birthday. It's mandatory for all the members of the royal family to attend this ceremony. Well, this includes a newly married princess or mighty be a newborn baby. A newly born baby first makes his or her public appearance in this trooping ceremony.
Attending the Queen's birthday is a must. Both Duke and Duchess of Cambridge made their appearance in this ceremony along with their kids. The world is yet to see the youngest member, Prince Louis in this trooping the color ceremony. It's expected that Prince Louis will make his first appearance from the balcony of the Palace and his parents will wave to the regiment who will salute the Queen with a mind-boggling parade. (Source: Express.co.uk, Goodhousekeeping.com)
8

CAN DO – SPECIAL CHRISTENING GOWN FOR THE BABIES
Royal babies are baptized in a Victorian gown that is 177 years old, and so far worn 62 times. Although Prince George and Princess Charlotte were baptized wearing this gown, sources say that they might have worn the replica which got stitched in 2004. The Sun magazine confirmed the report. The babies are baptized three or two months after birth. Prince Louis, the youngest royal family member, will be baptized wearing the same gown.
Every household has their rich history and traditions. So did the royal family as it preserved the gown that is to be worn by the babies while being baptized. It is a lovely sight when the baby wears the beautiful long gown that almost touches the ground while the mother still holds the baby in her arms. The royal babies get baptized in 'Lily fronts' which is again a traditional item found in the royal family. Queen Victoria reportedly styled the gown just after her wedding dress. The christening gown is Honiton point laced robe which always remains mantled over white lace. In a word, it's awesome. Any baby wearing it would surely look like an angel. (Source: Romper.com, Goodhousekeeping.com)
7

CAN'T DO – BABIES DON'T HAVE THE LUCK OF HAVING THEIR FATHER'S PRESENCE DURING BIRTH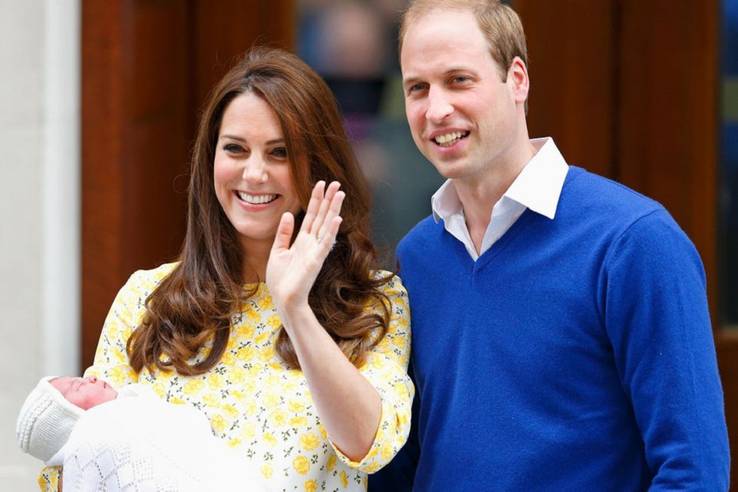 During the birth of royal babies, the fathers are not allowed inside the delivery rooms. Only females are allowed, but a government official needs to be present at the delivery room to be a witness of the birth of the royal child. Going with this tradition, when Queen Elizabeth went into labor, her hubby Prince Philip was restless and was found playing squash to get rid of the growing tension. But the tradition changed from the time when Princess Diana gave birth.
Prince Charles said that he was not allowed to be beside Diana when she gave birth to Prince William and Prince Harry. But, the royal traditions have changed with time, and Prince William was present in the delivery room where Princess Kate gave birth to Prince George and later Princess Charlotte. The birth of the present royal generation can't be in the style of a 'home birth,' but it occurs in modern hospitals where the media waits outside the door.
The royal birth is an occasion to be captured by media and broadcasted to the world. But present generation royal dads are smart enough to be beside their wives at the time of delivery. Moreover, is there any husband who doesn't feel for his wife who is delivering his baby? (Source: Nypost.com, Goodhousekeeping.com)
6

CAN DO – BABIES RECEIVE TONS OF GIFTS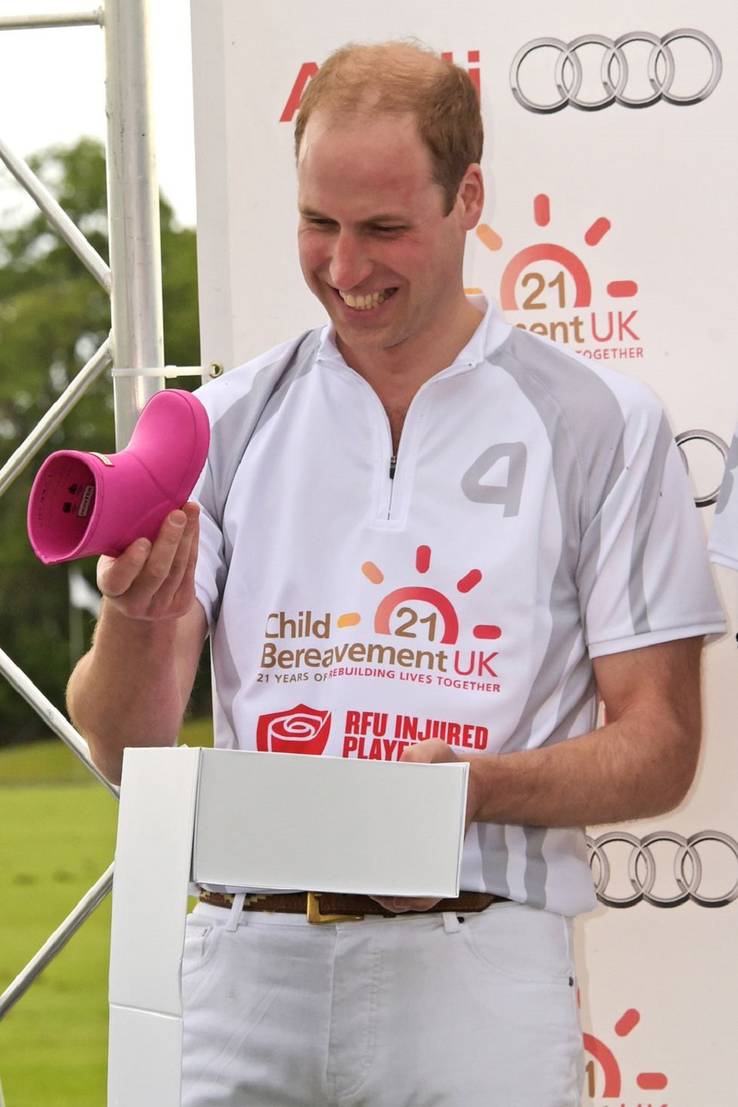 The royal babies receive tons of gifts after birth. The gifts are generally presented by people who are fans of the royal family. The company owners also send them gifts. Moreover, it's been a tradition to send gifts to the royal babies. Sources say that Prince George and Princess Charlotte had received over four thousand gifts which were sent to their palace in two vans scouted by police.
The children couldn't play with any of the toys as the royal family cannot accept any unsolicited gifts. The gifts were ultimately sent to charity homes. The kids tour with their parents and receive gifts from people around the world. In fact, they are one of the most loved families in the world, and they are showered with love wherever they go. Well, the best part is that the family maintains a record of donating gifts and riches to the poor and underprivileged. The children are of course, expected to inherit the kindness that their parents have exhibited before them. (Source: Express.co.uk, Goodhousekeeping.com)
5

CAN'T DO – BABY'S GENDER NOT REVEALED BEFORE BIRTH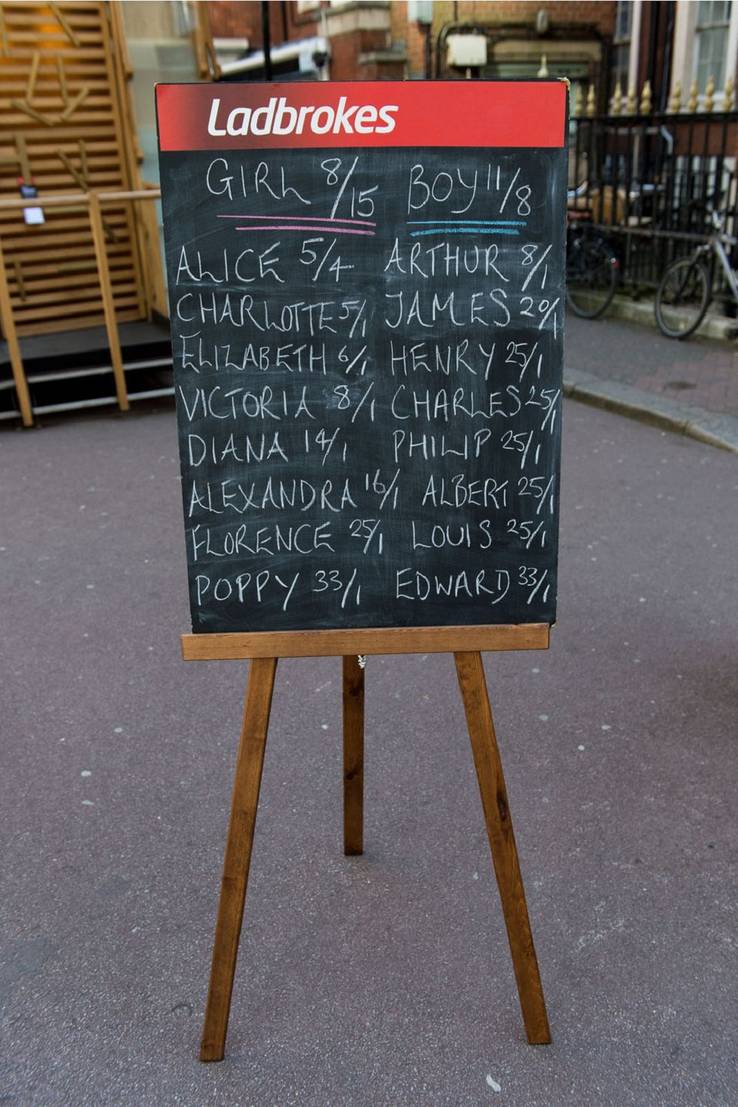 Revealing a baby's gender before birth is not a tradition for the royal birth. During the Victorian era, there was no way to know the gender of the baby as there was no such advancement of science during that era. But, the modern royal generation has all the privilege to know about the gender of the child beforehand. But sources say that Kate and William knew the gender of their third child but never knew that in case of Prince George or Princess Charlotte. Bookies must have predicted the gender of the third child of Kate and William. But the fact is not clear, and there were debates on the same.
Knowing the gender of the child at the time of birth gives parents a great feeling. For any normal household, when the birth of a child takes place, the grandparents are ready with either blue or pink. Nowadays, it's predicted with the help of machines. But in case of royal birth, the child's gender is kept as suspense and declared with great pomp and showmanship. (Source: Mirror.co.uk, southernliving.com, Goodhousekeeping.com)
4

CAN DO – ROYAL BABIES ARE CARED for BY SPECIAL NANNIES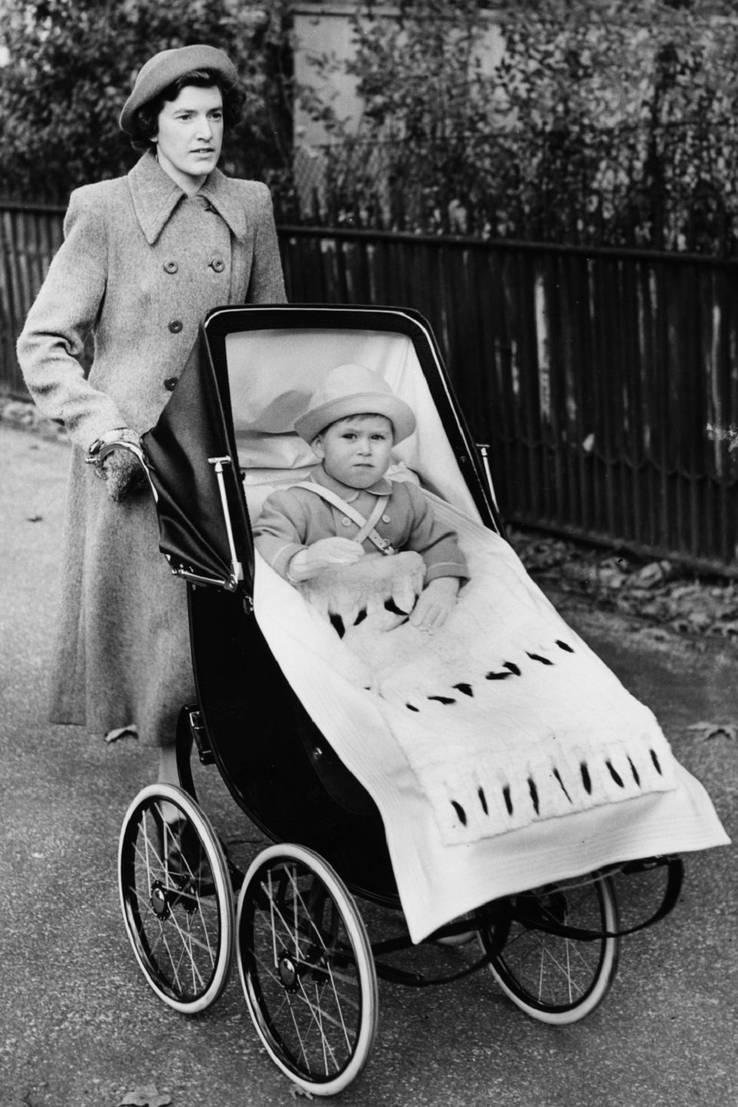 The Royal babies have always enjoyed the company of nannies who had a great role in transforming royal babies to respectable people. Nannies were given special status as they would be guarding the babies wholeheartedly and never let any harm come to the children. When the Queen mother was a young girl, she used to be looked after and cared for by Marion Crawford.
The same tradition continued with Prince Charles and also his children William and Harry. But when Kate was pregnant with Charlotte, her idea was very different. She said that she wouldn't require a full-time nanny but only require a house-helper who would be able to do some necessary chores for her. A pregnant Princess saying that she doesn't need help is something unusual and quite modern. Looks like Kate is successful in bringing the waves of modernity to the doorsteps of Royal household. Princess Kate also Maria Teresa to look after George as she and William wanted to work full-time. Maria Teresa was dubbed as 'Supernanny' by the British media.
Royals have royal duties to perform. Although the modern Princess and Prince might dislike the idea of a full-time nanny, the royal babies get the privilege of being looked after by caregivers. (Source: Telegraph.co.uk, Goodhousekeeping.com)
3

CAN'T DO – FEMALE BABIES can't be heirs
For the royal family, female offsprings generally do not inherit titles. For Queen Elizabeth, it was a different issue as she inherited her title from her father King George VI. Princess Elizabeth was his firstborn. But in the case of Prince Harry and Princess Meghan, their future daughter will not inherit any rights to the throne, and the Queen confirmed this while she met the couple.
But there are certain changes as per the Succession to the Crown act 2013. This allows the female child to inherit royalty and titles. If this were not the case, Princess Charlotte would have lost royalty to her brother Prince Louis. This legislation was passed when Princess Kate was pregnant with Prince George IV. As per modern political scenario, royalty is just a namesake, and it's restricted to titles only. When girl child of a normal household has the right to inherit the property of her parents, then why can't the royal female child inherit a simple 'title'? A point to think over! (Source: People.com, Goodhousekeeping.com)
2

CAN DO – BABIES ENJOY OFFICIAL TITLE GIVEN TO THEM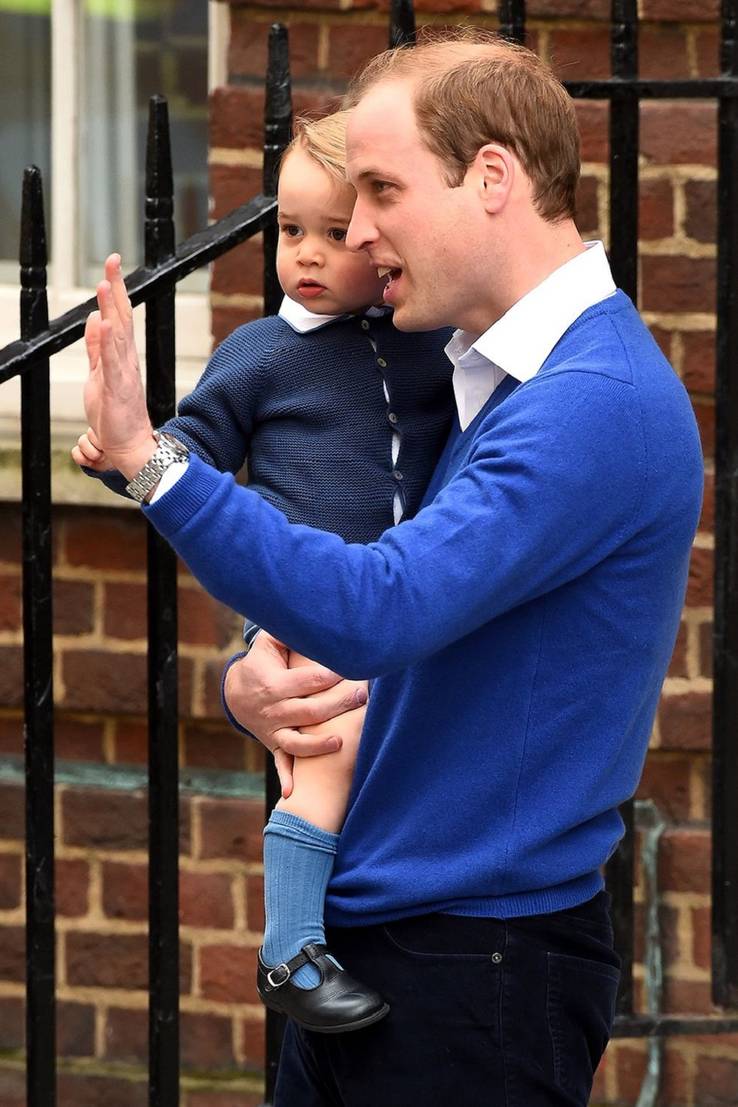 Babies of the royal family are always entrusted with a title and special name. Charles was the Prince of Wales while William is the Duke of Cambridge. The titles are also decided according to royal traditions, depending on the rule of their ancestors.
The Government and its people rule modern Britain and monarchy has reigned just in traditions. But the culture of conferring titles still prevails today and is quite interesting. The royal brides also enjoy titles offered on them. If somebody wants to get divorced, she will be stripped off the title. Princess Diana was given the title 'Her Highness,' but the moment she divorced Prince Charles, she was stripped of the title and was known as 'Lady Diana.'
William and Kate must be concerned with the titles conferred with their babies, but looks like the modern royal couple is more concerned with the education and upbringing rather than just titles. They prefer mingling with the general rather than being choosy. (Source: Bbc.com, Goodhousekeeping.com, Telegraph.co.uk)
1

CAN'T DO – ROYAL BABIES CANNOT GO OUT WITHOUT PARENTS OR NANNIES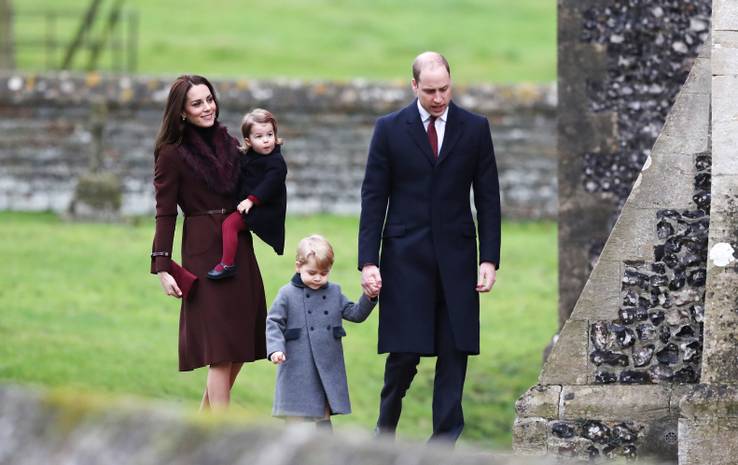 During the Victorian era, the royal babies were not free to roam around without their parents, relatives or trustworthy nannies. As such, the royal family entrusts godparents at the time of christening of the child. Godparents are trusted figures who can be bestowed with the partial responsibility of the royal child. But apart from relatives, no person in the category of friends could ever take a child out for a tour.
Princess Elizabeth and her sister Margaret had strict nannies who took them out. But when Kate and William became parents, they never believed in keeping troops of nannies for having the responsibility of their child. Kate vowed to do all parental duty alone. Well, she and her husband William can take the child out, but Princess Kate's family also joined the list; in fact, Kate and William's children are comfortable with their grandparents from mother's side. Royals of today's generation are not really that strict and believe in leading a modern form of life or parenting.
Queen Elizabeth reportedly sacked the nanny to Prince Charles twice for not agreeing to her majesty. Media even termed some nannies as 'super nanny.' But the modern royal couple believes in privacy and enjoying the intricate moments of life. (Source: Telegraph.co.uk, Goodhousekeeping.com)
Source: Read Full Article