You've probably argued this one out with your friends until your lungs hurt— it is, after all, the most hotly debated topic of all time. Female celebrities seem to fall into two distinct categories: Women that guys want to date, and women that are "loved by girls." You can probably count on one hand the number of them that fall into both categories. Whether it's the cast of the MCU, models, or music's biggest faces, female celebs are inevitably one or the other.
If you're a guy– think about those occasions where it was "just the guys" in the room. Then picture that moment where a girl enters. Whether it's Wonder Woman, Victoria's Secret models, or the Suicide Squad cast you were talking about, you'll definitely "change the way you describe them" the minute there's a female around. If it's your girlfriend who just walked in, you might find yourself changing the subject altogether.
If you're a girl, you've got twice the work. Gushing about power women can take up a whole afternoon– but you'll need to allocate a chunk of time to worrying over which celebrity your guy is secretly crushing on.  If you had a dollar for every time you've heard guys love Megan Fox for her "personality," or think that Kristen Stewart is a "remarkable actress…." you'd be a millionaire. These 24 ladies all became millionaires a while ago. Here's the thing though — 12 of them are ladies guys want to date, and the other 12 are solid "girl crushes." We've picked out the top-ranking ones for you to agree— or disagree— on…
25

GUYS: SCARLETT JOHANSSON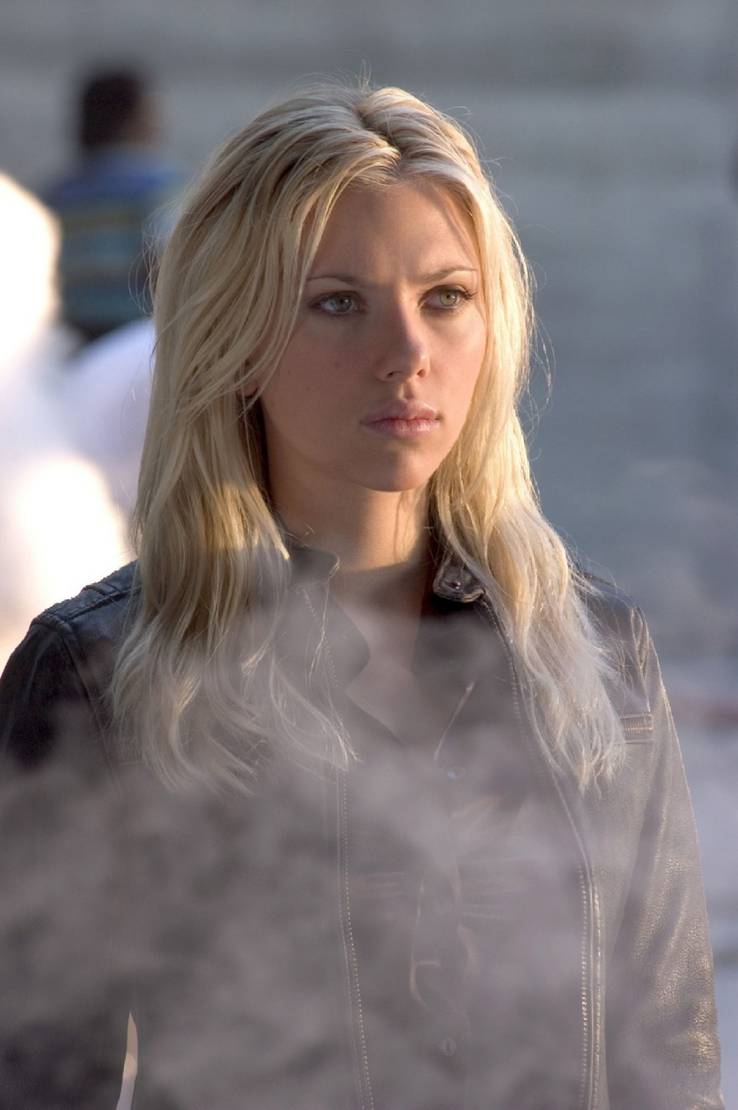 Here's what Scarlett offers that other female celebrities don't. The "whole package" and "something different" all at once. Beautiful women in Hollywood are a dime a dozen. ScarJo? She's unique. Scarlett had been in the industry for a while before her first MCU appearance in Iron Man 2. How did she make her entrance? By casually walking into Tony Stark's boxing ring, looking the trainer in the eye, and then bringing the guy to his knees in hand-to-hand combat fighting– which she does herself. Of course, there's also that ScarJo quote on her personal life that makes her seem that teeny tiny bit more "attainable:"
"I don't think it's natural to be a monogamous person." The ScarJo quote every guy clings onto for hope. Natasha Romanova also seems a lot more real after Scarlett said, "That woman hanging 60 feet in the air throwing punches? Well, that's me. I work out like a dude."
Let's remember– this is an actress who was married to the Deadpool star, Ryan Reynolds (and someone else). Maybe it's because she ditched a superhero actor. Maybe it's that syrup-like voice. Or just that exquisitely beautiful face. Every guy has ScarJo on his "list," and diehard fans were loving her long before the Avengers. Scarlett can be anyone. A superhero in a skin-tight catsuit one day. A seductive and fiery tourist the next. From the early Lost In Translation days through to Black Widow, Scarlett has been turning heads since day one.
24

GIRLS: ARIANA GRANDE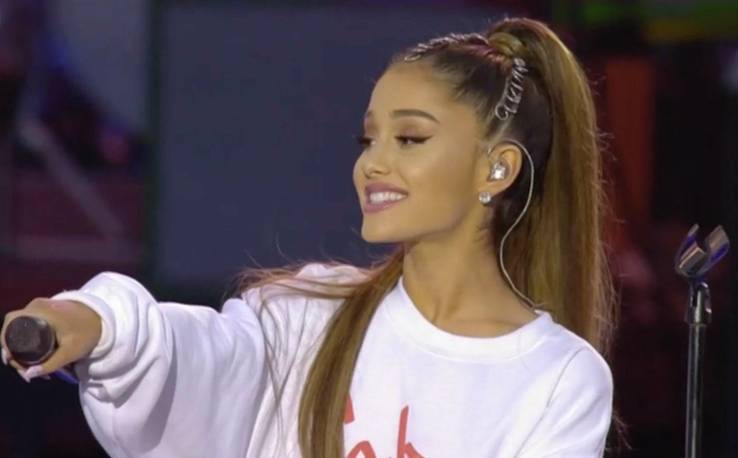 This girl doesn't have 119.7 million Instagram followers for just being "another cute singer." Okay, so the cat-wing eyeliner and trademark high ponytail definitely help, but this singer packs in a lot for her pint-sized 5ft 3 inches. Instead of standing on some pedestal and looking down on her fans with a giant superiority complex, Ariana does cool stuff. In 2014, Ariana saw a bunch of fans waiting outside her hotel in the cold. What did she do? She got them coffees and snacks. In 2015, she invited them up to her Toronto hotel room for lunch. "Do you have tracksuit days?" she was asked. "Every day of my life," Ariana replied.
After her 2015 Manchester concert came under attack and 22 fans lost their lives, Ariana didn't just hold a charity concert for free. She hit up the hospitals and spent time with the 512 injured survivors. Girls don't love Ariana because she's humble, though. They love her because she's strong.
"I can't figure out girls. They keep changing their minds," Ryan Seacrest said. "So do men," Ariana answered. Campaigning for gender equality is never going to go down badly in a girl's book. Then again, it helps when you're a style and makeup icon. The "Ariana look" has won over girl fans one eyelash flutter at a time. Image isn't what drives Ariana, though. Just watch her live. This girl lives for what she does.
23

GUYS: MILA KUNIS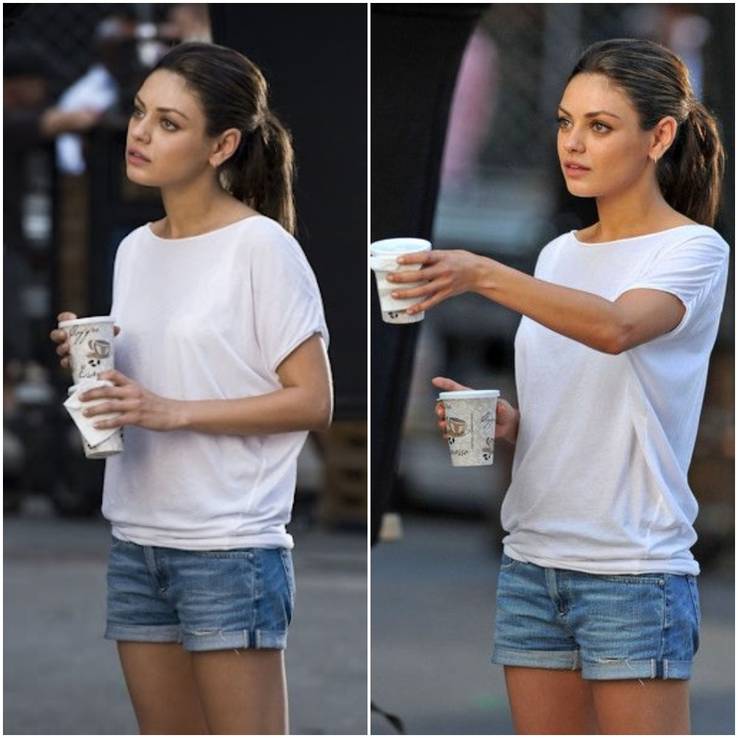 Mila Kunis probably tops guys' lists for the same reasons Ashton Kutcher married her. She's the cutest girl you could ever have in your living room. Mila has the kind of appeal that has "girlfriend material" written all over it– and for the exact reasons men want. Girl-next-door looks, deep brown eyes, and that melting smile. Mila is unlikely to demand fancy restaurants or being showered with gifts. The self-confessed "Trekkie" is more about chowing down on orange chicken from Panda Express and playing World of Warcraft than fussy flowers and boxes of chocolate.
Mila Kunis is the kind of girl who would probably sit on your couch in a t-shirt and shorts, giggle, and play World of Warcraft– something she's personally admitted she's "addicted to." Watching Family Guy with you? Mila voices Meg.
"People come up to me in the street and they're like: Shut up Meg!" Mila told W Magazine. Mila is a girl who learned how to throw a punch from Chuck Norris, ranks ice-cream as her favorite food, and hey! She starred in a movie called Friends With Benefits. Guys know that they'd never get the diva streak from Mila. Her family moved from Ukraine to America with just $250 to their name. Gaining bonus points for the exotic streak, Mila learned English from watching The Price Is Right. Mila's own appeal? Priceless.
22

GIRLS: BEYONCE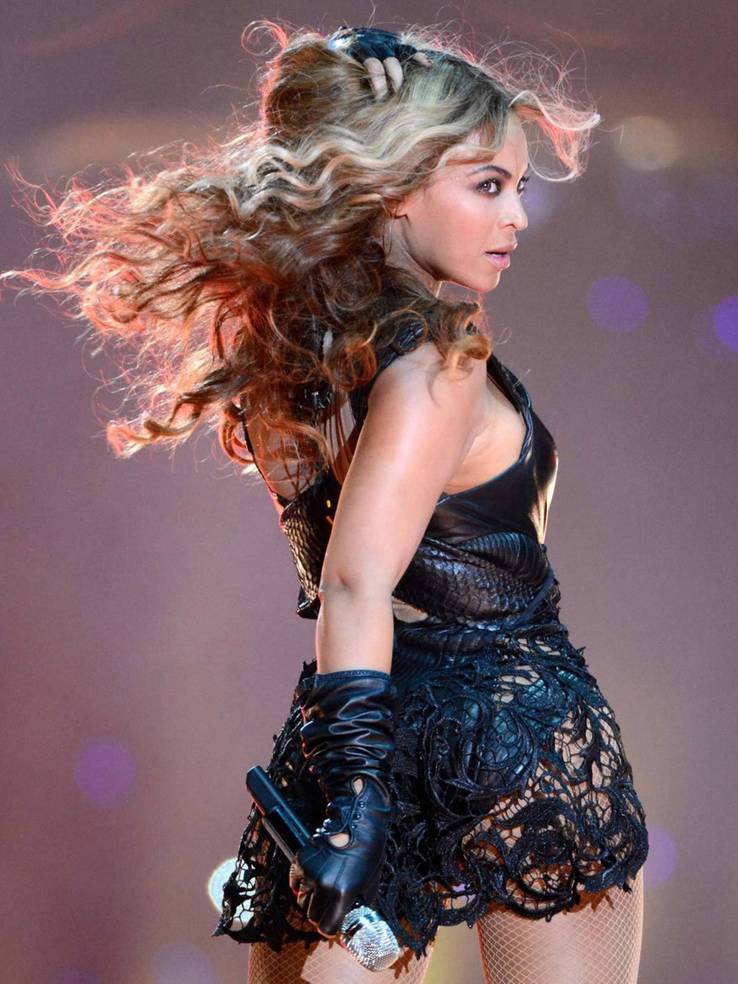 Don't get us wrong– Beyonce is hardly lacking in a male fanbase. Arguably the biggest face in music, Beyonce has been dishing out epic tracks since her days with Destiny's Child, when we didn't just get one "Independent Woman"– we got three. You don't get to be a feminist icon without a big bucket of qualities to your name, though. Nor do you get your own official "BeyHive" fan club without a ton of substance. Beyonce's "girl crush" appeal goes way beyond her music.
For Beyonce, it's as much about her voice as it is what she represents: Feminine empowerment. Putting her money where her mouth is, Bey literally "Runs This World," and she didn't do it with selfies. A solid work ethic, dedication, and a hard-hitting #GirlBoss attitude are what define Beyonce. Still, she manages to pull it off without alienating her fans. Take her quotes. "I'm not bossy, I'm the boss." Or her #nomakeup selfies captioned: "I woke up like dis.'"
With earnings of $104 million times in 2017, according to Forbes, Beyonce flies the flag for female success. Touring the world (one hair flick at a time), keeping her cool, and being a mom-of-three make Bey the ultimate #GirlIcon. And not a Blac Chyna scandal in sight.
21

GUYS: JENNIFER LAWRENCE
"Why can't I say anything normal?" Jennifer Lawrence might star in movies called Passengers, but this girl takes no prisoners. The reason J-Law doesn't have time for social media? She's too busy getting into warrior shape for movies that actually say: "Our leading lady can act." With Jennifer, you're looking at an actress who is willing to go deaf in one ear just to perfect the stunts. The Hunger Games actress was 100% real in every rock-scaling, tree-jumping, and archery stunt– when J-Law lays down the law, she lays down the law.
"We were doing a water stunt and I had to jump in with all these jets," Jen told Vogue. "I was deaf for like six days." From pushing her body to the limits in X Men: First Class to the Oscar she won for Silver Linings Playbook, Jennifer Shrader Lawrence wasn't the highest-paid actress of 2017 for nothing. When you realize she hasn't even received any formal acting training and was discovered while wandering the streets of New York City at 14? Just wow.
Behind the blonde looks, there's a dedication that's unreal. Jennifer prepared for Winter's Bone by living with Ozarks, chopping wood, and skinning squirrels. Jen's red carpet appearances? You'll find her scarfing down giant pizza slices.
20

GIRLS: KATE MIDDLETON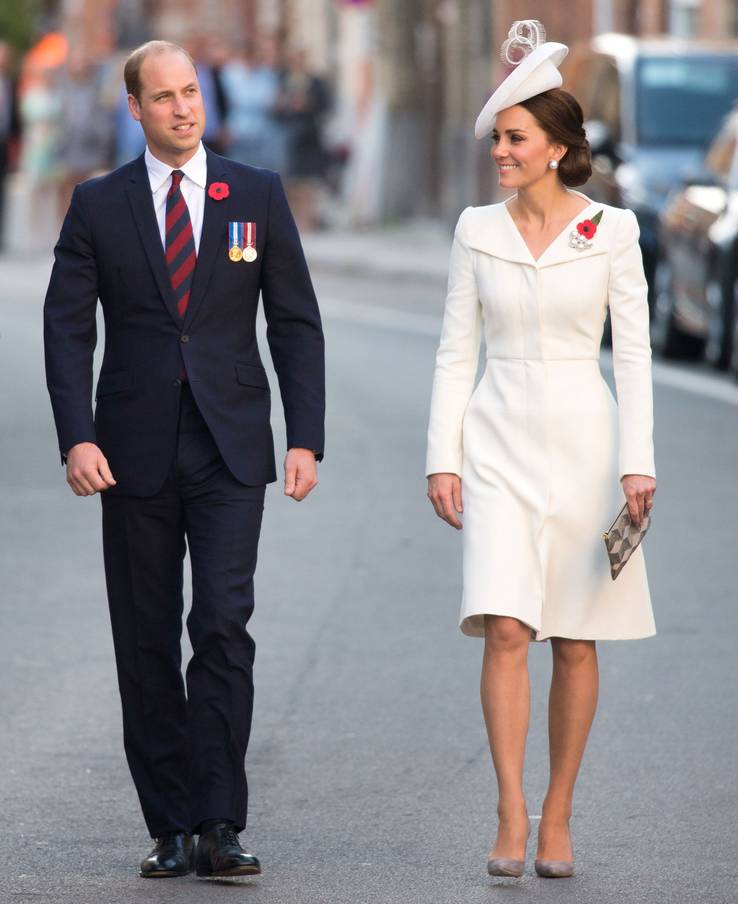 Name one girl who didn't grow up with marrying her "Prince Charming" as her fantasy. Kate Middleton may have taken a small step back recently to allow Meghan Markle some spotlight, but Kate was the original deal. Kate's fairytale 2011 wedding to Prince William is something some women are still getting over, although, it's mostly Kate's style that girls go nuts for. Pulling off the "Royal-Appropriate Wardrobe" without looking frumpy is a skill in itself, and Kate is nailing it one pleated skirt at a time.
Royals tend to marry people with a status. Princess Diana was Lady Diana Spencer before she married Prince Charles, but good old Kate was just a commoner. Will fell head over heels for her, walked her down the aisle in "that dress," and now, we've got the most stylish royal mom ever– complete with three perfect kids.
Whether she's stepping off planes with her hair billowing in the wind or turning up the ante for royal galas, Kate always manages to look perfect. Her fresh-faced beauty is something women around the world are straight-up worshipping, and this girl is 100% not Hollywood. Kate has her male fans, but it's the girls who are building Kate style files labeled: "Me, one day."
19

GUYS: EMILIA CLARKE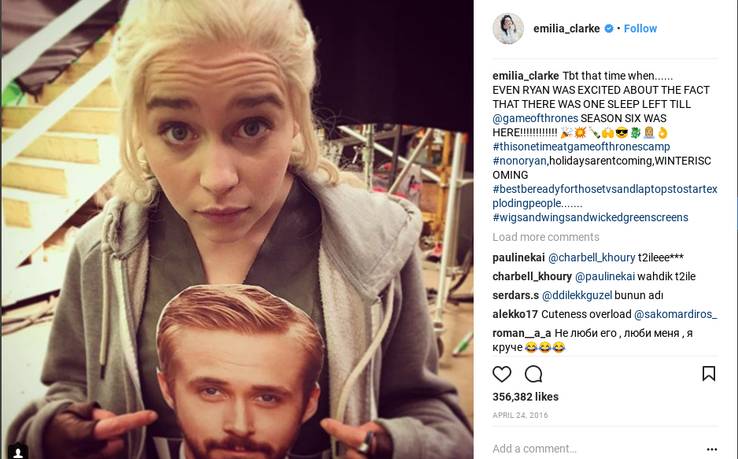 The producers of Game of Thrones chose right. Her flowing silver hair and a fierce attitude were just the half of it. Emilia Clarke was only going to make it as a Khaleesi by accepting that her character wasn't based on physical appeal alone. Emilia never wanted her career to end up as being "somebody's wife and somebody's girlfriend," according to LA Times. Of course, this actress is also topping guys' lists for being single– although she has dated Family Guy creator, Seth MacFarlane, plus, her Terminator Genisys co-star, Jai Courtney. GoT fans are familiar with Emilia's freedom of expression when it comes to shedding the costumes.
"She's not [showing off] for no reason, it's not gratuitous. She's [in this state] because she's just destroyed her enemies in this almighty blaze after they underestimated her. She played her trump card," Emilia told USA Today.
Emilia isn't the type to monetize on her body, though. She turned down an offer to star in 50 Shades Of Grey. As every single guy out there buys his ticket for Solo: A Star Wars Story, they're in it for Emilia's striking face, hard-hitting attitude, and super-chilled personality. Dwayne Johnson doesn't just hang out with anyone. "The last time I was this up-close to a man with arms the size of my waist was one Khal Drogo, hmm… I smell a superhero movie." Men are probably already signing petitions for that…
Featured Today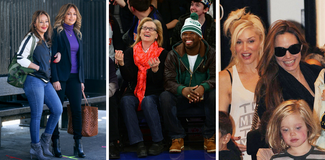 20 Hollywood BFFs Fans Would Be Surprised To See Together

12 Marvel Actors Who Are Actually Tough (And 12 Who Are Total Softies)

20 Surprisingly Strict Rules Royals Have To Follow When They Travel

18

GIRLS: SELENA GOMEZ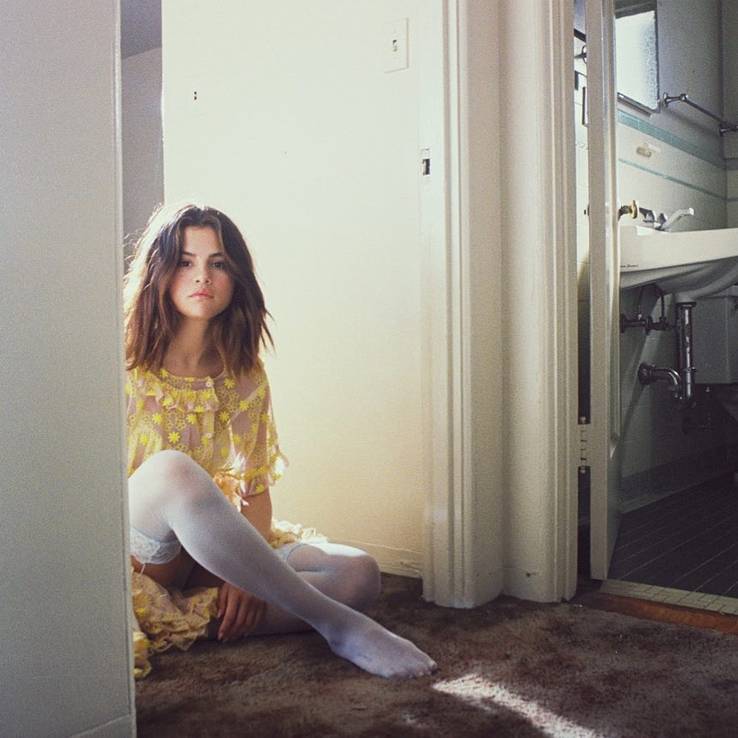 Women want a celebrity that they can relate to. Idolizing beauty has its limits– precisely why girls adore Selena Gomez. She's an A-Lister without the attitude. Instead of feuding with her rivals, Selena is the rock you can always lean on for support, but she'll never be boring. Opening up about having the auto-immune disease, Lupus? Publically saying that she suffers from anxiety and depression? The last two can get you kicked out of Hollywood.
Selena speaks right to the women following her: "They're worth more than an Instagram like, and they're worth more than a comment." When Selena needed a three-month hiatus from Instagram, she took it. FYI, leaving social media when you're that huge is something that can ruin your career. In August 2016, Selena put herself before the money she was earning from deals with major brands, and she stepped away.
Currently the most followed person on Instagram– with a 137 million-strong army behind her, Selena is proof that being yourself is the key to success. Louis Vuitton and Coach aren't signing Selena up for standing in front of mirrors without any clothes. They're loving her for the same reasons girls are– for stepping up. Selena's Step Up Organization commitment is literally about helping women become inspiring leaders. Who better to front it than Selena?
17

GUYS: GAL GADOT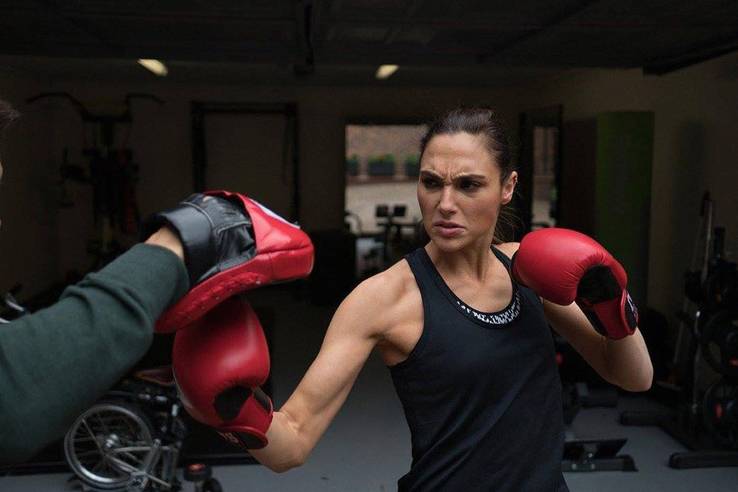 Being good-looking and playing a superhero is nothing new. Hollywood needed a breath of fresh air– Gal Gadot delivered it like no-one else. Name one superhero actress who has served two years in the military as a combat instructor. (Didn't think so). The Israeli model and actress was a relative unknown before Fast & Furious producers eyed her up– "He wanted to use my knowledge of weapons," Gal told GQ. Playing Wonder Woman twice in six months, pulling her own stunts, and being pregnant while filming might be reasons that girls respect Gal. Knowing that Gal can beat a guy to a pulp? Hello, guys.
Wonder Woman may have never seen a real man before, but she sure can fight them when necessary. Two years as a combat instructor in the Israeli military gave Gal Gadot an edge to her looks. "The director really liked that. He wanted to use my knowledge of weapons."
Gal also happens to have the kind of Amazonian beauty that made her perfect for the warrior role of Diana Prince. Gal auditioned for Wonder Woman without knowing what she was auditioning for, and she landed it right away. "Fame I am not paying attention to," Gal told Men's Health. The former Miss Israel is no ordinary beauty queen.
16

GIRLS: ELLEN DEGENERES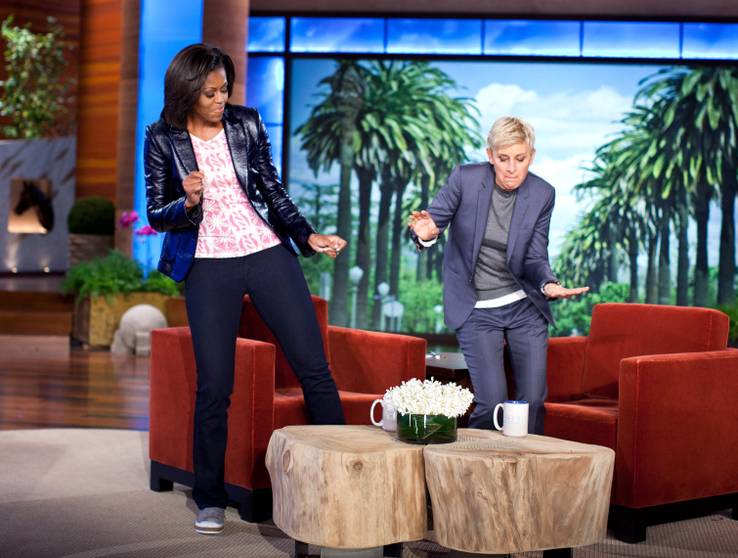 Let's face it, there are talk shows and there are talk shows. The Ellen Show? Everybody watches that. Why? Because it's hosted by one of the funniest, wittiest, and bravest women in Hollywood– not to mention one of the best dancers. The vibe with Ellen DeGeneres will always be chilled, and those pantsuits and sneakers will never get old. Viewers know that an episode of The Ellen Show will never be boring– if anything, it's the opposite. Pranks, scaring people out of their wits, and a genuine, down-to-earth personality are what make most women love Ellen on levels that are going off the charts.
"I like my coffee like I like my men. I don't drink coffee." Coming out as being in a same-gender relationship in Hollywood is something that still paralyzes stars with fear. Unapologetic, 100% in love, and 0% afraid, Ellen is happy to stand up and say that Portia de Rossi is her wife.
Before the fame though, Ellen roughed it out like the rest of us. She worked as a vacuum cleaner saleswoman, a TGI Friday's waitress, and an oyster shucker in New Orleans. Fans have received over $10 million worth of gifts from Ellen. With the energy of a teenager and the wit of a comedian, Ellen is someone women absolutely adore.
15

GUYS: MORENA BACCARIN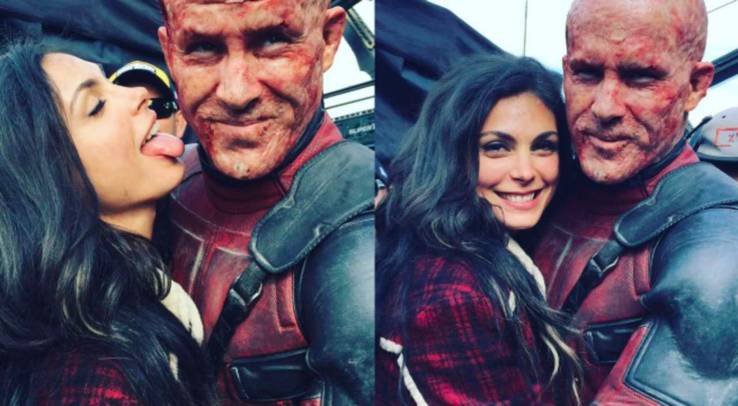 Here's one for the guys. Ryan Reynolds had a superhero wife– once upon a time. Oh, nobody special. Just Scarlett Johansson. Well, that and his actual wife, Blake Lively. Co-starring along the Deadpool actor will get you noticed, though. Morena Baccarin has spent most of her career being very beautiful but not very noticed. "I was not a natural talent like Claire Danes," Morena told The Independent regarding her role on the CIA thriller series, Homeland. Morena is pretty good at playing the lead guy's "other half." She did it as Mrs. Brody on Homeland, and in the detective series, Gotham. For Morena though, the fame really kicked off with Deadpool.
As fans hit movie theaters in the millions for Deadpool 2, Morena is becoming more and more popular. "He's so smart. It's too bad he's so ugly," Morena joked about working with Ryan Reynolds. "He smells like rubber the whole movie."
The Independent also reported that it was humble beginnings for the Brazilian-American actress, as she had to settle for being Natalie Portman's understudy in The Seagull. That said, she's best friends with her Firefly co-star, Jewel Staite. Her name also means "brunette" in Portuguese. Morena isn't just in the superhero industry for the fame, though. She voiced the Black Canary on Justice League, just for the fun of it.
14

GIRLS: CHRISSY TEIGEN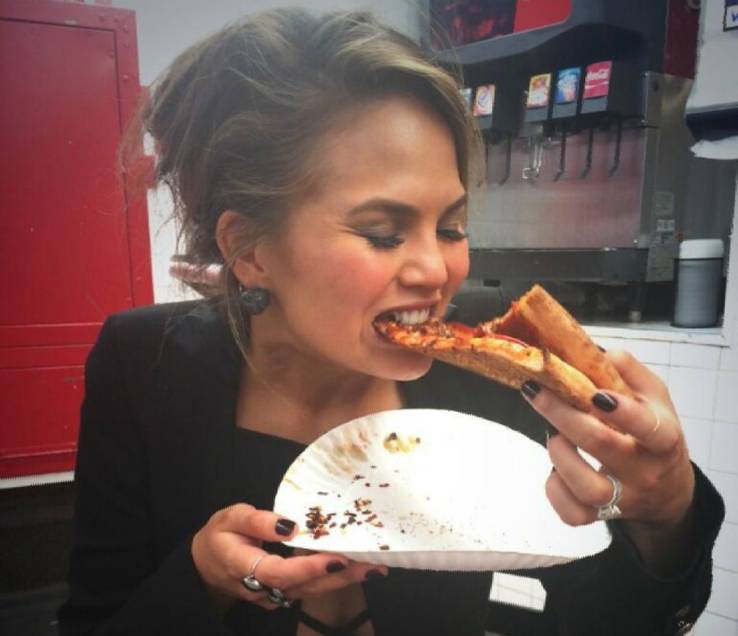 Chrissy Teigen is used to introducing epic food and lifestyle tips. With the arrival of her new baby, Miles, though, it's just one more reason for women to be crushing on the former model. Girls don't want to see models nibbling on carrot sticks while pretending they "totally do eat."
A celebrity willing to post double chin selfies of herself while munching on Taco Bell? Isn't Chrissy Teigen's husband, John Legend, the one who loves all of her "curves, edges, and perfect imperfections?" Looks like we've found our answer. Chrissy is the perfect kind of imperfect woman.
"Haaaa I just realized I got my period dates mixed up and I'm not PMSing, I just love pizza and ranch," Chrissy tweeted. While most girls would rank pizza and ranch as their perfect night in, they'll look up to a woman who can whip it up from scratch. Chrissy is no regular food and lifestyle blogger. FYI, Gwyneth Paltrow, food and lifestyle blogging is something that needs to be done right. Chrissy manages to light up the room from just being herself. Her relationship is basically one giant #MarriageGoal. We'd be doing a bad job if we didn't mention that Chrissy is hugely stylish and beautiful, not to mention hilarious. John Legend needs to watch out. This girl has the whole of female America crushing on her.
13

GUYS: MARGOT ROBBIE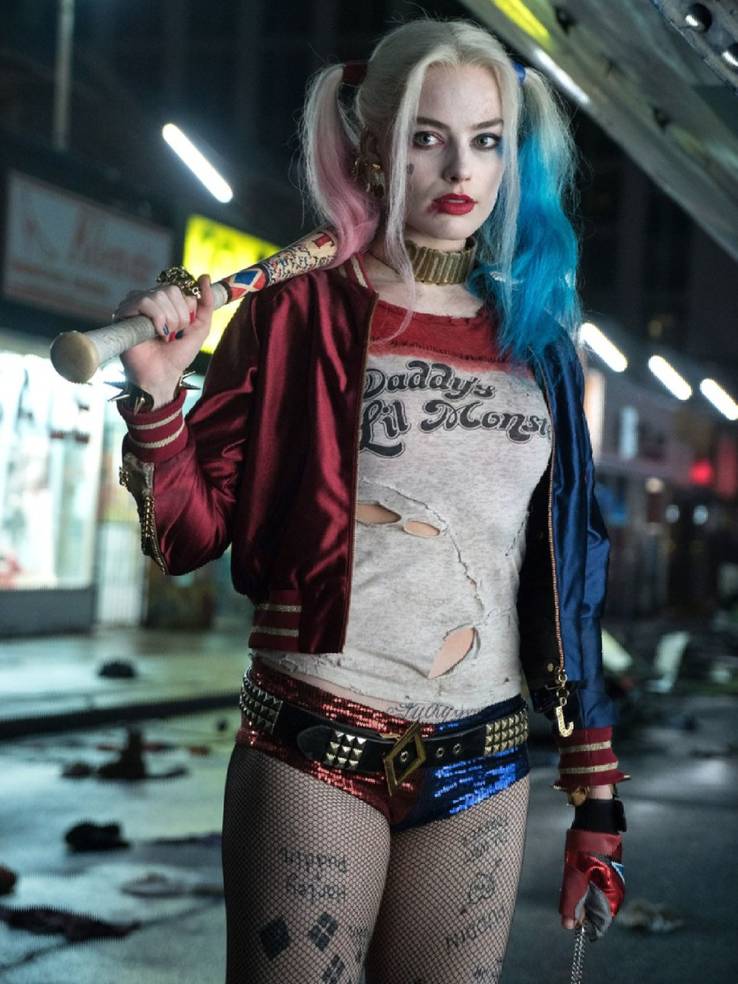 Here is why girls are jealous of Margot Robbie: She got to kiss Leonardo DiCaprio in Wolf Of Wall Street. Here is why guys love Margot Robbie: She's Margot Robbie. Being the new kid on the block in Hollywood isn't what it used to be. A pretty face will go a long way, but this industry has gotten more demanding. Want to land a role? Hollywood doesn't care if you're already established. In 2015, Margot was backpacking off the island of Croatia when she heard that a role was up for grabs.
"My shoes are wet, my denim shorts are damp. I've got no makeup, no clothes, and I'd calculated that in the last 50-something hours, I had six hours sleep in total." With her luggage lost in New York, Margot traveled non-stop for 24 hours to an audition where Will Smith was running late and arrived after her, according to EW.
It's unlikely that being an advocate for elephants is topping men's "reasons I'd date Margot" lists, but this girl knew how to make The Legend of Tarzan into more than a blockbuster movie. When it came to Suicide Squad? The producers wanted it "on the record" that Margot's stunt double "sat in a chair and watched." Yeah, this girl is going places. And where Margot goes, so do the guys.
12

GIRLS: JENNIFER ANISTON
Every girl out there is rooting for Jennifer Aniston. As women around the world sit there and scratch their heads: "How can someone so beautiful and funny be this heartbroken?" it's official. Jen is Hollywood's longest-lasting star. Friends' girl next door will always be "just across the hall" for us. Whether or not Ross and Rachel were "on a break," though– that one is still up for debate. This girl didn't just dominate a whole decade with her iconic "Rachel hair" and witty one-liners. There's an awesome personality underneath.
The 2000's gave Jen a brief five years of true happiness– unless you're a girl who doesn't count being married to Brad Pitt "happiness." In swooped Angelina Jolie though, and by the time filming of Mr. & Mrs. Smith wrapped up, so did Jen's marriage. Whatever it is in Jen's life that takes salt and rubs it in her wounds, it was back for more. In 2018, the 49-year-old Jen found herself single once again, as her marriage to Justin Theroux collapsed.
The husbands may be gone, but Jen never went away. The girl-next-door charm was never lost. If anything, we saw a stronger, fighting Jen emerge as she told the world she is "okay." Smartwater haven't dropped Jen, and Netflix just announced her as the star of their new show, First Ladies. For most girls though, Jen was a "First Lady" all along.
11

GUYS: BRITNEY SPEARS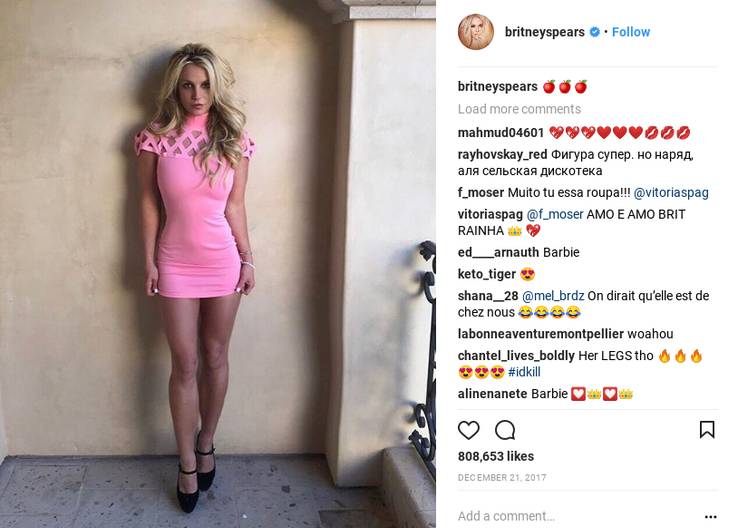 When it comes to Britney Spears, the message is clear: "Move over, 19 year-olds." Britney has been idolized by men around the globe since 1999. The queen of pop has been Toxic and a Femme Fatale. Nearly 20 years later, Britney hasn't gone anywhere, and she's still giving guys a "Piece Of Me." "Britney is pretty much every guy's guilty crush. She was never the world's greatest singer– no-one cared. Hitting that stage with more snake around her than clothing was more than anyone asked for. Once again, nobody was complaining.
"I'm Miss American Dream since I was seventeen, don't matter if I step on the scene or sneak away to the Philippines. They still gon' put pictures of my derriere in the magazine… you want a piece of me?" 
Whether she's pushing carts around Target or dripping in sweat on her Las Vegas Residency tour, Britney is staying up there as the icon she was meant to be. Men aren't interested whether or not a girl can spell Cinnamon Toast Crunch (Britney's grocery list revealed her own spelling: "Cinamin Toast Crunch"). Men want an all-American girl who can work those moves, post those workout shots and hey! She's still got the looks.
10

GIRLS: HILARY DUFF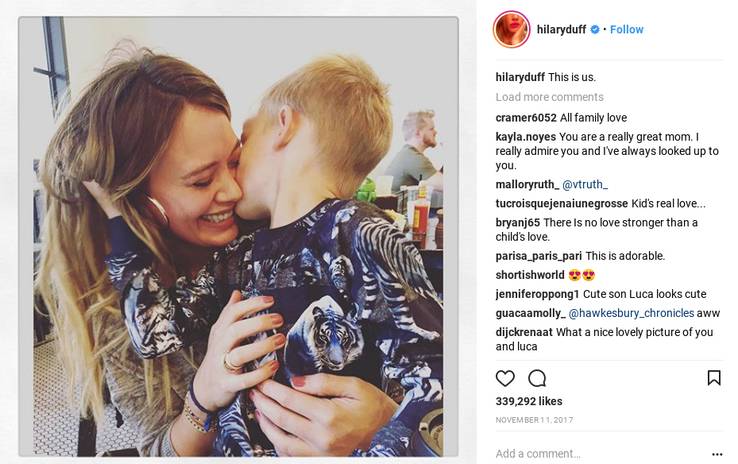 Okay, so Hilary Duff had a head start. The Disney years are long behind this actress and singer though, and Hilary is currently building up her crushers on Younger. Girls love Hilary for being a solidly grounded beauty with just the right amount of attitude. Instead of feeding her Instagram followers one giant Photoshop, Hilary's morning selfies show her as the time-strapped, real mom she is. Hilary spent most of 2017 shutting down the shamers by posting post-baby pics of her body, captioned: "Since websites and magazines love to share celeb flaws– well I have them!"
The only filter Hilary Duff we're seeing on her Instagram is her coffee filter. Hilary knows what she likes (The Sims), and what she dislikes (any kind of bell pepper). "I embrace the mess."
"There's so much pressure to always have it together, and I'm not falling for it," Hilary told Shape. "You see supermodels who have babies, and the next week they look like they were never pregnant. That was not the case with me." What was though, was a totally refreshing, totally real image that made every single woman say: "I can relate to that." Hilary is a style icon without the teetering stilettos. "The key to a happy life is cheese." It's statements like these that women can get on board with.
9

GUYS: KENDALL JENNER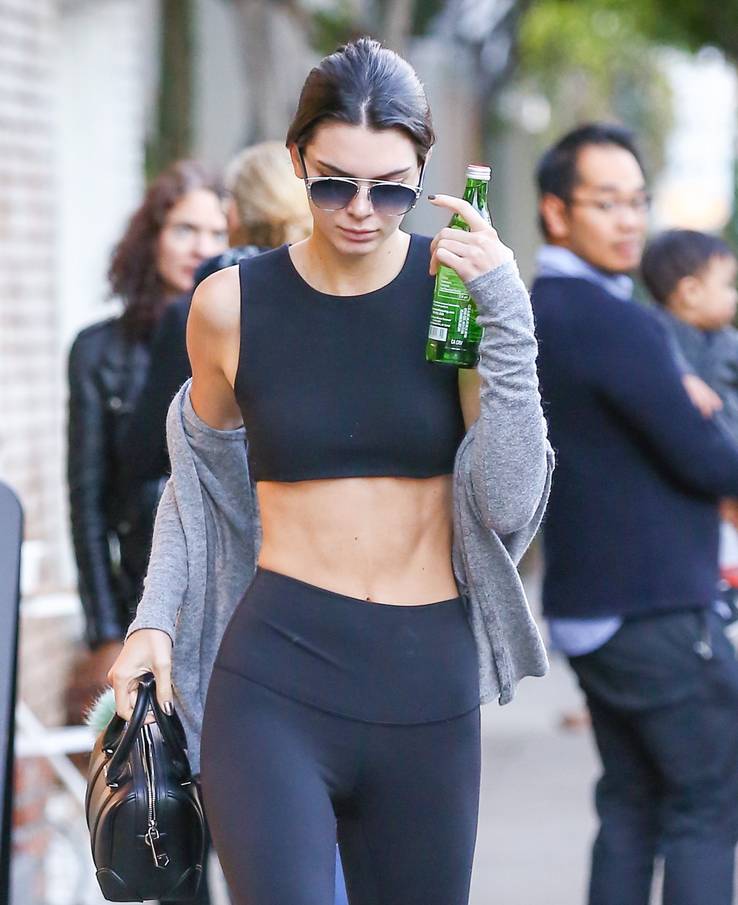 Even the guy in the background is checking her out. The "black sheep" of the Kardashian-Jenner clan, Kendall Jenner, isn't just turning heads for her angelic face, trademark curves, and burger appetite. Of course, stepping out in an ab-flashing cropped top is going to build a male fanbase, but for Kendall fans, this girl isn't just "another model." More withdrawn than her outspoken sisters, Kendall channels her energy into her personality. Vintage Corvettes are her jam and yes– she did hit up a burger joint immediately after the 2016 Victoria's Secret fashion show.
Kendall is made of strong stuff. Those willowy limbs are supporting some serious muscle– not surprising that her Estee Lauder beauty campaign opened: "Ready to workout?" Of course, Kendall then throws around giant boulders before doing what she does best: Looking effortlessly beautiful.
"Is Kendall Jenner..?" autofills to "single" on Google. If that isn't proof that the model is on every guy's "list," we don't know what is. If you're a guy, we'll save you the trouble. "Kendall Jenner and Blake Griffin Close to Break Up" is the current cover story on Elle, after the two reportedly "avoided each other" at Coachella. Since 99% of men do not want to be avoiding Kendall, it works out handy that her model physique is blown up on a Calvin Klein underwear ad in Times Square, New York.
8

GIRLS: MAYIM BIALIK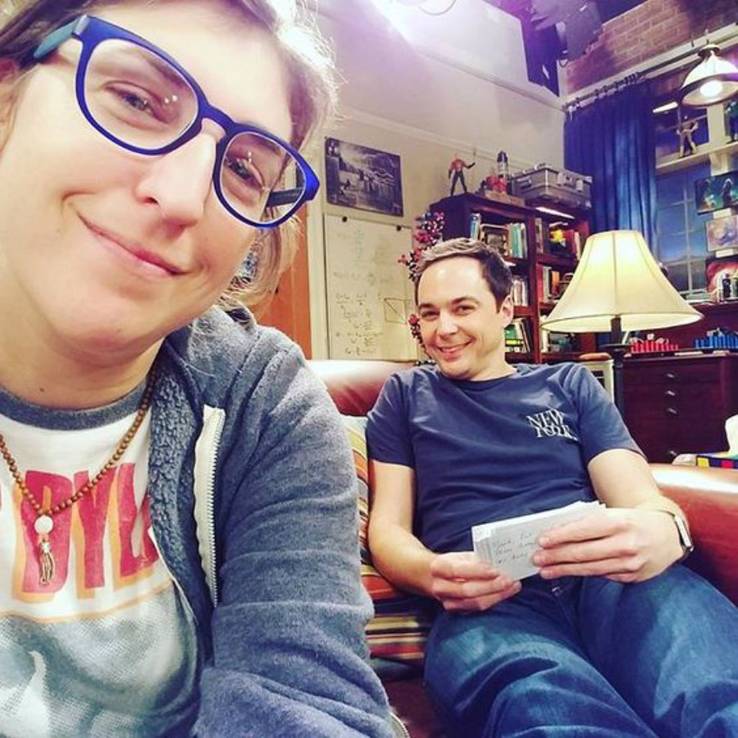 Here's something unusual. Women crushing over a female sitcom character whose job it is to be "the frumpy one." The Big Bang Theory's, Amy Farrah Fowler, personally describes herself as: "a cute bespectacled neurobiologist with the hair the color of mud." Behind the drab browns and awkward cardigans though, there isn't just a beautiful face– there's a super-smart woman. Mayim Bialik has a Ph.D. in neuroscience, likely making her the only BBT cast member who actually understands her lines.
Women are respecting Mayim for being brave. Unconventional parenting methods that promote attachment parenting and nursing kids until they're four years old? Mayim doesn't just casually tweet about it. She's written an entire book on it, and the Prade-Willi syndrome Ph.D. she has specifically focused on the hormone, oxytocin– the same hormone that "bonds" mothers with their kids.
Mayim has risen from underdog actress to bonafide superstar. Girls love her unconventional beauty, vegan eats, and refreshing Instagram posts that don't have "standard Hollywood" written all over them. They love Mayim for being opinionated in the things that matter to her– like taking the $200,000 she earns per episode and using it to send bullet-proof army vests to the Israeli Defence Forces. Mayim is Jewish, and she feels a huge bond to Israel. Being yourself and not apologizing for it? That's got "girl crush" written all over it.
7

GUYS: EMILY RATAJKOWSKI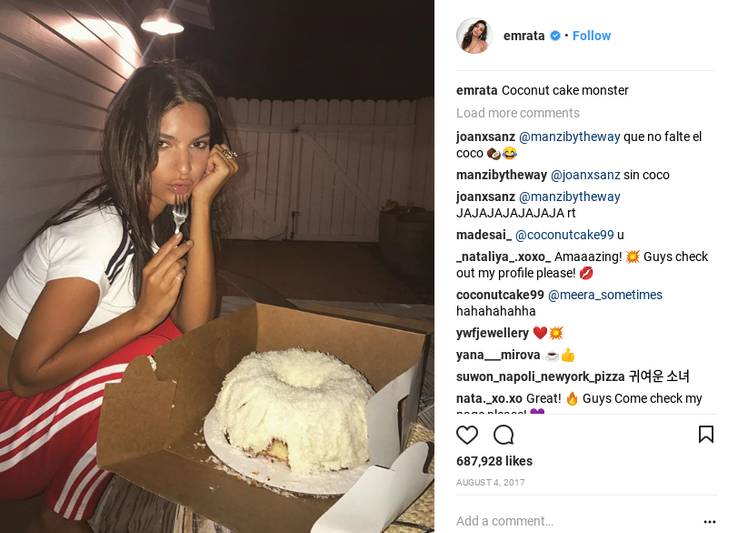 Emily Ratjakowski may have shot to fame in the music video, "Blurred Lines," but the male opinion on her is pretty clear. This is a model and actress who every guy wants to date (and learning that Emily is married is probably a giant downer). A married model is still a model, though. Behind the "it girl" and the Sports Illustrated covers though, there's a girl that every man wants to date. Seriously, take a look through this girl's Instagram. 80% of the pics are probably having that husband of hers worried out his mind, but if you're a guy, don't lie. You like a girl with an appetite.
"I have a relationship with Postmates," EmRat told Business Insider. "It's basically Indian food and Thai food, preferably when I'm horizontal in bed." Wishing that they were that carton of rice, men are falling in love with Emily Ratajkowski – one coconut cake at a time.
Staring right into the lens with a giant plate of steak and fries is only the start of it. Emily basically lives for coconut cake, and this pic is living proof. "You should see my refrigerator. It's insane." Whip cream sundaes, pizzas, and a whole lot of meat sum this girl up. Oh, and the fact that she's totally a "men's girl."
6

GIRLS: KIM K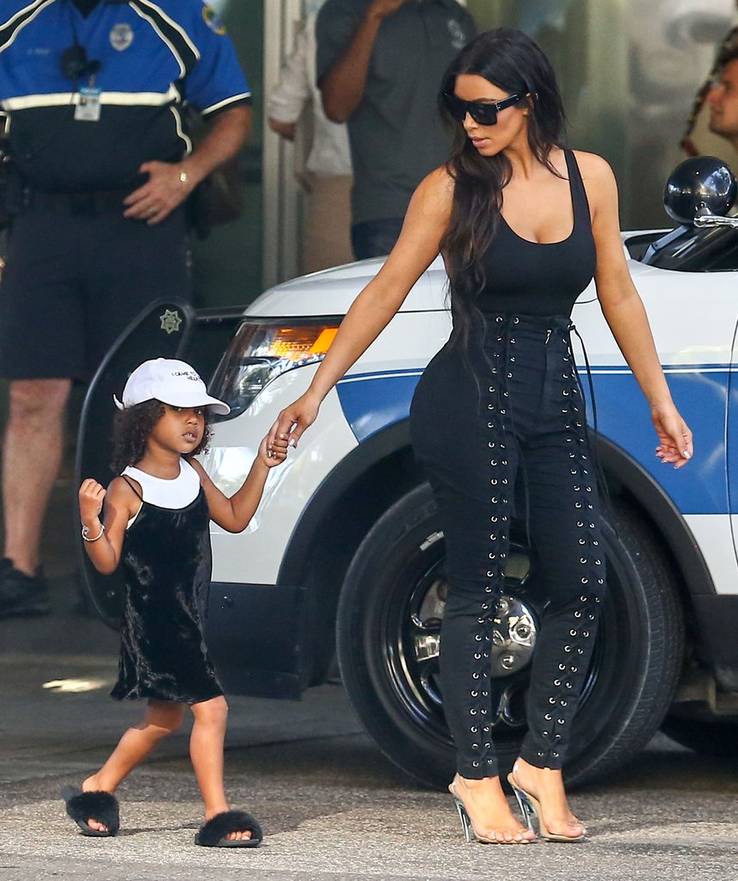 Don't get us wrong– Kim Kardashian isn't exactly bottom of the male wishlist, but this star's fanbase is just like her motto. Feminine empowerment is no joke with Kim K, and the half a million dollars she can rake in for one sponsored Instagram post are proof. Women don't just love Kim for her business mind– is there anything this woman touches that doesn't turn to gold? When Kim's 2016 tweet casually announced that she was "transferring $53 million" into her and her husband, Kanye West's joint account, women were baffled. Those were just one-year earnings from her Kim Kardashian: Hollywood video game.
Kim has made quite the turnaround from her beginnings as Paris Hilton's stylist. Kim inspires women to say: "Hey! I've got curves, cellulite, flaws. They're what make me who I am, and I don't care." When you have over 100 million Instagram followers and the media scrutinizing your every move, baring all in front of the bathroom mirror is actually pretty brave.
Kim doesn't stumble out of nightclubs at 3 a.m. looking a wreck, nor does she get herself into embarrassing scandals with the law. Three kids and single-handedly running an empire make Kim a total inspiration– as do her quotes: "I love when people underestimate me, and then become pleasantly surprised."
5

GUYS: KALEY CUOCO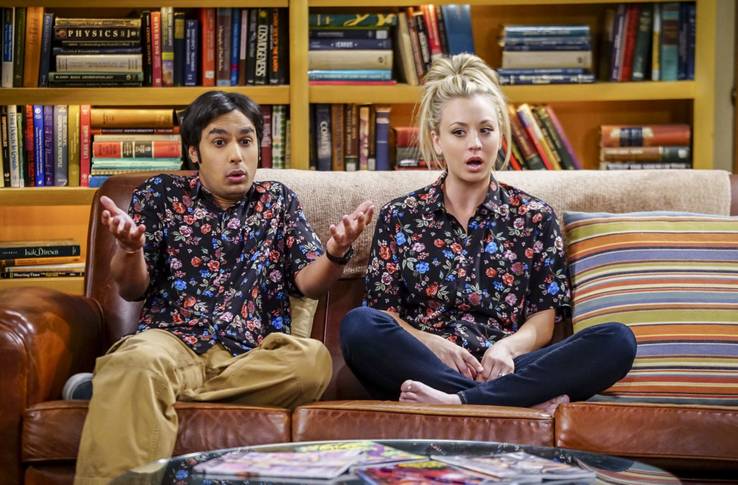 2007 brought men a whole new reason to fall in love. Right there on their screens, standing in her tiny shorts, TV had brought the girl everyone wanted as their "girl across the hall." Most guys are still pretty confident that they'd make a better neighbor to Kaley Cuoco's Penny character than Sheldon Cooper– do you triple knock? Guys are loving Kaley for her ditzy yet street-smart Penny persona and sweetheart looks. Like most of the witty ladies on this list, though, men are digging Kaley for her humor.
"No one eats a giant meal and burger and a soda and feels great after. You feel good when it's happening," Kaley told Us Magazine. That's basically BBT. You feel kind of guilty afterwards – didn't you have actual stuff to do? But it's "good when it's happening."
There's an outdoorsy feel to the horseback riding enthusiast that gives this actress the "non-diva" edge guys love. Kaley was also a nationally ranked tennis player before taking up acting. Men might not find a vegan actress massively appealing, but they'll dig a girl who works out. A bone structure that can rock long blonde or a pixie cut and still look great? Kaley is just racking up the points, here.
4

GIRLS: MELISSA MCCARTHY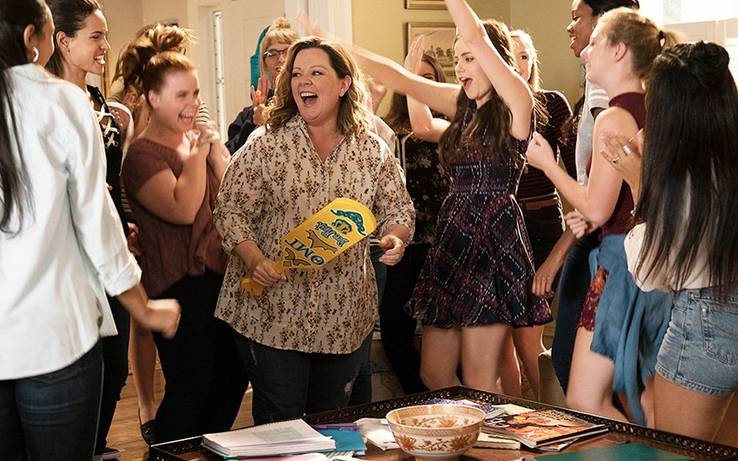 Original, independent, confident, and side-splittingly funny, Melissa McCarthy has a lot to love. This is an actress who has broken down the barriers of shape in a size-zero industry, one Bridesmaids quote at a time. For a girl who couldn't withdraw cash from the ATM because her balance was under $5, Melissa is now the third highest-paid actress in the world, according to CNBC. In 2017, Melissa joined Scarlett Johansson, Justin Timberlake, Tina Fey, and others on SNL's Five-Timers Club show. Answering "Plus Size questions" for Melissa isn't anything to be insecure about. You can see for yourself.
Melissa McCarthy put all the shamers in their place with a 2017 interview on how she's handling her weight. "The thing is, if that is the most interesting thing about me, I need to go have a lavender farm in Minnesota and give this up."
As Life of the Party hits movie theaters (and Melissa's 75 lb weight loss makes her unrecognizable), this actress is making a stand. "Settling" was never something Melissa had on her watch. Settling into a couch on The Ellen Show is more like it. Instead of complaining– have you seen what these Hollywood stars will moan about? Melissa appreciates what she has. "I feel I got hit with a lucky stick."
3

GUYS: SOFIA VERGARA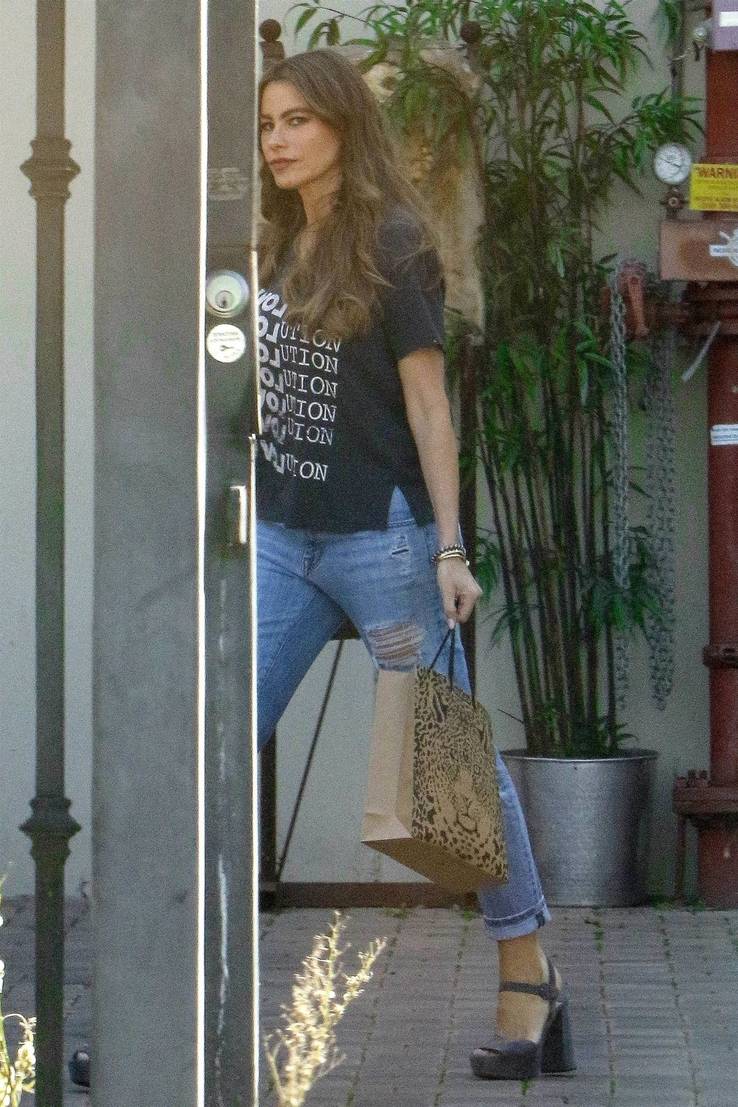 People used to tune into sitcoms with the word "family" in them for a wholesome, child-friendly hour. Enter Sofia Vergara– Modern Family's shining star (and TV's highest-paid actress). Oozing femininity with curves that would make Kim K jealous, Sofia is a sitcom actress who checks a lot of boxes. Sofia can't stand expensive gifts from men "that she never wears." She told Men's Health that "personality" is her number one attraction point in men, although she admitted that she "doesn't have a type."
"I've liked short guys; now I like tall ones. I've been with fit guys, guys who aren't fit; attractive guys, and guys who aren't. It didn't even occur to me that splitting the bill was a thing until I first came to the United States. I was like: Men do that? My guy friends in Colombia would have a heart attack if I tried to pay."
Pay for dinner Sofia might, but guys know that they'd be dining with one good-looking woman. That South American accent is a huge appeal, and for some, a fiery temper might be, too. "I'm Latin and I scream and get mad fast. I need a man who has a strong personality," Sofia said. If you're a guy, are you up for the challenge?
2

GIRLS: TAYLOR SWIFT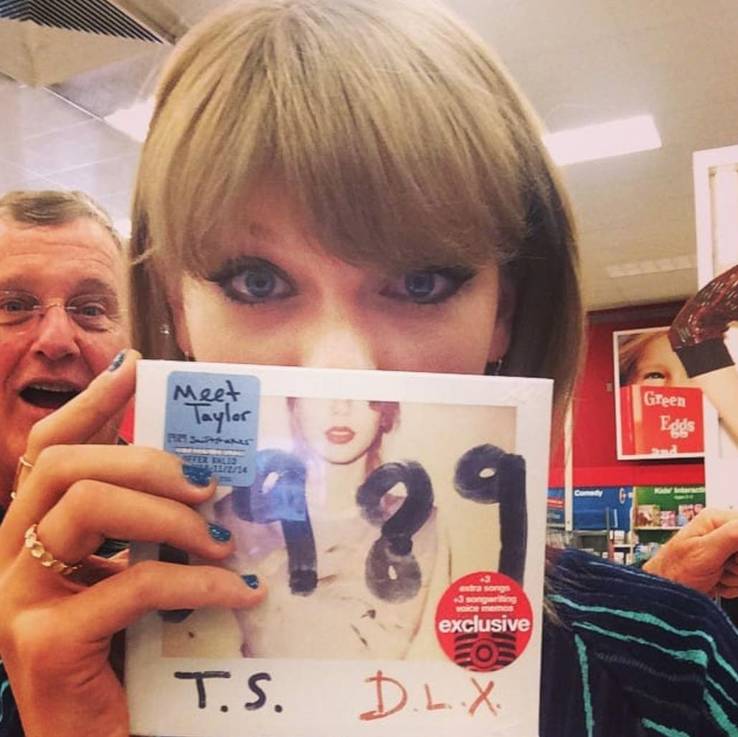 Women will always look up to a female celebrity who is beautiful (without makeup), powerful (but still fun), and happy to update her Instagram in wooly sweaters with her cats. Taylor Swift may hang with Hollywood's elite, but there's something approachable about this singer that just says: "Come on in." Taylor isn't trashy– something that's actually quite hard to avoid when you're that famous. Dorky dancing at award ceremonies? Tay-Tay is right on it. "Haters gonna hate" as her lyrics? Most girls can get on-board with that. Obsessed with baking? One blueberry muffin, please.
Taylor flies the flag for success with a little "something different." Deleting her entire social media for the release of her 2017 album, Reputation, wasn't just effective. It was original. When Apple was launching its music and not giving royalties to artists? Taylor stood up for herself and emerging artists. The mighty Apple backed right down with a humble, "okay."
Most of all, though, it's the little things. Adorable morning selfies captioned: "I woke up like thissss (with a cat on me)." Why does that appeal to women? Because half of them are doing the exact same thing. Girls might not be as rich as Taylor, but they're looking up to this girl for all the right reasons.
1

GUYS: BLAKE LIVELY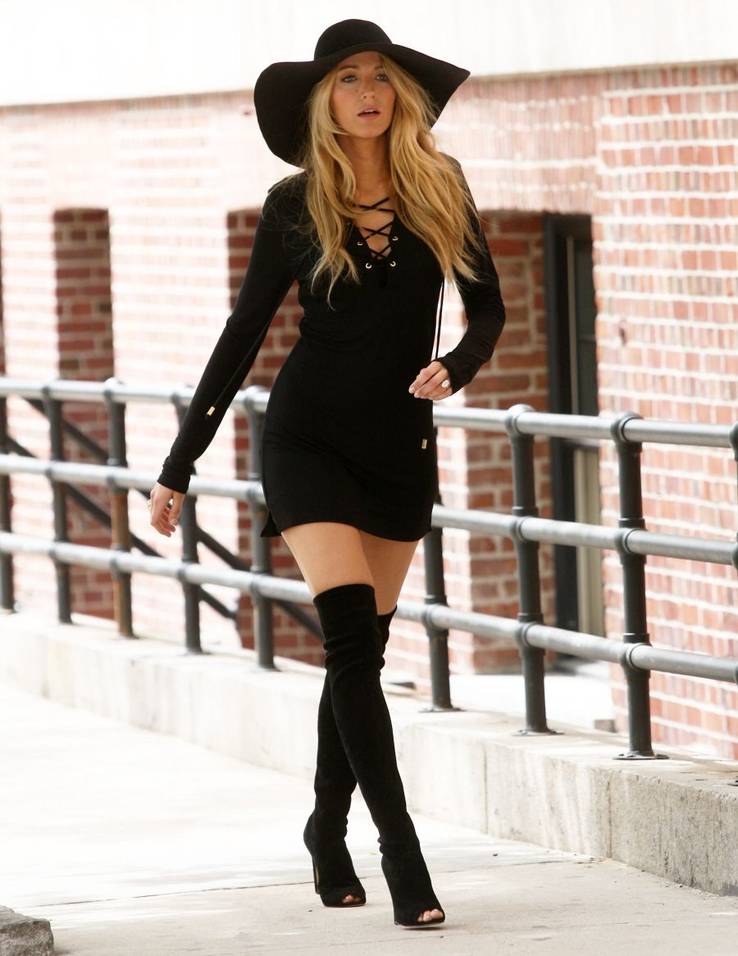 Blake Lively was supposed to be a "girls" star. Hollywood cast Blake in Gossip Girl with indulgent TV as their goal. They certainly didn't cast her for the guys. Of course, when you're married to a superhero actor like Ryan Reynolds, men are going to notice the eye candy on the actor's arm. Blake was winning over the guys on her own, though. Wearing a yellow two-piece swimsuit in the movie, The Shallows, wasn't the only reason men were noticing Blake. The actress pulls her own stunts. She also faced her fear of sharks, according to News Australia.
"The bloody nose was real. I used to be afraid of sharks. So I went diving with some great white sharks." The Shallows actress was "held under water kicking and screaming" just to imitate what a shark's weight is like. No wonder Blake Lively is married to a Marvel icon. Huge Blake fans will also know that the actress was also pregnant while pulling those stunts. Of course, a fit physique fighting sharks alone isn't going to do it for this list. Guess it works out well that Blake is also incredibly beautiful.
You're either a girl or a guy. And guess what? So are your friends. They'll need to make up their own minds with these 24 celebs, so hit share on Facebook and let them decide for themselves. If you're standing there jumping up and down, screaming: "She is so not right!" Let us know.
Source: Read Full Article