Social media can be a tricky thing to maneuver for celebrities. On one hand, it's a promotional tool: They can announce film and album releases, life events, and their opinions on anything and everything. But the last thing is where it gets tricky: How much is too much to share online? When does a personality cross the line between entertaining and annoying?
Many famous people have it down to a science: They maintain a presence, sharing fun, personal anecdotes without getting too intimate, and let their publicity team handle the rest. But when things start to enter weird territory, it becomes all too obvious that a celebrity is handling their own accounts.
Whether they're in politics, TV, music, or are just known for being known, these are some of the celebrities who have really annoyed us on social media.
15. Lea Michele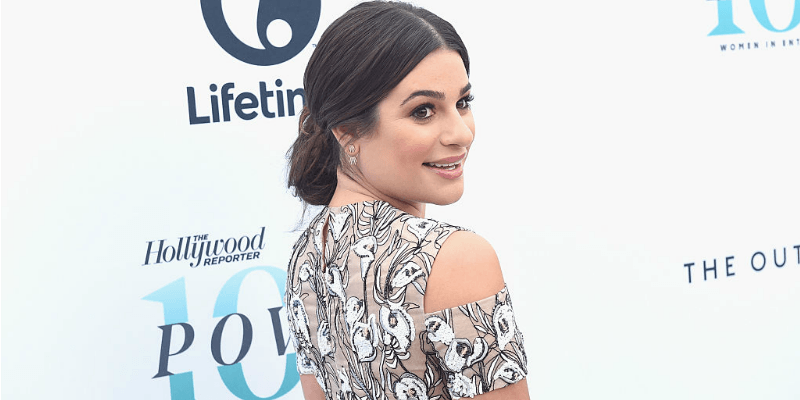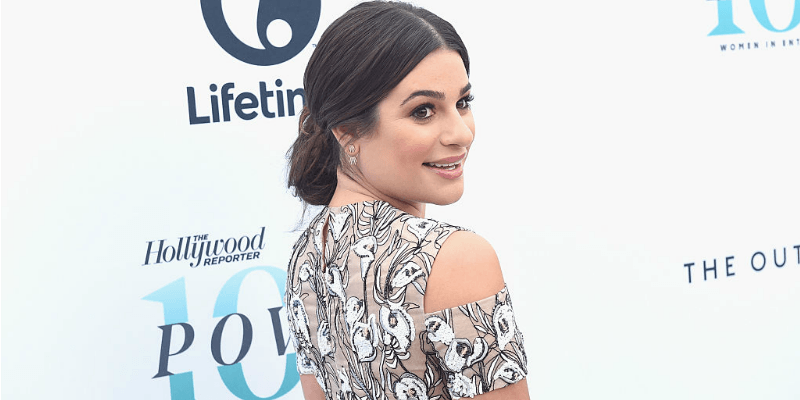 Lea Michele | Kevin Winter/Getty Images
There's an age old question that asks, "Does art imitate life, or does life imitate art?" It's often hard to tell, and there's no one who exhibits this better than Lea Michele. The actress rose to prominence as the star of Glee. Her character, Rachel Berry, began as an extremely self-involved wannabe starlet who would stop at nothing to get to the top. As the series progressed, Rachel evolved a bit, but continued to fall back into her holier-than-thou ways.
During Glee's run, Michele was primarily known outside of the show for her relationship with co-star Cory Monteith, who passed away in 2013. As the series came to an end, Michele's social media presence began to boom, and she capitalized on it, quickly becoming a sexier version of her TV persona. Her Instagram is an endless parade of pouty faces, "good vibes," and showing off her body, Kardashian-style. Not to say that she hasn't earned the right to glam it up, but let's be real: Everything she does comes across as completely fake.
14. Tyler, The Creator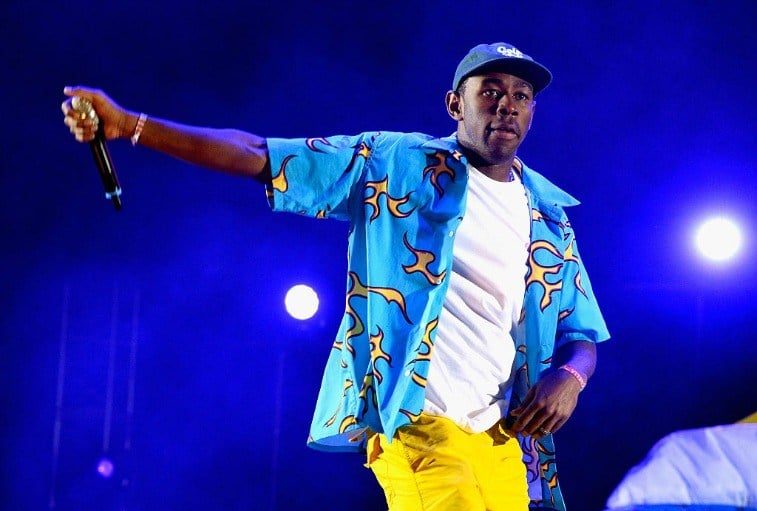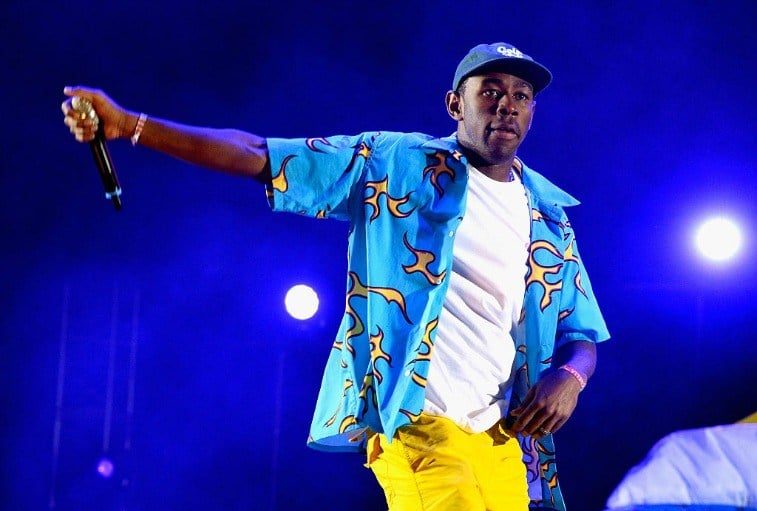 Tyler, The Creator | Frazer Harrison/Getty Images
Artists are a unique brand of celebrity, especially musicians. Their social media channels often become an extension of their art, which can be a good thing or a terrible thing. Tyler, The Creator has always made a splash on social media, stirring up controversy for using homophobic slurs and basically just tweeting without thinking (or consulting his PR rep).
So it wasn't all that surprising when he deleted his account. As of March 4, 2017, Tyler's Twitter was no more. Several fans had taken screenshots of his Twitter bio, which he had recently changed to read "high change i delete this and insta, how are you?" He never did follow through on Instagram, and reappeared on Twitter in April, updating his bio to "let me be the one."
13. Madonna
Madonna | Nicholas Hunt/Getty Images
Even with the best intentions and well-deserved fame, celebs can misstep when it comes to social media. Madonna has earned her place in pop culture, but things were a lot different when she was at the peak of her fame. Now, she has to try and keep up with the Kardashians of the world to stay relevant, and it's not exactly her forte.
Madonna's Twitter is, like many who aren't truly comfortable with the platform, a bit confusing. She tweets with a lot of emojis, and misplaced capital letters. Her message appears to be all over the place: She celebrates women's rights and other like-minded causes, but there's also a lot of promotion, though for what, it's hard to say.
Of course, it's hard to knock the Material Girl too much — she shares photos of her adorable adopted children, and always shows a lot of passion for what matters to her. But maybe someone should help her find a better way to express all of this.
12. Kourtney and Khloe Kardashian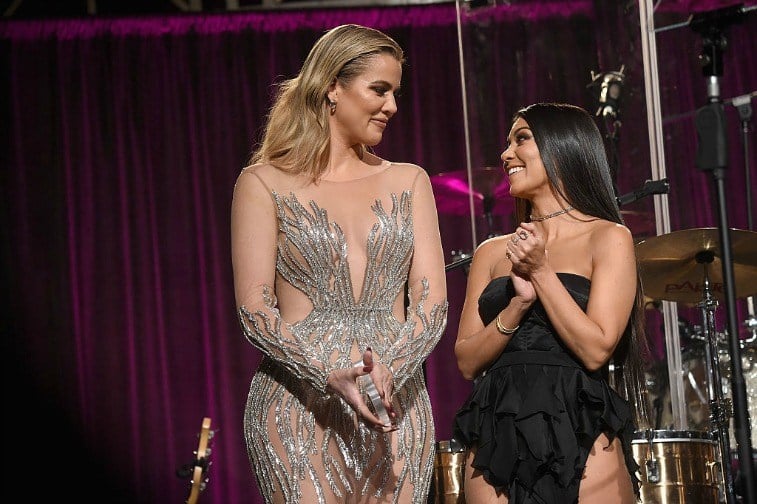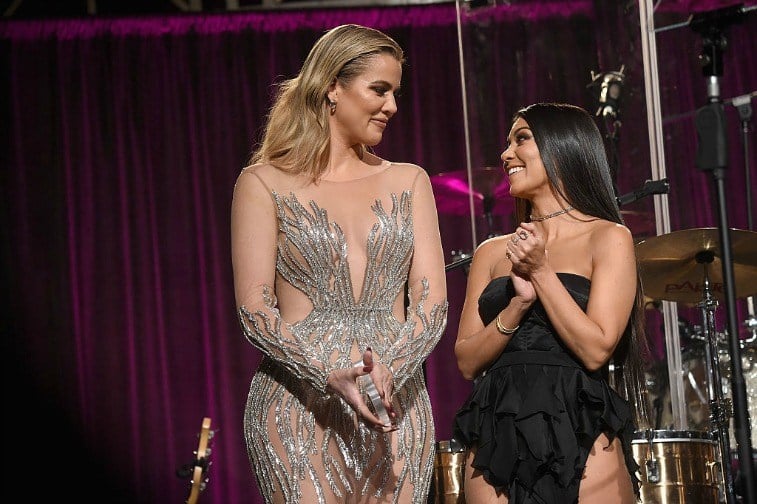 Khloe Kardashian and Kourtney Kardashian | Jamie McCarthy/Getty Images for Gabrielle's Angel Foundation
Get ready for a pattern. The Kardashians dominate this list, probably because they all are of the same mentality (and the same representation). Like the rest of her family, Kourtney is a big fan of herself. She posts frequently on Instagram, often sharing multiple images of herself in the same outfit from different angles. Should someone tell her that Instagram isn't her own personal mirror?
Khloe isn't really any better. Both sisters use Twitter as essentially a way to share blog posts from their personal branded sites (that they of course, write themselves). Her Instagram is in the same vein as Kourtney's, but sometimes worse, as she's often advertising products from her Good American clothing line.
Fortunately, there's a silver lining, as Khloe does try to promote charitable causes that matter to her. Of course, all of this is moot: The Kardashians are going to keep doing things the way the professionals they've hired tell them to. Maybe someday that will involve a little less self-promotion and a little more natural sharing.
11. DJ Khaled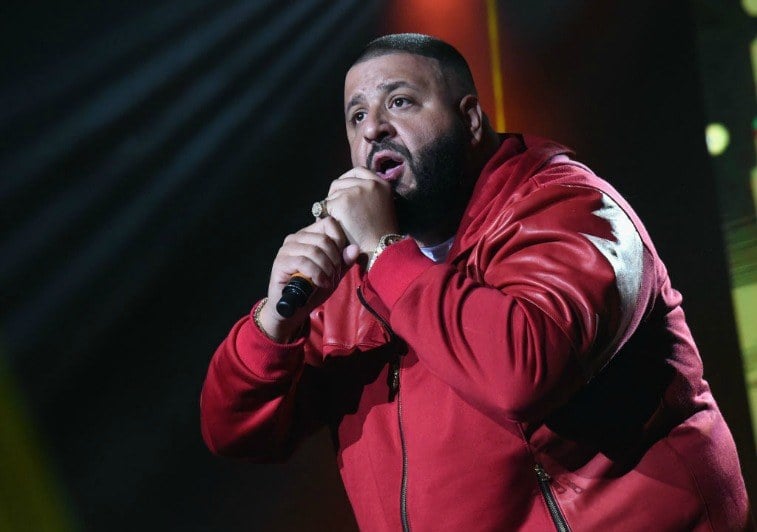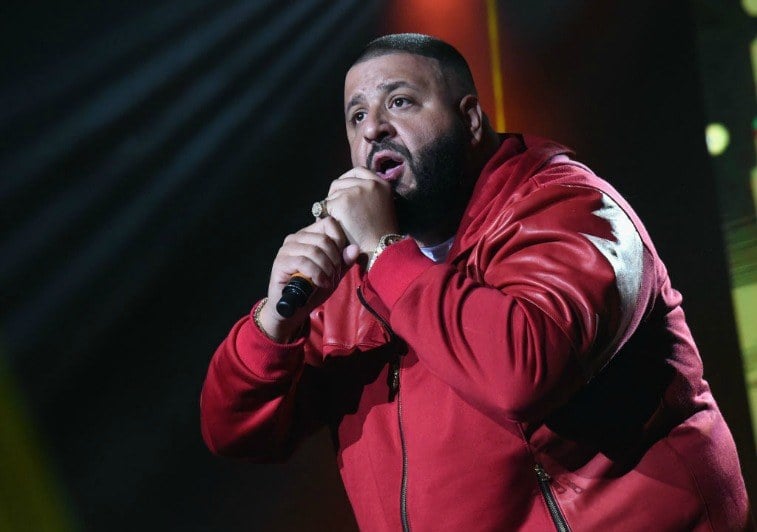 DJ Khaled | Rick Diamond/Getty Images
For a lot of celebs on this list, there's really just a problem of excess. Take DJ Khaled for example: his Twitter is a lot of the same, over and over. Constantly bringing up your album doesn't make people want to buy it more! And the overuse of unnecessary hashtags and caps lock are other subjects entirely.
Now, take his Twitter stream, and make it into one never-ending video. That would be Khaled's Snap story. While yes, his son, Asahd, makes adorable appearances, it's like the artist has never heard the adage "less is more." Like Pratt, he records almost every second of his life, from walking down a hall to pressing buttons in the studio. Maybe a little mystery would be a good thing, huh Khaled?
10. Kanye West
Kanye West at the 2016 MTV Video Music Awards | Jewel Samad/Getty Images
This list would not be complete without Ye. Even before he became Mr. Kim Kardashian, West was arguably the most controversial person on Twitter. He became infamous for his rants, and made quite a few enemies.
Fortunately, things have been quieter on the West-ern front as of late. West has taken to focusing on promoting music, his and that of those he respects.
Since shortly before his hospitalization in November 2016, West's online presence has been scarce. Still, looking back at his Twitter history, it's easy to see that he was screaming for attention for some of his mental health concerns. Attention that he has now (hopefully) gotten.
There are many, many instances that can be called out, but some of the most notable are the time he declared Bill Cosby's innocence amongst growing allegations of rape, his attack on Wiz Khalifa for using the initials "KK" for a strain of weed, and when Amber Rose called him out for a very specific sexual interest. And these are just the moments that took place in 2016.
9. Scott Disick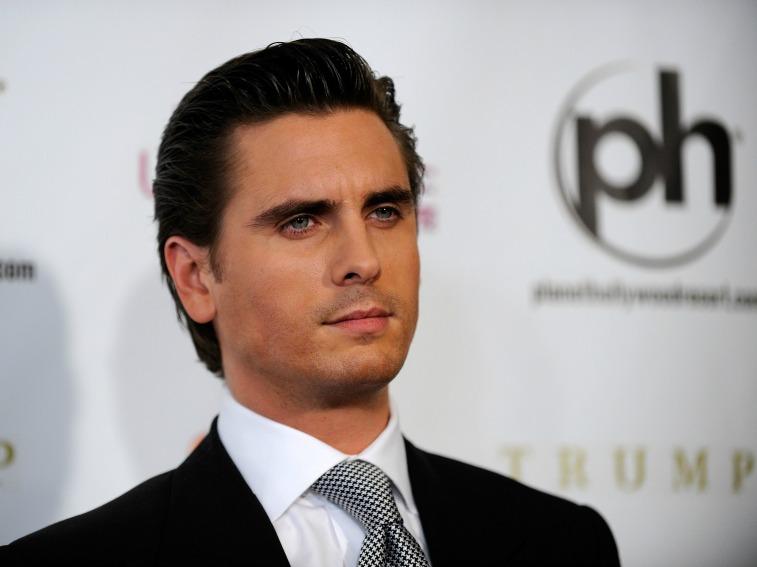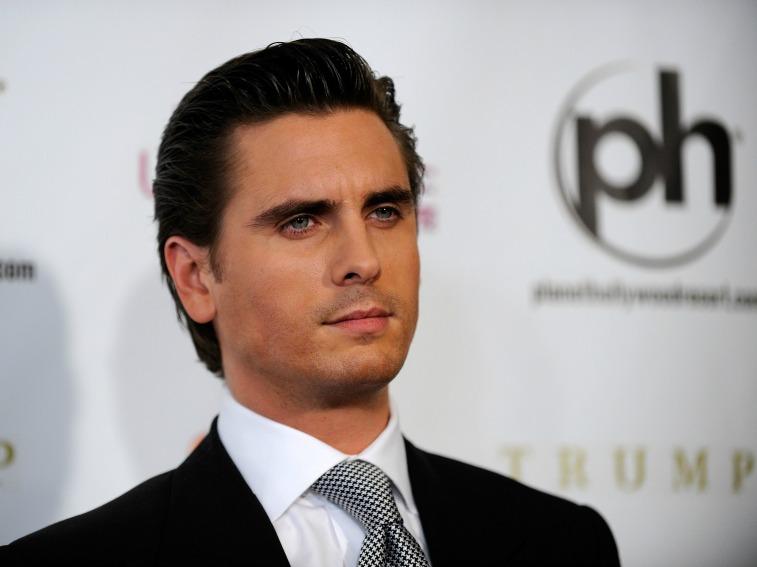 Scott Disick at the 2012 Miss Universe Pageant | David Becker/Getty Images
Though not a Kardashian by birth, here's another psuedo-celeb who hands with the family. Scott Disick, baby daddy and long-time on-again, off-again boyfriend to Kourtney, feeds off the haters with his social accounts. Not that people don't have a reason to despise him: In addition to flaunting his wealth without shame, Disick has been known to be very rude to the Kardashians, who are really the only reason anyone knows his name in the first place.
Disick's Instagram account (with the self-important handle @letthelordbewithyou) is dominated by images of his extravagant lifestyle. Most notable is his vast array of vehicles, which range from sleek sports cars to trucks with impossibly large wheels — and of course, the family private jet. Disick is anything but humble, referring to himself as "Lord Disick" (thus the handle), and boasting about his latest purchases.
Unsurprisingly, his Twitter isn't any better. In fact, it may be worse. It features links to his Instagram posts (though he hasn't posted on Twitter since mid-2016, so there's one upside). Instagram is clearly Disick's platform of choice, as it allows him to use few words to show off his toys, and easily conveys the message that he thinks he's better than everyone else.
8. Paris Hilton
Paris Hilton is known for things like sex tapes, her family's money, and reality shows, much like another celebutante who ranks higher this list (wait for No. 3). However, Hilton has been doing this since long before "social media celebrity" was an occupation. In fact, in the early '00s, there was no one more famous than Hilton.
But after The Simple Life and her time behind bars, Hilton never regained the popularity she once held. Like Lohan, she dipped her toes into the (heated) pools of pop singer, cameo actress, and fashion "designer," though most of her cash seemed to flow in from her various fragrance lines.
However, she was still Paris Hilton, and it was still all about her. Looking at her social media profiles is exactly like looking at the tabloids 15 years ago, only with modern updates to her clothes and general appearance. She's the same socialite she's always been: donning sunglasses, striking poses, and promoting products. It's simultaneously comforting and terrifying to see that some things never change.
7. Lindsay Lohan
Lindsay Lohan | Tim P. Whitby/Getty Images
Some former child stars essentially disappear from the public eye, and go on to lead civilian lives. Others take some time off, or manage to propel themselves into a serious acting career. However, most child stars who stay in the biz tend to go off the deep end a bit, before trying desperately to become relevant again. This is where we find Lindsay Lohan in 2017.
After a couple of DUIs, a few rehab stints, and a complete lack of success in Hollywood this decade, Lohan has come back to entertain us the only way she knows how: social media. The 30-year-old maintains an active presence on Twitter, Instagram, Snapchat, and even Facebook, where she has actually encouraged followers to reach out to her on the Messenger app. Her posts are generally self-centric, but in the past she has tweeted her support of (or frustration with) various political causes and figures.
And it gets weirder. For her official relaunch, Lohan has decided to create a reality TV show called The Anti-Social Network, where she'll hack into the social accounts of seemingly regular people (aided by someone they know) and make them complete challenges in order to win money. Why? Because, according to the promo, Lohan "is social media." Whether or not she can made a comeback by violating the privacy of others remains to be seen.
6. Justin Bieber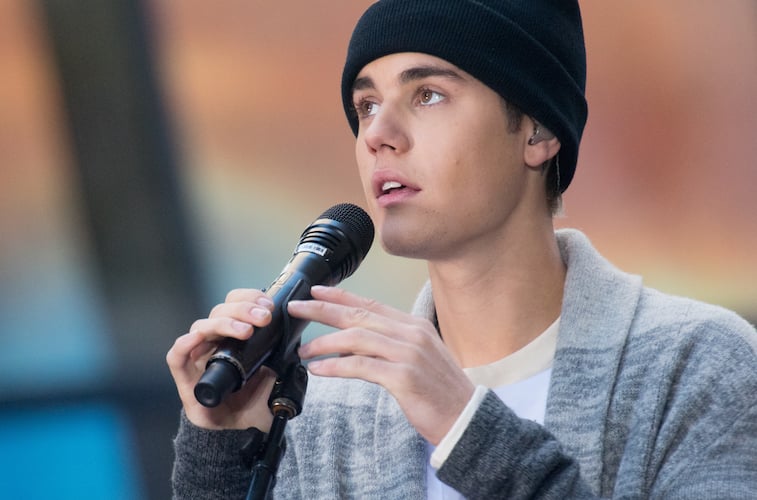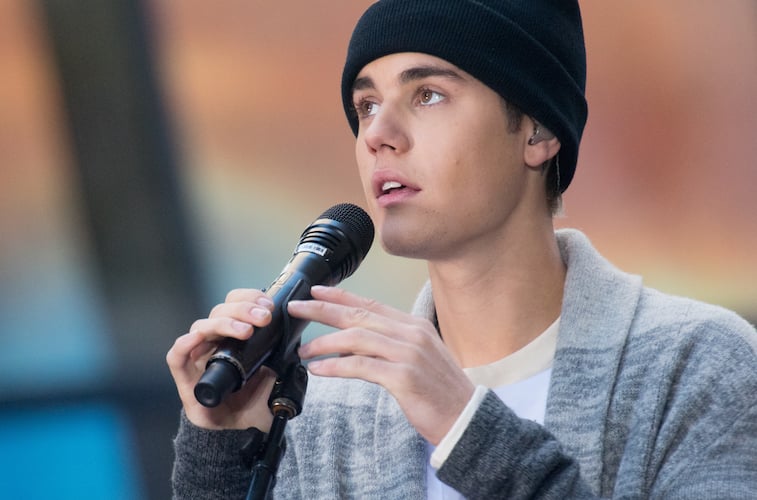 Justin Bieber | Noam Galai/Getty Images
For a guy who had a phenomenon named after him (who still remembers Bieber Fever?), the Biebz is certainly hated in the social media sphere. His is a strange case of a teenage boy who became famous on YouTube, catapulted to mainstream stardom, and now doesn't seem to appear anywhere but in the blogosphere and on his personal accounts.
Starting with his Instagram, Bieber has an affinity for black-and-white photos (of himself), paparazzi shots (of himself and occasionally fans), and travel/workout videos (yes, of himself). Not that Instagram isn't a prime hub for selfies from the famous and non-famous alike, but a little variation might be nice. Then again, when he has shared images that featured others, a feud with his ex, Selena Gomez, broke out — so maybe he should just refrain from posting altogether.
Bieber's Twitter usage is sporadic, and very random. As for Snapchat, he's scarcely seen. At least we're lucky enough to avoid his waning influence on one platform.
5. Spencer Pratt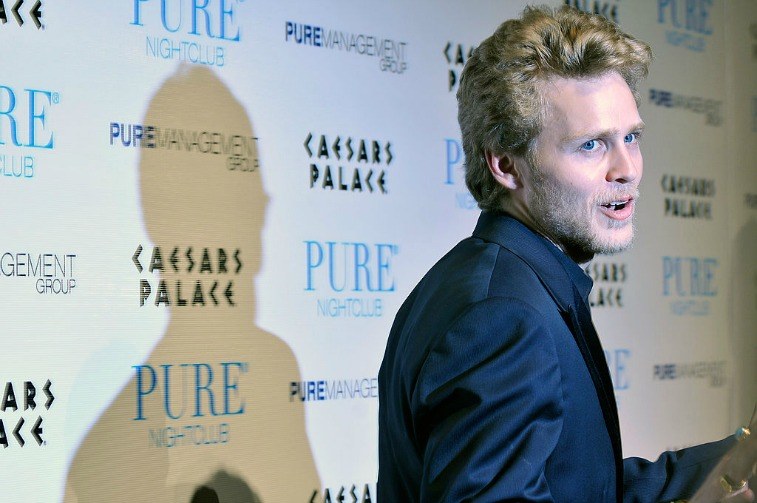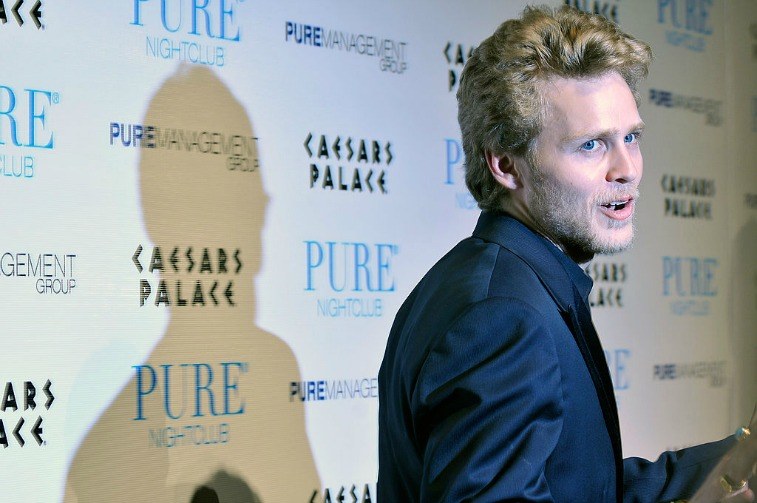 Spencer Pratt | David Becker/Getty Images
The former (sort of) reality TV star records every single moment of his life on Snapchat. Seriously, if you ever want to know what he's doing at any given time, his Snap story has the answer.
Of course, why you would want to follow him or even know what he's up to these days is a mystery itself. Pratt is known for The Hills, where he started dating his now-wife, Heidi Montag. The pair, known as Speidi, have appeared on reality shows like Celebrity Big Brother … and that's about it. Yet sadly, they still maintain a notable social media presence.
So what does Pratt post? Well, he loves food, so that shows up a lot. Basically, whatever he's obsessed with at that moment, like a hummingbird he named Allen, who he has lengthy conversations with. His Twitter reflects more of the same: An erratic mess of random thoughts, his fascination with collecting crystals, and retweets of people who mention him. It's bizarre, but at least you don't have to hear his whining voice like you do on Snapchat.
4. Snoop Dogg
Snoop Dogg | Frazer Harrison/Getty Images for BMI
Many celebrities are known for a signature cause, body part, or thing that they've said. This can define them in a positive or a negative way. Some stars try to distance themselves from this trait, while others embrace it.
Enter Snoop Dogg. When you hear his name, it's synonymous with almost exclusively one thing: smoking marijuana. The rapper has never been shy about his vice, but he's also never been known for being the most vocal person in general. This is why his Snapchat story is so obnoxiously him: It's just video after video of him listening to music and smoking weed.
Of course, his other social accounts aren't much different. Snoop's Twitter is pretty much the same as his Instagram posts, which are photos of his face, videos of him talking, and the occasional meme. Not to say that he doesn't have anything to offer his fans, but it's hard to determine exactly what point he's trying to make.
3. Kim Kardashian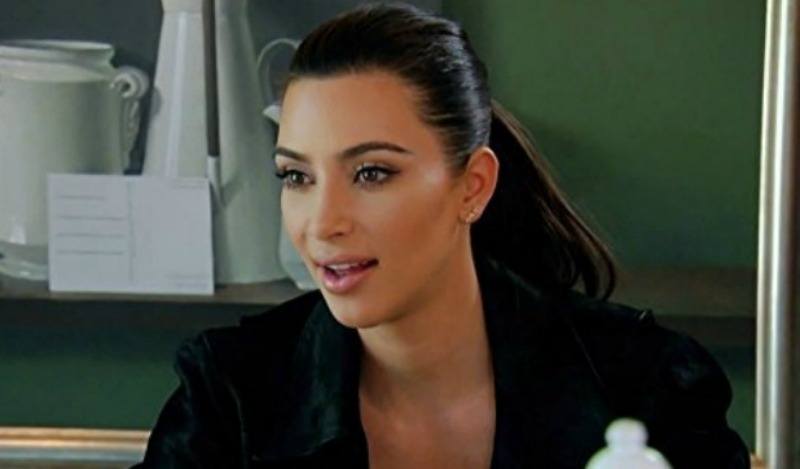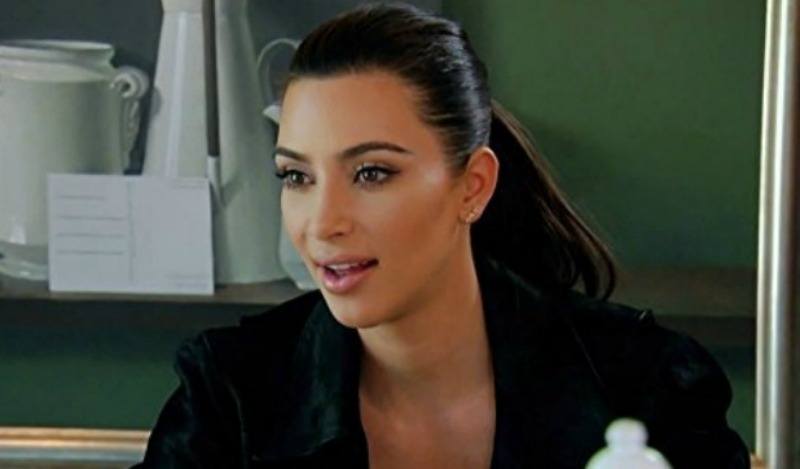 Kim Kardashian on Keeping Up with the Kardashians | E!
Known for becoming famous through a sex tape scandal, Kim Kardashian's social media presence is likely the most interesting thing about her. Her show, Keeping Up with the Kardashians, is the definition of the hashtag #RichPeopleProblems, and she and her family have mostly made their money by showing everyone how much money they have.
Regardless of how you feel about the Kardashians personally, you likely know the highlights of Kim Kardashian's life over the last decade or so. She went from being a party girl struggling to remain in the limelight, to a wife with two children and a booming brand. But that doesn't mean that her incessant and extremely vain Instagram posts are any less annoying.
Of course, Kardashian did pull back from social media for awhile, which has definitely brought her intolerable levels down a bit. In October 2016, Kardashian was robbed in her hotel room in Paris. The celebutante took some time off from her accounts for a few months, returning to Instagram in early 2017. Lucky for us, she's now back to posting frequent images of her backside.
2. Charlie Sheen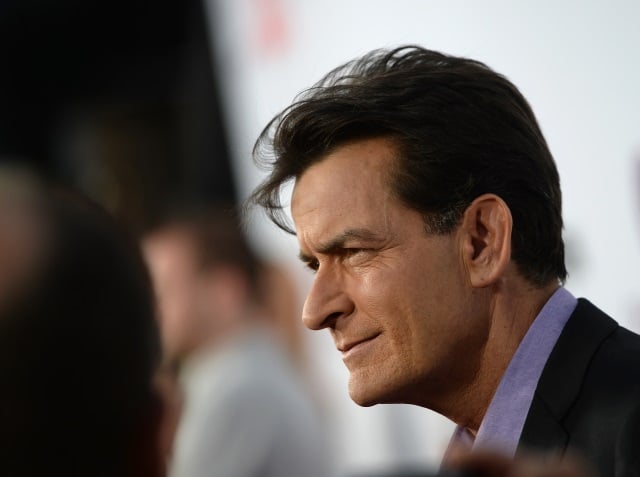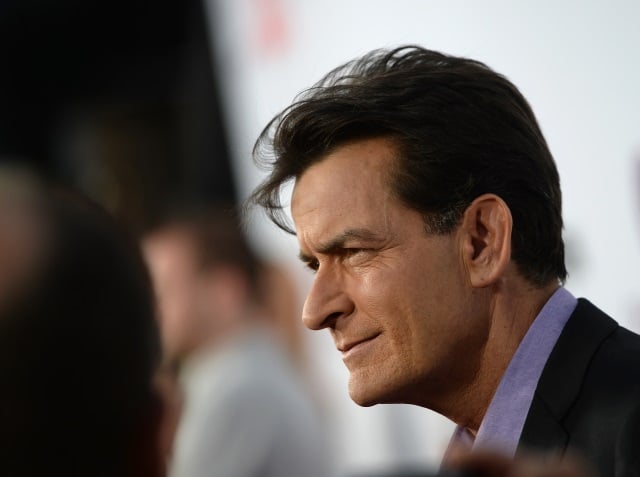 Charlie Sheen | Michael Buckner/Getty Images
Even while they're starring on a hit TV show, actors have been known to wig out. Charlie Sheen had a lot going on in his life in 2011. It was the eighth season of his CBS sitcom, Two and a Half Men, when things went drastically wrong. Sheen went to rehab, was fired for negative comments he said about the show and its creator, and sued the network for wrongful termination.
Apparently, Sheen decided the best thing to do was lash out on Twitter. His tweets during that time were erratic to say the least, and he was soon the subject of a Comedy Central roast. Later, Sheen admitted that in addition to his substance abuse problems, he was dealing with his HIV diagnosis at the time.
Fortunately, things calmed down a bit, but Sheen's Twitter presence is still a weird one. His tweets feature frequent unnecessary line breaks, ellipses, and a copyright symbol (for images he doesn't own). Still, at least he appears to be doing a little better, and resorts to cracking jokes rather than flipping out at other Twitter users.
1. Donald Trump
Donald Trump | Spencer Platt/Getty Images
Long before Donald Trump became POTUS, the hotel mogul, reality show host, and all-around rich white guy was known for his tweets. He has many, many opinions, ranging from celebrity couples to politics. Mostly, he just really likes to tell people what they're doing wrong.
Now, he's the leader of the free world, and yet Twitter is still his go-to platform. Trump is known for his emphatic use of caps lock and exclamation points, as well as his abhorrent grammar — though the latter has improved since he started posting from the Oval Office.
No one is safe from a Trump tweet: Not other world leaders, organizations, or the entirety of the free press. So, if you're a thin-skinned person with even a little clout, you might want to be wary of what you say. You never know who's next on the chopping block.
Check out The Cheat Sheet on Facebook!
Source: Read Full Article