Do you think that working for celebrities are the kind of opportunities that people would give it all to do? No, you are completely wrong. Being a personal assistant to the glamorous actors and actresses may sound extremely attractive, but behind the curtain, there are some unforgivable incidents which may leave you dumbstruck. The personal assistants are sometimes even involved in every daily chore of the celebs and sometimes for their family members as well. The front is eye-flashing, but if you look close into the lives of the celebs and the assistants, not everything is as happy as it may seem. The beautiful glow of the celebs lives is only in our eyes, but in reality, it is very different.
Personal assistants are meant to deliver any service, and that literally means any, to the celebrities, no matter how unreasonable the demand is. They have to go through a lot, and have to do whatever is asked of them, things that are even beyond your wildest dreams. All of that to get paid. It is pure luck. But in most cases, celebs are awful to their assistants, and they don't even get to fight back. The assistants actually end up with pretty traumatic experiences.
Here are the stories of the assistants of 15 celebrities which make you think twice about wanting to work for a celeb.
15

KIM KARDASHIAN – STEPHANIE SHEPHERD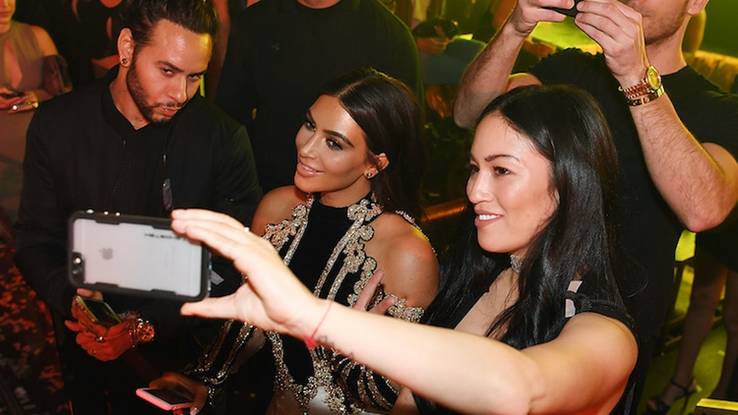 There will be hardly anyone who doesn't watch Keeping Up With the Kardashians and is not familiar with Stephanie Shepherd, Kim Kardashian's former personal assistant. Kim's bestie assistant was generally found in most of the paparazzi photos with Kim for quite some time. But her bestie also didn't keep quiet about her boss when she parted ways. She revealed to People magazine that the pressure was extreme, but she couldn't show it on the social media. She lived each moment full of anxiety and felt so insecure that all those thoughts filled her mind with negative feelings. She was very tired of putting on a show for the cameras, when all she wanted to do was run and hide.
The RadarOnline disclosed that Kim's demands were so lengthy and unrealistic that it often made the assistants lose their minds a little bit. And if something got screwed up on the way, you had better believe that it was the assistants who had to clean it up.
It was to the point that it affected the most insignificant things imaginable. Kim, for example, is very particular about how her sweaters are folded for her. In one particular incident, where the job was not done to her liking, she took a shirt from the middle of the stack. By pulling it out angrily, she managed to mess up the entire stack that was already done, and so the assistant had to redo it. (Source: Ranker.com, Radaronline.com, People.com, Thetalko.com)
14

ANGELINA JOLIE – ANA CHARLOTIAUX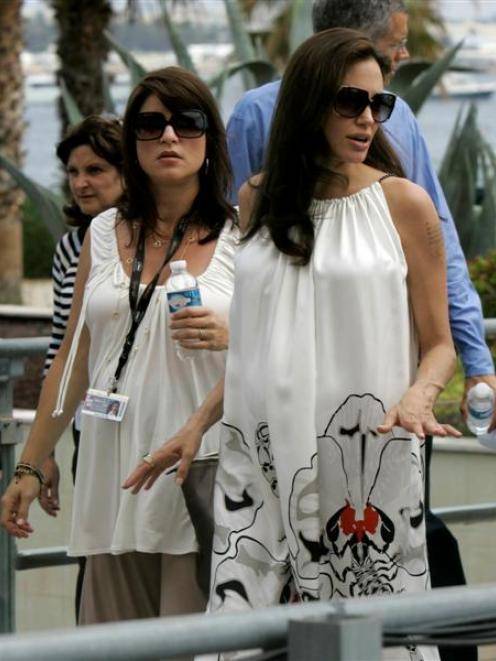 Angelina has a battalion of kids, and some even fall in kindergarten age. Why does this matter? Well, for the assistants, they are in charge of the children in the same way that the nannies are.
Ana Charlotiaux is the former assistant of Angelina Jolie. She was the assistant while Angelina was still with Brad, and living her lavish life in France. Ana's job was to answer the emails and phone calls for the pair. Ana claimed that Angelina was having some problems with substances, and when she would get in over her head, would lock herself in her bedroom with her children.
Angelina fired Ana allegedly for saying such a thing, saying that it was a lie, and as per Ana's lawyer, she took four and a half month's leave on the ground of illness. Later in this issue, Ana sued Ange and Brad for unfair dismissal claiming $88000. The couple was terrified because if the demands of the assistant were not fulfilled, it was very likely that she might think of revealing their secrets on the social media and that would create a lot of controversies.
There are also rumors that Angelina made sure that her assistants watched her films, no matter how terrible they are (and yes, some are downright awful). (Source: Nowtolove.com.au)
13

MADONNA – CARESSE HENRY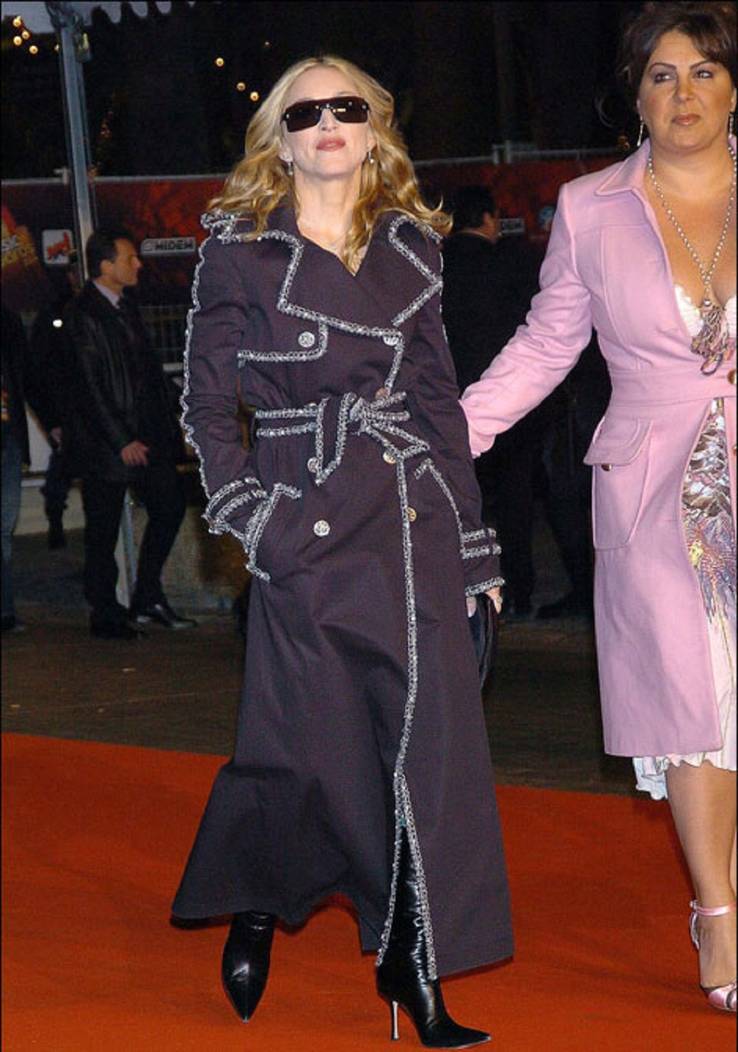 Madonna always remains in the headlines of the news for whatever she does be it a song, starring in a movie or going on a tour. This extremely perfectionist pop star was found to be very rude to the assistants she hired. One instance of her perfection was in France. She hates germs, and granted a lot of people do, but she took it to a whole new level. Since she hates germs, she had all the sinks, showers and commodes of the bathroom removed, scrubbed down and then reinstalled again.
Another thing that her assistant had to do was monitor her food intake. Whatever was going into Madonna's mouth had to be counted for, and they could not fail on that. That means, yes, the assistants were literally hired to get mad at her if she wasn't following her own rules of eating. I mean, all things considered, at least that part is a little fun. Madonna herself joked on this matter, saying that her assistants were the food police. They had to make sure was drinking enough water, eating what she was supposed to eat, and making sure to follow her diet.
There was an even sad story connected with Madonna and her personal assistant, Caresse Henry. She managed Madonna's career successfully for ten years and then died suddenly at the age of 44. (Source: Ranker.com)
12

JENNIFER ANNISTON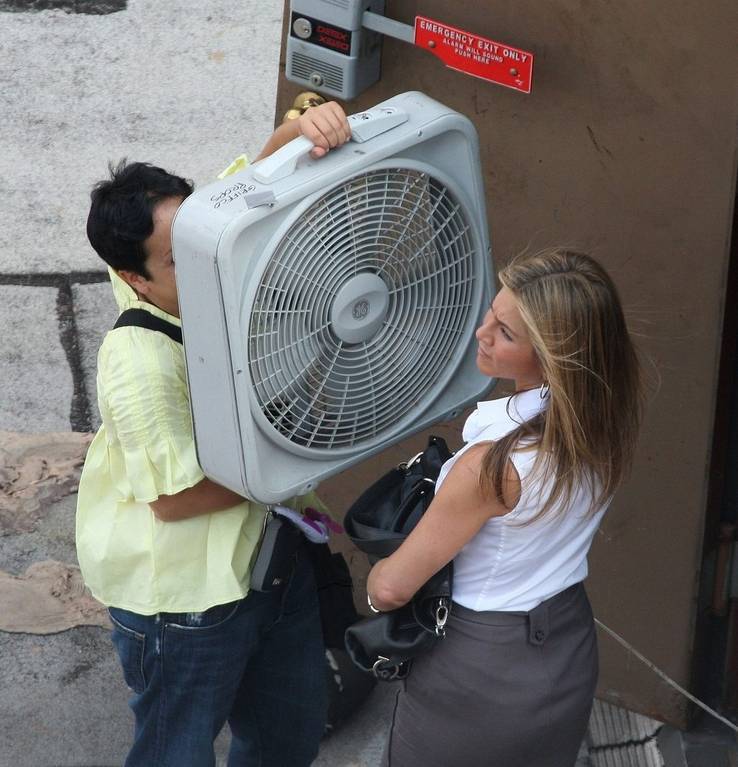 Jennifer Anniston was once famous as "America's Sweetheart" during her sweet Friends days. Still, some assistants were not found to be a fan of hers. This former Friends actress is not seen to be that bad to her assistants, though at least sometimes the only thing she needed was their assistance to beat the summer heat. Jennifer Anniston is not someone who likes to be sweaty, so she made sure that she had someone to help cool her off. There were instances where on the sets of the movies Anniston required the assistants to fan her personally or to hold ice cubes to her face to beat the New York City summer heat and keeping her body temperature cool. There are cases when the assistants hold up the heavy duty floor fan in front of her face to make her cool down.
Hey, everything's not rumors, and there is a proof for this fact on the shooting location of one of her films The Bounty as disclosed in Just Jared. If assistants were complaining, they would definitely be fired. In any case, out of all the things assistants have to do, this is not that terrible, and arguably could have been a lot worse. (Source: Ranker.com, Justjared.com, Thetalko.com)
11

LADY GAGA – JENNIFER O'NEILL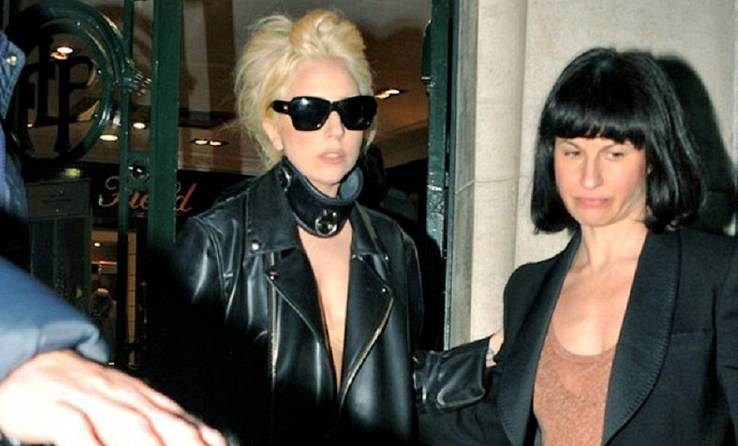 Jennifer O'Neill is the former assistant of Lady Gaga who had worked for Lady Gaga during her tour of Monster Ball. At the time of her joining she thought that she had it all, after all, how many people can say that they were working for the legendary Lady Gaga? It seemed like a gold mine.
In the year 2013, Jennifer sued Lady Gaga, because she found that she was not being paid for her overtime that she was doing for the star. Jennifer also told the court that she had no privacy at all. She wasn't given any chance to do anything like talking to any member of the family or friend, and she also added that she even had no chance to get intimate with someone if she did want to.
It is surprising to know that she had to sleep with Gaga in the same bed and even took a shower with her as Gaga was not able to do anything by herself and she had to address all her requirements at night. Jennifer also explained her stress in court for being on the call for 24/7. The matter, however, was settled out of the court at the end, and Gaga said that the money she had to pay out to her assistant was not money that she should have owed to begin with. (Source: Ranker.com, Thetalko.com)
10

MARIAH CAREY – MOLLY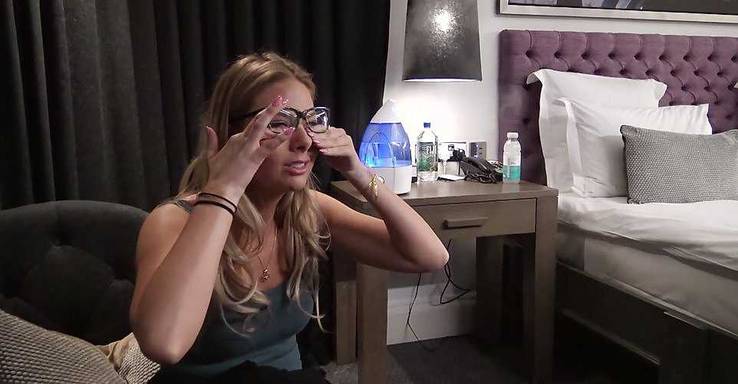 Mariah is well known for being a high maintenance singer in the music world industry and is also known as one of the biggest divas in the business. So her personal assistants feel extreme pressure and stress to fulfill all her demands. Mariah is known for her craziest diva stories and demands, such as having a personal chauffeur for her dog and lots of other strange requests.
Molly, her assistant, was seen on the reality show of E! Mariah's World where fans finally got to see the inside story. There an incident that took place when Mariah Carey's assistant Molly burst into tears in the debut episode, talking about the stresses of her job. As per Molly's statement, Apple TV was the most important thing for Mariah as she used to sleep while playing it. But the assistant, who was sharing a room, was kept up by it, and the added stress of not sleeping along with trying to do her job was taking a toll on her.
Even more ridiculous was the fact that she was not allowed to cry about such things, which is just unrealistic. Even worse was the fact that she could not get the Apple TV to work, and the hotel staff, along with other members of Mariah's entourage had to help calm her down, as poor Molly was having a literal mental breakdown on screen. (Source: Thesun.co.uk, Naughtygossip.com. Thetalko.com)
9

CHRISTIAN BALE – HARRISON CHEUNG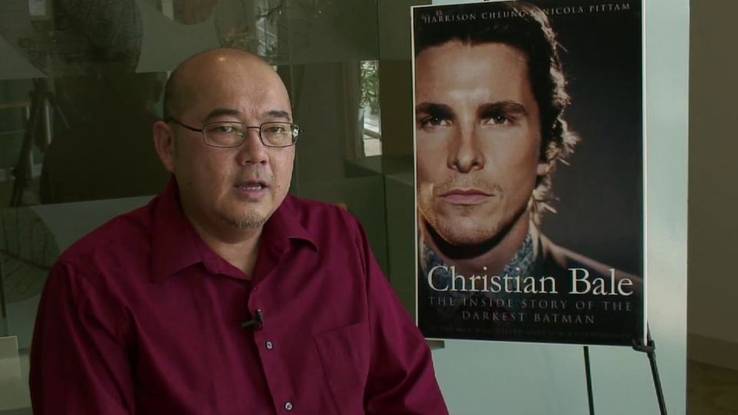 Harrison Cheung was the assistant for Christian Bale for more than a decade and wrote the biography of Bale "The Inside Story of the Darkest Batman." He had the post-traumatic stress disorder caused by traumatic working experience with Bale for which he needed to undergo therapy. Though there was a requirement of treatment for the assistant, still, it's not that the book is all about disgusting situations faced by the assistant. Harrison also mentioned in the book Bale's dark childhood and its effect on the actor's life. It may happen that all these instances, including his dark role as Batman, also affected him personally to be awful to his assistant.
As described by Harrison, when Bale used to be away filming on location, he had to take care of not only Bale's five pets but stray possums also, as requested by Bale. The personal assistant had to do anything from sniffing armpits before hitting the red carpet, to running out for emergency socks at times for the instances in which the actor was short of clean ones. Harrison did find excitement while traveling to a film festival but couldn't also avoid the dull situations such as watching Bale surfing. His only job there was to watch, in case something happened on shore or in the water that he had to be aware of. (Source: Ranker.com, Thetalko.com)
Featured Today
10 Celebs Who Bagged Their Celeb Crush (And 10 Who Got Rejected)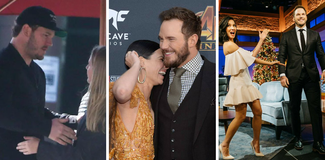 15 Things Chris Pratt Has Done Since His Split With Anna Faris

15 Long-Legged Celebs Who Clearly Don't Care How Short Their Man Is

8

KERI HILSON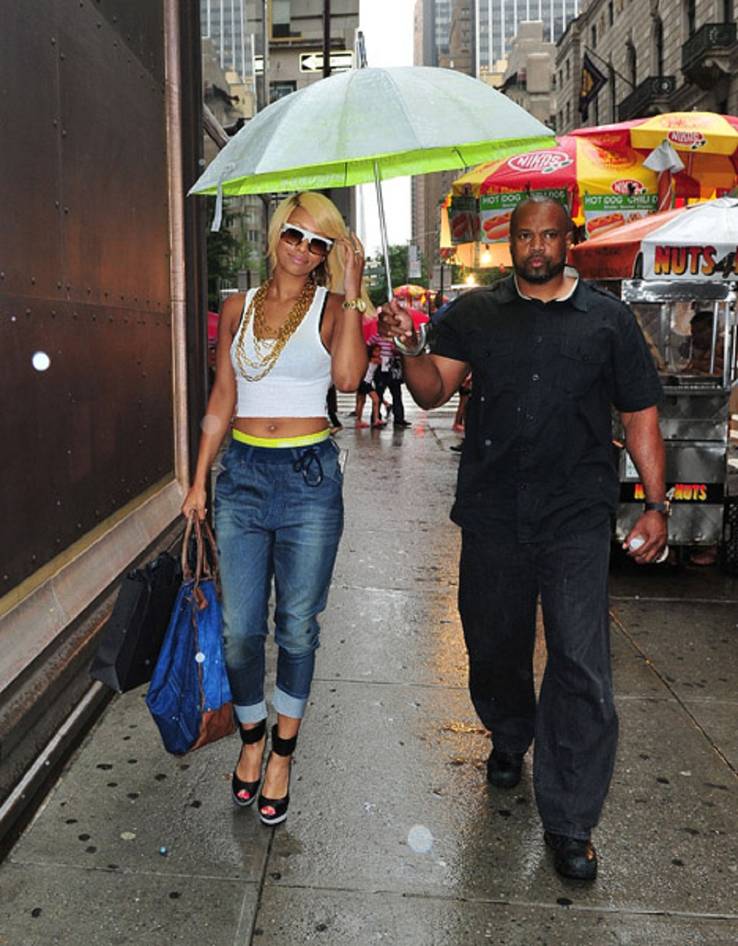 Keri was at Haze at the Aria resort and casino for a music tour in Las Vegas accompanied by Lil Wayne. While performing her hits "Pretty Girl Rock," "Turnin Me On" and "Knock You Down" she found that her assistant had forgotten to remove the tag from her black harem pants she wore that night. When Keri came off stage, she completely lost it and started screaming at her assistant. She was complaining about the inability of the assistant to do anything properly. She had also asked her assistant to carry along eye drops and throat spray because she was not feeling well due to the change of weather, but that was also forgotten about. The situation could have escalated very easily, but thankfully they were stopped by security.
But the strange thing is that there was no altercation, and she had the same assistant for quite a few years. After the show, Keri also tweeted that "Much love to the promoter, manager, and staff for taking great care." The famous people may hire people at work, but there should be a limit to the amount of disrespect anyone shows while being annoyed.  (Sources: Drewgossip.com, Theboombox.com, Straightfromthea.com, Thetalko.com)
7

NAOMI CAMPBELL – AMIE CASTALDO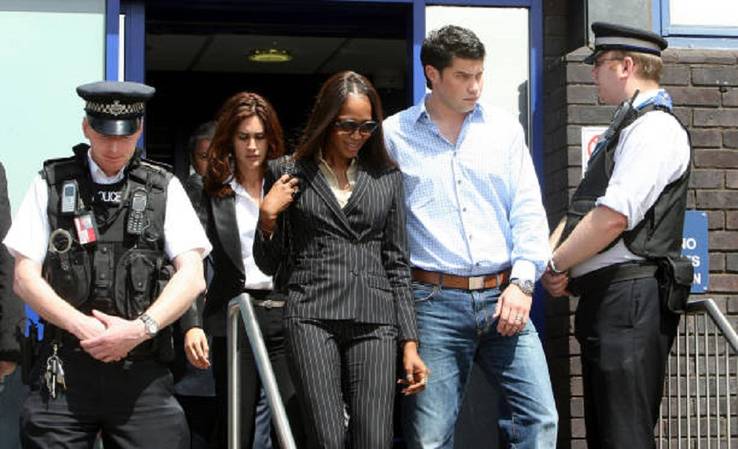 Everybody is aware of the fact that Naomi Campbell is not an easy celeb to work for, due to her violent tantrums. In 1998 she attacked her then assistant Georgina Galanis with a mobile phone in a hotel room and made it very clear not to trouble her again, or else something worse would happen. Campbell was cruel and very rude to her and used to scream at her assistant every day. It didn't matter if it was in public or not. Castaldo, another assistant claimed that sometimes the anger even turned physical, instead of just a yelling match. Understandably, Castaldo filed a lawsuit against her former boss Naomi Campbell after having that traumatic experience which made her flee from her job.
Violence is never okay, no matter how tough you think you are. Unless you are getting paid for it, like in the UFC, you really shouldn't be throwing things at people, or throwing punches, to say the least. The jobs of an assistant are to help people, mainly the celeb they work for, but the moment the line is crossed and things get out of hand, it is understandable that they would want to quit. Just because celebs have star power, it does not give them the right to think they are above others, and treat others terribly. (Source: People.com, Mirror.co.uk, Ranker.com, Dailymail.co.uk, Thetalko.com)
6

JENNIFER LOPEZ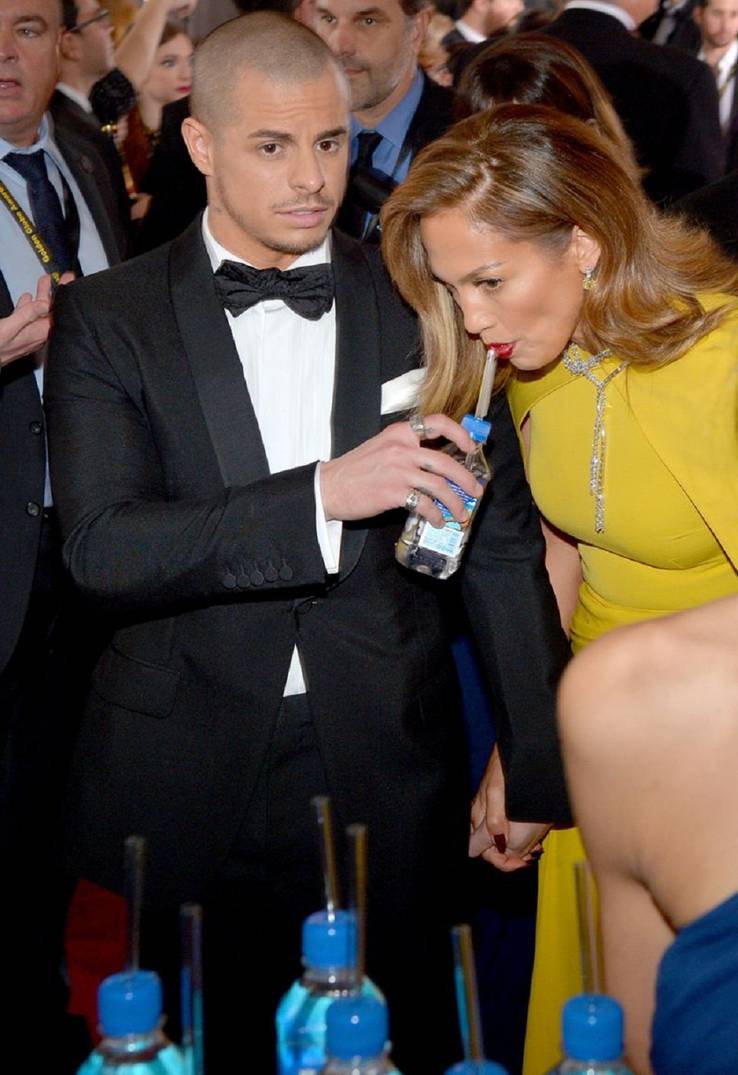 Jennifer Lopez is known to all as the ultimate diva. In fact, between her and Mariah Carey, they can probably have a reality show based on who has more diva demands. Huffington Post UK reported that in her huge new mansion, the actress banned the employed staff from talking or making eye contact with the actress. The same was also made clear to all her domestic help including contractors and drivers.
The strict criteria required the person to be graceful under any pressure and at the same time be resourceful during foreign tours. It does not allow the family members or pets of the person. The weekly work hours are 72 hours, and there are no vacations allowed. Further, the assistant has to be on call 24/7. Moreover, the assistant needs to be ready to change diapers, work on little sleep or even have to cook in the absence of the butler. Also, the person has to know J. Lo's snack time and is expected to keep the food always ready for her.
Just look at the photo above! Jennifer Lopez can't even find it in her to take the time to hydrate herself. Someone else has to do it for her. (Source: Gawker.com, Ranker.com)
5

ANNA WINTOUR – LAUREN WEISBERGER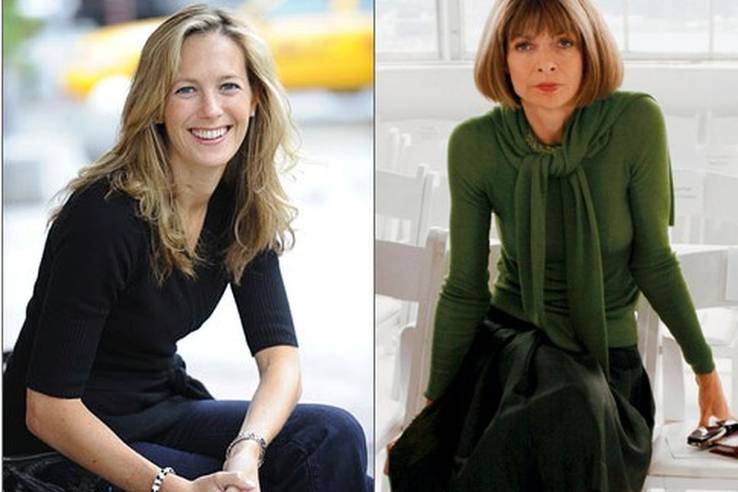 In an interview with the Daily Mail, Lauren Weisberger, the former assistant to American Vogue Editor Anna Wintour, and the author of the novel 'The Devil Wears Prada', had described her horrifying experience at the Vogue offices. You may be familiar with the movie 'The Devil Wears Prada' which was based on the novel written by Lauren wherein some fashion magazine the character of Anne Hathaway is brutally terrorized by the character played by Meryl Streep. Yes, a lot of events portray the true incidences involved in what actually happened.
In reality, Lauren was forced to wear high heels where she had to run all day long all over the Vogues office, going up and down and also six times a day to the Starbucks office. She had to wear a black thick rubber sole platform boots which were horrible, but she had no choice in the matter. Lauren never had the opportunity to wear what she wanted, which sucks because that means she had to spend every day uncomfortable, which is never fun.
There was huge controversy after the release of the book and later the movie, but only a few of her assistants denied the fact that working under those conditions were basically hellish. (Source: Racked.com, Thetalko.com)
4

JUSTIN BIEBER – TERRENCE RECHE SMALLS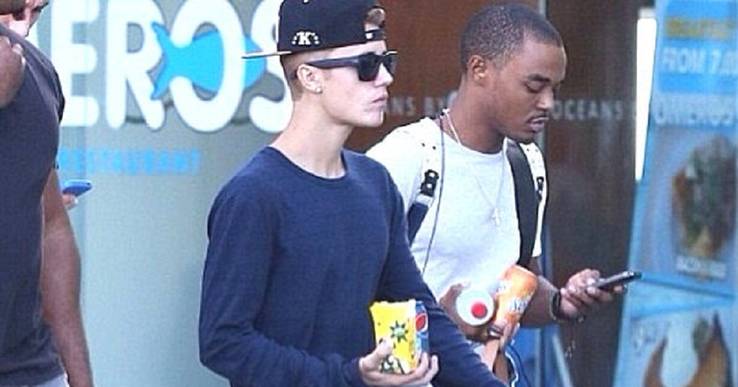 Justin Beiber, we all know him, and its hard not to hate him sometimes. The superstar is also known for wild stories about his antics, and his image has also been tarnished for his that kind of questionable behavior. A few years ago at the time of touring Australia, there happened to be a raid at the Airport for carrying substances. Being a teenager, it is obviously no wonder that he would want to experiment a bit, but this was taken a little too far. The singer somehow got away with it, but his assistant Terrence Reche Smalls had to bear the most of the heat.
As disclosed in the news, Terrence was allegedly caught for bringing border controlled substances to Brisbane Airport. Terrence pleaded for the guilty of two charges for importing it, and he was handed 12-month good behavior bond and a fine of $1,000. So you can understand the pressure and anger the assistant must have felt, undergoing something like this when he was just doing what he was told.
Though there are also other reasons behind keeping male assistants, and that is to enjoy the more intimate relationships with the attractive female staffers. (Source: Ranker.com, News.com.au, Thetalko.com)
3

TARYN MANNING – HOLLIANN HARTMAN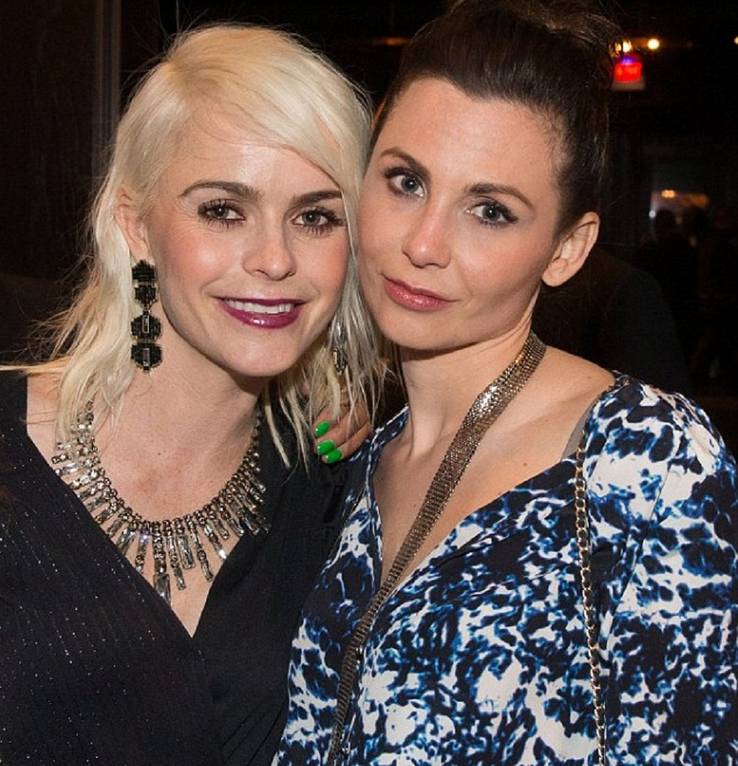 Taryn's role in Netflix's hit series, Orange is the New Black, is of a violent offender and she is found to be the same violent and rude person in her personal life. A few years back Taryn Manning appeared in the court as she was charged by her assistant Holliann Hartman with a misdemeanor. She got too physical with her assistant after having a late-night argument. Taryn's lawyer said that a late night argument resulted in a physical altercation. The court even ordered the actress to keep away from her as she found bruising in the photos revealed in media after Taryn was said to do such things.
It is surprising to know that Taryn and Holliann were long-time friends. She was very close to Taryn's family and used to stay with her mother from time to time. Still, Taryn did what she did, and didn't seem to care. Though the matter should not have been forgivable, Hartman decided to forgive Taryn and not to pursue the case any longer, putting it behind them. Celebs really should start to understand that just because they have money and power, it does not mean they can do or say whatever they want, even to people who work for them. (Source: Ranker.com)
2

SHARONE STONE – ANGELICA CASTILLO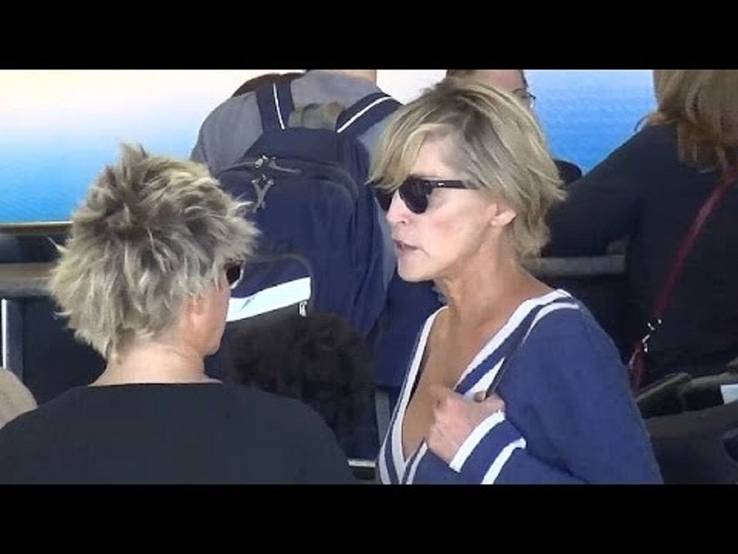 Sharon Stone is yet another celeb on our list who wrongfully treated her staff. As reported in Radar, her former assistant Angelica Castillo filed a lawsuit against the Basic Instinct star for 'wrongful termination.' Angelica started working in 2010. In 2012, she got injured when she was doing groceries for Stone. Everything was fine until she had to load the groceries into the car and felt pain. The doctor prescribed her to take rest for a brief period. Instead of lightening her workload, she was asked to attend to the rest of the workday. After four months when Angelica complained that she was still suffering from pain, the actress called her "crazy." Not only that, but she also fired her on 1st October, the same year. Angelica got injured while she was on duty and she continued to work with that injury without taking rest. Still, she was fired by the actress.
In the year 2011, the assistant nanny Erlinda Elemen also filed a lawsuit against her for labor violation, harassment and passing derogatory statements to the person about ethnicity. See how rewarding being an assistant to a celeb can be? Yes, that was sarcasm. (Source: Radaronline.com, Ranker.com)
1

ARIANA GRANDE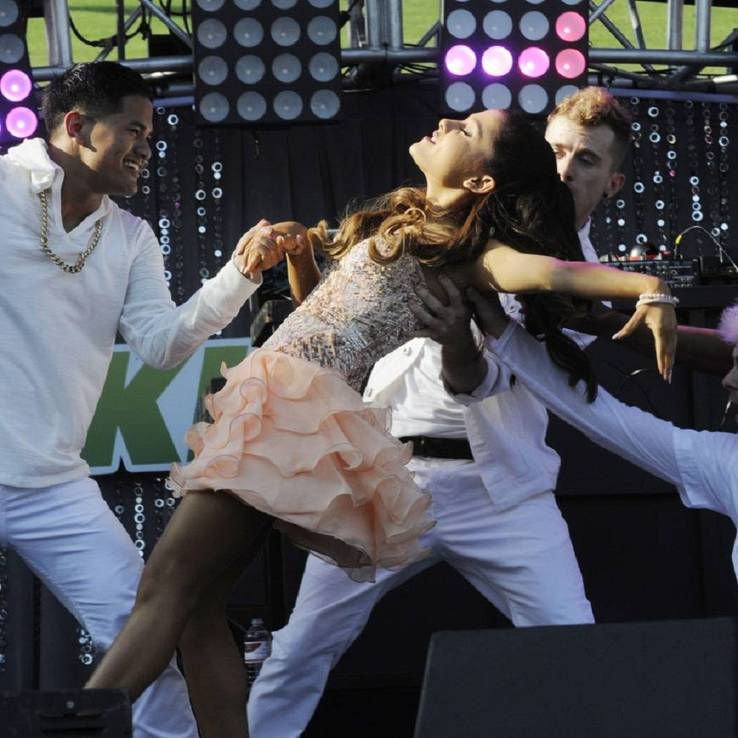 She had also threatened her lighting crew to shoot from certain angles only. As the source told to Star, she demanded that she should be shot on her left side and the red light shouldn't be used in any other fashion.
That is not all. As a witness told to Star, there was an assistant to follow her around with a bottle of water and a straw. She used to scream water whenever she had a feeling of a bit parched and the assistant had to go running with the water. At one time, the water was warmer than she liked, so she decided to spit the water out. It was evident from her behavior that she hardly had any feelings towards her staff and mistreated them all. (Source: Sheknows.com, Ranker.com)
Source: Read Full Article