For the past decade, both DC and Marvel have been putting out one awesome superhero movie after another. From critically acclaimed films like the Dark Knight to comedic adventures like Guardians of the Galaxy, they've got a little something for everyone. Plus, they have brought out favorite comic book characters to life on screen for a whole new generation. Honestly, what's not to love?
Over the past couple years, these studios have put out some big hits, from The Avengers to Wonder Woman to Spider-Man: Homecoming. Recently, Marvel released the massive blockbuster film Avengers: Infinity War, and everyone flocked to theaters to take in all the action. The film is packed with all of your favorite superhero characters—what more could you ask for?
Both studios have also been credited with putting strong female characters on screen—Wonder Woman is the perfect example. Their films show that women can be just as brave and intimidating as the guys, and that girls can absolutely be superheroes, too. So it's no surprise that some of the actresses have chosen to stay single in the crazy world of Hollywood and focus on acting over dating. Here are 15 single women from DC and MCU casts.
15

Karen Fukuhara (Suicide Squad)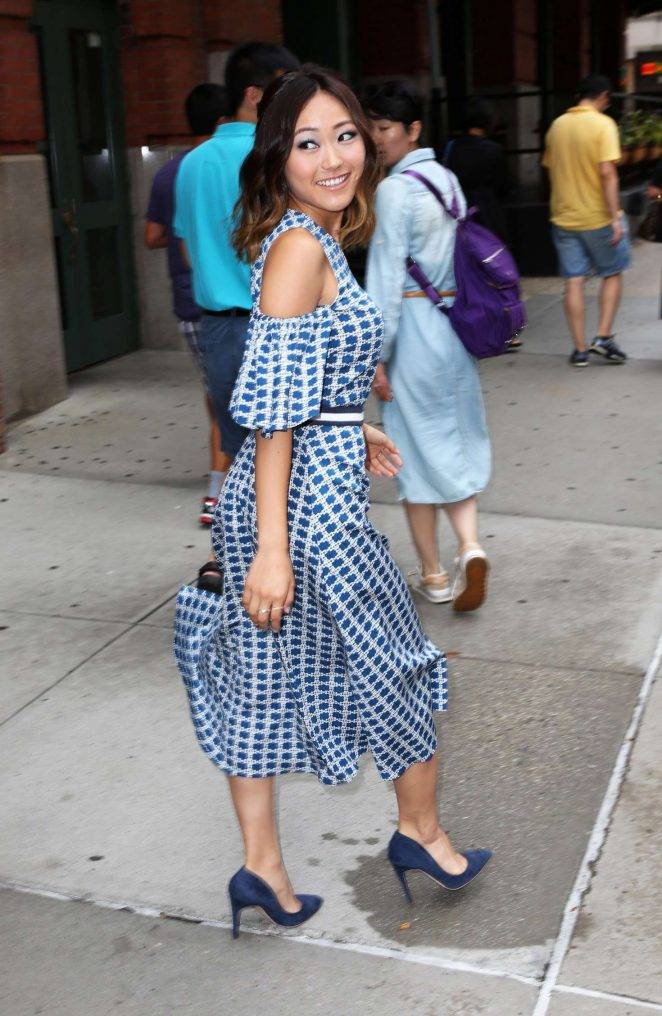 Karen Fukuhara may be a Hollywood newcomer, but make no mistake, this girl is already making her mark on the entertainment industry. Her adorable smile and sense of style makes it hard to look away. We have no doubt that she will be making big screen appearances for years to come. According to Movie Pilot, Kara was born and raised in Los Angeles, and she had some minor roles during her younger years—for example, she appeared on Disney Channel's Movie Surfers. She also worked on shows for NHK, which is a Japanese broadcasting station.
In 2016, she made her feature film debut as Tatsu Yamashiro/Katana in the film Suicide Squad. According to Vogue, she had to spend months training and learning how to use an actual sword for her scenes. Now, Kara is currently single, and it's clear that no guy would try to mess with her in anyway—after all, this girl knows how to use a sword. How awesome is that?
According to Deadline Hollywood, Kara has some new projects coming up. She will be appearing in the film Stray and voicing two characters for the upcoming Cartoon Network series Craig and the Creek. We're so excited!
14

Connie Nielsen (Wonder Woman)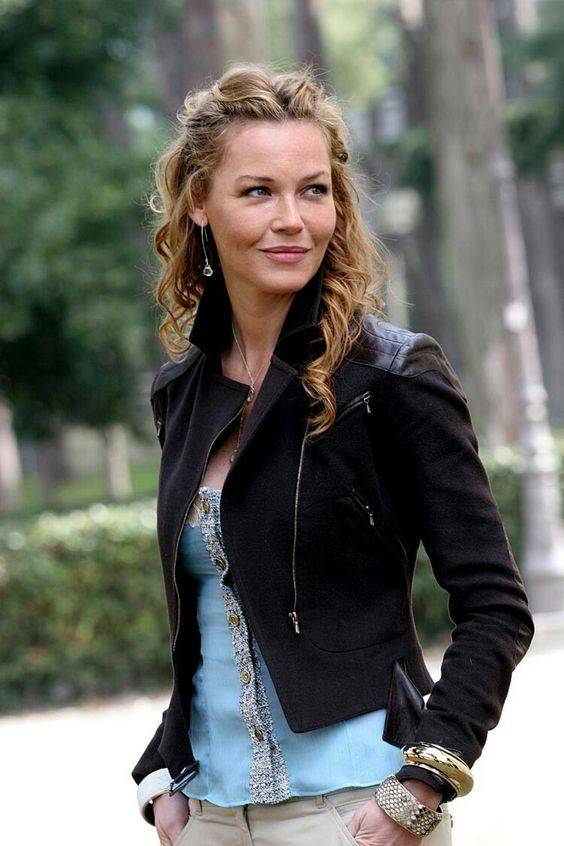 So far, Connie Nielsen has made two appearances in the DC Extended Universe. She appeared as the character Hippolyta in the films Wonder Woman and Justice League. According to Newsday, Connie is originally from Denmark, and she began her acting career by appearing in films like The Devil's Advocate, Permanent Midnight, and Rushmore. Her break through came along when she appeared in the popular film Gladiator. Later, she also went on to appear in American TV shows like Law & Order: Special Victims Unit.
According to Blabbermouth, Connie was in a serious long-term relationship with Metallica drummer Lars Ulrich.
They dated from 2004 until 2012, and they even have one son together, named Bryce. According to People, Connie also has another son from a previous relationship: hip hop producer Sebastian Sartor. However, she is currently single, and so far, it doesn't seem like there are any rumors about her secretly dating anyone. It seems like she is more than happy to simply be independent and focus on this new phase in her acting career with different projects. In 2018, she will be appearing in the film Tonight at Noon, and in 2019, she will also be in the movie Native Son.
13

Diane Lane (Man of Steel)
If there's any actress out there who knows Hollywood inside and out, it's Diane Lane. This woman has spent decades in the industry—she kicked off her career in 1971 with her first feature film, A Little Romance. Since then, she has gone on to appear in movies like The Perfect Storm, Unfaithful, and Under the Tuscan Sun. However, one of her best known roles is the part of Superman's mom, Martha Kent, in several Superman films. She has played Martha in Man of Steel, Batman v. Superman: Dawn of Justice, and Justice League. At this point, her name is basically synonymous with the role—in fact, you could probably find a few people who think that the character's name is actually Diane Lane.
Unfortunately, Diane has not had much luck when it comes to love. She is currently single, but she has also been through two divorces during her acting career.
According to People, she was married to actor Christopher Lambert from 1988 until 1994. Later, according to New York Daily News, she was married to actor Josh Brolin from 2004 until 2013. They split because of constant fighting, so although it was sad, it was for the best.
12

Cara Delevingne (Suicide Squad)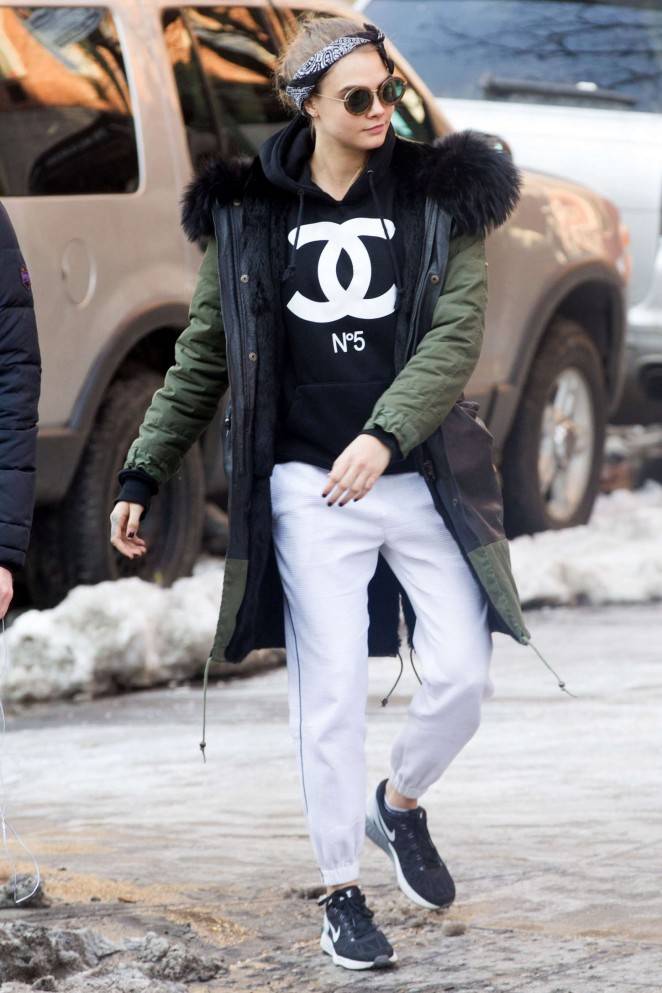 For the past few years, it seems like Cara Delevingne's name has been on everyone's lips. Maybe she was just born with star power. She has made a huge impression in both the modeling and acting world. Cara has walked down runways for major designers like Burberry, Chanel, and Dolce & Gabbana. She has also appeared in popular films like Anna Karenina and Paper Towns. In 2016, she appeared in the blockbuster film Suicide Squad as the character Enchantress, who is a villain with magical abilities. It was a new kind of role for her, and although the film did not receive great reviews, many critics did like her performance—according to Variety, she was one of the highlights of the film.
Cara is currently single, although she did go through a high profile break up a couple years ago—according to Vogue, she dated singer St. Vincent from 2015 to 2016.
And according to Hollywood Life, there is currently a rumor going around that she and Paris Jackson might be more than friends. However, the two have said that they are simply very close and nothing romantic is going on. We'll take their word for it—but they would be cute together.
11

Zendaya (Spider-Man: Homecoming)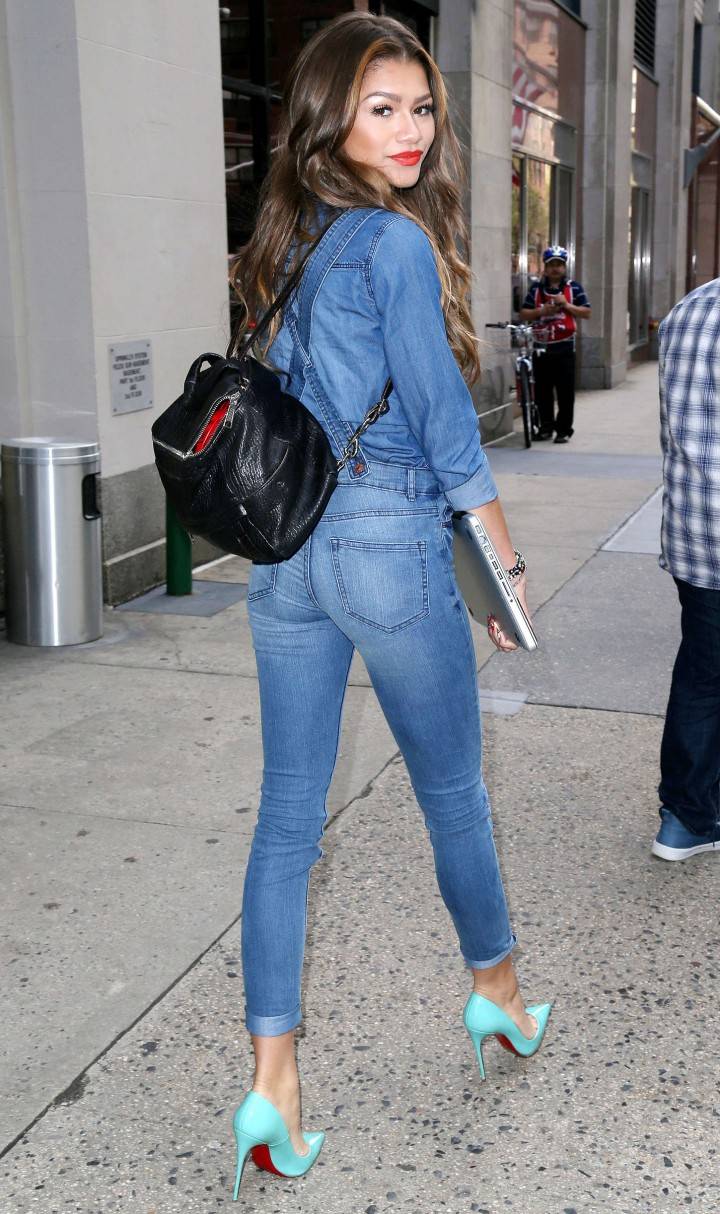 Zendaya has gone from Disney Channel star to an up-and-coming actress with some serious talent. She got her big break playing the character Rocky Blue on the Disney Channel show Shake It Up, which ran from 2010 until 2013. From 2015 until 2018, she worked as a producer on another Disney show, K.C. Undercover, where she also starred as K.C. Cooper. Recently, she appeared alongside Zac Efron in the film The Greatest Showman, but she actually made her feature film debut last summer in the film Spider-Man: Homecoming. She played Michelle "MJ" Jones, a sassy and progressive student who eventually becomes friends with Peter Parker.
It's hard to believe that Zendaya is single—she's absolutely gorgeous, and she's incredibly talented. But as of right now, she says that she is not dating anyone.
However, according to Your Tango, many people she might have a thing for her Spider-Man co-star Tom Holland. But Zendaya and Tom have both told the press that they are just close friends, and they really connected while shooting the film. These two would definitely make an adorable couple, but for now, it seems like they are both content to simply stay friends. We'll see what happens.
10

Lupita Nyong'o (Black Panther)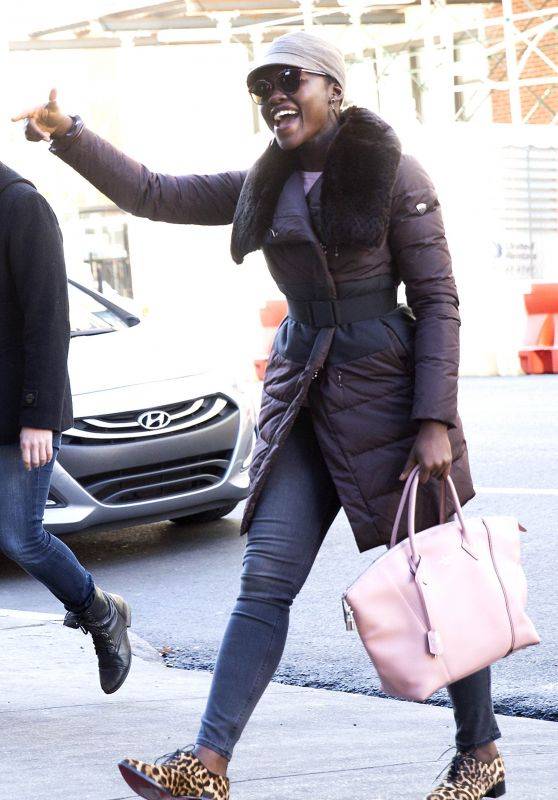 When Lupita Nyong'o made her feature film debut in the movie 12 Years a Slave, she immediately established herself as a woman to watch. Critics raved about her performance in the film, and she ended up winning the Academy Award for Best Supporting Actress. Since then, she has continued to impress audiences around the world with her talent, and she has appeared in films like Non-Stop and The Jungle Book. Most recently, she played Nakia in the film Black Panther, which was an international success and grossed billions of dollars after its release.
Lupita is currently single, but whenever she does decide to date someone, he will be a very lucky man. In 2014, she was named the "Most Beautiful Woman" by People magazine, and according to The Huffington Post, she is fluent in four languages.
She is also an activist at heart, and according to Variety, she has participated in initiatives to support women, minorities, and even animal rights. According to TIME magazine, one of her goals as an actress is to help young women feel beautiful in their own skin by being a good role model and choosing empowering roles. Can a man even keep up with her?
9

Tessa Thompson (Thor: Ragnarok)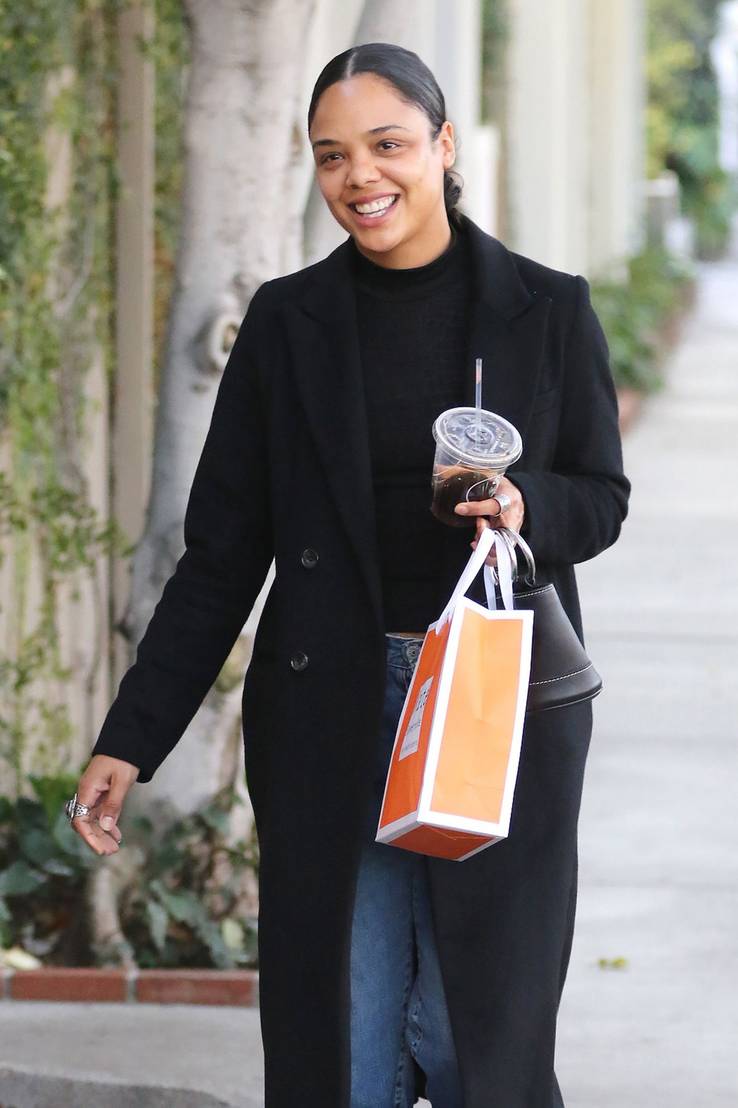 Actress Tessa Thompson kicked off her career by in television shows like Veronica Mars, moving on to acting in indie movies, and slowly but surely, she made her way into feature films. She has appeared in films like Creed, Selma, and For Colored Girls. Now, she has a recurring role on the popular TV show Westworld, and recently, she appeared in the film Thor: Ragnarok.
Tessa is single as of right now, but there have been rumors swirling about her close friendship with singer Janelle Monae for years.
However, the two have always insisted that they are nothing more than friends, although they admit that they are very close and affectionate compared to other BFFS in Hollywood. According to The Cut, fans have been speculating that perhaps the relationship between Tessa and Janelle was something more than friendship, but neither of them have ever confirmed these rumors. Sure, it's fun to speculate, but as far as we know, Tessa is single and ready to mingle (and so is Janelle). Both women are super talented, and it's great to see these famous female friends always supporting each other's careers and taking part in each other's artistic projects. Hollywood could use more of that.
Featured Today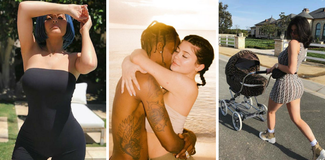 20 Photos Showing That Kylie Jenner Has Done A Total 180 Since Becoming A Mom

20 Things Fans Should Know About Rising Star Alexandra Daddario

11 Celebs Most Men Want To Date (And 11 Who Are Too High Maintenance)

8

Karen Gillan (Guardians of the Galaxy)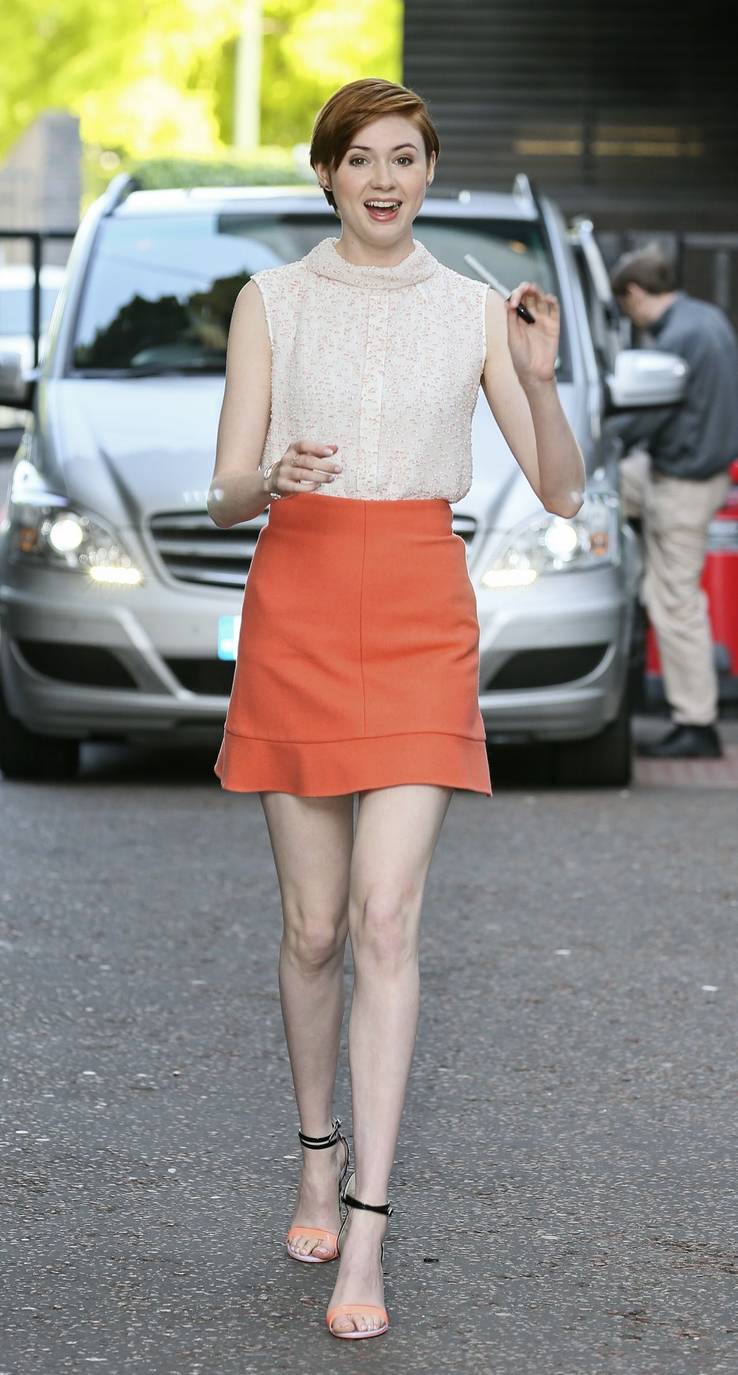 If you've seen the Guardians of the Galaxy films, you are probably familiar with actress Karen Gillan. Karen rose to prominence for her role as Nebula in the franchise—according to Hit Fix, Karen has to shave her head for the role, but she says it's totally worth it for the opportunity to be a part of these amazing films. Karen also made an appearance in the film Avengers: Infinity War, and she is currently preparing for its yet untitled sequel, which will be released in a couple years. In addition to these superhero movies, she has also appeared in Oculus, The Big Short, Not Another Happy Ending, and Jumanji: Welcome to the Jungle.
Karen is not seeing anyone right now, and that's totally understandable—she is going to be super busy in the next few years, and she has tons of new projects up her sleeves.
For starters, she just released the first film that she directed, wrote, and starred in. According to BBC News, the film is an indie drama titled The Party's Just Beginning, and it is set in her native home, Scotland. This should be a very exciting year for Karen—we can't wait to see more of her.
7

Pom Klementieff (Guardians of the Galaxy Vol. 2)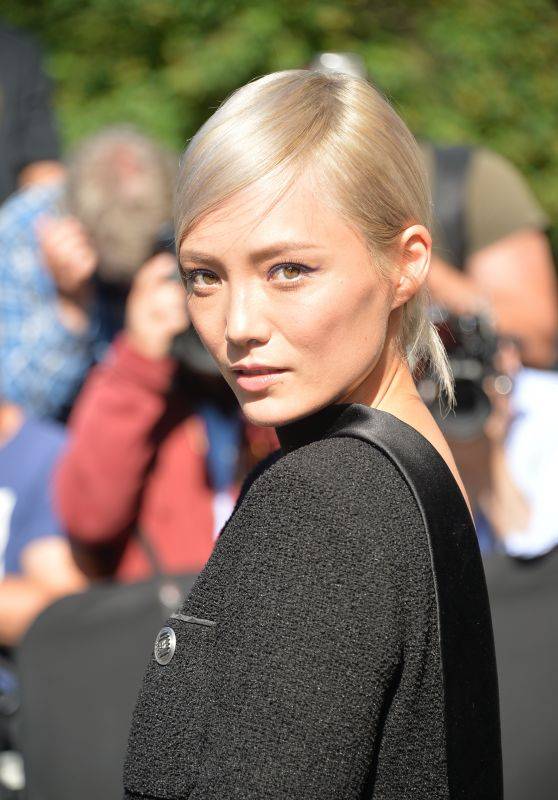 Pom Klementieff has never lived a conventional life. According to Filler Magazine, she was born in Quebec, but her family was constantly in motion. Growing up, she lived in several different places, including Japan, the Ivory Coast, and France. According to KoreAm, when she was teenager, personal family issues forced her to move in with her aunt and uncle. She tried going to law school for a short time, but she did not find that career path very appealing, so she moved back to France and began working as a waitress. Eventually, she started taking acting classes, and the rest is history—she won a scholarship that allowed her to attend acting school for free, and her career took off from there.
You probably know Pom from her role as Mantis in Guardians of the Galaxy Vol. 2 and Avengers: Infinity War. She is single right now, but we would not be surprised if that didn't last for long.
Pom will also be appearing in the sequel to Avengers: Infinity War, so definitely expect to see her name all over the place in 2019. Who knows, perhaps she'll be spotted around Los Angeles with an adorable boyfriend on her arm.
6

Elizabeth Debicki (Guardians of the Galaxy Vol. 2)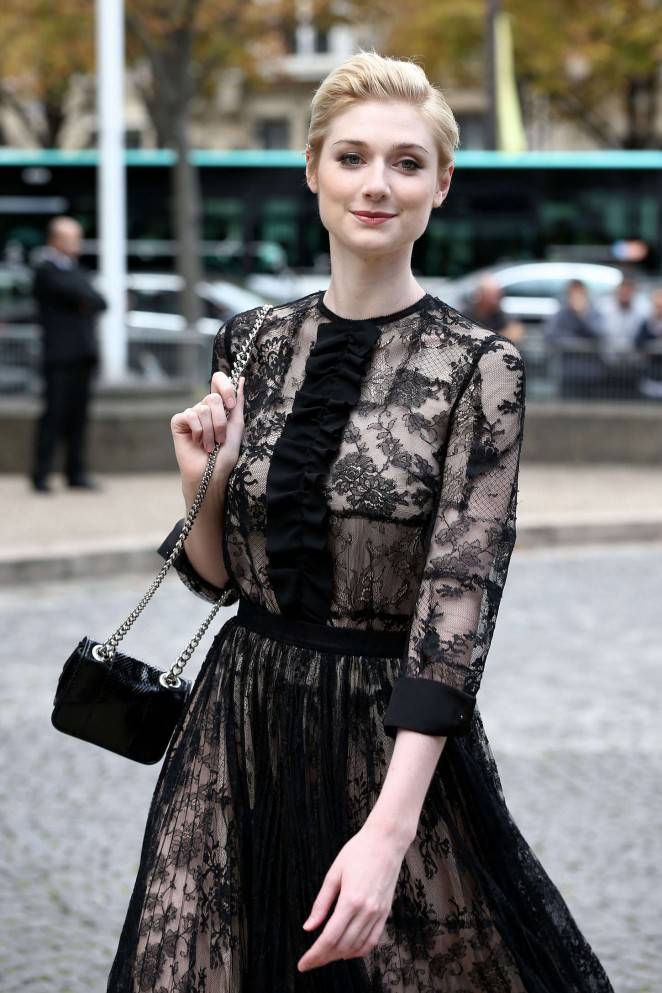 Elizabeth Debicki has already a tackled a wide variety of roles throughout her career—can you believe that she's been acting for just under a decade? Even when she was in her early twenties, she had knack for playing characters who seemed much older and more mature than her age—a true testament to her talent. She has appeared in films like A Few Best Men, Macbeth, The Man From U.N.C.L.E., and The Great Gatsby. According to Deadline, Elizabeth really impressed critics with her role as Jordan Baker in The Great Gatsby, and she received the AACTA Award for Best Actress in a Supporting Role. Most recently, Elizabeth appeared in Guardians of the Galaxy Vol. 2 as Ayesha, a new character in the second film.
Does Elizabeth have a man in her life? Nope, not right now.
She is single and doing her own thing, just focusing on her career and taking on new roles. In fact, she will be appearing in no less than five different films due for release in 2018: The Tale, The Cloverfield Paradox, Peter Rabbit, Widows, and Vita and Virgina. Yea, we're not surprised that she's flying solo right now—she has no time for guys.
5

Apollonia Vanova (Watchmen)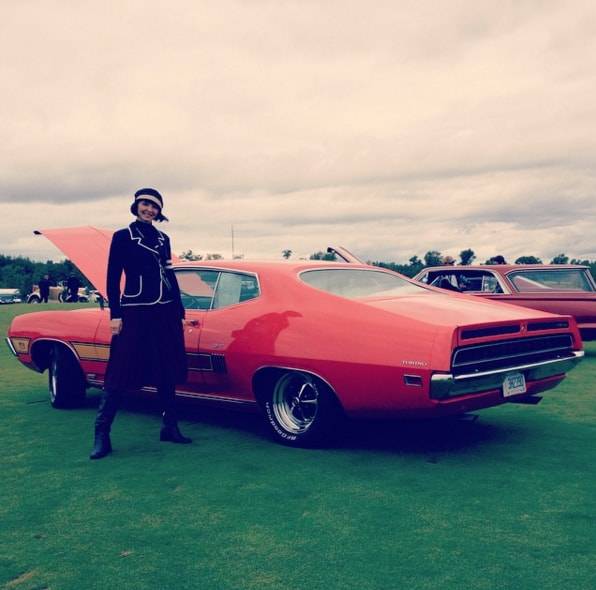 Apollonia Vanova is originally from the former Czechoslovakia, but according to Blast Magazine, her family decided to move to Canada when she was a child, and she grew up just outside of Vancouver. Not only did she get into acting, she is also a trained opera singer. Yup, she is definitely a woman of many talents. She became well known for her role as Silhouette in the film version of Watchmen. Later on, she appeared on the television show Stargate: Atlantis, and the show Samurai Girl. Most recently, she took on the role of Nadira in Man of Steel.
As of right now, Apollonia is single, and lately, she has not appeared in any films. Instead, she has been pursuing other interests and career paths—as we said earlier, she is a woman of many talents. Really, how could we expect her to stick with one passion when she is skilled at so many different things? According to her Instagram account, she is now working as an artist and showing her work at different exhibitions around Canada and internationally. She works with many different mediums, including wire, metal, plastic, and wood. Yup, she is a definitely a creative woman at heart.
4

Kat Dennings (Thor)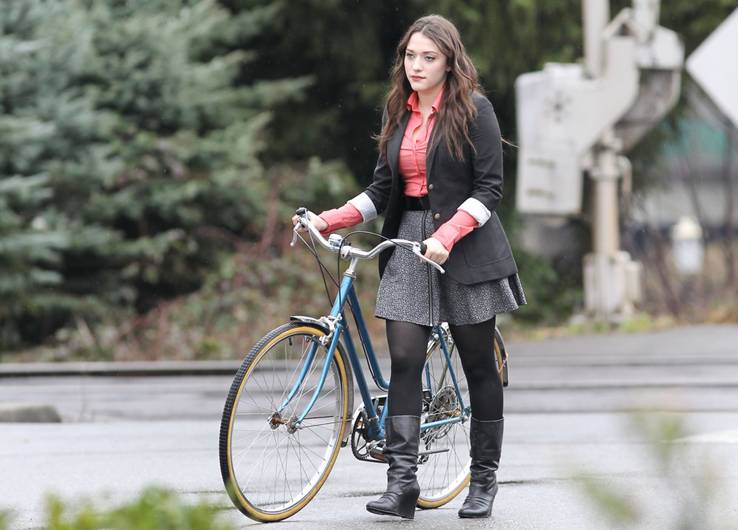 Kat Dennings is one of the funniest women around, and chances are she has appeared in a few of your favorite comedy films over the past few years. She has had roles in movies like The House Bunny, Nick and Norah's Infinite Playlist, Big Momma's House, and Defendor. She also created the sitcom 2 Broke Girls, which she starred in from 2011 until 2017. She also appeared in the films Thor and a sequel titled Thor: The Dark World. She plays a tech-obsessed sidekick, the assistant of Natalie Portman's character Jane Foster.
E! News reported that Kat began dating singer Josh Groban in 2014. However, they later reported that the couple split in 2016.
Kat has been single for the past two years, and since 2 Broke Girls ended, she seems to be taking a step back from some of her acting projects. Perhaps she just needs a year to relax and rethink some things. However, she does have one project lined up for 2018 so far. She will be voicing the character Dallas on the animated series Dallas & Robo. This type of voiceover acting does represent a change of pace for her, so it should be interesting to watch.
3

Florence Kasumba (Wonder Woman)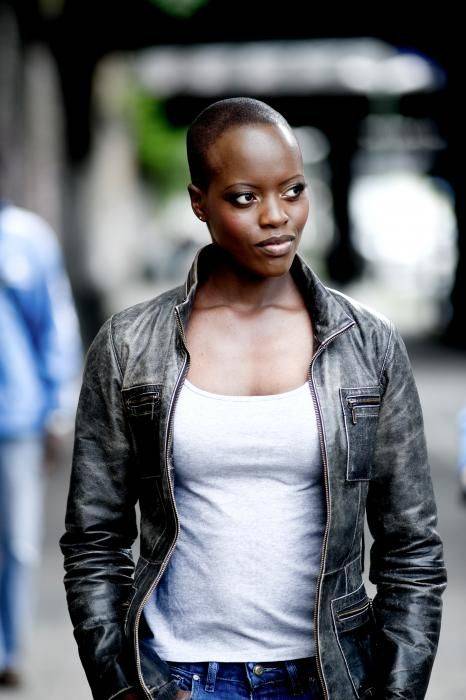 Actress Florence Kasumba has an international background, but she eventually made her way over to America and began appearing in big blockbuster films in the states. According to KFM, Florence was born in Uganda, but her family moved to Germany when she was a young child. This is why she is now fluent in three languages: German, English, and Dutch. Very impressive! At the age of twelve, she realized that she wanted to become an actress, and she began working hard to make that dream come true.
Florence has appeared in television shows broadcast in different languages around the world, but you probably know her from her appearances in Black Panther, Wonder Woman, and Avengers: Infinity War. She also made a brief appearance in the film Captain America: Civil War, but despite her short amount of screen time, Okay Africa called her performance a scene stealer. Clearly, she can pack a lot of talent into just a couple lines. Florence is currently single, but she's going to be super busy in the coming year: she is voicing the character Shenzi in The Lion King, which is sure to be a massive hit around the world. We can't wait to see it!
2

Marisa Tomei (Spider-Man: Homecoming)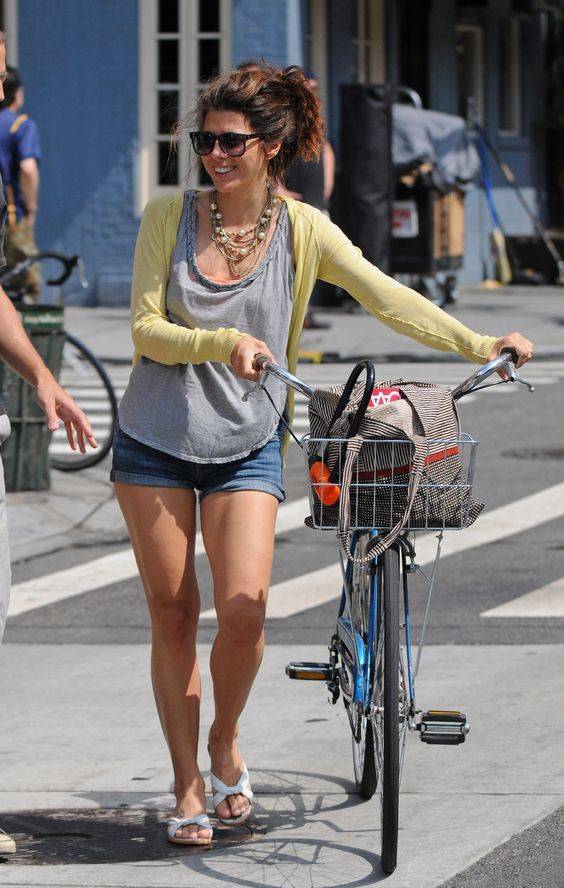 You may know Marisa Tomei from her recent appearance in the film Spider-Man: Homecoming, but she has been working in Hollywood for decades now. She got her start on the soap opera As the World Turns, but her real break through occurred when she appeared in the comedy My Cousin Vinny—her work on this film earned her an Academy Award for Best Supporting Actress. Since then, she has appeared in films like Anger Management, Wild Hogs, The Big Short, and The Wrestler.
Not only is Marisa single, she's also proud of it. In fact, she has some pretty strong feelings about marriage and relationships in general. According to E! News, she had an on and off relationship with actor Logan Marshall-Green, and she also dated Robert Downey Jr. at one point. However, according to The Inquisitr, Marisa says that she does not plan to ever get married because she is simply not a fan of the concept. She also says that she does not plan to have children. It's clear that Marisa truly values her independence, and she has her own direction in life. Perhaps this attitude has contributed to her long-lasting career and amazing success in a tough industry.
1

Laura Harrier (Spider-Man: Homecoming)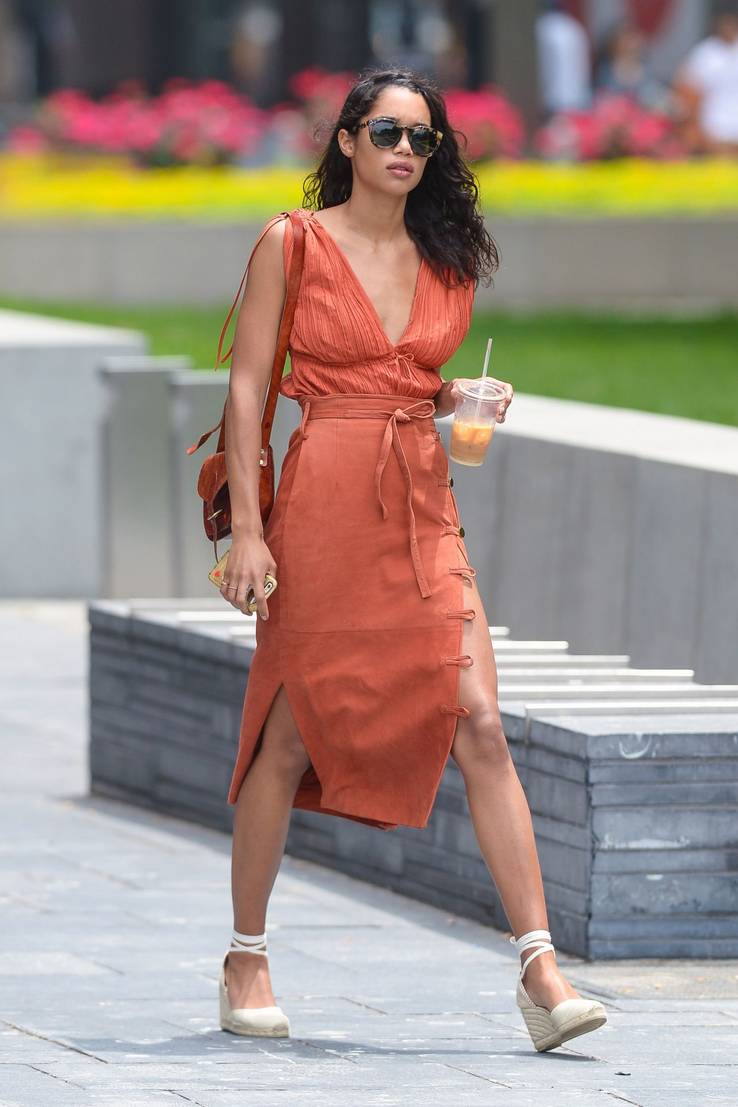 According to The Cut, Laura Harrier moved to New York City to attend college ten years ago when she was eighteen—but shortly after arriving, she was spotted by a model talent scout, and, well, the rest is history. She deferred her enrollment to New York University and began working as a model instead—and she never looked back. After a couple years of modeling, she found work as an actress, playing the role of Destiny Evans on the soap opera One Life to Live. Last summer, she made her feature film debut playing the role of Liz in Spider-Man: Homecoming. She is currently working on HBO's adaptation of the classic novel Fahrenheit 451—she will be playing Millie.
Although Laura played the love interest of Peter Parker (a.k.a. Tom Holland) in Spider-Man: Homecoming, she is currently single in real life.
According to Live Ramp Up, some people have speculated that she does have a mystery boyfriend who makes an occasional appearance in her Instagram photos, but so far, no has confirmed whether or not this is true, and they don't seem to show up at any major events together. Perhaps she simply likes to post some photos with her guy friends.
Sources: People.com, NYDailynews.com, Vogue.com, Hollywoodlife.com, Deadlinehollywood.com, Blabbermouth.com, Yourtango.com, Huffingtonpost.com, TIME.com, Thecut.com, BBCnews.com, Fillermagazine.com, KoreAm.com, Deadline.com, Blastmagazine.com, Instagram.com, eonline.com, KFM.com, Okayafrica.com, Inquisitr.com, Liverampup.com
Source: Read Full Article