There are plenty of guys in the world that would give their left leg to have the chance to date the gorgeous Scarlett Johansson. She's had a big career in Hollywood and she's also known for her curvaceous figure and her beauty. Obviously, many men believe that Johansson is the ultimate package. There have been many men over the years that have been lucky enough or unlucky enough, however you see it, to date Johansson. She hasn't had the most luck over the years when it comes to love, but she does keep on trying.
She's made the journey through a ton of twists and turns, some flings, some that ended in marriage but still, she has not found the one. She has dated some pretty hot and famous guys over the years and since her divorce with Romain Dauriac, she hasn't been linked to just one guy. She's admitted over the years that she falls in love easily and her relationships tend to happen quickly and maybe that's where she's making some mistakes.
She's a very private person, but there have also been times where she has divulged a little TMI. She has been linked to big names over the years like Sean Penn, Justin Timberlake, and of course Ryan Reynolds. Check out these 15 guys who were "lucky" enough to date Scarlett Johansson.
15

Her Marriage To Romain Dauriac Fell Apart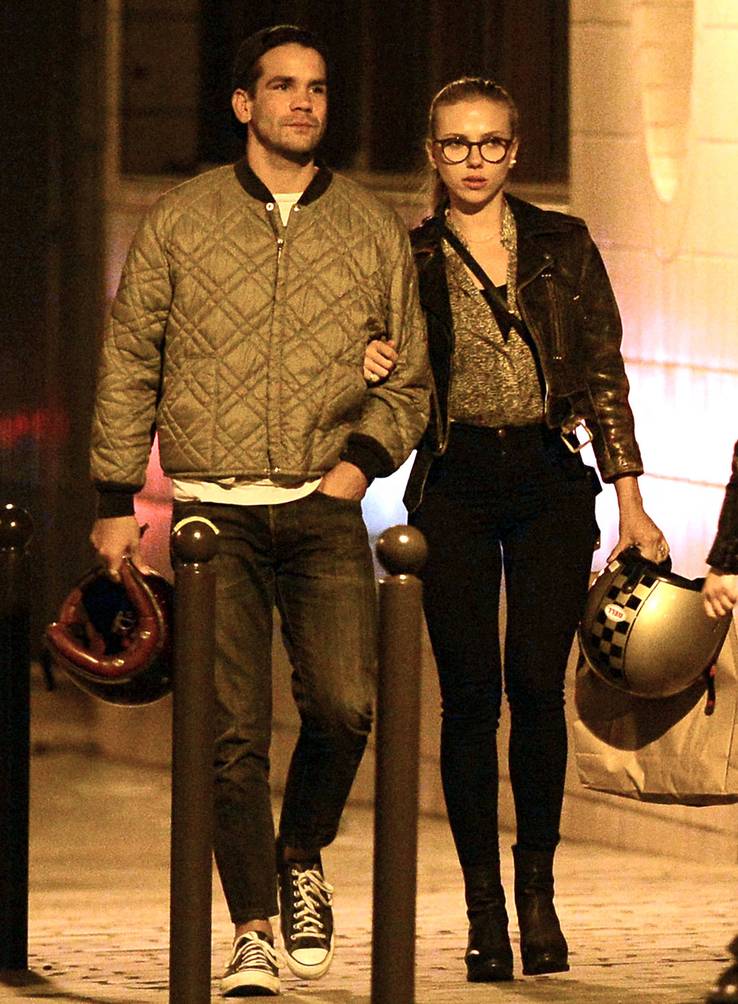 Her marriage to Romain Dauriac was supposed to be it for Johansson — she said after all that, he was the one. The two started dating in 2012 and once again she fell hard for him. They were married within two years and she had a little girl with him. The marriage didn't last long and the two separated in 2016. They also went through an ugly custody battle over their daughter, but she only won joint custody. She's trying to be a little more careful when dating these days now that she has a child to worry about. She told US Weekly,
"I'm on guard because I have a young daughter. That's something I'm more concerned about. A lot of comedians I know have a dark side, though. I don't need any darkness.
I think I've got a lot on my plate right now, but I'll let you know."
14

Joseph Gordon-Levitt Tried Wooing Scarlett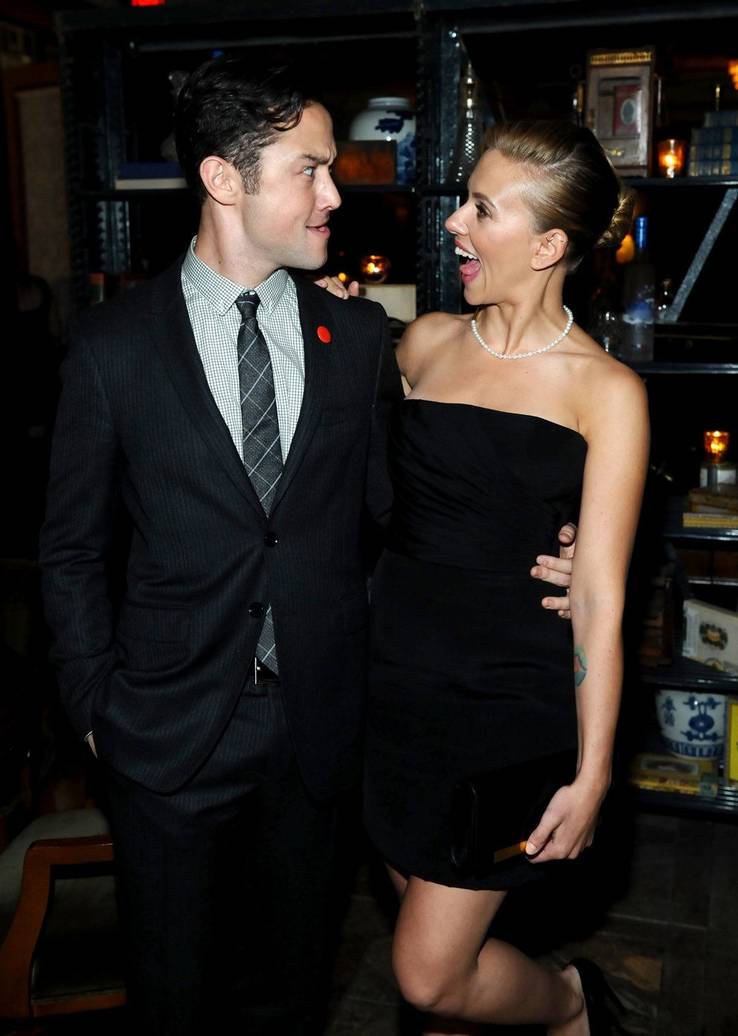 Joseph Gordon-Levitt and Scarlett Johansson starred together in the movie Don Jon which was all about Levitt's character being obsessed with being intimate. The two were connected together after that but it never really went anywhere. At the time, Johansson was dealing with leaked photos of herself while she was being spotted with Levitt having dinner in SoHo. The two were also seen kissing in New York on more than one occasion. An insider told US Weekly that the two were definitely trying to date and not just discussing work projects. "It's gone beyond that now." Her team, however, was saying that they weren't a thing that "nothing serious" was going on between them. Whatever the two were doing, it didn't last very long because their relationship was never made official.
13

Nate Naylor Gets Cozy With Scarlett
Nate Naylor and Scarlett Johansson got together after her marriage to Ryan Reynolds ended. The two were involved between 2011 and 2012. Johansson and the New York-based advertising executive were often seen strolling the streets of the Big Apple. Many people really didn't see them as a match and were surprised that they dated for a year. In the end, she broke up with him and sources say he was devastated by the breakup. "She broke up with him last week," one source who knows both parties told PEOPLE.
"He's pretty upset but the writing was on the wall. A lot of people were surprised it lasted this long."
Johansson has been breaking hearts for years and although she has had her heart bruised a few times, it seems to be her ending most of her relationships.
12

Scarlett Johansson And Her Connection With Chris Evans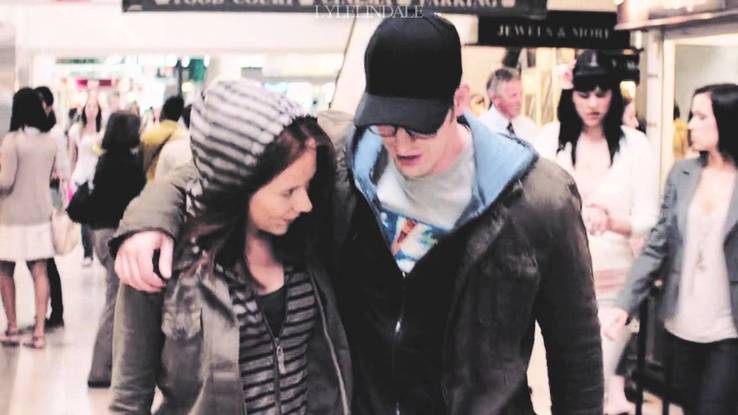 You may have thought that Chris Evans and Scarlett Johansson met for the first time during the Avengers franchise, but they go way back. The two starred together on The Nanny Diaries where they were love interests. The two have been seen out enough in public for the rumor mills to start going at full steam ahead. He's been in an on-again, off-again relationship with Jenny Slate, so it's really up in the air whether he's single or not. We're not sure if Evans and Johansson are just hooking up now that they have reunited for another Avengers movie or if they are just really close. The two definitely have some serious chemistry together both onscreen and off, so we wonder what's really going on between them.
11

Scarlett Johansson Dated Bad Boy Sean Penn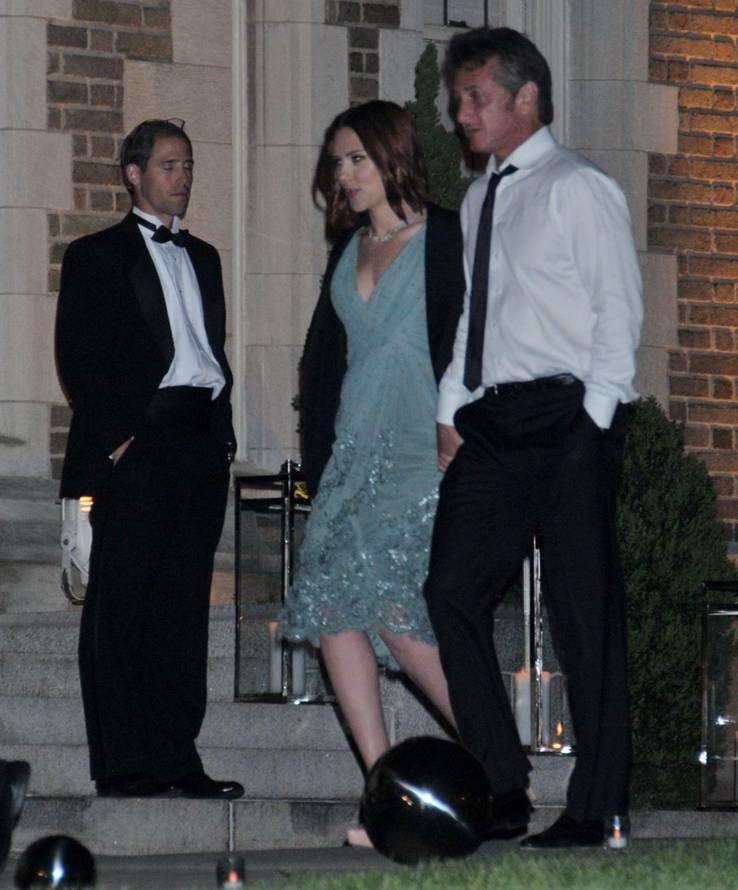 It's often surprising to us all that women get involved with Sean Penn. Over the years there have been tons of claims that he abuses his girlfriends and yet they flock to him. The two dated briefly in 2011 and many people wondered why it fizzled so quickly. They were together for five months and it's rumored that Penn didn't want a commitment. Even after they broke up, Johansson tried to rekindle things, but it didn't seem to work out. An insider told US Weekly that she would often insert herself into his conversations to get his attention.
"She pushed herself into his conversations. She sat down between him and Robert De Niro. Robert was like, 'What?' and made a face."
By the sounds of it, she had a hard time letting go of her bad boy.
10

Scarlett Married The Handsome Ryan Reynolds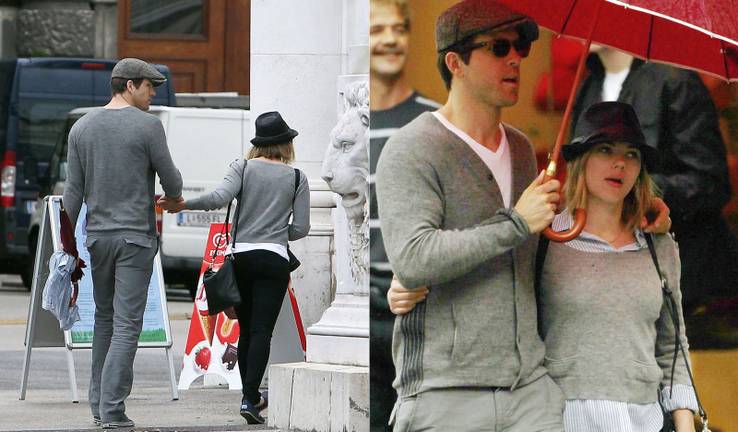 The two met in 2007 and were married a year later. Ryan Reynolds must have thought he was one lucky guy though he's not too shabby himself. They were one cute couple, but they were only married three years before it ended in divorce. Johansson has said that it was hard being married to someone who was gone all the time, that can be the downfall of being married to another actor. She told Cosmopolitan, "The logistics of being with another actor are challenging," she noted.
"There has to be a real understanding of how you share your time, especially when two people's careers are going at the same rate. Or even if one person is more successful than the other, that also proves challenging.
There may be a competitive thing."
9

Scarlett And Bradley Cooper Were More Than Just Friends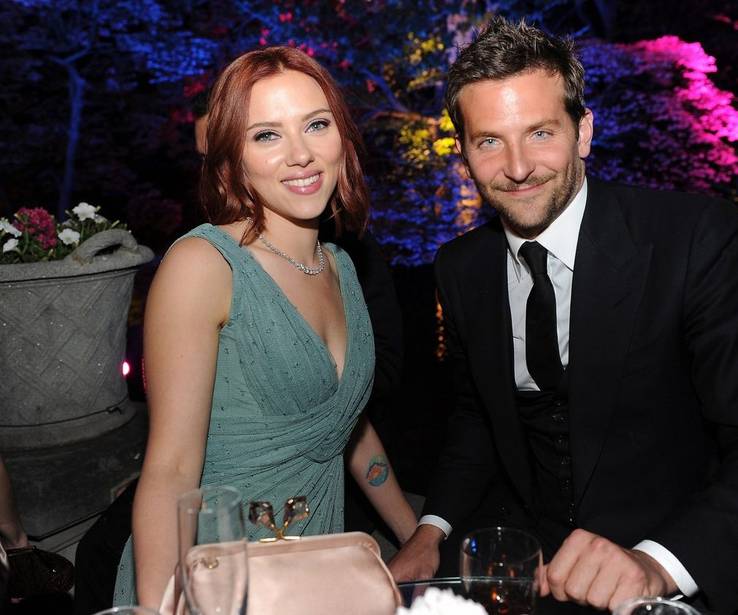 These two were love interests in the movie He's Just Not That Into You. Scarlett played a yoga instructor who had a secret relationships with Bradley Cooper's married character. The two have always maintained that they are just friends, but they were reportedly together in 2011 at Provocateur nightclub in New York City getting really cozy. We can't blame the girl, he is one pretty hot actor. If you go by Johansson's reps, they will say that they are "just friends and have been for years." An eyewitness told Life & Style that "after some drinks [Cooper] turned his attention to Scarlett. The duo was hand in hand and more than flirty by the end of the night!" Whether or not the two got it on is speculation, but it never did develop into anything else beyond hooking up.
Featured Today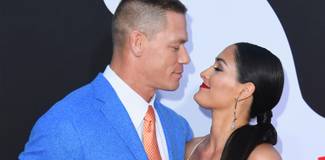 John Cena Tweets After Splitting From Nikki Bella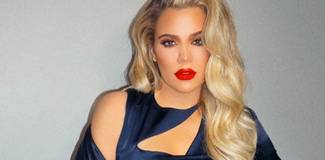 Khloé Kardashian Drops Big Money On Her Baby's Travel Gear

20 Attractive Female Celebs Who Are (Still) Looking For Mr. Right

8

Justin Timberlake And Scarlett Made A Music Video Together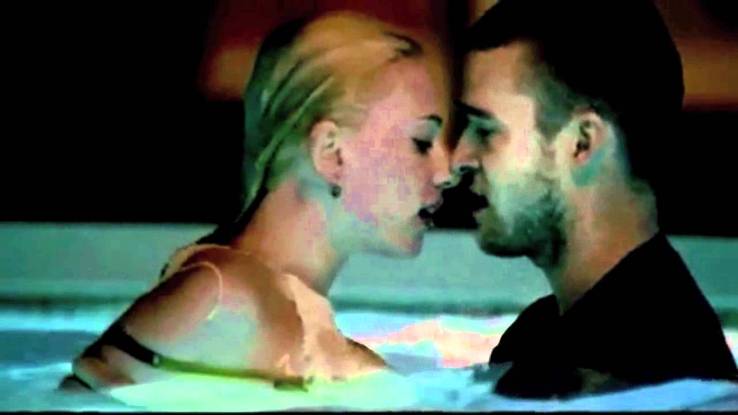 These two never had a relationship together, but there were hot and heavy rumors that the two hooked up together. The actress appeared in his 2007 music video What Goes Around/Comes Around Interlude and apparently, when the cameras were off, the two started getting real cozy together. In September of 2011, it was said that Timberlake spent the night with Johansson. The two were at NYC hotspot 1Oak and a witness told US Weekly,
"Other guys were trying to talk with Scarlett, but she was only focused on Justin."
It is said that they partied until 5:30 and then grabbed a pizza before going to Johansson's penthouse apartment. "They've hooked up several times over the years," a source said. It sounds like the two were definitely connected at one point but then Timberlake ended up getting together with Jessica Biel and the rest is history.
7

Josh Harnett And Scarlett Sizzled
The two met on the set of the Black Dahlia in 2006 and were rumored to be dating after that. Not that the rumors went on for very long before Johansson herself confirmed that they were dating. She told Allure, 
"Josh is very sweet. He's a good boy. A great person. I'm very lucky and I'm very happy."
They used to have extensive tantric sessions together. Josh Harnett told Glamour that they tried some moves in his book. "A really dirty friend of mine gave me a book on tantric for my birthday. I studied it to see what all the fuss was about. It's not easy but it's all good." The two seemed like a great match, but they only lasted a year before they broke up. It was rumored that they broke up because their schedules got in the way of their relationship.
6

She Was Seen With Player Derek Jeter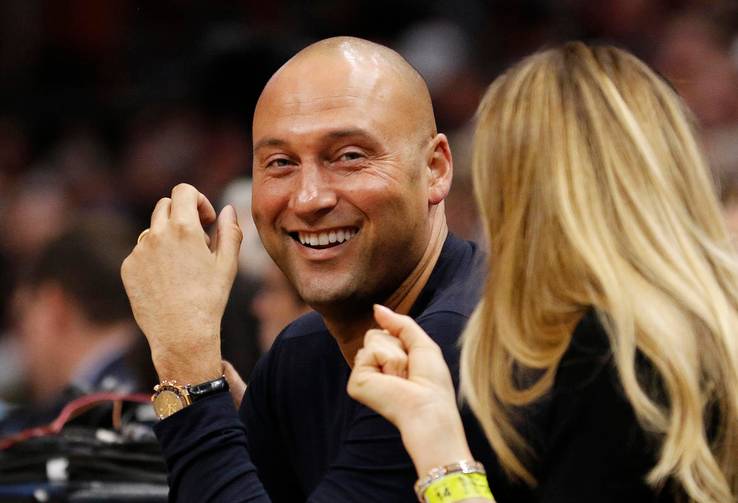 Derek Jeter is considered to be one of the biggest playboys in sports, so we're surprised that Johansson went anywhere near him, but maybe she just wanted a fling. The two were seen together at a Microsoft Christmas party in December 2004. At the time, Johansson was only 20 years old and probably shouldn't have been hanging out with Jeter in the first place. A witness told New York Daily News that "I didn't see any kissing. But they were very close and really flirting." It's rumored that the two left together at the end of the night. She grew up really fast in Hollywood and she hasn't always made the best decisions with love that she could have. These two would have been considered a fling, not a relationship.
5

Patrick Wilson And Scarlett Johansson Had A Fling
Patrick Wilson and Scarlett Johansson were seen quite cozy together shortly after her breakup with Jared Leto. Scarlett was only 19 years old at the time and Wilson was 30. It wouldn't be the first time that Johansson was with an older man. At the time, a source told People that the two were "dating, but not exclusively." Many people believe that it's Scarlett that is the biggest player in Hollywood. She's broken more hearts over the years than Leonardo DiCaprio has. "Scarlett likes to be in control," an actor told The Post of Scarlett's love life. "
Then, when she gets it, she gets bored."
It may just not be Scarlett's "thing" to be monogamous. She once told Playboy magazine, "I don't think it's natural to be a monogamous person."
4

Scarlett Had A Thing With Benicio del Toro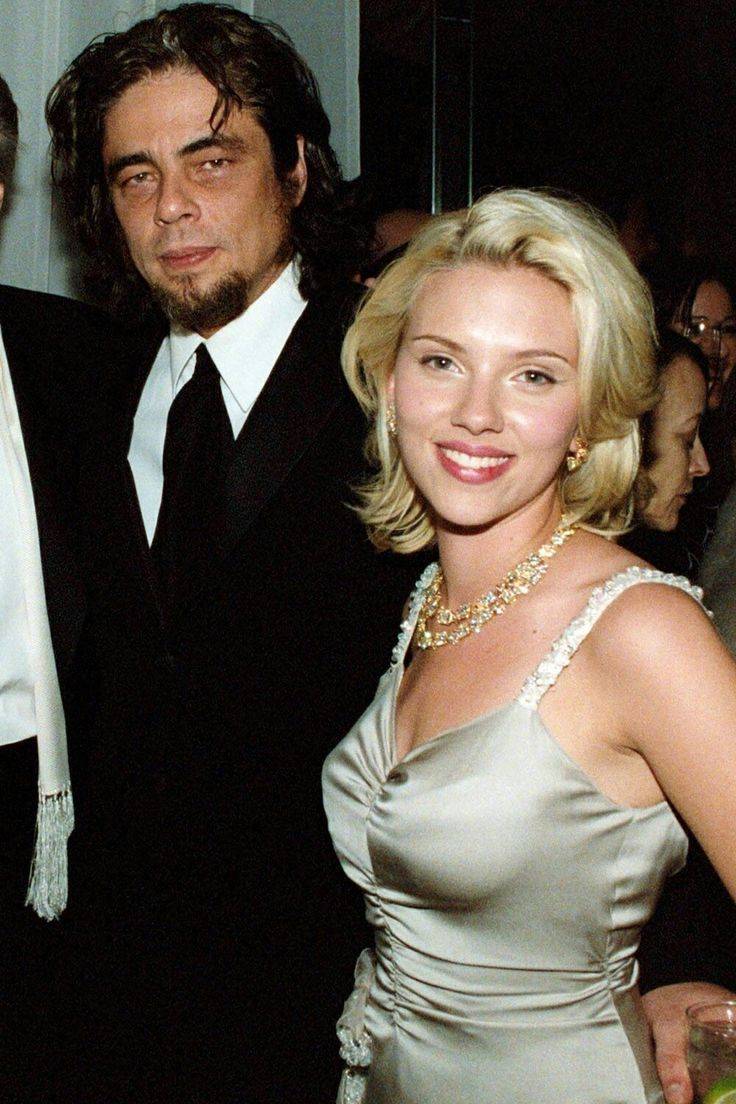 The two certainly weren't in a relationship together, but there is an elevator story swirling around about the two hooked up in one. In 2004 the two found themselves at the Chateau Marmont for an Oscars after party and things started heating up. She denied the rumors saying that elevator scandal seemed "unsanitary" but Del Toro didn't do the same. It was brought up during an interview with Esquire magazine and he answered, "Did I ever [get intimate] in an elevator with Scarlett Johansson after an awards show? I kind of like, you know, I, well. I don't know. Let's leave that to somebody's imagination. Let's not promote it. I'm sure it has happened before. It might not be the last time either." It wasn't exactly a denial.
3

Jude Law Romanced Scarlett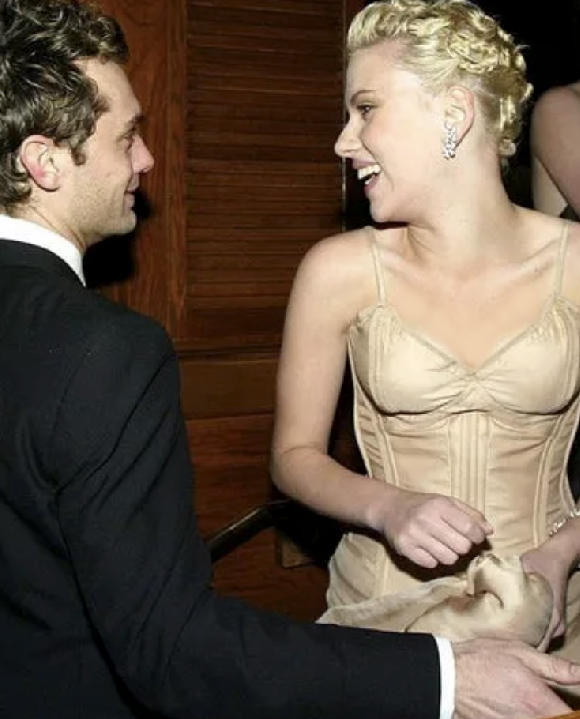 The two seemed to sizzle together at the 2011 Oscars. Considering her love history, 2011 was also a big year for Scarlett Johansson. The two were seen together flirting heavily and the room seemed to light up with their energy. We're not sure why she is so attracted to the biggest players in Hollywood. A source told The Mirror that they left through the back door only eight minutes apart.
"Scarlett batted her incredibly long lashes in Jude's direction as soon as she clocked him at the bash. They kept shooting glances at each other across the room, and Jude really grabbed her attention when she saw him surrounded by Cameron Diaz and Gwyneth Paltrow.
Later, she cornered him in the gardens, where the pair giggled and flirted for 40 minutes. When Scarlett told him, 'I want to date an Englishman,' his eyes almost popped out of his head. It looked like she passed him her phone number. Jude looked delighted."
2

Jack Antonoff Was Her First Boyfriend
Scarlett Johansson started dating when she was quite young. She started dating Jack Antonoff when she was still in high school. It may have been her first love but it didn't last very long and in the end, it was his heart that got broke. As we said, Johansson is one that likes to leave hearts scattered all over again. His song Better Love just so happens to be about Scarlett. "Fame swept her off her feet/she sees nothing she did before… Hey, Scarlett you're not the same," and "scars are in her name/and she scars me in blame." Ouch. Johansson's publicist will insist it was just a fling but Jack seems to have been affected quite a bit by it. He has stated that they dated all throughout high school.
1

Jared Leto Wasn't Paying Attention To Scarlett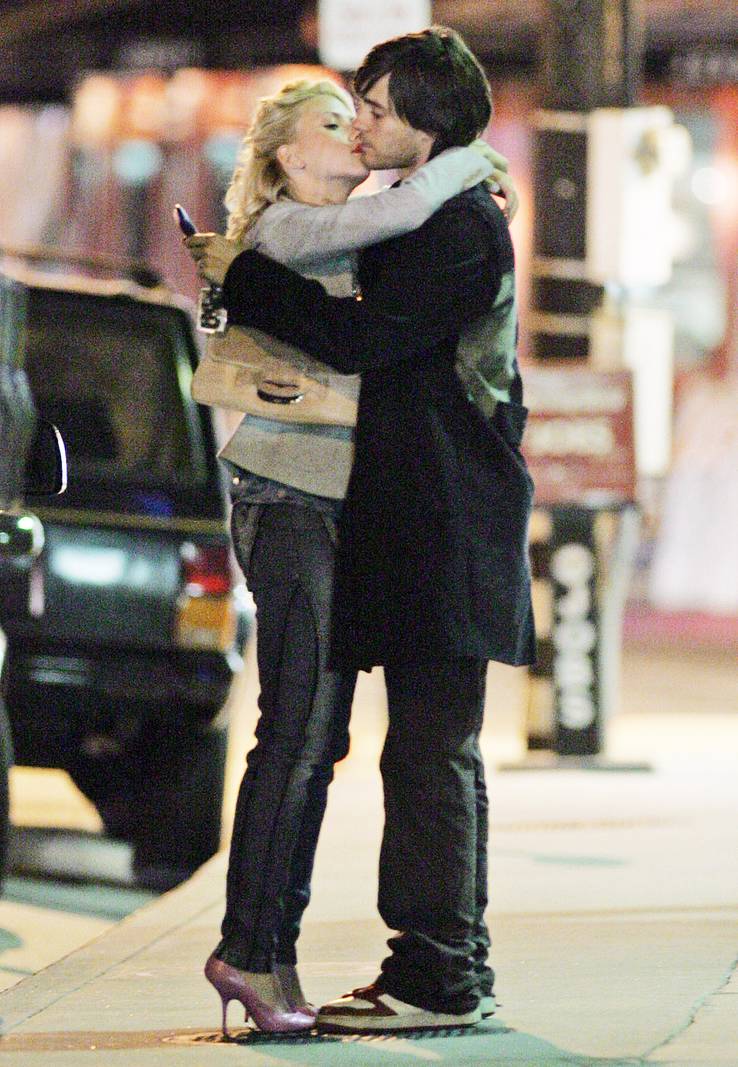 Yes, that would be Scarlett Johansson trying to kiss Jared Leto, but he's too busy checking his phone. Most guys would kill to kiss Scarlett, but Leto seems too busy, no wonder their relationship never really went anywhere. These two were never really in a committed relationship, but they were definitely seen together a lot. Whether they were trying to date or just keeping it casual, they were definitely together. The two were spotted often together in 2004 and clearly, we see by this photo that they were at least somewhat into each other at one time or another. Leto certainly needs to spend more attention on the lady that he is with rather than checking to see who is texting him at that moment.
References: ranker.com, mirror.co.uk, hollywood.com, usmagazine.com
Source: Read Full Article