When two celebrities wind up falling in love, it seems like nothing can stop the media firestorm that surrounds their relationship. The public is constantly trying to find out more information regarding how serious they are in their relationship and there is always speculation as to whether or not they're headed for the aisle. Yet, a celebrity wedding isn't the end of the media scrutiny since this is the time when the focus evolves to have people wondering when the couple will give birth to their first child. Celebrities are often ignored when they complain about the pitfalls of fame since they are the ones that signed up for that type of lifestyle. Yet, it becomes a completely different story when it comes to celebrity kids. Children of celebrities never signed up for fame and people are often much more open to being sympathetic to their plight when they're thrust into the limelight.
Yet, that doesn't stop the paparazzi from hounding celebrity couples to get those first pictures of newborns or other photos to let people comment on how much they look like their celebrity parents. It seems like there is a completely different category of fame for celebrity kids and that brings on its own set of issues. This is definitely the case when it comes to high-profile divorces, especially with bitter custody battles dominating the headlines. Check out our list of the 15 celeb parents who might have to deal with child services in 2018 and see how these Hollywood couples have turned their fairytale stories into a nightmare.
15

Cardi B. And Offset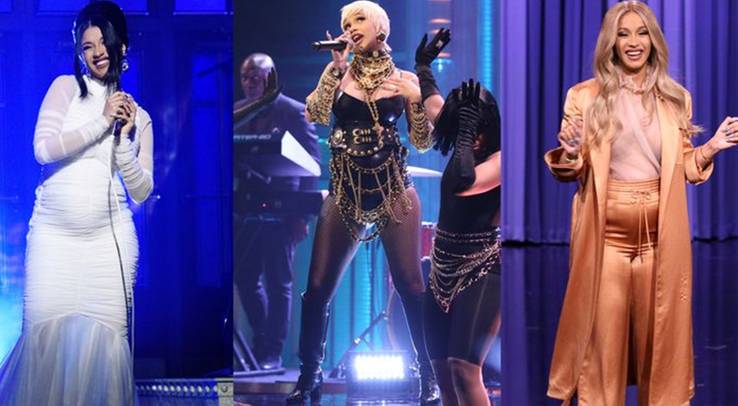 When Cardi B was first introduced to the world as an aspiring rapper and stripper on Love & Hip Hop, she wasn't seen as one of the most likely cast members to make it big in the music industry. While other people were being showcased at various events and recording tracks in the studio, Cardi B was shown mostly for her tumultuous personal relationships and occasionally working the pole. Yet, she proved them all wrong when she garnered national attention through her hit single, "Bodak Yellow." While on her way to the top of the charts, Cardi B began dating the rapper, Offset. However, they weren't exactly the classiest couple to hit the Hollywood scene and were even inappropriate in an Instagram video. Cardi B announced her pregnancy during her appearance on SNL and it's being reported that her due date is around July 2018. With her background of having tumultuous relationships and the allegations of his cheating tendencies, there is a good chance that this may turn into a child services issue before 2018 is over.
14

Tyrese Gibson And Norma Mitchell Gibson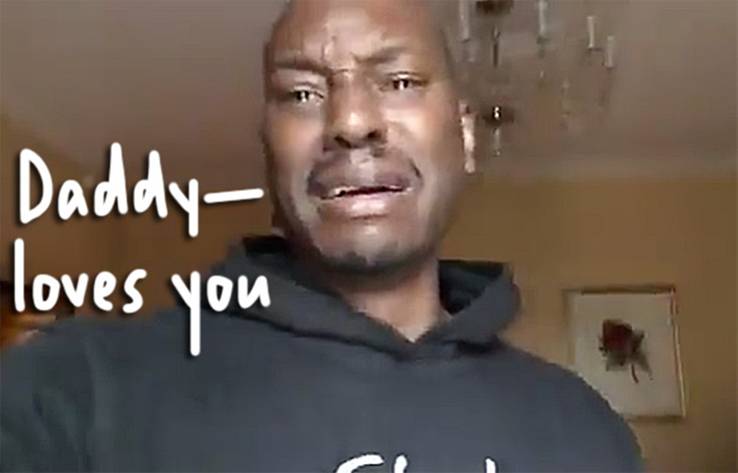 When Tyrese Gibson first started out in Hollywood, he was seen as an incredibly talented music artist and actor. With a number of hit singles and a breakout performance in the film, Baby Boy, it seemed like Gibson was on the fast track to being a force to be reckoned with in Hollywood. He received even more success when he landed a role in The Fast and the Furious film series and people were genuinely happy for him when he was married to Norma Mitchell in 2007. Yet, their marriage was short-lived and the couple divorced just two years later.
Things became even more complicated for him when the bitter battle over their daughter revealed court documents stating that he spent more money than he was bringing in.
Gibson took to social media with some troubling videos that depicted him crying over his daughter and making strange claims that Jada and Will Smith had to give him millions due to his financial troubles. With the custody issue still at hand for Gibson, it seems likely that the issues regarding his child won't come to an end before the start of 2019.
13

50 Cent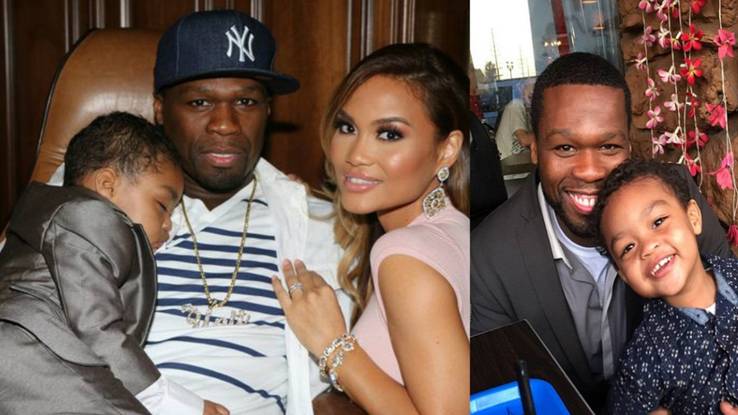 When 50 Cent first emerged as an up-and-coming rapper under the wing of Dr. Dre and Eminem, he instantly garnered success through his debut studio album. The public thought of him as a great new figure in rap music and hopes were high with him delving into the acting and producing world for television. Yet, it seemed like his issues in his personal life was starting to overshadow his professional career. The relationship with his eldest son, Marquise, was put all over the Internet due to leaked text messages where he disowned him due to a missed visitation. The two currently have a strained relationship and 50 Cent wasn't present at Marquise's high-school graduation. When 50 Cent had another child with Daphne Joy, some hoped that it would be a brand new start for 50 Cent as a father.
Yet, those hopes were dashed once Daphne Joy went public with her relationship with Jason Derulo and 50 Cent responded by deleting all of their son's pictures from his social media accounts.
While it seems like their relationship is on the mend, his volatile behavior cause people not to be surprised if child services would need to intervene before 2018 is up.
12

Blac Chyna And Rob Kardashian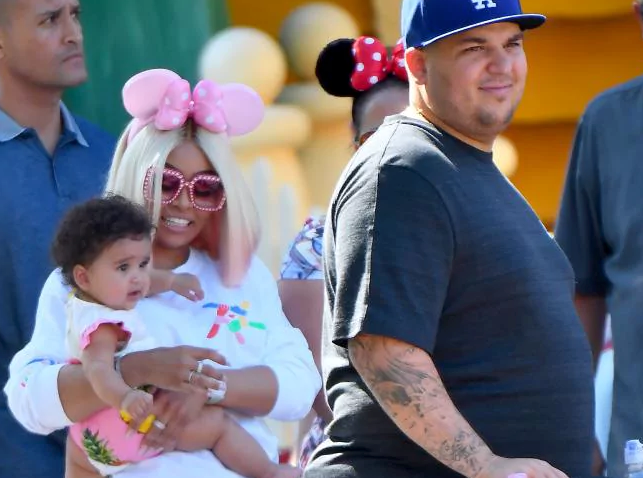 When it was revealed that Rob Kardashian was dating Blac Chyna, not a lot of people were onboard with their relationship. Blac Chyna had previously had a child with the rapper, Tyga, and many people accused her of being a bit of an opportunist. She was portrayed as wanting to cash in on the Kardashians and even tried to trademark her new name, from when she married Rob and gained the new Kardashian last name. Yet, her trademark court case failed, as did her relationship with Rob. The couple has had a number of public fights that played out in the headlines, from Rob leaking pictures of Blac Chyna to her leaked tape. With so much drama surrounding their relationship, it wouldn't be surprising if the two wound up in another court battle regarding their daughter, Dream.
11

Blac Chyna And Tyga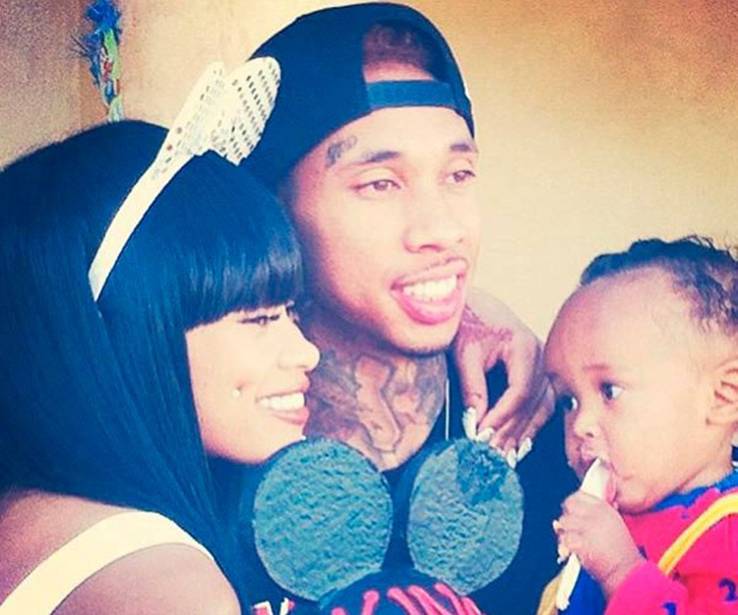 Blac Chyna has the coveted the title of being able to make the possible child services list twice since she's had a child with two separate men and both of them have difficulties due to her tumultuous tendencies. King Cairo is the son she had with the rapper, Tyga, and the two have had a difficult relationship over the years (especially after he started dating Kylie Jenner). During his relationship with Kylie, Tyga distanced himself from Blac Chyna and even went so far as to have two separate birthday parties for King Cairo. The two seemed to be mending their relationship and were even photographed together in 2017 when they celebrated King Cairo's 5th birthday at Six Flags Magic Mountain. Yet, that doesn't mean that all of their issues are solved.
Blac Chyna came under fire when her violent explosion during a fight at an amusement park caused her to lose her stroller endorsement deal and Tyga is fighting another lawsuit regarding his failure to pay rent for a luxury mansion
owned by Simon Cowell's former fiancé. With both of these people undergoing major difficulties, it wouldn't be surprising with child services needed to be called in for King Cairo.
10

Stevie J And Joseline Hernandez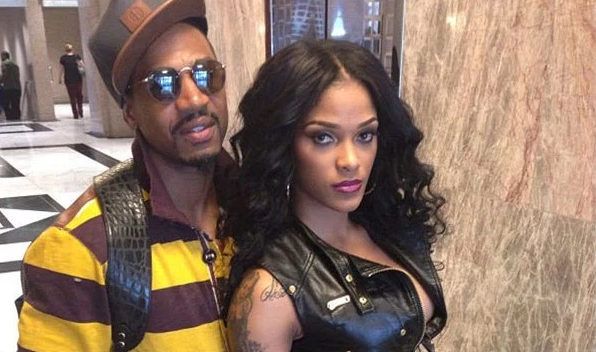 When Joseline Hernandez became known to the world as "The Puerto Rican Princess," people really seemed to love her as a cast member of Love & Hip Hop: Atlanta. Yet, her appearance on the show wasn't just focused on her aspiring life as a music artist since her tumultuous relationship with Stevie J was a huge part of the storyline. When it was revealed that Joseline was pregnant with their child, Stevie J wasn't exactly thrilled at the news. The couple took to the courts to try and settle their disputes, but court documents revealed more ugliness on both sides. A paternity test was issued to ensure that Bonnie Bella was indeed the biological child of Stevie J, which came out to be positive. After years of hurling insults at each other and fighting a bitter custody battle, the couple finally came to a truce in April 2018. Yet, there's no telling how long this truce will last and it wouldn't be surprising if the couple wound up back in court before 2019.
9

T.I. And Tiny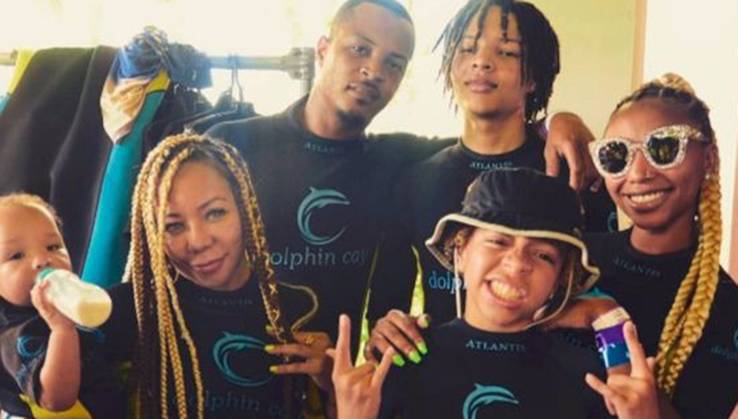 When Tiny became a huge music star during her time with the girl group, Xscape, T.I. was just seen as the man behind-the-scenes. The couple wound up starting a family together and Tiny started to fall back as the main parenting figure while T.I. started making a name for himself as a rap artist. Things seemed to be going well while he was making a name for himself as "The Rubberband Man," and they were even able to get beyond their legal issues. The couple wound up landing their own reality show and T.I. & Tiny: The Family Hustle became a huge favorite for TV viewers. Yet, their happy family didn't seem like it was everything it was cracked out to be and their divorce drama started playing out in front of the cameras. There were wild allegations that came out in the headlines and then there was a huge argument over Tiny wanting to take their youngest child on tour while she returned to the Xscape singing group. With not all of their issues being solved, it wouldn't be surprising if child services needed to step in to get everything sorted before the start of 2019.
Featured Today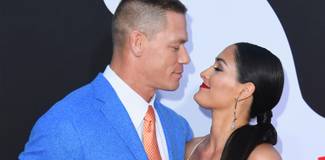 John Cena Tweets After Splitting From Nikki Bella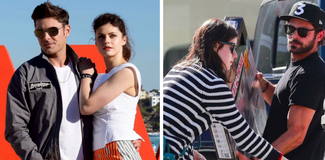 15 Photos That Have Us Believe Zac Efron Is Off The Market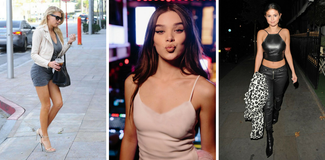 20 Female Celebs In Their 20s Who Are Still Single And Available

8

Ray J And Princess Love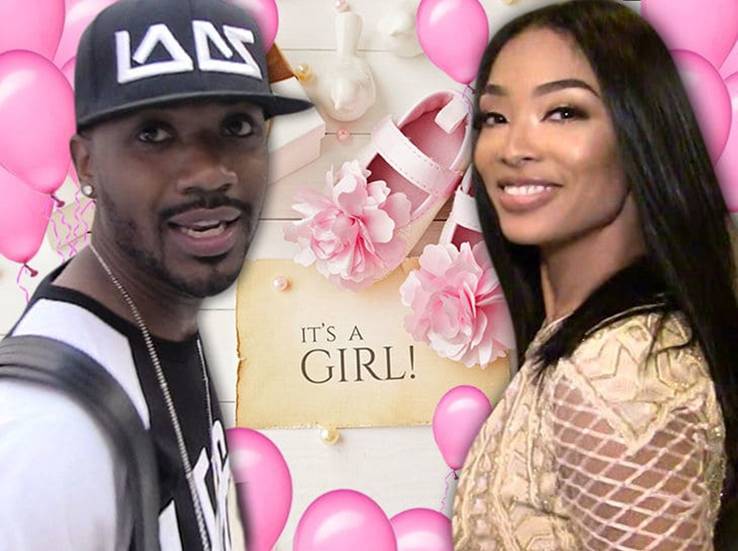 Ray J was first introduced to the world as just the younger brother of Brandy but started to make a name for himself as a rapper. His rap career didn't have a huge amount of momentum and it seemed like it was his "leaked" tape with Kim Kardashian that was really the biggest hit to his fame status. While Kim Kardashian was catapulted into fame as the hottest new reality star, Ray J earned his own type of fame through his reality dating shows. When it was revealed that he was marrying a woman named, Princess Love, it was difficult for people to truly root for their love. Yet, photos from their baby shower for their new daughter seemed to warm the public's heart. Yet, that warm and fuzzy feeling didn't last long since reports of drama behind-the-scenes put a bit of a stain on the blessed event.
Brandy and Ray J's mother were not in attendance and Princess Love took to social media to blast Brandy over alleged text messages that were sent to her.
With the couple already dealing with intense media scrutiny and Princess Love having major issues with Ray J's family, it doesn't look too good for the future of this new "happy" family.
7

Tori Spelling And Dean McDermott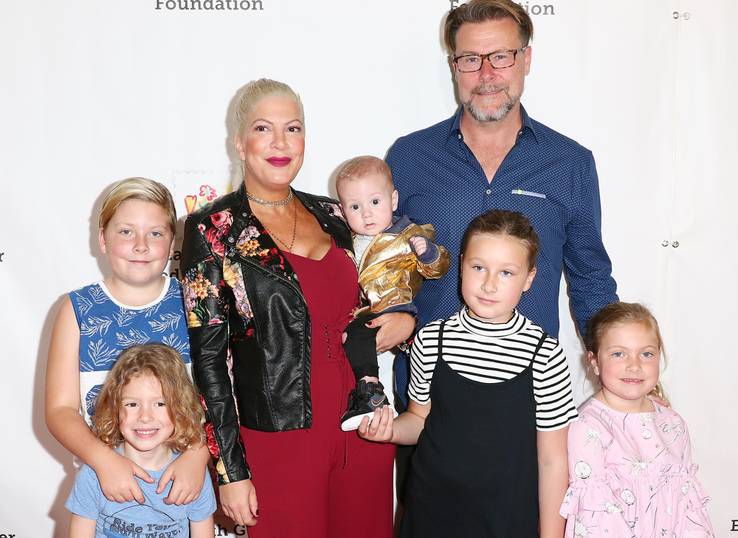 There aren't many celebrity couples that have undergone as much drama in the public eye as Tori Spelling and Dean McDermott. Tori Spelling had already been known to the world because of her tumultuous relationship with her mother, Candy, but people were hoping that they would ultimately mend their relationship and she would again fall back into the Spelling fortune. Instead, Tori wound up starting a family with Dean McDermott and the couple started embarking on a career in reality television. From trying to start a bed and breakfast to trying to sell their dysfunctional story to gain more viewers for their reality television show, it seemed like the relationship scandals and the financial woes had really taken its toll. In March 2018, police were called on their family on a number of occasions.
The biggest incident occurred while the entire family was out to dinner and started a huge raucous that caused the police to come and escort them from the restaurant.
With the couple having so many children and a volatile relationship, it wouldn't be surprising if child services needed to intervene to get everything sorted out.
6

Heidi Montag And Spencer Pratt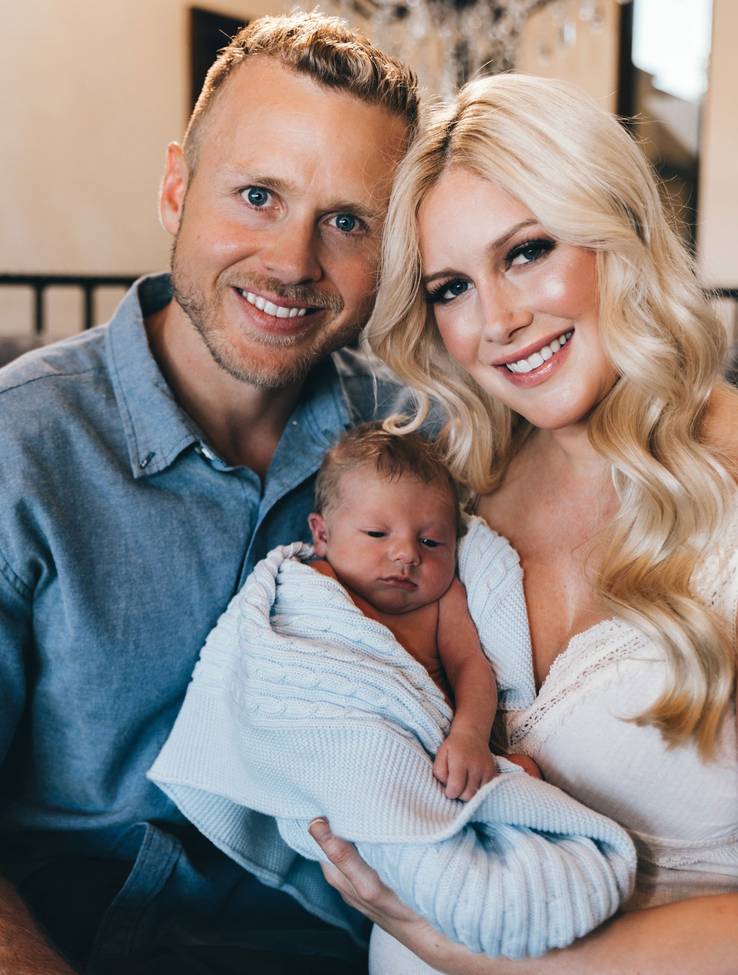 When Heidi Montag and Spencer Pratt were featured on the reality television series, The Hills, their portrayal wasn't exactly favorable. Heidi Montag started off looking like the girl-next-door and people really gravitated towards her friendship with Lauren Conrad. Yet, that persona didn't seem to last long as she started to evolve in front of the cameras. From her tumultuous relationship with boyfriend, Spencer Pratt, to her ever-changing look with plastic surgery, it seemed like the old Heidi Montag had vanished. She tried to embark on a music career and she became known for her outlandish stunts to try and get the paparazzi to jump onboard with "Speidi." However, the world moved beyond their fascination with The Hills and moved on from wanting to learn more about Montag and her relationship with Spencer Pratt.
The couple became quite public about how they squandered their millions and looked a bit desperate about their desire to achieve more fame.
When the couple welcomed their first child, people hoped that they would finally settle down and focus on dealing with their issues. Yet, Pratt started coming out in the headlines, teasing about a new reality show for them. With the couple constantly seeking out more fame, it doesn't seem like they're ready to put anything in front of that (including their child).
5

Kourtney Kardashian And Scott Disick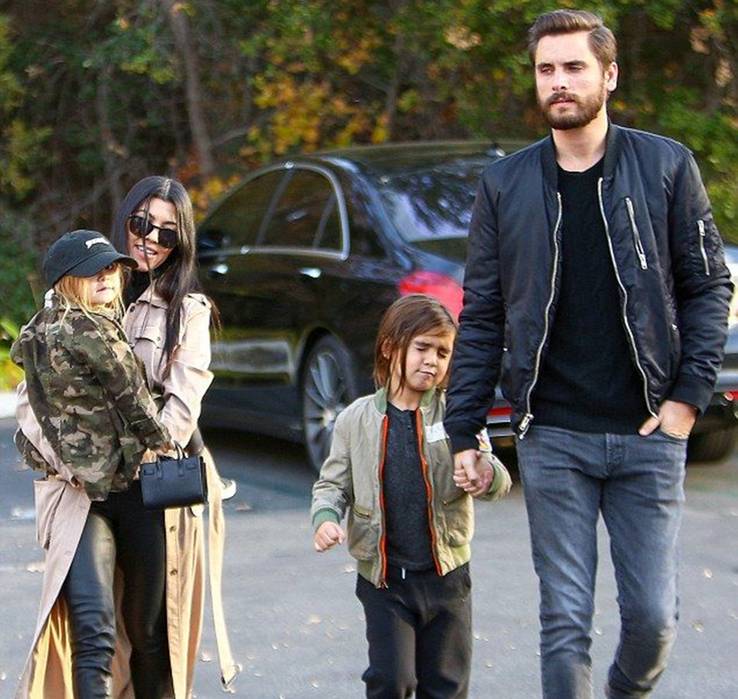 When Kourtney Kardashian was first introduced to the world, she was just seen as the older sister of Kim Kardashian on the reality series, Keeping Up with the Kardashians. Yet, she started to garner her own fan base through her storyline on the series, which seemed to solely revolve around her tumultuous relationship with Scott Disick. The couple wound up having three children together but their relationship never seemed to be the stuff of fairytales. While the world was hoping that the couple would finally make their relationship work, they ultimately wound up calling it quits. To make matters worse, Disick was photographed with a number of ultra-young celebrities and then started dating the 19-year-old, Sofia Richie. Kourtney also started dating someone younger and it didn't go over well with Disick. The couple has started to pit against one another in the tabloids and it wouldn't be surprising if the courts were needed to intervene as these two move on with their significant others.
4

Channing Tatum And Jenna Dewan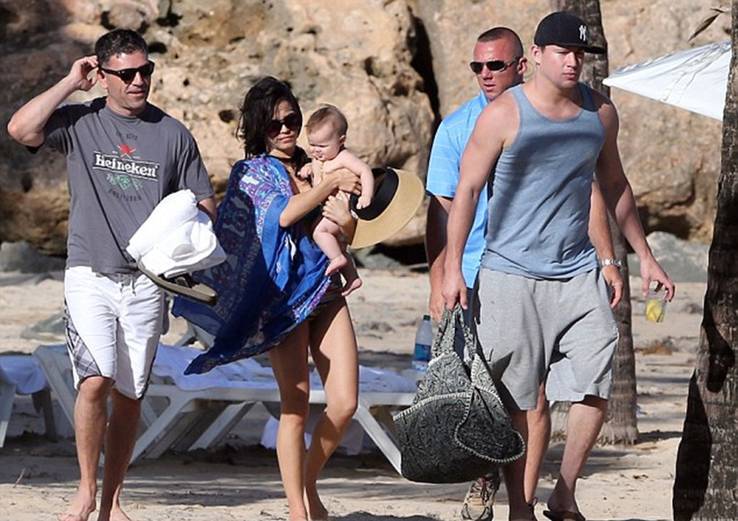 Both Channing Tatum and Jenna Dewan Tatum had a background in dancing and it seemed like the two were happily married during their nine-year relationship. Yet, the couple announced their separation in April 2018 and released a joint statement saying,
"We fell deeply in love so many years ago and have had a magical journey together. Absolutely nothing has changed about how much we love one another, but love is a beautiful adventure that is taking us on different paths for now."
While it seems like an amicable split, things might get a bit complicated for them with their daughter Everly Tatum. Both of them have a successful career, but it's Channing Tatum's career that has really skyrocketed in recent years. With the two sharing a daughter together, it wouldn't be surprising if a bitter custody battle were to come about and there's no telling what the future holds as these two try and move on with their lives.
3

Kendra Wilkinson And Hank Baskett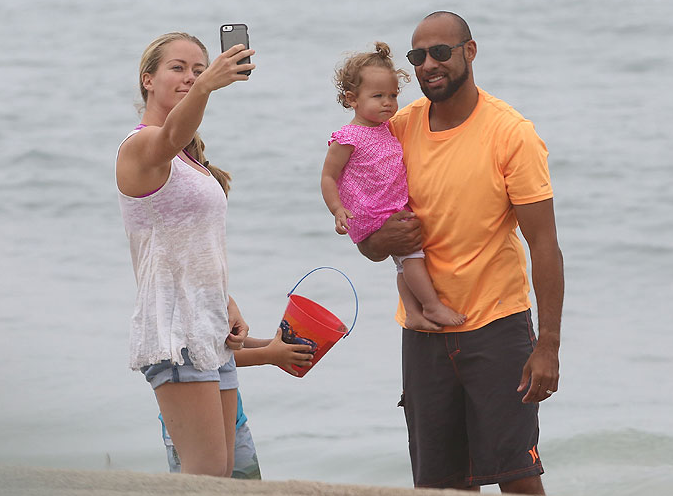 When it was revealed that Kendra Wilkinson was in a relationship with the professional athlete, Hank Baskett, people didn't quite know what to think. She had previously been known as the youngest girlfriend of Hugh Hefner and people wondered how she found the time to start a new relationship when she had previously been shown as being "in love" with Hefner. Yet, the Playboy creator wound up giving them his blessing and it didn't take long for the couple to land their very own reality series. Life seemed good for the couple for a time but their marriage was constantly faced with adversity. A leaked tape put a great deal of strain on their relationship and the allegations of Baskett being with a transgender model became a huge focus for their reality show. While the couple tried to make it work for a time, they ultimately revealed that they would be divorcing. Wilkinson has taken to social media with a tear-filled video regarding her failed marriage and the world is wondering what will happen with their two children, Hank Baskett IV and Alijah Mary.
2

Mel B And Stephen Belafonte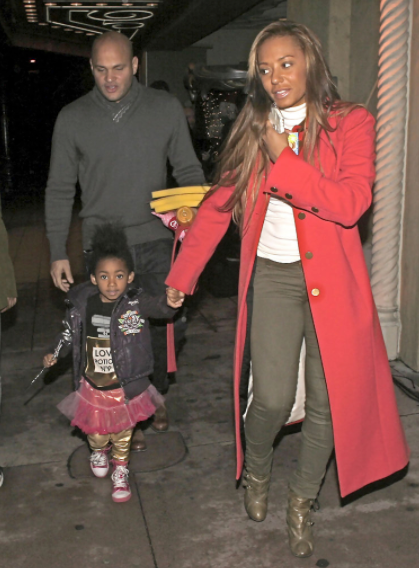 When the Spice Girls became a worldwide phenomenon in the music industry, it seemed like everyone had their own favorite member of the group. When Geri Halliwell was the first person to leave the group, the world was heartbroken to see their favorite British girl group come to an end. Yet, that wasn't the last the public would see of the different members of the girl group since Victoria Beckham went on to become a renowned fashion designer and Mel B went on to become a celebrated television personality. Yet, Mel B didn't seem to have the same luck in the romance department as Posh Spice. When she married Stephen Belafonte in 2007, the public hoped that she had finally found her prince charming but that definitely wasn't the case when details surrounding their marriage were revealed during their divorce proceedings. Mel B made allegations that their 10-year-long marriage was filled with abuse, infidelity, and even an attempt to extort her for money. With the couple having a daughter together, it doesn't look like things will come to an amicable end.
1

Jon And Kate Gosselin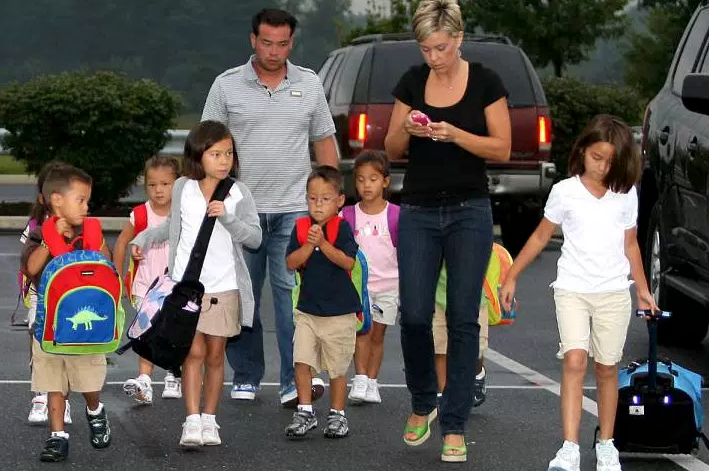 When Jon and Kate Gosselin first became known to the world through their TLC reality series, Jon & Kate Plus 8, the public loved seeing their struggle to raise their 8 children. Yet, things eventually evolved in regards to their public persona and it didn't take long for people to start looking at Kate as the "Monster Mom." Her overbearing personality didn't just adhere to her children and Jon started looking like her punching bag in the show. When allegations were revealed regarding Jon with other women, the two went through a bitter divorce and Kate tried to maintain a reality show on her own. Yet, it was short-lived due to the fact that the public didn't seem to like watching her go it alone.
Her quest for fame didn't put the best spin on her public persona and the paparazzi didn't help when they caught photos of her disciplining her children and being a little too cozy with her married bodyguard.
With reports coming out that Kate might be getting her own reality dating show, it wouldn't be surprising if child services were to come around to see exactly what type of environment Kate is choosing for raising her children.
References: People, Variety, Fox NYC, Vibe, Essence, Yahoo! Finance, TMZ, Hollywood Life, Bossip, VH1, E! News
Source: Read Full Article