In the world of show business, there are truly many men that are considered "playboys" and let me tell you, John Mayer is at the top of that list. The singer is not only super talented and successful but he is also a major hunk, which makes picking up ladies, really, really easy for him.
The notorious charmer has been with many ladies in the industry, some for a long time while others only lasted a few dates. One thing all these women have in common is that they are all knockouts, each in their own way.
Throughout all these failed relationships, I hope Mayer learned a little something about what being a boyfriend is. The array of women he has been with must of rubbed off on him in some way and I truly think all of them added something to make this singer boyfriend material.
Although Mayer has gone on record stating "I hate being the heartbreaker. Hate it. If I date somebody and it doesn't work out, it's another nightmare for me" he somehow always manages to be the person who is doing the dumping.
I truly believe that Mayer has the capability of being an awesome boyfriend and one day husband, I just am unsure if he will ever find the right girl to start his life with.
15

Katy Perry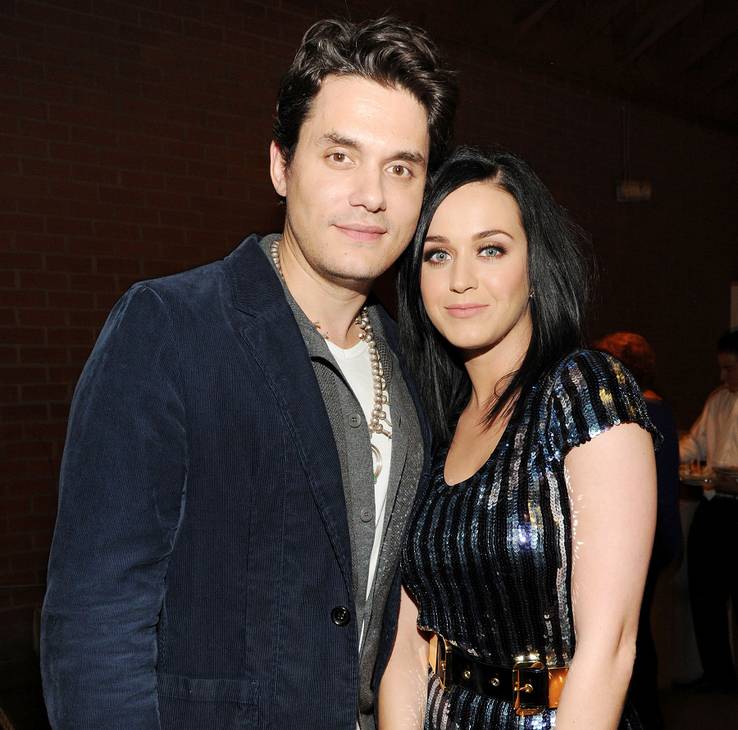 Katy Perry has always had a thing for bad boys. "I'm kind of a good girl – and I'm not. I'm a good girl because I really believe in love, integrity, and respect. I'm a bad girl because I like to tease. I know that I have sex appeal in my deck of cards. But I like to get people thinking. That's what the stories in my music do" stated Perry in a previous interview.
The singer oozes both beauty and confidence and that in combination with her insane amount of talent is what draws people to her. Perry is also very smart and comes from a good family, she grew up in the church and she prides herself on her morals as a person. I am sure that Perry, in some way shape or form, instilled some new boyfriend etiquette in the musical genius.
It is not surprising that she and Mayer ended up dating for a little. Together, they shared a confusing on-again-off-again relationship that fans just could not keep track of.
Eventually, the pair called it quits for years, Perry began dating Orlando Bloom and Mayer, well, Mayer is still on his quest to find the perfect woman.
14

Taylor Swift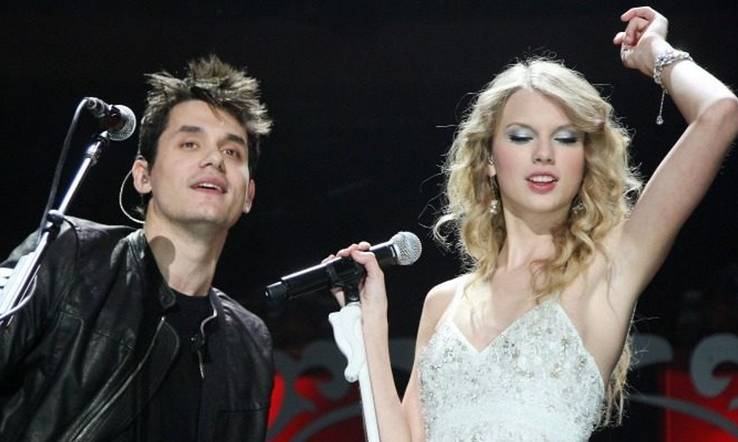 Taylor Swift is a hopeless romantic. I think anyone who has ever listened to her music will tell you that. The thing I really enjoy about Swift is that her art is a very clear depiction of her life. She allows her fans to get to know her through her music, which is why so many of her fans connect with her on such a deep level.
Swift is deep and she is open about her inspiration,
"When you are missing someone, time seems to move slower, and when I'm falling in love with someone, time seems to be moving faster," said Swift.
As many know, Taylor Swift and John Mayer had a quick but somewhat significant relationship in the last few months of 2009. Sadly for poor Taylor, Mayer was said to play a lot of games with her heart and in the end, it was too much for her. She wrote the songs "Dear John" and "Story of Us" after they split so at least she (and the world) got something good out of the relationship.
The funny thing is, I actually think these two could have the potential of working out in the long run and perhaps Mayer will one day get the chance to right his wrong.
13

Renee Zellweger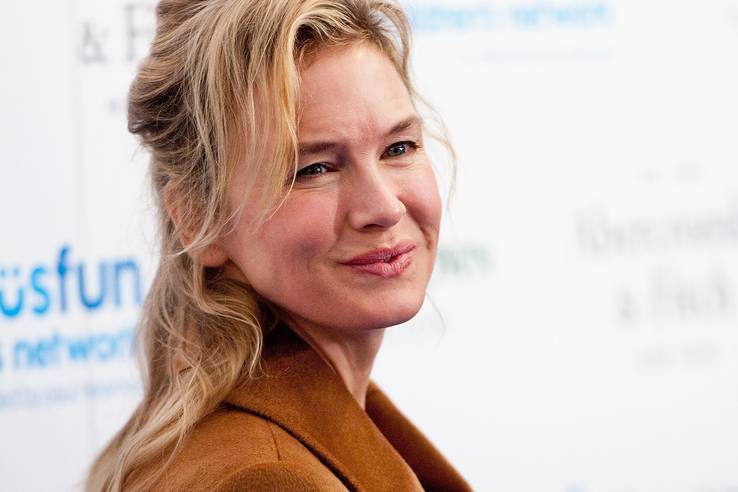 Renee Zellweger was at a time one of Hollywood's most sought out bachelorettes. The beyond talented actress had it all, fame, beauty and success and she was looking for someone to share it with.
Zellweger once opened up about love and relationships in an interview and stated, "I believe in love, but I don't sit around waiting for it. I buy houses."
This quote says a lot about her badass character, she is not the kind of woman to wait around for something to happen, instead, she lives her life and hopes that she meets someone to walk into her life and stay there.
In 2011, Zellweger spent some time getting to know the musician, John Mayer. The two were living in New York at the time and were spotted hanging out all over the city. Nothing serious came out of these hangouts and something tells me that was exactly what Zellweger wanted.
Zellweger is a very intelligent woman and probably knew the kind of man Mayer was when she met him. At the time especially, Meyer was not ready for a woman like her and she was smart to keep the relationship light and fun. However, now, I think Mayer is in a better place to find love but in all honesty, I do not think she is the girl for him.
12

Kim Kardashian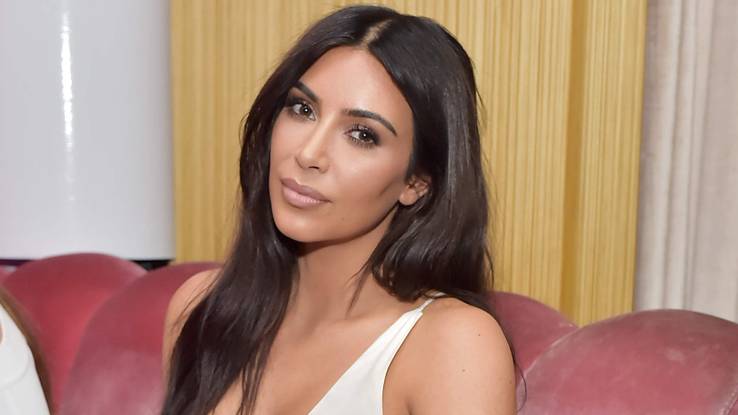 Yes, you read that correctly. Once upon a time, the most photographed human in the world, Kim Kardashian, before she was Kim Kardashian West, dated notorious ladies man John Mayer.
Kardashian took a little detour from dating rappers and athletes and had a little thing with John Mayer. This occurred a while ago, in October of 2010 to be exact. The pair had been spotted all over New York City enjoying the beautiful fall colors. The two went for walks, shared meals and hit the town on many occasions. However, to no one's surprise, nothing ever came out of it.
Love her or hate her, those who personally know Kim Kardashian all say what a kind and intelligent person she is. Kardashian is judged around the globe for a variety of things and her intelligence is truly underestimated.
"I love when people underestimate me and then become pleasantly surprised," said the superstar. Kardashian is a household name and is actually more famous then Mayer is.
Kim has a lot going for her and maybe she had a hand of turning Mayer into a man that is ready for love. Hopefully, she did. Say what you want about the girl, but she has been through a lot, which gives her a certain amount of wisdom as a romantic partner.
11

Scheana Marie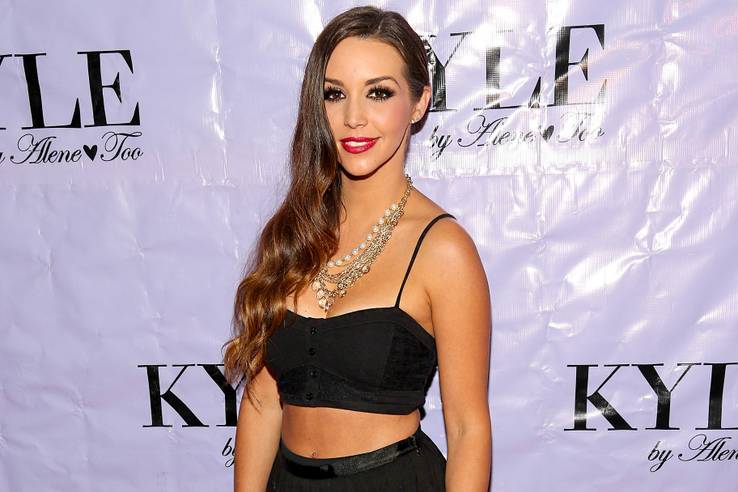 Scheana Marie is without a doubt one of the most annoying people on television. Before she became a reality star, thanks to the extremely entertaining show Vanderpump Rules, Scheana was a cocktail waitress in New York City.
Marie was spotted hanging out with Mayer all around the city and the two were said to be very hot and heavy and she was loving every minute of it.
For those of you who watch the show, you know that Scheana is one of the people with the biggest mouths. Not only does her mouth get her in trouble, but apparently it has even ruined relationships in the past.
Believe it or not, but Mayer is actually a very private person and sadly for Marie, she is not. One of Mayer's deal breakers is talking to the media. Scheana Marie not only broke that rule, but she actually sat down and did an interview with Young Hollywood. Almost immediately after that Mayer called it quits.
Honestly, Mayer could do a lot better than this reality bozo, Scheana Marie on the other hand, probably regrets doing that interview till this day.
Regardless of that, she definitely taught him something- do not date women with big mouths!
10

Jennifer Aniston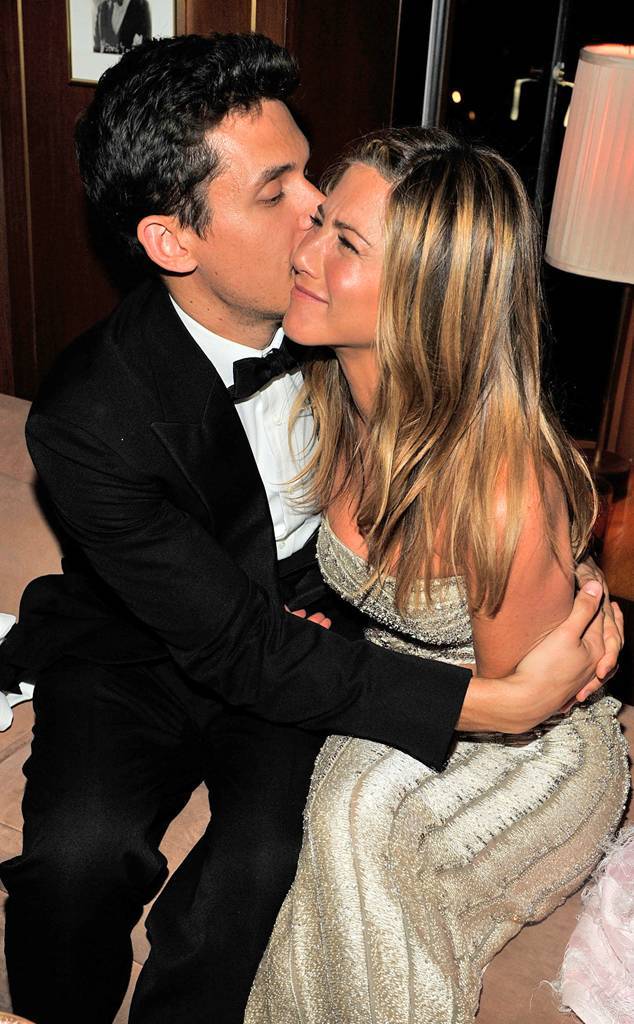 Remember when Jennifer Aniston and John Mayer dated? Well, I do and I can honestly say I was actually secretly rooting for these two. Although they were somewhat a random couple, they were in fact pretty damn cute together.
The pair dated for almost a year and together they were a full-blown public couple. They attended red carpet events together and were photographed all around the globe hand in hand.
Aniston truly left her mark on Mayer. After they broke up in 2009, he spoke about their relationship openly stating how he wished they were still together. Those close to him say that Aniston is considered "the one who got away" and I can understand why. Aniston has it all going for her, she is truly a star and someone who has proved herself time and time again.
Aniston is no stranger to breakups, especially those in the public eye and she has opened up on many occasions regarding breakups and has even stated, "I think it's important to have closure in any relationship that ends – from a romantic relationship to a friendship. You should always have a sense of clarity at the end and know why it began and why it ended. You need that in your life to move cleanly into your next phase."
9

Minka Kelly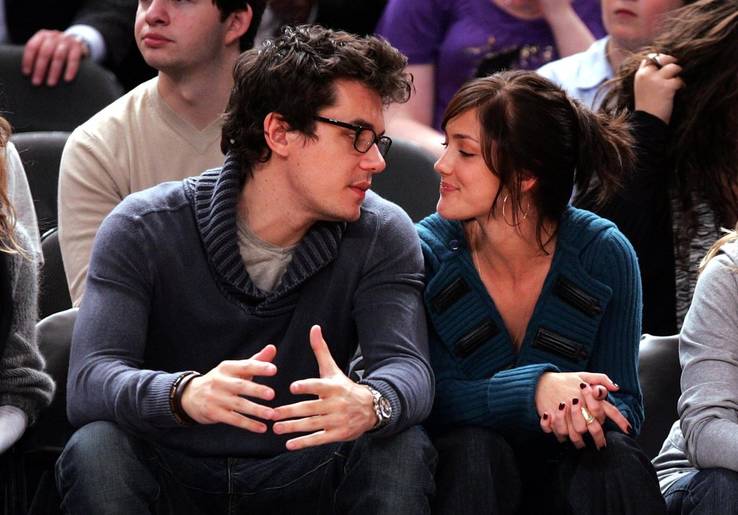 Minka Kelly is adorable, plain and simple. She is one of those women you can't help but fall in love with and Mayer can attest to that.
In 2007, the two dated for a few months and photographs showed them to be like two college kids in love and all over each other. The pair dated for a bit before she moved on to super athlete Derek Jeter but throughout their short, few months together, they truly seemed to be inseparable.
Kelly is not only easy on the eyes, but she is one of those people that has an amazing soul. She lives a life authentic to her and sees every experience as a journey.
"No matter what you're doing, live it. Make an experience. Have fun. Relate to someone. Take them in," said Kelly.
I am sure John Mayer and her relationship are considered an experience to both of them and something tells me they both learned a lot from one another. For some reason, my gut tells me that if these two could do it all over again they would and different this time. Perhaps in the future they will find one another again and pick up from where they left off…here is to hoping!
Featured Today
15 Reasons Why Meghan Markle And Prince Harry Will Always Outshine Kate And William

20 Surprisingly Strict Rules Royals Have To Follow When They Travel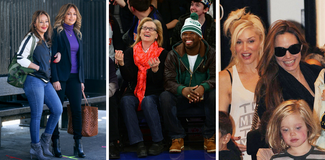 20 Hollywood BFFs Fans Would Be Surprised To See Together

8

Jessica Simpson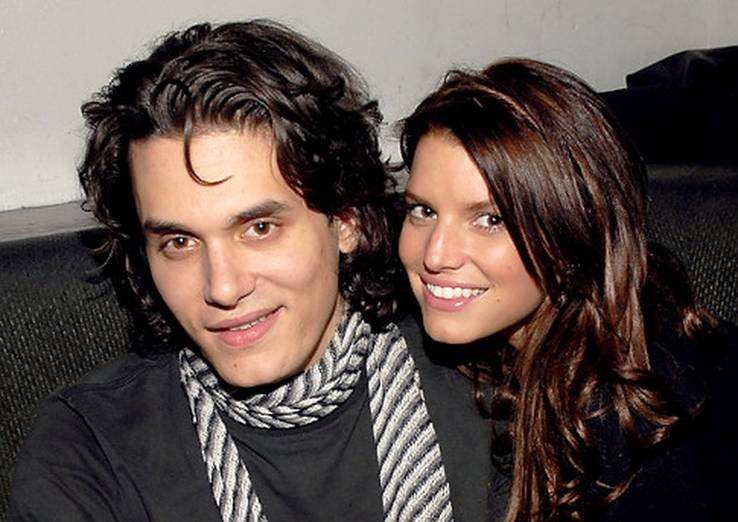 Jessica Simpson has pretty much been famous for most of her life. The singer turned actress turned reality star has had a lot of public experiences, especially when it comes to relationships.
Simpson was at a time married to Nick Lachey and the two were one of the first couples to share their life with the world via reality series. Although everyone believed the pair was madly in love, the reality was that their marriage was falling apart. Only a few years after getting married, Lachey and Simpson ended the marriage.
When Mayer and Simpson began dating it was sort of a tipping point for Mayer. He was once seen as a sweet and sensitive man that women would love to date, but it slowly shifted into a playboy image. Breaking hearts and taking names.
The pair got together shortly after her divorce from Nick Lachey and stayed together for about a year and their relationship was fairly low-key. However, after they called an end to their romance, Mayer thought it would be a good time to talk about the relationship. In an interview with Playboy Magazine, the singer stated, that Jessica was like a drug to him, and that she was an adventure to be with. You can let your mind roam with what that means.
7

Jennifer Love Hewitt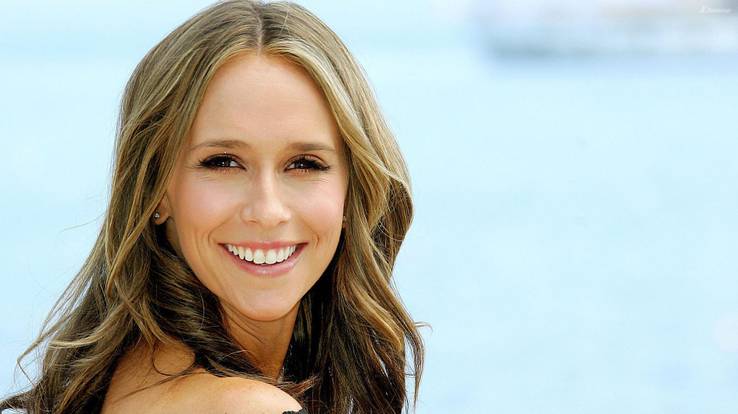 To me, Jennifer Love Hewitt will always be one of my major girl crushes. The actress is known not only for her acting skills but also for her incredible beauty and phenomenal body.
Right before Mayer hit the jackpot with his hit single "No Such Thing" he and Love Hewitt were in quite the serious relationship. The couple was hot and heavy for a while and although they did not last long, rumor is that his hit single "Your Body is a Wonderland" was actually written about her.
This couple actually had a lot of potential but for some reason, they did not work out. My theory is that the timing was off and sadly they never found each other again.
In an interview, the beautiful actress began talking about relationships and stated the following,
"I think I'm a really good girlfriend, and I think that I could be a really good wife. I know that I love being able to give my love out to someone. I know there is somebody great out there for me."
In 2013, she was able to live out this theory when she married the love of her life. The couple has two kids together and Love Hewitt has not regretted any of the dating choices she made because it led them to each other.
6

Rashida Jones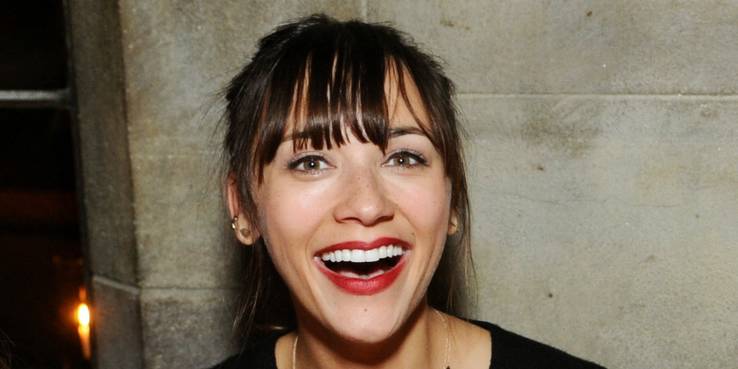 Rashida Jones is smart, funny, talented and super easy to look at. The actress was spotted on numerous occasions hanging out with John Mayer in 2009 after his split from Jennifer Aniston. Although their fling ended almost as fast as it began, I am sure that her good vibes had an impact on Mayer and hopefully set his standard for the kind of woman he should be perusing.
Jones did not pay much attention to both the relationship and the breakup because she was way too busy killing it on the set of Parks and Rec. She is one of those silent killers who the world underestimates and who then comes out with hit after hit, making her a true force to be reckoned with.
Jones is one of those people who is always open when it comes to who she is and who she has loved. In an interview she opened up about her first love and said, "My first love, I'll never forget, and it's such a big part of who I am, and in so many ways, we could never be together, but that doesn't mean that it's not forever. Because it is forever" and this quote is super telling of the kind of person Jones is.
5

Colbie Caillat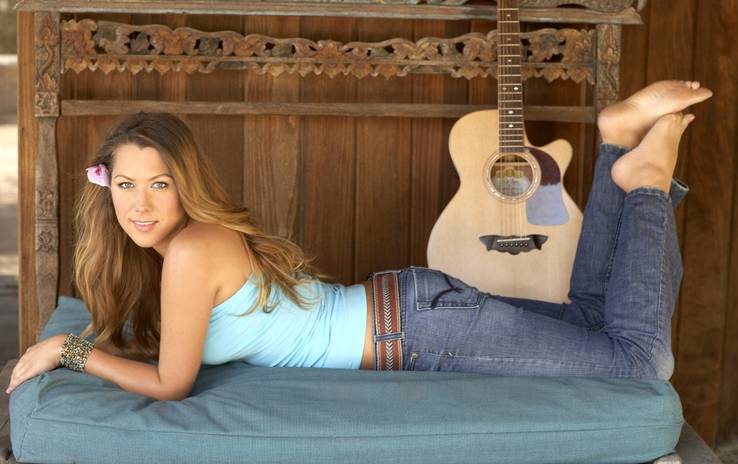 2009 was clearly a very busy year for Mayer. During that summer the rumor was that he and Colbie Caillat were hot and heavy. For those of you who do not know who Colbie Caillat is, she is a super talented singer.
On paper, this duo seems perfect together. Both are insanely talented musicians and both are sensitive souls. At the time, fans were excited and hoping that perhaps this duo would do a musical collaboration but that never happened.
Caillat is one of those girls who does not take relationships too seriously, which is another reason why she is a great match for Mayer. When asked about her opinion regarding dating she was brutally honest and said the following: "I don't take relationships too seriously, but everyone else seems to. And when you get your heart broken, it's like the end of the world. And I look at it as that was one moment in your life, one chapter. That person helped you grow and figure out what kind of person you want to be with in the future." With that being said, I hope that she and Mayer both learned from their relationship and were able to grow as individuals.
4

Mandy Moore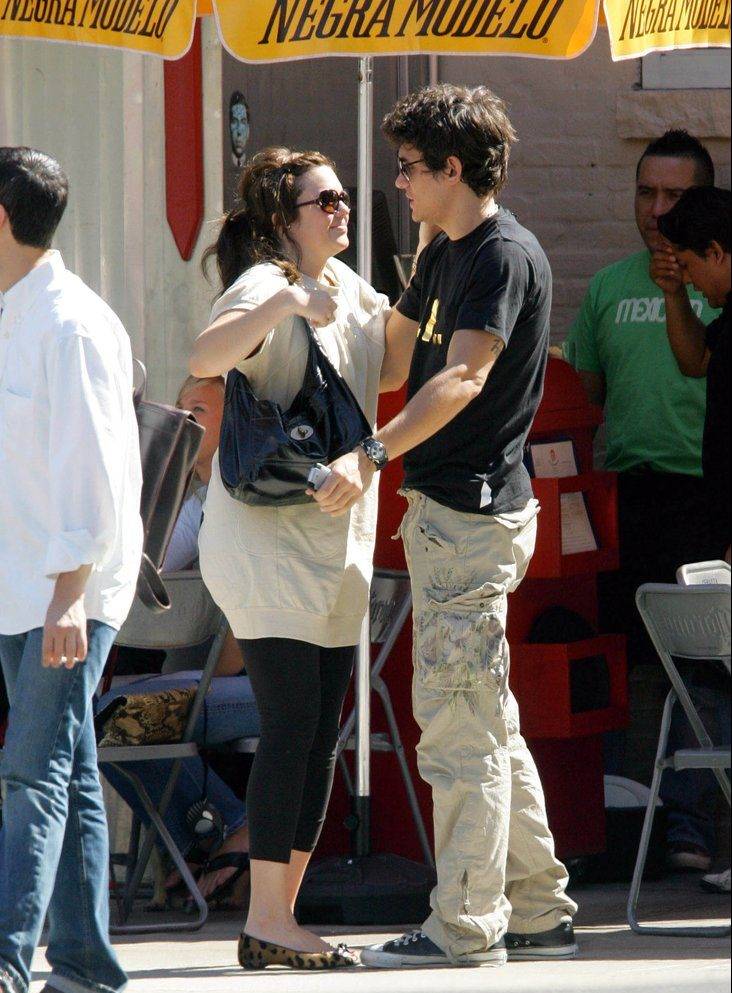 Mandy Moore is the definition of a class act. The singer and actress won over the hearts of America year's age. Moore has again reminded us why we all love her so much with the television series This Is Us.
Moore has always had a good reputation and managed to grow up in the limelight without getting herself into too much trouble, which says a lot about her. She is kind, down to earth and full of talent, which are characteristics that anyone would be happy to possess. Moore has something about her that most people just fall in love with, it is what I like to call "having it."
There was a point in time, believe it or not, where Mayer and Moore were an item. It was around the same time as when he ended it with Jessica Simpson. Although her reps denied it being a real relationship, the "fling" was serious enough because this pair was getting spotted all over together.
Moore likes men who are warm and caring, and to her, a nice smile goes a long way. "A smile is so s*xy, yet so warm. When someone genuinely smiles at you, it's the greatest feeling in the world," which she stated in a previous interview.
3

Natalie Morales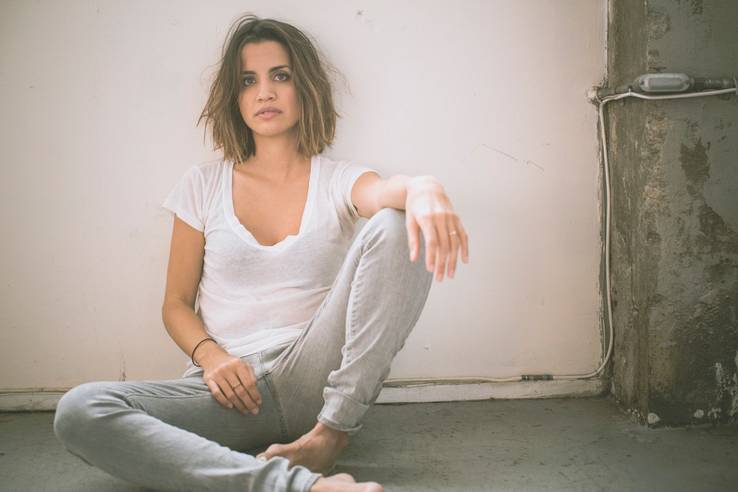 There is one thing that is for sure, John Mayer has exquisite taste in women. The musician was spotted spending a lot of time with rising star Natalie Morales. Morales has a unique look, she is not like every other Hollywood girl and she definitely marches to the beat of her own drum.
Saying that Morales is a badass chick would be an understatement. She is one of those women that strong women look up to and want to be like. She takes control of her life and uses her platform to speak about what is important to her. She is incredibly vocal about the pressures placed on women in society and has stated the following in an interview,
"One hazard of our job on TV is people are always checking us out and noting every pound we've gained or haven't quite lost."
Although she and Mayer apparently did not work out, I still think she would have been perfect for him. Morales is the type of woman that can handle being with a man like Mayer. She is confident, talented and seems like a no bullsh*t kind of gal, which is exactly how I like my girls.
2

Rhona Mitra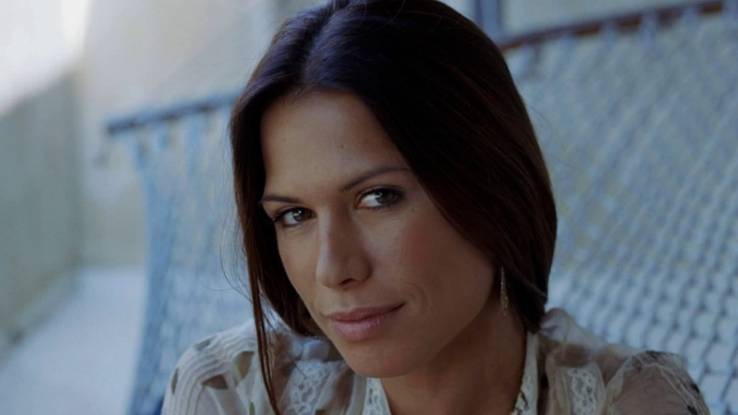 Rhona Mitra is a British actress who is known for her talent, beauty, and kind disposition. Mitra is one of the most understated actresses on the planet and her undeniable talent is something that has kept her career going and will allow it to continue blossoming.
Mitra is one of those people who regardless how famous she is, tries to keep herself a mystery which is exactly what she did in 2005 when she and Mayer were dating. The world does not know how they met or why they broke up.
Not much is known about how Rhona Mitra and Mayer met or why they didn't work out, but in 2005, rumors were swirling that these two had hooked up. Neither one addressed the rumors, so we may never know the truth of this one.
Mitra is a woman with dignity and on the rare occasion where she has opened up about relationships, she has said the following:
"There's nothing particularly physical that I find attractive in a man. It's men with a passion for something that I find attractive."
That is something that I really love about her. She is all about good vibes and following her intuitions and something tells me Mayer may regret letting this prize go.
1

Cameron Diaz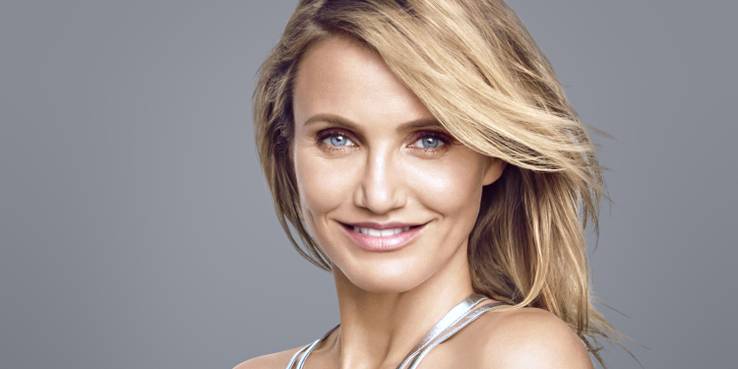 Cameron Diaz has dated a lot of famous men, which is normal seeing how she is Cameron Diaz. She is a household name and not only is she talented and super beautiful but she is also cool and lighthearted. She is one of those people that just seem to be fun to be around and that is probably why she is able to get any man she wants.
She and Mayer were hanging out for a little while and having fun together after Diaz broke up with her longtime boyfriend Justin Timberlake. Diaz and Mayer were spotted on many occasions gallivanting in New York and having fun together.
Diaz is one of those women who loves having fun and at the time, she was going through a breakup and probably needed someone to distract her from her heartbreak. Diaz is all about laughter and enjoying life and has said, "I love the feeling that you get when you can really laugh with a man and be natural and not always think that there's a sexual element going on. For me, flirting with a man means making fun of myself and trying to open myself and be very unpretentious." This quote is so defining of her as a person and is an example of why I think she is such a badass.
Sources: USMagazine, SheKnows, Ranker, Popsugar, Mirror, PageSix
Source: Read Full Article