The world finally got to see Doria Ragland up close and personal during her daughter, Meghan Markle's, royal wedding to Prince Harry. Up until this point, we really didn't know much about her. That's because Doria is the kind of person who doesn't like to be in the public spotlight. What's more, Meghan Markle has done everything in her power to protect her. After all, she knows how ruthless and unforgiving the tabloid media can be.
But it seems like the tables have turned, and it's Doria who wants to protect her daughter. Now that she's gotten a little taste of what life behind Buckingham Palace doors looks like, there's a strong chance that Doria might do everything in her power to make sure that Meghan always feels safe, secure, and protected. After all, she's transitioning from being a commoner to a royal princess. And it's not an easy transition, mind you. The media will try and pull Meghan down with each and every opportunity they get. And of course, that's the last thing Doria wants to see happen. With that being said, we've got 15 reasons why we think Doria Ragland is worried about Meghan's future.
15

The Public Scrutiny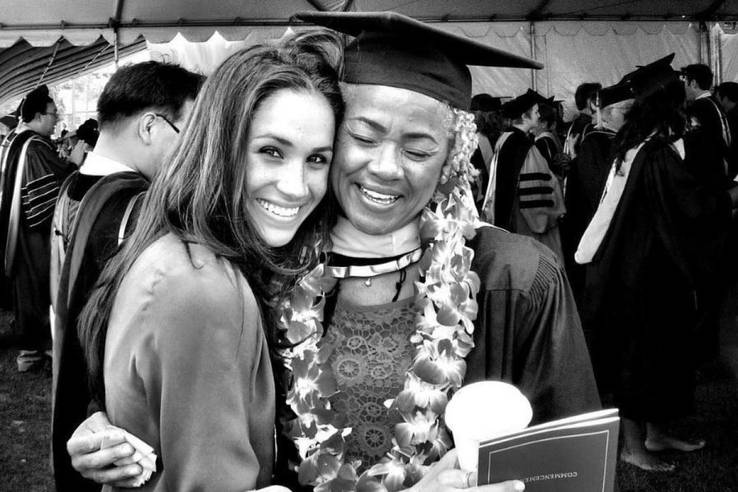 No mother ever wants to see their child hurt in any way, regardless, if it's the emotional or physical kind. They want to see their child happy or at least be at a point in their lives that gives them some sort of fulfillment and happiness. It's without a doubt that Doria Ragland feels this way about her daughter, Meghan Markle.
Meghan is now a royal, which is every little girl's dream come true. But on the flip side, she is going to be dealing with a lot of public scrutinies, criticism, and of course, nasty comments from the media. And Doria won't always be there to help defend her daughter along the way. It'll hurt having to see Meghan go through so much with very little power to do anything about it.
Doria and her ex-husband, Thomas Markle Senior, who was not in attendance at the royal wedding, released this joint statement after their engagement: "We are incredibly happy for Meghan and Harry. Our daughter has always been a kind and loving person. To see her union with Harry, who shares the same qualities, is a source of great joy for us as parents. We wish them a lifetime of happiness and are very excited for their future together."
14

The Media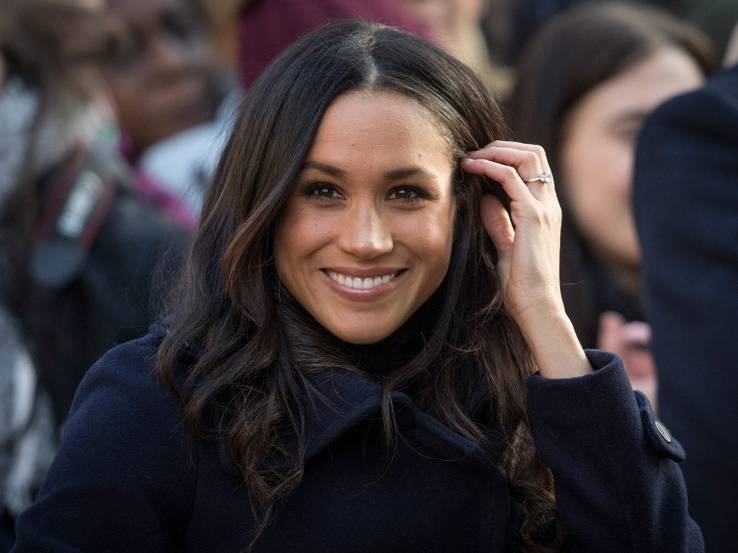 When it comes to the media, they can do two things: they can either lift you up, or they can pull you down. Now, Meghan Markle seems like a strong, capable young woman who has so far managed to weather quite a few storms. But she's now playing in a whole different ballgame. As a member of the British royal family, the rules are different. She won't be able to release her own statements or even defend herself without going to Queen Elizabeth first.
And for her mother, Doria, this has to be exceptionally worrying. She's already gotten a taste and has seen just have awful the media can be. They've dissected Meghan in every way possible and have even said horrible things about her background and her roots.
Luckily, Meghan knows that she will always have Doria close by, even if she's on a different continent. Just one phone call to mom can fix so much in a matter of seconds.
"We can just have so much fun together, and yet, I'll still find so much solace in her support," she wrote of their relationship in Glamour in 2017. "That duality coexists the same way it would in a best friend."
13

The Royal Family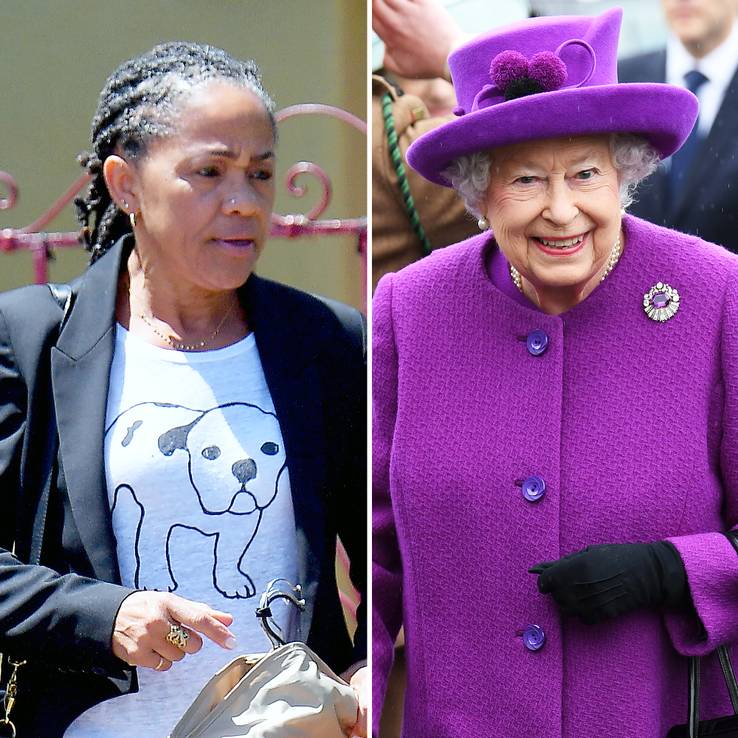 Doria Ragland has done something that a lot of people would never dare do, and that's meet the royal family all on her own. It has to be nerve-racking to meet Queen Elizabeth, Camilla Parker-Bowles, Prince Charles, and the rest of the royal family only 24 hours before seeing her daughter get married to a prince. Yet, Doria managed to do it all with ease. At least, that's what it looked like on the outside. Plus, Doria might have had a lot of support in the form of one very special woman: Oprah. After all, a lot of people consider Oprah to be American royalty. If you've got Oprah by your side to help coach you along the way, you can basically do anything.
Also, many reports have indicated that Doria sat down for a very lengthy interview with Oprah before the royal wedding. This has yet to be confirmed, though.
"Oprah and Doria spent a long time chatting and they got on really well," an unnamed source told the Mirror. "The most important and significant issue they spoke about was race and how badly some people had reacted to Meghan and Harry … It's an issue close to both Doria and Oprah, who have both suffered racism."
12

Doria Has Always Been Her Rock
Truth be told, Doria has always been her daughter's rock. After all, there is a reason why no one else in Meghan's family was invited to the royal wedding: she simply doesn't trust them. In fact, there is still a lot of speculation on the internet as to why Thomas Markle Senior didn't make it to his own daughter's wedding, either.
With all of that being said though, there's no way that Doria would ever abandon her daughter, especially on the most important day of her life. She was going to get to London, even if that meant swimming across the Atlantic ocean. That's just how dedicated she is to Meghan.
In 2014, this is what Meghan wrote about her mom on her blog, The Tig, "Dreadlocks. Nose ring. Yoga instructor. Social worker. Free spirit. Lover of potato chips & lemon tarts. And if the DJ cues Al Green's soul classic 'Call Me,' just forget it. She will swivel her hips into the sweetest little dance you've ever seen, swaying her head and snapping her fingers to the beat like she's been dancing since the womb. And you will smile. You won't be able to help it. You will look at her and you will feel joy. I'm talking about my mom."
11

All Of The Gossip Headlines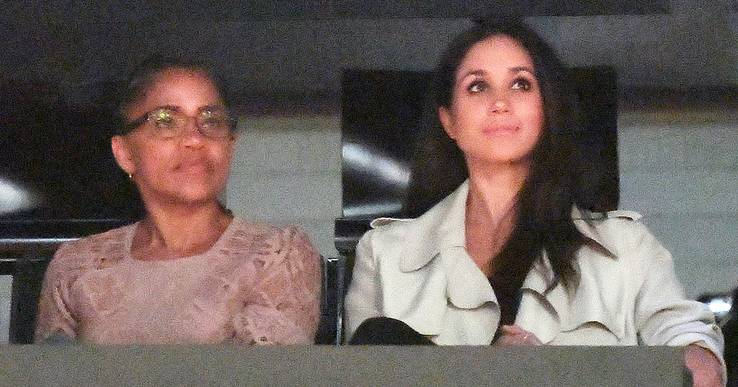 Needless to say, Meghan and Doria have a very special bond with one another. We've seen it too many times to count. I mean, there's a reason why Doria was the only person from either side of the family that Meghan wanted at the royal wedding. The two have an unbreakable bond, and the world knows it.
Yet, there is concern that Doria might be worried about her daughter's mental health. After all, being a constant target by the tabloid media is hard. It doesn't matter what kind of tough exterior you have – it can get the best of anyone. And while Doria and Meghan might try their best to shun all of the nasty rumors about her marriage to Henry or even their dysfunctional family on the Markle side, there will always be that little bit of hurt that they won't be able to hide.
"I'm sure at the onset, both my parents and my close friends were concerned because we got very quickly swept up in a media storm that was not part of my life before that, but they also had never seen me so happy," Meghan said in her first BBC interview with Prince Harry right after they announced their engagement.
10

All Of The Criticism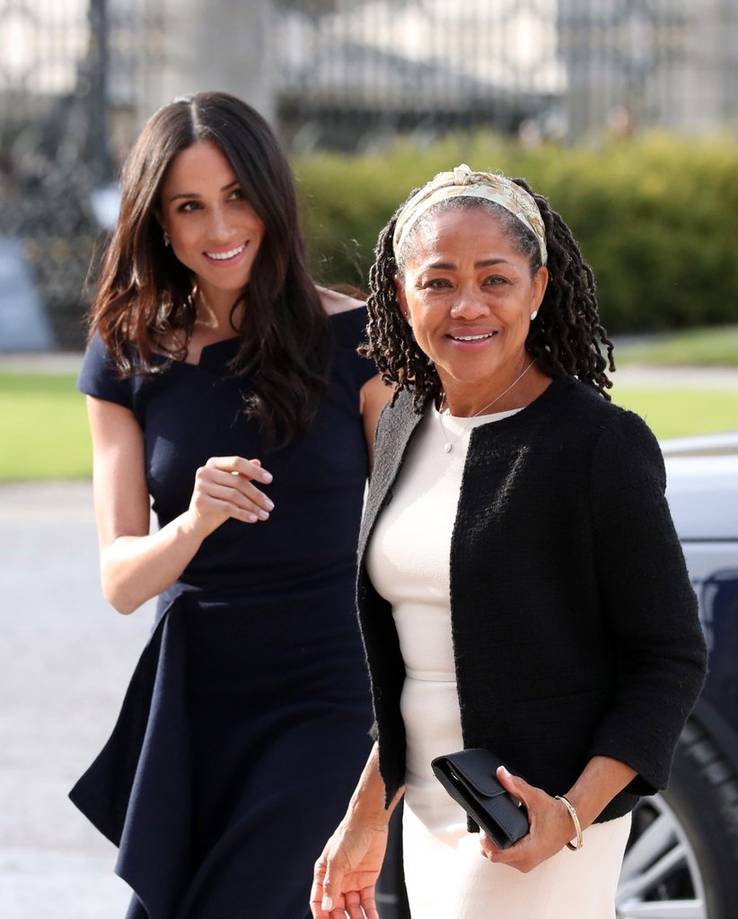 Meghan Markle hasn't even had the time to enjoy her new life as the Duchess of Sussex, and there are so many people already trying to bring her down. The British media has made it no secret that they don't like the fact that she's biracial, she's American, and she's a divorcee. For a lot of royal critics, Meghan Markle just doesn't fit for the royal family, even though she's done a good job of ticking all of the right boxes on her own.
With that being said though, Meghan knows that she has two people by her side who will always defend her. Those two people are her mother, Doria, and of course, her new husband, Prince Harry.
Thankfully, they've managed to not only be her rock but give her the guidance and support she needed while making her transition from commoner to a member of the British royal family.
Meghan told the BBC late last year, "And I think also once my friends were able to really meet Harry and my mom, who we've spent a lot of time with, who's so much fun…It was just obvious that no matter what we were being put through, it was just temporary."
9

Leaving Won't Be Easy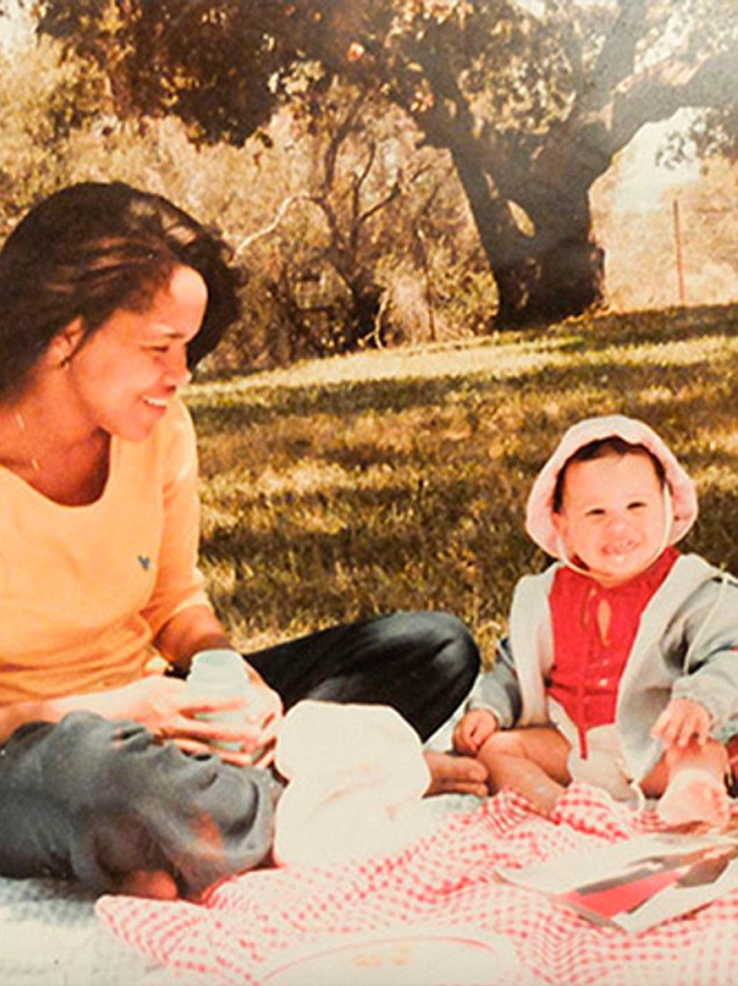 Here's another huge factor that concerns Doria Ragland: distance. Doria has lived in Los Angeles for the most part of her adult life. That's where Meghan was born and raised.
Now, her one and only daughter will be living full-time in London and it won't be very easy for the two of them to see each other very often. As a matter of fact, unless Doria decides to move to London, they might only see each other occasionally.
Meghan once revealed the adorable nickname her mother once gave her. She wrote on her blog, The Tig, "I'm consistently asked how I keep a foot in two contrasting worlds–one in the entertainment industry, predicated on wealth and indulgence, and the other in humanitarian work. To me, it's less of a question of how can you do this, and more a question of how can you not? 'I don't know, Flower. You were just born that way.' This is my mom's response to the aforementioned question, and indicative of the character traits she knows me to have so well: opinionated, driven, and with a deep desire to affect change. 'It's just who you are,' she says. (And yes, she calls me, 'Flower.')"
Featured Today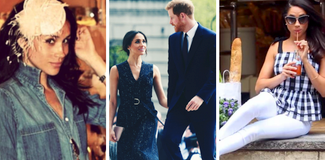 20 Royal Perks Meghan Markle Will Enjoy After Getting Hitched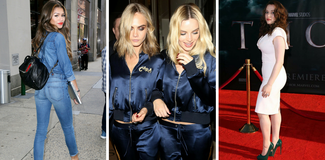 15 Female DC and MCU Cast Members Who Are Still Single And Available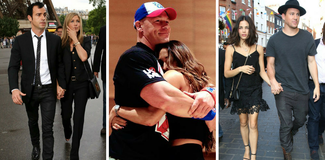 10 Celebs Who Dropped Their Partners This Year (And 10 Who Might Regret It)

8

The Markle Family Madness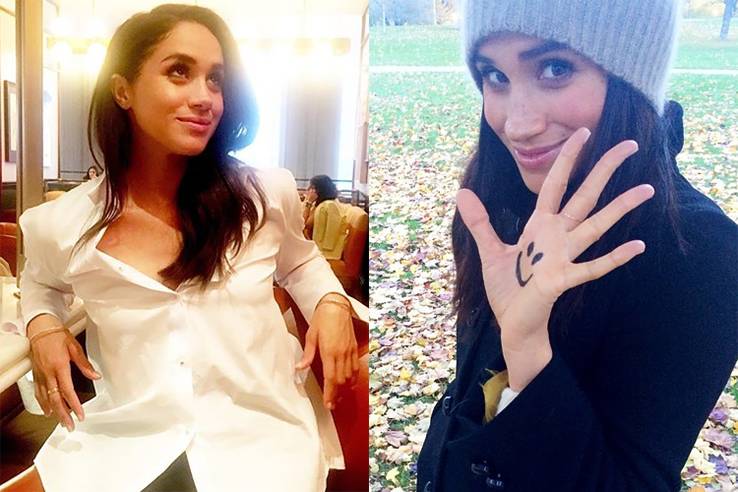 If there's another huge issue that concerns Doria, it's all the non-stop yapping from Meghan's half-siblings on her dad's side, and particularly, from her sister, Samantha Grant. Samantha just can't stop making swipes at Meghan and each one gets worse and worse. It's no wonder why Meghan wants nothing to do with her sister or that side of the family. They just don't know when to put the brakes on all of their yapping.
Samantha told TMZ in an interview, just a few short days before Meghan's wedding, "There's something in this country known as freedom of speech. She doesn't have a copyright on that and she's not gonna tell me that I can't speak about my own life or my father's where it's a matter of public self-defense because the media is disparaging us. I'm not gonna take it. She's not qualified to suggest that I don't [speak out] under any law in this country. This is not Great Britain. I am a United States citizen, and that's all there is to it. She's way out of her league to tell me that I can't speak. I'm not saying anything about her, but if I'm talking about my life or my father's, she has to respect it."
7

Lessons Learned From Princess Diana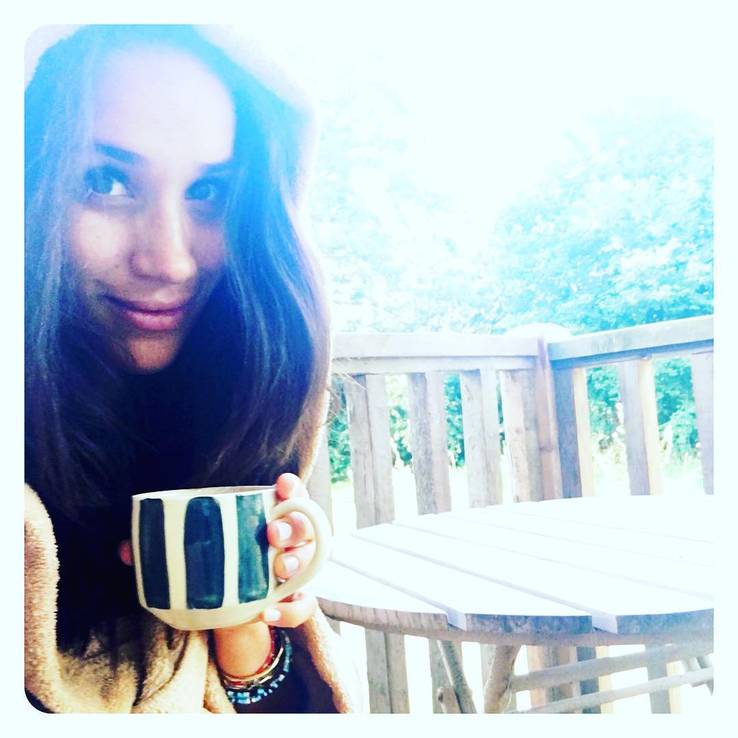 If there's one thing that Meghan Markle wants to keep in mind while she starts this new journey in her life, it's that she doesn't want to make the same mistakes that Princess Diana once made. After all, this life is cruel enough as it is, but when you are living in a royal bubble, it might as well feel like a golden cage. There's just no way out. While there's no doubting that Prince Harry and Meghan Markle are madly in love, they are going to need more than just love in order to survive what they are about to go through together. There will be plenty of ups and downs and outsiders who will most definitely try to destroy them from within.
"Harry is super protective over Meghan and isn't happy unless she is happy," a source told Us Weekly before the wedding. "Any time there is or has been negative press about Meghan, he always blows it off and acts as though it's them two against the world."
Plus, who can ever forget what Princess Diana told the BBC: "I think like any marriage, especially when you've had divorced parents like myself; you want to try even harder to make it work."
6

She Knows Meghan Is Too Different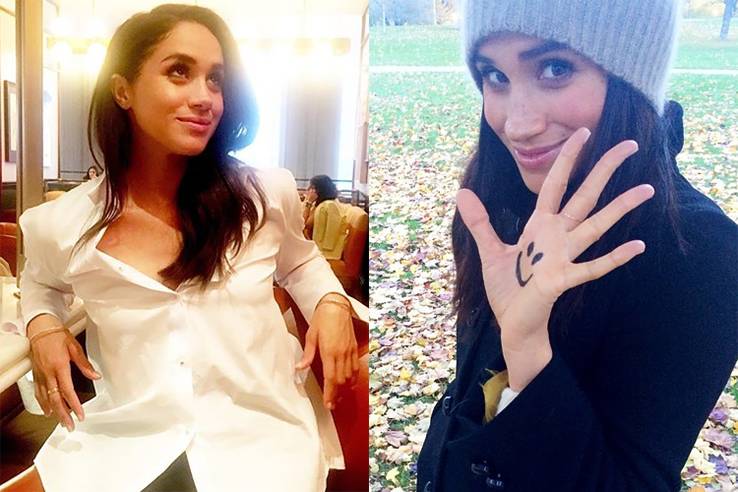 If there is one person who knows Meghan Markle the best in this world, it's her mother, Doria Ragland. After all, she is the woman who raises her. She knows Meghan's strengths, her weaknesses, her likes and her dislikes. She also knows that Meghan is different and that she might not be willing to conform.
Plus, it's Doria who has helped raise Meghan into the humanitarian that she is today. Meghan knows the importance of giving back because her parents taught her good values from the very start.
Meghan wrote on her blog, The Tig, "Both my parents came from little, so they made a choice to give a lot, buying turkeys for homeless shelters at Thanksgiving, delivering meals to patients in hospice care, donating any spare change in their pocket to those asking for it, and performing quiet acts of grace—be it a hug, a smile, or a pat on the back to show ones in need that they would be alright."
"This is what I grew up seeing, so that is what I grew up being," she continued, "a young adult with a social consciousness to do what I could, and to, at the very least, speak up when I knew something was wrong."
5

She Knows Meghan Better Than Anyone Else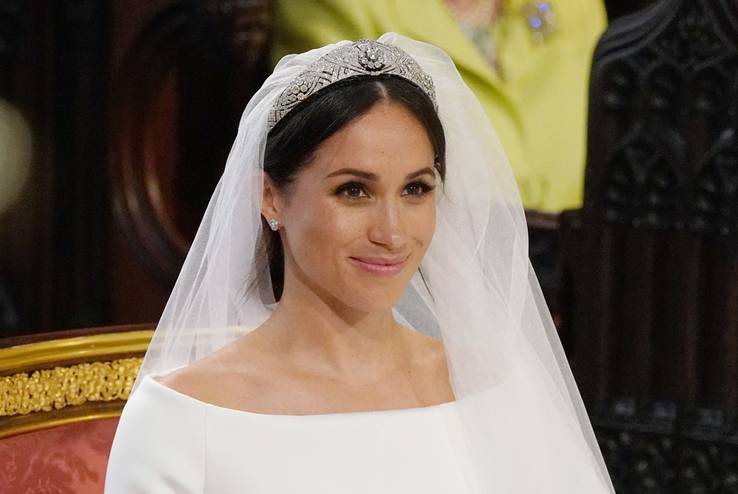 We've said this before and we will say it again: there is no love greater in this world than a mother's love for her child. No matter how long Meghan will end up married to Prince Harry, it's Doria who will know her best.
Plus, Meghan has a lot of fondness and good memories of when her parents, Doria and Thomas, were still together. In some ways, it sounds like their life together sounded like a fairytale. While Meghan doesn't talk much about her parents' divorce, there's a very good chance that she wishes they were still together. After all, doesn't every child want to see their mother and father happen? Meghan is no exception. But with that being said, there's no doubt that her parents' divorce shaped her character in many ways.
Doria and her ex-husband met while working on the set of General Hospital in the late 1970's. "My dad was a lighting director for a soap opera and my mom was a temp at the studio," Meghan wrote in a 2015 essay for Elle. "I like to think he was drawn to her sweet eyes and her afro, plus, their shared love of antiques. Whatever it was, they married and had me."
4

The Distance Between Them Will Become A Challenge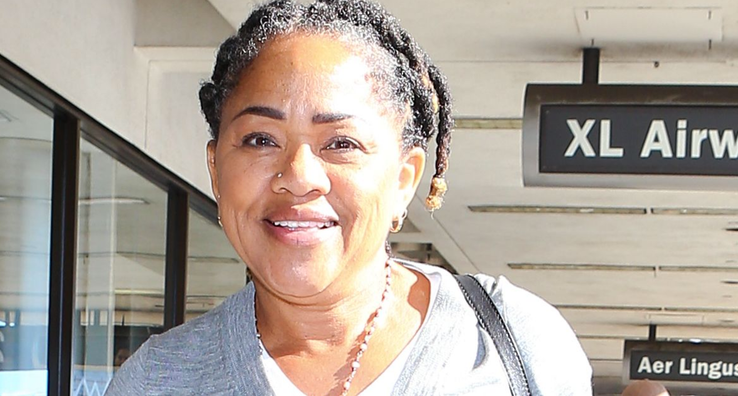 With Doria living full time in Los Angeles and Meghan Markle now living in Kensington Palace in London, there is going to be plenty of distance between them. Sure, Meghan can call her mother any time of the day, but it won't be the same as being able to sit with her and have a face to face chat. Meghan's life and her calendar will be full of royal engagements and public appearances. Everything that she loved to do in the past, she might not be able to do as often anymore. Now, that's not to say that she won't have her freedom. But being a royal does put you in a whole new life category.
Meghan told Marie Claire in an interview, "I love to cook. My character is a foodie because they know that I'm a foodie. I'm always on the quest to find amazing new restaurants and new recipes. I'm a California girl, right? I grew up with that farm-to-table dining before it was sweeping the nation. I do think there's some value to really throwing yourself into food and embracing where it comes from. Also, by virtue of growing up really outdoorsy in California, I love running. And I do a lot of yoga, as well, so I think you just find that balance."
3

She Has Less Access To Meghan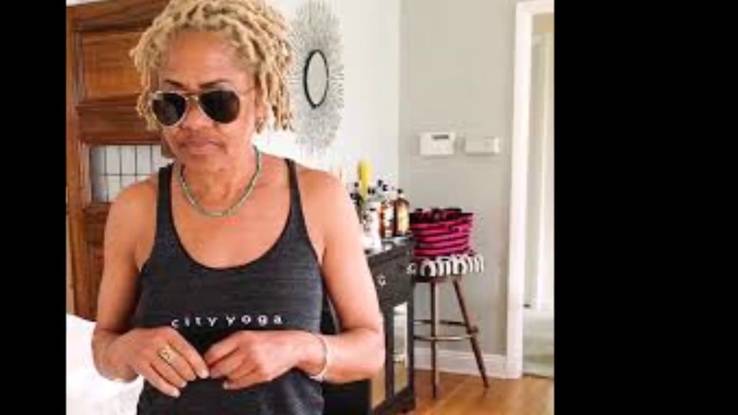 And while Meghan might be able to call her mother up at any time when she wants to, no one knows if Doria Ragland might be able to do the same thing. Now, that's not to say that she is about to lose her daughter forever. But if there's one person that Meghan will have to obey, it's Queen Elizabeth. She's part of the British royal family. She can't just book a flight to Los Angeles and spend Thanksgiving with her mother anymore. And if her mother wants to see her, it's without a doubt that there will be special precautionary travel arrangements involved. They also won't be able to just get up and travel and see a new destination, which is something that Meghan used to love doing. She's now on the royal watch, whether she likes it or not. It's Meghan Markle's new reality as a royal princess.
Here's what Meghan Markle told Marie Claire several years ago, "I love to travel, too. My most recent trips in the past year-and-a-half have been biking through Vietnam, camper-vanning through New Zealand, and touring the whole coast of Croatia and the islands there. I always want off-the-beaten-path, Anthony Bourdain–inspired travel."
2

Will She Move To London?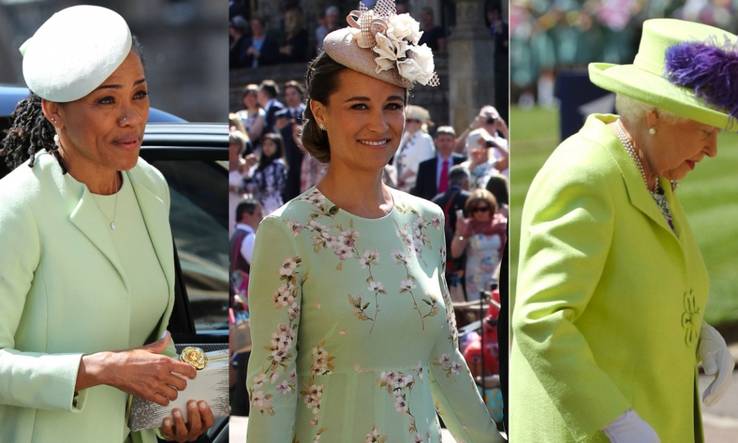 A lot of people can't help but wonder if Doria Ragland will move to London. It's a possibility, but it might be difficult. Doria has no friends, no family, no relations, and no connections in Britain except, of course, for her daughter, Meghan, and the royal family.
The media is not recently that Doria recently quit her job as a public social worker in Los Angeles. So does this mean that Doria is looking to move across the pond? No one knows for sure. There's a chance that Doria wanted to quit her job just because she knows that she would be constantly hounded or harassed by the press as the new mother of the Duchess of Sussex. She needs to keep a much lower profile and working a full-time job in a very public sector would be very difficult for her in many ways.
"It was Doria's decision to leave," a source told Us Weekly. "She has talked about starting her own private practice, focusing on working with elderly patients."
So far, Doria hasn't made any comments about what her next move will be. Watch this space. We have a feeling that her life is about to entirely change, too.
1

All She Wants Is For Meghan To Be Happy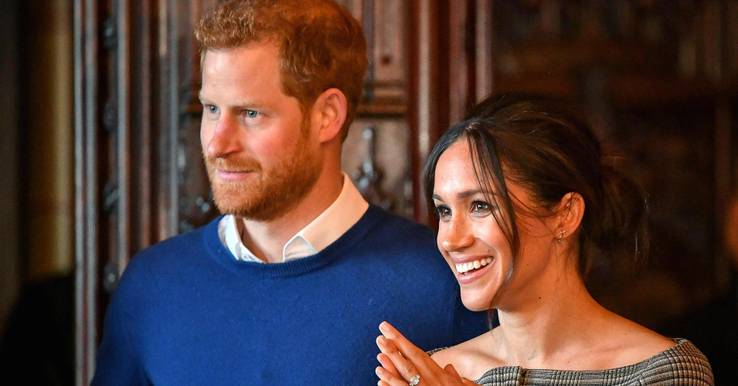 At the end of the day, Doria Ragland just wants what every mother wants for their child, and that's for them to be happy and healthy. As much as Doria wants to protect Meghan from the British media, her critics, the skeptics, and every nasty comment that has been written on the internet, she knows she can't do that. She has to just know that Meghan has the right tools to make it in this world and that with a little perseverance, love, and determination, she'll make it. Of course, Meghan has already weathered plenty of storms in the past. As a television actress, she just knows how ruthless this world can be. Nothing comes easy.
Meghan told Marie Claire, "Before Suits, I did a pilot every single year. I even did a pilot for ABC with Patrick J. Adams, who plays Mike Ross on the show, like six years ago. So long! TV has always seen us in the same way. He's the rough-around-the-edges guy, I'm the polished girl, and there's that, 'Will they ever be together?' tension. It's crazy to finally have a pilot that has more than the longevity of one season—this is like my cup runneth over."
Source: Read Full Article