There are some celebrities that seem to have made their way onto various red carpets and into the headlines at least once a month but people don't really know why they are famous. Paris Hilton is a great example of how an individual can just push themselves out into the public eye and then suddenly find themselves to be a huge celebrity in the entertainment industry. This definitely seems like the case with Rita Ora since not many people can truly call themselves a fan of her music. She was seen as an up-and-coming music artist for quite some time but then the focus seemed to shift. From her tumultuous personal relationships to her various appearances as a television host or personality, it seems like her over-the-top persona became her claim to fame rather than her actual talent as a vocalist.
While there once was a time when people didn't quite know who she was or how she got famous, it seems like most of the public has just started to accept her as a mainstay celebrity. Unlike Paris Hilton that can boast coming from a prestigious family and being a hotel heiress, Rita Ora has done it all on her own. While there are some that commend her for her rise in fame and fortune, there are others that are quite critical of her. Check out our list of the 15 reasons why Hollywood wives should worry about Rita Ora and see if some of these criticisms are well-warranted.
15

Seeking Opportunities 
When Rita Ora first started dating Rob Kardashian, he was still seen as a highly prized suitor in the entertainment industry. He was part of the Kardashian clan and featured as one of the main stars in the reality series, Keeping Up with the Kardashians. With the world being utterly obsessed with all things Kardashian, it doesn't seem surprising that she would try and align herself with someone that would amplify her fame status. Prior to her starting a relationship with Rob Kardashian, not many people in the United States had ever heard of her. She had started to make a name for herself in the UK but it was her relationship with Rob Kardashian that really seemed to put her into the celebrity category in the United States.
14

Fake Or Real Social Media
After Rob Kardashian took to Twitter and let the entire world know that Rita Ora had been a bad girlfriend during their relationship, the real revelation about his tweet was the fact that he made the claim about 20 men. Almost immediately after his Twitter attack, a Twitter account by the name, RitaOra, posted the tweet about some really personal stuff about Rob Kardashian. This brought on a fury of new attacks by Kardashian, with one claiming that he had actually impregnated Rita Ora while they were dating. Yet, it was later reported that the RitaOra Twitter account was actually fake and Kardashian hurried to delete his tweets and claim that they weren't even about Rita Ora. No one will ever know whether or not the Twitter account was actually fake or if her public relations team told her to delete the account in order to clean up her public persona.
13

Isn't On The Same Page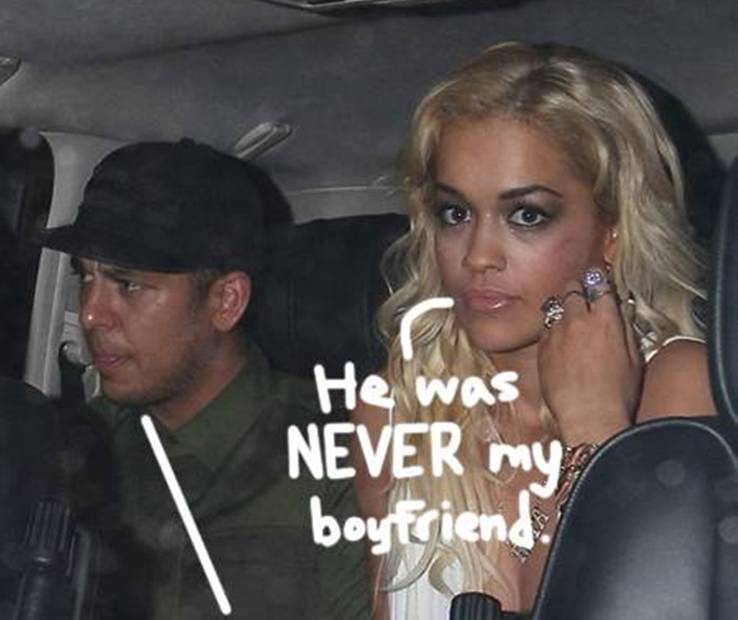 Celebrities are often quite secretive about their personal relationships but there is a thin line between being labeled secretive by the public and being labeled a liar. After the barrage of tweets from Rob Kardashian about his tumultuous breakup with Rita Ora, the world couldn't wait to see what she was going to say to the allegations. When Ora was interviewed by the Australian magazine, Sunday Style, she responded by acting like they were never even in a relationship in the first place. Despite the fact that they had been photographed together throughout 2012, Ora made a statement to the magazine saying,
"I never actually thought it was a relationship in all honesty. I never mentally defined it as boyfriend/girlfriend."
It took years for her to finally admit that the two were in a committed relationship and by that time, the public had already labeled her a liar.
12

Choosing Her Partners Wisely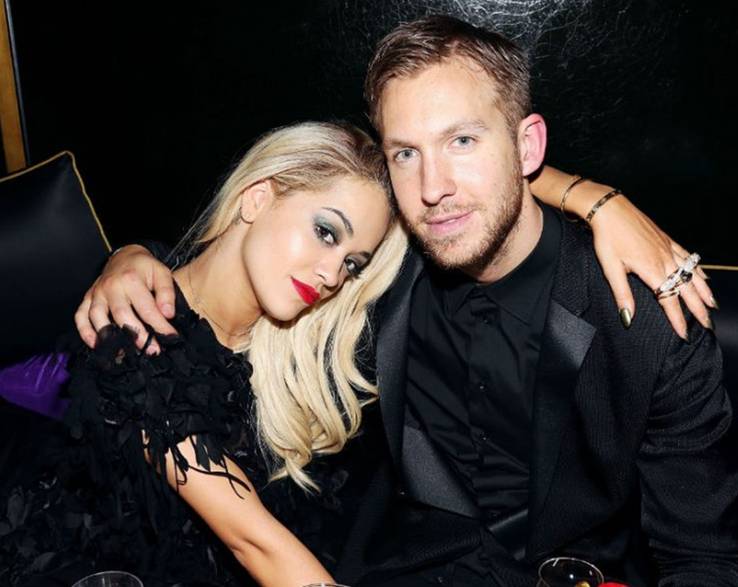 After the split with Rob Kardashian, it didn't take Rita Ora long to bounce right back into a relationship. Yet, she seemed to have learned her lesson when it came to dating reality stars. Instead, she chose someone that she undoubtedly hoped would further her music career. It was Calvin Harris, the successful record producer, that she ultimately started dating and their relationship lasted for a year. The two wound up splitting up in 2014, but not before he helped to get her some memorable songs to add to her roster. This seemed like it was undoubtedly her main goal for the relationship but it backfired when she was disallowed from performing the songs after their tumultuous split. Now that the two seem to be on better terms, she recently was allowed to perform the song again.
11

"Becky With The Good Hair"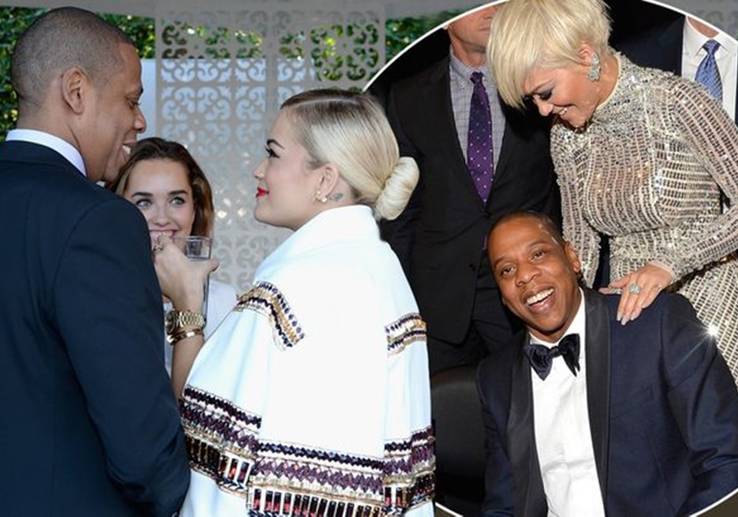 With Rita Ora collaborating with Jay-Z to further her music career, it wasn't too surprising that the two were seen together at various red carpet events and Hollywood hotspots. Yet, it was quite surprising to see how familiar they were with each other. There were some that criticized their relationship and claimed that it was a bit inappropriate and disrespectful to his wife, Beyoncé. Things got even worse when Beyoncé released her Lemonade album and made references to Jay-Z being a bad husband. Although she didn't name any names in any of her songs, she did make a reference to "Becky with the good hair." There was some that thought that she was referencing Rita Ora. During an interview with Power 105.1, Ora was asked whether or not she indeed had a relationship with Jay-Z. She was adamant that the question was disrespectful to Beyoncé but she never actually denied the claims.
10

Setting Her Sights On Hollywood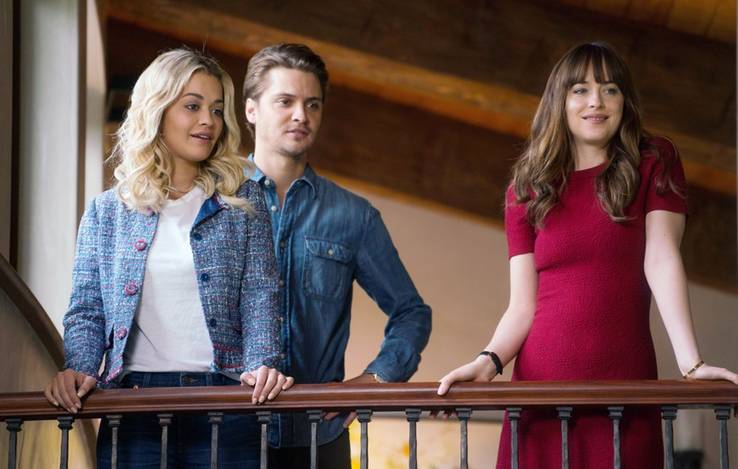 When Rita Ora was seen solely as a struggling music artist trying to make a name for herself, people started noticing that she was aligning herself with different power players in the music industry. From Jay-Z' Roc Nation to the record producer, Calvin Harris, people started giving Rita Ora the side eye regarding whether or not she had genuine feelings about these former partners. Some people thought that she was using these relationships to further her career in music. Yet, it seems like her sights have changed since she's embarking on a new career on the big screen. Her first big appearance was in the 2015 film Fifty Shades of Grey, and she even had a small part in the Jake Gyllenhaal film Southpaw. With her putting new devotion towards her acting career, it seems like women in Hollywood might have to look out.
9

Her Red Carpet Looks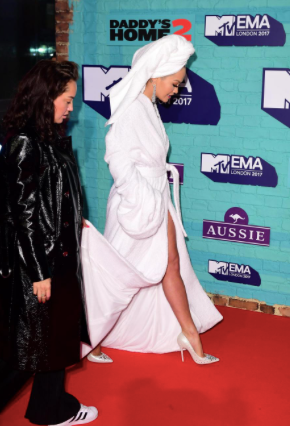 When it comes to red carpet events, starlets are often known for showing off a bit of skin. While award shows are supposed to be all about the nominees and their prestigious categories, there is far more than just wondering who will win the award. The red carpet is seen as a huge part of what helps or hurts the public persona of a celebrity. The right ensemble can land a celebrity on the best-dressed list and can lead to further publicity on the fashion and talk shows. Wearing the wrong outfit can push a celebrity further down the celebrity list. In Rita Ora's case, it seems like she doesn't think too much about high couture or the artistry of an ensemble. Instead, she tries to reveal as much as humanly possible in order to ensure she gets the extra attention she craves.
Featured Today
15 Things Madonna Doesn't Share About Her Daughter Lourdes

Abby Lee Miller In Tears As She Leaves Halfway House

Former First Lady Barbara Bush Critically Ill, Refuses Medical Treatment

8

Doesn't Hold Back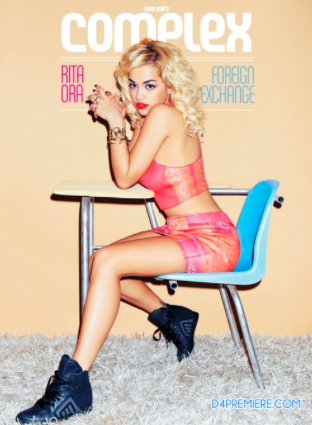 With Rita Ora wearing a number of ultra-revealing ensembles on the red carpet, there were some that wanted to praise her for giving off the fox appeal and glamour that is expected of a Hollywood celebrity. While some people felt like it was done in good taste and it wasn't anything more than some other celebrities like Angelina Jolie and Hilary Swank have chosen to wear on the red carpet, Rita Ora's nude spread for Lui magazine was a different story. Leaving a bit to the imagination is one thing but posing topless and absolutely nude is quite another story. Although it was shot by the famed photographer, Terry Richardson, it still said a lot about her that she was willing to take it all off for the right price and for added publicity.
7

Selfies With McGregor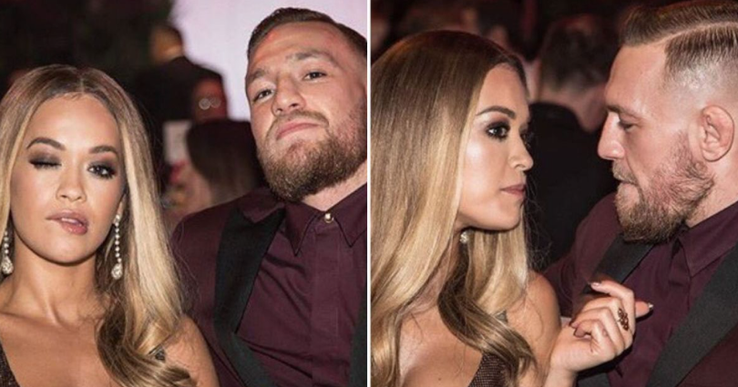 The professional fighter, Conor McGregor, has made quite the name for himself in recent years. He was able to transition from mixed martial arts to the professional boxing ring and garnered a huge paycheck when he was able to collaborate with Floyd Mayweather Jr. to fight his very last fight heading into retirement. McGregor had made headlines with his controversial statements during various press tours for his fights but everyone seemed to see a soft side when it came to his then-pregnant longtime partner. While he's always had a sharp tongue when it came to his opponents and naysayers, he was always quite loving about his family. Yet, someone must have forgotten to give that memo to Rita Ora since she was seen cozying up to McGregor at the Fashion Awards in 2017 in a social media pic that she labeled, "date night."
6

Major Network Artist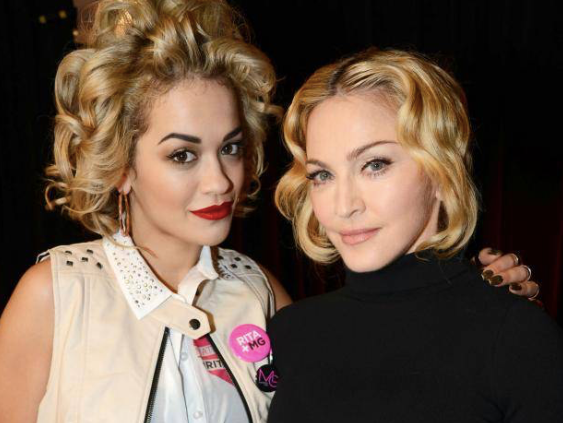 There seems to be a huge number of new up-and-comers in the Hollywood scene that are quick to flash some skin or jump on the lap of a married man, not many of them would be a real threat to wives in Hollywood. Yet, Rita Ora isn't just another pretty face that's trying to snag attention through her scantily clad appearances. She's using her time in the limelight to network like none other and has snagged some high-profile projects that have caused her to look like a viable option for those wanting more than just another pretty face. She even garnered the attention of the Queen of Pop and Madonna ultimately chose her to be the face of her fashion line, Material Girl, which proved that she definitely knows how to upsell herself to those that matter.
5

Her Girlfriends
Many men have thought some girl-on-girl action is incredibly hot and Hollywood has constantly tried to capitalize on that obsession. From Scarlett Johansson sharing a love scene with Penelope Cruz in Vicky Cristina Barcelona to the incredibly steamy pool scene with Neve Campbell and Denise Richards in Wild Things, it seems like these sort of antics just create even more buzz around a starlet. However, these were scripted characters and Rita Ora has chosen to do it through her social media posts and personal relationships. She shared a picture of herself kissing the model, Kate Moss, to her Instagram in 2014, a photo of herself kissing Ellie Goulding at her birthday on Instagram and then there is that complicated relationship with her and the model, Cara Delevigne.
4

Latches On To Those With The Biggest Star Power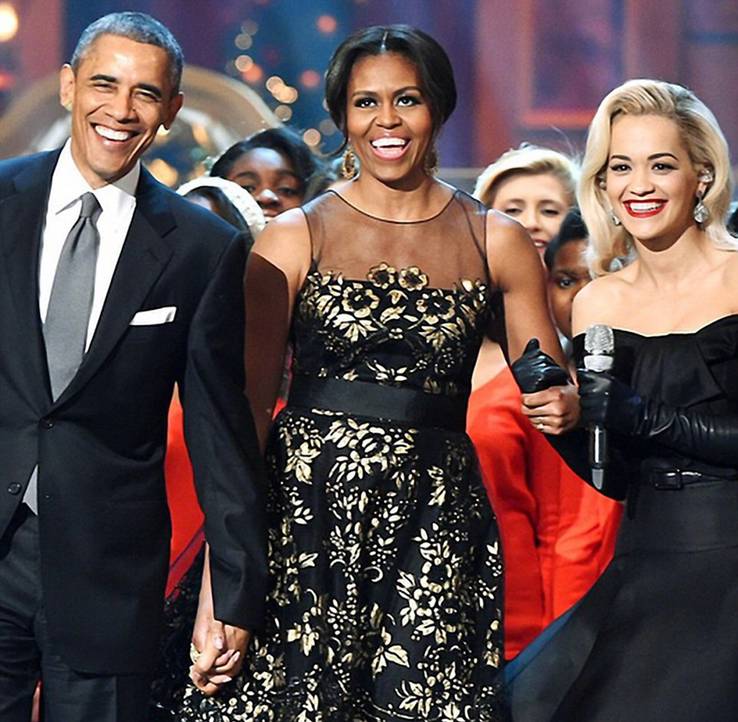 It's not a new concept for up-and-coming celebrities to try and align themselves with big stars with huge likability with the general public. Showing themselves as part of the popular crowd is just another way to further a career in Hollywood and it's seen at every single award show. From Taylor Swift's girl squad to the numerous "friendships" in Hollywood, it seems like every celebrity tries to make it out like they are best friends in order to increase their own fan base. Yet, no one seems to do it better than Rita Ora. She has been seen trying to cozy up to everyone from music artists to reality stars and even did her best to latch onto Barack and Michelle Obama when they were at the height of their popularity at the White House.
3

Desire To Live In The Lap Of Luxury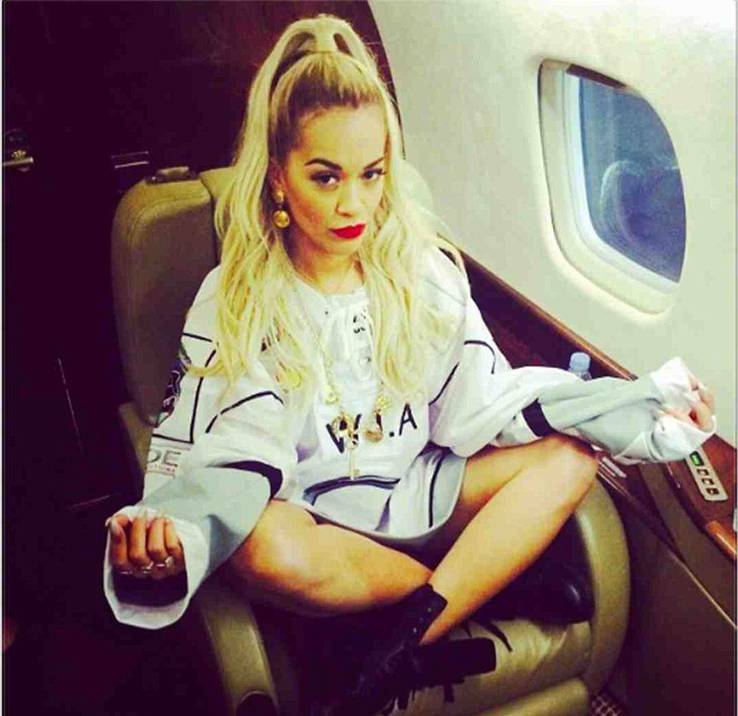 When it comes to celebrities in Hollywood, there seems like there are two very different types of people in the world of the rich and famous. There are some that try and downplay their fame and fortune and live under the radar like Keanu Reeves when he's seen riding the subway and giving up his seat for the elderly. Yet, there are others that seem to relish living in the lap of luxury and aren't apologetic in the least for their cushy lifestyle. With Rita Ora not exactly at the same level as some of the other A-list celebrities in Hollywood, it's interesting how she is constantly releasing photos of herself living the luxurious life. From photos on her expensive yachts to trips in a private jet, it's obvious that she has the desire to live in the lap of luxury despite the fact that her music career has seemed to fizzle out.
2

Loves The Attention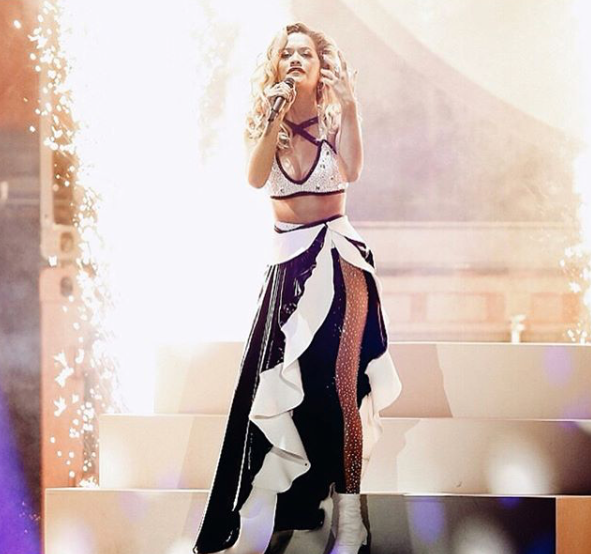 There are some celebrities that continue to be praised for their fashion choices and have managed to walk the thin line of being seen as a fashion disaster and a fashion icon. Sarah Jessica Parker has mastered this trait and despite some of her crazier styles on the red carpet, it seems like she can just do no wrong with her ensembles. Yet, Rita Ora has taken her fashion missteps to a whole new level and it's really starting to show just how much attention she needs in order to step out into the public eye. She's flashed her underwear on numerous occasions. From the time she hiked up her dress to expose her matching underwear bottoms on the red carpet to the bathrobe ensemble where she again flashed her underwear at the VMAs, it just seems like this is a woman that constantly craves new attention and that's not the best thing for Hollywood wives that have a tendency to worry more than others.
1

She Wasn't A Great Girlfriend
Rob Kardashian is known for being quite public when it comes to personal matters of the heart and he definitely didn't keep anything a secret when he was going through his tumultuous breakup with Rita Ora. The public learned a great deal about what she's like when she's in a relationship, especially since Kardashian took to Twitter to let the world know that she had hurt him. He accused of seeing 20 different men while they were together. This isn't exactly painting her in the best light since she doesn't seem to hold much stock into being faithful in a relationship and it says a lot about what her views might be on snagging someone else's man.
References: NY Daily News, E! News, Hello, Mirror, The Sun, Celebuzz, Hollywood Reporter, Cosmopolitan, Maxim, Daily Mail
Source: Read Full Article