When Paris Hilton was first introduced to the world as a socialite and hotel heiress, she garnered a huge amount of attention by the public. Everyone wanted to know who this young and beautiful blonde socialite was and how she was able to mix in with all the other celebrities in the world of the rich and the famous. It didn't take her long to land her very own reality TV series but the intrigue regarding her life was about far more than just how she reacts when mingling with regular folks in the real world. The ape that she made with her then-boyfriend, Rick Salomon, definitely made her more of a household name since it was a scandal that rocked tabloid headlines and followed her throughout her career.
Once the public started to tire of her same old catchphrases and look, it seemed like they were ready to latch onto someone new in the world of the rich and famous. This was when Kim Kardashian and her gaggle of family members started to garner a huge amount of attention and it wasn't long before people started to forget all about Paris Hilton. Yet, that didn't mean that she was hiding away in a hole somewhere or lacking in her ambition to achieve her own sense of self and accumulate a vast fortune. Over the years, Paris Hilton has built a huge empire and yet, there is still much that people don't know about her. Check out our list of the 15 little-known facts about Paris Hilton that will blow your mind and see if your opinion of this socialite has changed by the end of it.
15

the sibling dynamic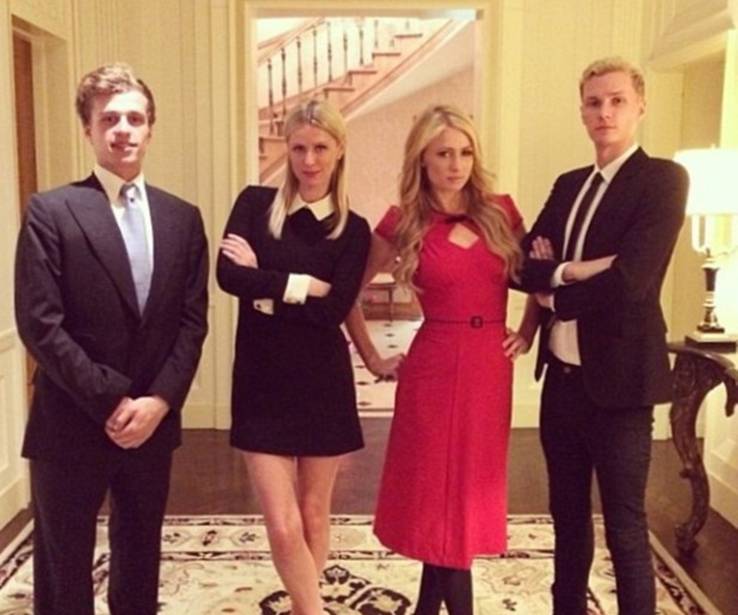 When Paris Hilton first started making a name for herself in the world of the rich and famous, she was seen as a socialite that always seemed to make it on the coveted lists for red carpet events. Her circle of friends included all of young Hollywood, from Rod Stewart's daughter, Kimberly Stewart, to the Princess of Pop, Britney Spears. Yet, there were many times when it was just Paris and her sister, Nicky. People remarked on how beautiful they were as two blonde heiresses welcomed into the entertainment industry and it seemed like they were always together for a great many years. While people undoubtedly know that Paris has a sister, some might be surprised that she actually has three siblings.
Yet, there may be a reason why Paris hasn't been too keen to align herself with some of her other siblings. Barron Hilton II has remained a tad low key in the public eye but her other brother, Conrad, is no stranger to the tabloids.
Conrad famously had a restraining order put against him and then he was arrested on suspicion of auto theft in 2017. Yet, the biggest headlines came when the video of his outburst in court was leaked to the public.
14

Paris Once Hired Kim Kardashian To Organize Her Closet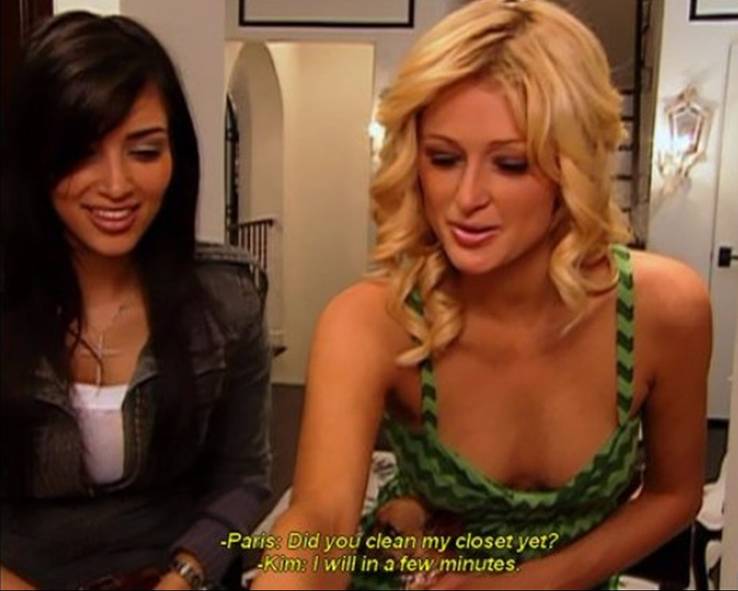 Despite the fact that Kim Kardashian came from a prominent family and had a world-famous lawyer for a father, she still wasn't considered an actual celebrity amongst the rest of the individuals within the entertainment industry. While other socialites like Paris Hilton were making a name for themselves off of their incredible fortune and famous last name, Kim's road to fame was extremely different. Kim gave a number of interviews regarding how her love for fashion came into play when she was younger and she even found a way to make money from it. Her father helped in purchasing specific high-designer items and then Kim would sell these items for a huge markup on eBay. She also took an immense amount of pride in all of her beautiful designer pieces and her attention to detail didn't go unnoticed. She worked as a stylist for Ray J's sister, Brandy, which ultimately led to her getting a job with Paris Hilton.
People often remember seeing Paris Hilton on the red carpet with Kim Kardashian and even some of their appearances in matching outfits but not everyone, remembers the time when Paris was seen ordering her around.
Not only did she instruct Kim to organize her closet but in one scene, she instructed Kim not to talk to her when she's talking.
13

Kanye West Hired Paris To Be A Kim Look-Alike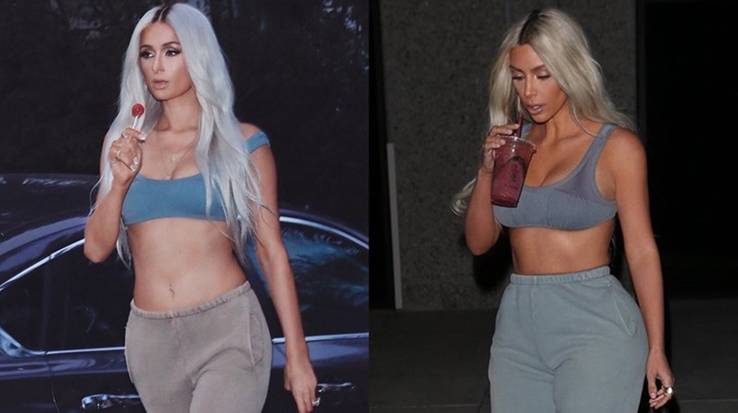 While there has been quite a lot of speculation over the state of Kanye and Kim Kardashian's marriage, it's interesting how many times they have supported each other and stood by one another in front of the public eye. Kanye West has been known for having a number of different attempts in the world of fashion but his Yeezy line has done incredibly well. People line up to get their Yeezy sneakers and there have even been celebrities that have been caught wearing fake Yeezy shoes. On top of his unique designs, he's also known for promoting his line in non-traditional ways. When he released the Yeezy's season 6 fashion collection, he did it by having Kim Kardashian wear multiple looks from the collection over a span of just a few days.
During that time, she was photographed all over Los Angeles and those same paparazzi photos were used to promote the line. To add an extra twist, West wound up hiring a number of other famous faces to recreate the paparazzi photos taken of Kim in the Yeezy line.
One of the ones hired was Paris Hilton. People couldn't get over the irony of seeing Paris Hilton being hired by Kim Kardashian's husband but the real shocker was how much her and Kim looked alike in the photos.
12

Paris Was Actually Just Playing A Part On Her Reality Show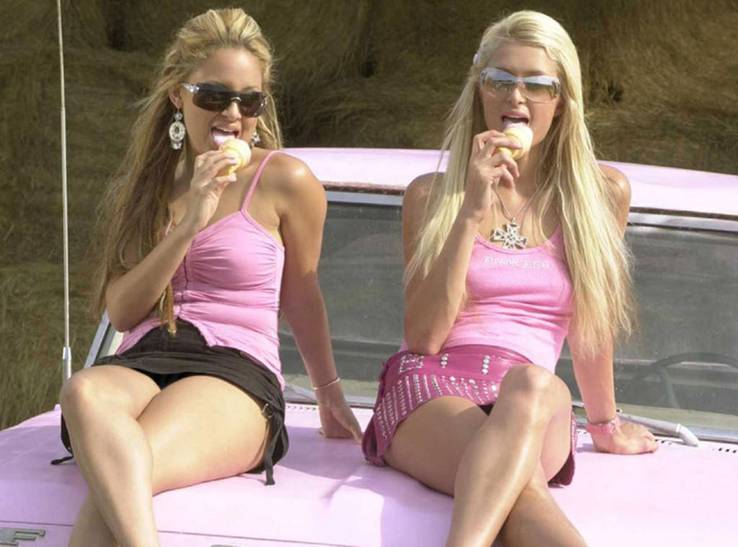 When Paris Hilton was being seen on various red carpets and coming in and out of Hollywood hotspots, there wasn't much known about her actual personality. Beyond a few photographs of her on the red carpet or partying in up in clubs, no one really knew about what Paris Hilton was really like as a person. That's part of the reason why there was so much interest in how she was portrayed in the 2003 reality series, The Simple Life. People were excited to see the real Paris Hilton and look beyond just her rich and famous lifestyle. The premise of the show was to watch her navigate the real world with her celebrity bestie, Nichole Richie. The show became a huge success and people really got involved in all of their antics and fish out of water episodes. When the series ultimately concluded in 2007, it seemed like she had been thoroughly introduced to the public.
Yet, Paris later revealed that she was actually just playing a part on the show and she adopted a fake "ditzy airhead" character because that was what was expected of her by the producers of the show. In an interview with Access Hollywood, Paris stated, "They said, 'Nicole you play the trouble maker, Paris you play the ditzy airhead.'
We had no idea what we were getting ourselves into or what a huge success it would be and that I'd have to continue playing this character for five years."
11

Paris Trademarked Her Catchphrase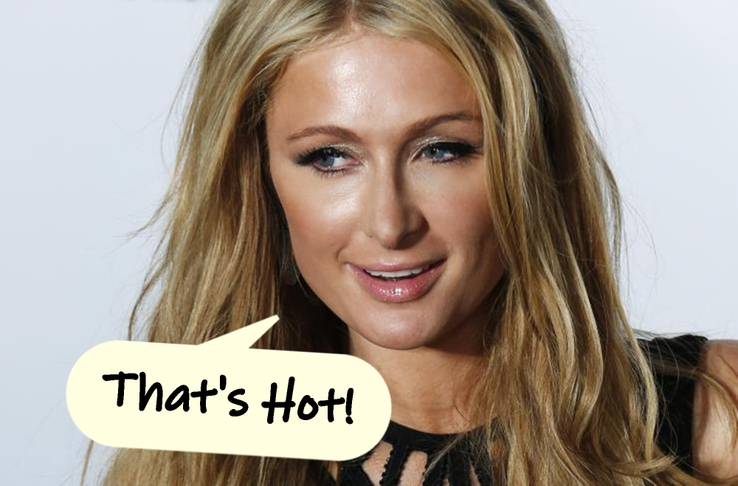 While Paris Hilton was featured on her reality series, The Simple Life from 2003 to 2007, there were certain things about her that never changed. She maintained her tanned skin, her blonde locks, her signature style, and she even had a catchphrase that still seems to follow her wherever she goes. During many of the episodes of the series, she was often heard saying, "That's hot!" It seemed like a catchall phrase that could basically be attributed to anything and it became her signature phrase that everyone attributed to her, even after the conclusion of the show. She felt like she had created a certain persona through that catchphrase and she even decided to trademark it. This allowed her to use it through her business endeavors, whether it was in fashion or anything else.
While some people would think that this is something that proves true frivolity, Paris actually had to bring up the trademark status for the catchphrase in 2007. Hallmark cards were using the catchphrase, as well as her likeness, on cards and Paris wound up suing Hallmark because of it.
She wound up winning the lawsuit against Hallmark and it made the trademarking issue not so frivolous after all.
10

Paris Only Has A $5 Million Inheritance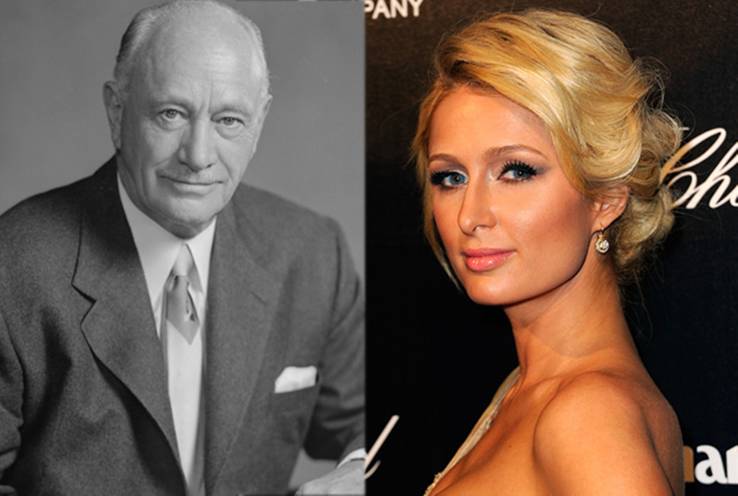 As the great-granddaughter of the founder of Hilton Hotels, people aren't always sure what that would actually mean in regards to her fortune. People typically associate Paris Hilton as being a socialite and being an heiress to the Hilton fortune but it's hard to put that into a specific dollar range and category. To put things into perspective, Barron Hilton is the grandfather of Paris and the son of Conrad, the founder of the Hilton Hotel chain. Barron stated in 2007 that he was donating 97 per cent of his $2.3 billion wealth to charity. With the bulk of the fortune going towards the Conrad N Hilton Foundation, there was only $69 million that was left for his heirs.
With eight children and 23 grandchildren, that didn't equal up to much. This change in how the family fortune was to be spread out definitely put a hit on the inheritance that Paris stood to inherit.
Instead of the sum being $100 million, it turned into only $5 million. While people often think of Paris Hilton as eating from a silver spoon and coming from a family that has enabled her lavish lifestyle, it's interesting to learn that only $5 million was gained in her inheritance from the family fortune.
9

She Treats Her Dogs Like Kings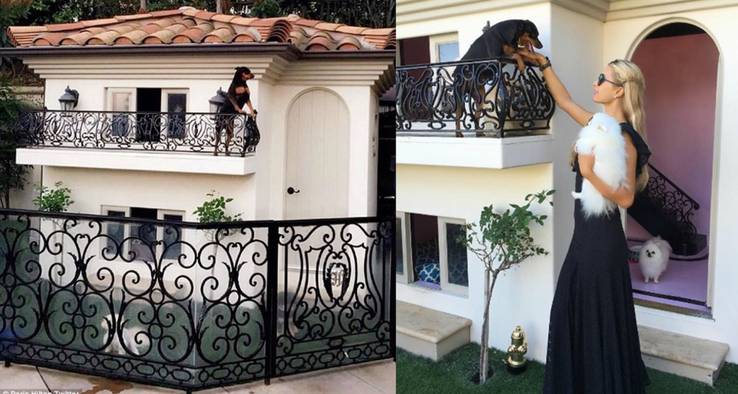 When Paris Hilton started on the fast track to fame, she was constantly seen with her Chihuahua, Tinkerbell. She toted this dog along with her wherever she went and she sparked a huge trend in designer dog carrier bags. There was even a few headlines that Tinkerbell made over the years since she infamously went missing and then Paris let the world know of her passing when she was 14-years-old. Yet, the heartbreak of losing Tinkerbell didn't deter her from getting another pet. In fact, a year after the death of Tinkerbell, Hilton got a brand new teeny-tiny Teacup Chihuahua. Yet, she didn't stop there. Hilton actually has a throng of animals and she even started their very own Instagram account. It's entitled, Hiltonpets, and the bio reads,
"We are the cutest, smartest, coolest, best-dressed pets in the world! We love our life! #Killingit."
They've actually garnered a huge following on their own but that may be due in part to their ultra-lavish lifestyle. One of her most infamous posts for her pets featured photos of a $35,000 dog mansion that seemed like a dog's paradise. She captioned one photo with, "My dogs live in this two-story doggy mansion that has air conditioning, heating, designer furniture, and a chandelier. Loves it."
Featured Today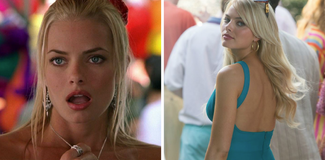 20 Female Celeb Lookalikes Who Made Us Look Twice

15 Things People Should Know About Kylie Jenner's Bodyguard Tim Chung

20 Reasons Why Ellen Degeneres Isn't Who We Think She Is

8

Paris Makes $1 Million Per Night As A DJ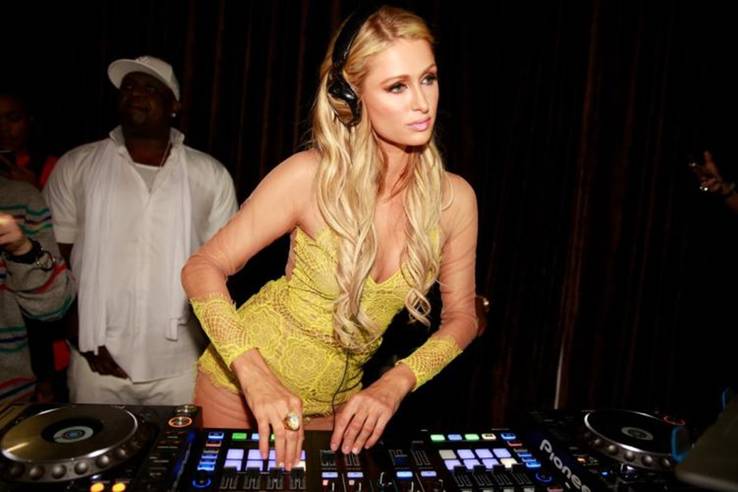 When Paris Hilton started garnering a name for herself as more than just a socialite that liked to party, it wasn't surprising that she was getting offered gigs at various nightclubs to make appearances. Scott Disick basically made a living out of his club appearances so it didn't seem out of the question for Paris Hilton to get a sizeable paycheck for showing up to a nightclub and lending her name and picture to the flyers. Yet, Paris Hilton wasn't just showing up to greet fans and dance on top of tables. Instead, she started to make a name for herself as a DJ. When she first started embarking on a career as a professional DJ, there were a number of naysayers that didn't think she had the skill to make it in that profession.
There were also people that thought of it as a flash-in-the-pan idea that would undoubtedly peter out after people stopped being so fascinated by seeing her at the club. Yet, that's not what happened at all. Instead, she's created a huge business for herself as a professional DJ and has garnered a major standard for her hourly rate.
With the going rate for Paris Hilton's DJ services starting at over $300,000 an hour, Hilton brings in $1 million per night when she hosts a gig. She even had a five-year DJ gig in her summer residency in Ibiza at the famed mega club, Amnesia.
7

Paris Started Her Own Dog Fashion Line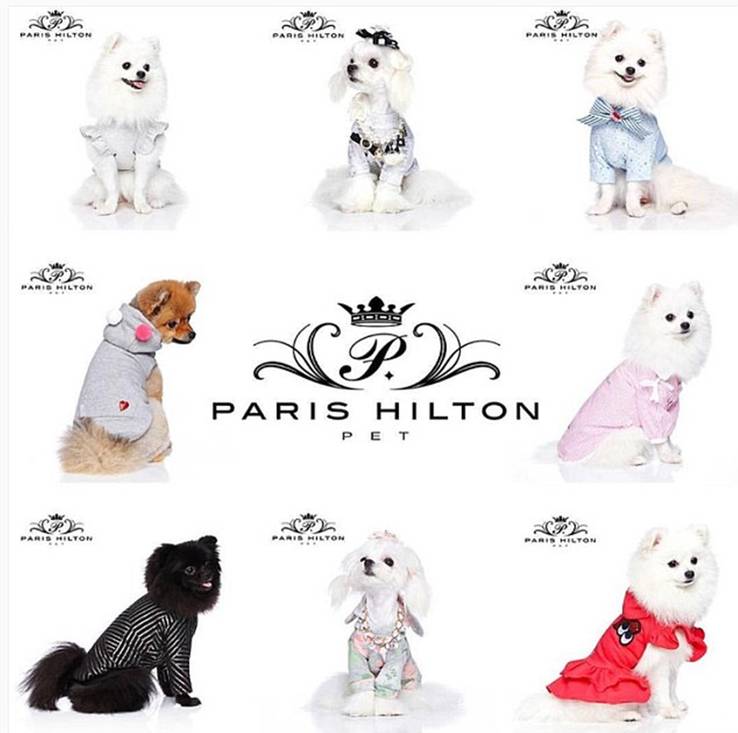 When Paris Hilton was seen toting around her Chihuahua, Tinkerbell, all over town, there were often a number of dog accessories that went with her. From designer dog carrier bags to teeny dog booties to ensure Tinkerbell's feet were covered if they ever touched the ground (which they almost never did), it seemed like Paris put a huge amount of effort in making sure her dog was just as fashionable as her mommy. When Paris Hilton took to Instagram in 2016 and started plugging her new 2017 clothing line that was designed specifically for dogs, it seemed like a no-brainer.
She definitely had an eye for fashion and she had a love for dogs, so combining these two things seemed like a sure-fire way to make money. The world had already become accustomed to Paris Hilton's love for animals and dogs, in particular.
She has been known to donate quite generously to various animal charities and she is known for treating her own animals like they are pampered kings and queens. While some of the items in the dog fashion line may seem a bit over-the-top, it wouldn't be surprising if this became just another one of her hugely successful business ventures.
6

Paris Grew Up Without A Stylist, Publicist, Or Social Media Expert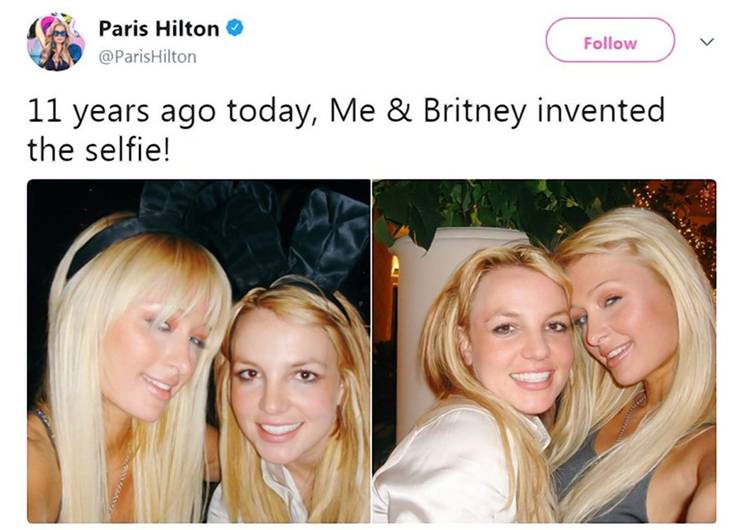 A lot has changed over the years since Paris Hilton first started making a name for herself on various red carpets. The invention of social media has given rise to a number of ordinary people skyrocketing themselves into the public eye and making a name for themselves in regards to fame and fortune. Yet, that wasn't the case with Paris Hilton.
Social media simply wasn't around at that time and there wasn't a way for her to immediately interact with her fans or cash in on brand endorsements through her posts or keep her name in the headlines by posting an outlandish new picture. Yet, that didn't stop her from being a worldwide phenomenon and a huge celebrity in the entertainment world.
She has made a number of statements that she is the person that originally invented the "selfie" but not everyone has jumped onboard with that idea. One reason why people can't agree to that is the infamous scene in the 1991 film, Thelma & Louise, where the main characters took their own selfie in front of a disposable camera. Yet, people still give Paris credit for making herself famous in a time when it was a lot more difficult to do so. During one post, Hilton actually wrote, "Nowadays, I feel like it's so easy becoming famous, anybody with a phone can do it."
5

Paris Is A New York Times Best-Selling Author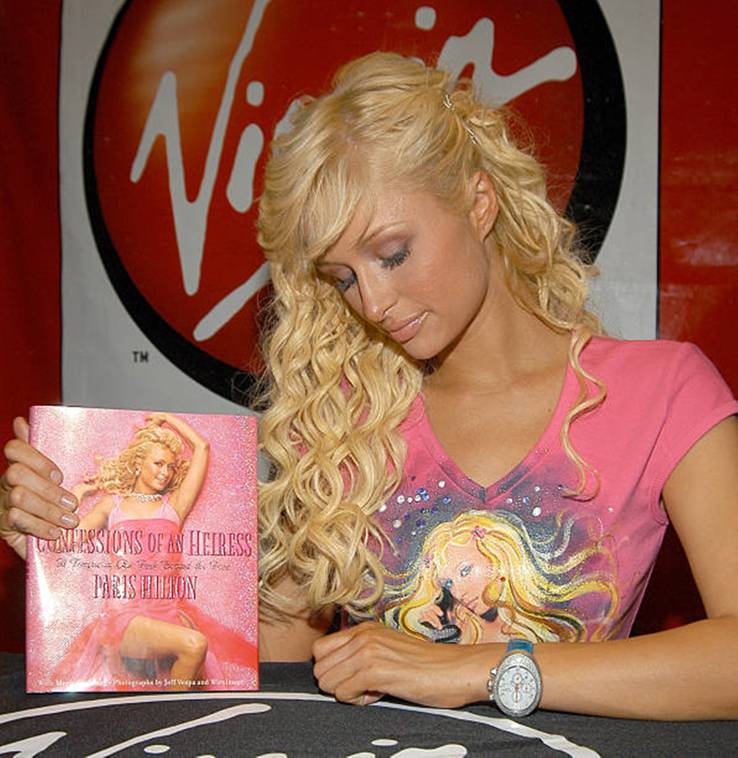 It's not uncommon for a celebrity to delve into writing books during the peak of their fame since there have been a multitude of different people within the entertainment industry to do it. From Suzanne Somers writing a series of health and fitness books to Jessica Seinfeld writing a series of recipe books, it seems like there have been a number of famous celebrities that have found a great deal of success as published authors. Yet, when Paris Hilton revealed that she was releasing her first book in 2005, there were many that gave a skeptical look in response to her being a published author. She was portrayed in The Simple Life as someone that didn't have the highest intellect and it didn't seem like she was going to reveal a huge amount of depth as an author.
However, she wound up proving all of the naysayers wrong and ultimately went on to become a New York Times best-selling author. Her 2004 book Confessions of an Heiress was a huge hit and she followed it up with the 2005 book Your Heiress Diary.
She's currently working on a book detailing how she was able to build herself into a female businesswoman and is going to give insight in how to build an empire.
4

Paris Is Embarking On Her Own Hotel Business
Despite the fact that Paris Hilton basically made a name for herself in the world of the rich and famous because of her famous hotel heiress status, it looks like she's going to branch out on her own. Instead of putting her sights on the Hilton Hotel business and extending their own brand and fortune, Paris is planning on starting a Paris-branded hotel franchise with a theme based on her existing projects in the Philippines. The plans are to launch a chain of luxury hotels which will all be branded in her name.
She reportedly wants to put them in the three cities that she visits the most which include Dubai, New York, and Las Vegas. While there have been some that think that this doesn't seem like the best idea for her to branch out from the already successful Hilton franchise, Paris has already proven that she is ready for the task.
Paris was involved in designing a series of beach clubs in the Philippines and has had a huge amount of success. It seems like she has a good eye for business and people are starting to really look forward to what she might be planning in Dubai, New York, and Las Vegas.
3

Paris Has Made Over $2 Billion From Her Fragrances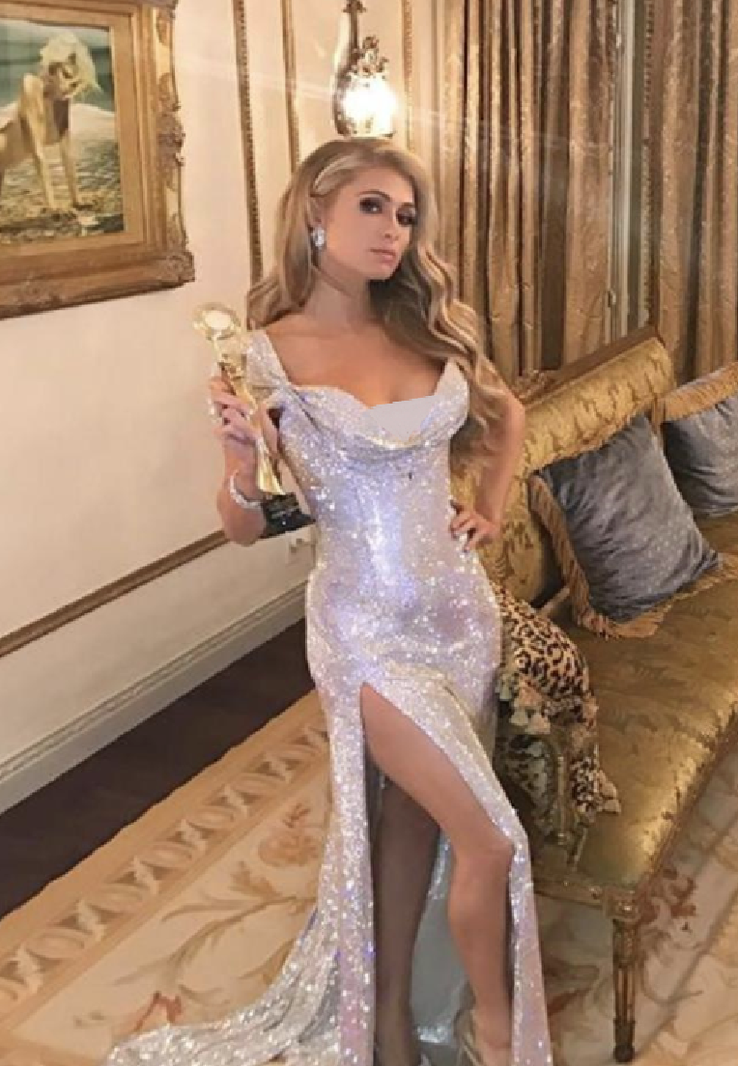 With the public being so obsessed with their favorite celebrities, it isn't surprising that perfumes and colognes with celebrity endorsements have done extremely well in the past. Designers are often giving away their high-priced items to various celebrities in order to get the public infatuated with their designs and it seems like any social media post from a celebrity can boost a brand's sales. When it comes to perfumes and colognes, it's more than just an endorsement from a celebrity since it seems to be the very scent that the celebrity wears. It's easy for the public to get caught up in smelling just like their favorite celebrity and no one has capitalized it as well as Paris Hilton. In April 2017, she came out with her 23rd fragrance and gave an interview with Bustle to promote the fact that she's been releasing different perfumes since 2004. She described her latest fragrance, Rosé Rush, as a result of her fast-paced lifestyle.
She stated, "With my travels and my life, I experience different cultures and smells, so I am inspired by that. It's easy for me to come up with a new fragrance. I'm a professional in that arena after 12 years."
With Paris earning over $2 billion in sales in relation to her fragrances, it's obvious that she knows what she's doing. She even won a Fragrance of the Year award for her Gold Rush fragrance last year.
2

Paris Has big feet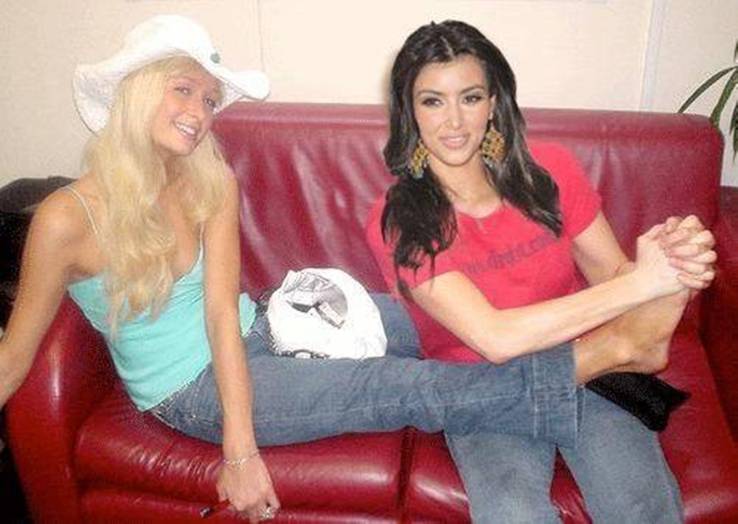 Millions of women from all over the world are known for being far too critical about themselves, so much so that it can be difficult to find a woman that is completely happy with all of their physical features. While everyone always seems to have that one physical feature about themselves that they aren't completely happy with, it seems like there are many that can find themselves being extremely self-conscious about their feet. While people have completely shunned the practice of foot binding in order to make women's feet appear to be dainty and small, there is still a stigma around women with big feet. There are some people that think that the height of a woman is directly related to the size of her foot since a bigger woman would undoubtedly need a larger foot in order to maintain stability. Yet, Paris Hilton doesn't exactly fit the standard category for a "big woman." She stands at 5'8″ tall and she's always been seen as incredibly waif-like in her physique. Yet, she's been quite open about having a size 11 shoe, which she seems to be quite self-conscious about because of the way they look. In her autobiography, Paris stated, "Forget ever seeing me in ballet slippers or tennis shoes; I'd look like I was wearing canoes."
1

The Infamous Paris Tattoo
When Paris Hilton revealed that she was dating the actor, Chris Zylka, it seemed like the public was already starting to be a bit jaded in regards to her love life. There were so many different men that came in and out of her life and the public seemed to be getting tired of keeping all of them straight. From Benji Madden to Simon Rex to Fred Durst, there has been a long list of men that have been romantically linked to Paris Hilton over the years. Yet, it seemed like there was something truly special about the actor, Chris Zylka. While many people knew Zylka best for his role on the hit series The Leftovers, it seemed like his most recognizable role was becoming Paris Hilton's new boyfriend. Yet, that didn't seem to bother him in the least. Zylka was constantly photographed with Paris Hilton with a huge grin on his face, he supported her at various press engagements and he was even there to help promote her latest perfume. He was secure enough in himself and his manhood to stand on the red carpet holding her perfume bottles with pride and it seemed like he wasn't just another man that Paris Hilton was romantically linked with to fill the time. Despite the huge engagement ring and proposal these two shared, Zylka had already expressed his love for Paris when he got a giant tattoo of her name in Disney font.
Source: Read Full Article