With the public and the media absolutely obsessed with knowing everything they can about the rich and the famous, it's interesting how many celebrities have tried to hold onto the details in their private lives as much as possible. The paparazzi have been known to hound celebrities when they're out and about and photographers are no longer limiting their interaction with stars to red carpet events. This type of hounding from the media has caused some celebrities to go the extra mile in trying to keep their personal lives out of the headlines. From Michael Jackson forcing his children to wear coverings over their faces when out in the public to Jay-Z and Beyoncé keeping their romance hidden from the public for years, it seems like there are some celebrities that have a plethora of secrets that they don't want known.
One celebrity that has been incredibly secretive over the years is Tom Cruise. It seems like he has been a famous face that has donned the silver screen for decades but there is still so much hidden about his personal life. There have definitely been a few scandals to hit the headlines over the years but people still want to know much more about this leading man in Hollywood and favorite action star. Check out our list of the 15 secrets about Tom Cruise only his kids can tell us and see if we've touched on some of the same burning questions that you'd like to know as well.
15

His Kids With Nicole Kidman Chose Tom Over Their Mom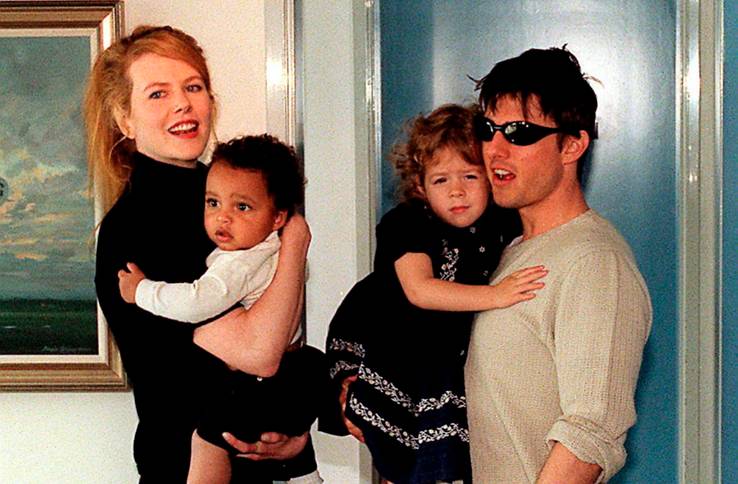 When Tom Cruise and Nicole Kidman married in 1990, they became Hollywood royalty. The public loved seeing them on the red carpet and it seemed like all was right with the world when they adopted two children together. Yet, their marriage didn't last and they wound up divorcing in 2001. Isabella and Connor should have maintained a great relationship with both of their parents but that doesn't seem to be the case. When Nicole Kidman obtained a huge win at the 2018 Golden Globes, she inexplicably left out mentioning the two kids she adopted with Tom Cruise.
This may have stemmed from the fact that after her divorce from Tom, both Bella and Connor chose to live with Tom.
This makes people wonder whether or not Tom talked badly about Nicole to their two children.
14

Tom Cruise Shed Light On Scientology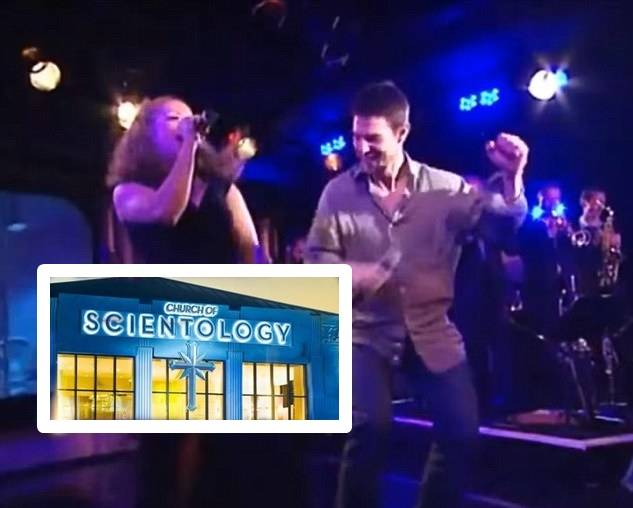 The Church of Scientology has always been shrouded in mystery since cameras aren't allowed in or around the facility and the institution has always been incredibly secretive about its practices. Yet, there has been a huge amount of focus around it ever since huge stars like Tom Cruise have sworn their allegiance to it.
When Tom Cruise was about to celebrate his 42nd birthday, people expected him to have a lavish birthday party. Yet, no one expected to have the Church of Scientology host the party.
When videos were leaked showing him at his birthday party, people began to wonder whether or not he truly did believe in their ideology or he was just going along for the ride because of the amount of adoration he seemed to be getting from the people involved in the institution.
13

He Was Insensitive About Brook Shields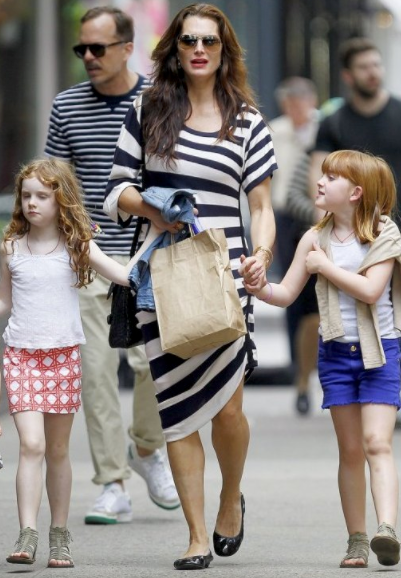 When Brooke Shields opened up to the world about her battle with postpartum depression, many people thought that it was truly brave of her to finally shed light on an issue that had been kept in the dark for so long. It was a breakthrough moment for a celebrity to be open about postpartum depression and it seemed to be a great help for those also struggling through it. Yet, not everyone felt the same way about her admission and Tom Cruise came under fire for the comments he made about it. Cruise claimed that she was being "irresponsible" for using psychotropic meds but was immediately slammed by the public and the media.
Afterward, Cruise apologized to Shields and she reportedly responded by saying, "You don't have ovaries, so don't be making a comment like this — it's not going to help with the people."
Yet, many people wonder whether or not his apology was sincere and whether or not he truly does believe the previous statements he made.
12

He Seemed Like The Biggest Romantic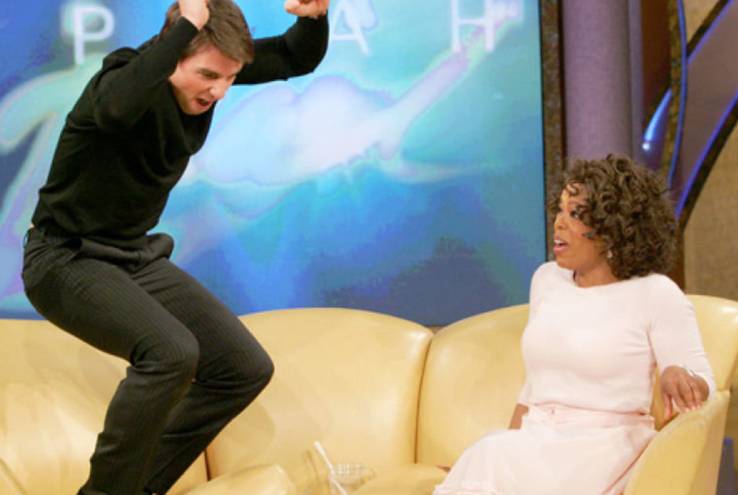 When it was announced that Tom Cruise had started dating the young actress, Katie Holmes, people wondered whether or not it was a true romance. The public still hadn't truly wrapped their minds around his divorce with Nicole Kidman and it seemed a bit odd for him to date a girl that was so much younger than him. Yet, the new couple seemed determined to showcase their love to the world, whether it was appearing on the red carpet or cruising around on his motorcycle. When he appeared on The Oprah Winfrey Show in 2005, he gushed about his new romance with Holmes and even had her called out to join him on the couch to speak with Oprah. Yet, it was the "jumping on the couch" incident that had people wondering about his mental health. It didn't seem like normal behavior and it made people wonder if he was trying to be over-the-top in order to prove that it really was a true romance.
11

His Scenes With His Wife Were Intense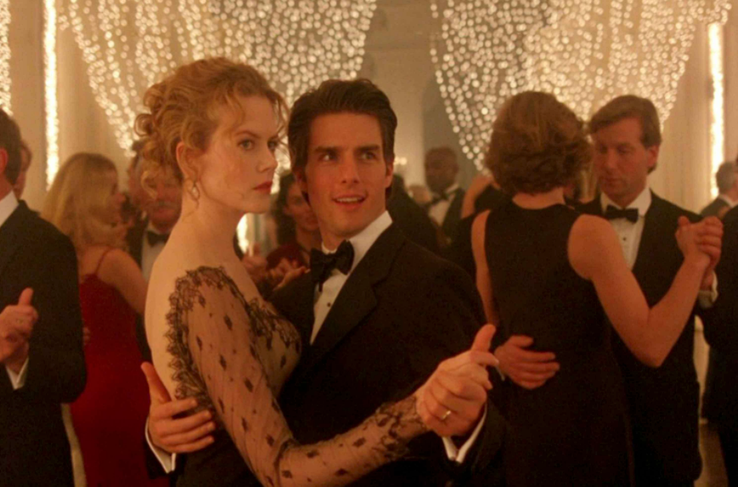 When it was announced that Nicole Kidman and Tom Cruise were going to star in another film together, people were really excited about what was to come. The two had previously starred together on the big screen and it seemed like they had a true chemistry together as actors. The world fell in love with their romance in Far and Away and hoped that there would be another storyline to really showcase their chemistry. Yet, Stanley Kubrick's 1999 film, Eyes Wide Shut, was a far cry from the Irish romance of Far and Away. During one particular scene, Tom Cruise and Nicole Kidman had a love scene that was shockingly graphic and it made people wonder how they truly felt about sharing this on the big screen.
10

He Couldn't Shake Off The Rumors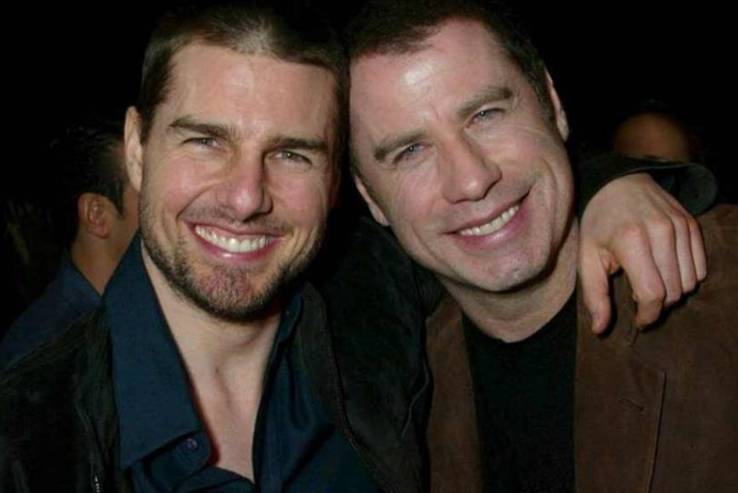 They say that you can't really call yourself famous unless there are rumors about your sexuality since practically every single star in Hollywood has been speculated to be gay at least once in their career. Yet, it definitely seems to be more so in the case of Tom Cruise. Despite the fact that he's been married a number of times and seems to be coined as one of Hollywood's favorite heartthrobs on the big screen, the gay rumors have surrounded him for years. During a scene in the 1999 film, Eyes Wide Shut, Stanley Kubrick made sure to include a gay reference focused on Cruise's character. In the scene, Cruise's character is walking down the street when he's taunted by a group that perceives him as gay. With Cruise constantly trying to separate himself from these gay rumors, it would be interesting to know how he truly felt about that particular scene.
9

He Wasn't Always A Heartthrob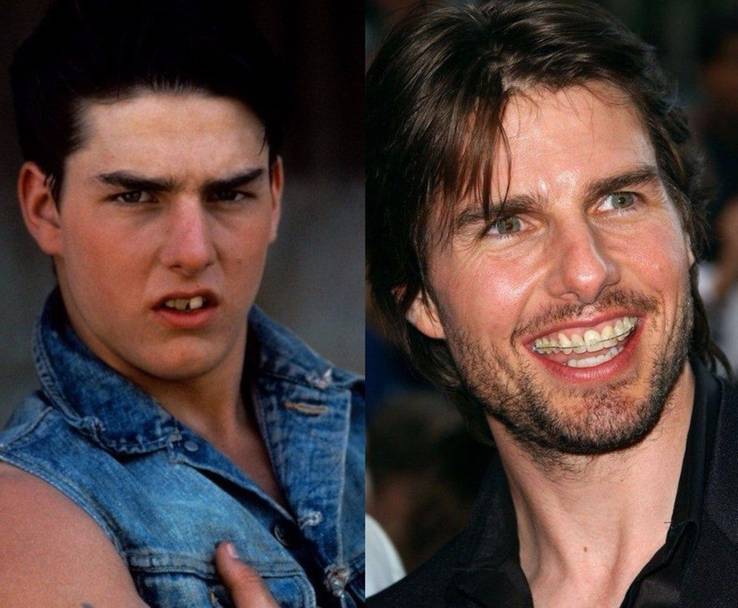 When Tom Cruise first started appearing as an actor, he looked completely different from what the public sees now. One of the biggest flaws to his appearance were his teeth. People constantly remarked on how they weren't shaped in an appealing manner and there was an alignment issue between the top and bottom row. Cruise eventually had them fixed and now he has a glowing smile that make people forget all about those previous years as a snaggletooth. Yet, it would be interesting to know whether or not he still has those insecurities regarding his outward appearance. Some women in Hollywood have been quite open about the incredible pressures put on them to maintain their physical appearance but the men seem to keep silent. With Cruise changing his look from time to time, people would definitely want to hear whether or not he suffers from insecurities regarding his physical appearance.
Featured Today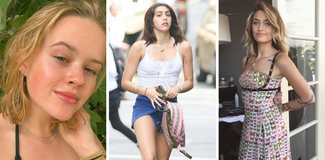 20 Celeb Kids Who Actually Pull Off Their Unusual Names

20 Celebs Who Looked The Most Unrecognizable When Pregnant

Former First Lady Barbara Bush Critically Ill, Refuses Medical Treatment

8

Everyone Has To Adapt To His Height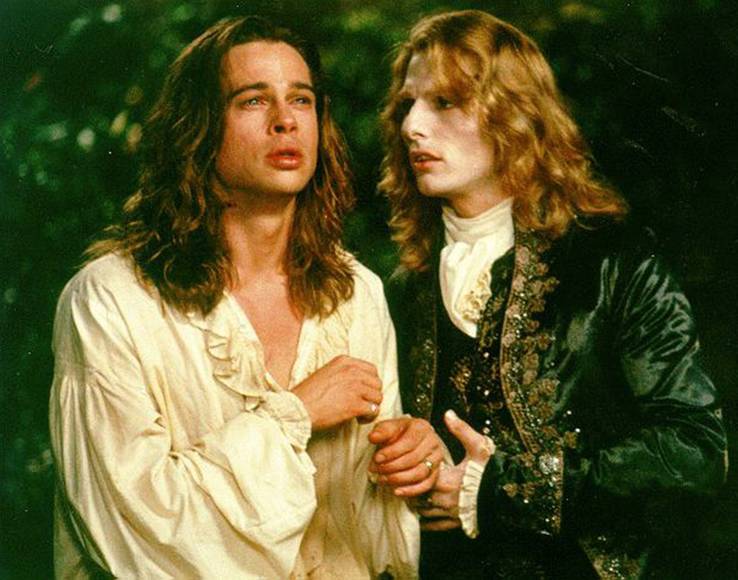 When it comes to leading men in Hollywood, it's no secret that filmmakers try and portray their actors in the best way possible. The goal is to make moviegoers swoon over these characters in the hope that they will become the next big thing that draws even more people to the box office. In the case of Tom Cruise, it seems like he has all the right things going for him expect for his height. At just 5'7," it's actually caused problems for him in the past.
Most famously, he had to wear lifts in his shoes during the taping of Interview With A Vampire and Pitt had to stand in a ditch that was dug for him in the park scene so that people wouldn't notice how short Cruise was in comparison.
It would be interesting to learn whether or not Cruise is self-conscious of his height.
7

Tom And Katie's Relationship Was Peculiar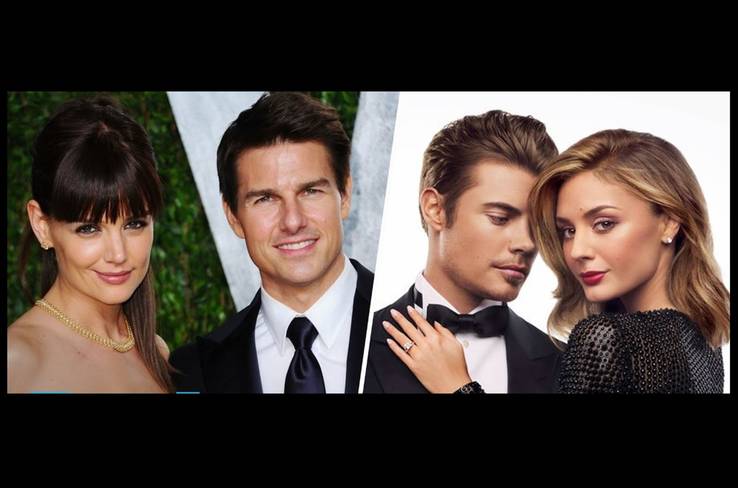 While the prenuptial agreement has become completely common in the world of Hollywood, the concept of having a marriage contract is a bit more obscure. In the case of Tom Cruise, it seems like there have always been rumors about him having romantic relationships that are based more on a business agreement rather than actual love.
The rumors about his marriage contract with Katie Holmes had become so circulated that many people have wondered whether or not the E! television series The Arrangement is actually based on the real-life marriage between Tom Cruise and Katie Holmes.
It made people wonder whether or not they actually loved each other or whether or not it was just a business arrangement that both of them agreed upon for the purposes of fame.
6

Tom's First Big Purchase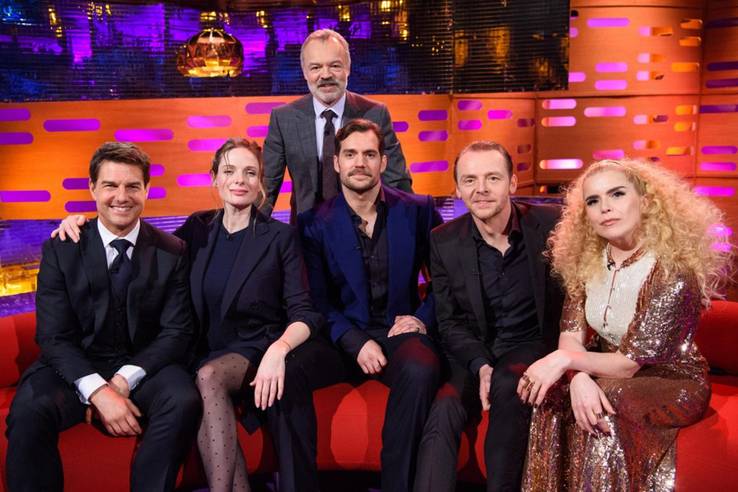 When Tom Cruise went on The Graham Norton Show in January 2018, the purpose was to promote the latest instalment in the Mission Impossible film series. The filming and release of Mission Impossible: Fallout had to be postponed because of Cruise suffering an ankle injury during one of the stunts, which Norton played in slow motion on the show. Yet, Graham Norton is famous for getting celebrities to talk about things other than their new movie roles when stars come to sit on his couch and talk quickly turned to other more interesting topics. When talking with some of the other guests, Norton asked about what their first big purchase was when they made it big.
While other people talked about some frivolous spending, Cruise claimed that his first big purchase was paying for his sister's college education.
This made it seem like he was far superior to the other guests and it brought on admiration noises from the crowd. Yet, it would be interesting to know whether or not that was true or if he just didn't want to show off what he really spent his money on.
5

Tom Says Growing Up With Sisters Made Him A Better Person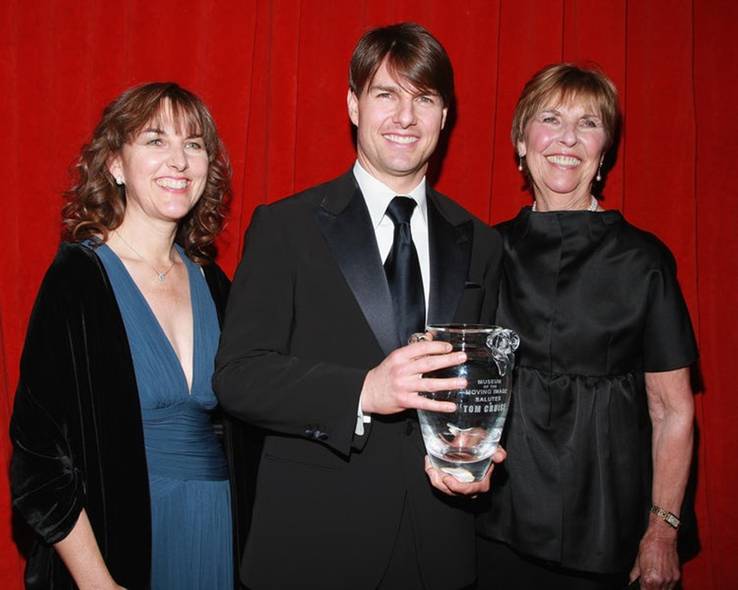 When it comes to celebrities in Hollywood, it seems like there always comes a time when people start to wonder about their siblings and how they grew up. In the case of Tom Cruise, he's always been open about the fact that he grew up in a house of all women. He was the only boy and lived in a house with three sisters, which he's often used as a way to further ingratiate himself to the public. He's tried to make it seem like this has helped him to become a better man, a better husband and overall, a better person. Yet, it would be interesting to know a bit more about his real thoughts on the matter and whether or not he truly has a great relationship with the women in his life.
4

He's Got Competition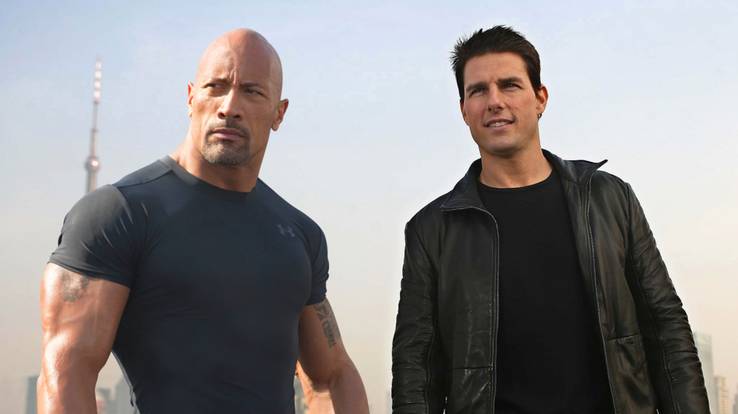 There was a time when Tom Cruise was considered the ultimate of action stars and no one could even compare to the way he was portrayed on the big screen. Yet, it seems like the public has started to change its mentality when it comes to what they expect to see in their action film stars. A great example is Dwayne "The Rock" Johnson and how he's becoming the brand new face of all things action on the big screen. Yet, it's hard not to notice that these two actors look completely different. Tom Cruise is set to release the latest instalment in the Mission Impossible film series and many people have wondered whether or not he feels a twinge of jealousy at some of these new up-and-comers in the world of action film stars because of their beefed up look.
3

He Worked With Katie's New Boyfriend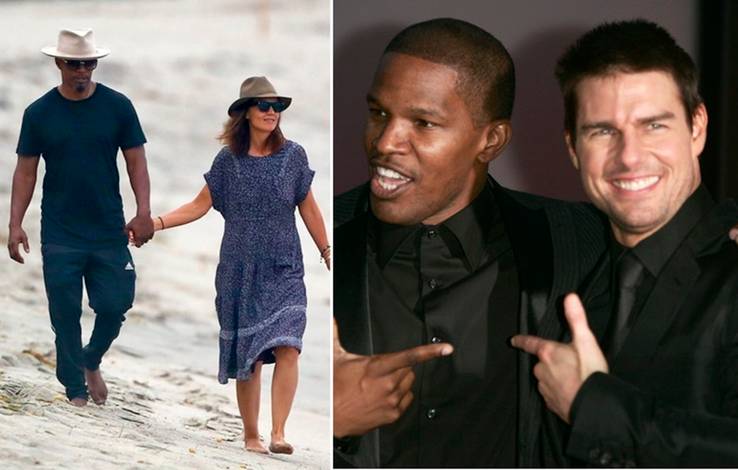 While Katie Holmes was married to Tom Cruise, the couple interacted with a myriad of other celebrities through their red carpet appearances and hot Hollywood events. It was during their marriage that Tom Cruise reportedly took Jamie Foxx under his wing and helped him with his career. There was a bit of a dispute over the release of films that Foxx was working on and it was reportedly Cruise's idea to time the release of Ray and Collateral and give Foxx the maximum exposure and help propel his acting career. It famously worked and it ultimately earned Foxx an Academy Award.
This only makes the romance between Foxx and Holmes that much more awkward since Cruise and Foxx were obviously quite close.
It would be interesting to learn what his true thoughts are on their reported romance and how he feels about Foxx now.
2

Tom Was Spotted With A "Royal"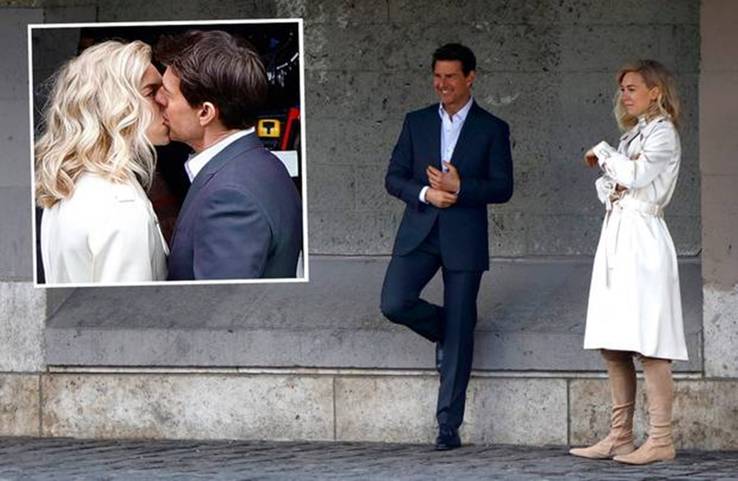 After the breakup between Tom Cruise and Katie Holmes, it seemed like the entire world was focused on whether or not Holmes was truly in a romantic relationship with Jamie Foxx. Yet, no one was really wondering about whether or not Cruise was going to jump back into a new relationship. However, that all changed when Cruise was spotted kissing the up-and-coming actress Vanessa Kirby. Many people know her best from the critically-acclaimed role in The Crown but it seems like she hasn't truly crossed over to achieve fame in America. This seemed like the perfect situation for her as a British actress and a great way for Tom to be seen moving on with a fresh new face in Hollywood. While Kirby has denied that there is anything going on between them, it would be interesting to know the truth of the situation through Tom Cruise's side of things.
1

Tom Hasn't Seen Suri In Forever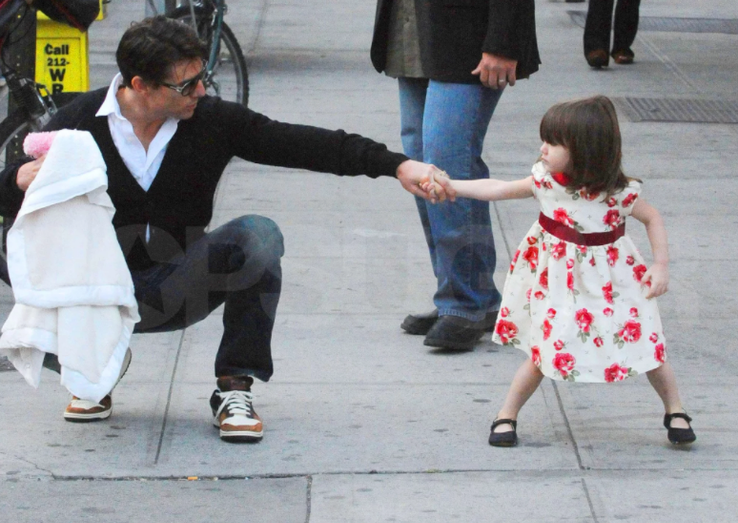 When Katie Holmes and Tom Cruise gave birth to a beautiful baby girl, the public went crazy in seeing him pass on his genes to a new celebrity baby in Hollywood. Suri grew up like she was British royalty and was constantly hounded by the paparazzi as she got older. Cruise seemed to dote on her every wish and was often photographed with her by his side. Yet, all of that changed after the divorce with Katie Holmes. There were arguments made that the reason why he didn't see Suri was because of his gruelling schedule while filming new movies, but time seemed to continually pass without him ever seeing his daughter. With reports being unleashed that he hadn't seen Suri in over 800 days, it makes people wonder whether or not he actually hasn't tried to spend time with his biological daughter.
Sources: Life & Style, Hollywood Life, Vanity Fair
Source: Read Full Article