Prince Diana was a legendary princess and one that we're not sure we will ever see again. Her passing was tragic considering she spent her life trying to do good onto others and bring joy to her children's lives. She may not have been the Queen's first choice for a princess, but that was because she was the kind of free-spirited girl who liked to make her own rules. It was the '80s when Diana entered Prince Charles's life and she breathed fresh air into the palace walls.
"We got hot, we got tired, she fell into a bog," remembered Prince Charles's friend Patty Palmer-Tomkinson, "She got covered in mud, laughed her head off, got puce in the face. She was a sort of wonderful English schoolgirl who was game for anything."
There is one thing about being a Princess and that's following royal rules. The Royals have to give off a good impression especially when they are out in society. The Queen has always had specific rules that she expects the new Princesses to follow if they ever expect to be Queen. But Princess Diana was always really good at breaking the rules not following them. Had she lived, we may have seen a very different monarchy then the one we have today. Check out these 15 ways that Princess Diana chose to break the Queen's rules.
15

She Chose To Wear An Engagement Ring Picked From A Catalogue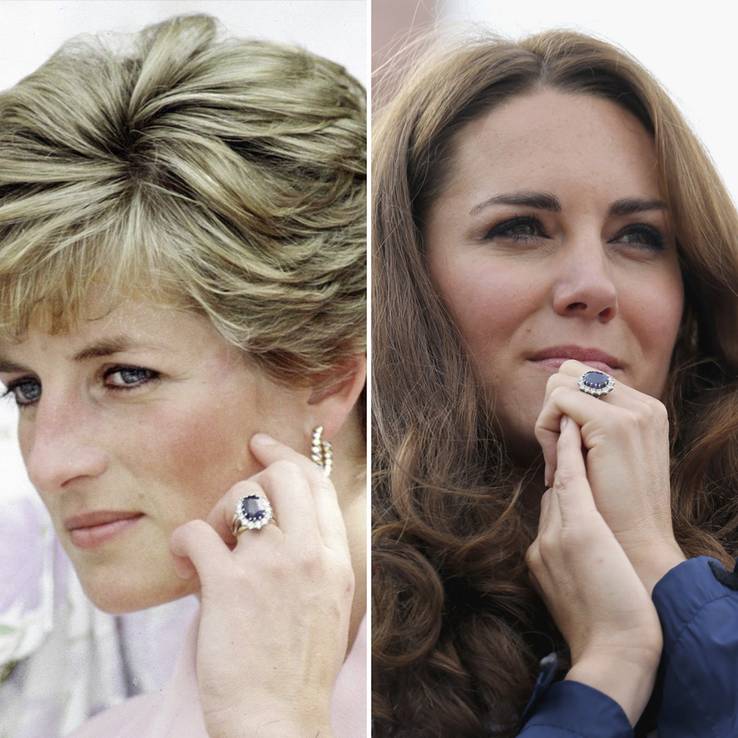 We couldn't imagine a royal choosing her engagement ring from a catalog. The Queen must have fainted when she heard of it. Not only did Princess Diana choose her own engagement ring but she did so out of a catalog. She has very much the same type of spirit that Mila Kunis has where money doesn't matter. Kunis wears a $99 wedding ring and leaves her big diamonds at home. When it comes to royalty, it's customary for the new princesses to have custom made engagement rings. Princess Diana was only 19 years old when she became a royal bride and she chose to select her ring from a Garrard Jewelry Collection catalog. It was her choice and that's what she wanted.
"I like to be a free spirit. Some don't like that, but that's the way I am."
Now Kate Middleton is the one that had the ring passed down to her and it must be an honor for her to wear it. The ring was made with 14 solitaire diamonds around a 12-carat sapphire set in white gold. It was just one of the ways that Princess Diana put her foot down to get what she wanted.
14

Her Blue Engagement Dress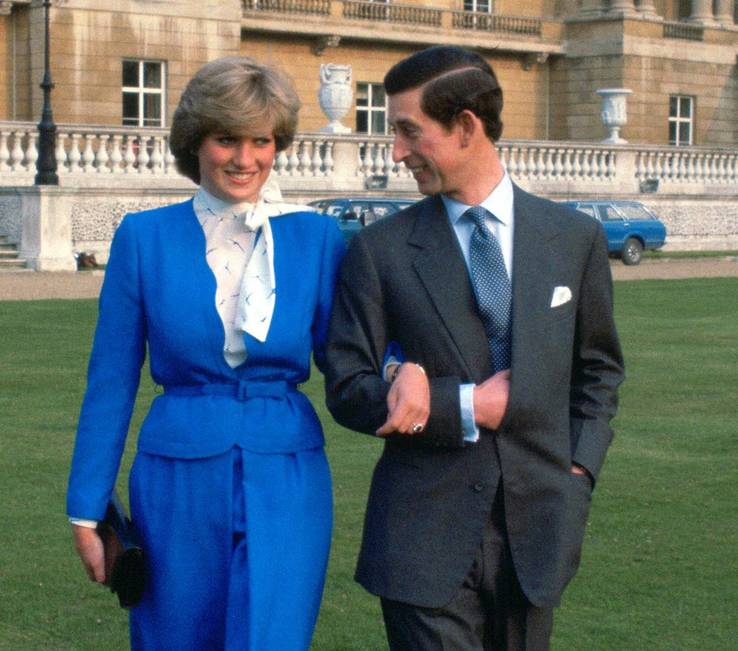 It seems as if she made all kinds of errors when it came to her engagement. When it came time for her engagement announcement she chose a blue ensemble and the Queen was not even a little impressed with it. We think she looks lovely, but it was considered to be "one of Princess Diana's most controversial looks." Apparently, the princess just snapped the dress off of a rack at Harrods department store at the very last minute which was another thing that horrified many including the Queen. Diana wasn't one to put on airs and didn't think it was such a big deal. She had actually tried to go to the exclusive boutique Belville Sassoon and was turned away by the clerk because she didn't recognize the princess.
She advised Diana to check out a more budget-friendly store like Harrods. Princess Diana should have totally pulled a Pretty Woman moment but she probably just didn't care enough. Considering she was about to be a Princess, the Queen did not like her showing up to Buckingham Palace in "budget-friendly" clothing. Belville Sassoon soon realized their mistake and welcomed the Princess in with open arms but with no small amount of embarrassment on their part.
13

The Princess Decided To Write Her Own Vows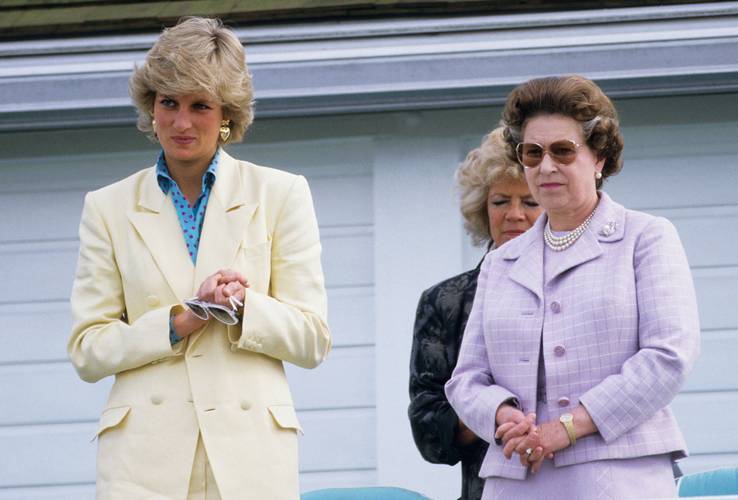 We told you, she was a free spirit and when she wanted to do something, no one was going to talk her out of it. For many generations before her, the vows were always traditional, nothing over the top and fancy. No one had even attempted to write their own vows at the time, they just always followed tradition. We all know how the Queen loves her traditions. One thing that she wasn't fond of when it came to traditional vows was having to say she would "obey" Prince Charles. That is something that many modern girls don't like about traditional vows and it has often been changed over the years. She loved him, but she wasn't about to bow down before him either.
"I don't go by the rule book. I lead from the heart, not the head."
She was certainly an inspiration to future princesses because when it came time for Prince William and Kate Middleton to marry, they also chose to write their own vows. Like we said, had Princess Diana lived we may have seen a lot more of her influence in the monarchy. She wasn't really great at following the rules which the Queen noticed.
12

She Wasn't That Interested In Nannies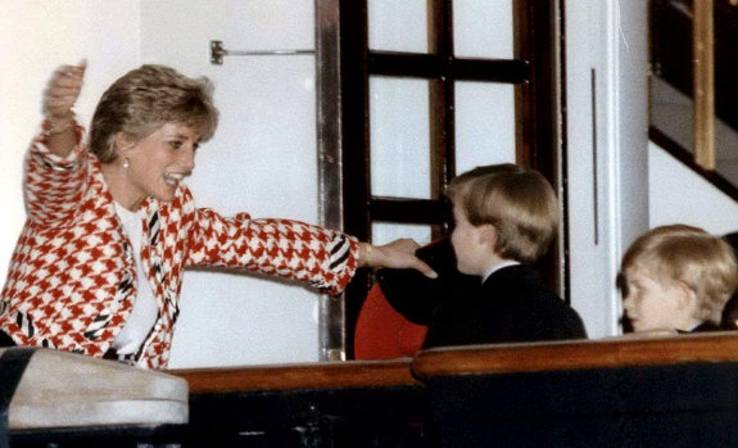 We have seen that the Royals have quite the staff at Buckingham Palace and that includes nannies. It's not just one nanny they used, they have a full-time staff. When it came to Princess Diana, however, she was more interested in being a hands-on mom. She was only 20 years old when she started having children, but she wanted to very much be a part of their lives. She breastfed her children and chose their names herself. She wasn't interested in leaving her kids at home when she would vacation as Queen Elizabeth once did to be with her husband and his grandparents. "Diana and Charles bucked the royal trend of separation by taking nine-month-old William, as well as his nanny, with them on the six-week tour to Australia and New Zealand," royal expert Christopher Warwick said.
"William and Harry were very, very fortunate with Diana as a mother because her ideas were so different to the previous generation."
She was different in the sense that she wanted to be a constant presence in their lives and it makes it that much more tragic that she died because she would have loved to see them grow up.
11

Her Knack For Oversized Tailoring
Princess Diana wasn't a traditional princess that was always in dresses. She wore them of course, but her signature styles often included blazers. She also used to wear them oversized and they were never really tailored properly. This was something that drove the Queen nuts at the time because she felt that the Princess should have the clothing properly tailored to fit her figure. It wasn't that she didn't love fashion because she definitely had a knack for it. In fact, she probably brought blazers into mainstream fashion for women at the time. She just didn't have a problem with wearing items that were oversized and she didn't worry about what the Queen would think.
The fact that she wore them that way was yet another fashion controversy that she had to face at the time. Mainly because no one else in the Royal Family had done it before her. She was never someone who cared about wealth unless it was something she could use to help others. She also had an awesome sense of humor. "They say it is better to be poor and happy than rich and miserable, but how about a compromise like moderately rich and just moody?"
10

She Didn't Like To Work Very Much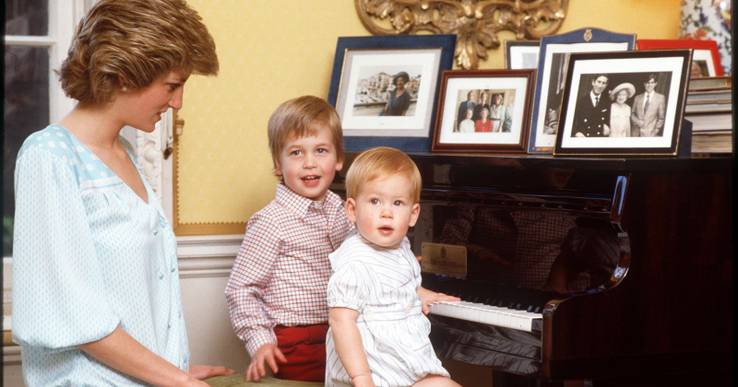 Seriously, who does? Wouldn't we all just love to luxuriate around whenever the moment came to us? Before she became a princess, she actually worked as a nursery school teacher. No wonder she was always so great with kids. When she married into the Royal Family, she stopped working at the nursery school. She was more interested at the time in fulfilling her royal obligations. But that never once came before the parenting of her children. It seemed like nothing came before that.
"Inevitably, she left her children with nannies — just as she herself and so many other well-to-do British children have been left — but she tried to arrange her schedule to match the boys',"
Katrine Ames wrote in Newsweek. "In her official calendar, the Princess had all the everyday details of her son's utterly uneveryday lives marked in green ink." It was pretty obvious right from the beginning that family was important to the Princess and although she had her royal duties she wanted to be there for her kids too. "Family is the most important thing in the world." That's one of the great things about her, even though she was a princess, she was always a mother first.
9

She Made Sure Her Boys Went To School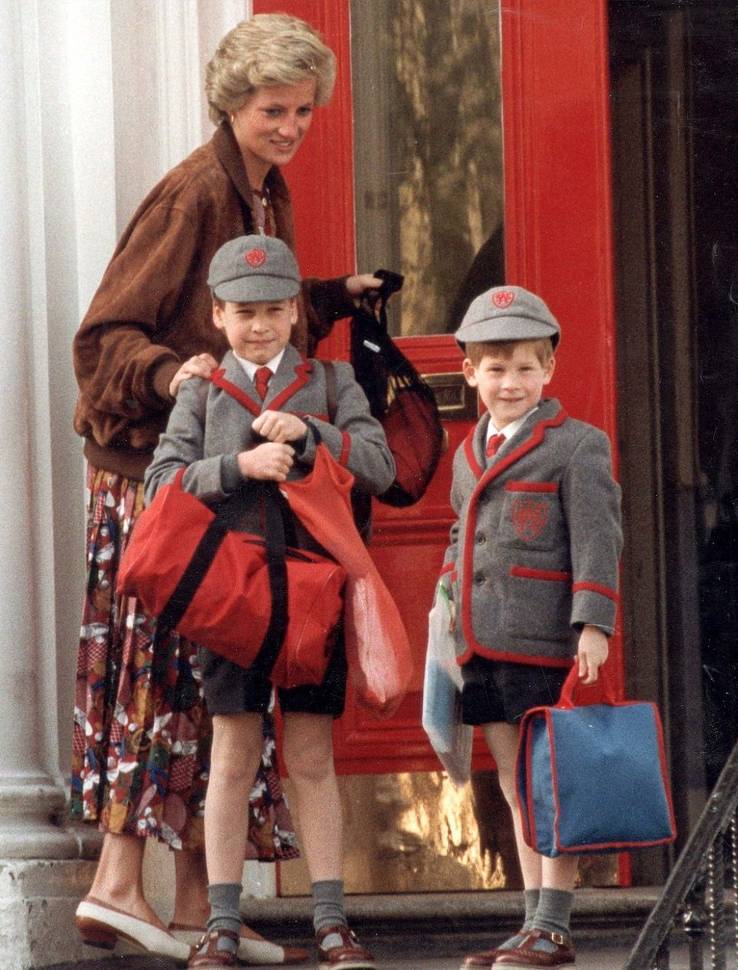 You might think that's an obvious thing, but for the Royals, it really wasn't. It was not part of their tradition to send their children to public school. It was always private schools or boarding schools that the children went to. But Princess Diana insisted that her children be put into public school to be educated. Prince William was the first heir to the throne to ever attend public school. No one prior to that had done it, but Princess Diana insisted on it. Her children attended Jane Mynor's nursery school near Kensington Palace.
"The decision to have William, 3, develop his finger-painting skills among commoners showed the influence of Diana, Princess of Wales, who had worked in a nursery school herself when she was just a Lady,"
George Hackett wrote in Newsweek. That's pretty powerful right there. Royalty was never among commoners in that way until Princess Diana came around. It probably taught Prince William a lot and helped him to understand the lives of the people around him that he was to serve. It really goes to show the influence the Princess had in the palace and how much people loved her. She probably would have made a lot of changes over time.
Featured Today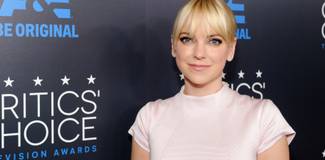 Anna Faris Responds To Chris Pratt's 'Divorce Sucks' Comment

Queen Elizabeth Devastated Over The Loss Of The Last Royal Corgi

15 Things Prince George Is Able To Get Away With Because He's A Royal

8

She Loved The Non-Royal Way of Life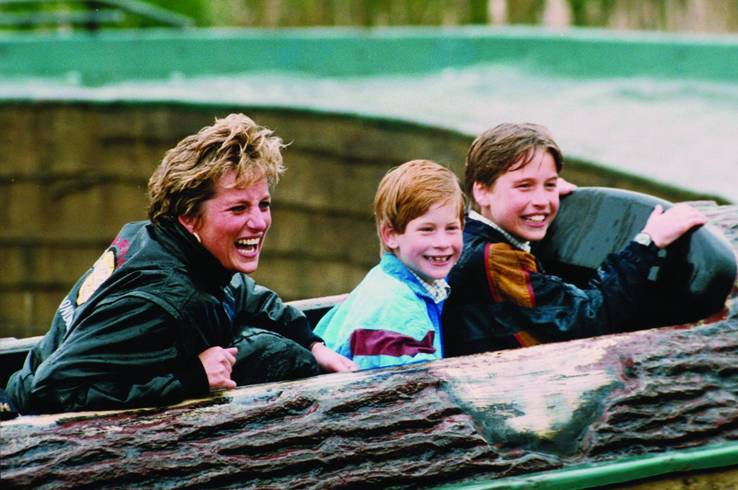 The one thing about new princesses who didn't grow up in the royal monarchy is that they are used to living a normal life. When they become royals, for the most part, they have to give up a lot of the things that used to be normal to them. Meghan Markle is seeing that now as she no longer has personal social media accounts. But when Princess Diana came into the picture, she wasn't willing to give everything up. Not only did she want her children in public schools but she was constantly going against the Queens rules and the royal way of life. That meant taking her children to McDonald's to have some of those delicious fries and hamburgers of course. They were allowed to wear baseball caps and jeans and they often rode the bus or the subway. They were allowed to go out and ride bicycles and even went white water rafting. She wanted her children to experience life. She even took them to homeless shelters.
"She very much wanted to get us to see the rawness of real life,"
William told ABC News' Katie Couric in 2012. "And I can't thank her enough for that, because reality bites in a big way, and it was one of the biggest lessons I learned is, just how lucky and privileged so many of us are — particularly myself."
7

That Time She Wore The "Revenge Dress"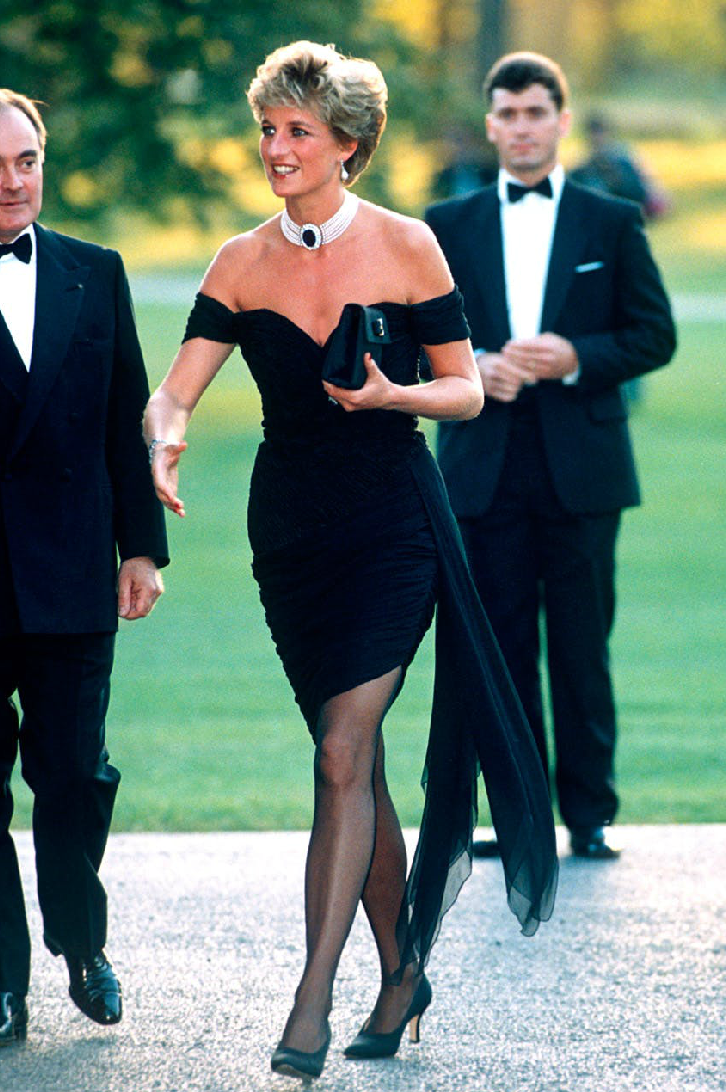 We rarely see royals in short or tight dresses and don't even think of wearing off the shoulder anythings. Kate Middleton has even tried to wage war against the royal fashion, but it seems like her hemlines just get longer. Diana must have felt like a million bucks in this foxy dress and we have to admit she looks amazing. But dressing like that was a big no-no in the Royal Family. The dress was coined her "revenge dress" and it was exactly why she wore it. It became one of her most iconic outfits and it's not every day that you see a royal in a minidress.
She wore this dress when she stepped out for a night out on the town just shortly after Prince Charles publicly announced his infidelity. She definitely knew how to prove a point when she needed to and she was basically telling Charles to eat his heart out. She was attending the Serpentine Gallery benefit and she didn't want to show up looking dowdy after her husband had admitted to be a bad husband. So, eyes were all on her that night for very different reasons. With the newfound freedom she got, she also had the opportunity to rock some new fashion choices and she didn't care what the Queen thought of it.
6

She Understood The Power She Had With Fashion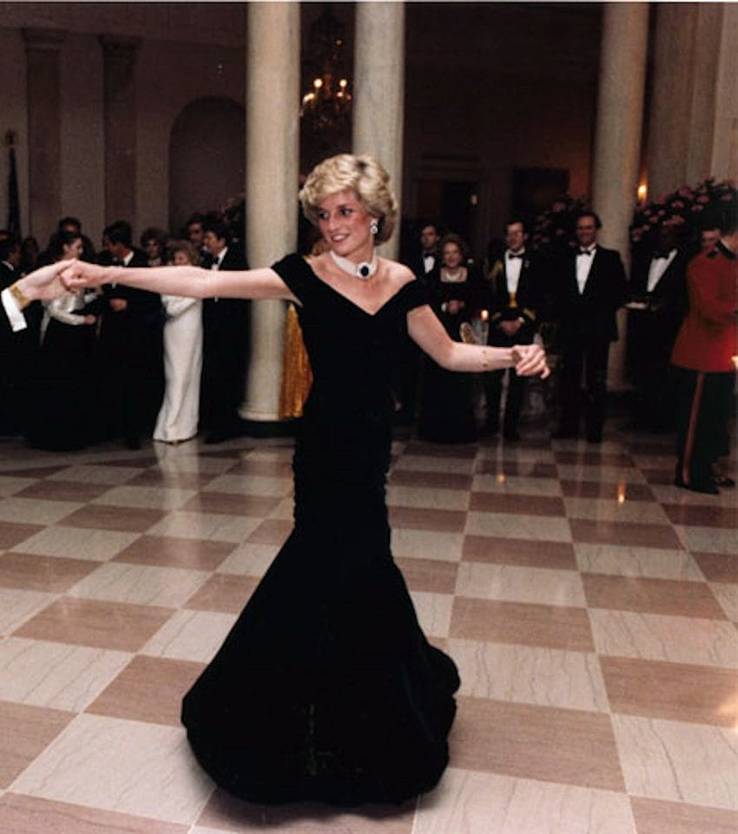 As we said before, the Queen likes the fashion the princesses wear to not only be fashionable but to also be classy and appropriate. When she wore her "revenge dress" to the Serpentine Gallery benefit she knew exactly what she was doing. She also knew the power that she held when it came to her fashion choices. She wasn't about to be humiliated after the documentary about Prince Charles' secret aired and it was the leggy dress that gave her back the power that she felt she lost. She used to be called "Shy Di," but that wasn't who she was when she stepped out for the benefit that night. She saw her power when the newspaper rolled out the next day and she was all over the covers of them in her "revenge dress."
It was a foxy and confident dress that would have went against every dress code that the Queen had at the time. It must have been very disappointing for her to find out her husband had cheated because she had always believed in working really hard to make a marriage work. "I think like any marriage, especially when you've had divorced parents like myself; you want to try even harder to make it work."
5

She Wasn't A Fan Of Wearing Hats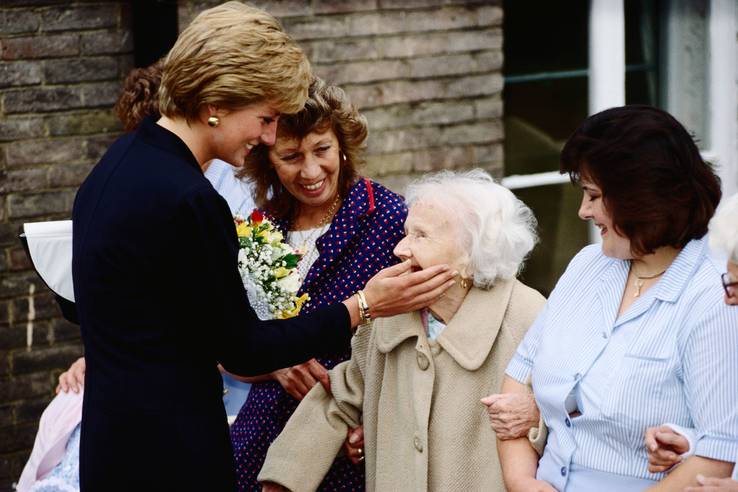 The Royals love their hats and the taller, the better. We have seen some pretty crazy hats over the years and have wondered how they keep them on their heads. Even the younger generation has us seeing Kate Middleton in fancy hats. It's just part of a royal tradition that the Queen really likes. Princess Diana didn't always wear hats and she did it purposely. She likes to be out in society visiting the people and hugging the children. According to British Vogue, she chose her fashion based on the impression it would give to others and she thought that hats made her look unapproachable. She stated,
"You can't cuddle a child in a hat."
She did wear hats sometimes during formal occasions, but when she was out visiting the people, she wanted a more down to earth look because she wanted people to be comfortable with her. If she was attending hospitals or visiting children, she never wore hats and she didn't care that it was going against the royal fashion protocol. It's just one of many ways that she went against the rules of the palace, but she always had a good reason for doing so. She wasn't just rebelling against a system.
4

She Was Bold When Talking To The Press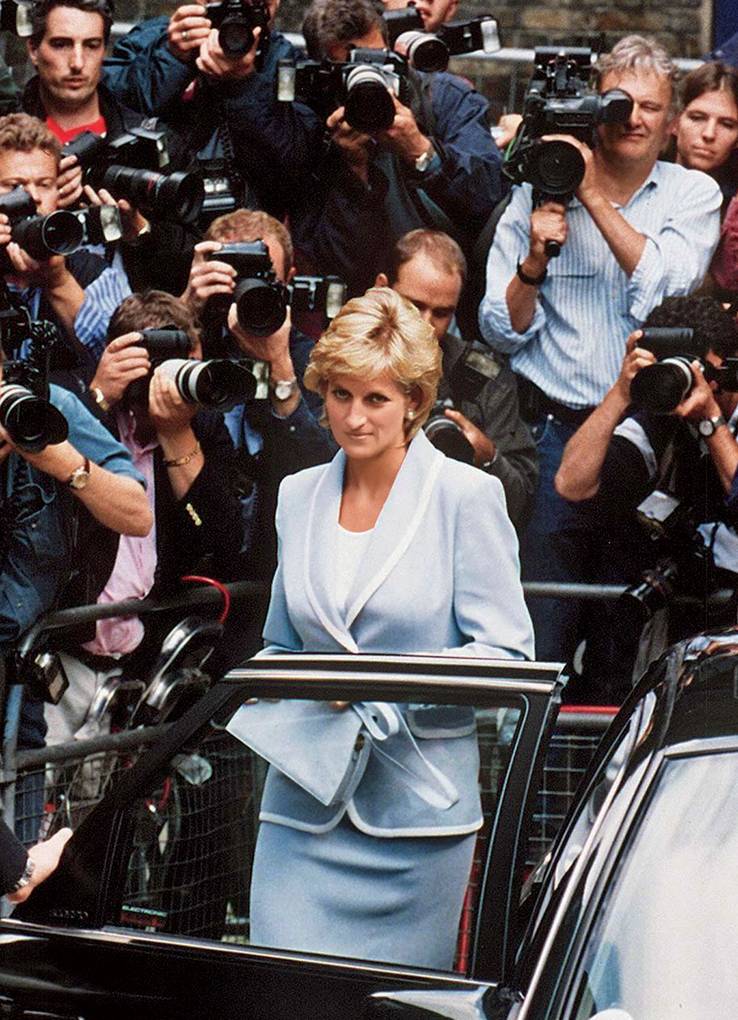 The Royals certainly have a protocol when it comes to speaking with the media. The Queen doesn't want people just going out and saying whatever they want to when it comes to the press. When Diana had something to say to the press she didn't go and ask anyone's permission to do so, she just did whatever she wanted.
In 1995, she decided to talk to BBC's Martin Bashir. It was a secret interview that she didn't tell anyone about. She was open about her thoughts and feelings and revealed private family matters. 
At the time her goal was to take control of her life and the way that the media saw her. Some of her aides have claimed that she regretted doing the interview, but at the time she was trying to control the paparazzi frenzy that was becoming her everyday life. It was the only interview that she did alone and it was seen by over 21.5 million people in the United Kingdom. One of the things that she revealed was that she worried she was letting people down. "I want to reassure all those people who have loved me and supported me throughout the last 15 years that I'd never let them down."
3

She Was Very Honest About Her Marriage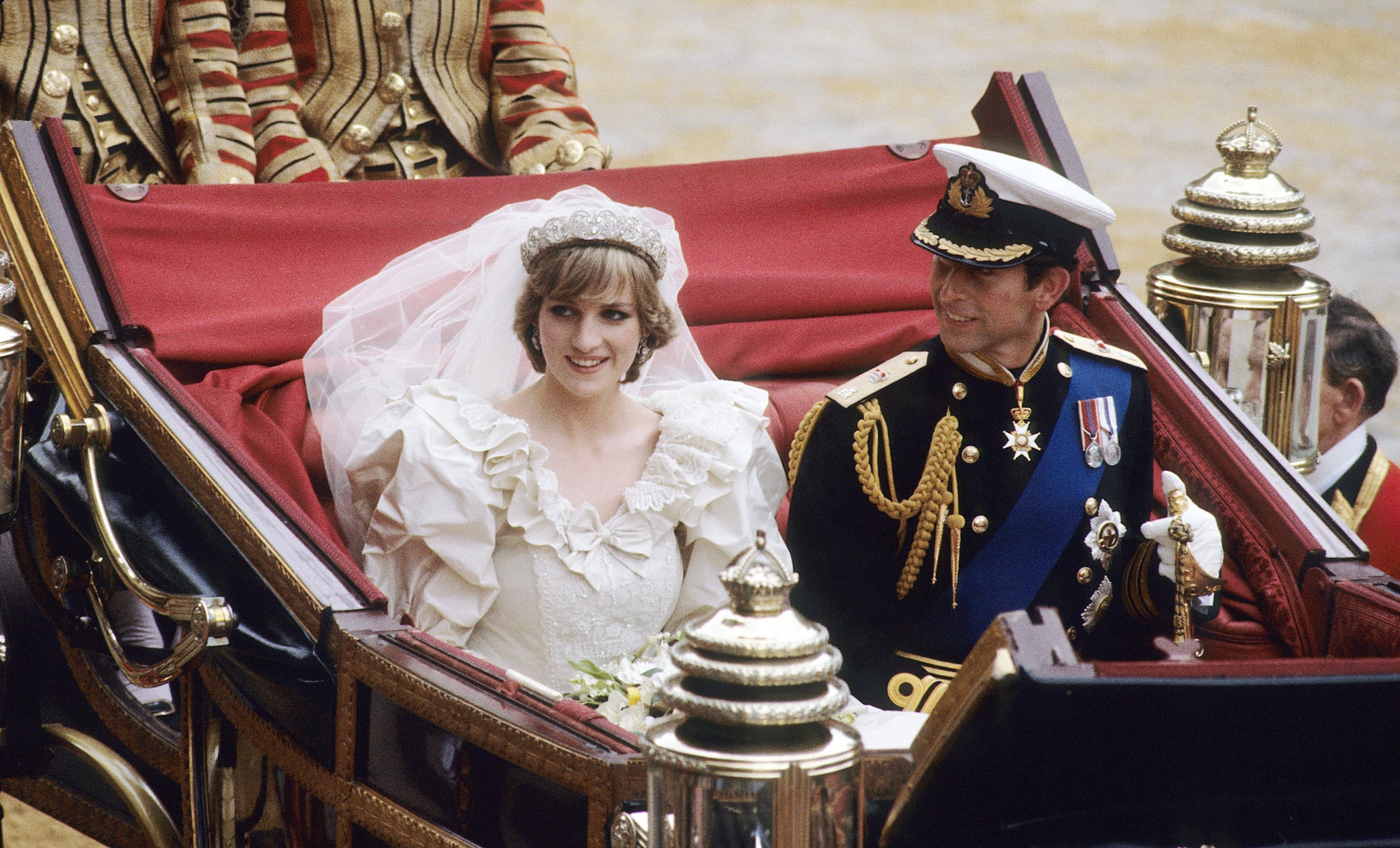 The last thing that the Queen wants is for anyone in the Royal Family to start airing their dirty laundry. She would prefer things to be kept within the royal walls, but Princess Diana was very open and honest about her marriage. When she did the BBC interview, she was candid about how she always knew that Camilla Parker-Bowles would become a problem.
"A woman's instinct is a very good one; obviously I had knowledge of it from people who minded and cared about our marriage.
There were three of us in this marriage, so it was a bit crowded." A woman always knows when another woman is encroaching on her life. She also admitted her relationship with James Hewitt, "Yes, I adored him. Yes, I was in love with him. But I was very let down." At that time, or maybe even ever, royal dirty laundry was never aired publicly and the Queen was not happy with the interview. She was so unimpressed in fact that Diana's press secretary was asked to resign and the Queen sent the couple a letter urging them to get a divorce and that couldn't have been an easy thing for the Queen to do.
2

She Was Fine With Discussing Serious Issues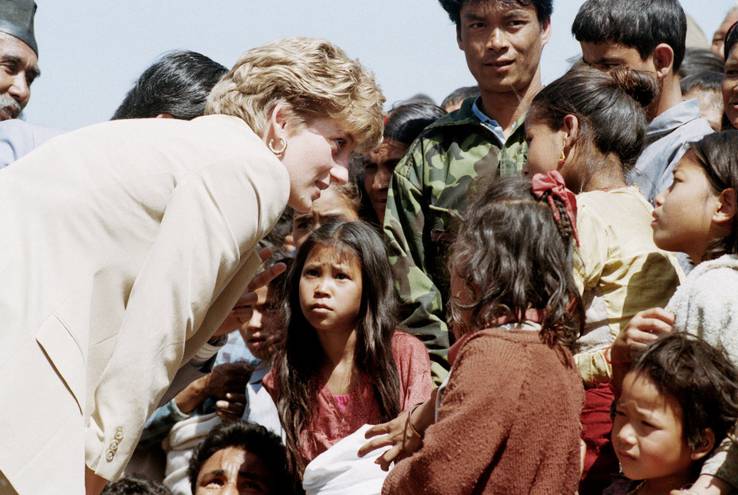 When we say she was bold and honest during her solo interview, we weren't kidding. Not only did she discuss her marriage but she also talked about mental illness and eating disorders. She told the interviewer that she had suffered from bulimia while she was married to Prince Charles. She stated rather publicly that it was due to the stress of trying to keep her failing marriage intact that had such a negative effect on her. "That's like a secret disease.
You inflict it upon yourself because your self-esteem is at a low ebb, and you don't think you're worthy or valuable. It's a repetitive pattern which is very destructive to yourself."
It's sad to hear such heart-wrenching honesty from a princess who really didn't want to have to go through a failed marriage in the first place. Part of the reason why Prince William and Kate Middleton are so passionate about mental illness is because of what their mother went through. Princess Diana said, "I think the biggest disease the world suffers from in this day and age is the disease of people feeling unloved. I know that I can give love for a minute, for half an hour, for a day, for a month, but I can give. I am very happy to do that, I want to do that."
1

She Refused To Disappear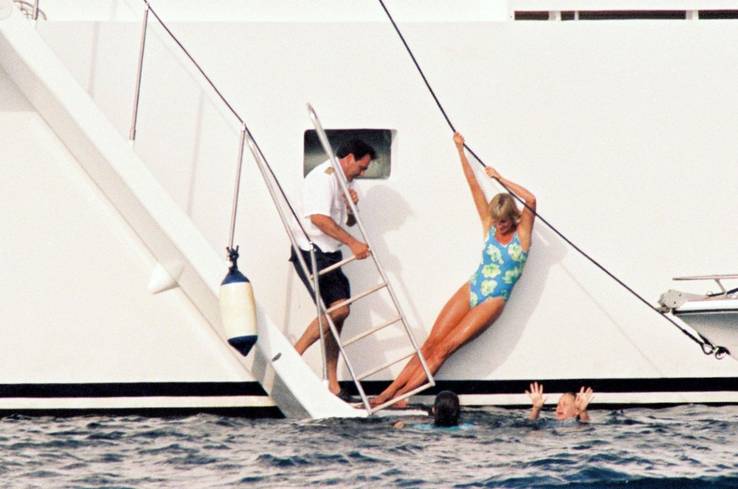 The Queen may have thought that when the couple finally divorced that she would get rid of Princess Diana and her bold moves. But after the divorce, Princess Diana refused to just slink away into the night. She enjoyed her newfound single life and it was constantly splashed all over the papers. Once she was single, she started dating a lot of high profile and wealthy men. The men that surrounded her were charming and would have no problem taking her into their lavish lifestyles. She was most fond of Dodi Al Fayed and she would often vacation with him in Saint-Tropez and spend time with him on his yacht. Prince William was often with her when she would vacation with Dodi. Prince William was with the couple just shortly before the two were in the Paris car crash on August 31. She has spoken about her marriage and how she had really wanted to make it work. She would have left sooner has she not had children to worry about. "
Any sane person would have left long ago. But I cannot. I have my sons."
That's a powerful statement and it goes to how much pain she felt about staying in a marriage when she knew her husband was completely devoted to her.
References: harpersbazaar.com.au, dailymail.co.uk, bbc.co.uk, fame10.com
Source: Read Full Article