Hollywood tends to be a very odd business. A lot of couples meet through friends, at parties, and on set. Sometimes it's just through happenstance and the love of those couples blossom and last a long time such as Tom Hanks and Rita Wilson who have been together for close to 30 years or John Legend and Chrissy Teigen whose constant social presence has been beloved by fans and observers alike. But every now and then, celebrity couples are torn apart. Sometimes it's due to the romance flickering out like in the case of Chris Pratt and Anna Farris, sometimes it's domestic disputes like the widely publicized incident of Chris Brown and Rihanna, and sometimes, it's because a wedge is driven between the couple while working on projects with others. Often times, we've seen partners leave their spouses to pursue a new romantic lead in their life and it causes speculations which can take an extreme emotional toll on everyone involved. In Hollywood, the rumor mill can twist and turn in many different ways, but we usually find there's more truth than fiction, especially with celebrity relationships and break-ups, and all of the hot mess that spills in between. Here now are 10 actors who started dating their cast mate and 10 more celebs who might start a fling with their coworker by the end of the year. 
19

Lauren Morelli And Samira Wiley Found Love In Orange Suits
Lauren Morelli is a writer for the hit Netflix show Orange is the New Black. A show like that deals with a lot of hard-hitting realizations about race, gender, and gender preference, especially with the lead Piper who in the earlier seasons (spoiler alert) tries to maintain a balance between her relationship with her husband and a reemerging lesbian relationship. Life imitated art on set soon thereafter as Morelli left her husband of two years,  Steve Basilone, who's served as a writer for shows like Community and The Goldbergs. 
Morelli says she wrote scenes for Piper and Alex that explored her own feelings,
ultimately making her realize she's also gay. It happened sometime in the fall of 2012 while on set when she fell in love with Samira Wiley who brilliantly played the character of Poussey. While initially caught off guard, Basilone has since shown support for Lauren and her new life as she and Wiley wed in March of 2017.
18

Ewan McGregor And Mary Elizabeth Winstead Got Back Together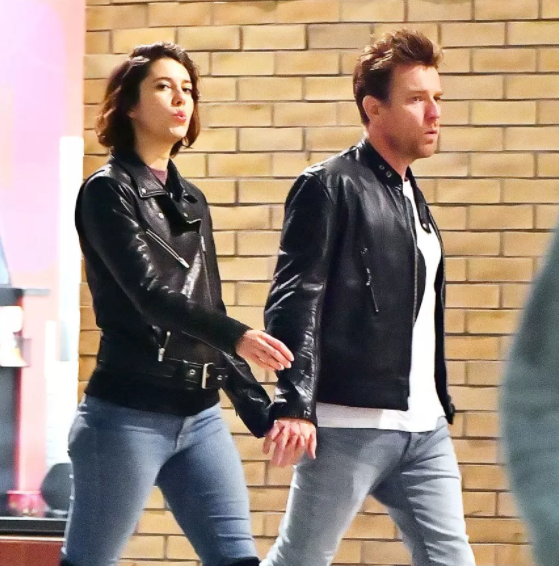 Star Wars prequel star Ewan McGregor must've not had the force strong with him when he was caught kissing Fargo co-star Mary Elizabeth Winstead in May of 2017. The Scottish star had been married to Eve Mavrakis, a production designer, for 22 years and the couple had 4 kids together. Winstead played McGregor's love interest on the FX series and their relationship continued to roll after the director called cut. While winning the Golden Globe for Best Actor in a mini series following his portrayal of Emitt Stussy, McGregor thanked both Eve and his ex despite it being the same month he filed for divorce. Since then, Mcgregor and Winstead were rumored to have been broken up as Winstead didn't want to be looked at by the public eye as a "home wrecker" but the two have since reconciled.
17

Keri Russell And Matthew Rhys Started Out As Friends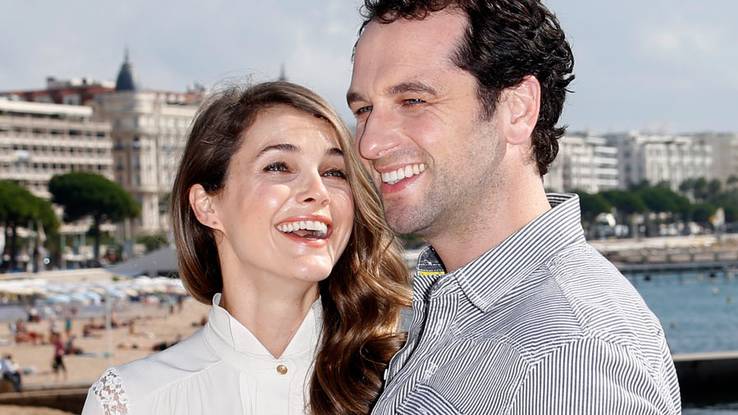 Dating back since 1998, keri Russell entered homes as the titular character Felicity  where she portrayed a character known for being smart yet making brash decisions in terms of her relationships. Enter real-world Keri Russell who began dating carpenter Shane Deary, who were introduced through mutual friends and got married on Valentine's Day 2007. The couple shared two children together — River and Willa. Russell was hired to co-lead a new FX show titled The Americans with U.K. star Matthew Rhys. In 2013, while filming the hit show, Russell's relationship with Deary began to falter just as sparks began to fly with Rhys. Making matters complicated was the fact that Rhys and Deary were good friends, but Deary bowed out and finalized his divorce with Russell that summer. Shane went through extraordinary measures to remain friends with the happy couple, sometimes vacationing and dining with them. Rhys and Russell have being going strong since, having one son named Sam in May of 2016.
16

Morena Baccarin And Ben McKenzie Found Each Other Again Years Later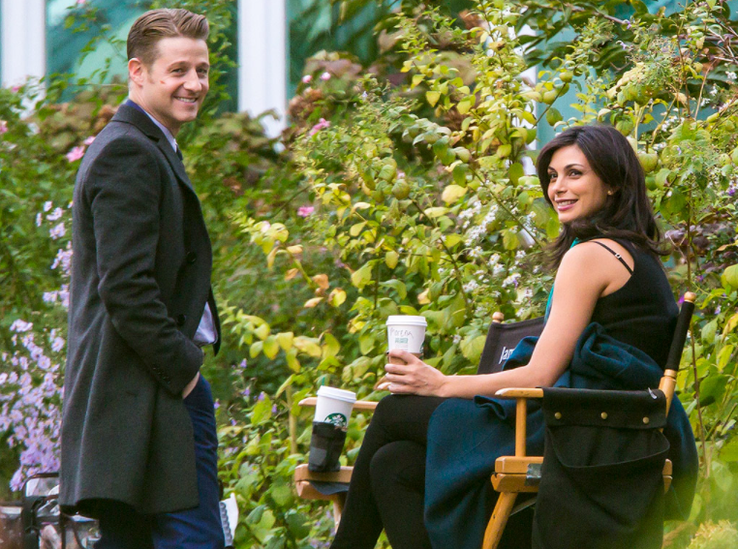 Morena Baccarin made a name for herself in the world of sci-fi and super hero genre movies and television shows. In Thanksgiving of 2011, she married writer/director Austin Chick and the two seemed to have a blissful relationship, but by 2015, it burned out like the light of a firefly. Baccarin met Gotham cast mate Ben McKenzie on the set of The O.C. where he allegedly blew her off but would have a second chance years later on the Batman origin series. The only problem was, Baccarin was now married now, however, they eventually divorced. Even in her divorce papers, Morena cited her new relationship, adding her plans to re-marry and that she was three months pregnant at the time. Holding onto that promise, Ben and Morena got married in the summer of 2017 and have one daughter together, and she gave up $400,000 and her New York home in the divorce settlement to her ex-hubby.
15

LeAnn Rimes Couldn't Help But Fall For Eddie Cibrian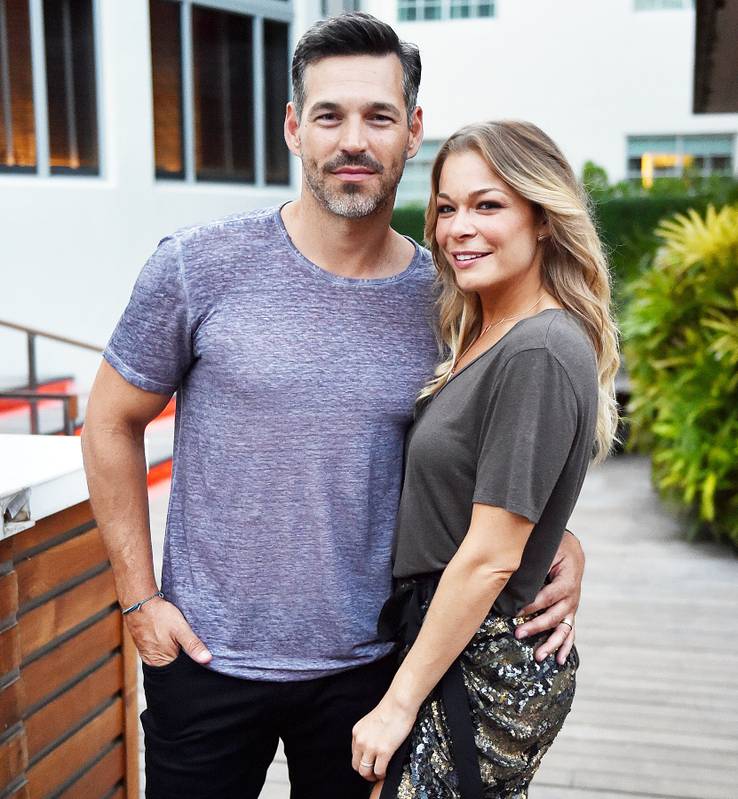 LeAnn Rimes may not be able to fight the moonlight, but she certainly has been able to carry a feud with not only her ex, but also the ex of now-husband Eddie Cibrain. LeAnn is no stranger to public controversy as she was involved in legal battles with her father and manager over them allegedly stealing $7 million from her over the course of her career. While the proceedings were happening, LeAnn performed in the Academy of Country Music Awards in 2011 where she met backup dancer Dean Sheremet, who she claims after the first date felt like "this is the guy [she was] going to marry" when she was only 18. While filming the Lifetime movie Northern Lights, she began a relationship with Eddie Cibrain who was with model and future The Real Housewives of Beverly Hills reality star Brandi Glanville. Rimes and Cibrain were on the cover of every tabloid while Sheremet and Glanville capitalized on the issue with books, interviews, and a cooking show. On April 17, 2018, Glanville tweeted that the feud was over after she sat and hashed things out with Rimes and Cibrain, allowing life to go on.
14

Jesse Williams And Minka Kelly Didn't Make It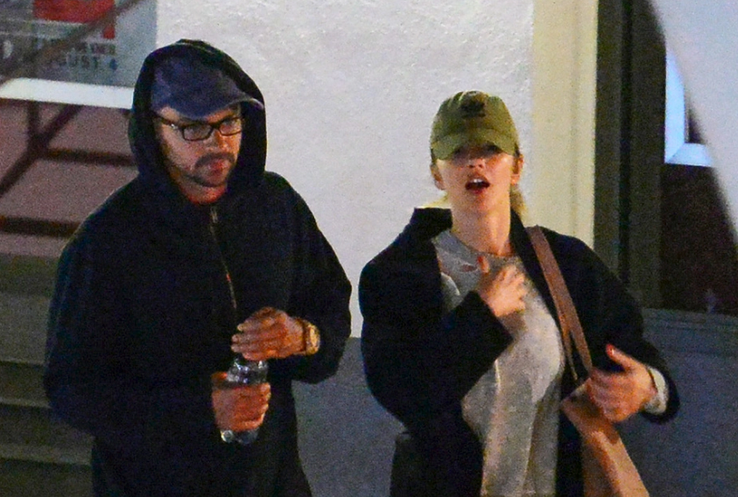 Actor/activist Jesse Williams was Hollywood's prototypical good guy. Being outspoken on humanitarian issues while also complimenting a career in film and television isn't an easy balance but he did it to perfection, all with his longtime girlfriend, real estate broker, and mother of his two children, Aryn Drake-Lee, by his side. The 36-year-old began working on a video game titled "Detroit: Become Human" with former The Butler co-star Minka Kelly and the two hit it off. After Williams filed for divorce, rumors began swirling that Jesse started dating Minka. She wasn't too fond of all the negative attention, at one point posting on her Instagram that she hates the assumptions people were making when she was asked if she was the reason for Jesse's divorce. Due to the all of the complications, she and Williams broke up in early 2018 after 7 months of dating.
13

Kate Hudson And Owen Wilson Were A Mess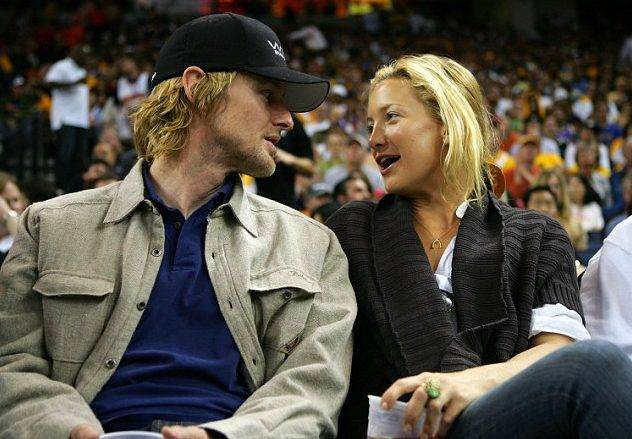 In August of 2006, Hudson announced her divorce from Black Crowes singer Chris Robinson after six years of marriage and one son together. While the split may have been newsworthy, what followed was even more chaotic than one of Hudson's romantic comedies. She began an on-again, off-again relationship with Wilson, who she starred in the movie You, Me, and Dupree with. Unfortunately, after photos circulated of Kate kissing Dax Shepard, Owen fell into a deep and dangerous depression. Wilson's family banned her from seeing him feeling that she was "no good" for the actor. Over the next two years, the two had various engagement rumors as the relationship continued to fluctuate, eventually leading the two to call it quits in 2008, but without the same devastation as before. Wilson bounced back and has since had two sons with two different women while Hudson dated around and on April 6, announced her pregnancy with boyfriend Danny Fujikawa.
Featured Today
15 Unusual Household Rules Kelly Ripa Makes Her Kids And Husband Follow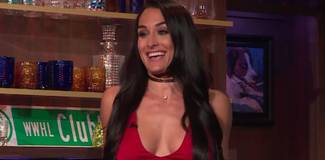 Nikki Bella Ditches Engagement Ring For First Appearance Since Cena Split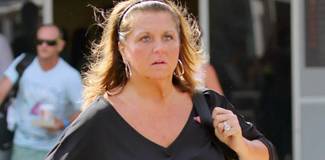 'Dance Moms' Star Abby Lee Miller Diagnosed With Non-Hodgkin's Lymphoma

12

Johnny Depp And Amber Heard Weren't Right For Each Other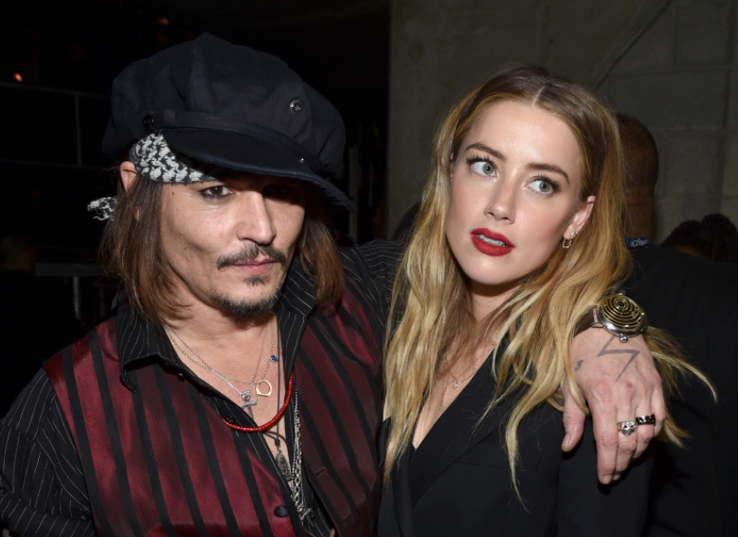 Johnny Depp and singer/actress/model Vanessa Paradis dated from 1998 to 2012, but allegedly were torn apart by resentment, persona struggles, and heavy arguments. They apparently split up years before making it public. Depp then started filming The Rum Diary with Amber Heard and fell for the young actress. Depp and Amber began dating and eventually married in a private ceremony in February of 2015. Heard filed for divorce a year later, claiming "verbal and physical" abuse. Heard eventually dismissed the retraining order she had placed and the two released a joint statement and the divorce was finalized in January of 2017. While Depp has since remained quiet about his private life, Amber has been very outspoken and continued to date in the public eye and at one point was involved with Tesla car-mogul Elon Musk, but he broke things off after hearing she can be "manipulative and selfish."
11

Sarah Jessica Parker And Matthew Broderick Have Had Their Fair Share Of Issues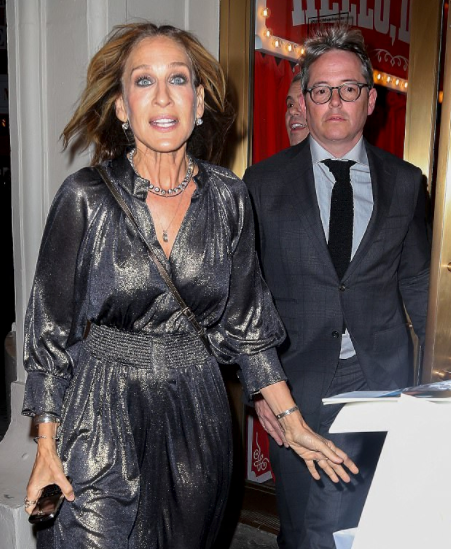 The relationship between Parker and Broderick is one of Hollywood's few that has managed to stand the test of time, as they've been together now for over twenty years. The couple maintain that their family is what keeps them together and that "time apart" with work helps their relationship, but hit various rough patches including betrayal rumors in 2013 that Parker brushed off in interviews and said that when issues like that come up, "they don't talk about it." Parker is currently working on the hit HBO show Divorce with co-star Thomas Haden Church. Church is currently single, choosing a quiet Texas ranch lifestyle over the Hollywood hustle and bustle but fans clamor to see if the two eventually become leads in their personal lives.
10

Todd and Julie Chrisley Have Messy Pasts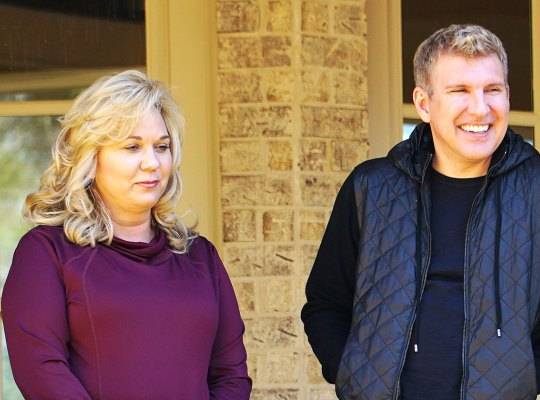 Todd and Julie Chrisley of the hit USA Network reality show Chrisley Knows Best are maybe best known for their antics and characteristics in front of the camera but allegedly, behind the scenes, their relationship tells a different story. Both Todd and Julie had been previously married, keeping mum about those relationships as Julie was eighteen when she married a pipe fitter named Kenneth Childress while Todd was formerly married to Teresa Terry who was married to Todd for seven years and accused the reality star of battery and threats. Beyond their previous lives, friends and associates have claimed that Todd and Julie aren't as affectionate off camera with Todd soaking in the Hollywood lifestyle whereas Julie tends to the family. Todd's estranged son Kyle even made claims that his father was gay after Todd was sued by a male employee for allegedly asking if he could perform inappropriate acts on him. With rumors like this floating in their private lives, it seems like a matter of time before the truth comes out and Todd is whistling dixie with someone else.
9

Justin Timberlake Snd Jessica Biel's Prenup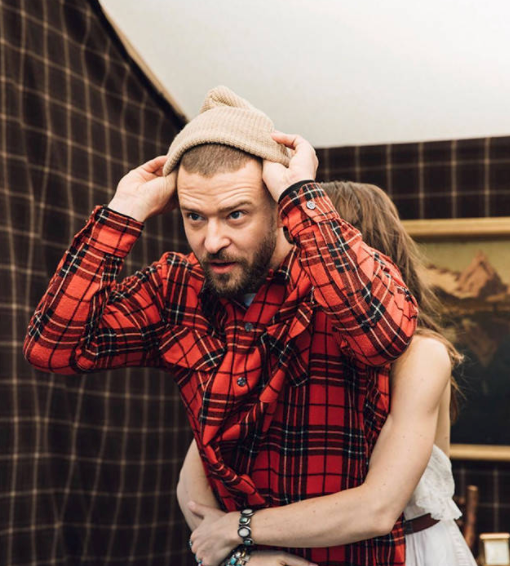 Singer-actor Justin Timberlake has had somewhat of a problematic relationship history with women. Dating back from his time with pop star Britney Spears, Timberlake has been seemingly obsessed with getting one over on the singer and it's lead to a toxic environment for others around him. Timerlake and Biel began dating in January of 2007 but had various stories and allegations of Timberlake straying. Biel was head over heels for Timberlake from the get-go, driving to his house after not receiving a phone call from the "Cry Me A River" singer and getting teary-eyed at a birthday party of his while proclaiming her love for him, leading to Timberlake reportedly laughing it off and leading to the two splitting in 2011. They got married the following year and now have one son together. Jessica had Timberlake put a fidelity clause in their prenup, lending some to speculate that Biel is very aware of Justin's lack of regard for monogamy, but with a tour coming up, he could possibly just be more secretive about any road hook ups.
8

Ellen DeGeneres And Portia De Rossi Have Their Fair Share Of Issues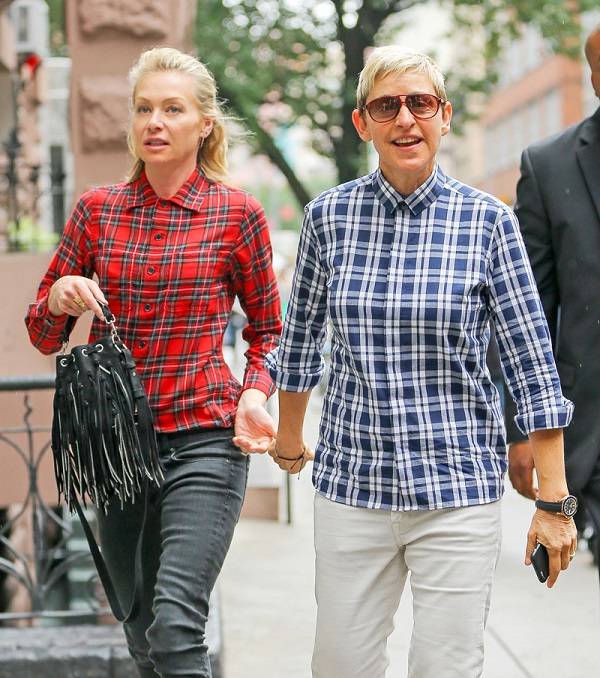 Sixty-year-old "Ellen" star Ellen DeGeneres and wife of eleven years Portia de Rossi are seemingly picture perfect with cute birthday surprises and pictures of their four dogs and three cats, but with the cameras off, their relationship has seemingly told a different story. The two began dating in 2004, and ten years later, de Rossi found herself in rehab. Ellen is rumored to be incredibly rude and monstrous toward staffers on her talk show and perhaps brings some of that home with her. By the time Portia and Ellen shared their first kiss, DeGeneres wasn't complete broken up with Alexandra Hedison and perhaps karma could come full circle down the line with the television starlet.
7

Liam Hemsworth and Miley Cyrus Haven't Had It Easy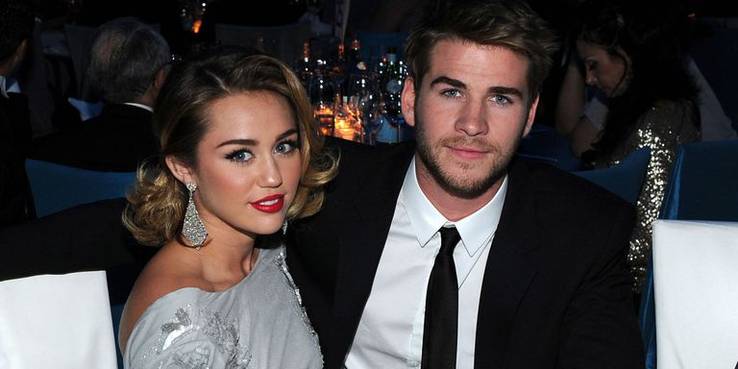 The Hunger Games star and brother of The Avengers star Chris, Liam Hemsworth has had a long rocky relationship with pop super star Miley Cyrus. When the two met in 2009 on the set of The Last Song and they were seemingly inseparable, calling each other "best friends," but it wasn't to be the first go-around as they broke up the following year due to Miley's schedule. The two soon got back together and were engaged in the summer of 2012, but rumors began to float around that Cyrus was hanging out with "Gossip Girl" star Ed Westwick, thus causing the engagement to be broken off. Over the next several years, Miley was linked with the likes of Patrick Schwarzenegger and Dane Cook, but got back together with Liam in 2016 with an engagement and matching tattoos. The two shared many photos canoodling on Instagram since then, along with rumors of a secret wedding. But with the on-again, off-again wave of their relationship, especially leaning into Cyrus' career trajectory, it's easy to speculate that it won't be long until the relationship becomes a wrecking ball.
6

Taylor Swift Sneaks Away To Meet Joe Alwyn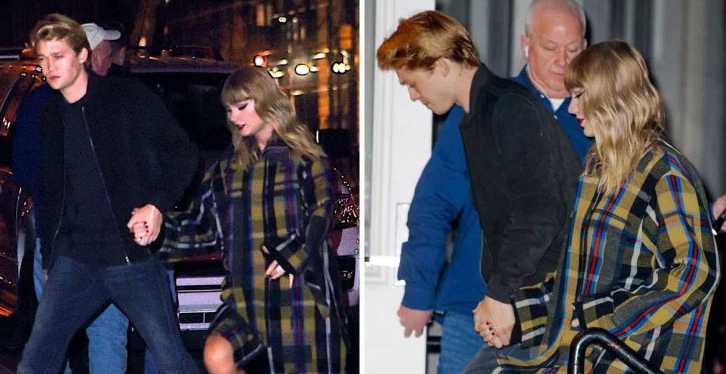 Singer Taylor Swift is maybe more famous for her many A-list relationships with the likes of Joe Jonas, John Mayer, and Zac Efron just to name a few. She added to the roster with up-and-coming 27-year-old British actor Joe Alwyn after they met at the 2016 Met Gala while she was dating Thor actor Tom Hiddleston and the two reportedly began dating a month after she and Hiddleston broke things off. Alwyn and Swift began stepping out in public a few months later and she reportedly goes through great lengths to sneak her way out and see him in London. Knowing Swift's history with serial dating, especially when public scrutiny makes its way into her personal life, it might only be a matter of time that her wandering eye lends its way elsewhere for the couple to go out in style.
5

Reese Witherspoon And Jim Toth Don't Support Each Other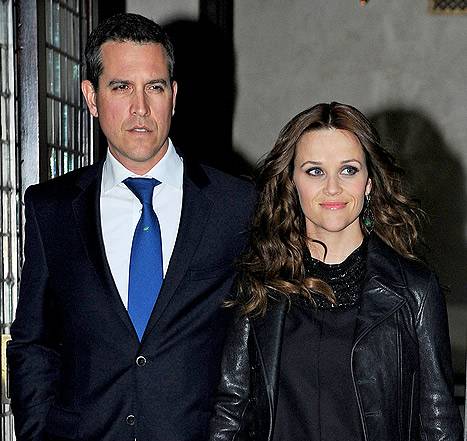 Reese Witherspoon has done it all in Hollywood with career ups and downs and a widely public fallout from ex-husband Ryan Phillipe. In February of 2010, she began dating talent agent Jim Toth who reps the likes of Scarlett Johansson and Robert Downey, Jr. Toth popped the question to Reese less than a year after the two began dating. But it hasn't all been a sweet home for the couple. In 2013, they were arrested in Georgia following a  charge where Toth seemingly threw Witherspoon under the bus after she ranted to a cop, asking, "do you know who I am?" They almost divorced in 2015, allegedly due to Toth's personal struggles and at one point, it was said that they were sleeping in separate houses. Both are reportedly kept together by their son, their support, and their massive wealth but if the hot pursuit of their love falls short anytime soon, Reese could possibly be having Toth walk the line.
4

Big Sean And Jhene Aiko Were Just Friends
Rapper Big Sean began dating singer Jhene Aiko is 2016, shortly after his relationship with Disney pop princess Ariana Grande ended. The "Blessings" rapper has had a history of dating top-level performers. In March, the couple opened up about allegations that Sean was with former Pussycat Dolls lead singer Nicole Scherzinger and it became a hot trending topic on Twitter and Aiko unfollowed Big Sean on Instagram. Jhene herself had to stifle rumors that she was with Big Sean while with her previous boyfriend, insisting that when Sean asked her on a date, she only went "as a friend" to sit court side at a basketball game and when one relationship fizzled, the other began. Jhene took to Twitter to deny any stories of Big Sean hurting her and the two are still together, but old habits die hard in the entertainment history and perhaps the worst is yet to come.
3

Khloe Kardashian and Tristian Thompson Looked Like The Real Deal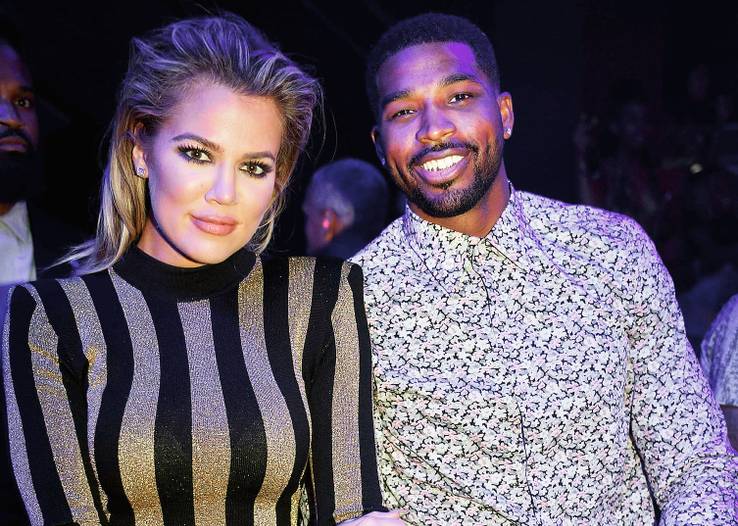 True Thompson was born on April 12, 2018, but the baby's namesake doesn't really stand for her parent's now rocky relationship. Cleveland Cavaliers player Tristian met the Keeping Up With The Kardashians star under rocky circumstances as he was involved with the mother of his first child, Jordan Craig. The two had a blossoming relationship since then with Khloe announcing her pregnancy in December of 2017 and moving to Cleveland to be closer to her basketball beau. While news of the pregnancy began circulating so did news of Tristian's bad habits as he was photographed and videotaped. While the two are currently still together, amid rumors that Khloe's family is pushing for her to return to Los Angeles with the newborn baby, we can speculate that if the couple does make it through, either Khloe's penchant for dating problematic players returns or Tristian's trickery creeps its way out of Cleveland.
2

Brad Pitt And Angelina Jolie Fell In Love On Set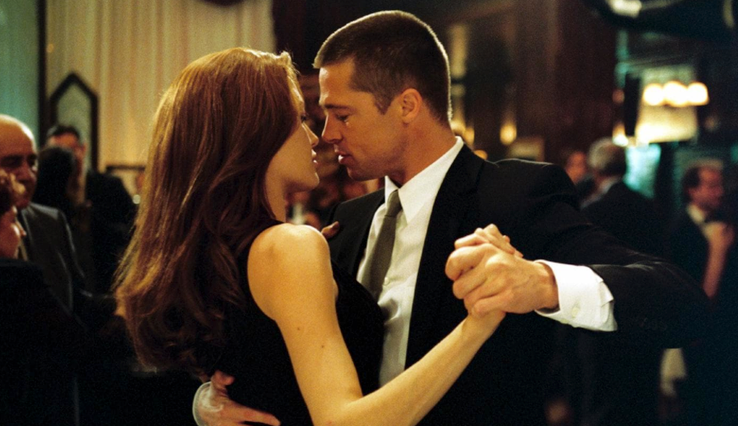 Probably the most infamous break-up in Hollywood history came at the behest of the elite "it" couple, Brad Pitt and Jennifer Aniston. Aniston was our favorite Friends cast member with Rachel. Pitt had been making waves on the silver screen, taking on amazing career-defining performances in '90s classics such as Thelma & Louise and Seven. Pitt had also come out relationships with fellow actors such as Robin Givens and an engagement with Gwyneth Paltrow, whom he dated for four years. A year later, Aniston and Pitt met and hit it off immediately. They were considered the rare successful celebrity couple and the relationship was highly publicized. They were seemingly on every magazine cover and always in the gaze of the paparazzi.
Enter Angelina Jolie — a high-profile talent in her own right, Jolie had been romantically linked to a lot of former co-stars including Jenny Shimizu, after the two met on the set of Foxfire and her second husband Billy-Bob Thornton, whom she met while the two worked on Pushing Tin. Everything seemed to cross in 2005 when Aniston and Pitt's marriage dissolved, with many people pointing the finger at Jolie who had been filming Mr. and Mrs. Smith with Pitt. Although Jolie claimed they didn't start anything until Pitt left Aniston, she did state that she and Pitt "fell in love" while on set. "Brangelina," as they were dubbed, got married in 2014, but recently separated, while Aniston became the object of someone else's affection.
1

Justin Theroux And Jennifer Aniston Couldn't Help It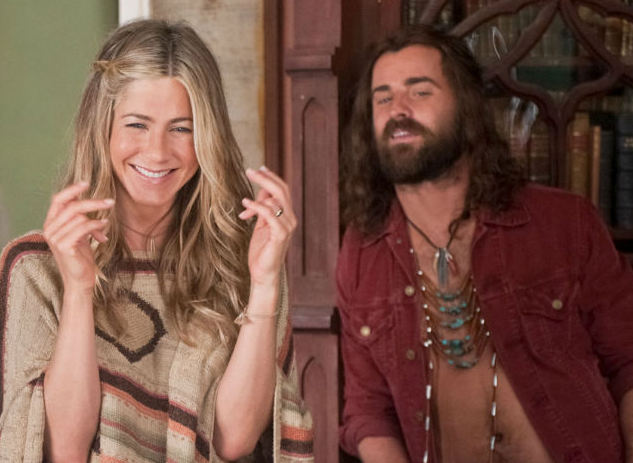 Aniston bounced back from the embarrassingly public split by dating The Break-Up co-star Vince Vaughn for a year. Following that relationship, she dated around for a while including flings with John Mayer, Bradley Cooper, and Gerard Butler. Throughout this time, Justin Theroux was breaking out as a star in his own right, appearing in films such as Zoolander and American Psycho while also serving as a producer and writer. All the while, for the duration of 14 years, Theroux was in a relationship with costume designer Heidi Bivens. In 2011, Justin worked with Jennifer on the film Wanderlust and the meeting blossomed into a relationship that left Heidi in the dust. Aniston met with Bivens over a glass of wine and expressed that she would never "steal another woman's man" but the damage had been done. Heidi reportedly warned Jen, "don't believe you will have him for good" and the warning proved correct as the two announced their split in February of 2018, after being married since 2015. Since then, rumors have been abound that perhaps Jennifer could rekindle the flame with Pitt but time will tell if our thirst for nostalgic relationships will come true.
References: tmz.com, eonline.com, people.com, refinery29.com, elle.com
Source: Read Full Article