When you think of celebrities who have left the Church of Scientology, you probably think of Leah Remini, thanks to her wildly successful docuseries, Leah Remini: Scientology and the Aftermath. The series revealed the dark side of Scientology— the mistreatment and lies — and she is inspiring more and more people to leave the controversial religion each day. It makes you wonder why some celebrities— like the Handmaid's Tale star, Elizabeth Moss — are still so devoted to the controversial religion.
While we often shine a spotlight on those celebrities who are still a big part of Scientology, like Tom Cruise, John Travolta, and Kirstie Alley, today, we will look at the celebrities who managed to escape this cult-like religion. The church tends to target celebrities who are vulnerable, self-absorbed, or looking for something more in life. The Girls Trip star Tiffany Haddish fell victim to the organization early in her career and even signed the infamous billion year contract. Regardless, she did not stick around for too long. For others, like Tom Cruise's first wife, Mimi Rogers, Scientology had more of a hold on them and it took longer for them to work up the courage to leave.
While some of these celebrities merely dabbled in Scientology, some were heavily involved in the church for years before finally leaving. Some were able to leave the group quickly and quietly, while others were tormented by members of the church, who were trying to scare them into keeping quiet. Here are 20 celebrities who escaped Scientology.
20

Leah Remini
Leah Remini was once most known for her role on King of Queens, but now, she is far more well-known for being an outspoken former Scientologist. After 30 years of growing up in the church, the actress abruptly left in 2013, making news headlines around the country. When Remini left, she told People, "I believe that people should be able to question things. I believe that people should value family, and value friendships, and hold those things sacrosanct. That for me, that's what I'm about. It wouldn't matter what it was, simply because no one is going to tell me how I need to think, no one is going to tell me who I can, and cannot, talk to."
According to Business Insider, Leah released a statement to her fans, thanking them for their support, after viewing HBO's Scientology documentary, Going Clear. She said, "I wish to share my sincere and heartfelt appreciation for the overwhelming positive response I have received from the media, my colleagues, and from fans around the world. I am truly grateful and thankful for all your support."
She now has a popular series, Leah Remini: Scientology and the Aftermath, which dives deep into the dark side of the religious organization, interviewing former members of the church. The series has encouraged others to leave the cult-like group as well, proving that Scientology is not worth losing your family over.
19

Mimi Rogers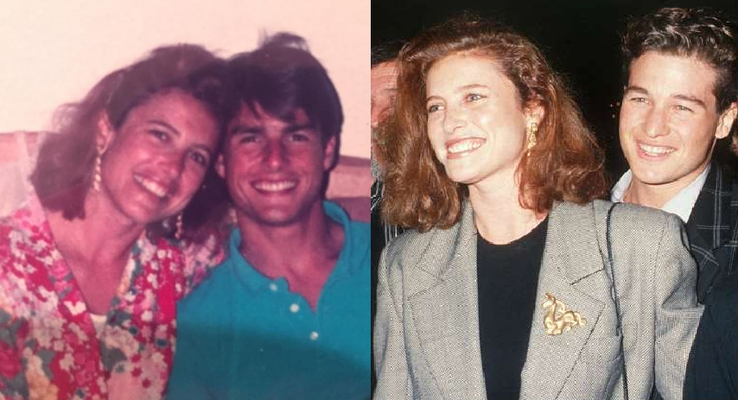 Mimi Rogers is not exactly a superstar, although she has starred in some notable films like Lost in Space and Austin Powers: International Man of Mystery. No, Rogers is more famous for something else — recruiting Tom Cruise into Scientology. So basically, yes, Mimi is responsible for Tom now being so heavily involved with the church. Thanks a lot, Mimi.
Mimi Rogers was Tom Cruise's first of many wives. Apparently, she introduced him to the religion because she thought it would help the actor with his wandering eye. The two were only married for three years but three years was long enough to get the Mission Impossible star hooked on Scientology. It was even alleged that the church was involved somehow in causing their split. Mimi had suggested marriage counselling – or Scientology's version of marriage counselling, anyway – but Rogers was just bombarded during the auditing session with questions like "What have you done to Tom" and "What have you withheld from Tom?" according to Tony Ortega. Cruise met his second wife, Nicole Kidman, while he was still married to his first wife. It has been alleged that Tom was more than encouraged to go after Nicole, with no regard for his wife. Now, Mimi has gotten out of the controversial religious group, but Tom still remains ever so faithful.
18

Nicole Kidman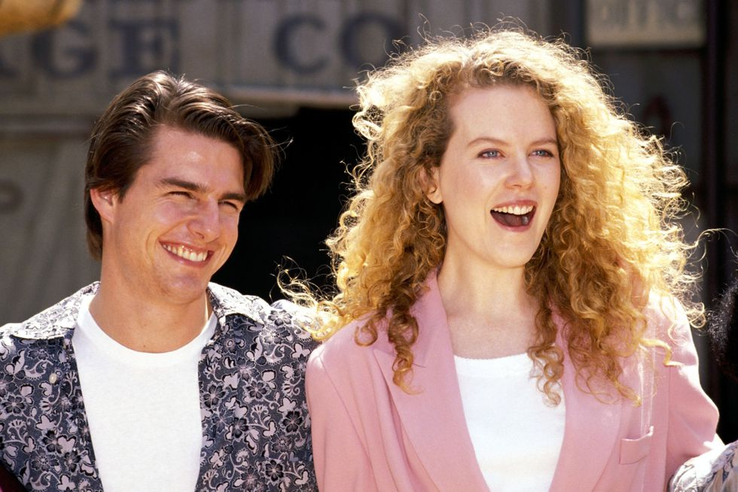 As previously mentioned, Nicole Kidman got dragged into Scientology when she met Tom Cruise on the set of a movie. Of course, he was still married to Mimi Rogers at the time, but that would not prove to be a problem for the two stars. They fell in love and were married for 11 years. Nicole became a Scientologist and the celebrity couple adopted two children together, Isabella and Connor.
When Tom filed for divorce out of the blue in 2001, Nicole was reportedly in "shock." However, Scientology had always placed a strain on their relationship.
After the split, Nicole decided not to stay with the church. If someone leaves Scientology, they are considered to be a "Suppressive Person" and Scientology members are not allowed to communicate with Suppressive People at all. Cruise and Kidman's children chose to remain with their father at the time, continuing to be affiliated with the church as well. This meant that they were not allowed to speak to their mother, Nicole, at all.
To this day, Nicole Kidman has a strained relationship with her adopted children. She has gone on to have two children of her own with her current husband, Keith Urban, but she continues to work towards having some kind of relationship with Isabella and Connor. One thing she refuses to do is to speak negatively about the Church of Scientology, despite how horrible it may be, because she does not want it to influence her relationship with her children. According to E! Online, Nicole said, "I have chosen not to speak publicly about Scientology. I have two children who are Scientologists and I utterly respect their beliefs."
17

Katie Holmes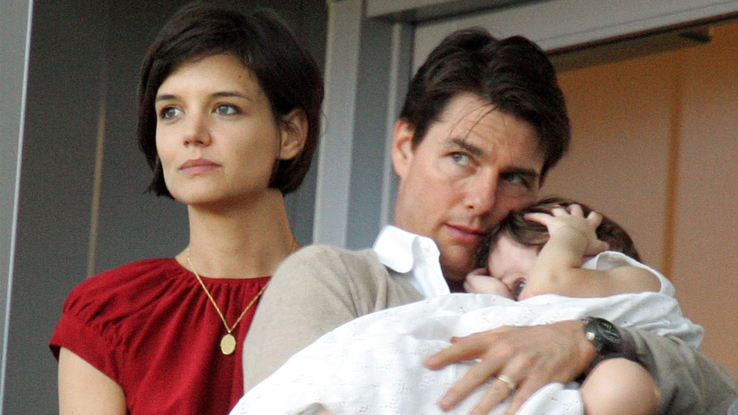 Katie Holmes is the third, and most recent, of Tom Cruise's ex-wives. All three of his wives officially left the Church of Scientology as soon as their relationship with the actor was over. All three of his wives have also claimed that, to some extent, Scientology played a role in the demise of their relationships. Tom Cruise and Katie Holmes were married from 2006 until 2012. Although it was reported that the Dawson's Creek actress had been studying Scientology at the beginning of their relationship, Cruise's obsession with the religion is what eventually led to their divorce.
Katie filed for divorce. She was fearful of losing her daughter, Suri, to Scientology, and she knew she had to get out before she was manipulated into staying, according to The Daily Mail. 
She knew that she did not want to end up like Nicole Kidman, who has lost her relationship with her children because of Scientology's Suppressive Person rule. Now, five years after the divorce, Katie looks to be happy and have moved on. She has been dating Jamie Foxx for some time now, but the two have kept their relationship extremely low key, and they have not officially confirmed anything. While it is great that Katie and her daughter have been able to escape the religious group, it is unfortunate that Suri has no relationship with her father anymore. He won't make time for her now that she has been labeled a Suppressive Person.
16

Demi Moore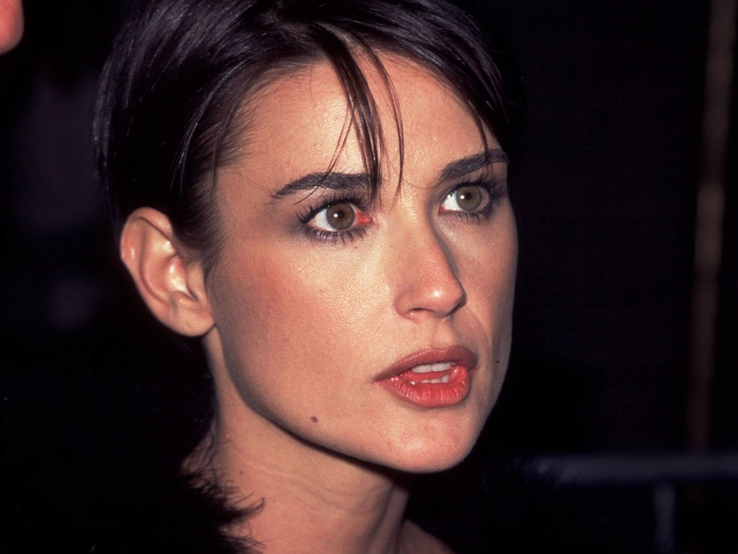 Believe it or not, Demi Moore actually used to practice Scientology up until she married her now-ex-husband, Bruce Willis. She was seeking a spiritual path for peace, which is what led her to join the Church of Scientology. Her mother was also into Scientology, and Demi would often join her at the meetings. Apparently, Bruce was not down with the controversial religious organization, and he asked the actress to quit once they had children of their own, due to his own religious beliefs. When you are in a relationship with someone who has different religious beliefs than you do and you want to raise children, sometimes, one person has to be willing to sacrifice. In this case, Demi quit practicing Scientology, and in the end, it was probably the best thing that she could have done for her children.
Multiple sources have reported that Moore was "heavily courted" by people who were high up in the Church of Scientology.
Scientology places a heavy emphasis on their celebrity members, treating them like gods and goddesses, giving them special treatment and making them feel important. It was said that, in 2016, long after Demi and Bruce had been married and divorced, Demi was in a relationship with Sean Friday, and her interest in the controversial religion was sparked again, according to National Enquirer. There is no official word on whether or not Demi is dabbling in Scientology again.
15

Tiffany Haddish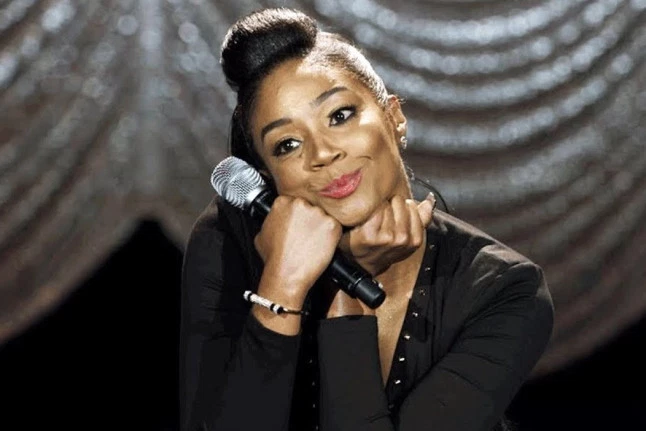 Yes, as unlikely as it may seem, the Girls Trip star, Tiffany Haddish, has had her own experience with the Church of Scientology. But don't worry, the hilarious comedian never got too heavily involved. During an interview with The Breakfast Club, Haddish admitted that she turned to Scientology back in the day because she needed a place to stay when she was broke and her career was just starting out in Hollywood.
Tiffany was offered a recruiting position at the Scientology Center, which she accepted, and she also signed the infamous "billion year contract."
However, the tipping point for Tiffany was when she discovered that she was going to be forced to sleep in a bunk bed. That was enough to make The Last Black Unicorn author forget about her lifelong contract and walk out the doors. Of course, Scientologists do not take someone quitting the church lightly, but Tiffany could not have cared less, and she went on to become a breakout star. Her role in Girls Trip catapulted her into the spotlight, America fell in love with her, and the rest is history. She is currently starring in the comedy series, The Last O.G. and there is no sign of this funny lady slowing down anytime soon.
14

Jerry Seinfeld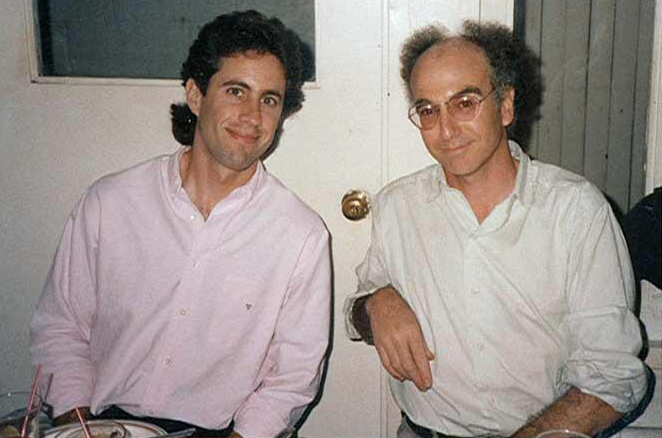 Back in 2007, the comedian, Jerry Seinfeld, admitted to having tried out a few Scientology courses before he made it big in Hollywood. As a struggling comedian, Jerry was looking for something to give him meaning in his life. He told Access Hollywood, "I did some Scientology courses about 30 years ago. The only thing that bothers me about people knowing that is that it is not my complete wacko resume. It's just one aspect!"
The creator of the hit comedy series, Seinfeld, never officially joined the church, so he is not technically an enemy either. According to an interview he did with Parade, Jerry said, "In my early years of stand-up, it was very helpful. I took a couple of courses. One of them was in communication, and I learned some things about communication that really got my acting going."
Well, at least Jerry Seinfeld is one celebrity who didn't have a terrible experience with the organization. Still, these courses were not enough to convince him to stay or donate any more of his time or money. Although he is technically of Jewish descent, Seinfeld has been said to have dabbled in a few religious practices, including some Buddhist meditation techniques.
Featured Today
15 Rules Dwayne Johnson Makes His Daughters (And Newborn) Follow

20 Things Fans Should Know About Rising Star Alexandra Daddario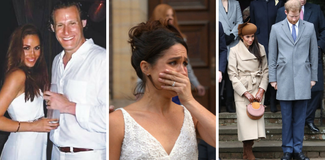 15 British Habits Meghan Markle Will Need To Get Used To

13

Michelle Visage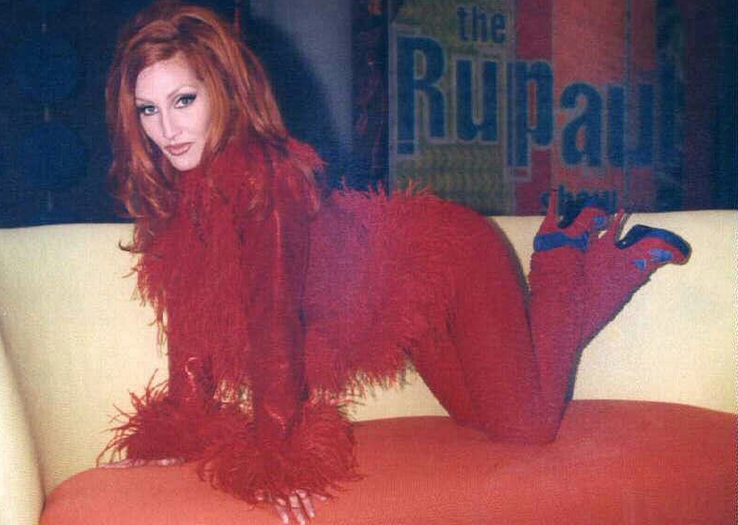 Michelle Visage is a singer, TV host, radio DJ, author, and TV personality. She is a judge on RuPaul's Drag Race. She is now living in California with her husband and two children but back in the day, Michelle actually had her own experience with Scientology. Michelle is good friends with Leah Remini, who we mentioned earlier, and back when Leah was a devout Scientologist, she and Michelle took a few courses together. However, once Michelle learned about Scientology's homophobic views, she decided to leave.
These extremist views were not something that Michelle was willing to look past. She immediately dropped the courses and her days exploring Scientology were over. Michelle also saw the backlash that her friend, Leah, received after leaving the church, saying, "[Things have ]hit the fan and everyone is scattering like roaches. Only her real friends are left," according to Tony Ortega. She was thankful that Remini never "forced Scientology on her." She was also suspicious of the church when they kept asking her to charge large amounts of money for "courses" to her credit card, saying that other celebrities had done it, but she refused. Now, she and Remini are still great friends and both on the outside of the confinement of Scientology.
12

Paul Haggis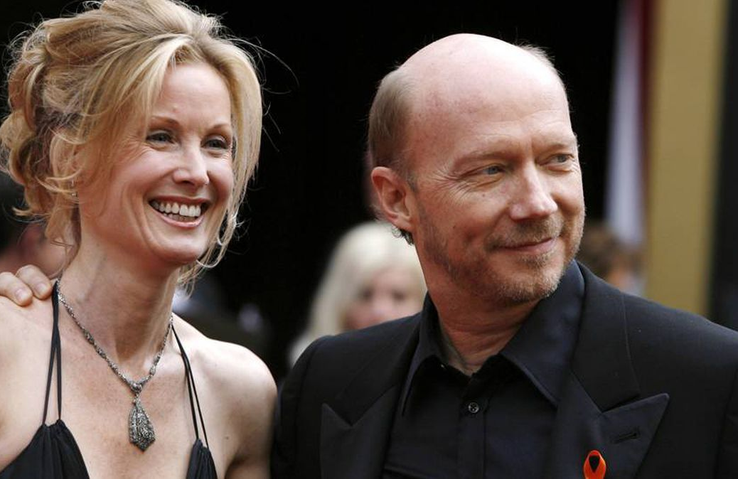 Paul Haggis is a famed film director and screenwriter, known for films like Million Dollar Baby and Crash. In 2009, he quit the Church of Scientology after 34 years. In an interview with The New Yorker, Haggis could not understand why "everyone else could see" that he was "in a cult," but he could not. Paul had also been deeply disturbed by an article in the St. Petersburg Times, reporting physical violence at the hands of church members.
Haggis was "horrified," recalling the "manual labor" that he was required to do at "ten years old, twelve years old… scrubbing pots." What ultimately led him to leave the church was when they refused to publicly denounce Proposition 8 — the ballot that banned same gender marriage in California. Haggis is featured prominently in the Going Clear documentary. He has also sent Leah Remini an open letter in The Hollywood Reporter, commending her on her bravery for leaving the church and being so outspoken about their wrongdoings. Up until Remini's public break from the church, Paul Haggis was the most well-known Scientologist to have left. Recently, Haggis has been faced with claims of harassment. However, Leah Remini has spoken out in defense of his character, even stating that the Church of Scientology is likely behind these falsified accusations, according to Deadline.
11

Jeffrey Tambor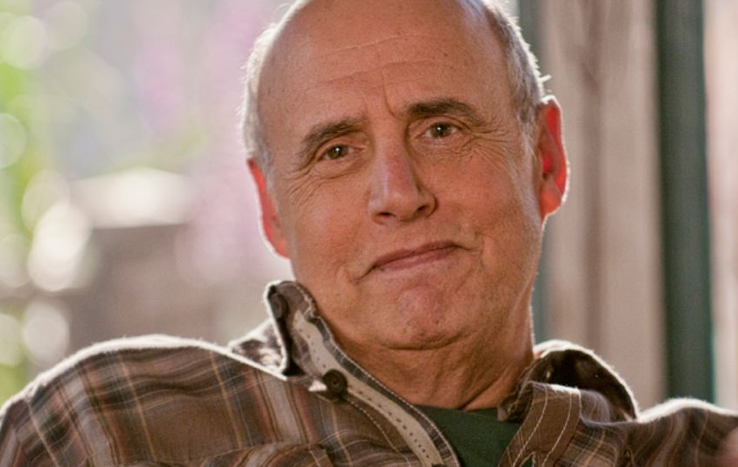 Jeffrey Tambor has a super recognizable face. Whether you know him from Arrested Development, Transparent, or even How The Grinch Stole Christmas, you definitely know this guy. But did you know that he once dabbled in Scientology? After a 2007 New York Times report claimed that Tambor was once an active member of Scientology, the actor spoke out.
 He said, "I took some Scientology classes at one time, studied Scientology for a while, but no more." He continued to say, "I have nothing against it, but I am no longer a Scientologist," according to LA.com.
Tambor has recently come under hot water for harassment accusations, which he continues to deny. According to Page Six, Jeffrey admits that he may have been a jerk on the set of his Transparent series, but that he, in no way, ever harassed any woman, saying, "I drove myself and my castmates crazy. Lines got blurred. I was difficult. I was mean." He has referred to the woman that has accused him of misconduct as a "disgruntled assistant." Despite being fired from Transparent, Jeffery will still appear in the upcoming season of Netflix's Arrested Development. The chief content officer, Ted Sarandos, said, "Jeffrey has always been totally professional."
10

Sonny Bono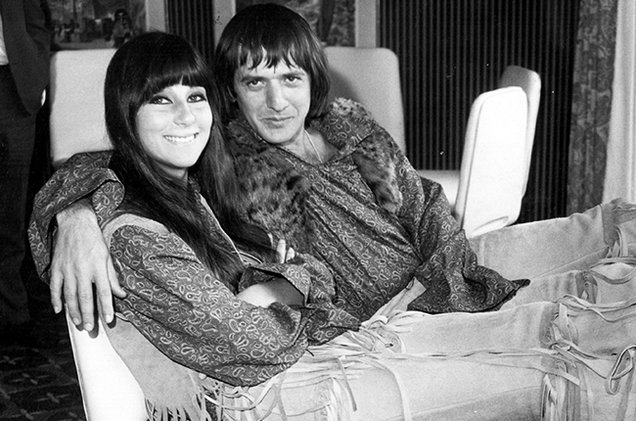 In 2008, the infamous Cher casually revealed to Access Hollywood that Sonny Bono had actually been a Scientologist, while she was discussing her short-term fling with Tom Cruise. The singer managed to throw that tidbit of information in there and surprise everyone. She said that Tom was "the most adorable man that you could possibly imagine," but that she did not "understand the Scientology thing." She added, "Sonny was a Scientologist. I didn't understand that either."
Apparently, we have Mimi Rogers to thank for this recruit as well. Tom Cruise's first wife, Rogers, introduced Sonny to the religion, sparking his interest. However, on all official documents, Sonny Bono, the former mayor of Palm Springs, stated that he was a Roman Catholic. The NY Post reported that it was known that Sonny was a Scientologist. His wife, Rep. Mary Bono (R-Calif.) said that he tried to leave in 1991, but that the members refused to let him: "Sonny did try to break away at one point, and they made it very difficult for him." Sonny's mother, Jean Bono, even admitted that her son had tried to get her to join the controversial religion, "He said, 'It'll be good for you.' He said, 'You just have to have faith.' He was brainwashed."
9

Diana Canova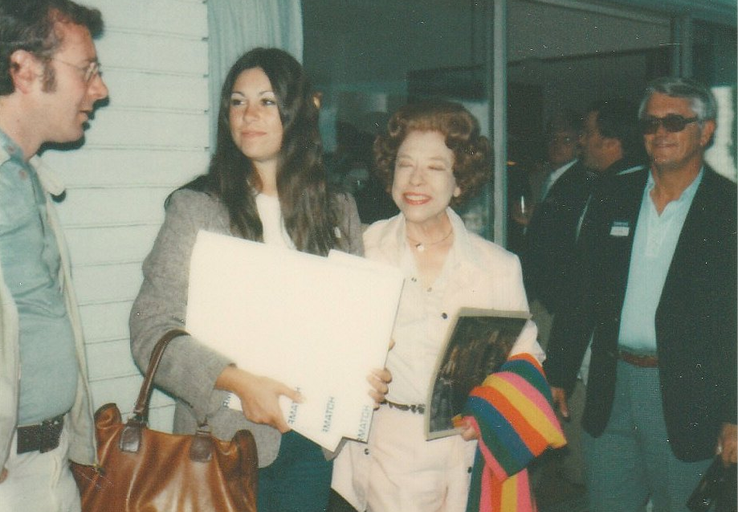 Diana Canova was a Soap star who spent about seven years in the Church of Scientology. She opened up about her time with the controversial organization to Premiere Magazine in September 1993. She was one of the first public figures to speak out against the Church of Scientology so openly, exposing their secrets:
"The first time I walked in those doors, they said, 'Just give us all the money in your bank account. You'll get it back tenfold' … Its [prices] went up to about $175 in the early '80s. That was shocking to me. I was beginning to wonder, Is it really worth it? They're telling you, 'Don't spend $100 an hour on a shrink's couch, it'll ruin your mind.' Auditing is so much better."
It took years for her to finally quit. She recalled, "I guess finally I was so fed up with being afraid. You heard all these horror stories… I believed them." The Church of Scientology was, obviously, displeased with the publication and they released a 2,000-word essay in the magazine under threat of libel. The church also released a rebuttal piece called "Premiere's Propaganda: Correction of False Reports in an Article Published in Premiere Magazine, September 1993."
8

Christopher Reeve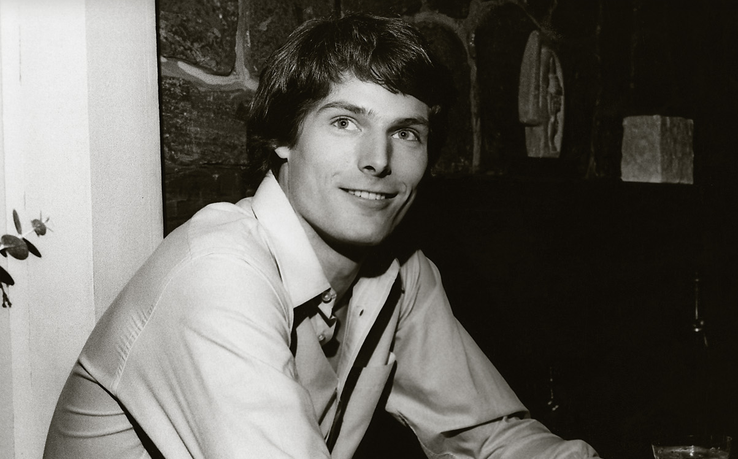 Christopher Reeve is an American actor who is best-known for his portrayal of the classic DC comic book superhero, Superman. In 2004, the actor penned a book titled, Nothing Is Impossible: Reflections on a New Life, and he opened up about some of the religious experiences he has had throughout his life, including with Scientology. In 1975, when Reeve was just 22 years old in New York City, he ended up at the headquarters of the Church of Scientology. He took an assessment and instead of being given the answers, he was told he should take up Scientology courses.
Reeve took a few courses but once they started talking to him about recalling past lives, he became skeptical.
Once he completely fabricated a story about a past life as the commander of a warship in ancient Greece, and the Scientology auditor believed him, the actor was pretty much done with the religion altogether. He admitted in his book, "I didn't expect my auditor to be familiar with Greek mythology; I was simply relying on her ability, assisted by the E-Meter, to discern the truth. The fact that I got away with a blatant fabrication completely devalued my belief in the process."
7

Candice Bergen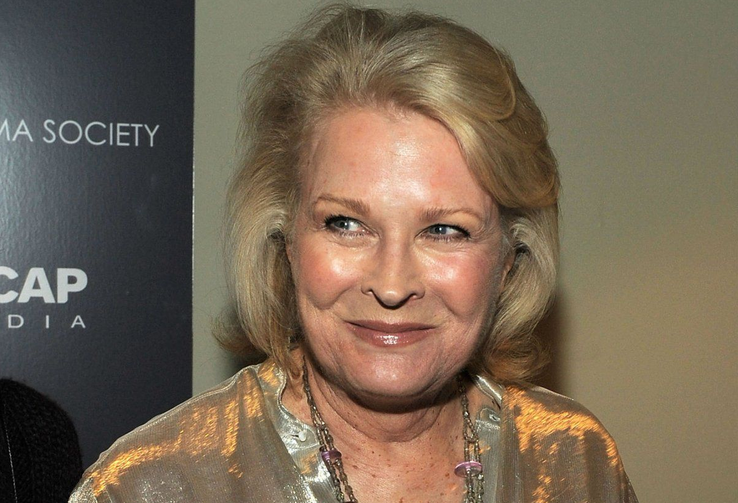 Candice Bergen has had a successful career in Hollywood, having roles in shows like Boston Legal, and Murphy Brown, as well as movies like Bride Wars, Sweet Home Alabama, and Miss Congeniality. Did you know that she was even a fashion model back in the day? Well, back in the day, she also took an interest in Scientology. However, this was back in the sixties, before the religion really sparked the interest of many celebrities, and thankfully, Candice managed to get out unscathed before the controversial organization really took off, according to News.com.au.
Candice was able to leave the religion quickly and quietly—something that is completely unheard of in today's day and age.
Many celebrities who try to leave the church today, like Leah Remini, are harassed and bombarded by Scientologists, who try to threaten and scare them into staying silent about what they know. Leah has even documented being followed and photographed by private detectives who were hired by the church to stalk them, making sure they were aware of her every move, on her show, Leah Remini: Scientology and the Aftermath. Scientologists know that their former members are some of their biggest enemies because they know so much.
6

Jason Beghe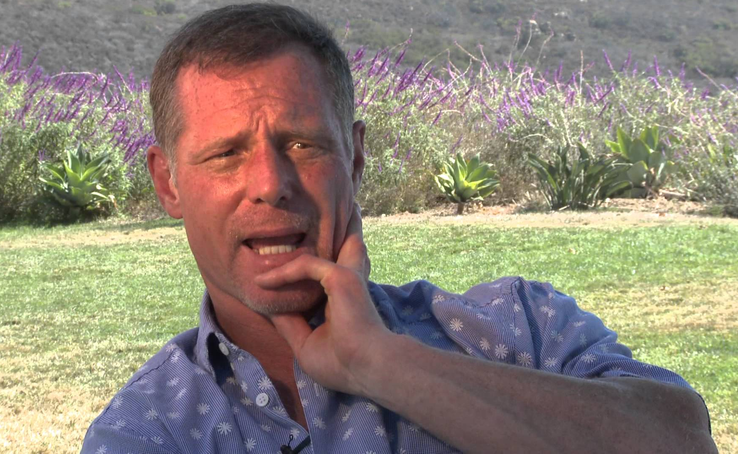 Jason Beghe is an actor who is prominently featured in the HBO documentary, Going Clear. Beghe spent 14 years dedicated to the Church of Scientology, but after he was in a car accident and Scientologists began trying to convince him that it was caused by his friendship with a gay person, Jason's beliefs began to waver. After leaving the religion in 2008, he was reported saying that the purpose of Scientology was to create a "brainwashed, robotic version of you."
"It's a 'Matrix' of you, so you're communicating with people all the time using Scientology," said Beghe. "So we're seeing you 'via' Scientology." The actor also told Fox News that the religious group "creates an addiction, so you have to come back for more," which is perhaps why so many celebrities remain in the church to this day. He added, "Scientology delivers what it promises under the guise of tearing away falsity, neuroses, and psychoses." He also admitted to having spent over $1 million to get to the position of "OT5 auditor," which is not uncommon. Many celebrities have admitted to having spent hundreds of thousands, if not millions, of dollars in order to get to the desired "level" in Scientology.
5

Michael Fairman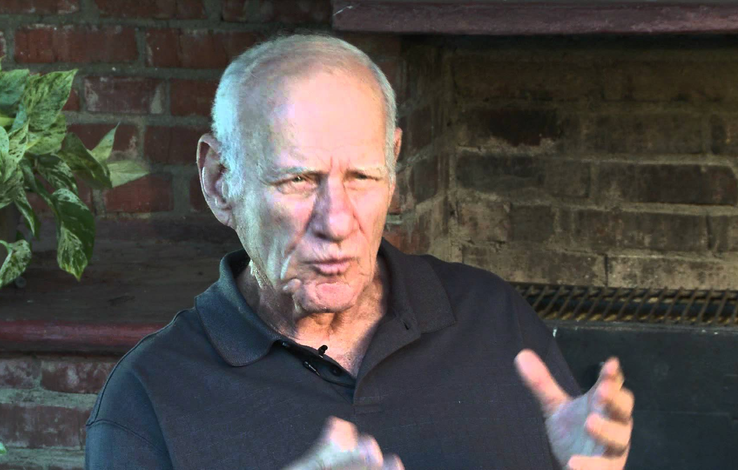 Michael Fairman is perhaps most well-known for his role in The Young and The Restless. The soap star joined the Church of Scientology in 2001, and even acted as the face of the religion for some time. Fairman revealed to Village Voice that he began having doubts when the leader of Scientology, David Miscavige, kept pressuring him to make expensive purchases. "It was a really hard sell, and it turned me and my wife off. I stopped going to events," he said. "Then, when Paul Haggis' letter came up in 2009, that's when I really started to look at things. It brought me to Marty Rathbun's blog, quite fearfully, because Marty had been painted as the most evil of evil."
The actor officially made his "Suppressive Person Declare," which makes him a public enemy of the church.
After leaving, he even sued the Scientologist chiropractor for refusing to treat him, according to The Hollywood Reporter. However, as a former Scientologist, he would know that members are strictly forbidden from communicating with a Suppressive Person, even if that person is your family. Hey, look at what happened with Nicole Kidman. She basically just got kicked out of her family when she left the church. So, really, Fairman should not have been surprised that he was denied an appointment with his old chiropractor if he was associated with the church.
4

Don Simpson
According to the explosive 1993 interview in Premiere Magazine, the Top Gun producer, Don Simpson, was actually on his way to going "clear" doing the "E-meter" in the 1970s. Simpson reportedly spent over $25,000 on Scientology courses. Scientologists are told that they can solve all of their problems, physical and mental, by themselves. They basically want their members to believe that they have the power to heal within. However, there is absolutely no evidence to back this far-fetched theory up. When he did not see any improvement, he decided to leave the religion.
He told Premiere, "At that point, I realized it was a con," said Simpson. "Heber Jentzsch called me into the Guardian's Office and implied that I was making a grave error. The implication that I took away was that I would be on their enemies list." Heber Jentzsch was the president of the Church of Scientology International since 1982. However, he has not been seen in public since 2004. Regardless, Don took his chances, seeing as he would rather be an enemy of the Church of Scientology than a sucker. He was not going to let this organization take advantage of him or take his money any longer.
3

Jeff Conaway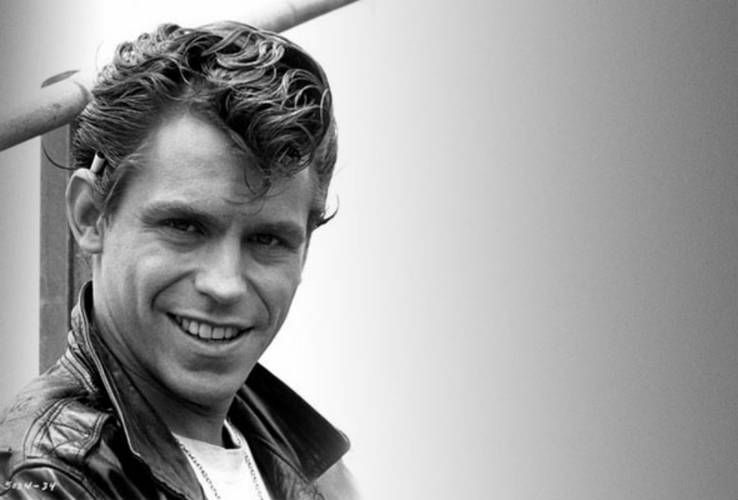 Jeff Conaway is most famous for his role in Grease, but you may recognize him from his role in the series Taxi as well. The actor claimed that Scientology saved his life during an interview with Inside Edition in March 2008. Conaway had been struggling with addictions up until the point that he joined Scientology. He had even appeared on the VH1 show, Celebrity Rehab With Dr. Drew to try and change his ways, but the only thing that had any effect on his was Scientology, or so he claimed. He explained, "I've been doing Scientology… my doctor was like, 'Holy Cow,' he says, 'Whatever you've been doing keep doing it because it's really working."
Conaway was apparently introduced to the Church of Scientology through his friend, John Travolta, who he starred in Grease with. Travolta is still a devout member of the religion to this day. Conaway's faith began to waver in the organization and ultimately, Scientology could not save him from himself. Jeff passed away at the age of 61 from pneumonia in 2011. He apparently believed in the religion up until the time of his passing, when he realized that he was only human and that L. Ron Hubbard was incorrect, and the he could not cure himself.
2

Larry Anderson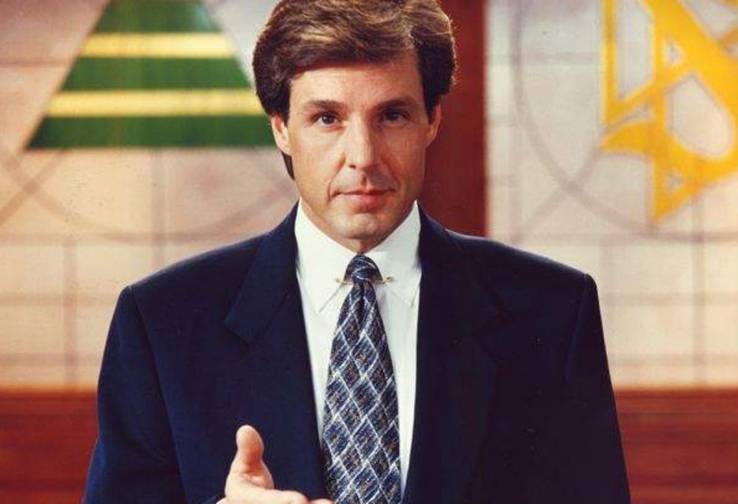 Larry Anderson is most well-known for his roles on the soap opera, Days of Our Lives, as well as other television series like Boston Public, Mork & Mindy, and Mad Men. The actor joined the Church of Scientology back in 1976. Larry was also prominently featured in Scientology's 1996 promotional film, "Orientation." During the 40-minute promo he said, "If you leave this room after seeing this film and walk out and never mention Scientology again, you are perfectly free to do so. It would be stupid. But you can do it. You can also dive off a bridge […]  That is your choice … But, if you don't walk out that way, if you continue with Scientology, we will be very happy with you. And you will be very happy with you."
In 2008, Anderson started becoming fed up with the church's constant auditing and high costs for reprinting texts after L. Ron Hubbard's passing. He was realizing that the organization might be a sham, "I looked around and everybody's in a standing ovation, getting their checkbooks out. I thought, 'Oh, my God, we are sheeple.' Not me. I'm out." He officially left the church in 2009 but requested $150,000 in exchange for his 33 years of service. He did not receive any money back from the church.
1

Jason Lee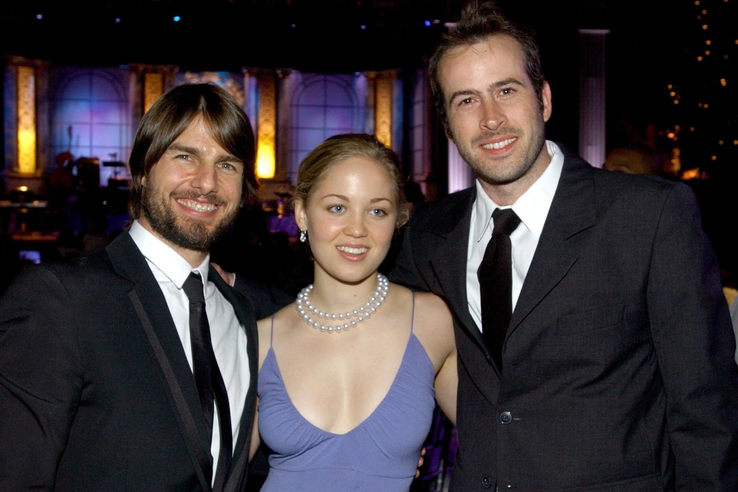 Jason Lee is perhaps best-known for his role as Earl Hickey in the popular series, My Name Is Earl, as well as his role as David Seville in the film, Alvin and the Chipmunks. Lee was a devout Scientologist, although, his ex-wife, Carmen Llywelyn revealed that Scientology was the reason behind their abrupt divorce in 2001. She stated in an essay that she wrote for the now-defunct website, Gawker, "When I think back, I believe a part of me knew if I didn't accept Scientology the marriage would be over before it even started." Lee had been practicing the religion since the nineties. However, the actor revealed in 2016 that he and his second wife, Ceren Alkac, who he married in 2008, "don't practice Scientology." This would mean that the actor would have had to have left the church before or by 2008, but it was not publicly known until years later.
He cleared up the rumors, confirming that he was no longer a Scientologist with a local news outlet in Texas, The Dentonite, saying, "being that we don't practice Scientology and that we aren't particularly interested in opening religious centers in general, we have no plans to open a Scientology center."
Source: Read Full Article