Everyone has had a celebrity crush at some point. Whether you just can't resist the way your favorite actress looks when she's all dolled up on the red carpet, or you read any interview with your favorite actor that you can get your hands on, we've all been there! After all, some celebs are not only super talented, but they're blessed with good looks and a great attitude to match. What's not to love? It's easy to imagine that you two could run off into the sunset together and just live happily ever after.
However, when it comes to any celebrity, there is always more going on than meets the eye. Truth be told, you don't know everything about your favorite celeb, and that adorable pop singer you've been crushing on might not actually be so sweet in person. Now, who would know best? Their exes. Although many celebs try to hold back from dissing their exes in public in order to avoid drama, some will simply let loose and spill all the secret drama that went down away from the cameras. Here are 20 celebs that we had crushes on, until we heard what their exes had to say!
20

Jennifer Aniston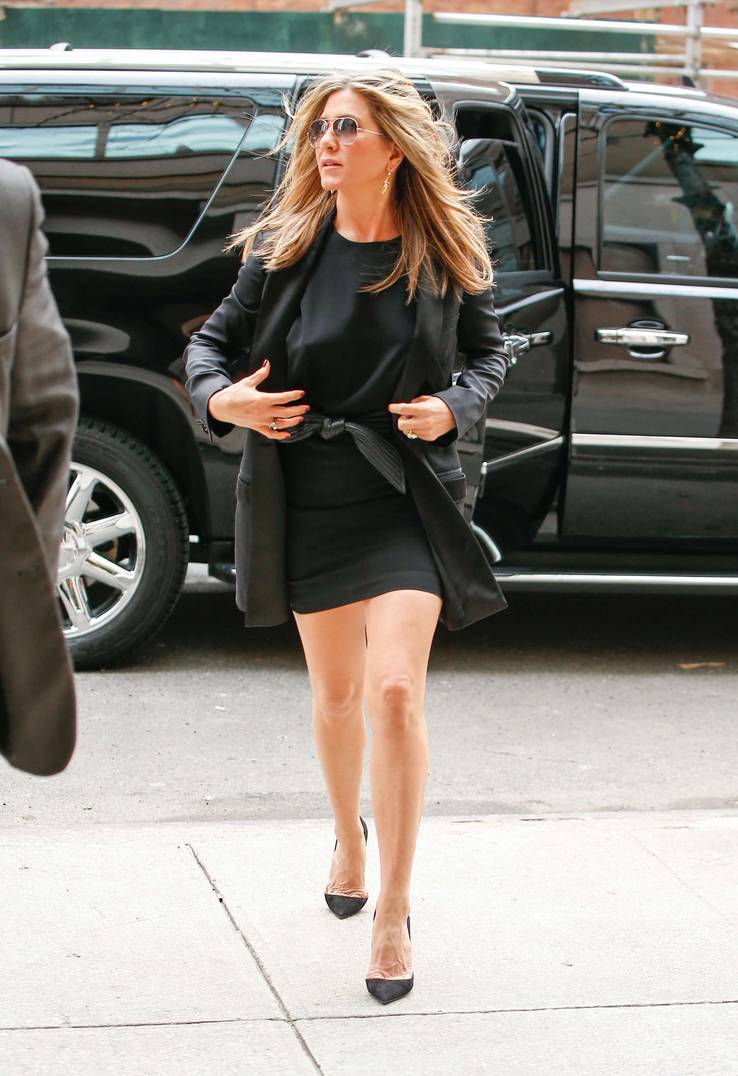 Poor Jennifer Aniston. Her character Rachel on the hit sitcom Friends may have ended up with the love of her life, Ross, in the end, but off camera, Jennifer has always been unlucky in love. Back in the early 2000s, Jen and Brad Pitt were the ultimate Hollywood power couple. They were on the cover of every magazine, and every woman was super jealous of Jen. After all, Brad was basically the best looking guy in Hollywood at the time. Who wouldn't want to be in her shoes?
Well, as it turns out, Brad wasn't actually too happy in the relationship, which probably explains why he moved on so quickly with Angelina Jolie.
According to Glamour, Brad said that when he was with Jen, their relationship was quite boring. He said that life never felt interesting when they were together. He also admitted that after they got married, the two still were not super happy together, and although they had a big fairytale wedding, tying the knot did not make a difference. He said that they were always trying to put on a happy face for the press and for their fans, and trying to make their marriage look better than it was.
19

Russell Brand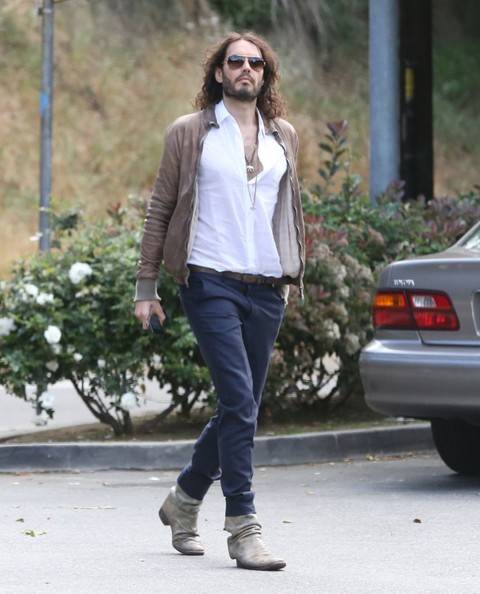 Russell Brand may not be your typical celebrity, but that's what makes him so intriguing, in a way. Plus, he does have a sort of charm, even though he always looks a little disheveled. As you may know, Russell actually used to be married to Katy Perry. However, they went through a very public divorce a few years ago. Both of them were quick to turn to the press to spill the beans on everything going wrong that they had hidden from their fans. According to Gurl.com, Russell said a few rude things about Katy that probably should have remained private, but to sum it up, he basically admitted that he was not physically attracted to her by the end.
Many people did agree that Russell did the right thing by ending it if that was the case, but Katy also had her side of the story.
According to E! News, Russell wanted Katy to have children before she was ready. She thought it was his way of trying to get her to stay with him even though she was unhappy. Pressuring a woman into becoming a mother is a major red flag. We've got to side with Katy on this one.
18

Ellie Goulding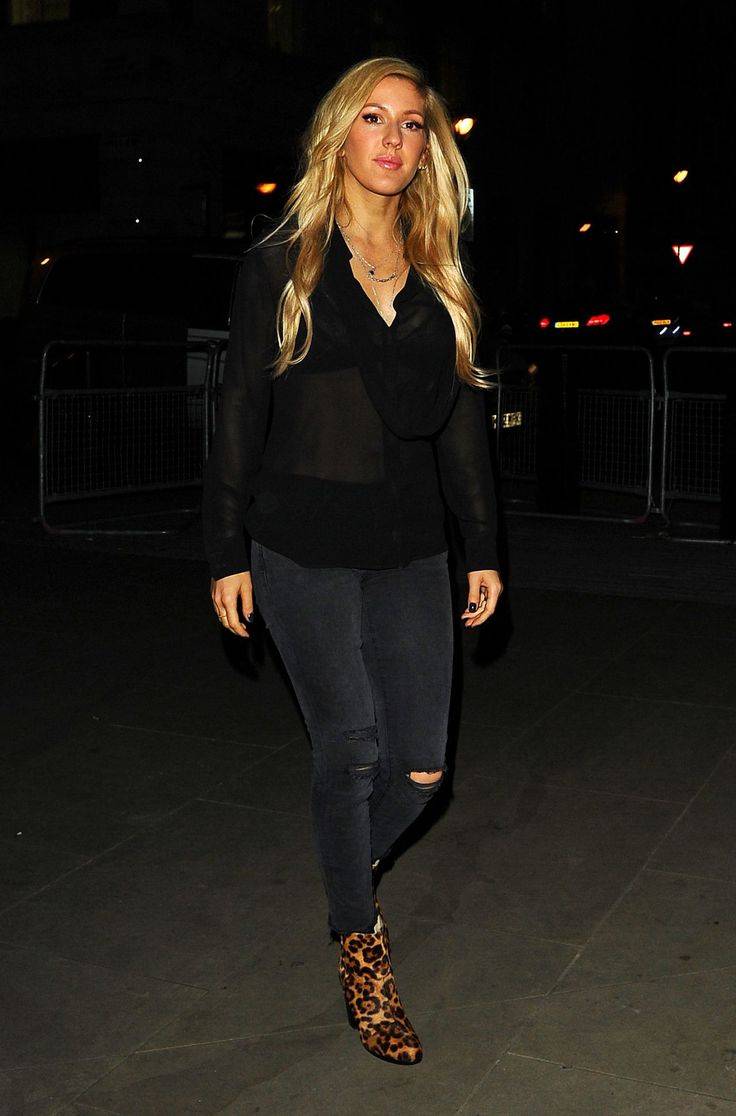 When Ed Sheeran released his hit single "Don't" a few summers ago, it was all over the radio within days. A few people noticed that this song did not sound like a generic break up track. In fact, there were tons of super specific details included that made it seem like it was about a real woman who Ed had dated. After doing a little digging, sources confirmed that the song was about Ed's brief relationship with fellow singer Ellie Goulding. Ellie might be gorgeous, talented, and totally celeb-crush worthy, but apparently, she's also quite a heartbreaker.
According to Daily Mail, Ed and Ellie were spotted holding hands and getting cozy at multiple red carpets events, and they had a fun, casual relationship together until Ellie went behind his back with none other than Niall Horan from One Direction. Ed says he wrote the song "Don't" about her as a way of getting his anger out. According to Ed, he felt disrespected, and things did not end on a good note. We have to admit, Ellie seems like a cool person, and she's a great performer, but after hearing Ed's take on things, it changes our opinion of her for the worse.
17

Chad Michael Murray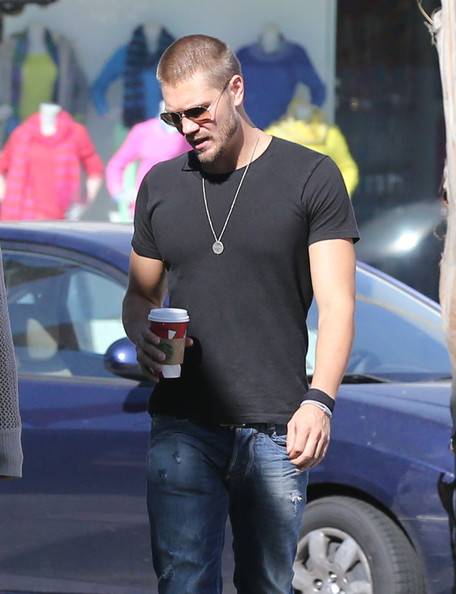 It seems like everyone who has seen even a few episodes of One Tree Hill had a crush on Chad Michael Murray at some point. But both on screen and off screen, Sophia Bush was the lucky girl who got to be with him. The two eventually got married, and everyone though it was super cute. Well, it seemed like she was lucky at the time, anyway. Turns out that everything was not so rosy when the camera stopped rolling. Sophia has revealed a few details about their marriage and eventual divorce in the years since their split.
According to the Huffington Post, Sophia basically said that both of them were fairly young and inexperienced when they got married, but she seems to put a lot of the blame for their problems on Chad.
She said that she wanted to keep quiet about some of his flaws, though, and in her words, "if you can't say something nice, don't say anything at all!" Ouch! So it seems like she really has nothing nice to say about him. We've got to assume that things were a little awkward on the set of One Tree Hill after the two of them got divorced.
16

Jennifer Lopez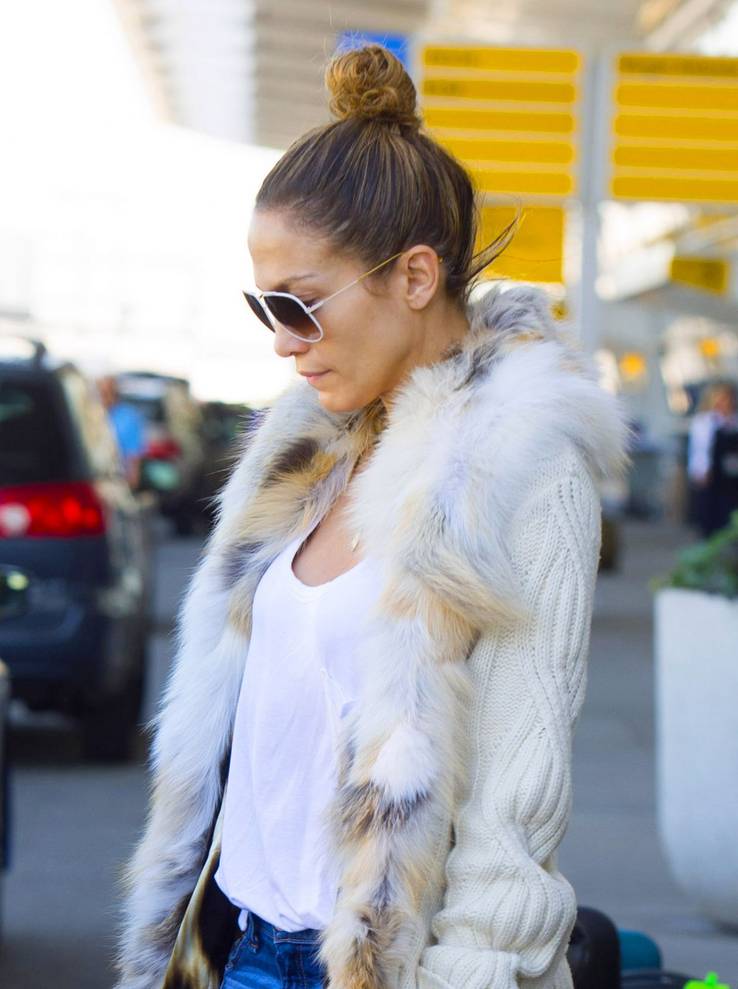 There's no doubt that Jennifer Lopez is totally stunning. Just look at those dance skills if you need proof. It's no wonder that so many guys out there have a crush on her, and it doesn't hurt that she has a beautiful voice to match. Yup, J. Lo might seem like a dream girl for many men, but clearly, she is not perfect when it comes to relationships. After all, she and Marc Anthony did split up after about seven years together. And before that, she was with Ben Affleck. While Marc generally remains quiet about any qualms he had with their relationship, Ben has been a lot more open about the problems they faced.
According to Glamour, Ben said that while he was dating J. Lo, he just felt "gross." Whoa! Strong choice of words, there, Ben, but tell us how you really feel.
He said that during the few years that they dated, he basically felt his whole life changed for the worse. He also said that dating her held him back in his career, although he hasn't specified what opportunities he missed out on because of her. Overall, it sounds like J. Lo is not easy to get along with.
15

Brad Pitt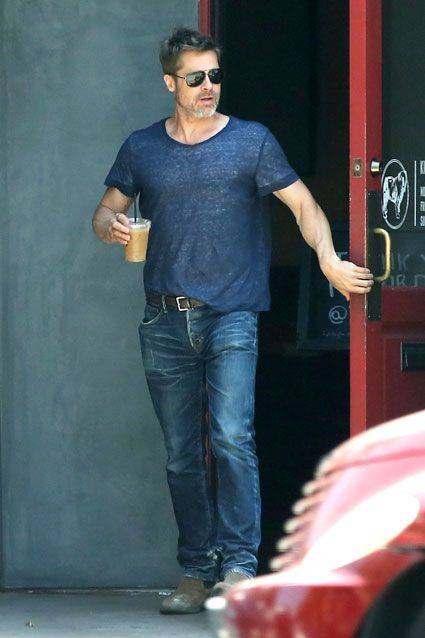 Earlier on, we mentioned that Brad Pitt had some not so nice things to say about his former marriage to actress Jennifer Aniston. However, apparently there were two sides to this unhappy love story, and Jennifer also had a few choice words for Brad when he quickly moved on from their relationship and began dating Angelina Jolie. Naturally, it was upsetting for Jen to see her man jump right into the arms of someone else only months after they had divorced, and for the tabloids to be all over her during this time. Finally, she started speaking up about how she really felt.
According to Vanity Fair, Jen said that she was very upset with her ex for never dispelling the rumors that he had gone behind her back with Angie. After all, if he had nothing to hide, he should have corrected the press, right? She also said that he was very insensitive to her pain, and that he fueled nasty rumors about Jen in the wake of the divorce. For example, the tabloids came up with all sorts of reasons for their break up that painted only Jen in a bad light, and he never bothered to defend her.
14

Britney Spears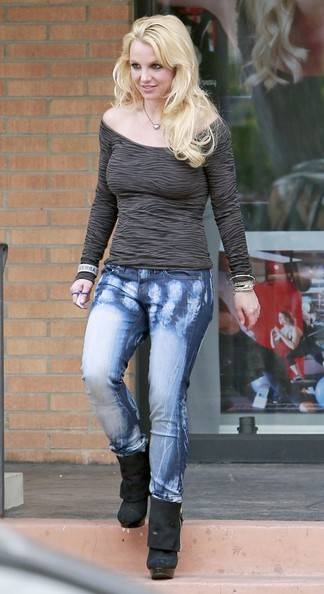 Back in the late 90s and early 2000s, Justin Timberlake and Britney Spears were the definition of pop royalty when they started dating. They were so cute together, but being young and in love means making mistakes. After all, you have no idea what you're doing, and you're just figuring out everything as you go along. So you're simply bound to screw up at some point. And things definitely went wrong between Justin and Britney. While Britney tried to stay stay out of any drama and clear her name, it's clear that something very hurtful happened to Justin during this relationship.
According to Nicki Swift, Justin was very open about the fact that Britney was not loyal to him or honest with him. In fact, he said that she was secretly attracted to her choreographer at the time, and that he was very suspicious of their "friendship." Justin was so heartbroken by everything that happened between him and Britney that he ended up writing the song "Cry Me a River" all about their break up. Melodramatic? Well, maybe, but he went from being young and in love to down in the dumps, so he had to express himself in some way.
Featured Today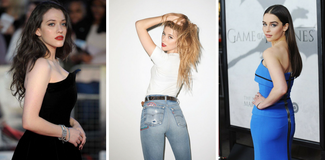 20 Female Celebs In Their 30s Who Are Single And Available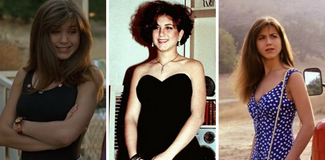 20 Rare Photos Of Jennifer Aniston Before Friends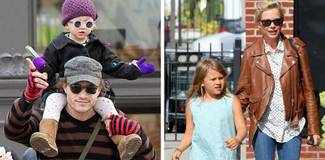 15 Things Michelle Williams Doesn't Allow Her Daughter To Do (That Heath Ledger Might Have)

13

Justin Bieber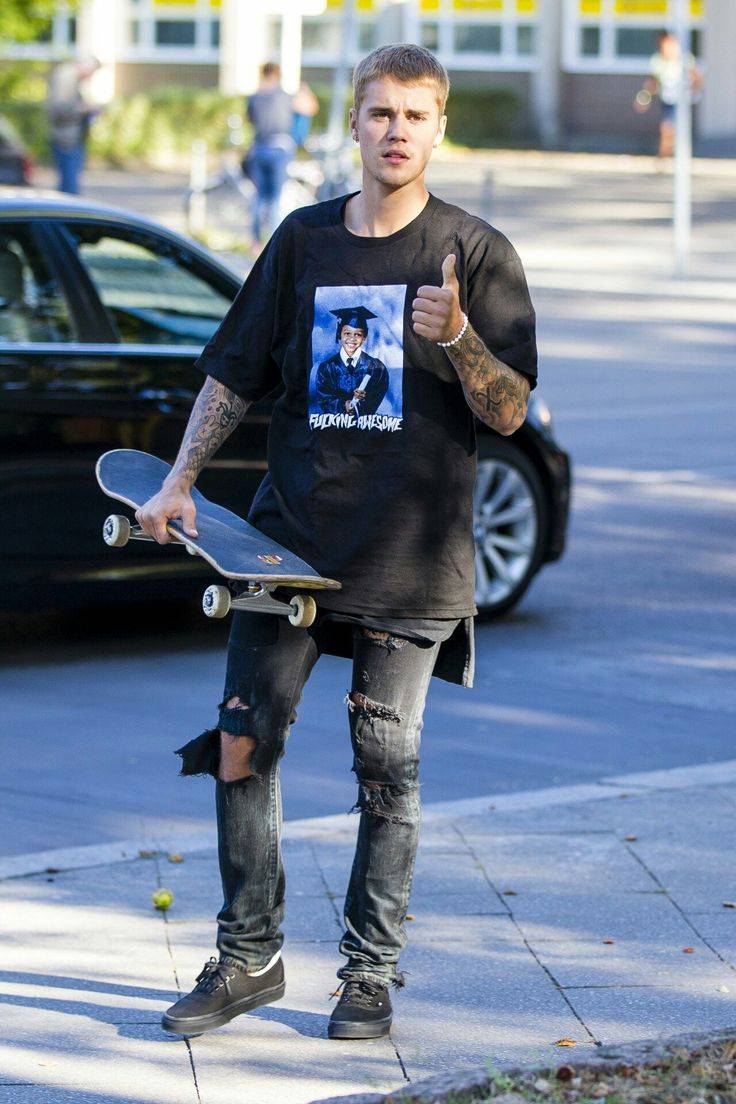 Everyone knows that Selena Gomez and Justin Bieber have had an on and off relationship that's been going for years now. It seems like these two just cannot figure out if they want to be together or not. Are they truly in love with each other? Are they simply unable to let go of their past and move on, even though they know that they will just keep breaking each other's hearts? Or do they just secretly love the fact that their relationship keeps the attention on them, and they like being in the spotlight? It just might be all of the above. Either way, they seem to be stuck on each other.
Although every girl out there seems to have a crush on Justin, Selena has had some unkind words for him. According to VH1, Selena has called Justin all kinds of names, and she dislikes whenever he flaunts his new flings all over social media.
She also has said that Justin can often be ungrateful towards his passionate fans. Well, if all this is true, it's not a great look for Justin. Even though everyone seems to adore him, he might not be so nice out of the spotlight.
12

Selena Gomez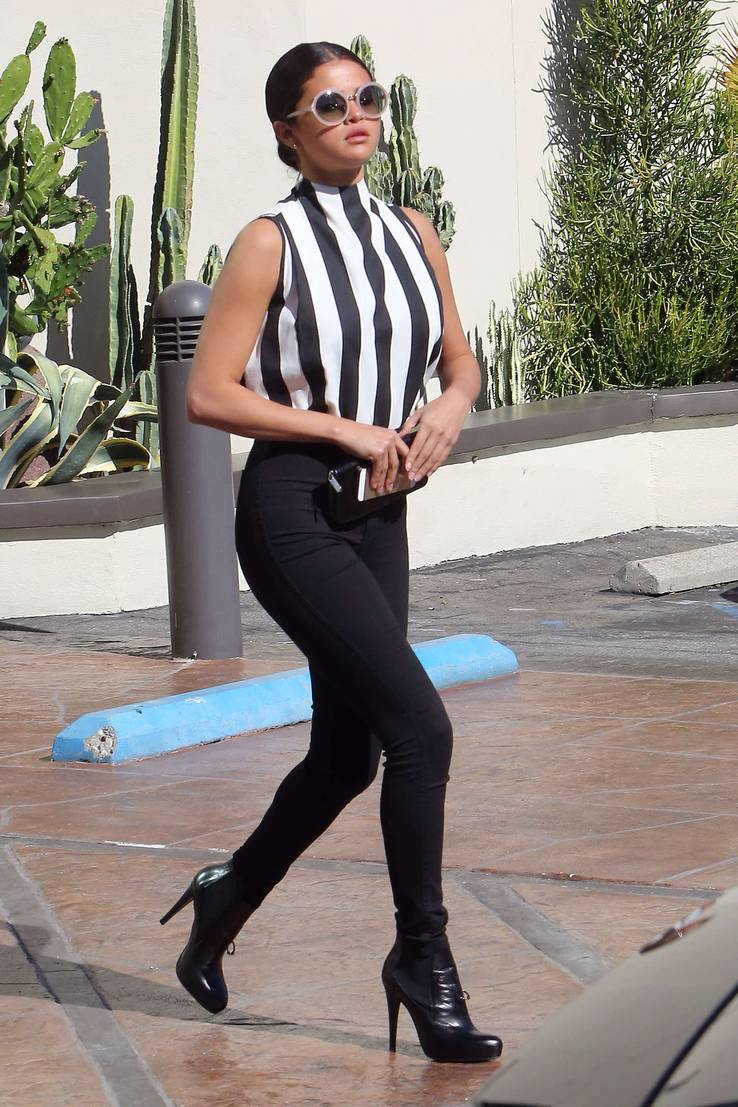 So, we just talked about all the times that Selena Gomez has dissed Justin Bieber, and why, according to her, he might not actually be your dream man. However, there are two sides to every break up, so what does Justin have to say about Selena? Well, it turns out that as cute and talented as she may be, she also has her flaws, and Justin is not afraid to spill the beans! While he usually tries to remain respectful of his ex and not retaliate when she talks about their break up, every once in a while he will say what's really been on his mind.
According to Nicki Swift, Justin has had some choice comments for Selena post-break up. For example, he stated that Selena did not truly care about him, and their relationship was nothing more than an attempt for her to use him in order to bring more attention on herself. If you take Justin's word for it, she was only dating him to keep herself in the spotlight. Ouch, that's a harsh accusation! He also said he was sick of hearing about her comments on their break up because he didn't want to deal with negativity.
11

Zayn Malik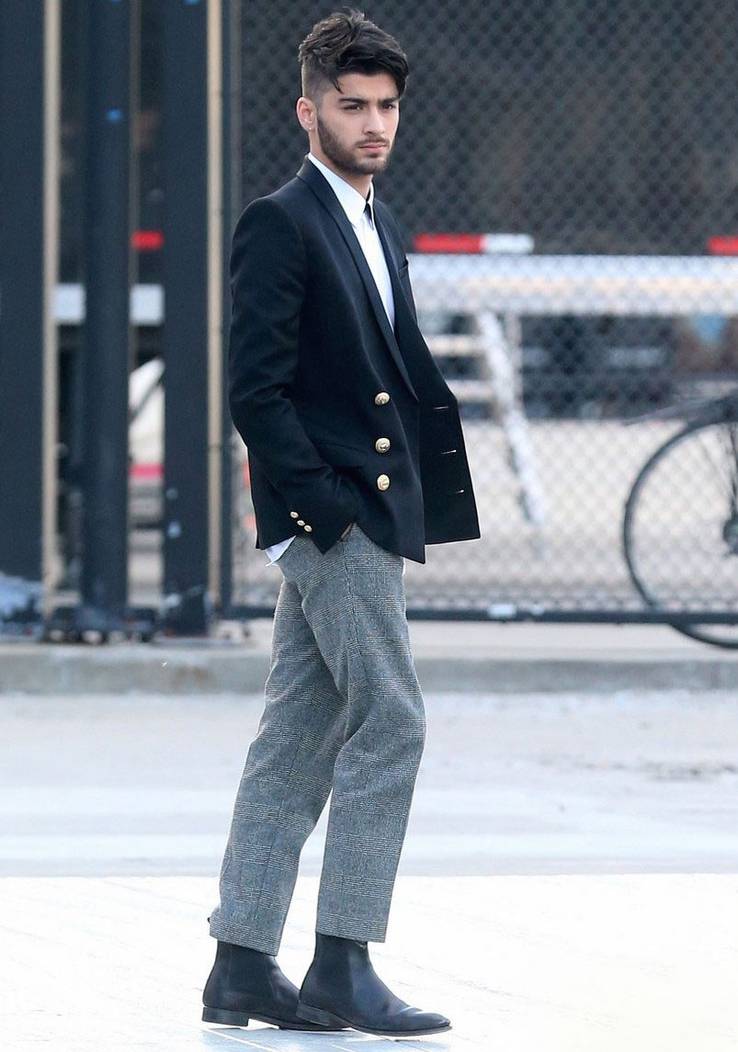 Zayn Malik and Perrie Edwards were such a good looking pair: pop superstars, super talented, amazing style, you name it, they had it going on. We don't even have to tell you how many girls have a huge crush on Zayn. He was definitely one of the favorite members of One Direction. So many fans were super jealous of Perrie when the two of them got together. However, their jealousy may have been a bit misplaced. Turns out that Zayn actually wasn't the fairy tale boyfriend that all of these girls had been dreaming of. Perrie has revealed a few secrets behind the break up that caused us to see Zayn in a different light.
According to US Magazine, Zayn broke up with Perrie over one single text message! Yup, that's right, the two of them had been going out for four solid years when Zayn texted her out of the blue one day to tell her it was over. And to make matters worse, they had actually been engaged for two whole years! Yes, Zayn actually dumped his amazing fiance over a text message. How immature! No wonder she was heartbroken. Yea, we're definitely over our little crush on Zayn.
10

Amber Rose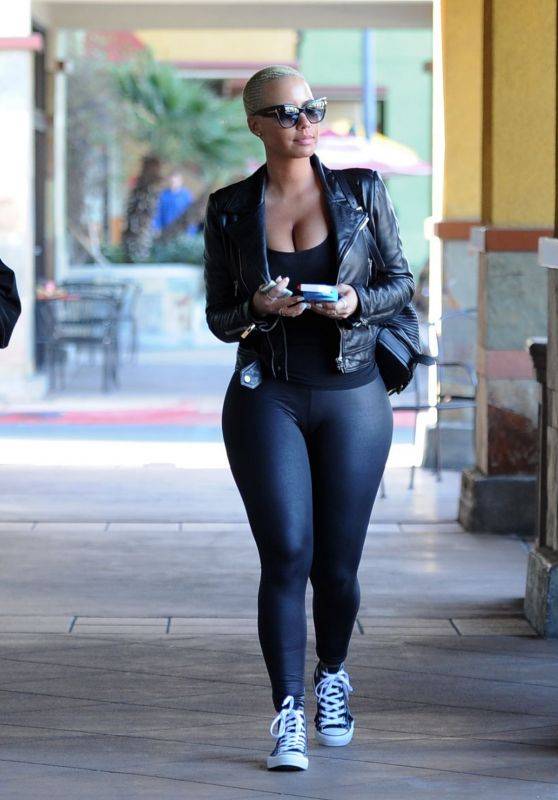 When Kanye West and Amber Rose split, the drama that ensued was something that no one could have predicted. Seriously, these two were ready to throw each other under the bus without a second thought. They both laid low for a little while, but once the press was ready to start digging around for answers, the two of them were ready to tell all. We said earlier that many celebs try to avoid talking about their ex to the press after a break up, but Amber and Kanye did not care about the norms. They were not going to hold anything back.
Kanye did not have one kind thing to say about Amber after they split. According to Glamour, Kanye had a lot to say about Amber's dating history. He said that she was not a very loyal woman, and that when the relationship was over, he literally felt dirty. Ew! Well, that's a pretty crass way of putting it, but clearly, Kanye was very unhappy. It's hard to imagine Kanye with someone other than Kim K now, but before Kim, there was Amber. Obviously, Kanye is better off with Kim, because he and Amber were absolutely the wrong match.
9

Ryan McCartan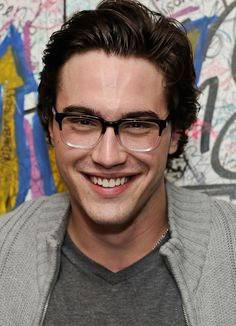 Everyone was a little bit surprised when Disney Channel stars Dove Cameron and Ryan McCartan got engaged. Even though they had been together for a few years, they were both so young that people were a little bit taken aback. Were they really making the right decision? But on the other hand, Dove and Ryan did seem super happy together, so maybe it would work out. However, turns out that their fans' initial suspicions were correct, and Dove and Ryan ended up calling off the engagement.
Maybe it was a mutual decision, but it certainly looks like Ryan was to blame. According to J-14, Dove said that Ryan was actually "terrible" to her during their relationship. She also implied that Ryan held her back from going after career goals. And if you're a fan of Dove, you know that this girl is super ambitious! Look, Ryan may be cute and all, but there's no way that we're crushing on a guy who holds his girl back from chasing her dreams. Your man should support you when you're working towards your major goals, not discourage you away from living the life that you want. Looks like Ryan isn't such a great guy after all.
8

Taylor Swift
When it comes to dissing exes, it seems like Taylor Swift is the queen. And while we don't want to be super negative here, that's not necessarily a good thing. On one hand, it's cool that Taylor is able to be so open and personal about her relationships within the context of her music. But on the other hand, if you're going to dish it out, you've got to make sure that you can take it. And honestly, we don't think Taylor would react too well if someone were to put all of HER business on blast like she does to all the guys that she has dated.
Only a few of Taylor's exes have fired any shots back at her, but John Mayer has spoken up about her song "Dear John." According to Glamour, John said that as an artist himself, he would never put out a song like that. He found it disrespectful and said that it was like taking a cheap shot. It seems like John would rather have just had a conversation with Taylor about everything that had gone down between them, rather than listen to her sing about it for everyone to hear on her album.
7

Blake Shelton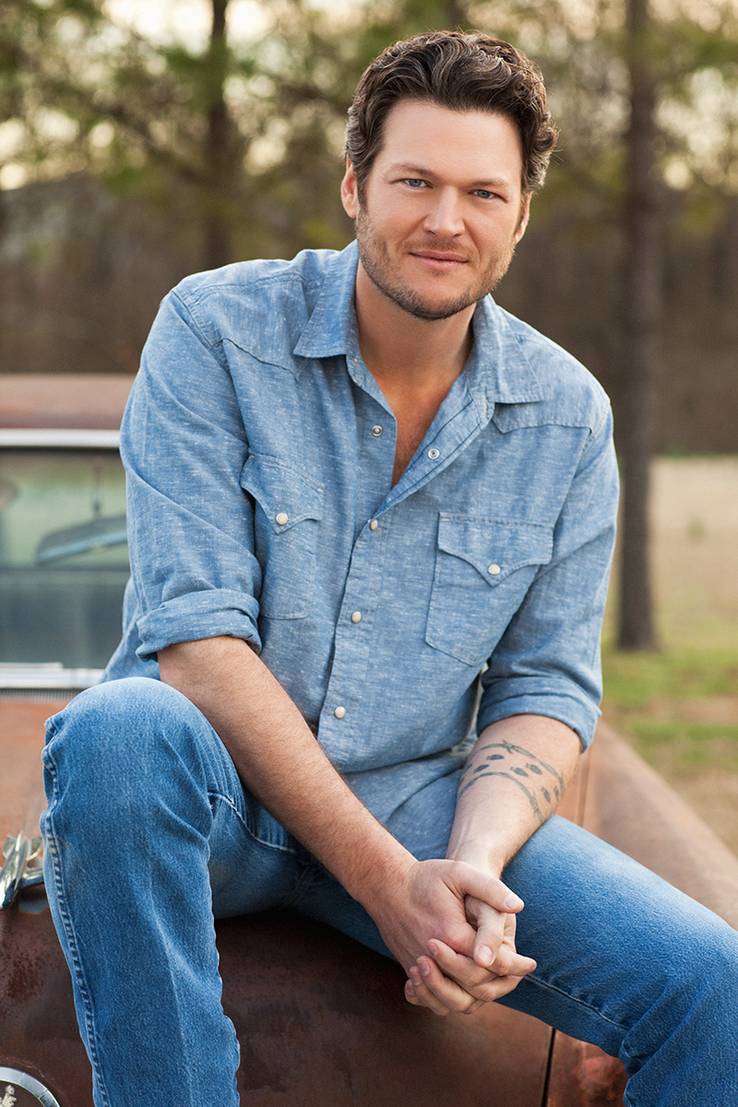 Country music fans just adore Blake Shelton. His love songs are the kind of tunes that make you want to dance outside among the fireflies on a summer night with your boyfriend. He comes off as a total romantic, right? What could be better than an adorable country guy who just wants to play his guitar and sing you a love song? Well, turns out that Blake is no saint. Although his ex-wife Miranda Lambert has been rather discreet about their break up, she has occasionally open up about her true feelings. It was not an easy time for her, and it seems like Blake got the better end of the deal.
According to US Weekly, Miranda was taken aback when Blake got together with fellow singer and Voice coach Gwen Stefani shortly after the two filed for divorce. She was very upset by this, and she didn't want to voice her concerns at first, but she was worried that her husband was not telling her the full truth about his close friendship with Gwen. Well, we will never know what really went on behind the scenes, but it's clear that Blake truly hurt Miranda when he got together with Gwen.
6

Kim Kardashian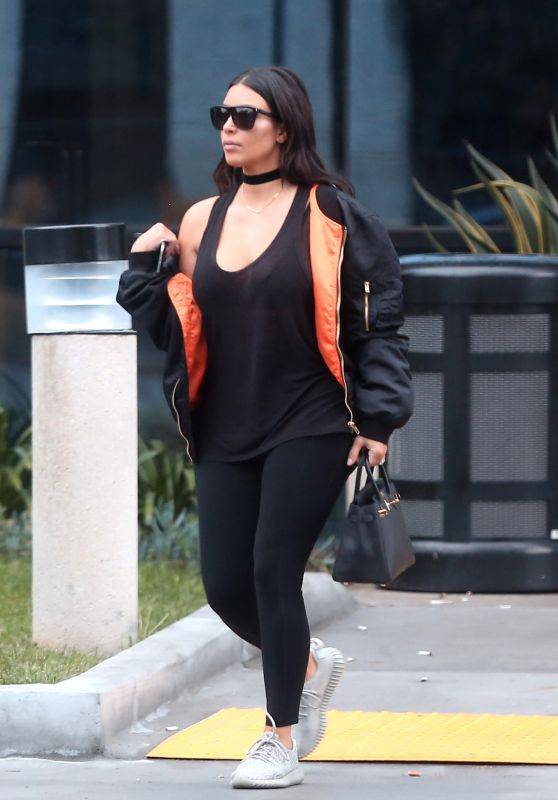 So, we already discussed how Kanye West dissed his ex Amber Rose. He seems quite happy with Kim Kardashian now, but Kim is no saint. She has her flaws too. Although she might be gorgeous, famous, and a savvy multi-millionaire business woman who has basically built an empire with her family, she is definitely not perfect. May we remind you of her infamous 72 day marriage to Kris Humphries? While Kanye may be happy with her now, Kris certainly was not in the past. Let's take a walk down memory lane for a moment and see what Kris had to say about his ex-wife.
According to TMZ, Kris suspects that Kim faked the entire romance just for ratings. Remember what a big deal it was? Remember how the press absolutely freaked out over their wedding, and how the divorce itself made for such dramatic TV? Now, we don't want to go into total conspiracy theory mode, but the Kardashians are media masterminds, so you can't really put it past them. Either way, Kris says that he definitely felt used, and he also thought that Kim actually went out of her way afterwards to make him look like the bad guy.
5

John Mayer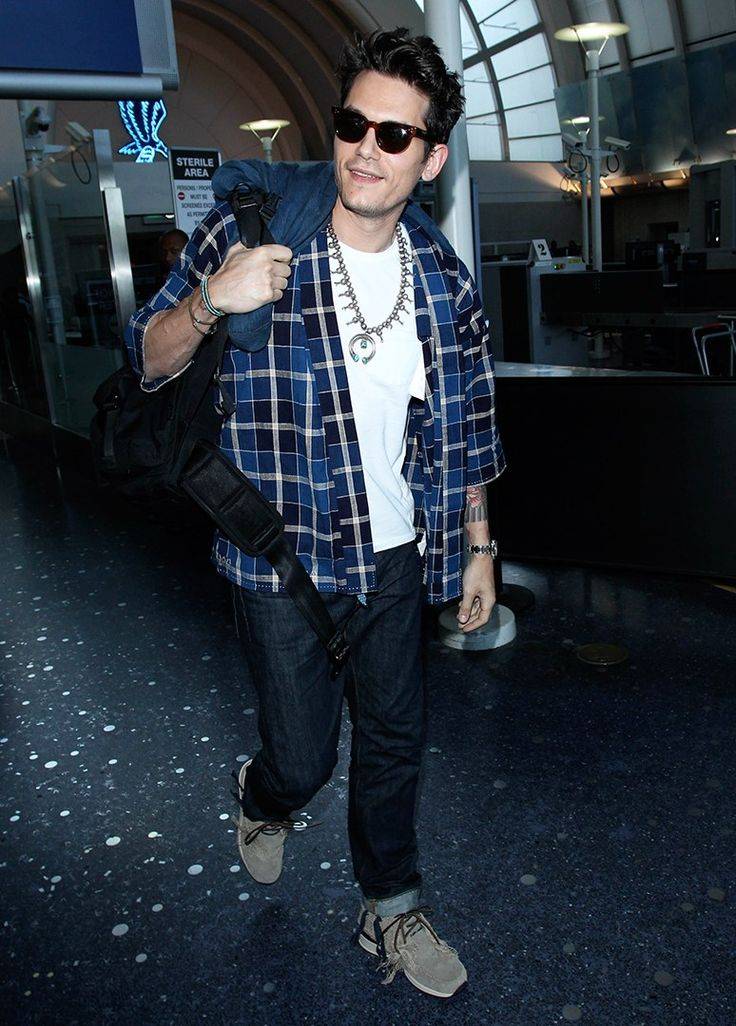 Earlier, we mentioned that John Mayer and Taylor Swift had some beef. Actually, it seems like Taylor has beef with all of her exes! However, John isn't getting off scot-free here, either. He has a long list of ex-girlfriends who haven't exactly been happy with his behavior! While John has really calmed down and cleaned up his act over the past few years, but in the past, he was known for making shocking statements about his relationships to the press, and acting like it was no big deal when his girlfriends would get offended.
According to E! News, John told the whole world about everything that Jessica Simpson wanted to keep private about their relationship!
He made some highly inappropriate comments that no woman would want the world to hear. Jessica was extremely upset over the fact that he did not once think of how she would feel when he made those comments. She said that she would not be accepting an apology from him. No one likes a guy who can't actually keep secrets to himself! Who knows, maybe John truly has grown up and treats women with more respect now. But clearly, he did not treat Jessica right.
4

Rita Ora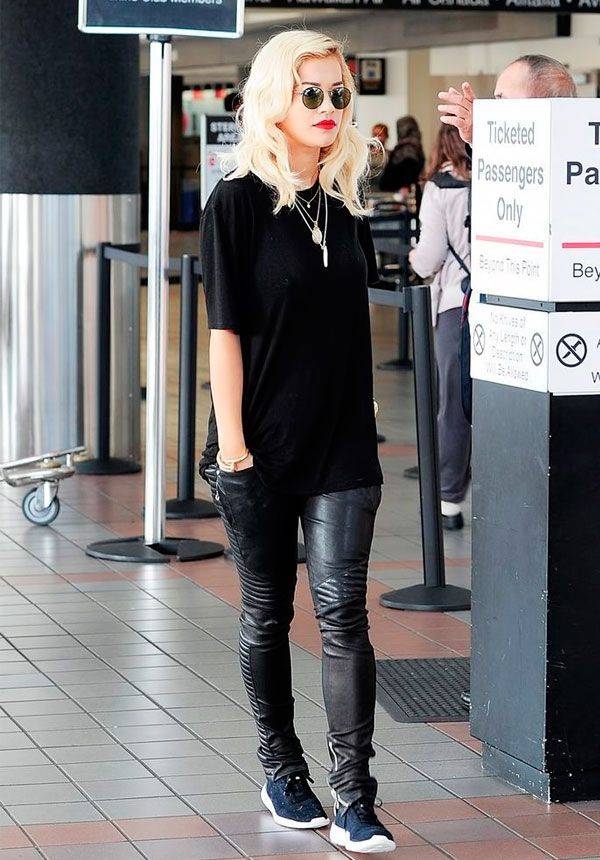 It's been a while since Rita Ora has had anything to do with the Kardashian family, but back in 2012 when she was first getting big and her music was getting some serious airplay, she was actually dating Rob Kardashian. Nowadays, all of the drama between Rob and Blac Chyna has helped everyone forget about the previous drama between Rita and Rob. But some of Rob's comments definitely have us wondering about what kind of person Rita really is. Sure, she's cute and puts out some infectious catchy tunes, but what was she like in their relationship?
According to Daily Mail, Rob and Rita did not have an amicable breakup. In fact, Rob lashed out at Rita on Twitter shortly after they split, and he wanted the world to know exactly why it was over.
Apparently, Rita was never honest with Rob about her feelings or actions, and let's just say that if you take Rob's word for it, she was never loyal, either. When Rita was asked about this, she simply lied and said that she never even dated Rob! Well, it's clear that she has no problem with stretching the truth whenever it happens to suit her.
3

Tyga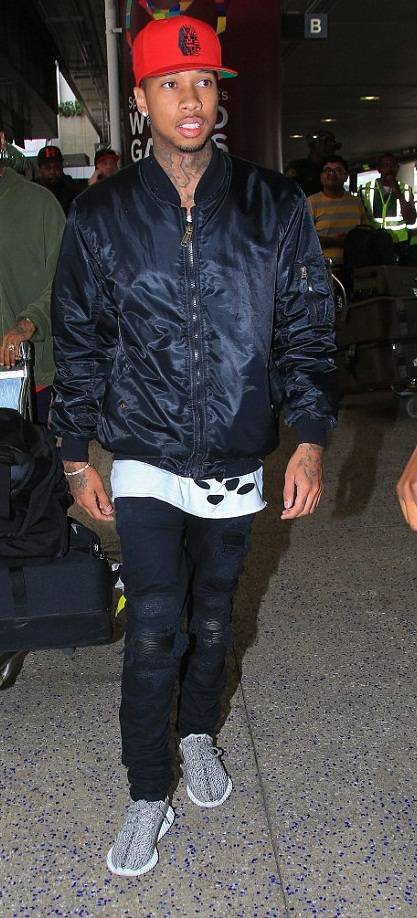 Tyga was at the center of Kardashian family drama for quite some time. When he was dating Kylie Jenner, the tabloids made a huge deal out of it. However, Kylie has long since moved on with the father of her child, Travis Scott, and she has left Tyga behind. But that doesn't mean that Tyga has gotten himself out of the web of drama yet. His other ex-girlfriend, Blac Chyna, has put him on blast for his bad behavior. Tyga might have a sort of bad-boy charm, but trust us, if what she's saying is true, he's not a guy worth crushing on.
According to People, Blac Chyna says that Tyga has never given her a cent of child support for their son, King Cairo. That's right, the famous rapper with an overflowing bank account has not given his son a dollar! Thankfully, Blac Chyna has a career and plenty of income of her own, but still, Tyga definitely owes it to his son to support him financially. It's the just the right thing to do. A man who skips out on his responsibilities as a dad is going down the wrong path, and it's a good thing Kylie walked away.
2

Kristen Stewart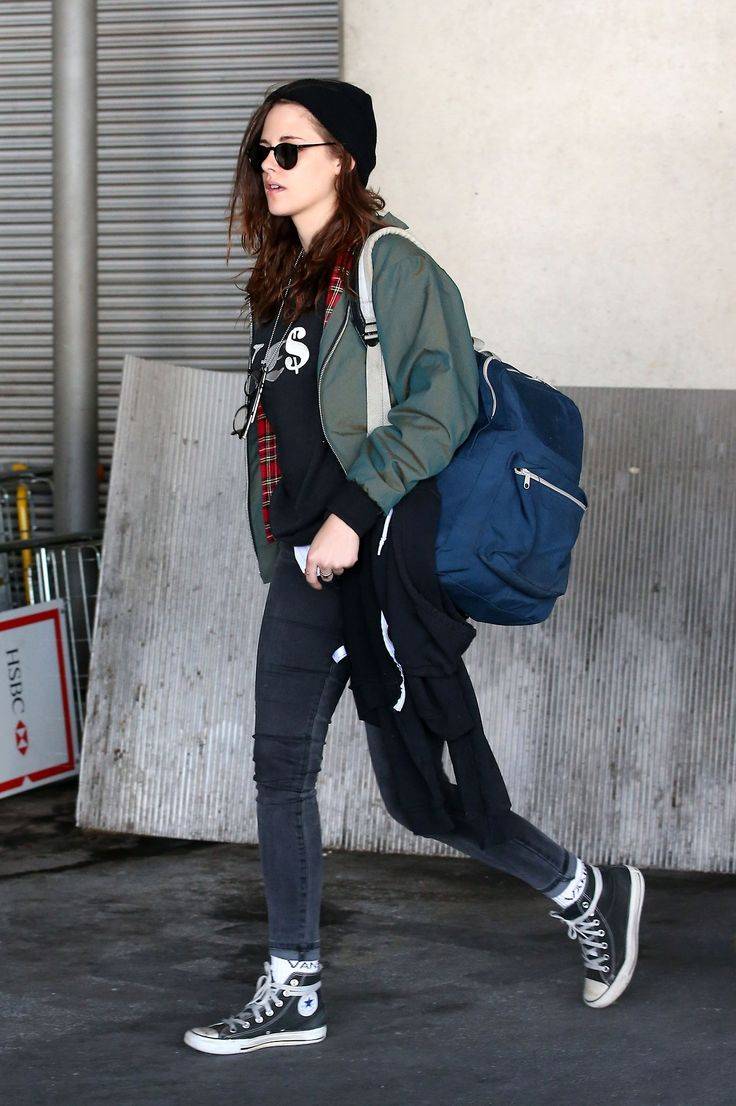 We all know the drama that went down between Kristen Stewart and Robert Pattinson. While the two were working together on the Twilight films, playing lovebirds Bella and Edward, they also happened to fall in love off screen. They dated for several years, and fans everywhere were so happy with the way things turned out. After all, what could be more adorable than Kristen and Rob falling in love just like Edward and Bella did?
Unfortunately, it was not meant to be. Their relationship ended with a major scandal that rocked the entertainment industry. Apparently, Kristen was not loyal to Rob, and caused even more controversy when it was revealed that she had fallen for the director of another film that she was in. According to Glamour, Rob said that it was one of the worst things that had ever happened to him! Awww, poor guy. Kristen definitely went down a few pegs in our eyes after this incident. What she did just was not fair to Rob, and furthermore, she truly broke his heart in front of the whole world. Our sympathies lie with Rob on this one, no doubt about it. Kristen was quite obviously in the wrong.
1

Jai Brooks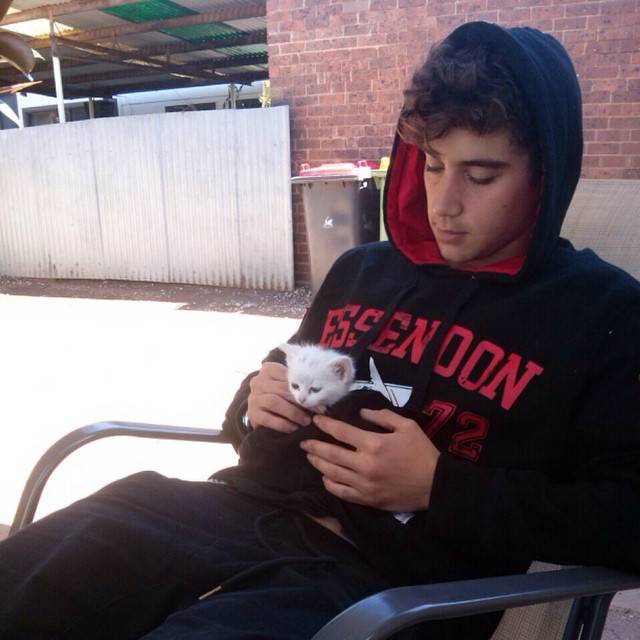 When Ariana Grande started getting big in the music world, she was deeply involved in a relationship with Jai Brooks. Jai is a YouTube comedian from Australia, and while this may have seemed like a random match for Ariana, she was head over heels in love with him at the time. And can you really blame her? He's got a good sense of humor, he's definitely cute, and he wasn't a huge celebrity in America, so he had a little more privacy. This probably felt like a relief for her.
But according to Gurl.com, Ariana was not happy in this relationship at all. She said that being with Jai killed her typical positive attitude, and her family and friends were concerned for her. She even said that if she didn't answer one of Jai's texts on time, he acted like it was the end of the world. Whoa, talk about controlling! Seriously, any guy who flips out over a simply text message needs to take a deep breath and just calm down. At this point, it is clear that Ariana moved on from Jai a long time ago, and if she was that unhappy, it's definitely been for the best.
References: glamour.com, eonline.com, dailymail.co.uk, huffingtonpost.com, vanityfair.com, nickiswift.com, vh1.com, usmagazine.com, j-14.com, usweekly.com, tmz.com, people.com, gurl.com
Source: Read Full Article