Who doesn't love celebrity fashion? Before any red carpet event, you always want to see what your favorite celebs are wearing. For some special occasions, like the Oscars, celebs will go for more classic looks, while at others, like the Met Gala, attendees are encouraged to go all out and be creative—and if you show up in a little black dress, everyone is going to be disappointed! But it seems like no matter how much money and advice from amazing stylists these celebs have, some of them will still go out of their way to choose an outfit that just looks outlandish.
At this point, we've seen it all on the red carpet. Gorgeous celebs will show up wearing something that looks like it was better suited for a middle school dance, and we'll catch ourselves shaking our heads and wondering, "Wait, seriously?" But hey, celebs aren't perfect—they're allowed to make mistakes, too! However, it's certainly entertaining to a poke a little fun at silly celebrity outfits. That's why we're here to play fashion police! Every celeb on this list has had some serious style mishaps—here are 20 celebs who really need to update this look in 2018.
20

Bella Thorne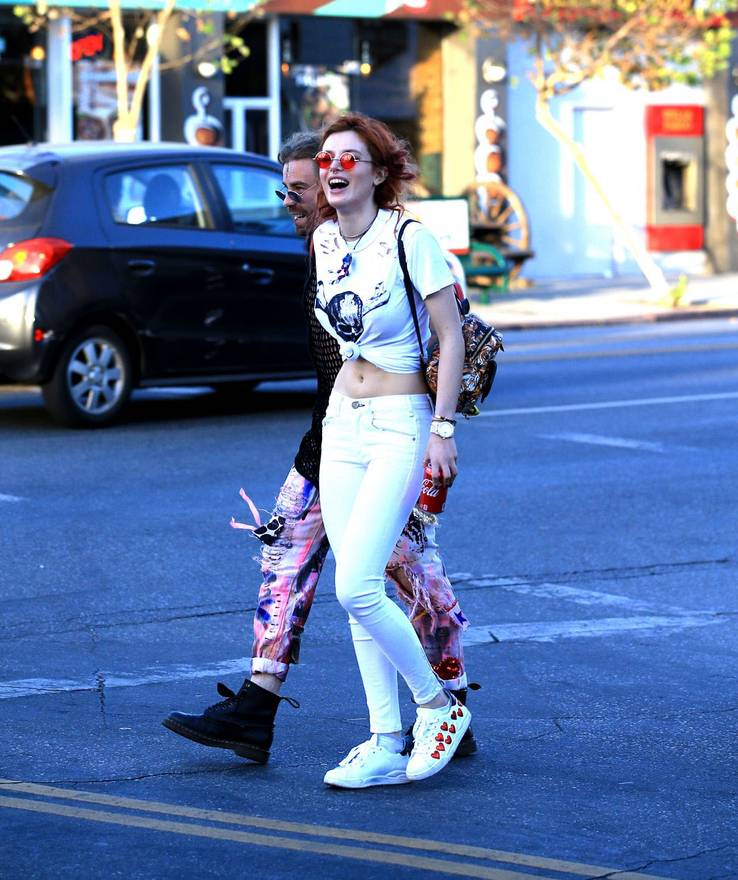 Bella Thorne is known for stirring up controversy with everything she does, so naturally, her style does not fit the norm. Sometimes, "unique" is a compliment, but when it comes to Bella's wardrobe, she may want to take some cues from the crowd and tone it down a bit. According to This Is Insider, Bella says that she favors dramatic looks with lots of sparkle and fabrics like mesh.
It's great that she likes to play around with bright colors, but she often looks like she is heading to a rave or a music festival—and it's not always a good thing!
19

Katy Perry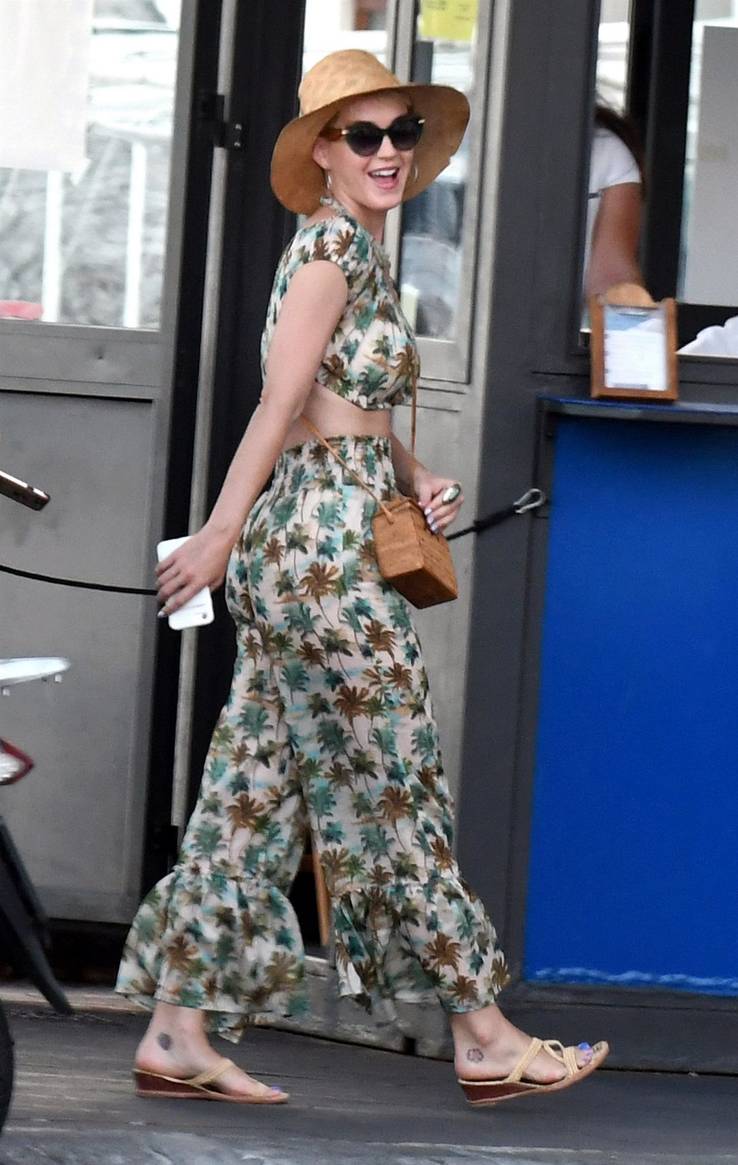 Katy Perry has always had an eclectic sense of style, ever since she rocked the music industry back in 2008 with her hit single "I Kissed a Girl." But lately, when it comes to her outfits, she's had a few more misses than hits. According to Huffington Post, Katy has basically dyed her hair every color of the rainbow, and she has always favored bright colors over neutral tones.
In the photo above, she was hanging out in Italy on vacation—but we've got to say, that matching set of muted florals wouldn't be in our suitcase on a Eurotrip!
18

Kaley Cuoco
Kaley Cuoco has always been in great shape, and she's a cute blonde with a naturally pretty face—she could rock anything! Well, almost anything. Judging by some recent photos of Kaley (like the one featured above), it seems like it's time for her to spruce up her wardrobe with some more mature outfits. According to AOL, Kaley has always been a fan of girly pieces like crop tops and princess-y ballroom gowns. And apparently, she also likes slogan tees.
She is in her 30s now, and some of those pieces just don't look appropriate for her anymore.
17

Jessica Simpson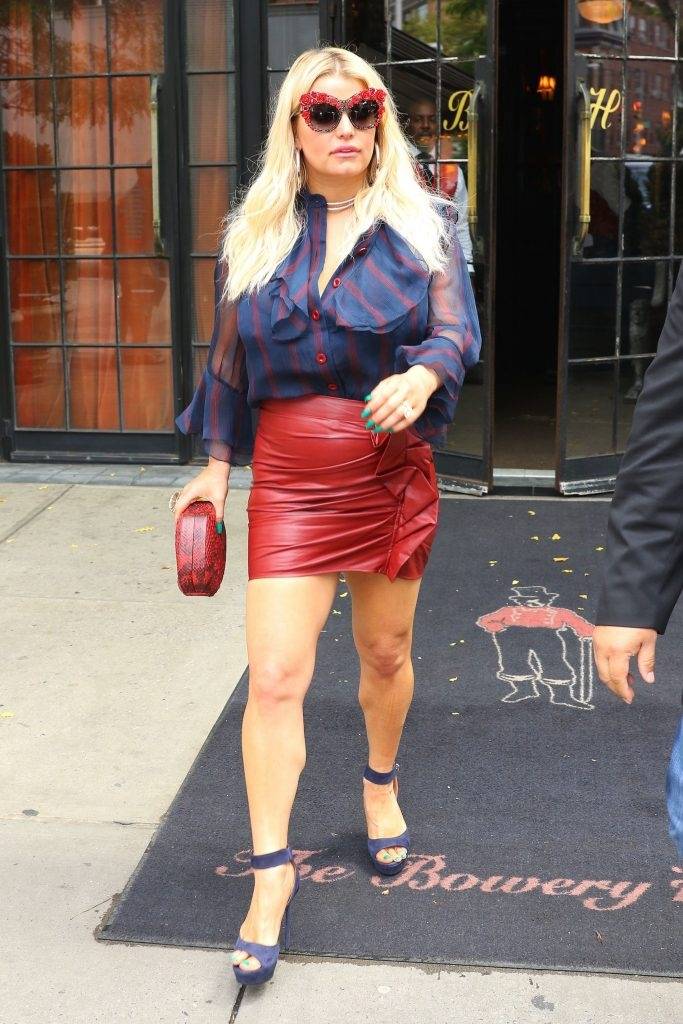 Jessica Simpson has made some fashion faux pas over the years! But then again, she got famous in the early 2000s, and everyone was walking around in denim skirts and Uggs back then, so we'll forgive her for that. However, she doesn't seem to have learned much from those days! This ensemble is a big fashion don't! The blue and red color scheme creates a harsh contrast, and her tight leather skirt looks like it's just squeezing her thighs!
According to InStyle, Jessica has her own clothing line at Macy's, so hopefully her designs are much cuter than this outfit!
16

Ariel Winter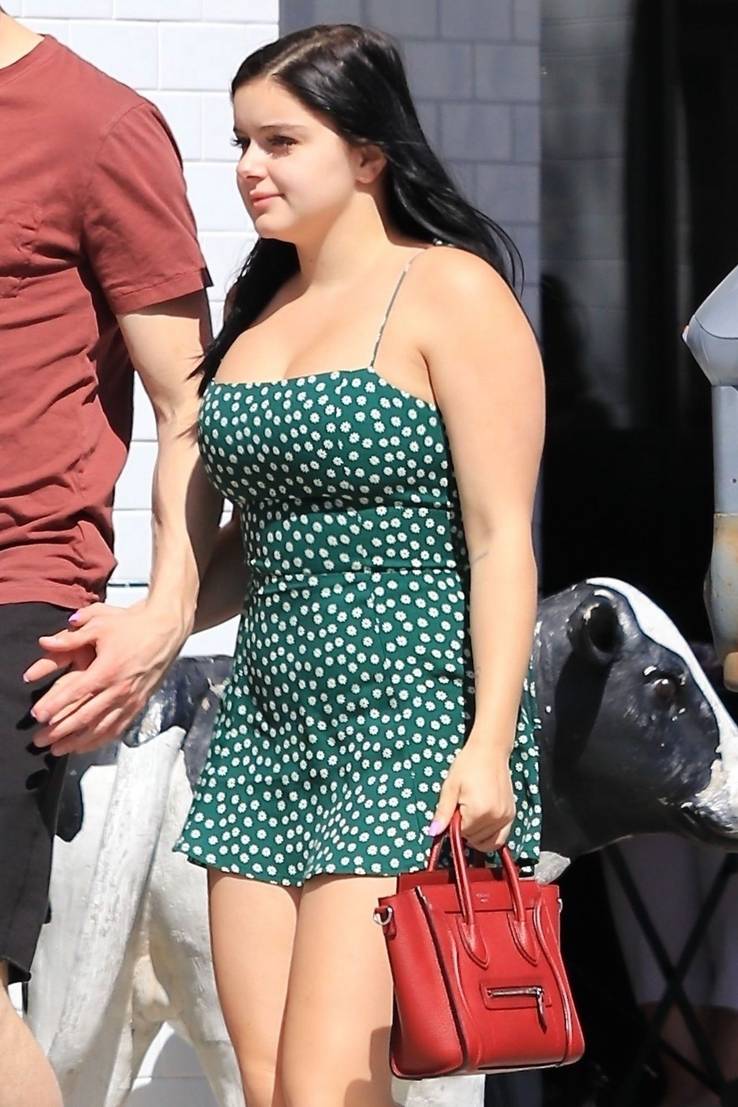 Ariel Winter has often ended up getting some critical comments about her style, but we'll be the first to admit that it's not totally her fault—after all, she is a bit curvier than average, and it can be tough to find the right clothes to suit her frame. According to People, Ariel says she isn't afraid of embracing her body or wearing whatever she wants! However, we have to say that the color scheme on some of her outfits is way off the mark. A green sundress with a bright red purse? It's not the holiday season yet, Ariel!
15

Gemma Collins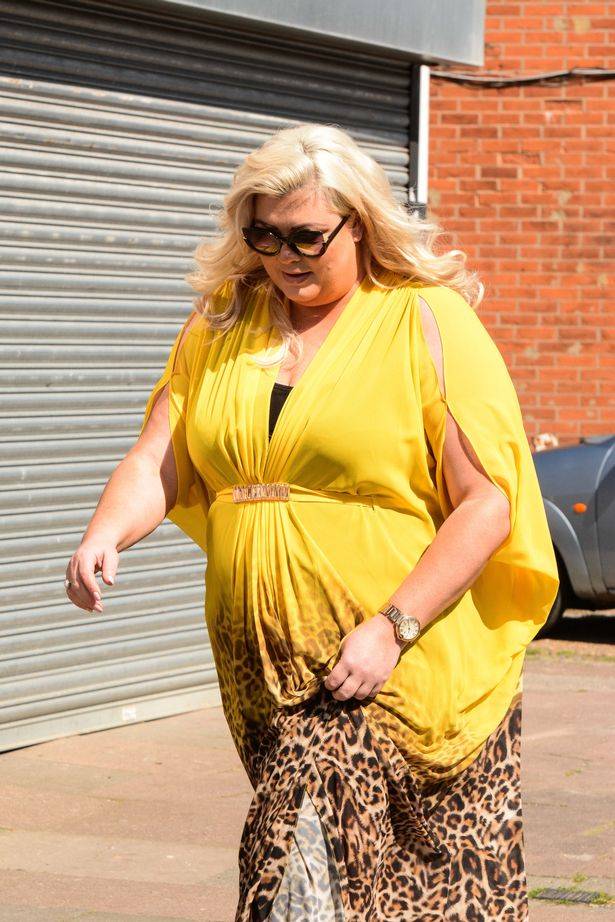 Gemma Collins, an English reality TV star most famous for appearing on the series The Only Way Is Essex, is also well known for her outrageous sense of style. We think she could use a makeover, although it's doubtful that she'll ever switch up her wardrobe—according to OK!, her unique fashion sense has garnered her a ton of publicity. She is always in the tabloids. Here, she's sporting a dress with a flowing yellow bodice that fades into a leopard print skirt. Bright colors with animal prints are a bold move, and unfortunately, Gemma does not nail the look.
14

Nicki Minaj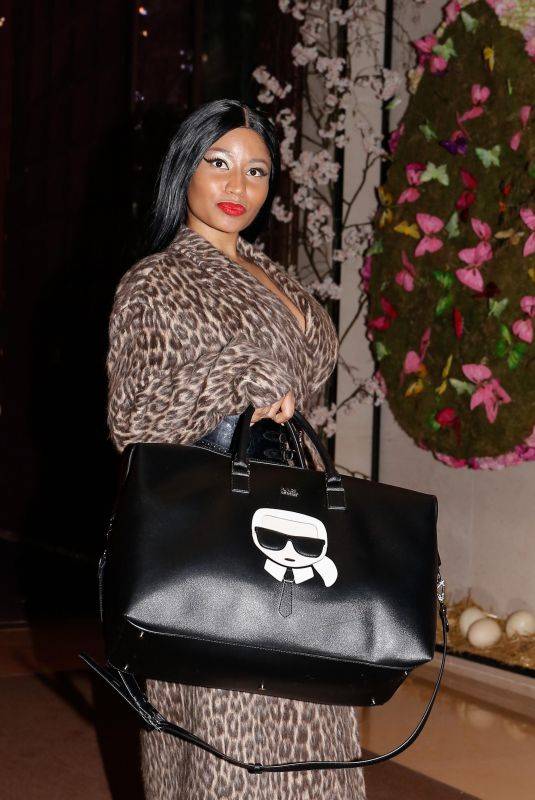 Nicki Minaj is either being praised or criticized for her style—it seems like very few people have opinions that fall somewhere in between! Nicki has always marched to the beat of her own drum, and that shines through in her wardrobe—for better or for worse. We have to say that right now, she is striking out style-wise. For example, according to Hawt Celebs, Nicki was photographed checking into her hotel in Paris in the ensemble above.
A leopard print gown with a black and white graphic handbag? Hmm, Nicki, sorry, but that may not be the best combo.
Featured Today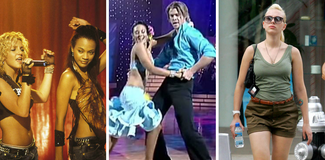 20 Embarrassing Things The MCU Cast Did Before They Were Superheroes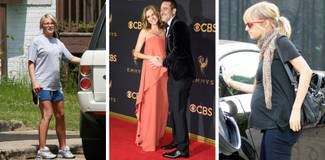 25 Pregnancy Pics That Broke The Internet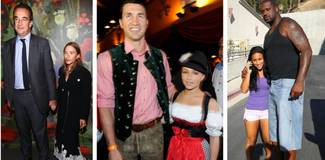 15 Surprising Celeb Couples With Dizzying Height Differences

13

Noah Cyrus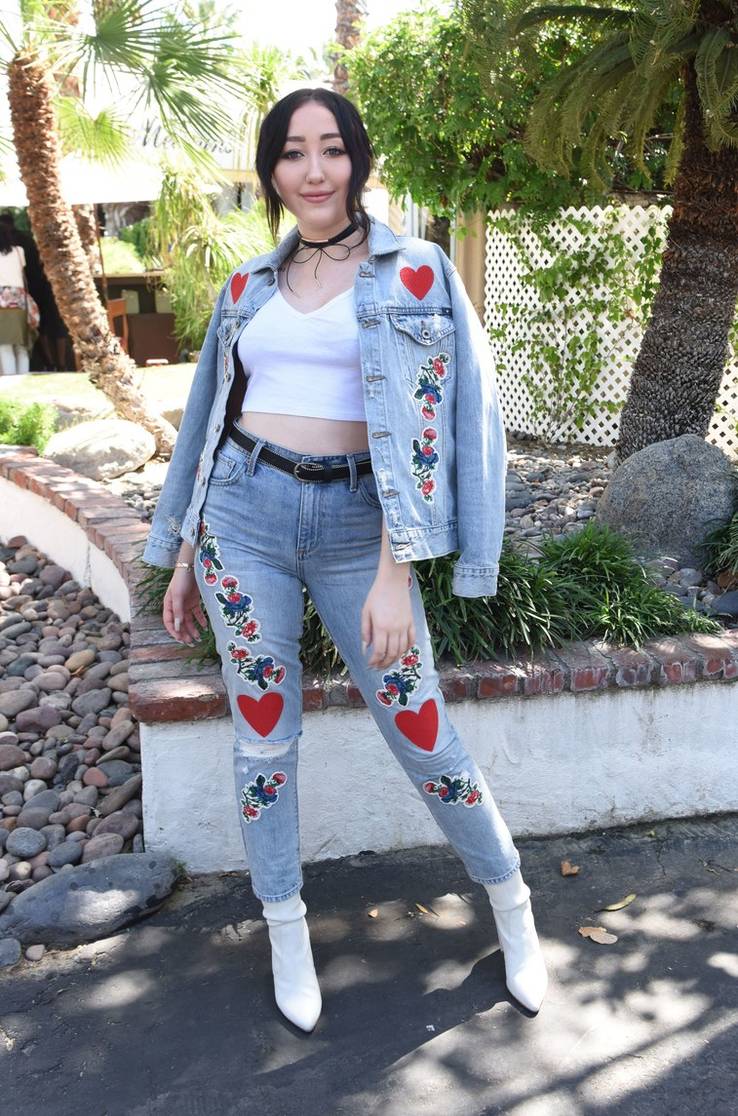 You probably know Noah Cyrus as Miley Cyrus's younger sister, but according to Entertainment Tonight, she has been working on her own debut album since 2016. Teen Vogue also reported that Noah performed at Coachella this year, which is where she was spotted wearing this outfit. But if Noah wants to stay in the spotlight, she might want to ditch the double denim and spruce up her style a bit!
This outfit just doesn't really do it for us, especially not for a performance at a major music festival where everyone is known for rocking their cutest boho chic looks!
12

Halsey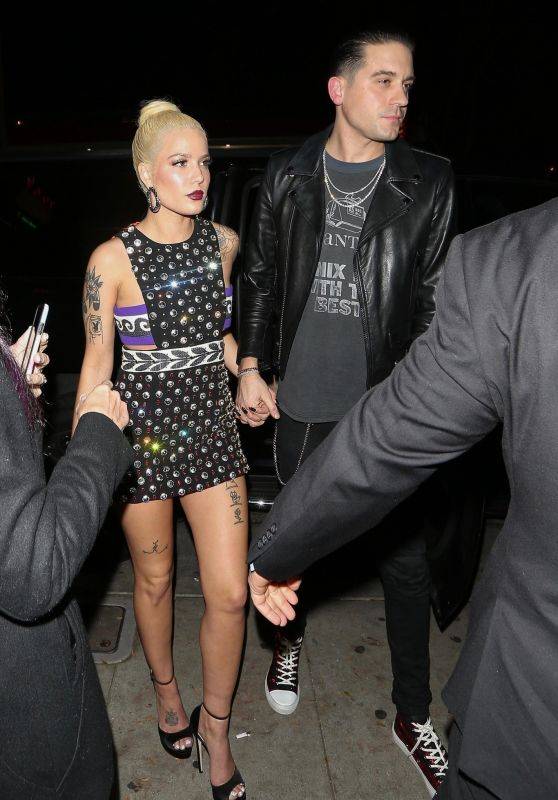 Halsey has never cared about forcing herself into a specific box when it comes to music or style, so we're used to seeing her questionable outfits by now. According to Billboard, she is a fashion icon in the making. But recently, some of her looks have crossed the line from "quirky hipster" into "trying too hard" territory. Just take a look at this dress she wore on a recent night out in Hollywood. The patterns are all over the place, the purple stripes don't work with the black and white, and the weird layering and cut outs look awkward, too.
11

Rita Ora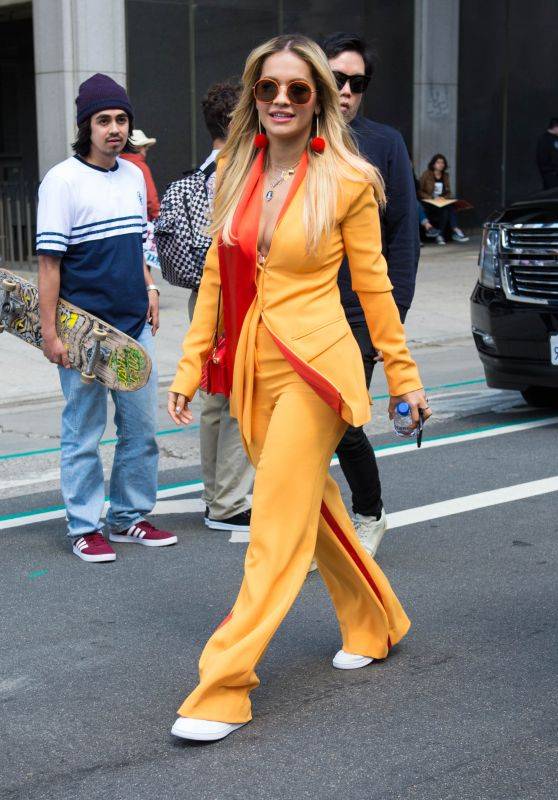 It seems like every time Rita Ora makes the tabloids, it's for all the wrong reasons. Whether she's fighting with Rob Kardashian on social media or releasing controversial music videos, she has definitely attracted her fair share of attention over the years! Unfortunately, her style has not been doing her any favors lately. Just look at this head-to-toe orange ensemble with red pom pom earrings! According to This Is Insider, many of Rita's fans have noticed that she's been making some odd style choices lately, and they're wondering if she's feeling pressure to dress differently to stand out.
10

Kylie Jenner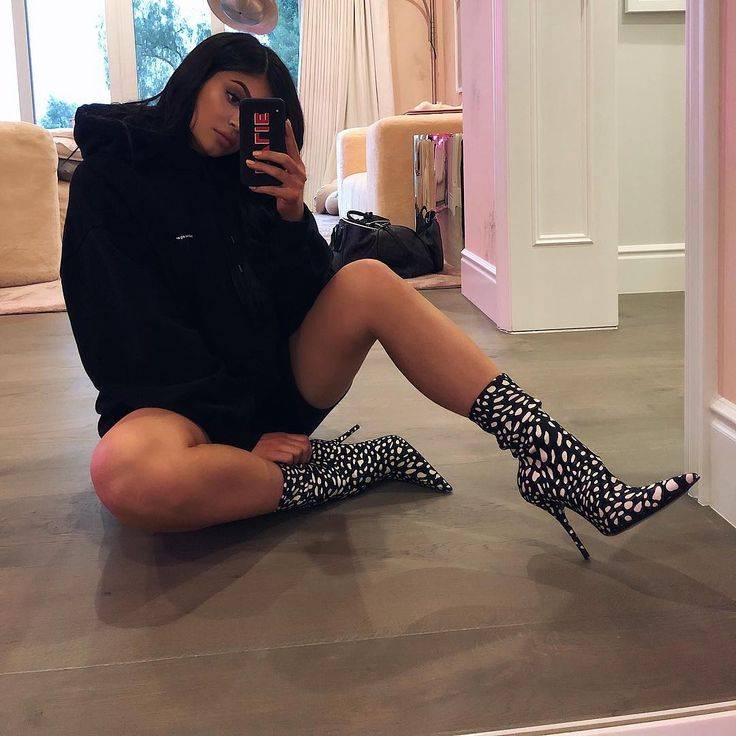 Everyone knows that Kylie Jenner just became a mom—she had her daughter Stormi in February after keeping her pregnancy a secret for months! However, it doesn't seem like she has made any effort to dress a little more maturely. Just check out the recent photo above. According to Seventeen, Kylie is mostly known for her "Instagram baddie" vibe, and it looks like she still intends to dress that way. It's fine when you're a teenager fishing for likes on Instagram, but when you're raising a daughter? Honestly, we think that Kylie will be changing up her style very soon.
9

Marnie Simpson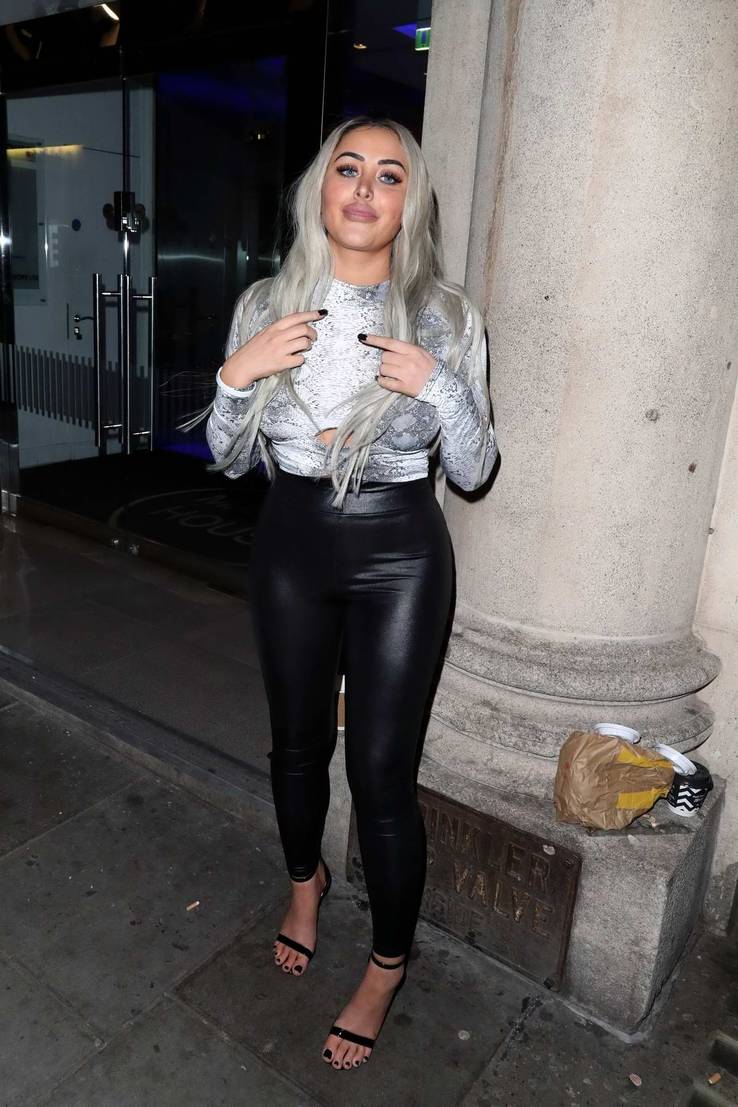 Marnie Simpson is one of the reality TV stars from the Jersey Shore spin-off Geordie Shore, and honestly, we could see her and Snooki hanging out. According to Heat World, Marnie has always been a prominent member of the cast, and she always dresses like she's ready to go out. Just like Snooki, she loves tight, shiny clothes that are perfect for clubbing. Marnie is always ending up in the tabloids because of her club outfits, and if you notice the random cutouts and mismatched textures on her outfit above, you'll understand why! The whole outfit is a bit awkward.
8

Fergie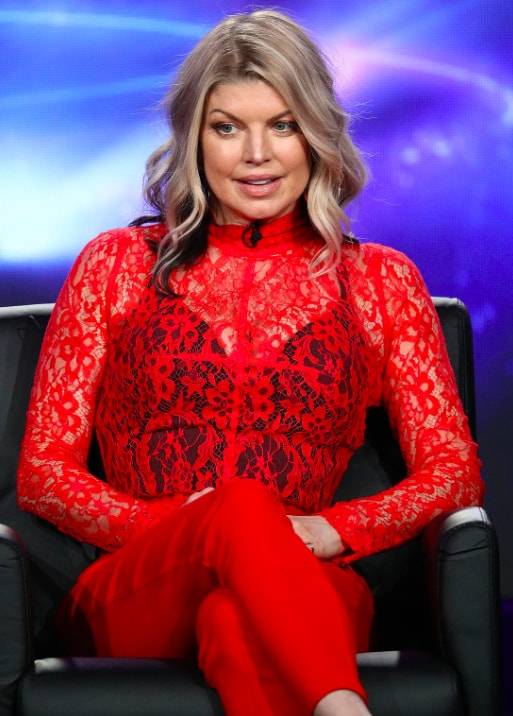 Fergie has always had some style quirks. After all, she was a member of the Black Eyed Peas, and with all of their futuristic pop hits, it makes sense that her look would be inspired by her music. According to Allure, her style has evolved over the years, and since becoming a mom, she has adopted a more mature look. But it might be time for her to hang up some of her old outfits! For example, the bright red lacy top she's wearing in the photo above is a little much. She's been wearing outfits like this a lot lately.
7

Iggy Azalea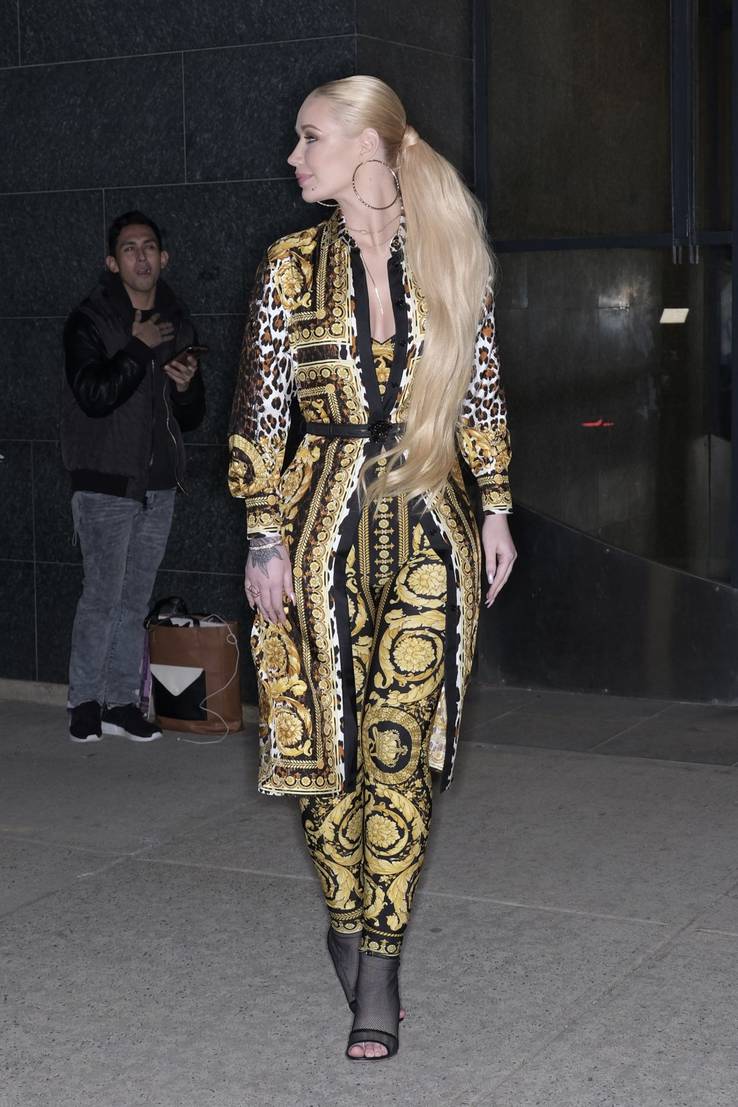 Iggy Azalea never intended to fit in. From the moment she burst on to the rap scene with her shiny yellow ponytail and Australian accent, she was trying to do something different. Now, she is trying to make a comeback with her new single, "Savior," but we're wondering if her style could use a makeover along with her sound! According to Refinery 29, Iggy says she doesn't care what people think of her style—and maybe that accounts for some of her more outrageous outfits! The ensemble above is just one example—the black and gold just clash too much.
6

Demi Lovato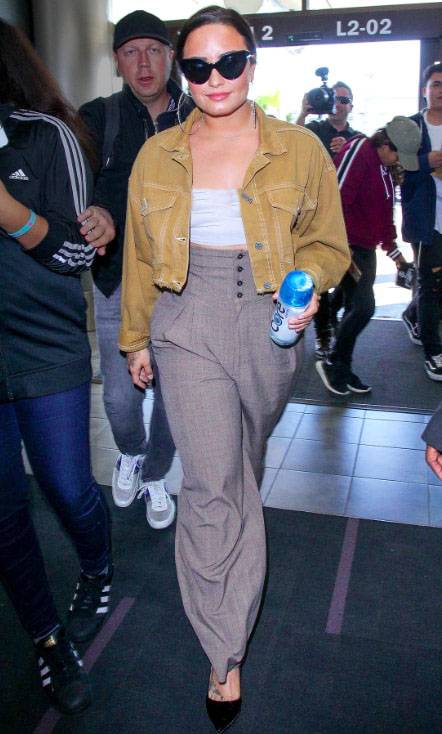 Look, we're going to start this off by saying that it's awesome to see Demi feeling so confident with her body these days—she looks amazing, and most importantly of all, she looks healthy. But she has had a few style disasters recently—maybe she is just experimenting with her look! According to This Is Insider, Demi earned her spot on a "worst dressed celebs" list last year, and it doesn't look like she'll be moving up to "best dressed" this year! She wore the above ensemble to the airport, and it doesn't look like a comfy outfit for flying.
5

Brianna Perry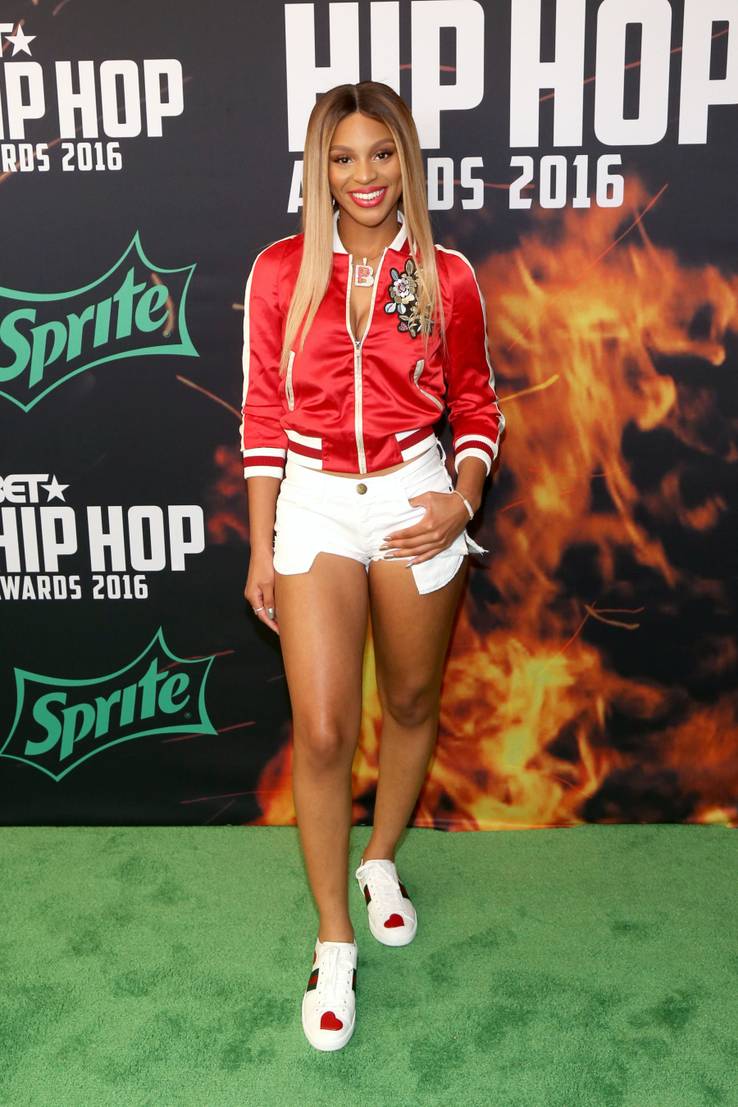 Brianna Perry isn't just a rapper (usually known as "Lil' Brianna"), she's also one of the stars of the reality TV show Sisterhood of Hip Hop. According to Billboard, she has actually been recording music since she was seven! However, despite her newfound fame, her style could use a little work. The outfit above was her choice for the BET Hip Hop Awards. She looks adorable—but it was all wrong for the occasion. Almost all of the other attendees were much more dressed up! Brianna seemed like she got the dress code completely wrong—not such a great look!
4

Jennifer Connelly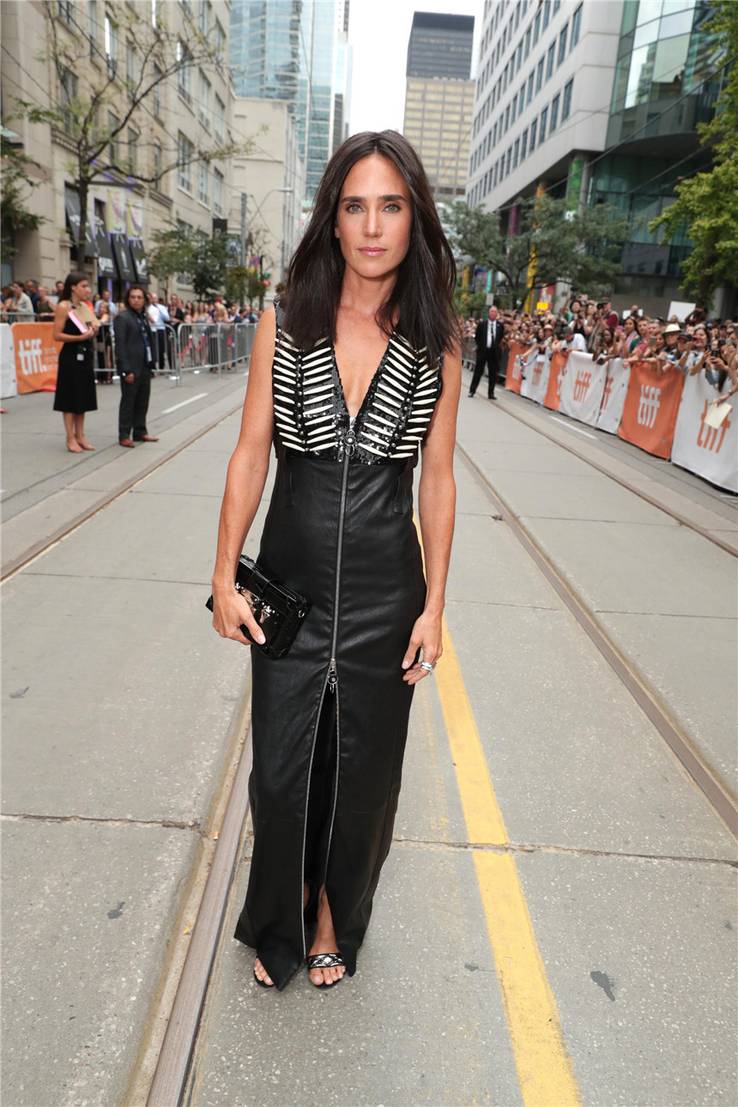 According to Marie Claire, Jennifer Connelly is usually one of the best-dressed celebs on the red carpet, but maybe she got bored with her favorite former pieces and has decided to mix things up a bit. We're not sure what really inspired this red carpet ensemble for a movie premiere, but we're not huge fans. The zipper up the front just looks a bit awkward, and there is a reason stripes are usually considered a "fashion don't." While going with a classic "little black dress" might not have seemed like an exciting option, it probably would have looked better!
3

Farrah Abraham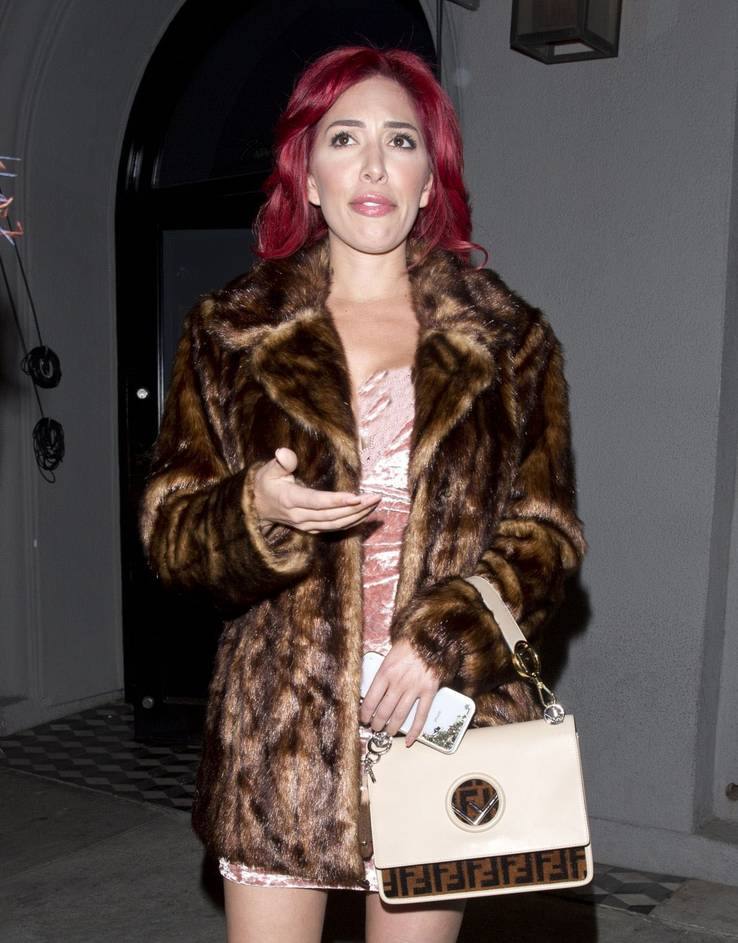 Farrah Abraham seems to care a whole lot about her appearance—according to In Touch, Farrah has admitted to "getting work done" a few times now. She clearly puts a lot of effort into making sure her face and body always look great, which is why her style is so confusing. She can definitely afford to hire a stylish for a little consulting, and she might need to! This look is all over the place—from the bright pink hair to the huge fur coat to the tiny pink velvet dress underneath, we're not sure what vibe she was going for.
2

Madonna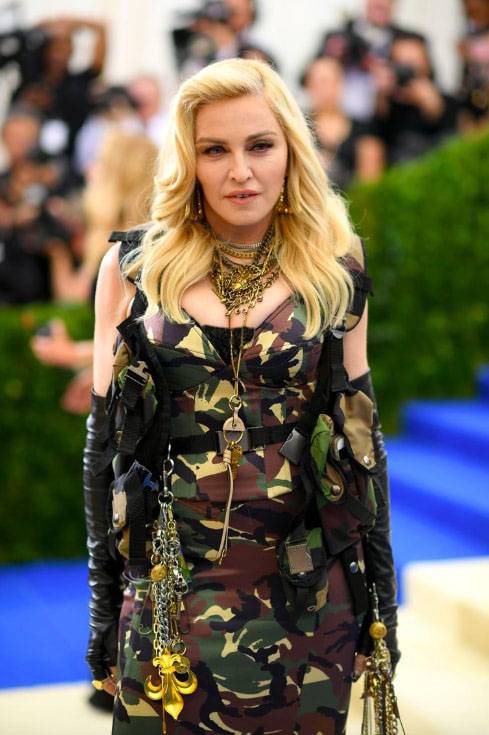 Madonna has been a style icon for decades, but it seems like her fashion sense is going downhill lately! According to Billboard, Madonna is known for going out of the box fashion-wise and trying out new looks that other people wouldn't dare to wear. Sometimes it works, and sometimes—like in the photo above—it just doesn't! Granted, this photo was taken at the Met Gala, where attendees are encouraged to be creative. But going full camo? Come on, Madonna, you know better! This outfit is just a major fashion faux pas—it's definitely not one of her best looks.
1

Jennifer Lawrence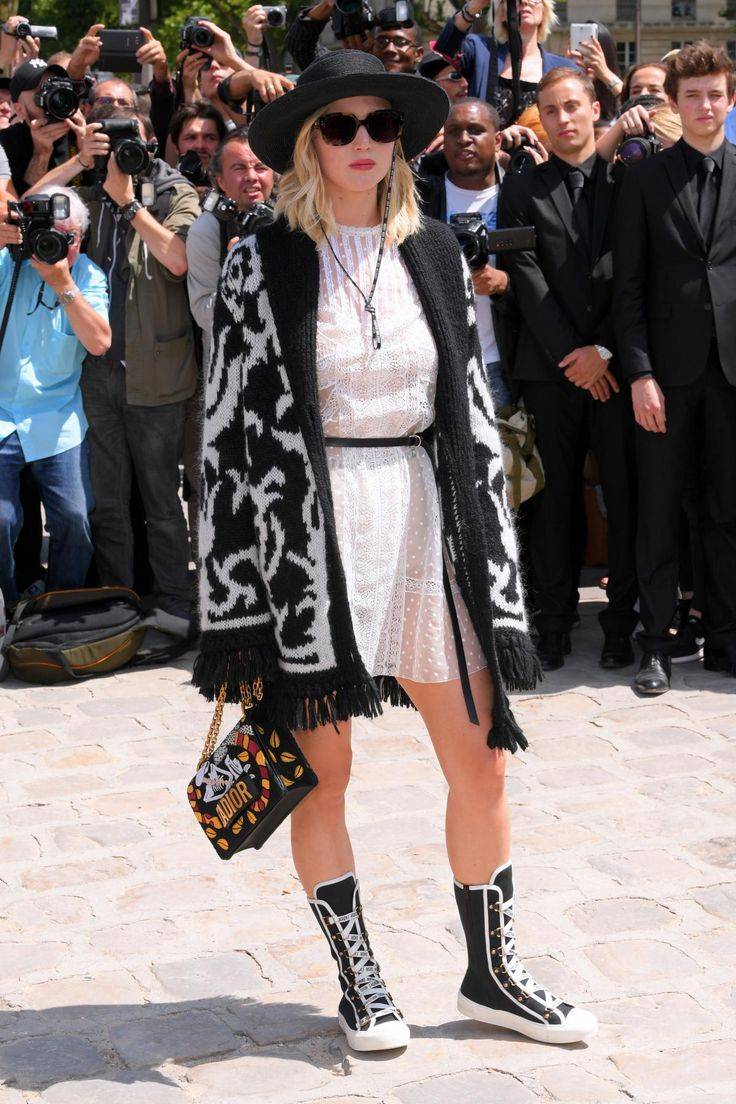 After a woman goes through a bad break up, it's common knowledge that she might try to make herself feel better with a little retail therapy, some cute shoes, and maybe a new haircut. It happens in every romantic comedy, right? Well, maybe that's what is going on with Jennifer Lawrence lately. According to US Magazine, Jennifer broke up with her boyfriend, director Darren Aronofsky, back in November 2017. Since then, her look has been a little…off. Come on, Jen, high top sneakers, a sweater cardigan, and a big hat at a formal event? Not such a good idea.
Sources: thisisinsider.com, huffingtonpost.com, aol.com, instyle.com, people.com, okmagazine.com, hawtcelebs.com, etonline.com, billboard.com, seventeen.com, heatworld.com, allure.com, refinery29.com, marieclaire.com, intouchweekly.com, usmagazine.com
Source: Read Full Article