If you have a brother or sister, chances are you get one of two comments. "Oh my gosh! You look so alike!" Alternatively, the slightly more awkward: "Oh. Really?" Either way, one thing is for sure. #Squadgoals are nothing without siblings. Hollywood may be full of insanely beautiful and insanely rich people, but these squads hit the brunching boulevards with the best BFF there is: your sibling. As every Kardashian, Hadid, Olsen, and royal prove that sibling power is the ultimate goal, hanging out with your sister or brother will make you twice as huge. Here's the thing, though. While some celeb siblings could literally be twins, others are actually twins (and you'd never even know they were related).
Genes are weird. We spend so much time comparing celeb kids to their parents, we totally forget about the siblings. Everyone knows Willow and Jaden Smith look alike (and are definitely the spitting image of their good-looking parents). Reese Witherspoon's daugher, Ava is a literal "mini me." While some celeb siblings proudly pose in front of the paparazzi, others are pretending that they're only children. Did you even know that Brad Pitt had a brother? Have you seen Taylor Swift or Sofia Vergara's sisters? Ever realized how "not like family" Prince William and Prince Harry look? We've got 20 celebs and their siblings lined up, and this lot will make you do a double take. From Gal Gadot to the Kardashian-Jenner sisters, it's time to take a long hard look at celebrity siblings (and their very "non-sibling" looks).
20

KIM AND KHLOE BARELY LOOK LIKE SISTERS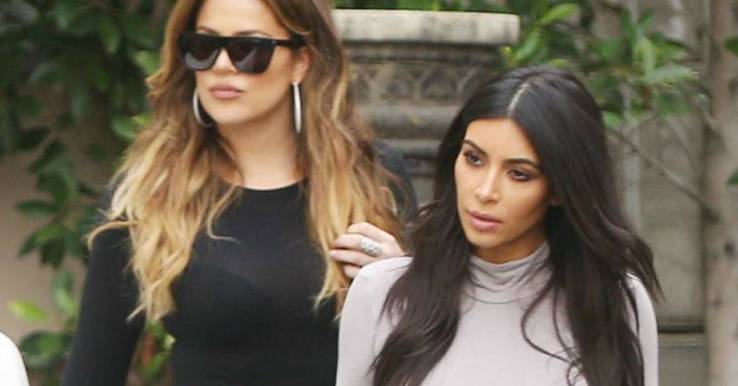 These two form some of the most famous sisters in Hollywood. Kim and Khloe Kardashian are the symbol of #sisterpower. They hang poolside in their Calabasas mansions, hit up the hottest brunch spots in Malibu, and vacation in Mexico. These two might share the same last name, mom, and dad, but they literally look like they're from different families. This one goes way beyond hair color or the odd feature. Okay, let's put this into words the Kardashians can understand: If Kim is Louis Vuitton, then Khloe is Gucci. Of course, they're rich enough to empty out both stores in one afternoon, but are they buying shades to disguise their very different faces?
Khloe has gone through a really hard time, recently. The leaked press info that baby daddy, Tristan Thompson was spotted "cozying up to an unknown female in an NYC bar" just days before Khloe gave birth was a giant shock for her. Following the rumors, new mom Khloe has faced with Tristan, Kim appeared on The Ellen Show in support of Khloe. "Poor Khloe," Kim said. "I don't even know how to describe it." But they don't look alike.
Kim and Khloe may not look the sister duo you'd imagine, but these besties are close beyond belief. Weirdly, though, they're not the only Kardashians on this list who look surprisingly different. Keep reading…
19

PRINCE WILLIAM AND HARRY MAY NOT BE BROTHERS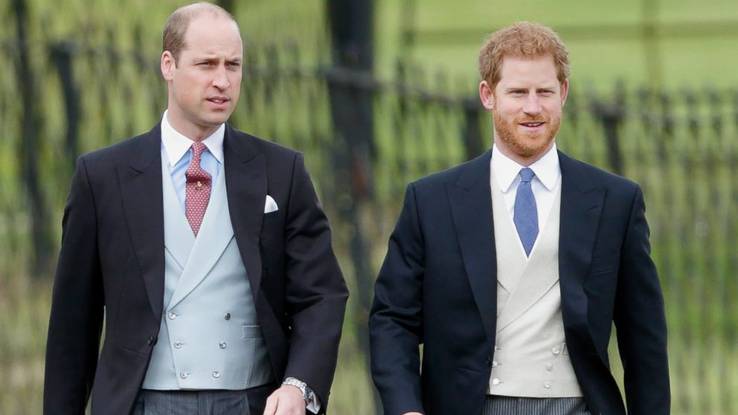 If you've ever looked at Prince William and Prince Harry and thought, "No way are these two brothers," you might be right. The royal family has just as much hush-hush scandal as Hollywood, although they mostly do a better job of covering it up. These two princes both had Princess Diana as their mom, but they lost her tragically in a car accident in 1997. Every British newspaper, including The Sun has hinted that these two brothers don't share the same dad. Princess Diana has openly admitted that she was not a great wife to Prince Charles and may have had a relationship with a certain red-headed ex-army captain, James Hewitt.
In 1995, Prince Charles and Prince William's mom told BBC Panorama that she had had a relationship with James Hewitt. This red-haired man looks exactly like Prince Harry. Despite reportedly selling 64 love letters from Princess Diana, James has always denied that he is Prince Harry's real dad.
Before you think this is just one more story where two brothers don't share the same dad, you need to realize what this means for the British monarchy. If Prince Harry isn't actually Prince Charles' son, his legitimacy to the British throne could be in jeopardy. That could get pretty messy, considering Harry is set to marry Meghan Markle in the coming month…
18

ARIANA GRANDE LOOKS NOTHING LIKE HER OLDER "VENTI"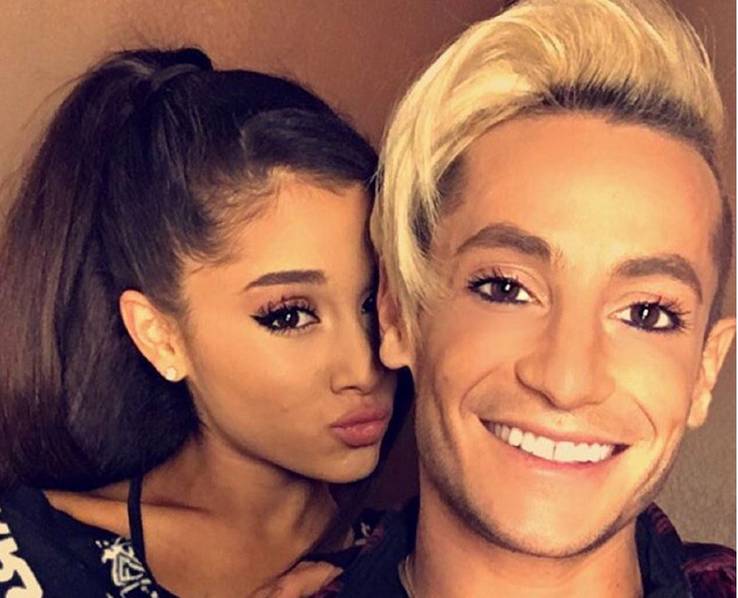 Bubblegum pop is so busy lining up to be one of Ariana Grande's 135 million Instagram followers, it's forgotten that there's an older brother in town. The pint-sized pop princess has every magazine on the planet waiting to interview her, but there's less of a line for her brother, Frankie Grande. Technically Ariana's half brother, Frankie is a whole ten years older than his star of a sister, but they couldn't look less related if they tried. The great thing about being an older sibling is that you can look at your little sister with perspective. The great thing about being an older sibling to someone as famous as Ariana Grande? You can give interviews about her.
"We're so close and everything is passion," Frankie told Fuse. "I'm passionate about her […] I'm passionate about her dogs, her Snapchat, her Instagram. Me and Ariana are like glue." If you passed these two in the street, though, you'd probably think Ariana was with a random fan.
Frankie does have a career of his own. The theater star is currently acting in the Broadway version of Cruel Intentions, although he has been a YouTube personality for a while. Still, with just 1.7 million Instagram followers, his fanbase is pretty much what Ariana gains in a month.
17

GAL GADOT AND HER SISTER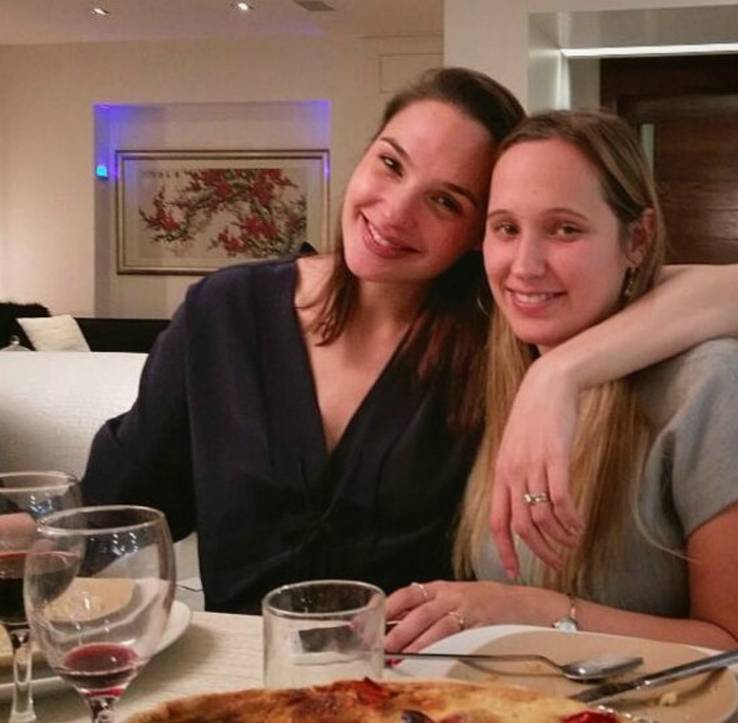 Gal Gadot is ranking very highly on most lists these days. The formerly unknown model exploded onto the Hollywood scene as the real life superhero she is, and becoming Wonder Woman will get you noticed. Gal is fierce, beautiful, very strong, and every guy (and girl) in the world is in love with her. Unlike other starlets who flaunt their status in designer clothes, a humble Gal keeps it real, and that includes sending out #love vibes to her sister, Dana. But these two don't look much alike. Cosmopolitan asked Gal who the real Wonder Woman is in her life. Gal said that her mom is the "real Wonder woman in her life." "I love you the most!" Gal wrote on Facebook. "So proud to have a sister like you, good-hearted, smart and loving… You're like a ray of sun."
Gal looks cute with her low-profile sister Dana here, but "sisters" isn't the first word that comes to mind.
In fact, Gal has referred to model Doutzen Kroes as her "Amazonian sister" in an Instagram post, although Gal keeps the real love for her true sister, Dana. While Gal is brunette, her sister is blonde, with a very different set of facial features. Dana is currently studying psychology in Gal's native homeland of Israel (where girls serve in the military for two years).
16

THE JOLIE-PITT KIDS DON'T LOOK ALL THAT SIMILAR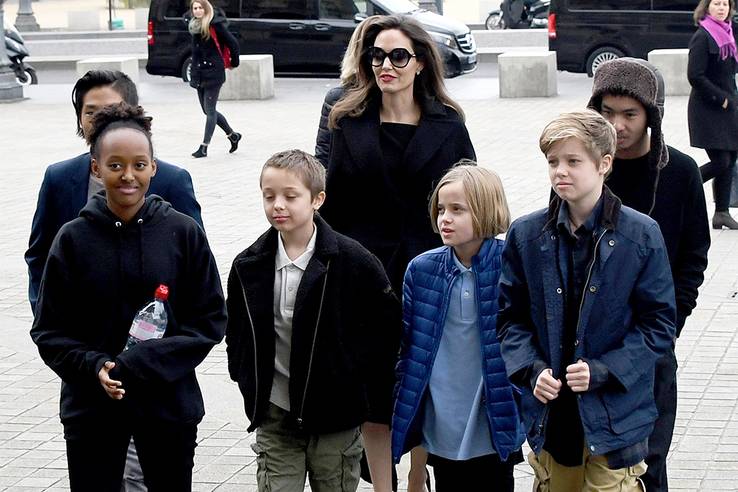 Keeping up with the Jolie-Pitt kids is hard work. 12 years of Brad Pitt and Angelina Jolie gave us six new Hollywood kids on the block, although three are Angie's own adopted kids. When Hollywood's hunkiest actor and the "World's Most Beautiful Woman" (according to Vanity Fair) got together, the world was expecting some very beautiful babies. The Jolie-Pitt marriage may have collapsed, but they definitely delivered when it came to the kids. Shiloh-Nouvel is a fashion icon in her own right now, but she doesn't exactly look very related to her younger twin siblings, Vivienne and Knox.
Shiloh Jolie-Pitt doesn't look a whole lot like her younger twin siblings. Here they are at the Louvre Museum in Paris, being raised by a now very single mom, Angelina Jolie.
Angie has gushed about her kids in so many interviews, we've lost count. The press told a different story, though. Brad personally called their marriage "chaos" in his GQ interview. The Sun also reported that despite spending $900,000 a year on nannies for the kids, the family's employees couldn't cut the "madness." Vivienne and Knox definitely look like twins, but Shiloh isn't cutting it here as "big sister." To be honest, though, the whole Brangelina thing is so exhausting, we're just glad these kids are still smiling.
15

J-LAW'S BROTHERS LOOK MORE LIKE IN-LAWS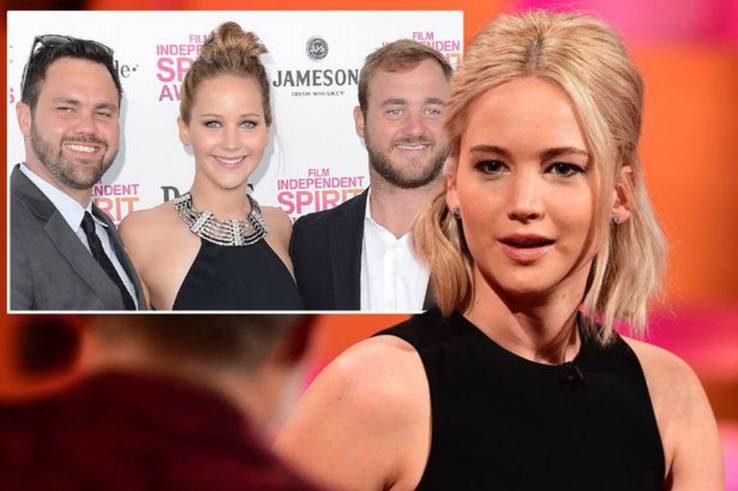 This one still has us staring. That's before we even get to Jennifer Lawrence's humorous Rolling Stone quote: "I'm attracted to my brother." The Hunger Games actress is just one more beauty who had no idea she'd ever get this famous. Outstanding performances have won J-Law an Oscar, although she's no diva. Munching a giant pizza slice on the red carpet will prove that, but pizza isn't the only thing J-Law takes to the red carpet. Keeping your family close is big in Jennifer's books, although it would help if her two brothers looked a bit more like her. The American Hustle actress has two older brothers, Blaine and Ben.
J-Law joked about being attracted to her brother to Rolling Stone in 2011. Admitting that she's a total "redneck", Jennifer joked about sticking to her humble Kentucky roots. Jennifer's brothers, Ben and Blaine, look more like in-laws than brothers, though.
While Jennifer has embraced the Hollywood glitz and glam, her brothers have stayed out of the limelight. Ben is a tech businessman and Blaine manages his own day camp called Camp Hiho. Like good Southern boys, they're both married with kids. Of course, when you're a Hollywood star, you don't settle for a nice wholesome marriage. You date. Or rather, for Jennifer, you hint that you want to date your brother.
14

SCARLETT JOHANSSON IS A TWIN?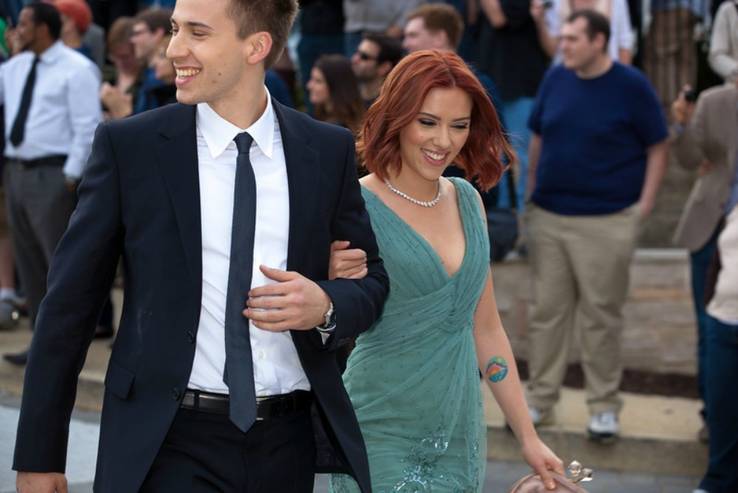 The cast of the MCU is big. Beautiful, bold, and built for Hollywood, Scarlett Johansson is breaking box office records one movie at a time. The Avengers star has climbed the Hollywood ranks to become one of the industry's most famous faces. At just 33, Scarlett has conquered emotional roles like Vicky Christina Barcelona, and like any Hollywood star, ScarJo has two divorces behind her. Standing by her side, though, is her twin brother, Hunter. Yes, twin. Here she is with her twin bro, although looking at them, you'd never know.
Scarlett has a twin brother, Hunter, who is three minutes younger than her. "I've got a close relationship with him," Scarlett told Gala. Hunter appeared alongside Scarlett in 1996 movie, Manny & Lo.
Celebs have the tendency to use their famous status to get their siblings a sweet deal. The Olsen twins have done it, and the Hadid sisters are making a killing from being related. Hunter has his eyes firmly set on politics, though. He worked on the 2008 campaign and reelection of President Barack Obama, along with several high profile events such as the White House Correspondents' Dinner. Wait, you have a twin who earned $20 million from the 2015 Avengers movie, and you don't want a piece of the action? Okay…
Featured Today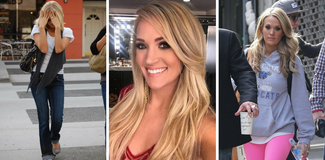 20 Things About Carrie Underwood That Make Fans Rethink Her Nice Girl Image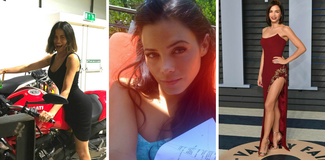 25 Photos Of Jenna Dewan (Now That She's Single)

20 Celebs Who Chose Surprising People To Date This Year

13

THE KENDALL + KYLIE LINE… OKAY THEN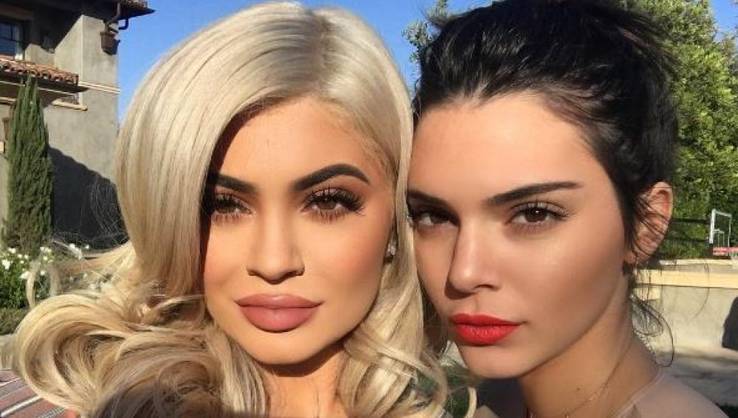 Told you it wouldn't be long before the Kardashian-Jenner clan made another appearance. Kendall and Kylie Jenner have wasted no time cashing in on their sister status. The Kendall + Kylie clothing line, app, and #sistervibes image on Instagram are living proof that your nearest and dearest are the path to millions, but these two are a million miles apart. First off, they look completely different. Kendall stands out for her narrow features and Amazonian height. If anything, curvier Kylie looks more like her half-sisters, Kim and Kourtney. Then there's the fact that they fight all the time.
"I hate her so much sometimes," Kendall told Harper's Bazaar in 2016. These two are at each other's throats all the time on Keeping Up With The Kardashians. Kylie is reportedly jealous of Kendall's modeling career. Radar Online also revealed Kylie is "fed up with Kendall's superior attitude."
These two might pose with ponies or send out huge hugs on their social, but the Kendall and Kylie feud is one of the biggest sibling rivalries around. Kendall and Kylie might be working together to become billionaires according to Forbes, but their feelings for one another are right up there with their different looks. They have different sports interests, food favorites, and we're not surprised that makeup queen Kylie is jealous of her model sister.
12

TAYLOR SWIFT'S BROTHER ISN'T IN HER SQUAD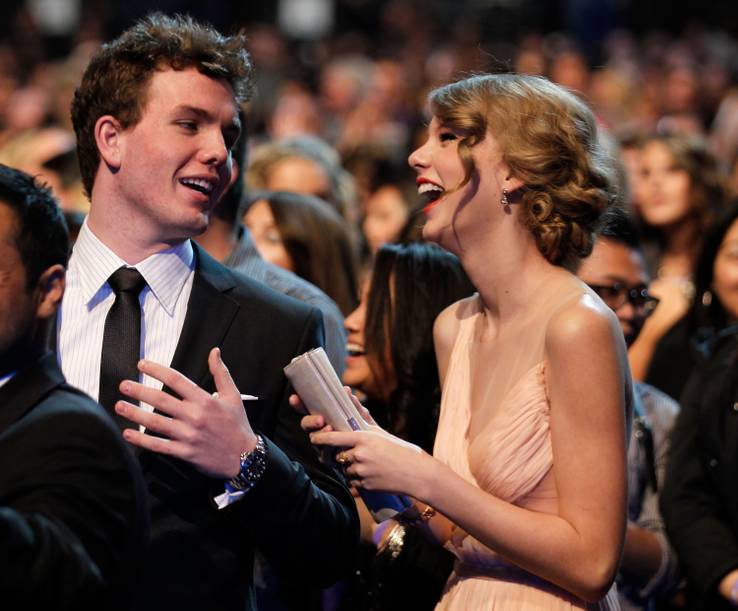 Move over, Kim K. Taylor Swift has the most powerful squad in Hollywood, and this singer cherry-picks her pack. The Tay-Tay clique is a tight-knit circle of invite-only celebs like Selena Gomez, Gigi Hadid, and Kendall, and membership comes with a long list of Ms. Swift's rules. Here's the thing, though. Just look at those names. The Hadid girls are sisters, so are the Jenners, and Selena is always gushing about her little sisters. The last time Taylor remotely showed any sisterly love for her brother Austin was back in 2015, when she visited his Notre Dame college campus.
Taylor looks nothing like her younger brother, Austin. She also barely spends any time with him. Austin is finding his own way, though. The budding actor has made enough waves to be interviewed by Vanity Fair. "Sometimes I learned myself, and learned through watching her," Austin said.
Vanity Fair described Austin as "gentle, brainy, and measured in person." Of course, we can't help but notice that Austin is a pretty good-looking guy. Taylor, however, has a bit of an ego reputation. According to Business Insider, Taylor "freaks out" if her favorite Ben & Jerry's flavors aren't in her dressing room. Her  "before 11 A.M." Starbucks orders are also absurdly strict. Not surprising, then, that Austin is sticking to his own path.
11

BEYONCE DOESN'T LOOK MUCH LIKE HER SISTER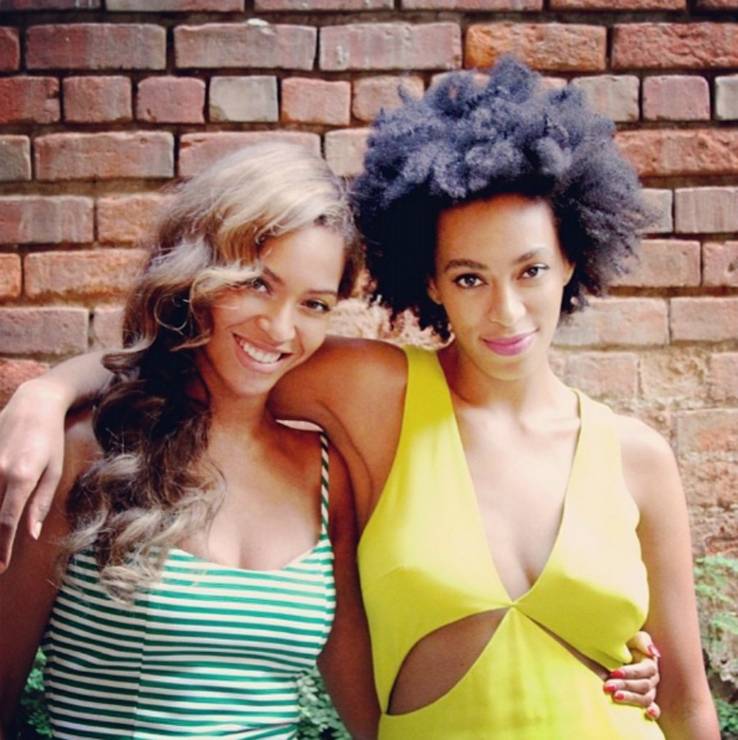 If you put the words "Beyonce" and "family" together, you're likely thinking of the family she and husband, Jay-Z have formed. Music's biggest power couple are out-doing the Kardashian Wests with how lavishly they splurge on their three kids, and they've joined the "unusual names" club with Blue Ivy, Rumi, and Sir. Still, Bey has family of her own, but they don't look much like her. The "Single Ladies" singer is one of the richest women in music. Raking in a staggering $104 million over 2017 according to Forbes, Bey has definitely out-done her husband when it comes to cash. As to her sister, Solange, there's barely a word out there.
Beyonce and Solange Knowles formed part of girl band, Destiny's Child in the 90s. Bey was the clear front-runner, though, and she's built herself an empire. Beyonce told Time she is "Solange's biggest fan," but Bey kind of acts like she doesn't know her sister.
Solange Knowles is a singer and minor fashion icon, but she doesn't hold a candle to Beyonce's fame. Looking at this pic, you can't help but notice that they couldn't look less like sisters if they tried. Beyonce would probably have more time to spend with her sister if she wasn't "Ruling The World."
10

NOR DO KATE AND PIPPA MIDDLETON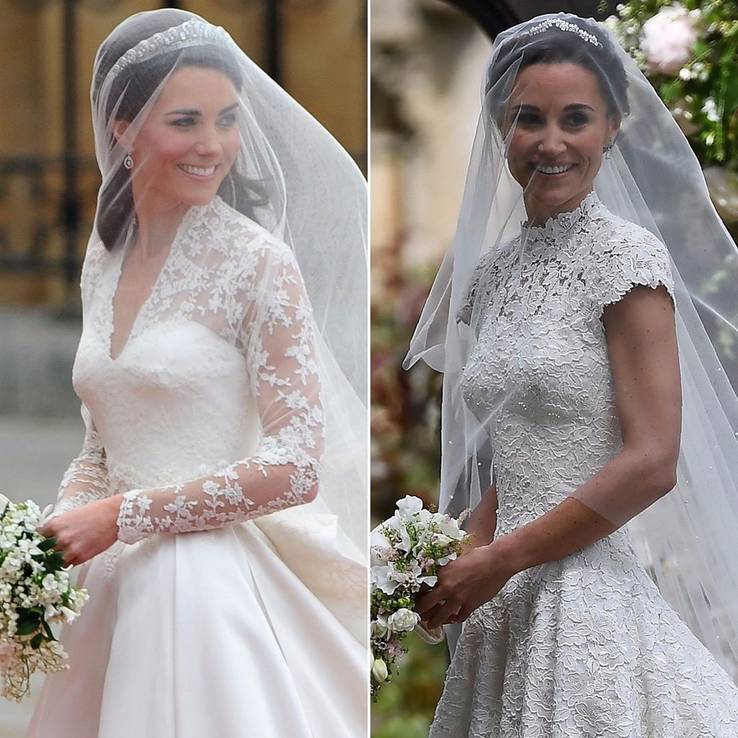 You can't say that these two haven't found fame. The world may be gearing up for royal wedding mania 2.0, but Kate Middleton got there first. Her 2011 wedding to Prince William cost a staggering $36 million, according to the The Daily Mail, and regular old Kate became Her Royal Highness The Duchess of Cambridge. Kate has a younger sister, Pippa. Of course, when you're a bridesmaid at the biggest wedding on the planet, the world is going to notice you. Pippa has had her own wedding, but behind the veils and gowns, these two sisters couldn't look more apart.
Kate Middleton wore a $51 Zara dress to her younger sister, Pippa's wedding. It all changed, though, when Kate married Prince William in a $36 million wedding in 2011. Kate and Pippa may not look alike, although they did both grow up on British "porridge" oatmeal and toast dunked in boiled eggs (eggs and soldiers).
Just as the world's focus was exploding on Kate, Pippa gave an interview to Hello Magazine. Pippa revealed that she and Kate are super-close. Before Kate had to resign to royal duties and somewhat dull waving and greeting, the sister duo were partners in crime at London's top clubs. Of course, that all changed overnight…
9

DID ANGELINA PICK THE WRONG PITT BROTHER?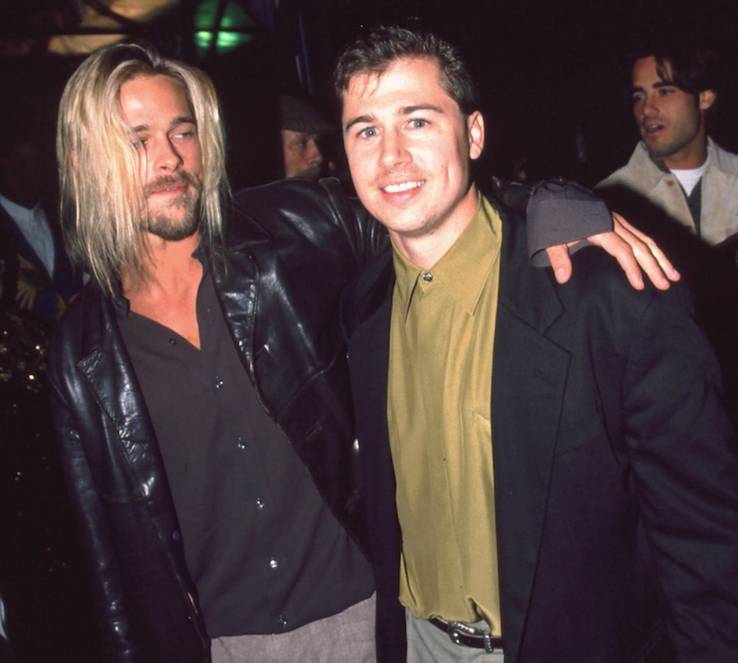 Well, hello, Mr. Pitt we never knew existed. Between his blockbuster movies, high-profile Angelina Jolie divorce, and the whole Jennifer Aniston thing, Brad Pitt just doesn't stop making headlines. The Fight Club actor had a humble start handing out flyers for a fried chicken joint (complete with giant chicken mascot costume). Brad has conquered some of Hollywood's biggest movie roles, and he's definitely conquered the industry's most-beautiful women. It's time to meet Doug Pitt. Doug is Brad's younger brother. They don't exactly look alike, and Doug's career has a bit of a "trying but not quite there" feel.
Doug was the face of Virgin Media for Australian TV in an ad where he mows the lawn and speaks about being the "lesser known Pitt." His humanitarian work makes us wonder if Ange should have picked Doug over Brad, though.
Doug hasn't made nearly enough money to make the kind of gestures Brad has. People reported that $100 million was the divorce settlement Brad offered Angelina. That said, Angie's humanitarian work is a huge part of her life. And guess what? Alongside being a businessman, Doug is the founder of Care To Learn, a domestic charity fighting for health and hygiene needs for children. Angelina is literally the walking symbol of what Doug does. And yet she married (and divorced) Brad…?
8

GOOD LOOKS RUN IN THE VERGARA FAMILY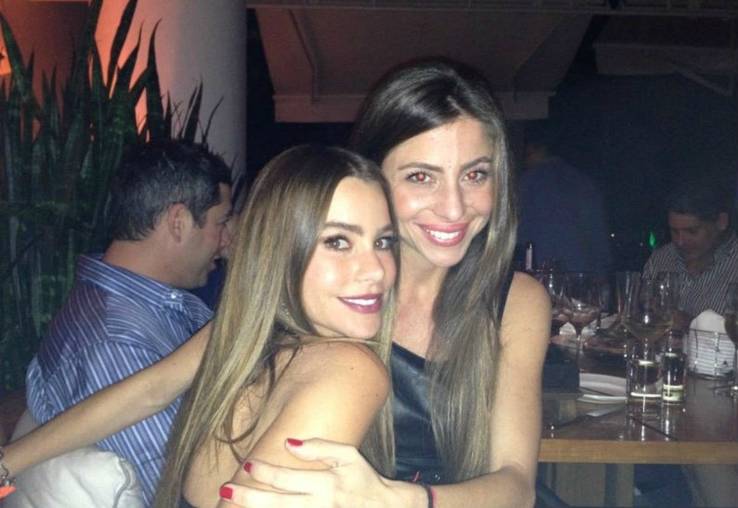 She might be the highest-paid actress on TV, but Sofia Vergara is dishing out second servings– with what looks like a very beautiful sister, Veronica. The Modern Family star is over a decade older than Veronica, who is already making waves. Veronica Vergara will have a long way to go before she's earning the $20 million annual salary of her sister (according to Forbes), but when you've got Hollywood royalty in your bloodline, it's a good start. Closer Weekly managed to pin the younger Vergara sister down for a chat, and sure enough, the 30 year-old has a whole lot of "thank yous" for Sofia.
"I did everything on my own," Sofia's younger sister, Veronica said. "But it helps being her sister because it's name recognition. She is beloved by the public. It wouldn't be the case if my sister was Lindsay Lohan." Ha! A sense of humor!
That said, you can hardly say the two look alike. What's less talked about are their younger brothers, Rafael and Julio. Rafael passed away tragically in 1998, while Julio has kept his profile firmly under the radar on account of his legal troubles. Julio had to leave the US after a string of offences. "To see somebody dying over 10 years, little by little, that's the worst punishment," Sofia said. Fortunately, Sofia has a beautiful smile with her sister here– even if they look nothing alike.
7

ROONEY AND KATE MARA HAVE VERY DIFFERENT FACES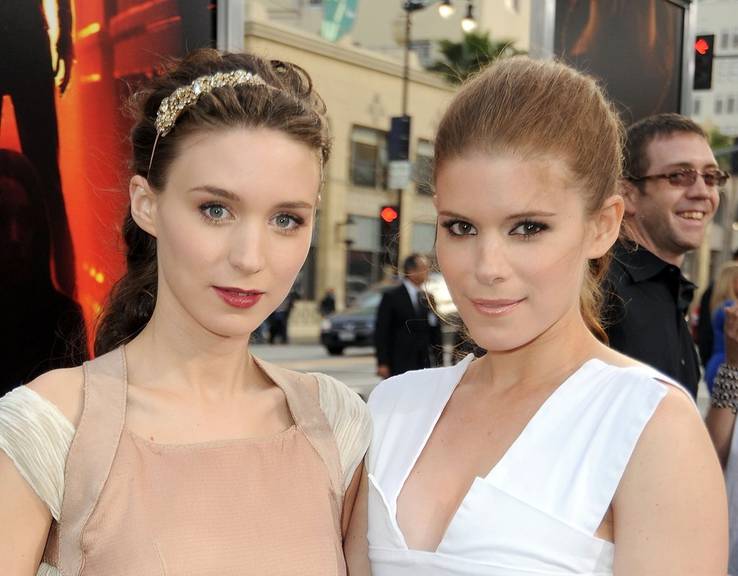 Rooney and Kate Mara don't have much to go by when it comes to sisterly looks. The actresses are both famous, but looking at them on the red carpet, you'd think they were friends who'd met at an awards ceremony. Between them, though, they've aced movies like The Girl With The Dragon Tattoo and jointly starred in 2011 movie, The Girl in the Spider's Web. These two might have genes woven together, but they do not look alike. Kate is known for her fierce pixie cuts and role in Brokeback Mountain. Rooney is often considered the "shining star" of the two, although both got their big breaks on TV series, Law & Order.
"If we were up for the same jobs, our agents wouldn't tell us," Kate told The Guardian. These sisters don't have room for feuds, though "the rivalry narrative doesn't wash, even if conflict is more interesting."
Rooney entered showbiz long after her sister, Kate, but she's kind of steamed ahead. When you've been nominated for two Academy Awards, you're a big deal. Still, if you walked past these two in the street, you wouldn't know that they're sisters. If you're a sibling who constantly gets told: "You two look nothing alike," you could always say you were on Law & Order together. No-one would even question it…!
6

AVA PHILLIPPE LOOKS MORE LIKE HER MOM THAN HER BROTHER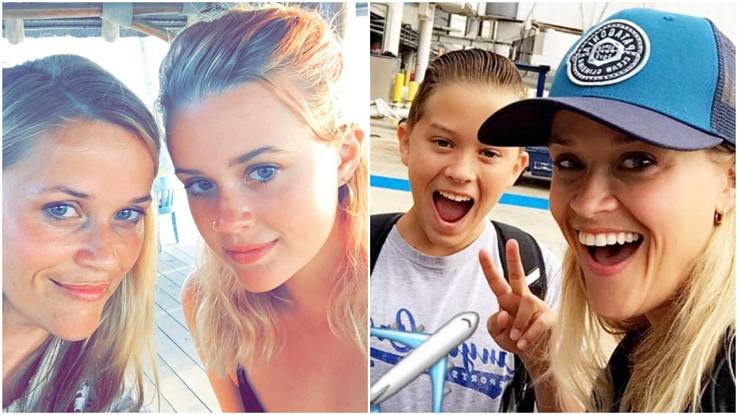 If Reese Witherspoon wasn't such a sweetheart, we'd be worried about a bit of jealousy here. Her daughter, Ava Phillippe is now a huge fashion icon, and she's got her mom's good looks, all right. Ava has her super-famous parents, Reese and Ryan Phillippe to thank for her fame, although there's no denying this rising star is an absolute beauty. If the first thing you noticed here was how similar Ava looks to her mom, you're spot on. But what about the other sibling? Deacon Phillippe is four years younger than Ava, but he doesn't just look like he's from a different generation. He looks like he's from a different family.
Ava Phillippe is literally the spitting image of her beautiful mom, Reese Witherspoon. That's less the case for Ava's brother, Deacon, although he does kind of look like his dad, Ryan Phillippe.
The Cruel Intentions co-stars really had us thinking that we'd finally have a Hollywood marriage that actually lasts. Reese was perfectly cast as the young and innocent Annette, while Ryan played the coy and devious Sebastian. These two might have found love and had two kids, but the siblings look as apart as Ryan and Reese currently are. Reese and Ryan finally divorced in 2007 after many years together.
5

THE HEMSWORTH BROTHERS HARDLY LOOK ALIKE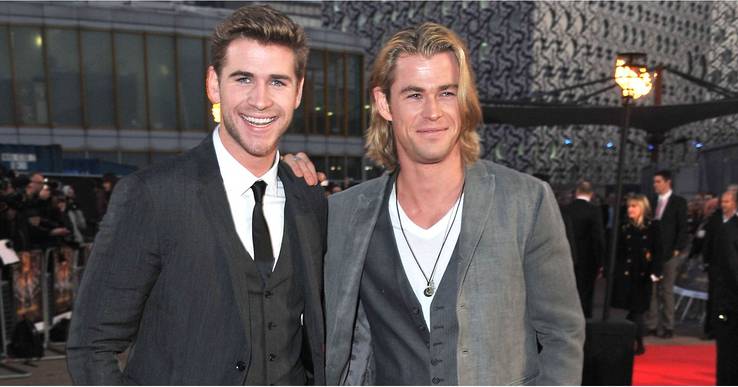 Watch out. Hollywood is being taken over, one Hemsworth brother at a time. As we stick on our 3D glasses for a good dose of Thor: Ragnarok and Marvel makes more money than ever, we can't help but notice these two Australians. Chris Hemsworth has become "the dude", and his signature flowing blonde locks have made him an instant star. Chris is also pretty funny, and able to poke fun at himself during roles like Ghostbuster and Vacation. The Tinseltown actor doesn't come alone, though. His brother Liam forms the second part of the trio, alongside third brother, Luke. But could these two look less alike?
Chris Hemsworth's bulging biceps and flowing blonde locks are instantly recognizable, thanks to his role in the Thor movie franchise. His bother, Luke barely looks like him, and the third brother, Liam looks even less "in the family."
The Hemsworth Brothers are a bit of a showbiz anomaly. They look completely different, and their "bro" personalities aren't exactly Hollywood material. They've definitely embraced the industry, though, except for Liam. The most Liam has managed are small-time soap acting roles on the Australian show, Home and Away. Luke did have a stint on a similar show, Neighbours, and Chris starred in 171 episodes of Home and Away. Given their looks, though, are these brothers literally "Home and Away?"
4

SIMILAR DEAL WITH BELLA THORNE AND HER BROTHER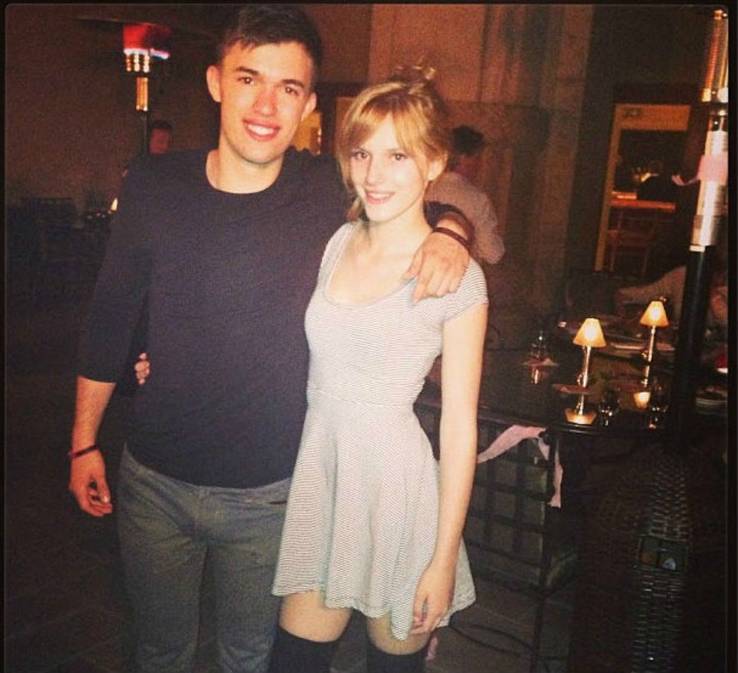 Maybe it's best that Bella Thorne's brother, Remy doesn't look like her. The former Disney actress is on a bit of a downhill slope, popularity wise. Just goes to show how quickly you can go from "it" girl to somewhat of a loner. Hollywood is giving Bella a bit of the cold shoulder, as are her fans. Bella's "real" grunge image has sent out a positive message, but accusations that she's been editing her Instagram haven't. Bella has a brother too, (although you'd never know).
Bella Thorne's brother, Remy is making his own fame in the martial arts world after completing his 2017 MMA fight in just 113 seconds. These two might share genes, but they're 113 light years away from looking alike.
Thanking all his family for their support through his training and fights, Remy threw out some Instagram love in 2017, but his sister wasn't mentioned. Uh-oh. "Just wanted to show the people who keep on coming to my fights and have supported me," Remy wrote. Remy said #Daddywouldbeproud. But would Daddy be proud of his daughter, Bella?
3

ASHTON KUTCHER HAS A REALLY MOVING STORY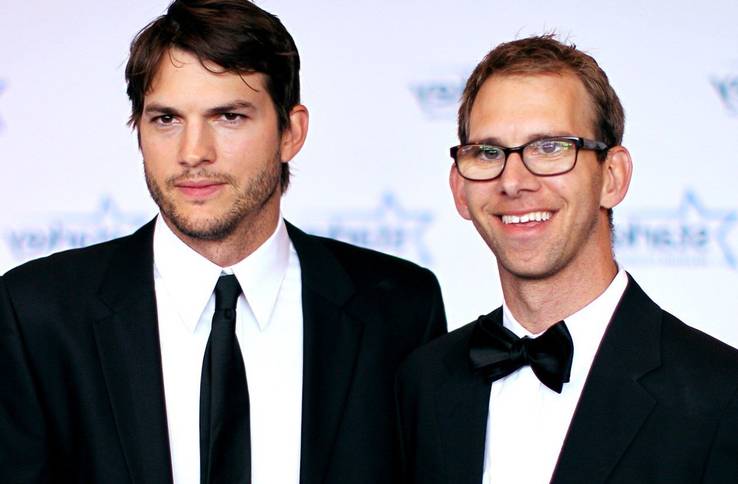 Another set of celeb twins who barely even look like brothers now– but there's a heart-warming story, here. Ashton Kutcher is one famous face in Hollywood. The Two And A Half Men actor and husband to actress, Mila Kunis is loved for his epic sense of humor and chilled vibe. Of course, being very attractive, Ashton is a huge hit with the ladies. Ashton and his twin brother make a touching story on a more serious note, though. His twin, Michael was born with cerebral palsy, and it's a challenging medical condition for sufferers and their families. Speaking to ABC News, Ashton said that his brother "taught him that loving people isn't a choice and that people aren't actually all created equal."
Ashton Kutcher's twin brother, Michael was born with cerebral palsy. Ashton said "we all have the equal capacity to love one another, and my brother taught me that." So much respect!
Ashton's brother, Michael is a businessman, public speaker, and advocate for children with cerebral palsy. Part of the reason that Ashton and Mila have so much appeal is precisely because they're so down-to-earth. Despite their millions, they raise their kids realistically. Mila knows hard times, too. Her family moved to the US with just $250. Keep reading for more…
2

ARE GIGI AND BELLA REALLY SISTERS?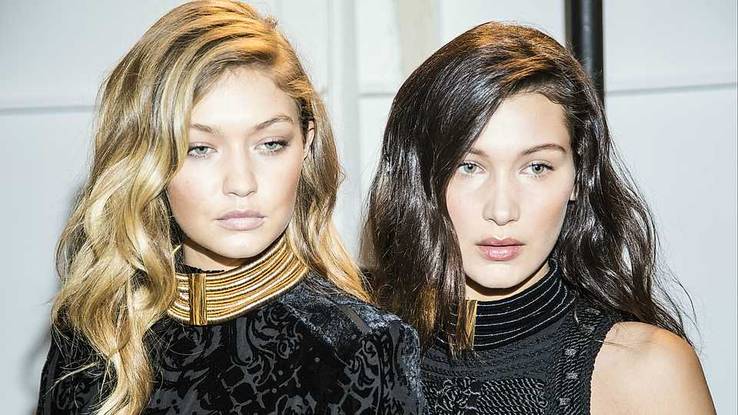 You probably don't want to start an argument with two of the most powerful models around, but just look at them. Gigi Hadid and her older sister, Bella are some of the biggest (and best-paid) supermodels of 2018. These two might not be raking in Kendall's $18 million a year, but they've got a lot going. They're right in the Hollywood squad (Tay-Tay approves), and the list of contracts these sisters have is insane. Let's see. Between them, that's Versace, Calvin Kelin, Evian water, Victoria's Secret, Christian Dior, and Tommy Hilfiger. Gigi has also dated former One Direction star, Zayn Malik. Basically, wherever these sisters go, they turn heads. But it isn't for looking alike.
Gigi and Bella Hadid may be the most powerful modeling duo in the industry, but aside from their height and millions, they aren't very alike.
Gigi says "burgers keep me sane," while Bella is more of a waffles girl. Speaking to Vogue, Gigi said: "As a toddler, I was always flipping trash cans or something, so I could stand up and get up high enough to look into her crib and check on her. All I do my entire life – the purpose – is just to watch over Bella. I'm gonna start getting emotional… " Okay, we get it. You adore each other. Still look nothing alike, just saying…
1

OWEN WILSON'S BROTHERS…NO WORDS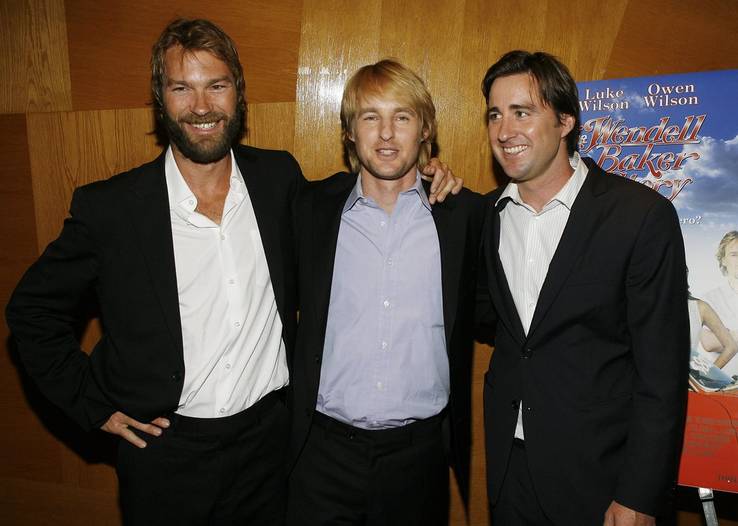 We literally have no words for these three. Owen Wilson in all his blonde glory stands out like a sore thumb between his two brothers, and the harder we look, the more we're confused. Being blonde and having dark-haired siblings isn't exactly rare. You might be just that person. For the Wilson brothers, though, it's everything from face build to features, through to hair. Owen Wilson has made big bucks in Hollywood. The Wedding Crashers actor has starred with Ben Stiller in no less than 12 movies. That's more bromance than we've seen screen time shared with his two brothers, Luke and Andrew.
Owen Wilson's trademark blonde looks are a million miles from his brothers, Luke and Andrew. All three are actors, but Owen has starred alongside Ben Stiller in 12 movies. Any with his own brothers?
These three literally couldn't look more different.
We know some of these faces made you go "woah." The Kardashians or the royals? Gal Gadot? ScarJo and her twin? Ashton and that amazing brother story? If you're a sibling with a not-very-similar brother or sister, you'll know exactly how this lot feel. Leave us a comment on who you think is really pushing the boundaries. Or who you think might not actually be related? Hit share, so your friends can read. They have siblings too, you know…
Source: Read Full Article