It was at the grandest stage of them all…Wrestlemania. After an electrifying match alongside his then girlfriend Nikki Bella, John Cena did what everyone had been waiting for, for the longest time. He got down on one knee in front of over 75,000 people and asked Nikki to marry him.
She said yes!
We all got ecstatic; a fairytale was coming alive before our very eyes. One of the 'It' couples in sports and entertainment had just made it official and we could not get enough of it. The influx of love and congratulatory messages that followed their engagement paid tribute to this.
We had fallen in love with this couple in the six years that they had been together. From their on-screen chemistry and cute antics in their reality show, their in-ring success in the WWE and their red carpet glam, John and Nikki were everything a Hollywood couple should be.
However, a year later, word began milling around that all was not well with the Total Bellas co-stars. John Cena and Nikki Bella revealed to US Weekly that they had decided to separate and end their year-long engagement. Each took to their social media to announce their split.
Now that John is back on the market, here are 20 celebs that he could possibly date:
20

Lupita Nyong'o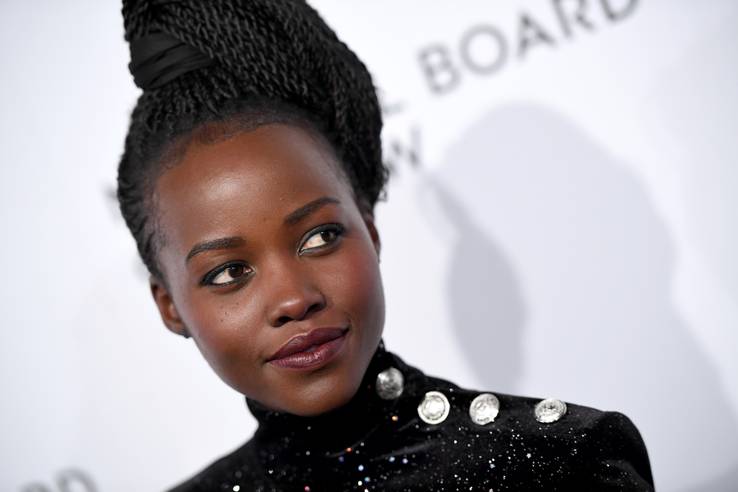 As much as it is difficult to fathom, Lupita Nyong'o is single. The Oscar award winning actress from Kenya, with high profile projects under her belt such as 12 Years a Slave and her most recent success in the record breaking and setting, Marvel blockbuster Black Panther, is very much on the market.
She was named by People Magazine as the most beautiful woman in the world in 2014, and has appeared on the covers of several glossy magazines ever since. She is fluent in four languages, looks to be so comfortable in her skin and African hair, and please do not get us started on her sense of fashion.
It is, however, interesting to note that since her split with then rapper boyfriend K'naan in 2015, she has kept most of her private life as just that, private. She has not spoken openly about who she may be dating or commented on whom she is rumored to be in a relationship with.
She has been linked to fashion designer Mobolaji Dawodu and has an interesting closeness to Black Panther co-star Michael B Jordan. None of these has been confirmed and Lupita may probably be the perfect 'gal' to help Cena get over the Nikki blues. (Source: TheGuardian)
19

Alicia Fox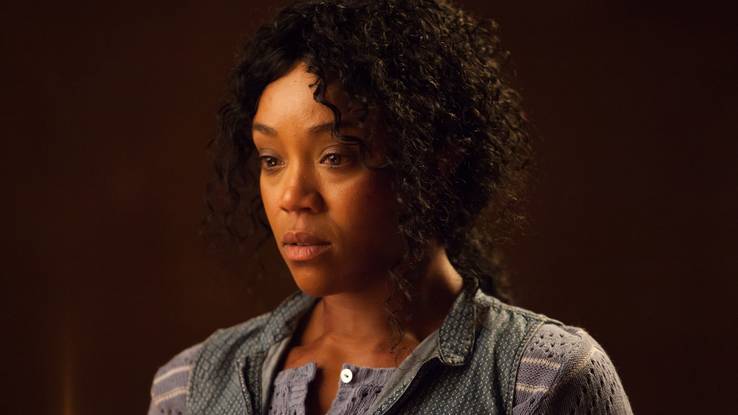 It is no secret that WWE superstars have some of the most hectic schedules in the world. From their constant travels, to their back to back schedules and the physical demands of the job, it proves very difficult for the superstars to be in a relationship with someone outside of the business. It, therefore, comes as no surprise that so many of the superstars have decided to form relationships in-house. In fact, it was once noted that dating in the WWE locker room was like being in a revolver door; somebody has probably dated another somebody in the locker room.
Therefore Cena may not have such a difficult time if he decides to date Alicia Fox whose real name is Victoria Crawford. Alicia has been with the WWE for quite some time and is one of the core women in the divas division.
After a rather tumultuous relationship with wrestler and former WWE superstar Wade Barret that ended in a very bad break up, she has kept most of her private life and covert as she can afford to. It is, however, clear to many that she is single and this may be the perfect opportunity for John to get back on the dating bandwagon. (Source: TheSportster)
18

Angelina Jolie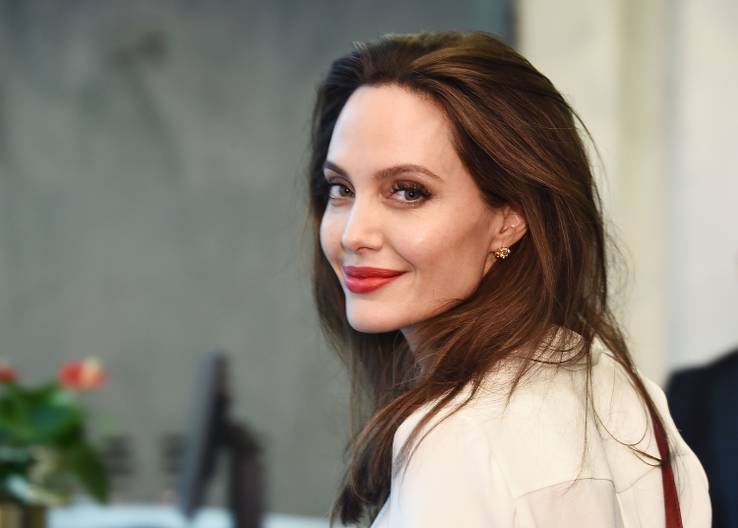 When we discovered that Angelina Jolie and Brad Pitt were calling it quits in 2016 after being Hollywood's power couple popularly known as 'Brangelina' for over a decade, many of us did not know what to make of it. The news became public that Brad and Angelina had decided to get divorced.
Both huge Hollywood stars with titles like Inglorious Bastards, Mr and Mrs Smith and Tomb Raider to their names, they stole our hearts, even more, when they adopted Maddox, Zahara, and Pax.
She experienced a very public and drama filled divorce in 2016 with tabloids picking cherries from that tree for the better part of the year.
Since then, she has kept herself busy; being a full time mum to six children, an actress, a director, a humanitarian and also one of the most beautiful and high profile women alive today. After such a divorce, it may be understandable if Angelina decides to remain single for a while; maybe to shake off the jitters of her marriage to Brad.
But only for a short time. We expect her to bounce back to the dating scene and who better to bounce back with than wrestler turned actor, John Cena.
17

Jennifer Aniston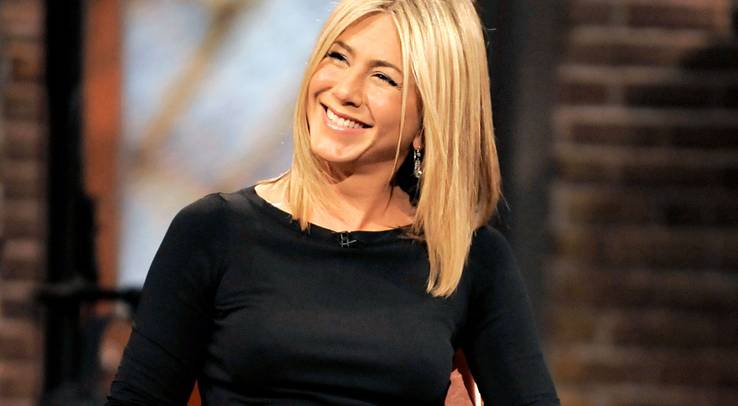 The romantic chronicles that follow Jennifer Aniston have not been a secret to many. Ever since her marriage to Brad Pitt in the year 2000, their divorce and his subsequent relationship with Angelina Jolie, her relationship ups and downs have been very public. Due to the love triangle that occurred between her, Brad and Angelina, the media narrative 'poor Jen' was coined.
The question on everyone's lips was 'Why can't Jen keep a man?'
From Brad Pitt to Vince Vaughn to John Mayer, it seemed as though cupid kept dealing the Friends star a bad hand. Each time her relationships would implode all over the internet, everybody somehow instinctively went back to the 'poor Jen' wagon.
This, was until she got married to Justin Theroux. We must have all thought 'Finally! Jennifer Aniston has outgrown poor Jen.' Then two years later, we learn that the two had decided to 'lovingly' and amicably separate and somehow we know that the world met the news with a sympathetic head tilt. It is like we were expecting it.
Now that she is back on the market, maybe, just maybe, John Cena could be the man who derails the 'poor Jen' train for good. (Source: TheGuardian)
16

Mindy Kaling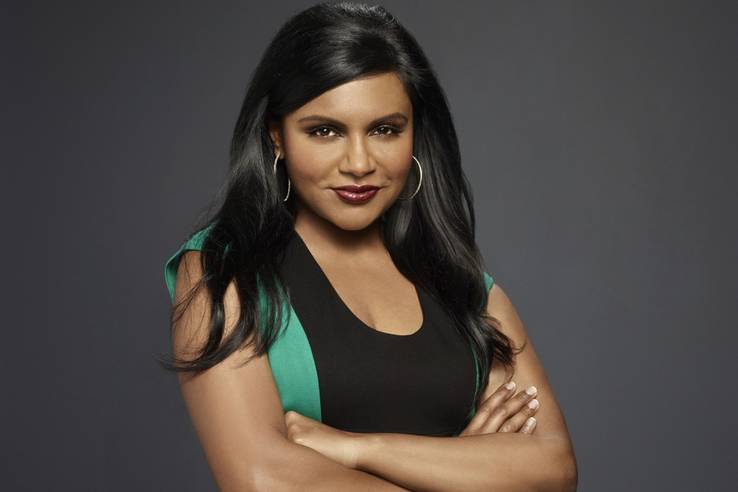 Many probably recognize her from her time on the NBC sitcom The Office, which ran from 2005 to 2013. Not only did she have a role on the show but also wore the hat of a writer, executive producer and would occasionally direct.
She then went on to create, write, produce and star in the sitcom The Mindy Project, which ran from 2012 to 2017 on FOX.
Apart from being a brilliant writer and accomplished comedy actress, she has also written two New York Times bestselling memoirs titled Is Everyone Hanging Out Without Me? (And Other Concerns) and Why Not Me?
On the dating scene Mindy, like many of her fellow Hollywood stars, has kept her cards close to her chest. She recently gave birth to a daughter, Katherine. However, since dating her The Office co-star (and close friend) B.J. Novak, Kaling has been publicly single and she has not disclosed the identity of her baby's father though many are speculating that it could be B.J. Novak.
Could John Cena be the 'soup snake' that Mindy has been waiting for? The one to finally put to rest the speculations and uncertainty that have surrounded Mindy's love life. We hope so, because all this guessing will kill us. (Source: Today)
15

Lena Dunham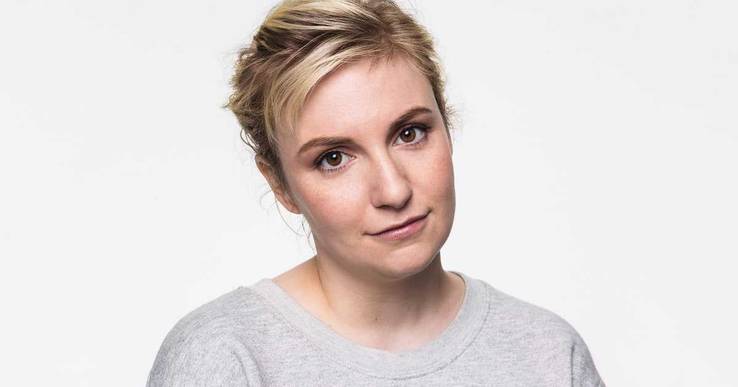 Lena Dunham is best known for creating, writing and starring in the HBO series Girls, for which she won two Golden Globe awards.
While acting as Hannah in Girls, Lena Dunham perfectly captured the rollercoaster of emotions that can come from life in your 20s; wanting a boyfriend without having to deal with an actual relationship and wanting a job without having to work.
When the show finally wound up, she confessed that one of her biggest challenges was that people did not want to differentiate between her role on the show from who she really was.
In real life, she was happily coupled up with Jack Antonoff. The pair started dating in 2012 on a blind date and had been together for 5 years until they announced their split in early 2018. A close aide cited that they had been growing apart for a while and had decided to end their relationship where it was.
Lena is currently producing a new TV show, Camping, starring Jennifer Garner and is still close friends with her ex-boyfriend Antonoff.
If John Cena was to date Lena, do you think we can expect a show created after him or probably a cameo in one of her productions? (Source: RollingStone)
14

Jennifer Lawrence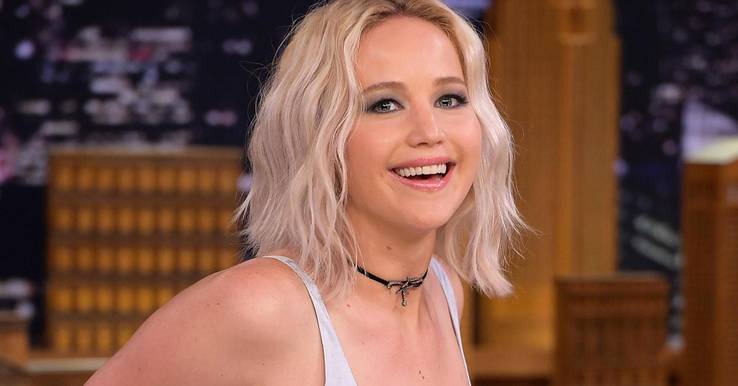 Jennifer Lawrence is one of the most successful female actors in Hollywood. She has starred in Box Office giants such as The X-Men franchise, The Hunger Games and the movie which won her an Academy award, Silver Linings Playbook. She is also a humanitarian and a feminist. She has her own foundation and actively supports several charities.
She is a regular on Hollywood's most beautiful list; and why wouldn't she with cheekbones like hers? Her success and beauty make her not short of admirers. She probably has men lining up just to declare their undying love and admiration for her. She is the kind of woman who we all expect to have been swept off her feet already.
It is, therefore, a great surprise to learn that the Passengers star is currently on the market. She has been single since splitting from director Darren Aronofsky. Prior to their year-long relationship, she had an on-off relationship with X-men co-star Nicholas Hoult.
Despite joking that her love life is non-existent, probably due to her hectic work schedule and intimidating accomplishments, or maybe due to the fickle nature of relationships in Hollywood, we all need somebody and John could just be the man to revive her love life from its ashes.
Featured Today
20 Things Kim K Spends Her Millions On That Fans Wouldn't Expect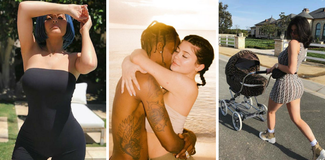 20 Photos Showing That Kylie Jenner Has Done A Total 180 Since Becoming A Mom

20 Things Fans Should Know About Rising Star Alexandra Daddario

13

Jennifer Garner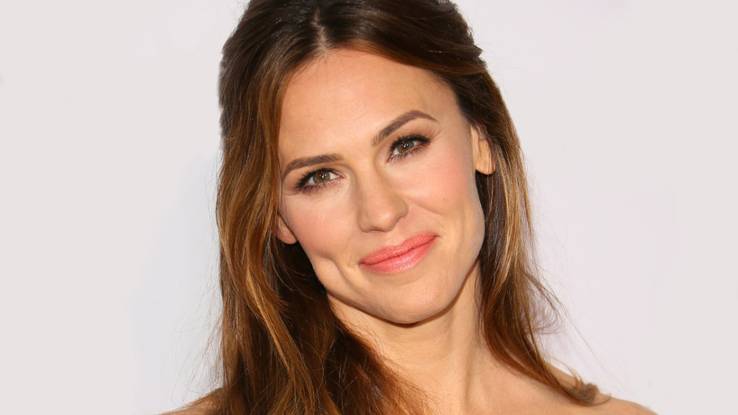 Jennifer Garner burst onto the scene and into our hearts as CIA Officer Sydney Bristow in the spy-thriller Alias. She went on to feature in 13 Going on 30, and had a mixed reception when she appeared on Daredevil and its subsequent spin-off Elektra.
She was in a five year relationship with Scott Foley from 2000 to 2004 and during that time they got married and subsequently divorced.
She got married to Daredevil co-star Ben Affleck in 2005 and they were blessed with three children; daughters Violet and Seraphina and son Samuel.
In 2015, the couple separated just days after celebrating their 10 year wedding anniversary. They would then put off the divorce and give their marriage another go for the sake of the children. When this did not work, they officially filed for divorce in 2017, citing irreconcilable differences. Since then, she has stayed single and has not been seen with anyone new, unlike her ex. The former couple is still on good terms and co-parent their three children.
The Elektra actress has spoken of wanting romance but remains single for now, maybe channeling all that energy into loving herself and being happy.
Come on John Cena, what are we waiting for? (Source: TheSun)
12

Kylie Minogue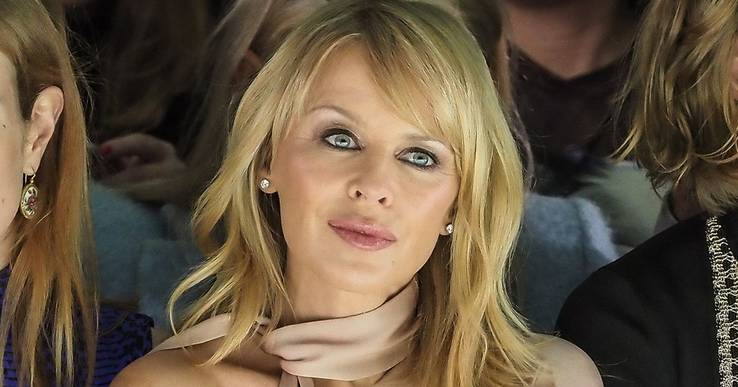 Is there any Australian star who did not at some point feature on the show Neighbours? Think of Margot Robbie, Chris and Liam Hemsworth, Alan Dale and Russel Crowe. It was Ramsay Street that catapulted many of their careers to the heights they have reached.
This is where we were introduced to Kylie Minogue as Charlene Robinson. She would later become more famous for her singing than her acting, like fellow Neighbors alum Natalie Imbruglia.
The Australian icon has, however, had a tumultuous love life; with heartbreaks often played out in the public eye. She has had romantic involvements with Jason Donovan, Olivier Martinez, and Michael Hutchence plus an alleged involvement with Calvin Harris.
Her most recent split, from younger man Joshua Sasse, has reportedly made her reluctant to get back out there but she admits to loving flirtation and still being open to love.
Now Kylie Minogue may be an older woman, but John Cena is known as one who does not shy away from a challenge – if the videos of him in the gym are anything to go by. She may be the one that gives him everything he has been looking for…not get married or have any kids. (Source: Independent)
11

Nasim Pedrad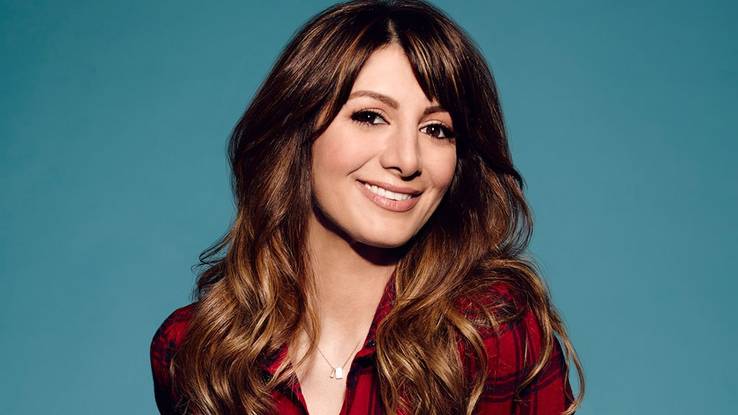 This beautiful Iranian-American actress and comedian was a cast member of NBC's Saturday Night Live for five seasons, from 2009 to 2014. She also played the role of Gigi Caldwell in the first season of Scream Queens. She was part of the FOX sitcom Mulaney albeit briefly as the show never really kicked off. She has also had a recurring role on Elizabeth Meriwether's New Girl as Aly Nelson.
Nasim is very caged about her private life, with very few knowing what really goes on when the actress is offset. Her crazy working hours in Los Angeles would leave one with very little time to make friends or even maintain relationships.
Therefore, as much as we are unsure as to whether or not the comedic is currently involved with anyone, we can go out on a limb and say she is not. Not with a crazy schedule like hers. And if she could have been dating someone on the set, it would have probably been picked up by someone…somehow, someone always does.
Nasim is currently single, which begs the question if she could be the right one for 'big match' John. We can honestly say that this would be an interesting pair. (Source: Bustle)
10

Nicole Beharie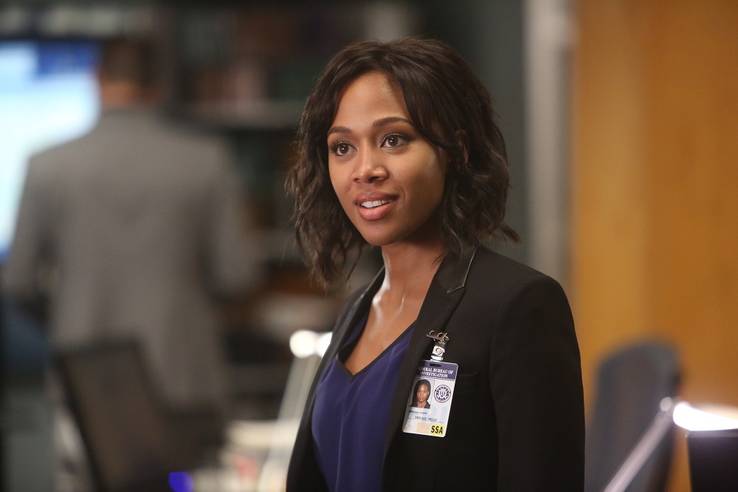 Before she was 'leftanent' Abigail Mills in the series Sleepy Hollow which airs on FOX, Nicole Beharie was famous for her role as Marianne in the movie Shame in which she appeared alongside Michael Fassbender. She made her feature film debut in 2008 in American Violet where she played the leading role.
She also appeared in several films before landing her breakthrough role in Shame. In 2013, she acted alongside Chadwick Boseman in the historical basketball feature 42. It was in the same year that she landed the role of Abbie Mills in Sleepy Hollow; a role she played until she left the show at the end of season 3 in 2016.
Nicole started dating Shame co-star Michael Fassbender after they completed filming the movie. It seems that their chemistry and romance on the film led to them replicating it off the screen. The couple officially stepped out together in 2012. They dated amidst the challenges presented by the distance between them; Michael lived in London while Nicole lived in the United States.
They officially broke up in 2013 but no official reason was given for their split. Michael was quick to move on and was soon spotted with actress Alicia Vikander.
Nicole, however, took the break up hard and has not moved on to another relationship yet. (Source: Zimbio)
9

Kelli Garner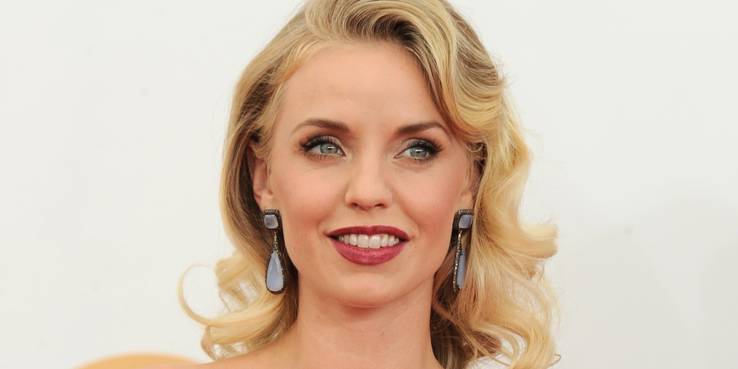 Kelli Garner first appeared in the thriller film Bully in 2001. She went on to have a supporting role in The Aviator. She also appeared in the Disney animated film G-Force.
Her most recent films included Horns alongside Daniel Radcliffe in 2014, and the TV film The Secret Life of Marilyn Monroe in which she portrayed Marilyn.
She is also famous for playing the role of Catherine Cameron in Pan Am.
Kelli Garner was in a relationship with actor Logan Marshall-Green, most famed for his role in the TV show The O.C from 2005 to 2008. She also dated Eric Jungmann briefly in 2008 and Lou Taylor Pucci from 2004 to 2005.
Her most recent relationship was with The Big Bang Theory actor Johnny Galecki. The two were in the romantic union from 2012 and even attended the wedding of Johnny Galecki's ex Kaley Cuoco to tennis star Ryan Sweeting. Theirs was a steamy affair characterized by non-stop public displays of affection and romantic gateways.
The two eventually split in 2014 after just two years together.
She has not been officially tagged as being in a relationship with anyone, apart from the speculation of her involvement with Night Things lead singer Zach Shield. (Source: Zimbio)
8

Connie Britton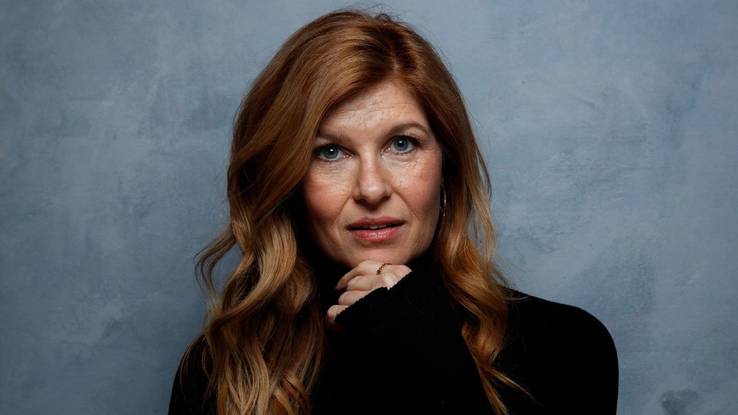 Connie Britton made her film debut in the drama film The Brother McCullens and later on in the ABC sitcom Spin City as Nikki Faber. She also appeared on Friday Night Lights and its TV series equivalent from 2006 to 2011, a role which garnered her two Emmy Awards nominations. She has starred as country singer Rayna Jaymes on the musical drama series Nashville from 2012 to 2017, for which she won a Golden Globe award for best actress in 2012.
She is also a UNDP goodwill ambassador. She met investment banker John Britton and the two got married in 1991. They divorced in 1995 but were not blessed with a child.
She adopted Eyob from Ethiopia in 2011. One key thing about the dating life of Connie Britton is that she likes the idea of dating younger men. In fact, she was once quoted saying that the older one gets, the easier it is to date younger men because there are so many of them.
As much as she would like for Eyob to have a father figure in future, it clearly is not a priority for her right now. She has no confirmed relationship status and is waiting to see if John will be the one to model her son into a man. (Source: HelloMagazine)
7

Emilia Clarke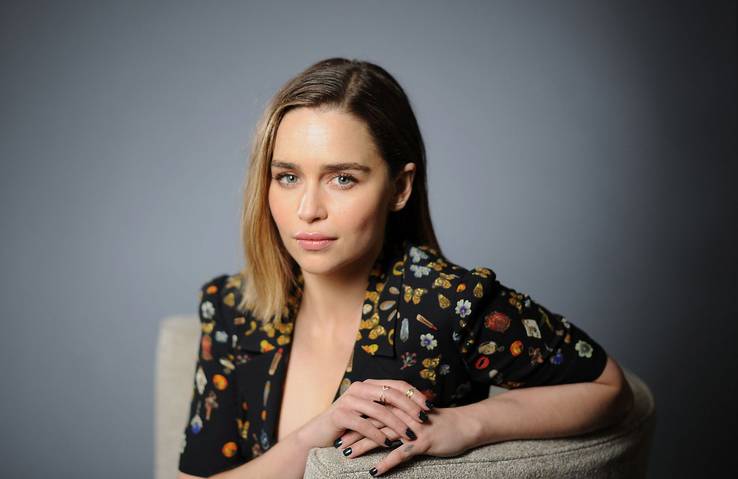 Up until her role as Daenerys Targaryen in the HBO king maker Game of Thrones, Emilia Clarke was a relatively unknown British actress. Since taking up the critically acclaimed title of 'Mother of Dragons', she has soared to become a household name in television.
She has also appeared on Terminator Genisys as Sarah Connor and on the romance film Me Before You as Louisa Clark. Her latest project is set to make her a part of the Star Wars franchise in the upcoming film Solo: A Star Wars Story.
While on screen she has a laundry of men whose hearts she has broken but very few in whom she has shown interest. (Sorry Jorah) In fact, till Jon Snow came along we had resided to the possibility of her being single forever.
Off the screen, she is indeed single, though with a plethora of big names whom she has dated, maybe in the hopes that she can find the dragon man to match hers. Her tight shooting schedules makes it almost impossible to maintain a relationship. She has dated Seth MacFarlane (okay who hasn't dated Seth?), James Franco and Cory Michael Smith. She also had a little fling with Terminator: Genisys co-star Jai Courtney.
Who knows, maybe John could be the dragon she has been waiting for all along? (Source: EliteDaily)
6

January Jones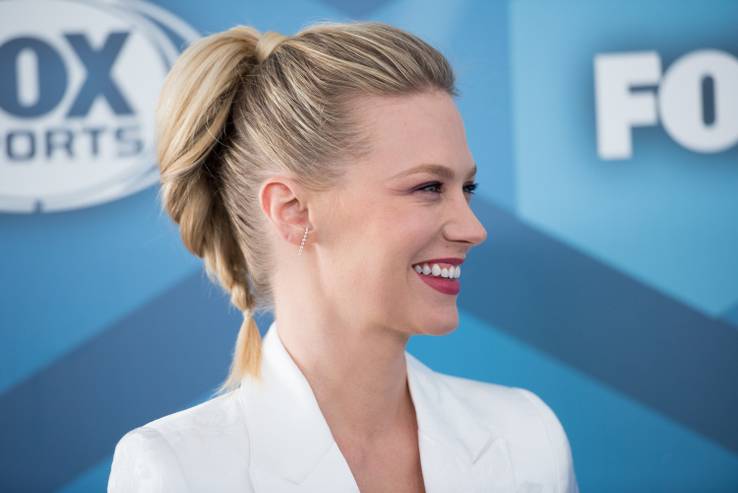 We know her as Betty Draper from the TV show Mad Men, a role which she had from 2007 to 2015 when the show wound up and which got her two Golden Globe nominations and a Primetime Emmy award for the lead outstanding actress.
She has appeared on The Last Man on Earth and most notably X-Men: First Class.
She sparked dating rumors after some flirty exchanges between her and Bachelor alum Nick Viall. She, however, set the record straight that the two were not an item, but just good friends.
That aside, the Mad Men star has a very interesting history when it comes to the men she has been romantically involved with. From comedians to oil heirs, she has given us glimpses into her love life on the red carpet while trying as much as she can to keep it all private. To some extent, she has succeeded, with no one really knowing who the father of her 6-year-old son Xander is.
She has been linked with Jason Sudeikis, Ashton Kutcher, Jim Carrey and Brandon Davis just to name a few.
We can, however, confirm that the 40-year-old is currently single. Whether or not she is interested in getting involved with anyone at the moment, John Cena included, we shall have to wait and see. (Source: EliteOnline)
5

Carmella

Carmella is a wrestling superstar signed to WWE under the SmackDown Live brand that runs on Tuesday nights. She is fast rising through the ranks as the result of a mega push that saw her rise from a middle card act, to winning the first ever women's Money In The Bank contract and eventually, her first ever title, the SmackDown Women's Championship. She successfully defended this title at the just concluded Backlash pay per view.
The crown princess of Staten Island dated fellow superstar Big Cass but it was revealed that the two had called it quits towards the end of last year.
Most recently, a WWE insider hinted at a rumor that John Cena was getting close with a cast member on the show Total Divas. While many of the cast members in the show are either in committed relationships or already married, and throwing possible infidelity out the window, the list narrows down to Carmella who is the most recently single member of the cast.
If these rumors pan out to be true, then it would seem that John Cena has decided to stay true to his roots, fishing close to the pond as opposed to heading out to see what the other fish in the sea have to offer.
Only time will tell what will become of these allegations. (Source: WrestlingForum)
4

Amanda Seyfried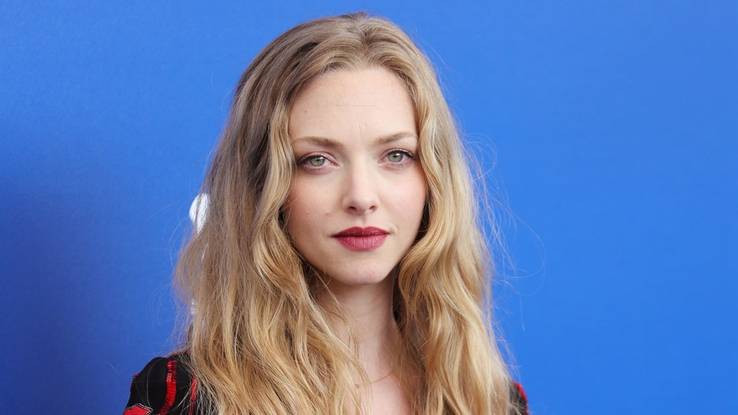 Wasn't Amanda Seyfried amazing in Ted 2?
The actress has been in showbiz for quite some time; since her modeling days which she started at the age of 11 before transitioning into film at age 15. She had recurring roles in the soap operas As the World Turns and All My Children.
Her movie debut came in 2004 when she played the role of Karen Smith in the comedy Mean Girls alongside Lindsay Lohan. She would go on to feature in several movies and series such as Veronica Mars and Seth MacFarlane's A Million Ways to Die in the West.
On the dating scene, she was alleged to have dated James Franco, was in a relationship with Mamma Mia co-star Dominic Cooper and dated Justin Long for two years before the two split.
It was while she was dating Justin Long that she met and engaged in a relationship with her The Way We Get By co-star Thomas Sadoski. This was alleged to be the reason she broke up with Justin and Thomas filed for divorce. Six months after the divorce was final, the pair got engaged. They got married in a secret ceremony in March 2017.
Recent reports however point to Amanda being single again after splitting from Sadoski. If this is true, then it may be the perfect opportunity for John Cena to swoop in and save her.
3

Selena Gomez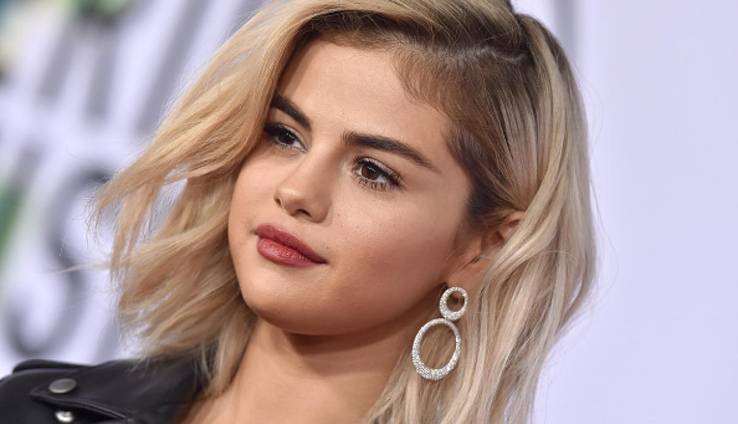 Selena Gomez was a child star, starring in Barney & Friends alongside Demi Lovato and on to Disney's Wizards of Waverly Place which ran for 6 years. Her transition into music therefore came as a surprise to many; bringing into question her decision to abandon her thriving acting career for the fickle world of music.
However, several chart topping singles and two studio albums later, everybody is applauding her switch.
She has not had as much luck at love as she has had on the Billboard Top 100 chart. When we think of Selena and love, only one name comes to mind: Justin Beiber.
Selena and Justin started dating in 2010 and their relationship caught the hearts of their fans, leading to the #Jelena hashtag. They were two of the biggest young stars at that time so their relationship drove their fans absolutely wild.
They had an on and off relationship for about four years before finally calling it quits, Selena would then begin dating RnB star The Weeknd in 2017. This did not last as the couple split less than a year later. Though a rumored Jelena reunion was making airwaves, with Selena and Justin spotted together on different occasions, the two did not rekindle their old love and she is currently single.
As John Cena has also transitioned into Hollywood apart from professional wrestling, could these two be the perfect fit for one another?
2

Amanda Bynes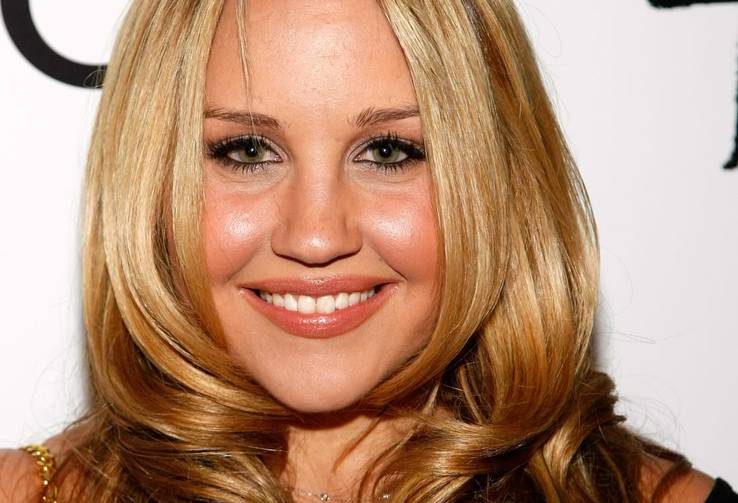 Another child star, Amanda Bynes rose to prominence in the late 90s and early 2000s. She appeared on the Nickelodeon shows All That and The Amanda Show. These roles enabled her to land a role on the sitcom What I Like About You which ran from 2002 to 2006. She went ahead and featured in several films including She's the Man, What a Girl Wants and Hairspray.
In 2010, she decided to take a hiatus from acting so that she could deal with some personal problems. The following years were very torrid for Amanda but she has since cleaned up her act and is said to be staging a comeback to the screens.
She has experienced her fair share of drama when it comes to relationships; from being dumped by boyfriend Kid Cudi for over tweeting about their relationship to dating Doug Reinhardt for less than a month. She was rumored to have dated Family Guy creator Seth MacFarlane after she did a voice over for the show. She also allegedly dated Matt Long, David Cross, and Channing Tatum.
But now that she is slowly getting her life back on track and staging a comeback, John may consider hooking up with the star. (Source: Zimbio)
1

Bella Hadid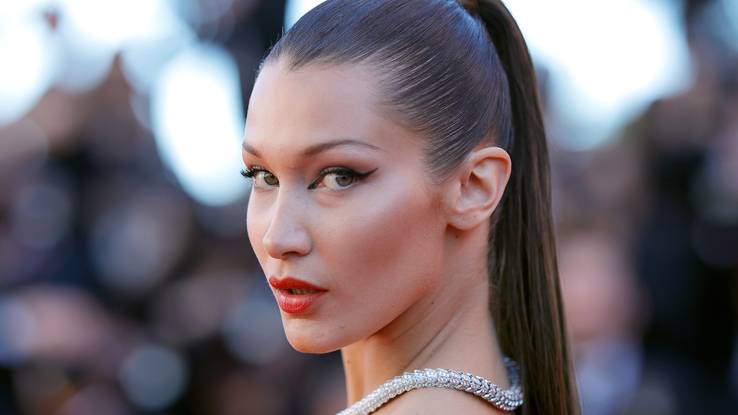 Bella Hadid is known for more than just being the sister of Gigi Hadid. She is also a world famous model who has been signed to IMG models since 2014. In 2016, she was voted as Models.com "Model of the Year" and she, alongside her sister Gigi, was one of the highest paid models in 2017.
She ruled the runway and fashion universe in 2017. According to her Models.com page, over the period of 12 months, she was on 31 magazine covers, walked on 14 fashion shows and appeared on 24 advertising campaigns.
When it comes to the dating scene, Bella has had her fair share of drama. Reports may indicate that she is currently single but her portfolio is as interesting as it is controversial.
She started dating RnB star The Weeknd in 2015 before they called it quits. She was then rumored to be dating Los Angeles Lakers player Jordan Clarkson – who also happened to be her bff Kendal Jenner's ex-boyfriend – though this was never confirmed. She was then spotted getting very cozy with rapper Kyle Harvey at Coachella. And who can forget her supposed tryst with Drake?
John may find in Bella the youth and fire he needs to quickly get over his own 'Bella'. (Source: Elle)
Source: Read Full Article