One of the most spectacular qualities of a big city is the unique skyline. The way those tall buildings tower over everything else and seemingly touch the clouds is so breathtaking. Whenever I visit a new city, the skyline is one of the first things I want to take a picture with. If you're anything like me, you'll want to mark your presence in this big city by getting a shot with the most captivating backdrop you can find. Once you pick out the best picture, Instagram captions for skylines are here to complete your post. These range from witty to inspirational, because you know exploring a new place gives you a wide range of feels.
Every city's skyline is unique, which is what makes experiencing them in person so incredible. You wouldn't mistake New York City's skyline for LA's, because they each have distinct features that set them apart. Oh, and don't even get me started on how beautiful these skylines look at night when all of the lights are sparkling, because I'll start packing my bags, ASAP.
If you ever embark on a cross-country trip of the U.S., gathering a collage of skylines is a must. Your Instagram will be on point, and you'll want to be in the heart of a new place to really get a feel of what life is like there. And if you angle yourself just right, you can make it seem like your finger is touching the very top of the tallest building in the skyline. Illusive pics usually do so well on the 'Gram.
Well, a big city is calling your name, and any of these 20 captions will help you relay those feels to your followers.
1. "The sky is the limit." — Unknown
2. "The skyline is etched in my veins. You can never put that out, no matter how hard it rains." — Macklemore, "The Town"
3. "I would give the greatest sunset in the world for one sight of New York's skyline." — Ayn Rand
4. "You can design and create, and build the most wonderful place in the world. But it takes people to make the dream a reality." — Walt Disney
5. "It is not the beauty of a building you should look at; it is the construction of the foundation that will stand the test of time." — David Allan Coe
6. "Mama, I made it!" — Unknown
7. "All of the lights." — Kanye West, "All Of The Lights"
8. "Life is a journey with almost limitless possibilities." — Ken Poirot
9. "My favorite thing: Going where I've never been." — Unknown
10. "A building is not just a place to be but a way to be." — Frank Lloyd Wright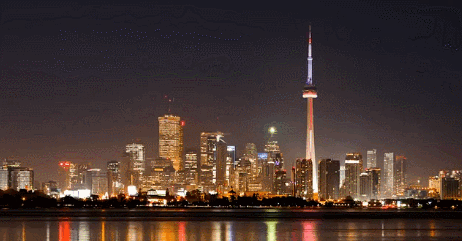 11. "Let's find some beautiful place to get lost in." — Unknown
12. "Cold nights, city lights." — Unknown
13. "One's destination is never a place, but a new way of seeing things." — Henry Miller
14. "Say yes to new adventures." — Unknown
15. "It's better to see something once than to hear about it a thousand times." — Asian Proverb
16. "Before it's your favorite place, it's a place you've never been." — Unknown
17. "I'm in love with cities I've never been to and people I've never met." — Melody Truong
18. "When you just want to run away to the big city." — Unknown
19. "There's so much beauty when your eyes lay lost in the city lights." — Motionless In White, "City Lights"
20. "Don't wait for the perfect moment. Take the moment and make it perfect." — Abraham Hicks
Whether you're a visitor or urbanite, you know exactly where to find a big city's skyline. Look up, because you don't know what you're missing.
Source: Read Full Article