Just when we thought that going on vacation couldn't be cooler, Japan decided to build a luxurious floating hotel called guntû. Is there nothing that this country can't do? We couldn't be more serious and by the time we are done with you, you will be booking your own vacation to Japan. It puts a whole new spin on a luxurious vacation.
How could anyone not love the idea of a floating hotel? If you love being close to the water and you are the type of person that always books a hotel with an ocean view, then you are going to love the floating hotels. You are going to love telling your friends about this vacation. You get to sleep with the steady rhythm of the water and never mind the endless water views. We're not sure that Japan can top a floating hotel. The hotel is located on the Setouchi Inland Sea in the Hiroshima Prefecture. There are many reasons to love this new hotel and its uniqueness alone is a reason to add it to your bucket list. Check out these 20 reasons Japan's new floating luxury hotel should be on everyone's bucket list.
20

It's A Quiet Hotel
We aren't just talking about the peacefulness about being on the water. This boat is 266 feet and it only has 19 wood-panelled suites. Which means that there isn't going to be a couple of hundred people on the boat being noisy and ruining your vacation. They keep the experience small and simple so that you are truly enjoying your trip. Each room costs $3,600 a person for two nights. You can see that it's a pretty pricey deal, but probably worth every penny. All the rooms have ocean views so that you can have that tranquility around you all the time.
19

This is No Cruise Ship
You might be asking yourself how is this any different from going on a cruise? Well, as we said before, there aren't hundreds of people on the boat like a cruise ship has. Plus, it's a very minimalistic environment on the boat. It seems a lot more private with only 19 rooms available. It's less likely that it's a party boat and more so about creating a zen, tranquil type of atmosphere. The boat docks about an hour away from the Hiroshima airport, so it's not a far drive if you are coming straight from the airport.
18

They Have Sushi On Board
If you are a fan of sushi, then you are going to love traveling around on this boat. The dining room features a sushi bar where they have fresh fish from local waters. It's probably going to be the freshest sushi you have ever tasted. Don't worry, however, if you are not a fan of sushi, the dining room has a menu aside from the sushi bar. The menu will feature a ton of seasonal specialties that are popular in the Setouchi area. The food will be fresh and the view will be to die for. What more could you want?
17

You Can Get Your Sweat On
You wouldn't think that they would bother with a gym with such a small and minimalistic boat, but you would be wrong. With healthy living being such a popular thing these days, Japan is keeping up. If you like to get your sweat on even when you're on vacation, then you are going to love the luxury floating hotel. The boat features a gym that will allow you to have some time to yourself while still keeping fit. Do some yoga or just go for a stretch, it is your vacation after all.
16

They Have A Traditional Japanese Bath
Once you have got your sweat on and you're showered and ready to go for the day, you can get some major relaxation by going onto the balcony where they have a traditional Japanese bath. It's right there with a water view, you don't get much more relaxing than that. You can soak all the while looking out at the sea. That's reason enough to add this gorgeous trip to your bucket list. Obviously, this floating hotel is supposed to feel like the most relaxing time  you can have, similar to that of a spa.
15

It Has Everything That A Hotel Has
The floating hotel does have a minimalistic atmosphere, so if you aren't into that sort of thing, it might not be for you. But it does have everything you will need for a relaxing vacation, whether you are staying there for only two nights or longer. The floating luxury hotel comes with a full lounge where you can unwind from all the unwinding you've been doing all day. There is also a café if you are in the mood for a midday coffee and it also has a bar. They've thought of everything.
14

You Can Visit Other Islands
You don't have to worry about getting stir crazy on the boat even though most people just stay two days. You might want to spend some time relaxing and walking around on the deck, but if you do want to explore a little, the crew has a number of boats that they can take guests on to take them to the islands. We're not sure why you would want to leave the boat at all, but the option is there for people who like to discover new things.
Featured Today
25 Mistakes Every Tourist Makes When Visiting The UK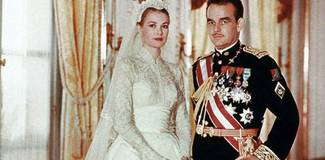 25 Of The Most Expensive Engagements Ever

Roman Abramovich Owns A $1.5 Billion Yacht: 20 Images That Show Money Is No Object For Him

13

Private Views
Could you imagine waking up and have that as your morning view? Talk about incredible! Each room comes with a private sea terrace that you can enjoy from the comfort of your bed. You could wake up with a cup of coffee and just look out at the beautiful view. The windows are huge which lets in a ton of natural light which would be great for all those Instagram pictures you'll want to take. You will feel like you are floating around in paradise with a room like this one.
12

There's a Tea room
You might be thinking, "What is a tea room and why do they have specific rooms for tea?" It's because the Japanese celebrate what is known as a tea ceremony called chashitsu and have these types of tea rooms for their gatherings. They usually have different kinds of teas available along with sweets that are paired with certain teas to take away the bitterness of the herbs. They typically use a green tea called matcha and offer up Japanese sweets to go along with it. If you enjoy learning about new cultures, it might be something to try.
11

Get a taste of Japanese culture on Miyajima Island
One of the islands that you can go to for a mini adventure is Miyajima Island. A lot of people visit this island because it's home of the UNESCO World Heritage Itsukushima Shrine. "The island of Itsukushima, in the Seto inland sea, has been a holy place of Shintoism since the earliest times. The first shrine buildings here were probably erected in the 6th century.
The present shrine dates from the 12th century and the harmoniously arranged buildings reveal great artistic and technical skill.
The shrine plays on the contrasts in colour and form between mountains and sea and illustrates the Japanese concept of scenic beauty, which combines nature and human creativity."
10

Check Out Art Museums
You might be thinking, "Well how do I do that while on a floating hotel?" Do not fret, you aren't prisoner on the boat and the crew will ferry you to islands that are close by. One of the islands there is called Naoshima Island or "Art Island" because of the many art museums located there. There looks to be a lot of cool things on the island and you can spend the day discovering new and interesting art. It's a great way to break up the day and it will give you a new appreciation for a different culture's art.
9

Beauty Treatment Rooms
Imagine being pampered while you are floating around in the sea? Could you imagine a better vacation than that? If you are a fan of spa days, then these beauty treatment rooms are going to be exactly what you are looking for. You can get massages, pedicures, and various other treatments that will get you ready for a day of fun. You will feel like a goddess after being pampered for the day. If you're ideal vacation includes pampering, then you are sure to love the beauty treatment rooms that are part of Japan's floating hotel.
8

Fisherman For A Day
If you love fishing, that can be an activity of yours while you are on the floating hotel. The concierge on the boat, as well as local fishermen, will take you through the history of fishing in the Setouchi region. They teach you about seasonal fishing as well as how to prepare the fish while taking you for a tour to where they catch their fish. It's a fun way of learning about the area as well as experiencing fishing with professional fishermen.
7

Morning Walks Along the Shoreline
One of the great parts about visiting an island is that you can take a morning stroll along the shoreline. Not only do you get to see rich nature, but you can learn about the culture of another country. There are 100-year-old quarries to walk to as well as small port towns that you can discover. Some of these places look like they are straight out of a fairytale. Many people go and do these tours in the morning because it's said that it's extremely peaceful in the town before everything opens up. The peacefulness might be exactly what you are looking for.
6

You Get To View The Moon
We're talking seeing the moon up close and personal. If you have every laid on the grass and looked up at the moon, then you probably know that it can be a zen-like experience. Imagine floating on this boat while you are sitting on the terrace drinking local sake while looking up at the gorgeous moon. It sounds like paradise, doesn't it? You can also request Noh chanting while you are enjoying your sake if that's something you want as well. These events sound elegant and if nothing else, they would be peaceful and relaxing.
5

There Is Shopping Available
There is a shop available right on the boat which allows you to shop a little while you're chilling on the "cruise." It is likely full of local wares and possibly some souvenirs. It is a great opportunity for you to grab something that will remind you of the unique experience of the floating hotel. You might find some things that you need or even souvenirs for family members back home. Everyone loves to do a little shopping while on vacation and this elegant shop is sure to have something you are looking for.
4

Rooftop Observation Deck
If your terrace view is not enough for you, then you can go to the rooftop observation roof for a different perspective. Not only do you get a gorgeous view like no other, but they also have a rooftop bar. That's the best news we've heard so far. If you choose, you could spend your whole evening up on the deck enjoying some nightcaps as the boat takes you to see some amazing things. It's sounds like a magical way to end your day, allowing you to wind down.
3

Relax in A Communal Bath
This is very much like having a hot tub on the boat except it's a little calmer than the massive jets we are used to, but essentially, that is what a communal bath is. There is the communal bath and a sauna available for you to use during your stay. The best part is that all the communal baths have great views of the sea so that you can relax in the bath and still enjoying your surroundings. The floating hotel sounds like the most relaxing vacation you can have.
2

Enjoy Exquisite Cuisine
Sometimes, one of the best parts of a vacation could be trying new foods, especially if they are gourmet items. Japan's floating hotels spare no expense when it comes to the food. "We carefully prepare and serve outstanding meals that make the most of the flavor, simplicity, and beauty of ingredients encountered during once-in-a-lifetime moments," is how guntû describes its dining options. You are dealing with freshly caught seafood and meals created by talented chefs. The sushi counter is hailed as "magical," so it should be something that you try out as well.
1

Panoramic Views For Days On End
You can stay on the boat for two to four days. They take you all along the Chugoku and Shikoku coastlines. There is a deck that allows you to have a panoramic view of the sea. That's if you aren't sitting in bed drinking sake while watching the view from your terrace. There is so much to love about these floating islands and it's got to be something that you will want to check out immediately. Talk about an Instagram-worthy vacation!
References: whc.unesco.org, lonelyplanet.com, forbes.com
Source: Read Full Article