Beyonce and Jay-Z are known for making amazing music, building an empire, and hitting the headlines every once in a while. They have wowed the world with their fame and fortune. They're the power couple of the century. Reaching Billionaire status together certainly has its perks.
Have you ever wondered what it's like to live in their world? Have you wondered what it would be like to work for them? As we all know they love to keep their relationship and life private. This cannot be done without the help of awesome staff members to keep everything afloat. This power couple may be hard to work with at times, but in the end it pays off for their staff.
The allure and notoriety of these two attracts everyone in. Anytime we can get a glimpse of how they're living, we want in. Over the years Beyonce and Jay-Z both have hired and fired multiple staff members. Remember that time Beyonce fired her father, Mathew Knowles?
It was probably for good reason though right? She is the Queen Bey. Jay-Z is known to be straight forward with his staff members as well. If something isn't right they do not hesitate to speak up. They can both agree that their empire is not worth sacrificing for staff members who won't learn the ropes of what's expected of them.
Below are the 20 rules that this duo makes their staff follow. If they don't, they'll happily kick them to the curb. With 3 children, this family does not have time to play games.
20

Beyonce's Dressing Room Must Be 78 Degrees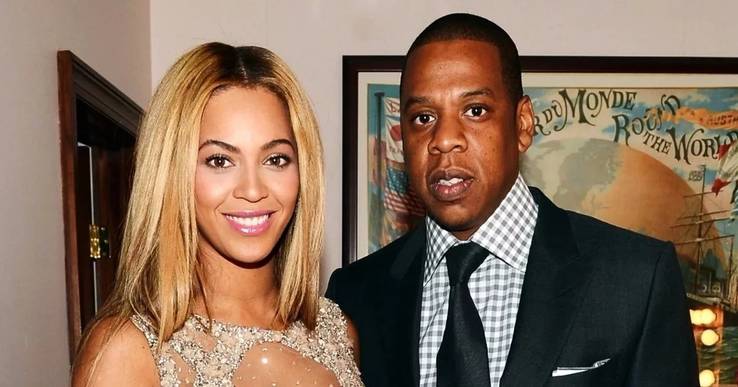 True fans of Queen Bey know that she can be pretty picky. According to Business Inside, Beyonce's dressing room must be 78 degrees at the start of a performance, or any time she is in the room.
Queen Bey has a few other concerns for her dressing room as well. By the time Beyonce goes into the dressing room her two towels better be in there. She needs one for her face, and one for her body. Maybe that isn't too much of a demand since she's probably super sweaty after a performance and just wants to relax and clean herself up.
She also requests that there be a large table in the dressing room, with white table covers. Of course she'll need to eat after being on the stage. All Beyonce fans know she doesn't play about her food.
She's a southern girl who just wants everything to be perfect by the time she comes in the room. We can't blame her for this right?
Staff also has to make sure she has all white furniture, Irish soap from Walgreens, and perfectly scented grape fruit candles, or at least something similar. After a long performance these are her essentials. Although, you'll probably be shocked to hear that those two bars of soap she wants, well they're from Walgreens for only $2.79.
19

Season Beyonce's Chicken With Garlic Powder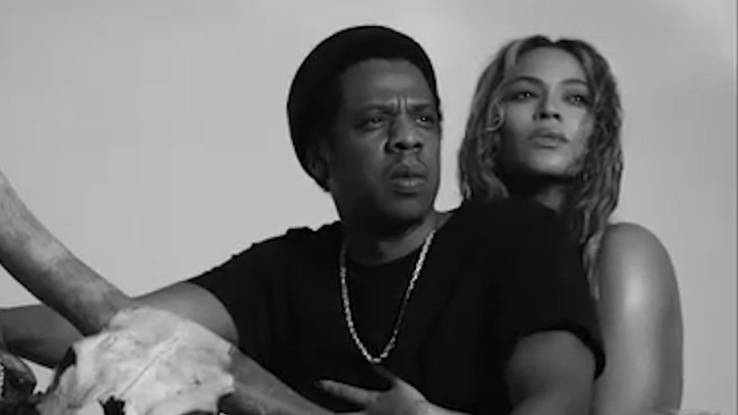 Whenever Beyonce is about to eat chicken, there is a precise way to make it. Here's a hint, she isn't a fried chicken kind of girl. She will only eat it if it's baked and seasoned with garlic powder, seasoned salt, black pepper and cayenne pepper. The trick is to heavily season her chicken and only give her the breast, legs and wings.
On the side of her plate, staff members have to include some broccoli, spinach, and green beans. The girl really loves her greens. If you follow Beyonce on a regular, you know she loves to be in tip top shape, and that means she eats plenty of veggies.
With all this chicken and seasoning, she will surely need something to drink. Staff members know very well that Beyonce will exclusively drink Pepsi products, not Coke or anything else for that matter. Remember the time she was in a Pepsi commercial? Maybe that's why she stays loyal to the brand.
Staff also remembers to make sure she has lemon wedges, hot tea and one case of Aquafina water. The star knows how important hydration is so she really just wants to keep healthy. As long as the staff doesn't forget to chill half of her water bottles, then everything should be fine.
18

Let Jay-Z Be The Brain Behind The Empire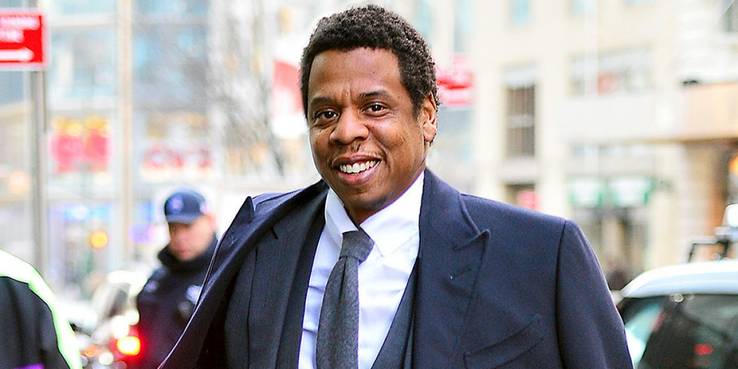 As you can imagine, the Carters have a lengthy team of staff members filled with managers, producers, and assistants. Everything runs smoothly when these staff members don't try to over run Jay-Z.
The infamous rapper knows what he's doing which means he doesn't need any advice or tips from other workers. Jay-Z is a very smart business man.
His most recent accomplishments include: buying part of an NBA team, creating his own streaming service, Tidal, and going down in history as one of the best rappers alive.
Jay-Z may not be as picky as his wife, but he does not play when it comes to their billionaire empire. He's the brain behind his music label, Roc Nation, owner of Roca Wear which is an urban clothing line, opened various sports bars, became president of Def Jam Records,  and founded the very popular pop artist, Rihanna.
Jay-Z has a vision for his future, and for his family. He would never let anyone tell him how to handle his business endeavours, especially since it could cost him fortunes. Instead he would rather her staff members merely help out with getting everything done.
They don't seem to mind either. Especially since he's their boss.
17

Before Performing Queen Bey Needs A CD Player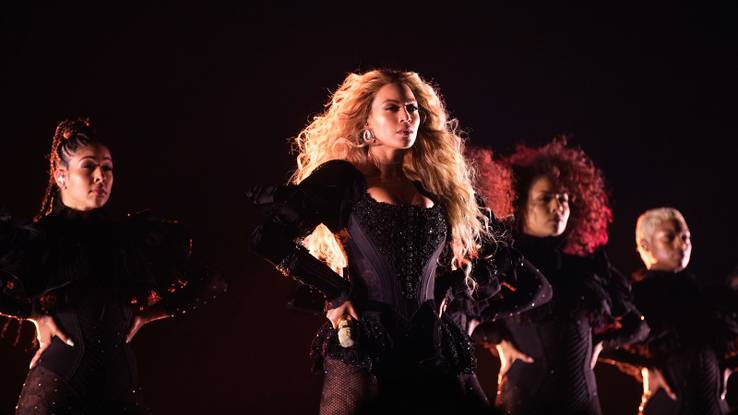 Beyonce loves music, She's devoted her whole life to her craft so it's no wonder she may need a little bit of musical inspiration before performing.
Beyonce listens to a variety of music, but before performances she mostly listens to hip-hop and wrap to really get pumped up. Some of the artists on her playlist include; Iggy Azalea, Ariana Grande, Kendrick Lamar, Kanye West, and Prince.
Jamming to music really helps Beyonce to get into the zone. While on stage she turns into a different person since she's channeling the fiercest parts of herself. She also grew up listening to music in her mother's salon. As a child Beyonce loved to perform and dance for her parents, so it's no wonder she practices what she does best before going on stage.
16

Don't Be Late Or You'll Have A Fine
Both Beyonce and Jay-Z take their work very seriously. That means employees and staff should be available when they say they will be. One time Rita Ora was in the studio with Jay-Z and she happened to show up late.
The star details what happened, "I was late in the studio by 10 minutes and I got an email checking up on me. There's a fine if I'm late."
Yes, a fine for being late. According to Rita Ora she was only 10 minutes late, but that didn't really matter to rapper Jay-Z. Jay-Z signed Rita Ora to Roc Nation, in 2008. Since then Ora has went on to the Warner Brothers label.
There's no bad blood between the former co-workers. Ora still respects Jay-Z and Beyonce, and admired Jay for his punctuality.
Apparently Jay-Z just wants his workers and employees to be on time when working with him. He isn't trying to be mean or evil, but he needs them to know, time is money and money is valuable. Surely, working with Jay would be a pleasure in itself. But, things happen, sometimes people are late.
Long story short, if staff members want to avoid fines and fees they should leave early to meet with their boss. He's a strict business man which may come with a price.
15

Staff Must Read The Ultimate Nanny Rule Book For Their Children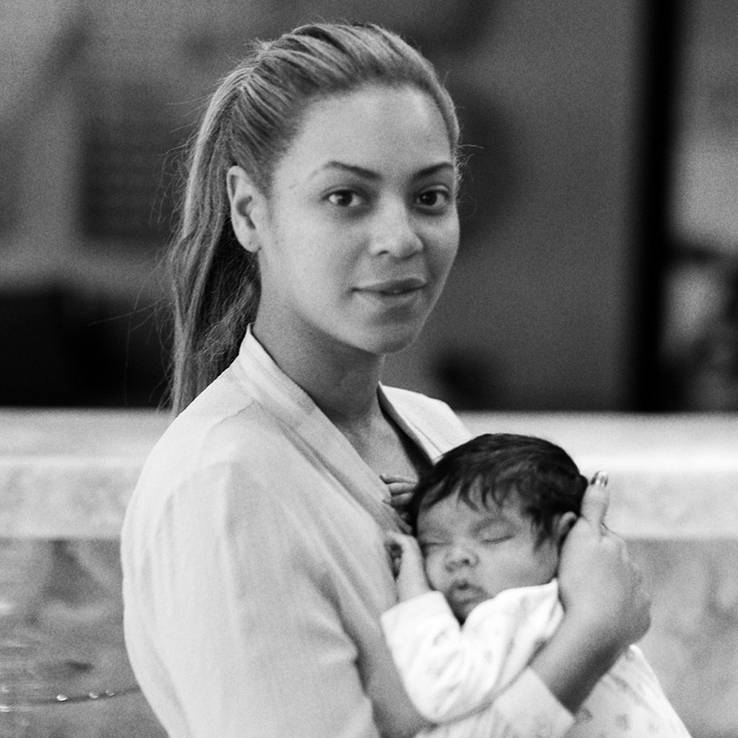 These music moguls take parenting very serious, especially Beyonce. The couple has three children, Blue Ivy, Rumi, and Sir Carter.
Beyonce has a specific rule book that she makes each nanny read. By the way, there are 6 nannies for the twins and 2 for Blue, when needed. This rule book includes how she wants her children to be taken care of. Queen Bey is a perfectionist so its no wonder she wants her children to be very well taken care of.
Beyonce of course, wrote the rule book herself. Why would she follow any one else's advice right? A few of the rules and duties of the nannies include, mowing their lawn, putting their purses on the floor, (not counter tops) and taking out the trash.
Luckily, the nannies get paid a generous salary for all their hard work. Each nanny earns 100,000 dollars a year for taking care of the Carter's beloved children.
For the twins, each nanny works in a span of 8 hours shifts, around the clock. Of course, babies sleep and wake at various times, and according to Beyonce the twins have separate sleeping patterns.
When Blue Ivy was younger she required 3 nannies as well, but, now that she's in grade school they've employed 2 instead of 3.
14

Blue Ivy Needs 3 Bodyguards For School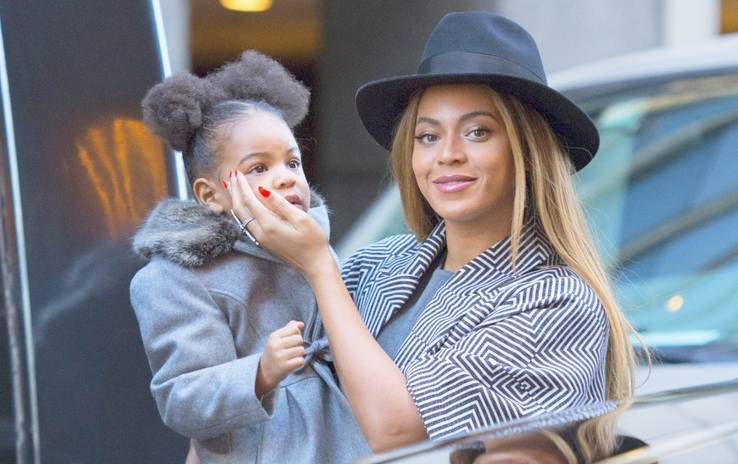 The first born child of the Carter's is 6 years old which means she's in school. Blue Ivy gets to school via her important entourage of security guards and drivers. Blue attends a school in West Hollywood and creates quite a traffic block when arriving.
The school is called, Center for Early Education, and they pay 19,000 dollars a year to send their daughter.
Other parents from the school complain that she has too many drivers and guards. They take up all the space and make it complicated for other parents to have a place to stop. Some complain that other celebrity children attend as well, but they only have one car, and one driver.
Blue Ivy's entourage includes 2 drivers and the 3 body guards. Beyonce and Jay-Z take all precautions to make sure their precious daughter is well protected. It's not everyday that a 6 year olds gets escorted to school, but Blue isn't the average child either.
Blue's safety and security is all that really matters here. A lot of the time Beyonce and Jay-Z may not even be in the state, they could be on tour. Having these precautions in place ensures safe travels to and from school. You never know what could happen right?
Featured Today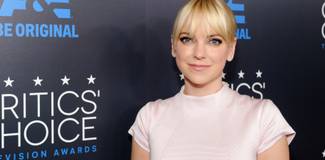 Anna Faris Responds To Chris Pratt's 'Divorce Sucks' Comment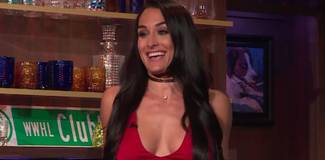 Nikki Bella Ditches Engagement Ring For First Appearance Since Cena Split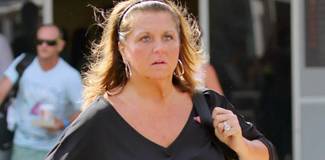 'Dance Moms' Star Abby Lee Miller Diagnosed With Non-Hodgkin's Lymphoma

13

Beyonce Needs To Control All Things Performance Related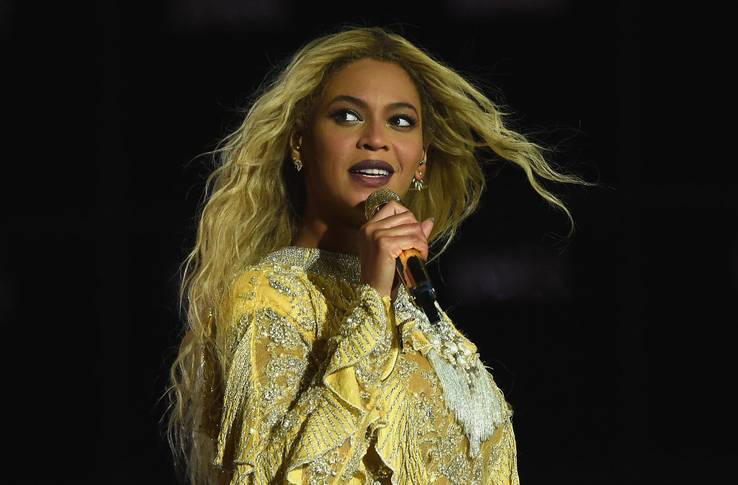 Queen Bey loves to be in control especially in the studio and on stage. When it comes to her performance she's the one who calls all the shots and doesn't miss a beat.
She has hired an amazing team of writers and choreographers but the super star really does enjoy writing her own music, and putting her own style into her dance moves. On the stage she brings a team of all girl dancers to show female empowerment. She's an advocate of women everywhere.
While practicing, no one leaves or goes home until every single piece of the performance is right. Beyonce will practice literally, for hours at a time. She doesn't get tired and she won't take a break. Once she's in the zone theres no going back, she almost turns into a machine.
Beyonce has been known to write some of her own music and free style on tracks. For her song, Partition, she wrote and improvised while in the studio. The final product was a successful song with 165 million YouTube views.
Music and performing isn't the only thing Beyonce likes to be in control of. Her clothing line, Ivy Park, was created just a few years back and appeared in sports stores across the globe. Each design was created by the super star herself. She takes pride in her work and loves to show her independence and inspirations.
12

They Need 24/7 Nurses For The Twins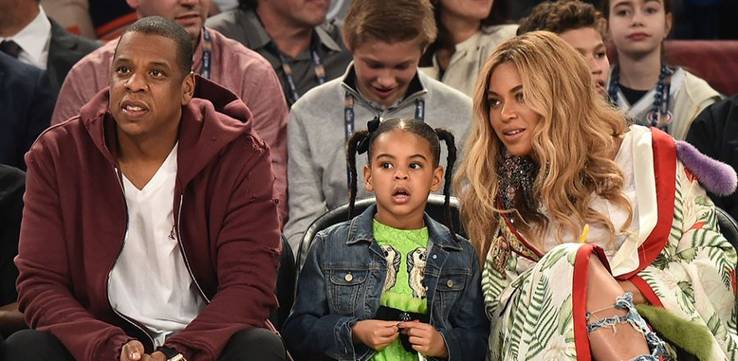 Right after giving birth to the twins last year, Beyonce was completely focused on getting them the best in home health care. This included a doctor who would show up weekly, and nurses who were available at all times.
Home health care was the best option for the family since they did not want to deal with paparazzi and news reporters trying to steal a shot of the new babies. This is how it was with Blue as well. The Carter's try their best to try and give their children a shot at a private and normal life.
Since Beyonce and Jay-Z are public figures they decided the best way to make sure the then new born twins were taken care of was by hiring nurses to be on the clock all the time.
The nurses probably split shifts but they wanted to insure that Queen Bey had plenty of help in case being a mother of 3 became a little bit over whelming. Although they could have just hired nannies to do the same work, they wanted to ensure the twins were growing happily and healthy.
Many times twins are born under weight so perhaps the super star just wanted to make sure she hit all bases with her darling twins.
11

Happy Employees Mean Booming Business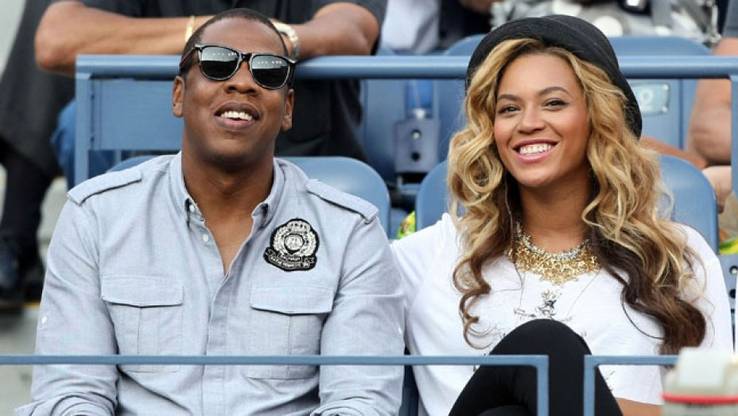 Beyonce and Jay-Z both take care of their staff and employees. They pride themselves on keeping a respectful relationship with all staff members across the board. Working for the Carter's has its perks.
They've been known to throw parties and give massive gifts around the holidays. After important business meeting and practices Beyonce has been known to host dinner party's for her staff . She loves to enjoy and get to know her staff members better. After filming for her self titled album, she hosted a huge dinner party.
Part of the reason for her sincere comradely between co-workers is that they really do go beyond measure for her. For her self titled album she had multiple producers for each song. She would go around and check up on the progress of everyone involved.
Jay-Z has been known to give advice to his employees. In his 48 years he has gained insight into business on how to be successful. He pushes his employees and other who get the opportunity to work with him, to strive to be their best and work towards perfection.
Whenever any of his staff needs advice from him, he'll be happy to supply it to them. After all, he is one of the most successful business men in the world.
10

Staff Has To Be Able To Keep A Secret
Before Beyonce's latest album, no rumours reached the public about her creating any new music, and that's how she likes it. Queen Bey doesn't want people in her business at all. The album was titled, Lemonade and debuted as a visual album. No one expected this.
Lemonade would make a debut exclusively on Beyonce's terms and announced when she was ready. No one would know other than her family and staff.
Part of the reason no one knew what Beyonce was doing was because she keeps everything a secret. Staff members must abide by this rule too. Her husband is the same as well. You won't hear of the Carter's doing much in the media. Their children are off limits as well.
Grandma Tina once told paparazzi to back off of Blue Ivy. They were trying to get a good picture of her, and Grandma Tina wasn't having it.
Aside from these instances, no one realized Beyonce was pregnant with twins until she herself made the announcement. It was the same way with Blue Ivy too. She revealed her first pregnancy at the VMA awards in 2011.
For the twins, she took to instagram to show a stunning photo of her baby bump. The Bey hive was thrilled for the couple, and the family seemed happy.
9

No Complaining About Personal Life
Jay-Z has told employees and staff that while they are on the job, there is not to be any talk about their personal lives. While working, everything should remain strictly business.
The power couple is known for their hard work. This is something they value and need in the staff relationship. Complaining about anything at work, should not be done at all according to Jay-Z.
Theres too much work to focus on and you'll never get anywhere by complaining. This may be partly because the couple practices keeping everything private in their own life, so they don't want any one else's drama in their circle either.
If Beyonce and Jay-Z decide they do not want to work or associate with you anymore then that's exactly what they'll do. The stars have been known to cut off other celebrities and sometimes even family members.
8

Staff Members Cannot Work With Kimye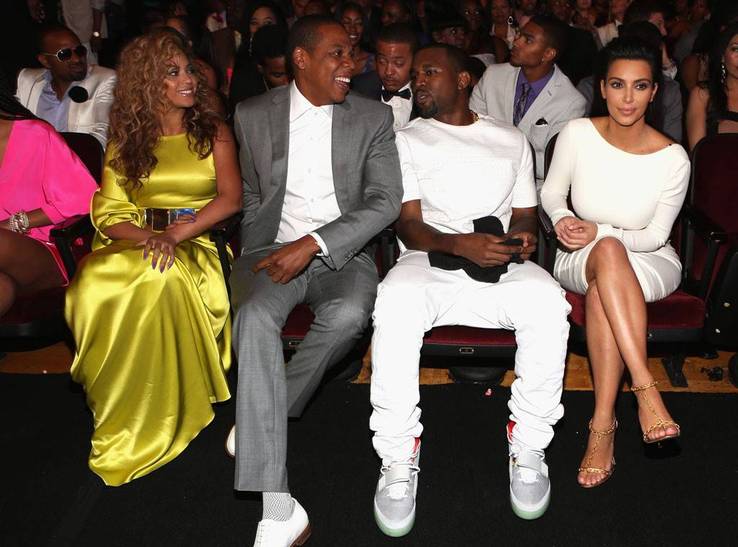 A few years ago drama ensued between Jay-Z and Kanye. The wives seemed to somehow get in the mix too. Both rappers have been known to go back and forth at times, but up to this point they had always mended the relationship.
That is not exactly what happened here. Jay-Z sees Kanye West as a younger brother but once he crossed the line and brought Bey into it, Jay was not having it.
Kanye got on stage during one of his performances and basically made a shout out to Jay-Z saying he should call him, after all this time. Then he went further by calling out Beyonce for not performing beside him at the 2016 MTV Video Music Awards.
Since then, the couple has had nothing to do with Kanye West and his wife Kim Kardashian. Although Beyonce and Kim have never been friends, through the years they've both been accused by the media of throwing shade at each other.
When Kanye proposed to Kim Kardashian, the Carter family were no where in sight. Slowly, they began to separate themselves from Kimye. They expect staff to do the same as well.
Sometimes celebrity staff will work with multiple celebrities, and Bey and Jay don't mind as long as its not Kimye or any other celebrities they may feud with.
7

When Taking Photos On The Red Carpet Don't Adjust Bey's Clothing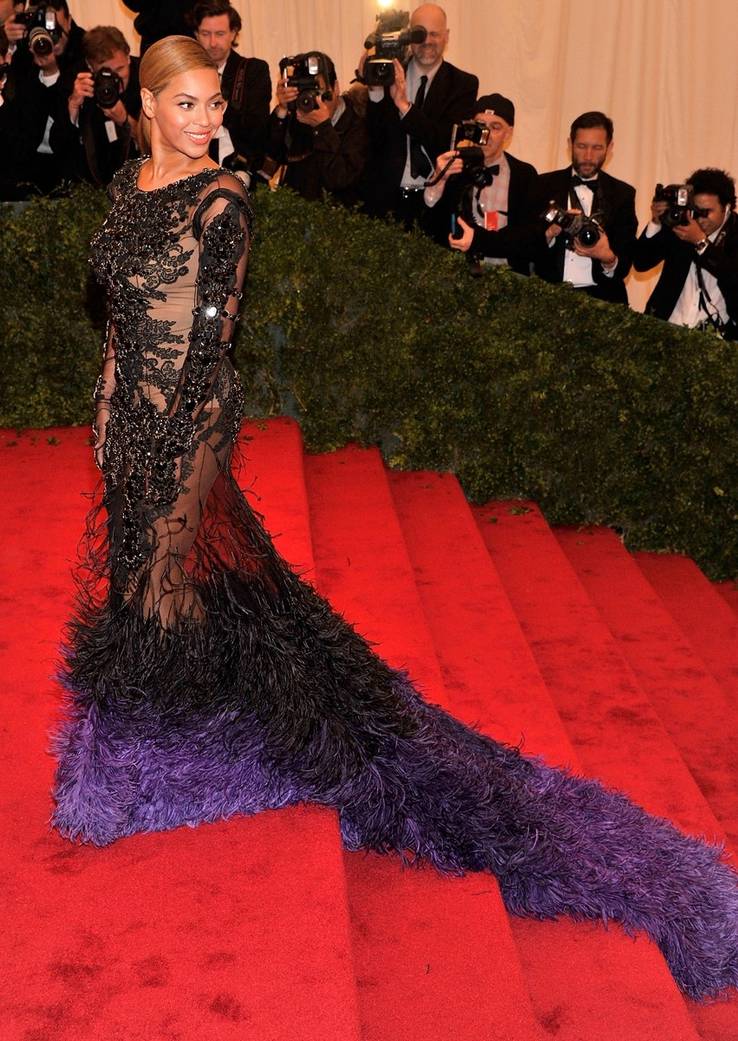 In a picture from a red carpet event one of Beyonce's staff members is seen trying to adjust her dress before she gets in a shot. The staff member was none other than her personal assistant Jane Greenberg.
It was during the Tidal red carpet event that Jane tried numerous times, to adjust Beyonce's red dress. Well, Bey didn't like that very well, and told her to back off. Those weren't her exact words, but you get the point. She managed to keep her calm, cool and nonchalant demeanour while Jane moved out the way of the cameras and flashing lights.
The super-star doesn't like people getting too close to her. Even when it's her own staff. Beyonce is known to be friendly, but once you step into her bubble she will kindly suggest you move.
Maybe she didn't deem it appropriate for the staff to be trying to fix every little part of her body.
Of course cameras caught all of this on film and immediately took to the tabloids to discuss what Beyonce said to her staff member. This shouldn't come as a shocker since she's has also been known to thwart women's attempts to talk to or touch Jay-Z.
She even moved herself between Jay and an actress who she thought, was being a little bit too touchy, feely.
6

Blue Ivy Cannot Nap To Music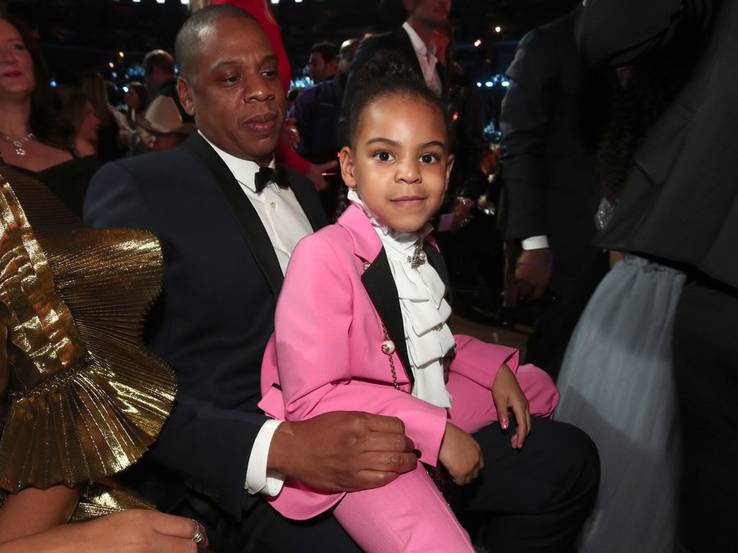 As discussed, Beyonce has a very strict set rule book for her little ones. Beyonce thinks it is important that her daughter gets a good nap routine without the help or distraction of music.
Not only is she not allowed to listen to music during nap time but, apart from that, she also must learn another language. Young Blue has already started learning a variety of different languages. Beyonce and Jay-Z want her to be fluent in more than two languages by the times she's 18.
Blue Ivy is also supposed to go to confidence coaching which is supposed to help her to express herself and become more vocal since she's a shy child. Beyonce deems this as critical for her daughter and considers it a form of therapy.
When Blue Ivy was a new born she decided that anyone coming in contact with her would have to wear a mask and sterile gloves. Beyonce doesn't want anything potentially harming her children. She takes extra precautions to make sure everything is right.
5

Beyonce and Jay-Z Must Work In Separate Rooms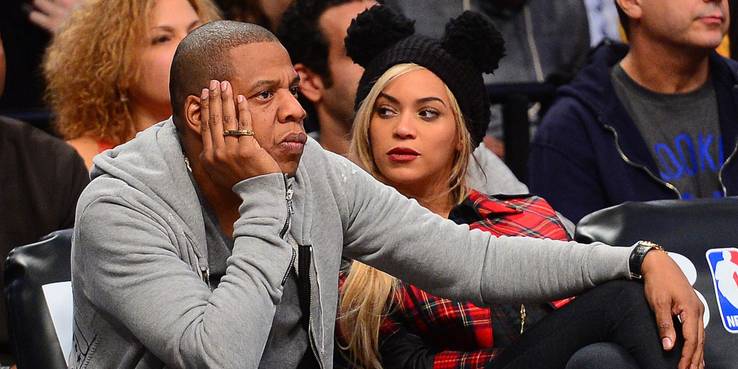 Sometimes the Carter's stay home and avoid going out into the studio. Their homes are big enough to accommodate meeting rooms and business areas. Even though they both are at the house at the same time they do not want to work in the same room.
They are both very independent and focused people. Staff members know to make accommodations with this in mind. When the rumors surfaced about Jay-Z, it was noted that they should not even sleep in the same bed.
Having rooms on the opposite sides of the home allows them each to have their personal space and a chance to clear their head. Their Beverly Hills rental has 7 bathrooms and 8 1/2 bathrooms so there shouldn't be a concern of space in the home.
Beyonce are two people who both need alone time and separate space. They respect each other's wishes and expect staff to do the same.
Beyonce isn't an explosive person but she has been known to throw shade at her staff and her husband. She's says whats on her mind, so it is probably best that she has time away from him or anyone who may get on her nerves.
4

Their Staff Must Have Empathy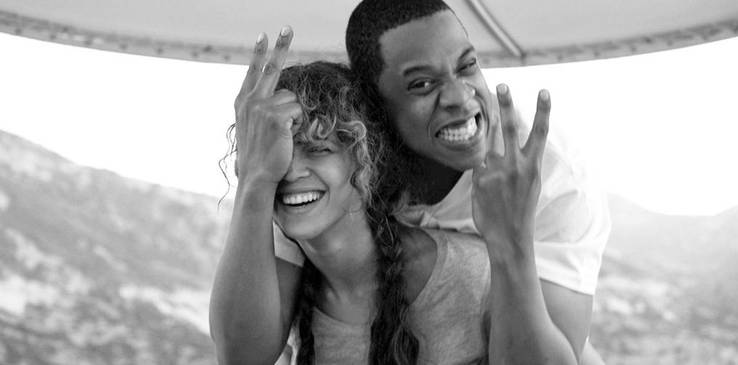 Kindness goes a long way in the lives of the Carter's. They pride themselves on being decent human beings and awesome bosses. They know the power of kindness and understanding, and they want to make sure their employees know the same.
They require a light hearted atmosphere to work in and be around. Staff must be respectful to other staff members and the bosses themselves. They're rewarded for this too. The Carter's show massive generosity to their assistants and other workers.
Lavish parties, wine, gifts and invites go a long way to making sure employees feel secure and comfortable. Jay-Z prides himself on being very humble. He likes to remember where he came from so he isn't the type to judge or participate in drama. Staff members who work with him are to do the same.
Even though Queen Bey can be somewhat of a control freak at times, she really does enjoy her time working, creating and performing music. She often takes the time to lighten the mood by laughing or saying something funny to lighten the atmosphere.
This couple knows that there has to be a balance and they implement this in their personal and work lives, with their family and staff members. Being rude and bringing bad energy around the music mogul's is never accepted, or okay. They make sure their inner circle is tightly knit with people who know how to let loose and hold a positive energy.
3

Perfection Is Attainable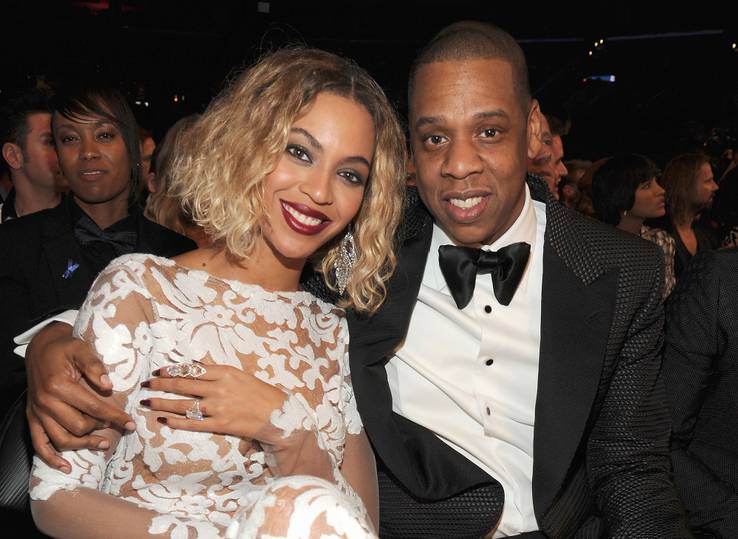 Beyonce is not the only perfectionist in the house. Her husband is as well. In fact they're both sort of competitive. Beyonce doesn't try to hide this fact either. She's been heard in interviews saying that she is a perfectionist and always wants her work to be done right.
To attain this Queen Bey rehearses for hours up hours, until she's sore. She rarely sleeps while writing an album, and make sure to go over every little piece of her work until it is absolutely perfect.
The star works endlessly as if she hasn't made it big time yet. The thing is Jay-Z is actually the same, especially when it comes to his business endeavours. Jay is known to stay in the studio just as long as Beyonce, and if he's not in the studio he's planning his next big business move. His empire didn't come form waiting for something to happen.
They're a very strong headed couple who knows what they want out of life. Like Beyonce's lyrics say, she works hard and grinds until she owns it.
2

Staff Is There To Assist Not Control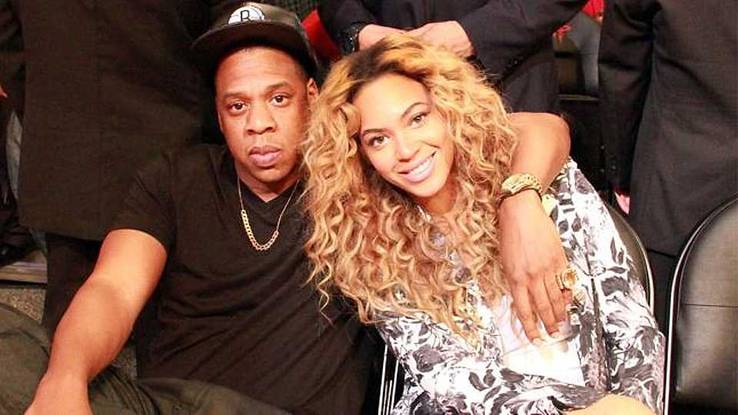 Anyone who knows Queen Bey knows that she needs to be in control. It's a part of who she is as a woman. In her music and interviews she openly speaks about being more than a women's rights advocate; she's also a feminist. She believes women should be free to be leaders in the business world and make their own decisions.
That means no one, not even staff or assistants can tell Beyonce what to do. She loves to write and choreograph her own music and dance moves. Her style and voice are incorporated into everything she produces. After recording a new song or music video, she goes over it multiple times to make sure everything sounds exactly the way she intends for it to be.
Beyonce even joined a campaign called, I'm Not Bossy, I'm The Boss. This movement supports women being in the work force, management positions and being their own boss. What better way to support this movement than to show it in your everyday lifestyle, and career.
She is called Queen Bey for a reason. She stays in control of everything that she applies herself to. Jay-Z doesn't mind because he also takes control of his empire, and his business moves. The Carter's aren't the kind of people who accept advice. No one makes or signs business deals on behalf of Jay-Z. He likes to go over everything himself and make all the big decisions.
1

Bonus Money Must Be Earned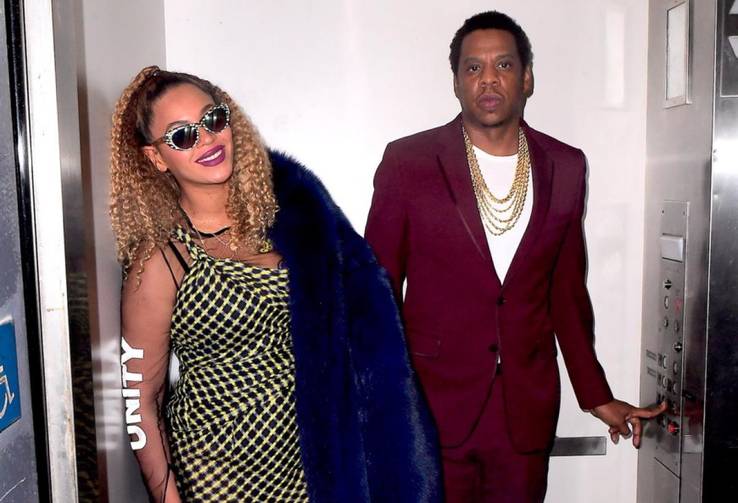 It's no secret the Carter's have tons, and tons of money in the bank. They happily give their employees bonus money, gift and a great lifestyle. After all, they do put in a lot of work for them.
Jay-Z gave all his employees $50,000 dollars right before Christmas one year. But, that's not all. Jay-Z also gave them Christmas gifts as well. Combined, throughout the year of 2013, the couple gave staff up to 4.6 million in bonus money and gifts. If they live the lavish life, they want their staff to be a part of that too.
Beyonce and Jay-Z have 80 employees across the board who all get paid excellent wages and bonus money on top of that too.
Employees are expected to follow every single one of the Carter's rules no matter how ridiculous they may seem. The couple knows that they're a valuable asset so they will do almost anything to make sure their employees are appreciated.
Jay-Z has also been known to tip big pretty much anywhere he goes. Whether it be a restaurant, or a club. He loves spoiling his friends as well as his staff members. Perhaps it makes him feel more in control and generous.
Jay-Z is known to buy very expensive drinks too. One time he was noted to have spent 80,000 dollars at a friends birthday party where staff and everyone else invited enjoyed dinner, and drinks on him. Bey on the other hand, is sometimes more reluctant to give away money so freely.
Sources: BusinessInsider.com, Babygaga.com, Latimes.com, Metro.co.uk, Time.com, Glamour.com, TheFamousPeople.com, and USAToday.com
Source: Read Full Article