When it comes to the world of celebrities, it is easy to assume that these music artists, movie actors, and television stars live a luxurious life we could only dream of. After all, they are able to cash in checks we couldn't even begin to dream of making. They get to show off in their designer clothes, jewelry, and shoes. Their cars are out of this world. Lamborghinis, Roll's-Royces, Bugattis, and so many other high-end vehicles that celebs buy and sell like candy. Let's not even mention the lavish real estate you and I could never afford. Their social media proves that they live it up large.
But little do people know, celebs only want us to think they are living it up large. Not every celebrity has millions of dollars; they just want us to think that they do by posting pictures of the luxurious life. It is very convincing. Instead of those giant Hollywood contract deals or record deals, they have to take endorsements that barely even make ends meet. For example, look at how many celebs are posting on social media on how to use a whitening teeth kit. The payout is quick, but low.
These A-list celebs are not able to keep up with their lavish spending. They are going broke and fast too. With that being said, here are 20 A-list celebrities that have gone more broke than their fans.
20

Tyga Is Over $1 Million Dollars In Debt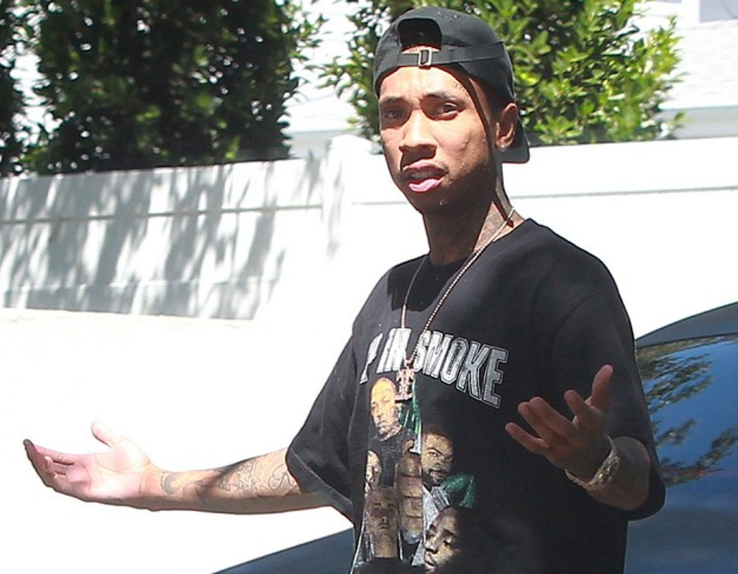 We all know Tyga is a hot mess. He has been in and out of relationships that could literally make or break him, including his relationship with Kylie Jenner. However, when Tyga split up with Kylie Jenner he split up with her money too. What was he thinking? Not to mention his former relationship with Blac Chyna landed him with child support he can't afford.
TheRichest predicted in October of 2017 that Tyga would be broke by 2018. This was no joke. Tyga has had his Ferrari repossessed so many times that he got sued for not making the payments. According to People, Tyga owed more than $280,000 for unpaid jewelry. He was even slapped with a six-figure bill for vacating the premises of his former apartment from 2016. Tyga's woes don't stop there. He was taken to court for refusing to pay his rent on a separate Hollywood home. He still owes over $890,000 to the government for back taxes. Even though he is in massive debts it has not stopped him from living larger than he's worth. He still spends excessively showing off his luxurious life that could be over soon if he doesn't learn how to manage his money.
19

David Hasselhoff Has To Live On Less Than $4,000 A Month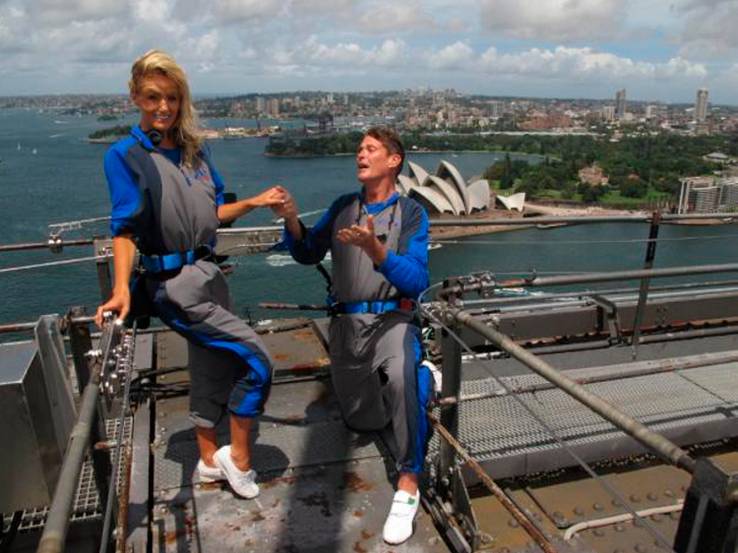 David Hasselhoff is most notably known for flexing his muscles on Baywatch. He has made millions of dollars showing off his pectoral muscles. He locked in his wife, Pamela Bach, until one day those muscles weren't enough. "The Hoff" landed himself in to a full spousal war. I will spare you the details of the nasty divorce, but what is important is that Pamela receives over $250,000 dollars from Hasselhoff. The two have been fighting in court since they divorced in 2006 and that won't end until Hasselhoff has lowered his payments to her. Hasselhoff has spoken out saying he only grosses $112,000 but spends $66,000. If you include how much Pam will receive, living expenses, plus taxes that leaves Hasselhoff with next to nothing. He claims that he lives on less than $4,000 a month and that won't cut it for this star.
Hasselhoff has tried to earn extra income by doing a European tour. However, the tour ended short because ticket sales were too low. Hasselhoff even has his own television show called "Hoff The Record", but it's looking gleam. Hasselhoff says the show is a gamble. Fortunately, he has gotten engaged recently to Hayley Roberts so maybe his fiancé can help him to reach a higher income than living off of $4,000 a month.
18

50 Cent is $36 Million In Debt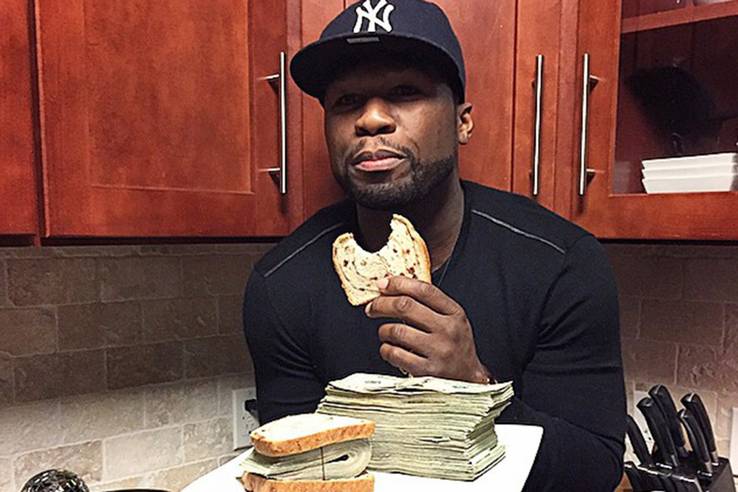 50 Cent told TheGuardian, "Bankruptcy wasn't a big deal for me. It was just me getting my discount." Like we believe that 50 Cent! After all, 50 Cent was in so much debt he had to file for bankruptcy. Court documents show that he was in over $36 million in debt. Most of that was excessive spending, but $17 million of that was because he was charged with copying a headphone manufacture's print. He was also charged with another lawsuit. This one was for $7 million dollars because he shared an inappropriate video, of a woman, whom he didn't have consent from. That's a lot of money for making a mistake. 50 Cent even came out that he didn't buy any of the high-end vehicles that he was seen driving. They were just all borrowed or belonged to his friends. Do what? Yeah, even more, he posed in an Instagram picture where he had positioned thousands of dollars to  read 'Broke'. The courts asked 50 Cent where he got that money from and he claimed that it was fake money. Are you telling me 50 Cent is fake? No, he's a very real and talented artist, but his lavish and luxurious life style is borrowed or up until he earns enough money to pay off all of his debts.
17

Johnny Depp's $650 Million Fortune Gone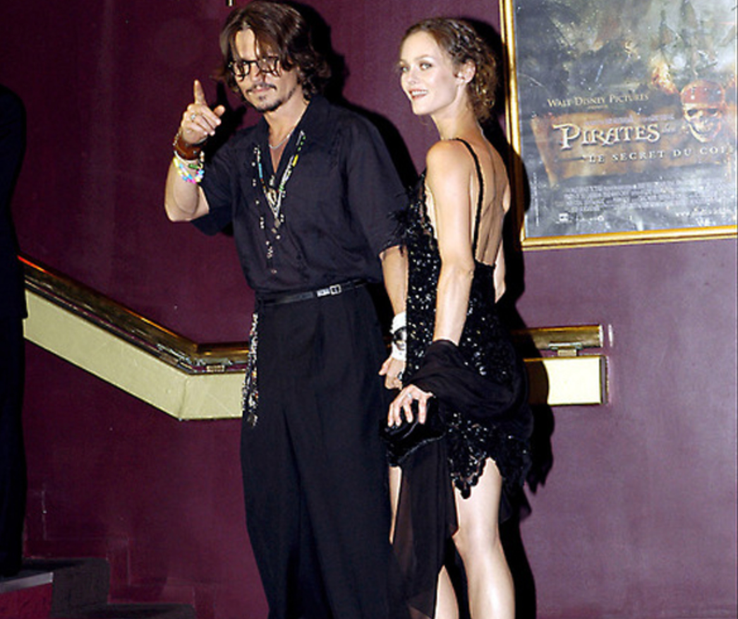 How could Johnny Depp, who gets paid $20 million just to have his picture taken end up on this list? TheRichest even posted that he would make it to the list for "15 Celebs We Predict Will Go Broke By 2018". Don't panic yet. Johnny's debt was not his fault or that's what he claims. Depp sued his financial managers for mismanagement of his money, but they claim his debt is his own fault. So which is it? Well, Johnny Depp definitely liked to spend his money. He had accrued $650 million dollars in the last 13 years he has worked in the film industry. So where did it all go? He began to spend frivolously after he split up his baby mama, Vanessa Paradis. The ex-couple were together for 14 years and had 2 kids together. Johnny took the break up hard and began to spiral downwards fast. He was blowing through money. Then he ended up getting married but got divorced to Amber Heard. That was a nasty divorce that took a toll on him and his wallet. Depp was blowing through millions.
Depp's spending's hit the headlines recently. He reportedly spent $30,000 on wine alone, $400,000 on a diamond cuff, $200,000 on private jets, and millions of dollars on artwork. Even though Depp is suing his previous financial managers for $25 million, he is broke because of his frivolous spending.
16

Lisa Marie Presley Is The King's Daughter And In Debt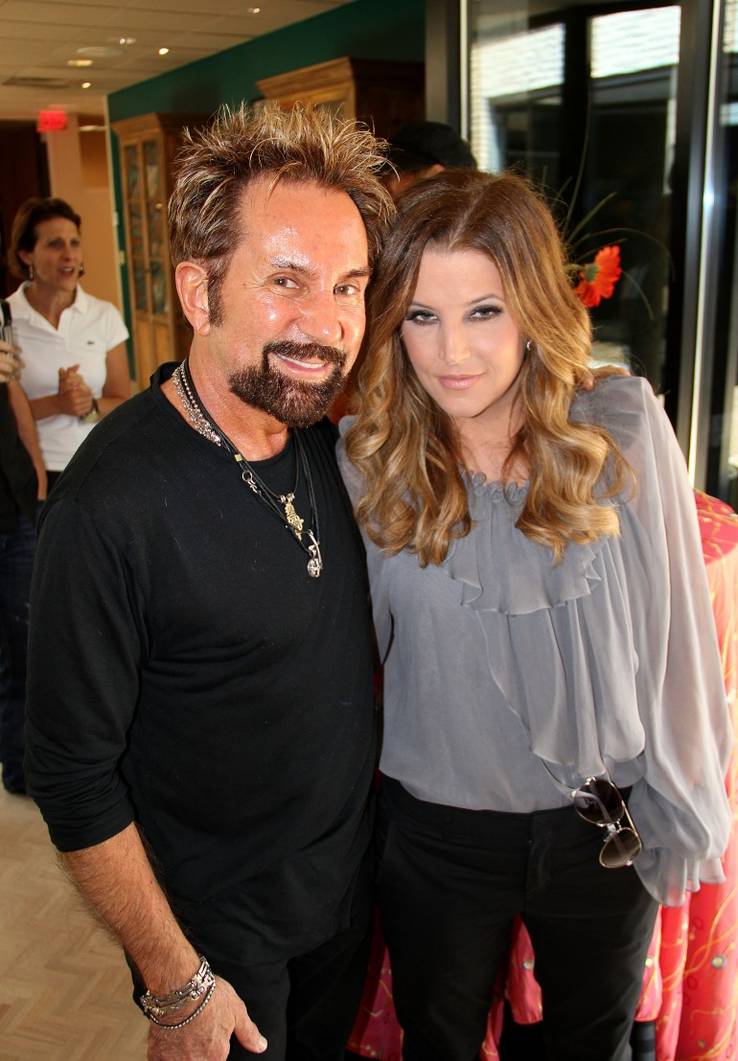 The King of Rock N Roll's, Elvis Presley, daughter should have had a King's inheritance. Instead, this Princess is in debt so deep she can't get out. TheBlast first published that Lisa blamed her financial manager Barry Siegel for her financial woes. Of course there are two sides to every story, but Lisa has been proven that she has spent money excessively and is in massive debt. Lisa claims that Siegel spent 11 years whittling down the $100 million trust she inherited from her father, Elvis Presley. By 2016, Lisa claims Siegal had liquidated all of the trust's remaining principles. That trust was left with her only having $14,000 remaining. It was reported that Lisa was upset over the loss of the trust, because she had accrued more than $500,000 in credit card debt. Elvis' ex-wife, Priscilla, saved the trust by hiring a new CEO that turned Graceland into a money-making tourist attraction. This deal saved Lisa from massive debts, but after years of more lavish spending she ended up in debt again. Court documents, from Lisa's divorce with Michael Lockwood, show that she is in debt from income taxes, a defaulted mortgage, and credit card bills. It is sad, but history does have a way of repeating itself.
15

Tori Spelling's $200,000 Dollar Nervous Breakdown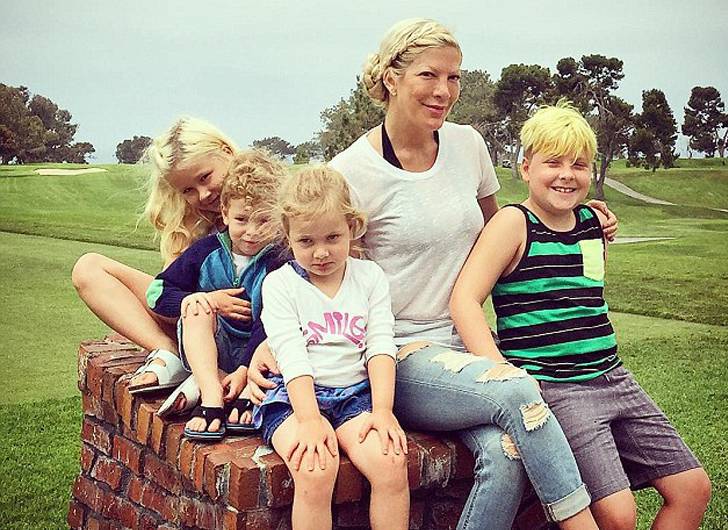 Tori Spelling has seen her fair share of drama from marital issues, family drama, health issues, and financial struggles. Tori was in the headlines for what seemed like months and months. After her dad, Aaron Spelling, passed he only left her $800,000 of an inheritance. Everyone, including her, thought she should have gotten much more because he had an estimated $500 million dollar estate. In January of 2016, American Express sued Spelling for not paying $38,000 on her credit card. Just a few months later, November of 2016, American Express sued Spelling again. This time American express claimed that Tori owed them $88,000 on an account that had been closed. In December of 2016, City National Bank sued Tori for almost $200,000. According to EOnline, Tori had stopped paying a $400,000 loan. On top of the lawsuits, Tori and her husband had a few health issues, including her nervous breakdown that accrued medical expenses. In her 2013 book Spelling It Like It Is,she wrote, "It's no mystery why I have money problems. I grew up rich beyond anyone's wildest dreams. I never knew anything else. Even when I try to embrace a simpler lifestyle, I can't seem to let go of my expensive tastes." I couldn't have said it better myself, but maybe she has learned a lot along the way.
14

Abbey Lee Miller Claims Broke But Hid $1000's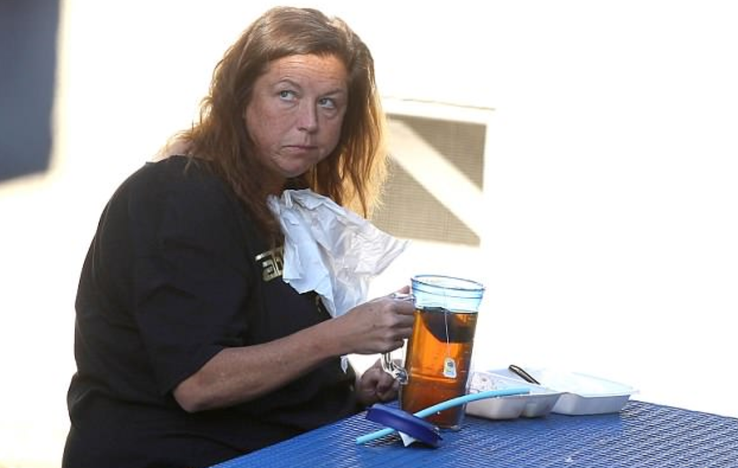 Abbey Lee Miller was one of the celebrities we saw going broke. According to TheRichest, she was going to be broke by 2018. What a predicition. A few years ago, while Abbey was still on Lifetime's spin-off series Dance Moms, no one would have thought that she would be in the situation she is now. Miller is serving time. Yep, that means jail time. Miller was caught hiding money while she was claiming chapter 11 bankruptcy. She attempted to hide $775,000 dollars of her income from Lifetime's spin-off series Dance Moms. She tried to hide that money using secret bank accounts. Reportedly, Abbey divvyed $120,000 dollars and had her friends hide it in plastic bags inside their luggage. I don't know about you, but that was some really good friends. If I asked my friends to stash and hide money for me, they would just look at me like a deer in headlights and probably start laughing at me. Anyways, all of Abbey's troubles could have been avoided if she was honest about her money. Instead, she lied about the hidden money and the courts did not show any mercy. Abbey Lee Miller may not have been as broke as she claimed under the chapter 11 bankruptcy, but now she will have to work hard for money as getting a job will be a challenge for her in the future.
Featured Today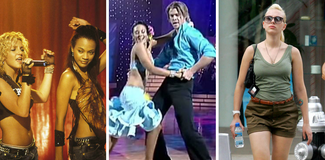 20 Embarrassing Things The MCU Cast Did Before They Were Superheroes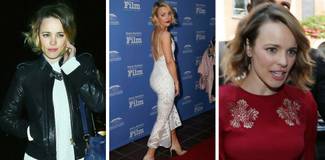 15 Reasons Why Hollywood And Rachel McAdams Don't Work Together Anymore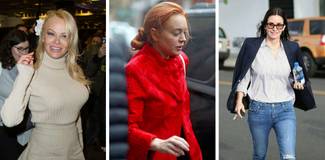 20 90's Celebrities We Had A Crush On That Didn't Age Well

13

Lindsay Lohan Owed More Than $100,000 Dollars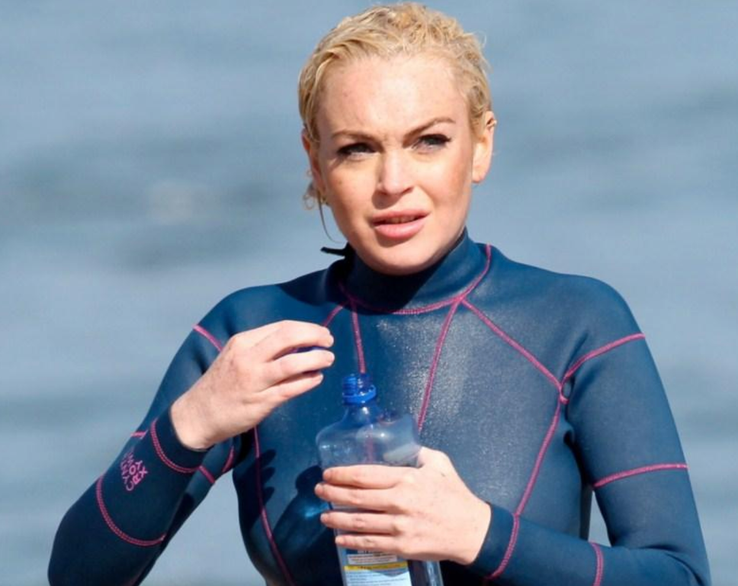 Lindsay Lohan has been in the headlines for years. She has been a controversial topic discussing her relationships, partying, finances, and so much more. She has been a celebrity since she was only 10. She essentially grew up around celebrities and it shows with her lavish spending and luxurious life.
Ten years ago, Lindsay was the highest paid actress in the industry. How does the highest paid actress go broke? Lindsay's movie days began to slow down. She disappeared for a while, only later to be found living in London with her then Russian Beau Egor. According to reports, Lindsay was sued for not paying rent for her London flat that was worth $4.5 million. Even more, the lawyers for the landlord property demanded Lohan pay $100,000 for attorney fees. That's not all, a former driver of Lohan sued her for $44,000 dollars. The former driver claimed she ruined the chance for him to have made $30,000. Lindsay only sent the driver a check for $17,500.
Lindsay's troubles were not over there. She was in a rocky relationship with Russian Egor Tarabasov. When the couple broke up all kinds of news broke out. We will spare you the gossip, but Egor did claim that Lindsay stole jewelry of his that was worth thousands. He also claimed that Lindsay was broke and that he had to pay her bills. Of course Lindsay disputed this, but her past record for owing money doesn't back her up.
12

Teresa Giudice Was Millions Behind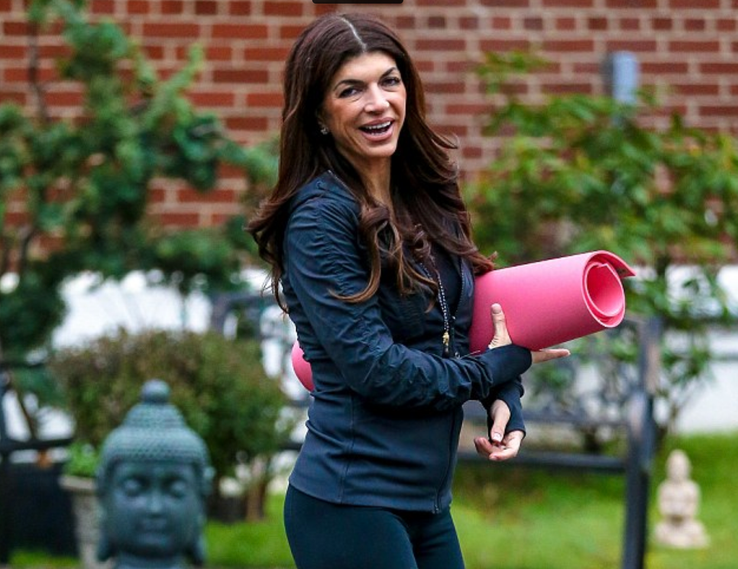 We all know Teresa Giudice as one of the stars of the hit T.V. show Real Housewives of New Jersey. Teresa had a very luxurious life with her husband Joe Giudice. However, in 2009 the couple filed for bankruptcy. The Giudices claimed they owed millions of dollars to mortgage lenders, credit card companies, lawyers, contractors, and more. However, in 2011, the trustee representing the couple's creditor alleged that the Giudices hid assets and income in their bankruptcy filing. Shockingly, after that claim it came out the Guidices withdrew the bankruptcy claim.
By 2014, the couple was indicted for fraud pertaining to the bankruptcy claim. Teresa had to serve over a year, while Joe is serving longer. After Teresa was freed from prison a year later, an architect spoke out that the Giudices owed him $13,000 still. He worked with the Giudices for years and claimed they never paid him.
The couple's financial woes didn't stop there. According to reports, the couple still owes the IRS and the New Jersey Department of Revenue for $1.3 million dollars. Also, the families Laundromat claims the Giudices owe over $350,000 for laundry equipment. However, Teresa did pay off over $100,000 to creditors she owed such as Ford, Neiman Marcus, Verizon, and a fertility clinic. Teresa is far from being out of debt, but according to reports she is on payment plans.
11

Aaron Carter's $20 Million Fortune Missing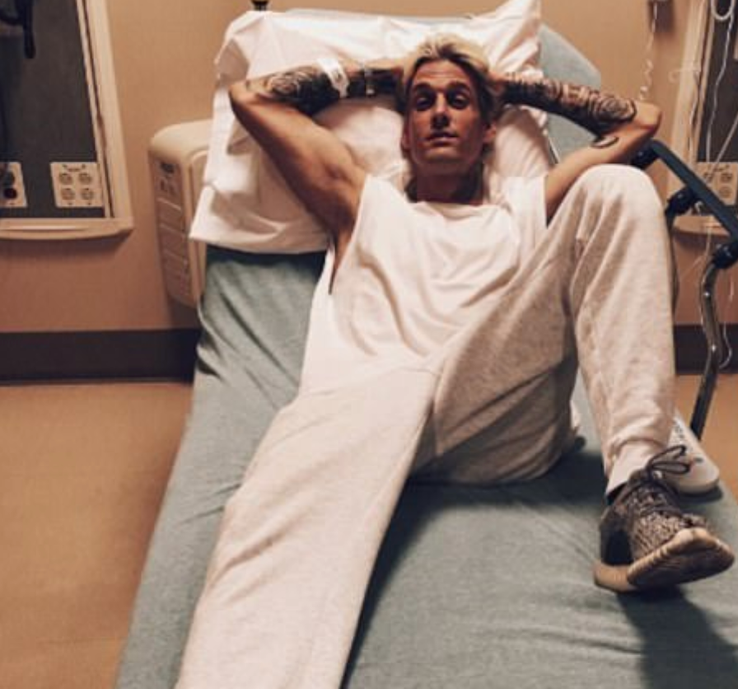 Aaron Carter was a teen hit sensation. You probably remember him for dating Hilary Duff or maybe you remember him for his show House of Carters. He has released multiple albums and songs. He is most notably known for being the brother of the Back Street Boy, Nick Carter.
Aaron claims to have made over $200 million dollars before he was even 18 years old. Aaron's parent took the responsibility of managing his money until he turned 18. Aaron didn't realize that his parents had made financial mistakes along the way. When he turned 18, Aaron learned he owed $4 million dollars in tax. Aaron said he only had $2 million in his bank account when he should have had $20 million. According to Coogan Law, his parents were supposed to put 15% of his money in to his Coogan account so when he turned 18 he could support himself. But Aaron was very disappointed to find out that his parents had mismanaged his money. Due to the lack of money in his account, Aaron had to file for chapter 7 bankruptcy in 2013. Of course, the news of Aaron Carter filing bankruptcy hit all of the headlines. News broke that Aaron owed over $1.3 million just for the year 2003 alone in back taxes. Aaron was only 16 then. As a child star, Aaron learned very quickly how to manage money after his parents mismanaged his fortune.
10

Brendan Fraser Can't Afford $900,000 Child Support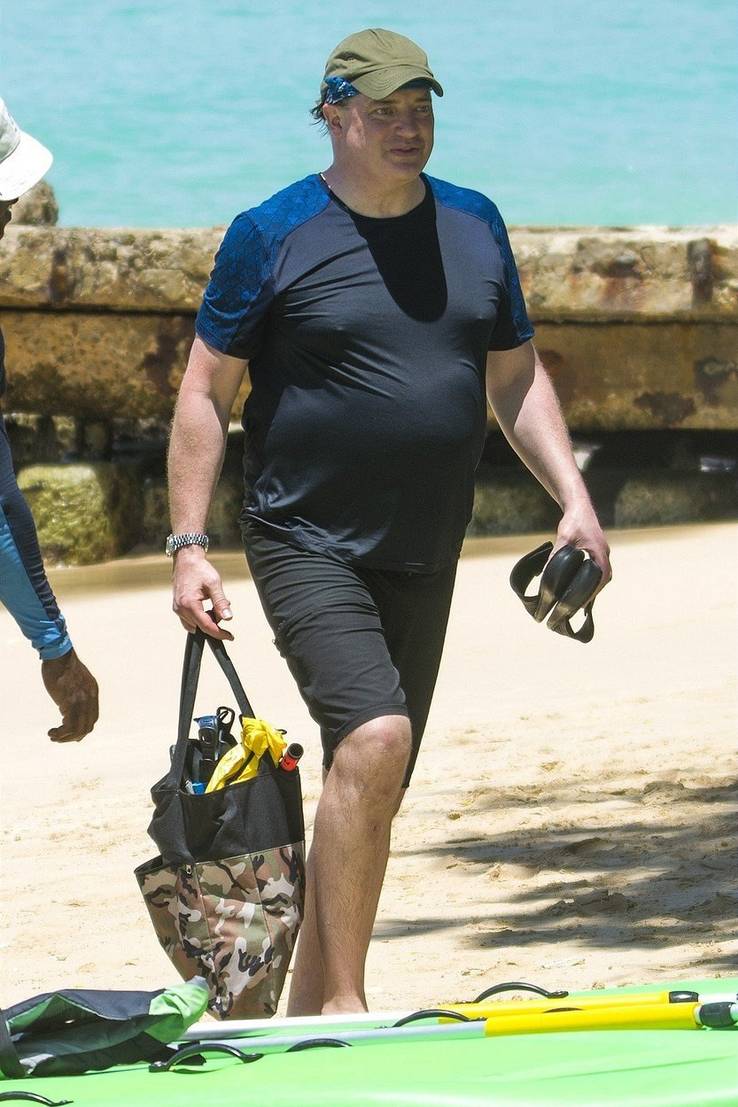 Brendan Fraser is a worldwide known actor. He starred in Mummy, Curious George, and many more popular movies. Brendan had married actress Afton Smith, but 9 years and 3 children later the couple called it quits. The couple sold their home for over $3 million dollars in 2007, right before they divorced.
Brendan was paying his ex-wife over $900,000 in child support for those three boys. In 2013, The former Mummy star went to Connecticut to try to reduce his annual $900,000 child support to his ex-wife Afton Smith. He claimed he couldn't afford that high of child support. During the court battle, court documents were released showing that Fraser only mad $205,000. The court documents showed that Brendan spent over $112,000 on professional expenses. He spent $5200 on gardening and $3,000 on staff each month. The most he could pay in child support was $25,000 dollars. The documents show that Brendan's expenses had him losing over $87,000 a month. Of course, Brendan's ex-wife claims that he is lying and has hid millions of dollars. Also, Afton claims that Brendan brings in tons of money from films like Extraordinary Measure and Furry Vengeance. She claims Brendan's net worth is $25 million. We will leave that decision for the courts to decide.
9

Stephen Baldwin Owed More Than $250,000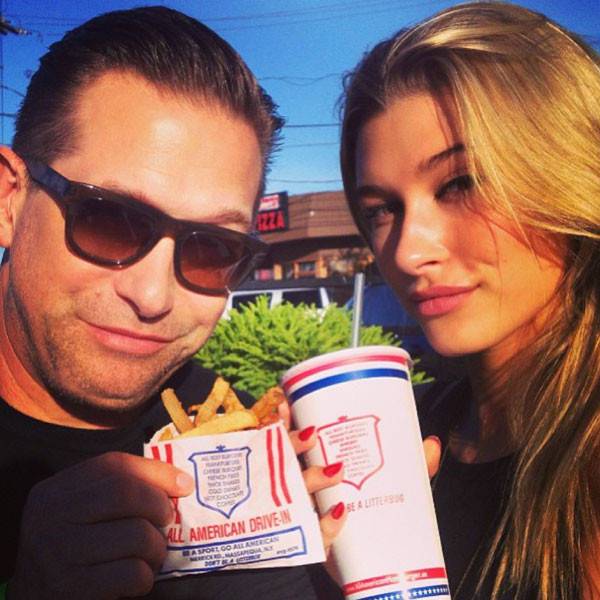 Stephen Baldwin is a known actor and is the youngest brother to Alec Baldwin. Stephen married the Brazilian graphic designer Kennya. They have two daughters together, Hailey and Alaia. Stephen has seen how Alec has been so successful financially, but Stephen must not have taken notes.
In 2006, Stephen filed for Chapter 11 bankruptcy. Stephen claimed that he owed more than $2.3 millions on a New York property valued at only $1.1 million. Stephen reportedly owed $1.2 million on two mortgages on the New York property and more than $1 million in taxes. Stephen had excessive amounts of credit card debt. Court documents later revealed that he owed $70,000 in credit card debt.
It seemed as though Stephen didn't learn anything from filing for bankruptcy. A few years later, the bank sued Stephen for not making payments on his multi-million dollar home. Stephen's home was foreclosed and sold back to the bank for a measly $100. In 2012, Stephen was charged for failing to file his New York State tax returns for multiple years. Stephen had to pay back $300,000 and serve 5 years of probation. Alec Baldwin said that his brother spent money he had that should have been put aside to pay taxes.
8

Michael Jackson Owed Millions
Michael Jackson was the King of Pop. His slick dance moves, popular songs, and his creative spirit pushed him to be the King of all Kings. He was a legend, but this legend died tragically and left a massive debt behind too. Michael borrowed $380 million dollars from the Bank of America back in 1991 to support his lavish lifestyle. The prospect was for him to pay the loan back with future earnings from his world tours, album sales, and endorsements. Sadly, Michael was involved in several scandals that made his album sales drop dramatically, endorsement deals fall through, and much more. Michael was serving 39 charities at the time. With all that said, his world tours didn't produce enough income to pay back the multi-million dollar loan. Not only was Michael dealing with a scandal, but he also was dealing with a world known court trial.
The court trial cost him well over $20 million dollars. While Michael was on trial, he was being sued for everything. One notable lawsuit was for a whopping $1 billion tax bill for his popular Neverland estate. Michael hadn't paid taxes on his estate. By that time, Michael hadn't been able to pay his loans because he hadn't been able to work for years. Michael had to begin some sort of income so he decided to do a few live shows. A few turned into 50 live shows, but as we all know Michael passed on before he could perform them. This left his two children with a massive $500 million dollar debt. Michael was the King of Pop, but even the King has to pay taxes.
7

Nicholas Cage Blew Through $150 Million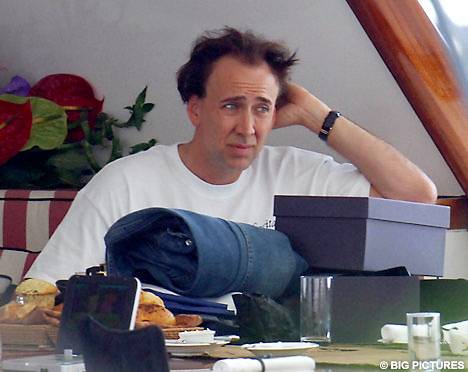 Forbes has listed Nicolas Cage as one of the highest paid actors of all time. It's told that he made $40 million in 2009 alone. That is a lot of money! Unfortunately, the fortune he made didn't last long. Nicholas increased his spending habits as his income increased. In 2009, the IRS slapped him with a $6.2 million dollar tax lien. Nicholas was furious. He sued his financial manager for fraud and negligence even though they say it was due to Nicholas' ridiculous spending habits. So where did all his money go? According to reports, Nicholas actually out bid Leonardo DiCaprio for a 67-million-year-old Tarbosaurus skull valued at over $300,000. Nicholas bought two albino king cobras, a gator, a shark, and multiple other unique animals. Also, Nicholas bought a 40-acre, $7 million island south of Nassau just for his private use. He bought a rare $450,000 Lamborghini Miura SVJ from the late Shah of Iran back in '97. That wasn't the only car he bought. He has spent millions on other specialty and vintage vehicles. Nicholas bought 4 yachts in which only one of them cost $20 million dollars. Nicholas has spent millions and millions more on multiple estates, historical items, and artwork. So where did that leave him? Nicholas was forced to foreclose on several properties, his manager counter sued him, and he is still spending frivolously.
6

Pamela Anderson Denial Over Owing $500,000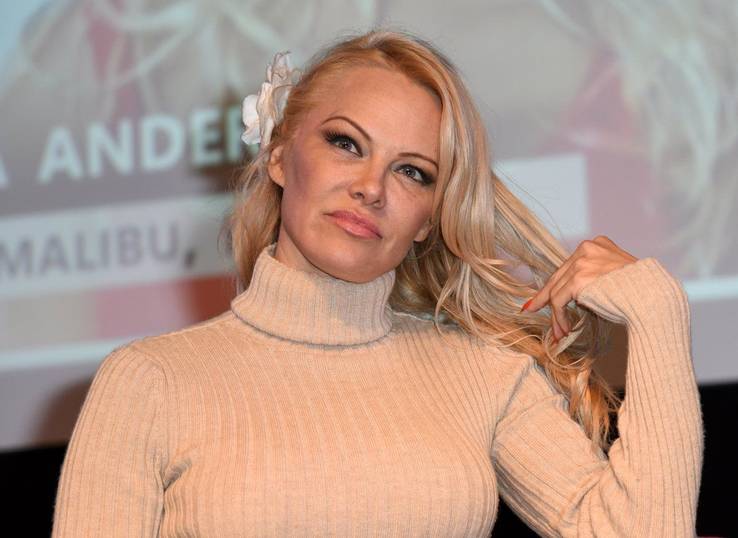 Pamela Anderson is a stunning actress who is most known for her body image and for her role in Baywatch. She was making millions for her roles. However, this Baywatch bombshell had found herself owing so much money to the IRS in overdue taxes that she had to sell her Malibu home in 2013 for $7.75 million. Multiple construction companies sued her for not paying her bills. Pamela had to move to a trailer park to live. I can't imagine seeing Pamela Anderson as my neighbor in a trailer park. Can you imagine the stories some of those neighbors have?
Pamela was so behind in paying taxes that the California Franchise Tax Board put her name as 'one of the top 500 delinquent taxpayer' list. She owed the California Franchise Tax Board over $500,000 dollars. Pamela blamed everything except herself for her debt. She even claimed that she wasn't broke during all of this time. Admitting is the first step to getting help, but Pamela was not going to do that. Missing a few tax payments won't taint her lavish lifestyle. Pamela never slowed down on her spending even though her frivolous spending is what got her into the situation she was in.
5

Mike Tyson Was Boxed In By $23 Million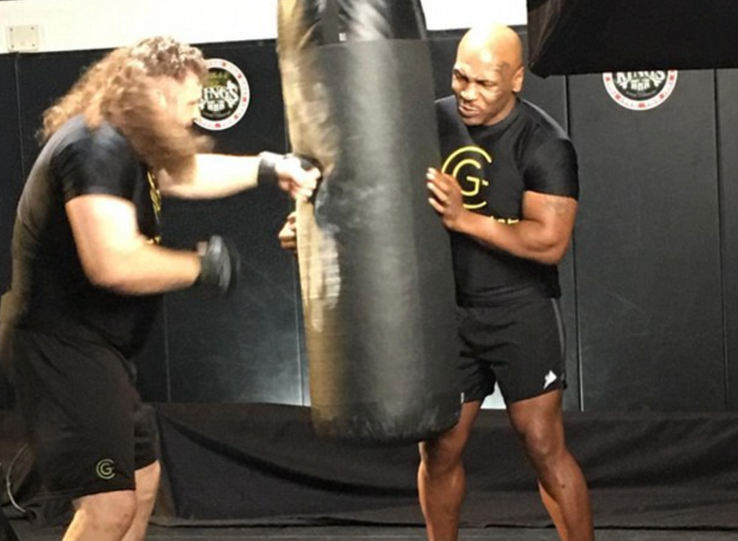 American former professional boxer Mike Tyson has had his share of ups and downs. His financial collapse was as fierce as his boxing style. Mike Tyson had made over $300 million dollars from his boxing career. The fortune didn't last long. Mike had to file for bankruptcy in 2003. At that time, Mike was in debt with over $23 million dollars. Tyson claimed that he was used to fat checks and would spend them faster than they were arriving. Tyson's alcohol and drug use may have had something to do with the excessive spending, but we won't dive too far into those life choices. According to reports, Mike couldn't pay back his debts. Instead, his debtors took his assets to pay them off. What did Mike Tyson spend his money on? Mike would spend his money on wild animals, expensive parties, a two million dollar bathtub, millions on cars, and so much more. I really hope that bathtub was made of pure gold. Mike spent over $400,000 on a party. He would pay over $100,000 just to keep his garden looking gorgeous. At one point, Mike took a $173,000 chain with diamonds in it from the jewelry store without even paying for it. He could spend millions for his lavish lifestyle, but when it came to taxes Tyson owed $20 million in unpaid taxes. Mike Tyson had to hit rock bottom before he would work his way back up and out of debt.
4

MC Hammer's $13 Million Debt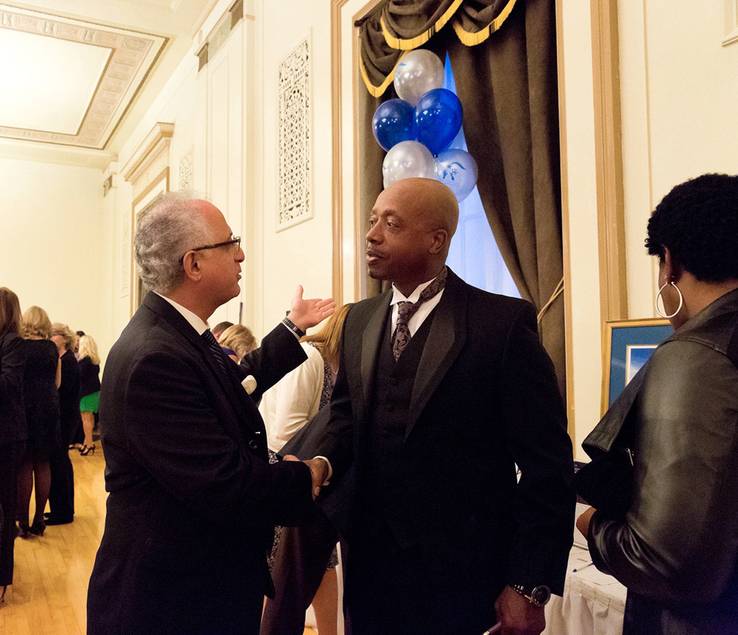 MC Hammer is an American hip-hop recording artist, dancer, record producer, and entrepreneur better known for his commercial success and popularity during the '80s and '90s. You might recognize his song "You Can't Touch This". At his peak, he was earning upwards of $33 million dollars. But it was all gone in a flash. MC Hammer kept 200 people staffed for him to handle everything. He would pay out $500,000 dollars per month to support everyone. MC Hammer enjoyed spending blowing through his money. MC Hammer had a $30 million dollar mansion, a recording studio, 17-car garage, 33-seat theatre, baseball diamond, and multiple tennis courts. That didn't include the millions of millions of dollars he spent to furnish his mansion.
He had bought Oaktown Stable, which housed 19 thoroughbred racehorses. The horses cost millions of dollars alone. He had dropped money on rides such as a private jet, helicopter, and multiple cars. With every celebrity comes lawsuits, MC Hammer was involved in several lawsuits for copyright infringements. Having blown through his fortune, MC Hammer had to file for bankruptcy in 1996. He was $13 million dollars in debt. He was forced to sell his mansion for half the cost he bought it to help him get out of debt. All those years ago, MC Hammer learned that he didn't want to lose his fortune again and he began working as a minister to help him pay his bills for a while.
3

Larry King Was Over $300,000 In Debt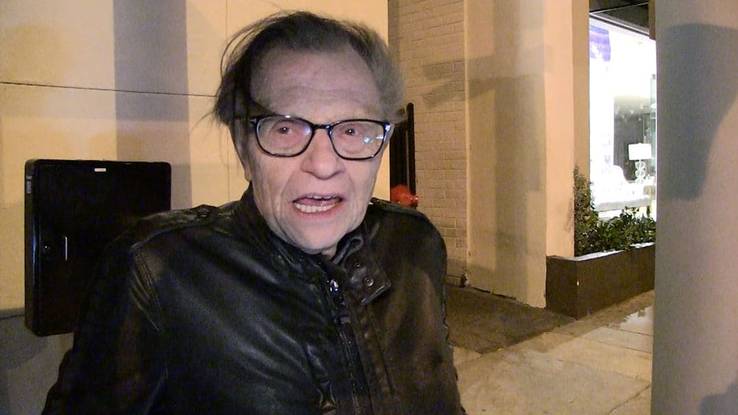 Larry King has been a radio host since the '60s. You probably know him from Larry King Live on CNN. He has been a host on that show since 1985. He has interviewed many leading figures of his time. But before he was famous for his interviews, Larry King struggled with financial debt. Larry King had a radio job where he was interviewing celebrities in Miami. He was making a lot of money from that job, but as his income increased so did his spending. Larry began to spend money on excessive cars and betting on racehorses. He found himself in massive debt, lost his job, and divorced by the '70s. Larry King was arrested back in 1978 for stealing $5,000 from his business partner, Wall Street financier Louis Wolfson. Larry King's charges were dropped, but his career was not salvageable the time. The radio he was working for fired him. King couldn't find a journalism job for more than four years. He accrued over $352,000 dollars of debt at that time. Larry claims that he was just spending his money irresponsibly. Larry King was forced to file for bankruptcy in 1978. That same year, Larry King landed a radio host job that kick started his career.
2

Burt Reynolds Claimed $2 Million In Debt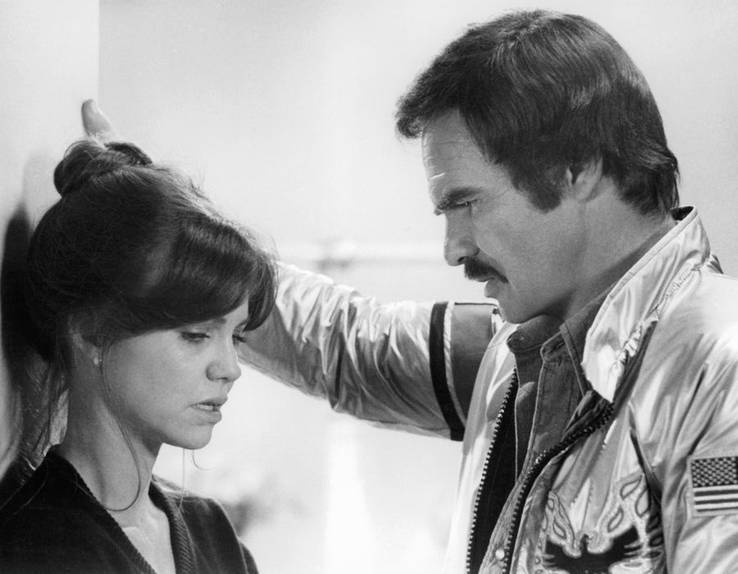 Burt Reynolds is a historic American director, producer, and former American football player. He was known for his role in the movie Smokey And The Bandit, but he took several lead roles in movies. At his peak, Reynolds was making well over $10 million dollars a year. He owned several million-dollar estates that are located in multiple states. Reynolds owned several custom-made sports cars, a private jet, 150 horses, and a helicopter. Reynolds just spent his money. He didn't think about the details. He had professionals to handle that. His business manager Sandy Simon and his old friend Buddy Killen offered him a business deal he just agreed to it. The deal went south and quick costing Reynolds over $20 million dollars. Reynolds was furious and began firing all of his financial managers. However, all of his other investments began to go south as well. Burt met Loni Anderson and ended up marrying her, but she cost him lots of money too. Loni would only wear an outfit once and she was spending $10,000 an outfit. The couple divorced and Reynolds owed her $234,000 plus $9,000 a month. Reynolds failed to repay a $3.7 million dollar loan. He owed loads of money to Loni, two major banks, and all three-marquee talent agencies. When Burt Reynolds finally filed for bankruptcy he listed $6.6 million in assets and $11.2 million in debt.
1

Willie Nelson Owed More Than $16.7 Million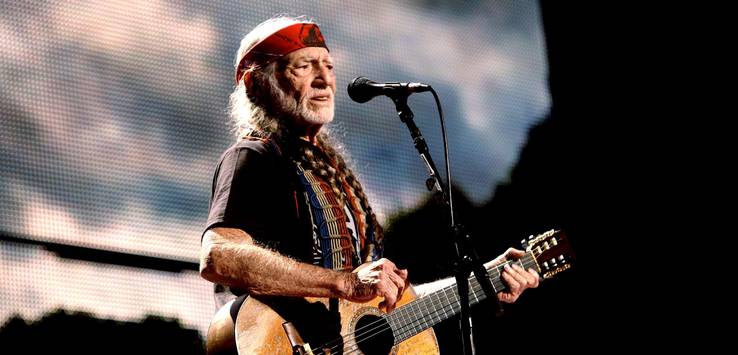 Willie Nelson is the country music legend. He is one of the most recognized artists in country music. But how did he end up on this list? Willie Nelson had financial troubles just like any other celebrity. However, Willie's financial woes were very much like his legendary career. Willie was hit with a multi-million dollar tax bill. According to reports, it was one of the largest individual federal income tax bills ever generated by the IRS at the time. The debt amounted to $16.7 million. Willie's lawyer was able to negotiate the tax down to $6 million, but Willie couldn't pay that either. In 1990, Willie Nelson's home was raided. The raid left Willie with nothing except his favorite guitar named Trigger. Willie lost a Pedernales Country Club, recording studio, Dripping Springs Ranch, and 20 other properties. The IRS auctioned off his homes, but that didn't even make a dent in what Willie owed them. The IRS and Willie came to a compromise that Willie would produce another album and would share the proceeds. The album was called The IRS Tapes: Who'll Buy My Memories? The album was supposed to sell at least four million copies, but that didn't happen. The IRS only collected $3.6 million, but Willie had settled a previous lawsuit and was able to pay the rest of the money he owed to the IRS.
Source: Read Full Article