With the rate at which technology is evolving, the thought of someone inventing the time machine doesn't seem as crazy today as it was a few years back. However, one of the biggest challenges someone would face if he or she were to travel 100 years back in time would be trying to cope with a life free from technology.
We have gotten so used to technology and the devices we need to access it that some people would not know what they'd do if they were forced to spend a day away from their phones or laptops. Technology and the various tech gadgets we have today have surely made our lives so much easier than a few years back, and although everything has its disadvantages, most of us choose only to focus on the benefits of technology.
Therefore, instead of asking people to put down the gadget they are using to read this article, we want to tell them about a few more gadgets that will make their life even easier. They might thinking that all they need today is the latest Android smartphone and they're good to go. However, they are wrong.
Here are 20 tech gadgets all Android users should have access to. Many people probably already have a few of these, but since new and improved gadgets hit the markets every other day, people are free to check out what the latest versions of these gadgets can do for them.
20

Headphones
Music is food to the soul; this is the reason most people listen to it for fun while they work or travel. These days, almost all Android devices have inbuilt radios or music applications that can play and store your favorite tunes.
Most Android smartphones also come with earphones but if you are a music fanatic and enjoy good sound you may want to invest in a proper set of headphones that are compatible with all your android devices.
A good pair must be comfortable to wear and be able to deliver quality sound. You can also purchase a wireless pair that doesn't have to be plugged directly into your device. A pair that won't disappoint you is the Bose QuietComfort 35 Wireless Headphones. 
19

Bluetooth Earpiece
We live in a fast-paced world where multitasking is a must. With all the new technology and devices being developed every other day, one area developers have to pay close attention to is the safety of the users.
A Bluetooth earpiece is essential, especially when it comes to operating a smartphone while driving or operating sensitive machinery. It enables you to connect to your cell phone or computer without necessarily touching it.
This device uses radio waves instead of cables and wires, meaning you can access your device from a short distance. You are thus able to pick calls while your phone is not within your reach.
18

Car Mount
Applications such as Google maps have made navigating any area around the world so much easier, especially if you are driving to an unfamiliar location. This application will request you for your current location as well as your final destination.
It will then give all the possible routes to your destination while indicating the shortest route with the least amount of traffic. You may be forced to hold on to your phone as you keep checking for directions, which can be both cumbersome and dangerous.
A car mount is handy in such situations because it enables you to keep your eyes on the road as you operate your smartphone, which is mounted on the dashboard or windscreen.
17

Power Bank
Our Android devices are equipped with a number of interesting applications that keep us glued to them for long hours, which means the more we use them the more the battery gets depleted of its charge.
Even a fully charged battery may not keep you online throughout the day, and this is the reason a device that can charge your gadget while on the move is essential. A power bank can replenish your device's battery but also needs to be charged before you pack it.
It is almost as though you have two batteries with you. When the primary one dies you easily plug into the secondary charger and continue using your device.
16

Car Charger
At times you may visit places that don't provide power outlets or have some with too many people waiting to use them. You may also be on the road and in need of charging your device or are one of those people who find power storage devices bulky to carry around.
A car charger comes in handy in such cases as it enables you to charge your battery by indirectly plugging your device into your car battery. Unlike power banks, these chargers are far more affordable, easy to carry around, and you leave them unplugged in the car ready for the next time you need them.
These chargers also save you the hassle of having to stop to look for power to charge your phone.
15

Selfie Stick
Almost everyone with a smartphone is obsessed with taking selfies with their front view cameras since selfies are still the 'in thing'. A selfie stick is a rod that can extend up to 30 inches on which you mount a camera or smartphone to enable you to take photos at a wider angle compared to that of your arm.
The camera is operated using a jack plug or Bluetooth controls. Selfie sticks are especially handy when you want to; take a photo of yourself without bothering someone else, fit a large group of people in a photo, or capture your background scenery in a photo.
14

Camera Lens Attachments
Most people have foregone buying digital cameras because most Android devices come with inbuilt cameras with high megapixels and these keep getting better and better with every year. Camera lens attachments can improve the performance of your smartphone or tablet camera even further by enabling them to take photos of much better quality.
There are various types of camera attachments but the most common ones are; the fisheye lens that captures a 180-degree field of view, a macro lens that captures close up details, and a wide angle lens to capture expansive landscapes and scenes.
These attachments come at different prices, with the variations being the result of the difference in the ease of use, materials they're made of, and their durability.
Featured Today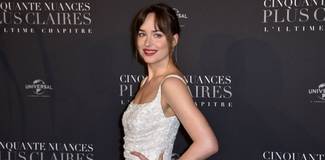 20 Reasons Why Hollywood Isn't Embracing Dakota Johnson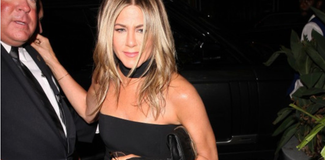 20 Photos Of Jennifer Aniston Being The Ultimate Independent Gal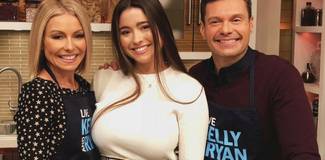 20 Photos Of Kelly Ripa That Makes Her Daughter Want To Be The Role Model

13

SmartWatch
Smartwatches come in different designs and colors and can be used for different purposes. They obviously tell time, but also incorporate fancy features such as having popup reminders, you can personalize alerts, you can check the news on their screens, and even get a weather update from them.
Also, such a watch can read a text message for you and make it possible for you to respond to such a message without having to reach out for your phone. In addition, some have inbuilt microphones and speakers that enable you to answer and receive calls without pulling out your phone.
You can also incorporate them into your fitness routine as they are able to measure lap times, track steps, monitor calorie intake and do so much more.
12

Arm Band
An armband comes in handy when you need to carry your phone with you but not necessarily in a pocket or bag. These are mostly used in sports activities when you need to access a fitness app or cannot afford to leave your device while working out.
The band simply holds your phone securely mostly around your upper arm as you engage in a physical activity. Most armbands are waterproof in case of contact with sweat or water and have a touch screen protector to enable you to access your phone while the band is still wrapped around your arm.
11

Stylus Pen
A stylus pen pretty much looks like a normal pen but its tip is made of rubber. These pens are used to navigate touchscreen devices. It is much better to operate a touchscreen with a stylus rather than a finger as it is smudge free, scratch free and makes clicking so much easier.
You can also draw and take notes with a stylus which is much faster as opposed to using a finger or typing as it is tedious and cumbersome. Stylus pens come in different designs and sizes. Many Android device cases are even made to accommodate these pens thus making them safe to carry around.
10

VR Viewer/Headsets
Virtual reality is taking over the tech world and people are constantly looking for ways to enrich their viewing experience. Android users can now enjoy virtual reality by combining their Android device with a pair of wireless portable VR (virtual Reality) headsets that are compatible with Android devices.
Once the two are connected, you are able to watch games, videos, and images in 3D. VR headsets options are limited. If you are looking to get an affordable pair you can purchase a Google cardboard, Samsung Gear VR, or a Google Daydream View. If you are a hard-core gamer then a pair of high-end VR headsets may be better for you.
9

Bluetooth Speakers
Our Android devices have inbuilt speakers in them but they may sometimes not be as loud as we want them to be. Bluetooth speakers pick up tracks from your Smartphones, tablets, or computers and amplify the audio through their speakers using a wireless technology.
They are especially handy when you need portable sound as most of them can operate wirelessly. When shopping for Bluetooth speakers you may want to look for features like water and dust resistance, long battery life, and the degree of sound. Some can also play bass. They also come in different sizes and various design and colors to choose from.
8

Flash Drive
Most Smartphones pretty much operate like computers and can do everything a computer can do. This means that they require just as much storage space in order to accommodate different types of documents as well as photos, videos, and images.
Android devices may not pack as much internal memory as computers do, which may force you to look for additional secondary storage. USB flash drives compatible with Android devices can be used in this case. They act as storage devices, the same way hard drives work in computers. They are also small, light, and easy to carry and can store gigabytes of data and files.
7

Backup Drive
You might lose your Android device, it may fail to work, or some malicious individual might decide to steal it. To avoid loss of all your data, files, contacts, images, videos, or any other important documents that you may have saved in your device, you must ensure that you duplicate everything in a secondary device on a regular basis.
Accessing the same data from the device should also be just as easy as storing it. The backup device should have more memory than your Android device to enable it to fit all your current data as well as future files. Backup drives are becoming less and less bulky which means they are becoming much easier to carry around.
6

Power Strip
A power strip has the ability to convert a single power socket into a block of multiple sockets. This gadget can save you especially in public places like airports and restaurants where a number of people may want access to the same power source.
A power strip enables you to plug a number of devices into one power socket. Some even come with USB charging ports. They save you a lot of time by allowing you to charge all your devices at one time. They are also light, easy to carry around and come in various shapes and sizes to suit your preferences.
5

Bluetooth Keyboards
Bluetooth keyboards are handy especially for people who are good and fast at typing, and they're more convenient when a lot of typing is required. They are big, spacious, and easy to use compared to virtual keyboards which may be small, squeezed, and sometimes hard to comprehend especially on a Smartphone.
They are also portable and some can even be folded which makes it so much easier to carry them around. These keyboards are wireless and save you the hustle of having to plug cables from one device to another. If you often work from your Android device and are required to do a lot of typing, you may want to consider buying one of these.
4

Phone Stand
A phone stand is aesthetically beautiful and can make a great décor item on your nightstand or counter, but is at the same time also functional. It holds your phone in an upright position and prevents any further scratching. They also hold and grip your device in place thus avoiding any accidental falls.
Most double up as chargers or are designed in a way charging is possible so your device can be left for longer on the stand to enable full charging. These stands also hold your device at an angle, which makes it possible for you to still use your device while it is still on the stand.
3

A Lost Stuff Finder
Keys have a special way of disappearing right when you need to urgently use them or are late to get somewhere and you need to use the car or lock the door behind you. If you have a history of losing stuff, then a Lost Stuff Finder can be quite useful to you. This small device can be attached to your keys or any item you seem to misplace often and will help you find it.
When you can't find the item you are looking for, take your Android device, and request it to locate the lost item. The gadget can either light up, make a sound, or do both depending on how you have programmed it to function. These finders are also smart, small, and light, which means they can double up as key chains.
2

Streaming Sticks
Streaming sticks are useful when you want to display anything from photos, videos, or even web pages from your Android device to a TV screen nearby. A streaming stick usually comprises a USB device and a remote control. However, you must ensure that your Android device is compatible with the stick before purchasing it.
The USB device is normally plugged into your TV and your Android device set to enable streaming and connection to the stick. After this is done you can replicate whatever is on your Android device's screen wirelessly onto your TV screen. You can use your phone or remote controller to navigate the screen.
1

E-Reader
A compatible e-reader is able to download content from your Android device and display it on its screen. These readers are far much better for reading than normal screens because they do not have glare and have an adjustable light to enable you to read both during the day and at night. Their battery can also last for weeks and not hours.
An e-reader doesn't strain or tire your eyes because of its special e-ink display that feels more like reading from a book rather than a screen. They also fit well onto your hand and are light in weight. If you are the kind of person that likes reading online then you may want to invest in an e-reader.
Source: Read Full Article