There's probably not a single soul in the world who hasn't heard the name Natalie Portman. The woman behind the name is a Hollywood A-lister as befits a very talented actress. Portman made her first movie debut when she was only 12 years old, but rather than just focusing on making a career in acting she also decided to explore other options, such as science, and went on to become a Harvard student.
Still, the fact that we see Portman on the big screen today shows us that she decided to forego a career in academia for the sake of continuing her very successful career in acting. Over the years, Portman has starred in numerous films including Star Wars, Paris je t'aime, Black Swan, Thor, Pride and Prejudice and Zombies and Annihilation, among many others.
As a successful actress, Portman has also turned down numerous roles, especially those that required her to show too much of herself. That makes sense – Portman is such a talented actress that she can choose the films she wants to appear in and can reject those that stand in the way of her maintaining her morals.
On top of her talent – and her intelligence – Portman is an incredibly beautiful woman which always helps when you want to make it in Hollywood.
20

She Was Willing To Give Up Her Acting Career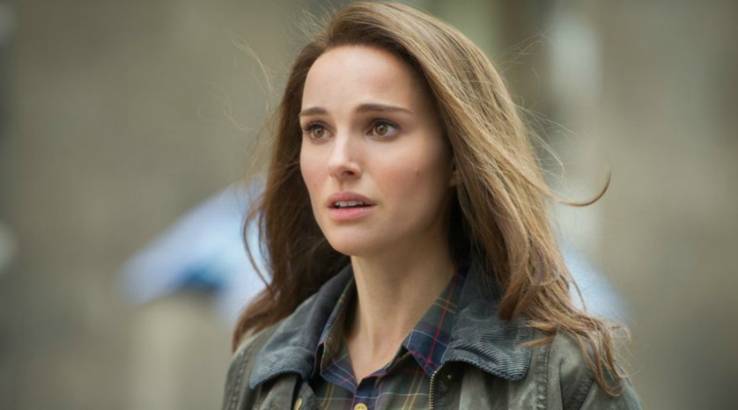 Natalie Portman started her acting career when she was only 11 years old but it wasn't until much later that she decided to pursue it properly. You see, Portman comes from a very academic family – both her parents are academics – and it was when Portman was 25 years old that her father pulled her aside and suggested she go to law school or grad school.
So Portman decided to go to Harvard which, according to Vanity Fair, later prompted her to utter one of her most famous phrases –
"I don't care if [college] ruins my career. . .I'd rather be smart than a movie star."
However, according to Elle, it was actually college that helped Portman realize that she loved acting too much to give it up – "I admitted to myself I couldn't wait to go back and make more films. I had reclaimed my reason."
19

She Graduated From Harvard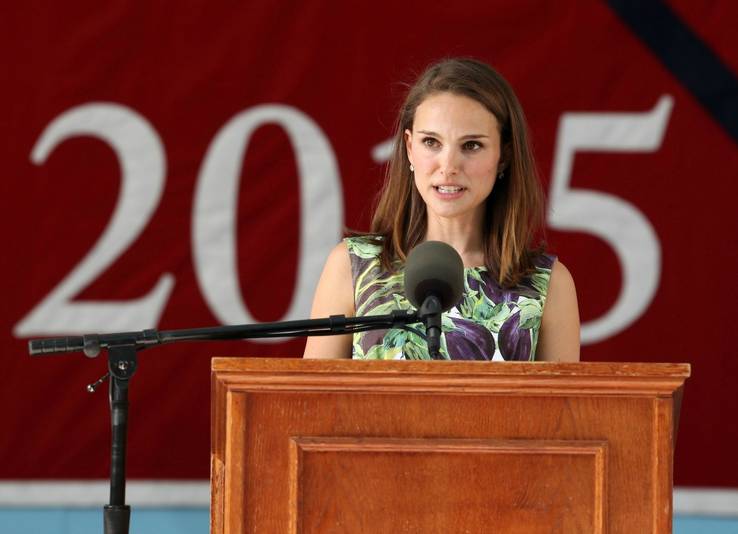 Recently Portman admitted that her time at Harvard was more difficult than people might imagine. Apparently, during her college career the actress had a lot of struggles and felt like both other students and professors judged her for being there. As a result, she felt under constant pressure to prove to people that she was an intelligent young woman whose talents did not solely reside with acting.
Portman said, according to Elle, – "[I feared I] wasn't smart enough to be in this company, that every time I opened my mouth, I would have to prove that I wasn't just a dumb actress."
Perhaps that's why Portman submitted to peer pressure – to fit in with the other students as well as to loosen up. She recently admitted however that she hasn't done anything remotely similar to her old antics, saying that she is an "old lady" now who must, ideally, be in bed by 10PM.
18

She Co-Authored Two Scientific Papers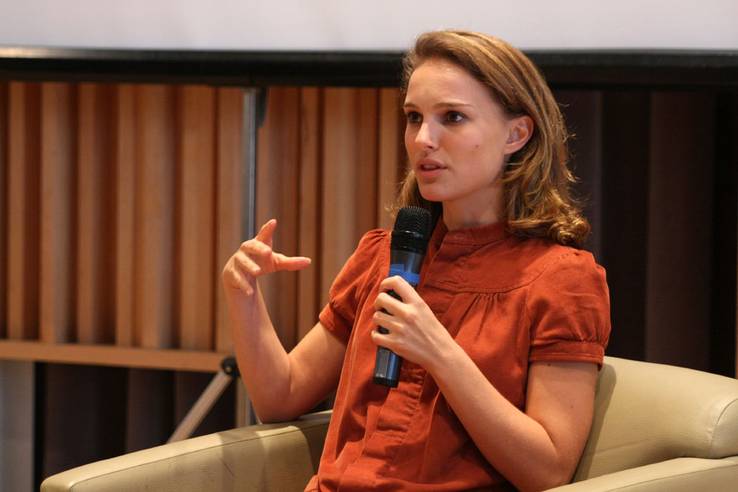 Not only is Portman an amazingly talented actress who has won an Oscar for her performance in the 2010 drama and mystery film Black Swan, she has also graduated from Harvard with a psychology degree.
But it turns out that Portman was a very serious and hardworking student not only in college but also in high school– she maintained a straight-A average and investigated the various possibilities of turning waste into useful energy. The research for the latter she eventually used for co-authoring a scientific paper.
Portman co-authored her first scientific paper when she was still in her sophomore year in high school. The paper was called "A Simple Method To Demonstrate the Enzymatic Production of Hydrogen from Sugar" which won her a semi-finalist position at Intel Science Talent Search.
In 2001, while attending Harvard, Portman co-wrote another paper titled "Frontal Lobe Activation during Object Performance: Data from Near-Infrared Spectroscopy."
17

She Was Born In Jerusalem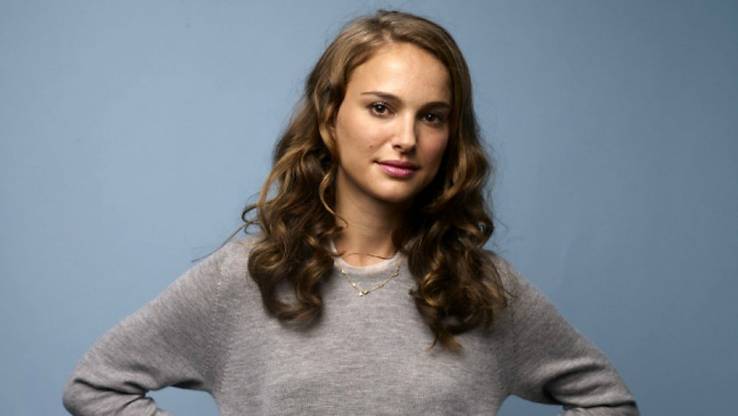 Few fans know that Portman was actually born in Jerusalem, Israel and that she was named not Natalie but Neta-Lee, which is a Hebrew name. However, she did not spend much of her childhood there because when she was three years old her parents moved to America. Indeed, it was in America that Portman's dad received medical training.
Still, Portman holds a dual citizenship and has at one point admitted that her real home is Jerusalem, not America. In an interview with Rolling Stone magazine the actress said – "I really love the States but my heart's in Jerusalem. That's where I feel at home."
16

She Can Rap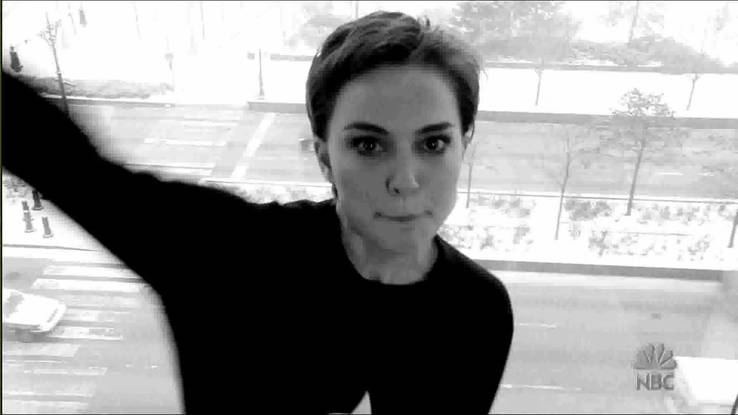 Who knew that Portman could rap? Her first "Natalie Raps" Saturday Night Live short went viral in 2006 in which the talented actress transformed into a foul-mouthed thug who rapped about smoking in college, cheating on exams and not caring about her fans. This was, of course, just a little bit of fun but the internet was blown away.
Recently, "Natalie's 2nd Rap" was released on Saturday Night Live again, this time with Andy Samberg. Her newest rap song mentioned her appearance in the 2010 film Black Swan, her kids and even her ballerina husband. While this second video was not as shocking or even surprising as the first, it still caused quite an uproar among Portman's fans.
15

She Battled Britney Spears For An Off-Broadway Show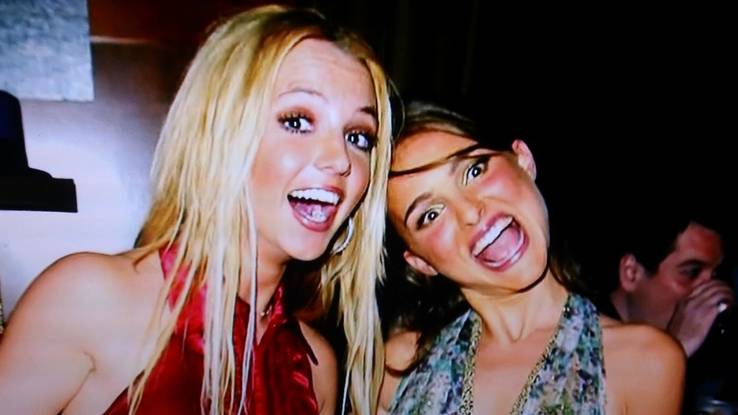 Back in 1992 both Britney Spears and Natalie Portman were the understudies for the actress Laura Bell Bundy in the show Ruthless. The show was about a girl so determined to play a lead in her school play that she was prepared to do anything.
Spears played the understudy first but apparently did not have the drive and passion necessary for the role. Later, the pop star said, in her autobiography Britney Spears' Heart to Heart, according to NY Post –
"Even though the part was fun, the process of doing the same thing night after night wasn't."
Portman was the next understudy and was chosen because she seemed more real than the other girls who auditioned. Portman and Bundy became great friends and Bundy has said, according to NY Post, that they spent a lot of time together – "We had sleepovers and prank-called people. She was a vegetarian even then. We were at a restaurant and she'd be telling me these horror stories about chickens — she'd be eating a Caprese salad while I was eating prime rib."
14

She Almost Played Juliet Alongside Leonardo DiCaprio In Romeo + Juliet
Leonardo DiCaprio and Claire Danes made the perfect Romeo and Juliet in the 1996 Romeo + Juliet film. However, few fans know that the role of Juliet almost went to Portman and not Danes. Indeed, initially it was Portman who was cast as Juliet alongside DiCaprio but then the studio executives realized that the eight-year gap between Portman and DiCaprio may be somewhat problematic.
In an interview with The New York Times, Portman said that Fox didn't like how it looked when Leo was kissing Natalie.
While we're sure that Portman would have made an amazing Juliet, we can see where the studio executives were coming from.
Featured Today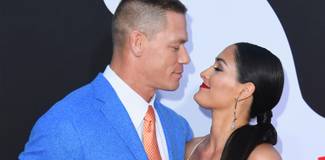 John Cena Tweets After Splitting From Nikki Bella

Jesse Williams Ex-Wife Wants More Child Support

20 Attractive Female Celebs Who Are (Still) Looking For Mr. Right

13

Her Great-Grandmother Worked As A Spy During WWII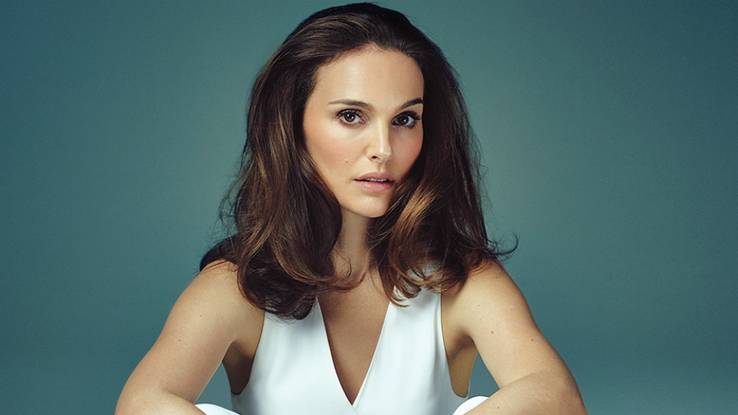 We all have interesting family tales but no doubt the best ancestral stories are those that involve spies. Portman is lucky because one of her ancestors – her great-grandmother who was Romanian – was actually a spy, so she has a good story to tell.
Portman seems to be proud of her great-grandmother the spy and even carries a photograph of her in her wallet.
According to the Rolling Stones magazine, Portman said – "She spied for the British, traveling through Europe. She was blond, so she could totally pass as a non-Jew. Men, they would always try and pick her up because she was a gorgeous young woman…" We're sure that Portman would have made an excellent spy herself – not only is she a gorgeous woman, she is also extremely intelligent.
12

Her Role In Star Wars Almost Ruined Her Career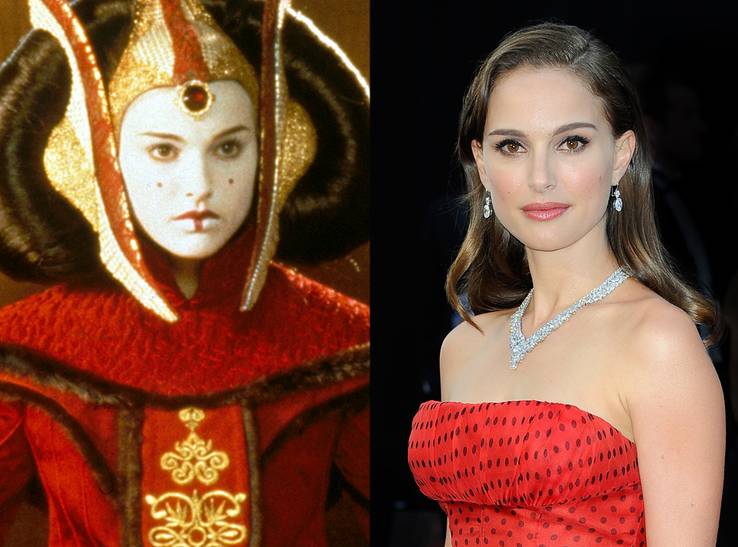 Portman played the role of Padme Amidala in the Star Wars series but according to the actress, the role did more harm than good for her career. It turns out that her role as Amidala convinced Hollywood film directors that Portman couldn't act to save her life!
In an interview with NY magazine, Portman said –
"Star Wars had come out around the time of Seagull, and everyone thought I was a horrible actress. I was in the biggest-grossing movie of the decade, and no director wanted to work with me."
She continued with, "Mike wrote a letter to Anthony Minghella and said, 'Put her in Cold Mountain, I vouch for her.' And then Anthony passed me on to Tom Tykwer, who passed me on to the Wachowskis."
Luckily, this worked and it didn't take long for directors to see that Portman was indeed a talented actress and one that could turn almost any movie into a huge hit.
11

She Missed The Star Wars Premiere Because She Was Studying For Her Finals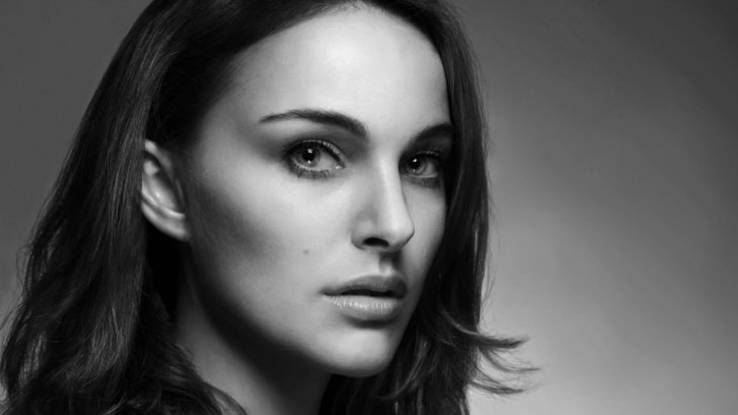 It's not every day that one gets to play a role in Star Wars and gets to attend the film's premiere. However, while Portman played Padme Amidala in Star Wars and was supposed to attend the premiere of Stars Wars: Episode 1 – The Phantom Menace, she couldn't actually make it to the screening.
Why? Apparently, the actress had to study for her final high school exams. And since Portman has said that she'd rather be smart than a movie star, it makes sense that she decided to stay at home and revise instead of attending the premiere of the movie that very well almost ruined her acting career.
10

She Starred In Her First Movie When She Was Only 12 Years Old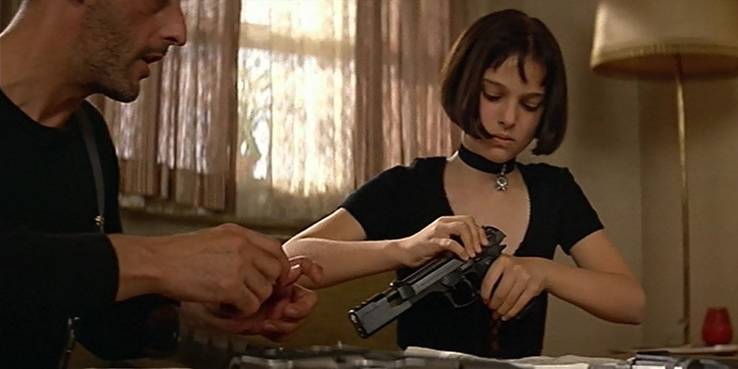 Portman was only 11-years old when she starred in her very first movie. The film was called Leon in France but was renamed Leon: The Professional for American audiences. It was released in 1994 and while it was not exactly groundbreaking, Portman's performance certainly was.
According to Vogue, Portman had no idea what she was doing –
"I went into that film and I didn't know what I was doing—but I was 11, and it was before the whole preteen self-doubt set in."
She continued with, "I was at that stage where I was completely unselfconscious, free and open, and it was really fun. I trusted Luc, and, luckily, my first experience was with such a great director. Luc really guided me."
Apparently, Portman's dad was very protective and even forbid the young actress from starring in more than five smoking scenes in the movie. Indeed, even in those five scenes Portman is not actually doing anything, she only holds it.
9

She Has Won An Oscar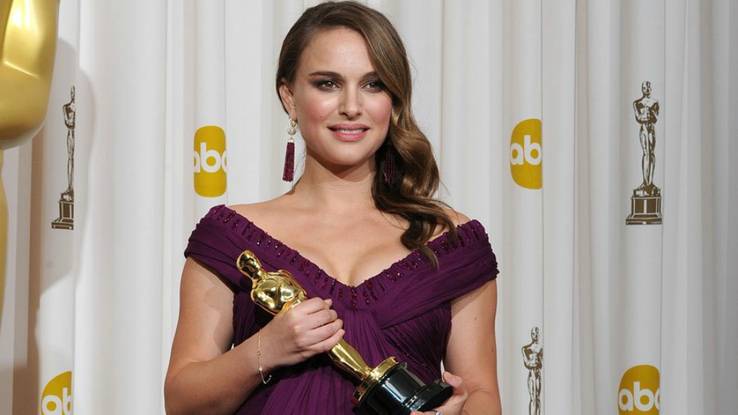 Portman is a talented actress so it comes as no surprise that she has been nominated for an Oscar a number of times. For example, she was nominated for an Oscar for her role in the 2005 film Closer as well as for her role in the 2017 film Jackie.
However, in 2011 Portman won an Oscar for her role in the film Black Swan. In her acceptance speech, Portman said, according to MTV –
"Thank you. Thank you so much. This is insane! I truly and sincerely wish that the prize tonight was to get to work with my fellow nominees."
As is usual, Portman also thanked her parents and her partner – "I want to thank my parents for giving me the opportunity to work from such an early age. My beautiful love, Benjamin, who has now given me my most important role of my life. Most importantly, my family, my friends, and my love, thank you so much."
8

She Appeared In A Former Beatle Music Video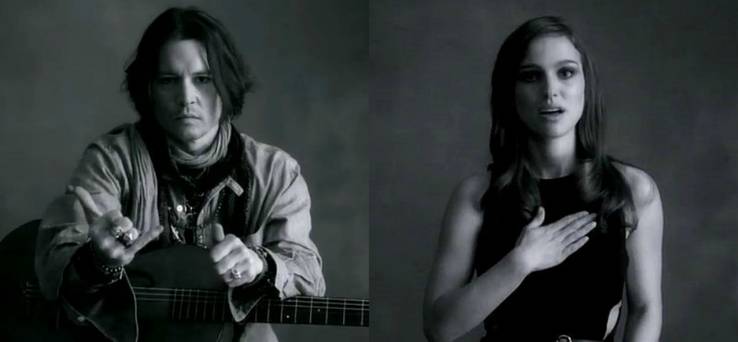 Back in 2012 Portman appeared in Paul McCartney's music video alongside Johnny Depp. How did that happen, you might wonder? Well, apparently McCartney was not too keen on doing a big-budget production and upon his daughter's – Stella's recommendation – decided to ask for Natalie's help. He then realized that he needed another person and luckily, Depp was more than willing to help.
McCartney said, according to Vanity Fair, that the transformation that Portman and Depp underwent for his video was remarkable – "I would talk to Natalie and Johnny before filming and we would just have a normal conversation. Then we would turn the camera on and there was just a complete transformation. It wasn't surprising, because, you know, that they are both that good, but to see it happen in front of you is pretty remarkable. It was like seeing two different people completely—it was like they morphed into screen gods right in front of me."
7

She Could Have Been A Model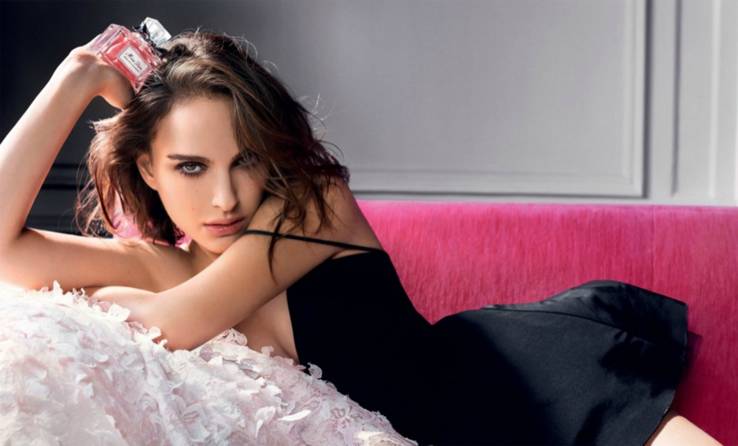 We're used to seeing Portman on the big screen but few fans know that Portman could have gone a different route – indeed, she could have become a model. Apparently, when Portman was only nine years old she was approached by a Revlon scout at a pizza parlor who asked her if she'd like to model.
Portman didn't want to be a model, but she did want an agent because she wanted to become an actress. Unfortunately her parents were against her becoming a child actor but only two years later Portman landed her first role in Leon: The Professional, and somehow managed to convince her parents to star in it.
6

Preparing For Black Swan was harder than anything she had ever done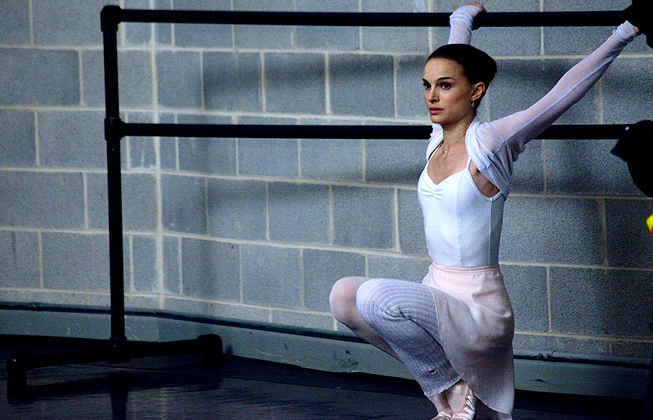 Portman took her role in the 2010 drama and mystery film Black Swan very seriously. Maybe even too seriously – she lost around 20 pounds, trained for around 16 hours a day and faced all of her injuries with a brave face.
But there were times when she thought she was going to die. In an interview with Entertainment Weekly, Portman said – "There were some nights that I thought I literally was going to die.It was the first time I understood how you could get so wrapped up in a role that it could sort of take you down." Now that's dedication!
5

She Can Speak Hebrew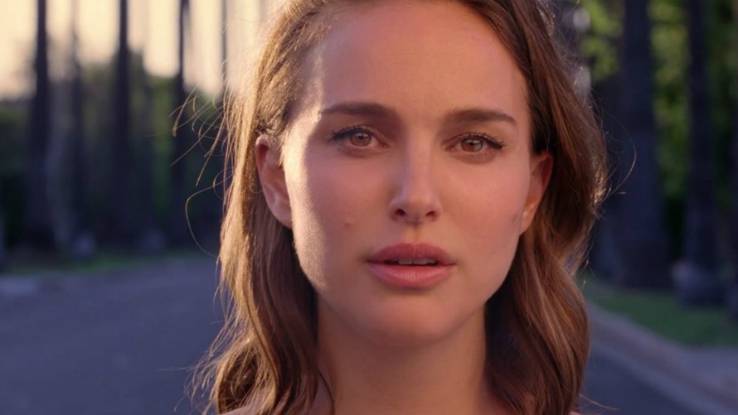 Portman was born in Jerusalem and even though her parents moved to America when she was only three years old, she can still speak Hebrew. Of course, it is not exactly fluent which is why Portman had to take Hebrew language classes when she was preparing for her role in the 2015 A Tale of Love and Darkness which she herself directed.
According to the Jerusalem Post, Portman said – "My Hebrew is good, but I make a lot of mistakes, so I worked with a language coach for the entire pre-production. And though an accent is fine for the character, who is an immigrant to Israel, my American accent had to be worked on as well."
4

She Has Her Own Production Company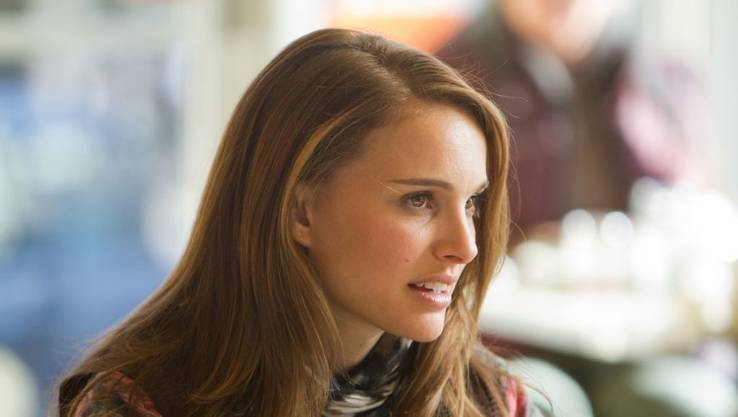 Every woman in Hollywood says the same thing: there just aren't enough roles for women. However, rather than simply whinging about it, Portman has decided to actually make a difference.
With her husband, the talented actress has created her own production company, named Handsomecharlie Films, whose focus is to create more roles for women.
In a Vogue interview, Portman said – "We're trying to go for that guy-movie tone, like Judd Apatow's movies, or The Hangover but with women—who are generally not allowed to be beautiful and funny, and certainly not vulgar."
3

She Felt she did not have a normal teen experience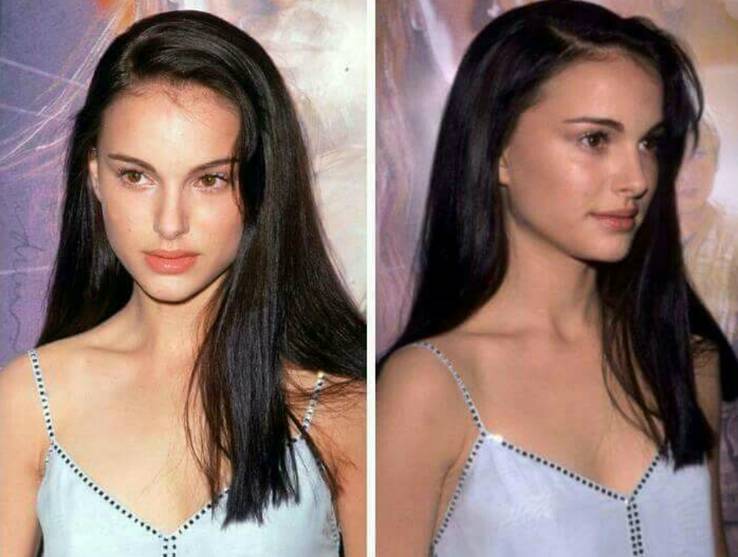 We only ever see the glamorous aspect of the lives of child actors, never the nasty one. So when we watched Leon: The Professional, we only saw how well Portman performed, how pretty she was and what a bright future she had ahead of her.
However, the reality was slightly different. Portman recently revealed that as a 13-year-old she was not prepared for what happens to women who go into Hollywood.
Indeed, when she opened her very first fan mail she was shocked to see that it was a fantasy written by a man, and needless to say it was something terribly inappropriate.
According to NME, Portman said – "A countdown was started on my local radio show to my 18th birthday, euphemistically the date that I would be legal." She went on to say that movie reviewers were more interested in her body than anything else.
2

She Turned Down The Role Of Lolita
The actress Dominique Swain made the perfect Lolita in the 1997 film of the same name. However, few people know that Portman was offered the role of Lolita first. However, the talented and modest actress turned it down due to scenes in which she would have to be very intimate with someone.
According to Entertainment Weekly, Portman said –
"I think I would have been pretty upset to be in a scene [like that] at 14, before I'd even experienced it in real life."
She went on with, "Can you imagine if I was walking down the street and I had to wonder if someone had seen me? That's not something I should have to deal with when I was growing up and I'm very lucky that I didn't."
Knowing the kind of fan letters Portman was already receiving for her role in Leon: The Professional, it seems like turning down the role of Lolita was a smart choice.
1

Her E-mails With The Author Jonathan Saffran Foer Made The World Cringe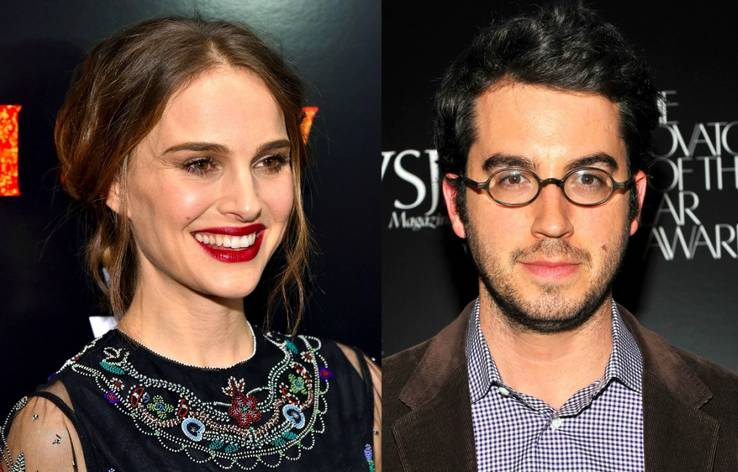 In 2016 the novelist Jonathan Saffran Foer and Portman published their e-mail correspondence in The New York Times T Magazine. The two have been pen-pals for quite some time and rumor has it that Saffran Foer divorced his wife – Nicole Krauss – because he fell for Portman. Portman however did not feel the same way – she did not return his feelings and did not leave her husband.
The reason the pair decided to share their e-mails? Simple: he had a book coming out and she had a new movie. However, their e-mails were more cringe-worthy and nerdy than deep.
Take for example, the e-mail in which Portman reveals her ex-boyfriend used to call her "Moscow", according to Daily Dot – "An ex-boyfriend of mine used to call me 'Moscow,' because he said I was always looking out the window sadly, like ''Moscow,'' like some Russian novel or Chekhov play. Clearly there were grounds for this ex getting fired, but he did have a point — I have that longing, yearning, it's-better-over-there tendency." We think she should have kept that to herself, don't you?
Source: Read Full Article