Becoming a celebrity in the 21st century is considered to be much easier than ever before. This means that there are more young celebrities taking over our TV screens right now than there has been in previous years. The invention of the internet and the fact that social mƒedia has taken over could be the main reasons why many celebrities are able to find fame so easily nowadays. There are many female celebrities who have been found because of social media and the rise of reality TV.
It has reached the point where many members of the public are oblivious to the reasons why many celebrities are famous. This is now the generation where anyone can have their five minutes of fame, which could be why there are so many celebrities who have been able to cling on and create a career out of their first opportunity.
There are a large number of female celebrities who are currently working all over the world that are able to play much younger roles because they look so youthful. This generation is just a click away from finding out anyone's real age, and some of these women look so much younger than their date of birth claims.
The following list looks at just 15 female celebrities who look much younger than they actually are. These are the women who have obviously dipped into the fountain of youth and will definitely be a part of the business for a number of years to come.
20

Anna Kendrick – 32 Years Old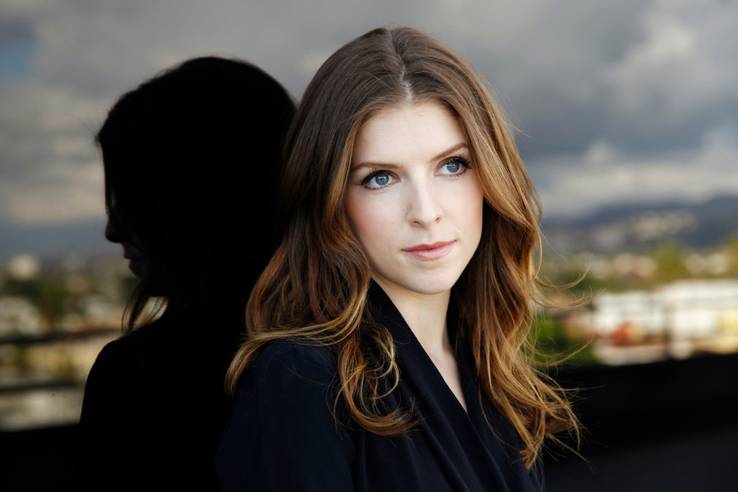 Anna Kendrick has been acting ever since she was 12 years old, after making her debut on Broadway back in 1998. It wasn't until a decade later when the first of the four films in the Twilight saga was released, that Kendrick finally began to rise to prominence. Recently the actress has been best known for her role in the successful Pitch Perfect franchise where she plays the lead role of Beca Mitchell.
Kendrick plays the role of a college student in the Pitch Perfect movies, which could be why many fans have always considered her to only be around the age of an average college student.
In fact, the former child actress turns 33 in the summer having been part of the acting world for almost two decades and being able to branch out from theatre to movies. Kendrick herself is youthful looking, which could be why she has been typecast as a much younger character than herself in many of the movies she has starred in. It's unclear as to whether it's her physical appearance that has managed to trick much of her fanbase into thinking that she is much younger than she is or the recent roles that she has been apart of which have suggested that she's young enough to be in college.
19

Ariana Grande – 24 Years Old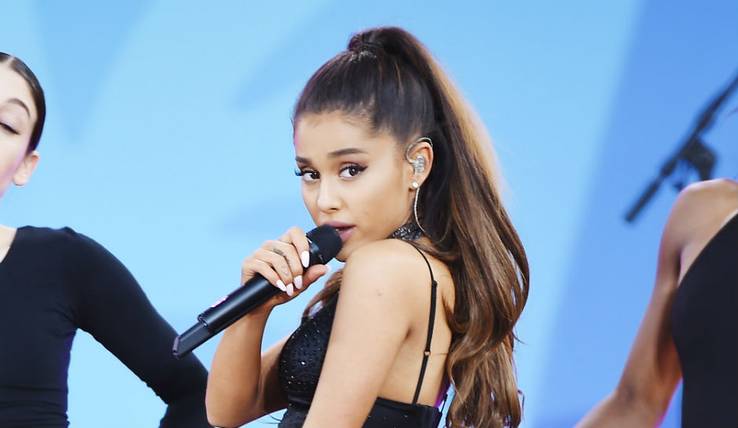 Ariana Grande rose to fame as Kat Valentine on Nickelodeon show Victorious, alongside Victoria Justice, before she moved on to a career in music when she recorded her first solo album back in 2013. According to Billboard, the album debuted at number one on the US Billboard album 200 charts, which made Grande the first female artist since Kesha to have her first album debut at the top of the charts.
It was obvious that Grande was set to become a heavy hitter in the music industry and has become a household name over the past five years because of her change of career path.
Ariana was just 16 years old when she landed the role on Victorious and up to that point she had only starred in theatre productions on Broadway, even though she had always expressed a desire to record an R&B album. Grande's youthful looks allowed her to portray a high school student until she was 20 years old and many fans now believe that the star is still a teenager when she is infact 24 years old. Ariana turns 25 next month and still manages to not look at day over 18, which definitely helps her to connect with her younger fanbase.
18

Margot Robbie – 27 Years Old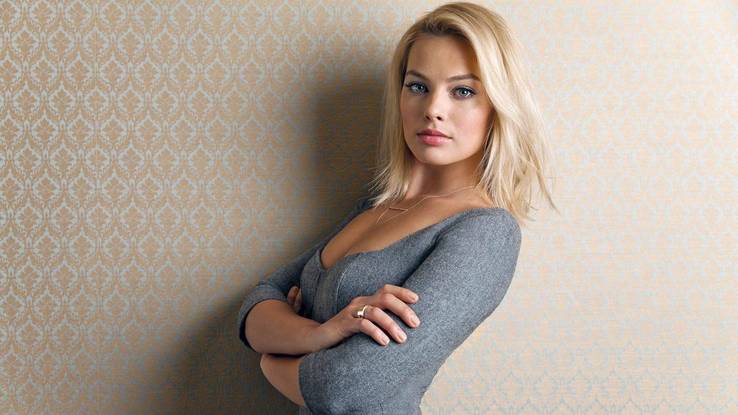 Margot Robbie made the decision to become an actress when she was just 17 years old and even moved from her home in Melbourne to live with a friend across the country so that she could actively pursue it. Robbie made her first appearance on TV screens in Australian TV drama Neighbours as Donna Freedman, a character that she portrayed for almost three years before, according to The Daily Star, she announced that she was moving to Los Angeles to give herself the opportunity to land much bigger acting jobs in Hollywood.
Robbie's role alongside Leonardo DiCaprio in The Wolf of Wall Street and as Harley Quinn in 2016 blockbuster Suicide Squad definitely put her on the map and have made her one of the best known female actresses in Hollywood currently. Robbie was recently seen portraying Daphne de Sélincourt who was the mother of main character Billy Moon in the movie Goodbye Christopher Robin and even Tonya Harding in I, Tonya, which should have allowed her to come off as a much older actress but instead Robbie still manages to remain a youthful presence in every role she portrays. This could be why fans find it so hard to accept that she will be 28 years old this summer.
17

Sarah Hyland – 27 Years Old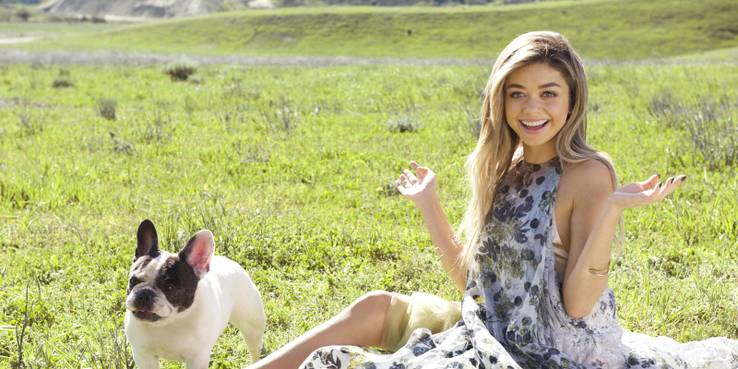 Sarah Hyland has been part of the acting business ever since she was 7 years old. The actress's debut role was as Howard Stern's daughter in Private Parts back in 1997 and over the past two decades, she has continued to work her way up to the top of the business. Since 2009, Hyland has been best associated with her role as Haley Dunphy in Modern Family, a role that according to Just Jared Jr. earned her a nomination for a Critic's Choice Award in 2013.
As part of her role in Modern Family, Hyland was seen as a high school sophomore when she was 19 years old and has continued to portray a character who is a few years younger than her, which could be why many of her fans still believe she is a teenager herself.
Hyland is 27 years old but is easily able to land roles for characters who are much younger than she is because she has a very bright and youthful look. Hyland's character on Modern Family has continued to grow in recent years and it will be interesting to see how long the series will last and how much longer the actress can continue to believably play the roles of younger characters.
16

Carey Mulligan – 32 Years Old
Carey Mulligan is now a mother of two and someone who has been around the acting business for almost 15 years. The actress started her career when she was just 19 years old as part of The Royal Court Theatre in London before she landed the role of Kitty Bennet in Pride and Prejudice.
This role has since opened the doors for Mulligan's career in movies to begin and the actress has starred in a number of high profile films, including The Great Gatsby and Suffragette in recent years. Mulligan has been pushed in amongst the argument for equal pay in Hollywood over the past few months since she has been quite outspoken on the topic and even told USA Today, "I'm always hyper-aware that my job is a joy to me and something that I'm paid an awful lot of money to do for something that I love. I'm not a doctor or a nurse, I'm an actress." Mulligan is another actress who has been able to land roles based on her youthful appearance over the past decade and at 32 years old, she is someone who definitely needs to share her skincare regime with the rest of the world.
15

Ellen Page – 31 Years Old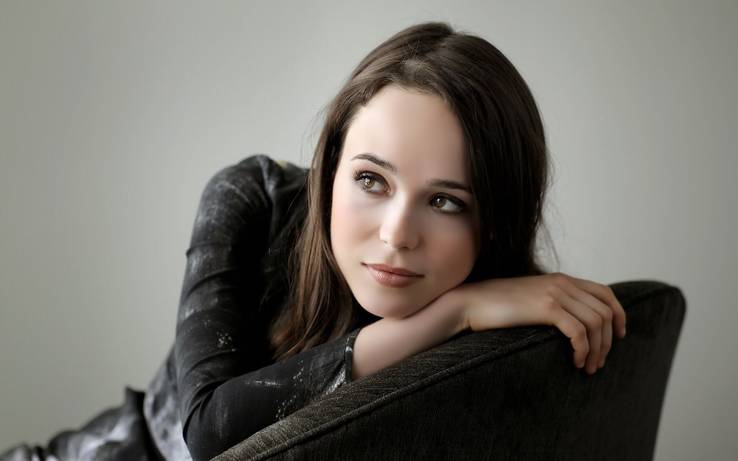 Ellen Page will be most commonly associated with her role as Juno McGuff in 2007 teen drama Juno, a role that the actress played when she was 20 years old. The actress reprised the role for the 10 year anniversary last year, where USA Today reports that the cast decided to celebrate with an all-female reading, which also included Jennifer Garner.  Page's career began a decade earlier than this when she was just 10 years old and appeared in Pit Pony as Maggie Maclean, a movie that later spawned a TV series that only lasted 29 episodes.
Over the past two decades, Page has appeared in a number of high profile movies including Inception and Flatliners. The actress was still able to portray a high school student while she was well into her 20s, which could be why many fans believe that the 31-year-old star is much younger than she actually is.
It could be because of the roles she has portrayed throughout her career, or it could be because Ellen herself looks incredibly young for a 31 year old. Either way, the star has managed to make a career out of those looks and still continues to do so.
14

Troian Bellisario – 32 Years Old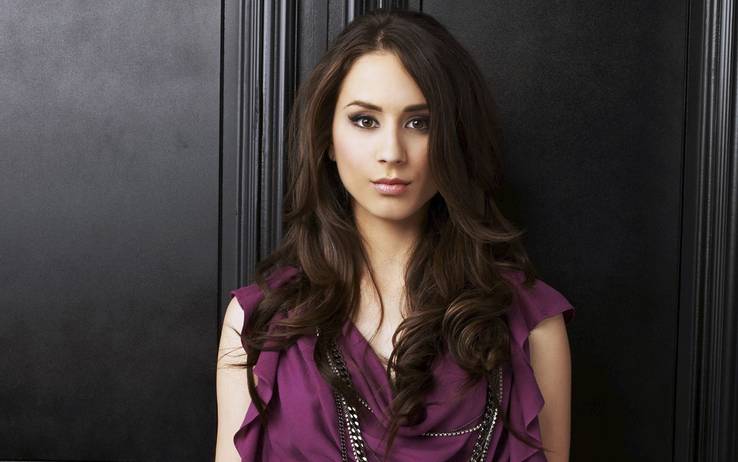 Troian Bellisario has been working in the acting business ever since she was three years old. The star first appeared in the role of Justin's daughter in 1888 film Last Rites, which later allowed her to move on to a number of guest roles on some of the most high profile shows of the 1990s.
It wasn't until November 2009, when Bellisario was already 24 years old, that she was cast as high school student Spencer Hastings in teen drama Pretty Little Liars. Over the past decade, Bellisario has become most recognizable in this role as the series has become quite popular with the teen demographic. The show ended in 2017 and Troian has been able to move on to other TV and film roles since then, but because the actress is most associated with the youngest Hastings child, many fans find it hard to believe that the star is actually 32 years old. It was reported by Teen Vogue that while still being part of Pretty Little Liars, Troian was able to try her hand at directing some of the episodes, which was a successful experiment that all of her co-stars supported and a future career path that the actress could pursue.
Featured Today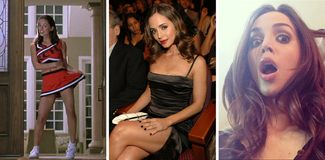 20 Photos Of Eliza Dushku (And Reasons Why She Needs A Comeback)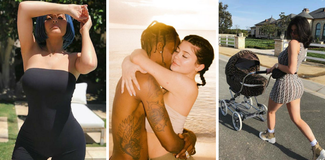 20 Photos Showing That Kylie Jenner Has Done A Total 180 Since Becoming A Mom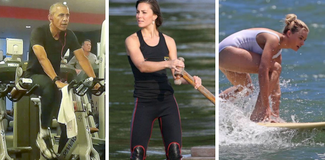 20 Awkward Paparazzi Photos Of Celebs Working Out In Public

13

Zendaya – 21 Years Old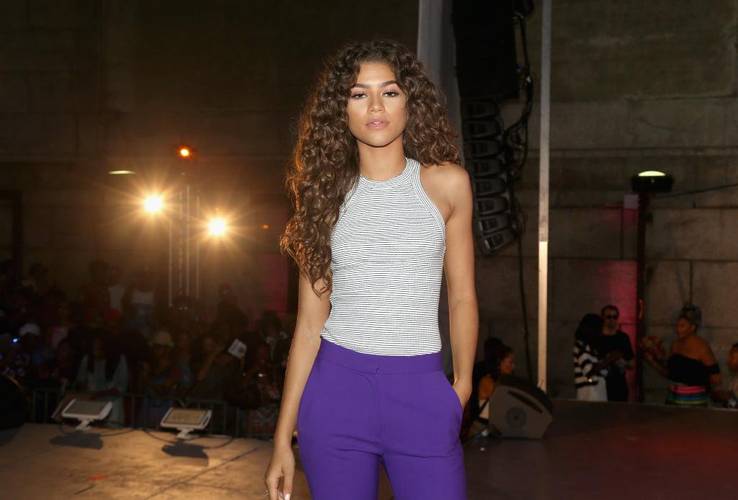 Zendaya has taken the acting world by storm over the past few years after being cast as Rocky Blue in Disney's Shake It Up when she was just 12 years old. Zendaya proved that she had talent when it came to singing and dancing throughout the show, so when it was canceled back in 2013, she was able to move on to a number of other roles under the Disney umbrella.
The actress has recently branched out and starred in Spiderman: Homecoming as well as The Greatest Showman alongside fellow Disney alum Zac Efron last year. The actress has made such an impact over the past few years that The Sun is reporting that she is heading straight to Hollywood's A-list after starring in a string of blockbusters. Zendaya has definitely had an impressive career over the past seven years but because she started her journey when she was young, she has been able to retain her youthful glow. The star turns 22 later this year but like many stars on this list, because a number of her roles in recent years have revolved around an age which is much younger than her own, it's hard to see her as anything but a teenager.
12

Abigail Breslin – 21 Years Old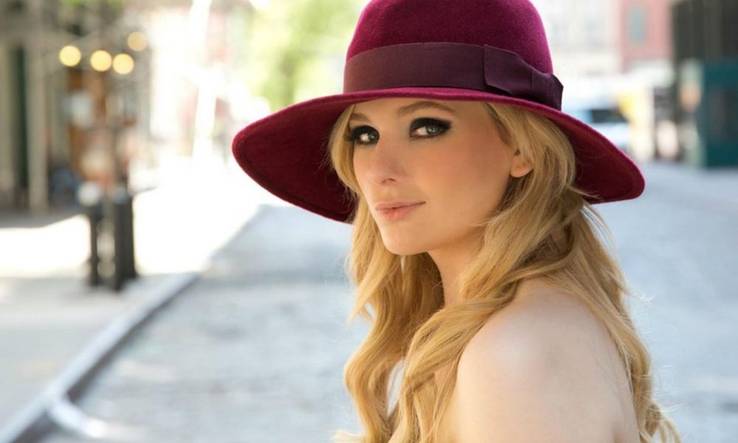 Abigail Breslin appeared in her first TV commercial when she was just three years old, before moving on to her first role in a film when she was just five. Breslin has been seen as a child or a teenager for more than a decade now, which is why it's so hard to believe that she's finally turned 21.
Roles in Little Miss Sunshine, Nim's Island, My Sister Keeper and Definitely, Maybe put the star on the map, but they also gave the impression that she was much younger than she actually was, since many of her roles in recent years have been as the daughter or older sister of the main stars in the movie. Insider reports that Breslin became the youngest nominee for an Oscar in history when she was added to the card for her role in Little Miss Sunshine was she was just 11 years old and over the past decade, she has continued to push her career forward with much more serious roles. Breslin hasn't been as active in recent years as it appears that the star has dropped her workload somewhat but now she's finally considered to be an adult she can audition for much grittier roles.
11

Cara Delevingne – 25 Years Old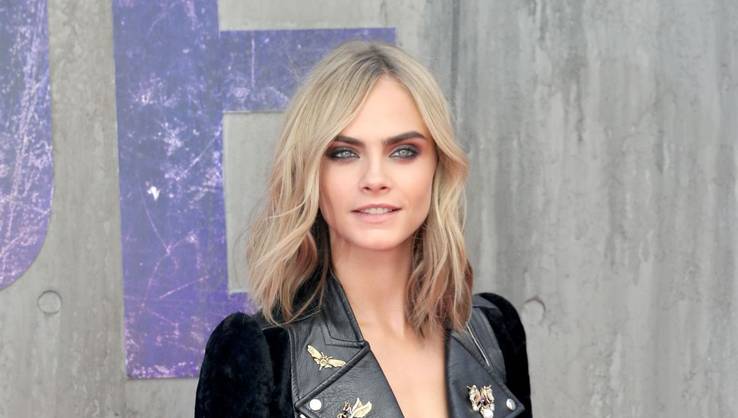 Cara Delevingne first started her career as a model, a career path that she started when she was just 10 years old and taking part in editorial shoots. It wasn't until she was scouted by Burberry's Christopher Bayley back in 2010 that her career was finally able to take off when she was cast in his 2011 campaign.
Delevingne then continued to model for the next four years, while also pursuing a career in the acting and music businesses, after she landed a role in Anna Karenina alongside Keira Knightley in 2012. She has appeared in a number of high grossing movies since then, including the lead role in Paper Towns, which was the film adaptation of the book written by John Green, and 2016 blockbuster Suicide Squad. Cosmopolitan revealed that Cara was actually digitally slimmed down for her role in the hit movie, which then gained a negative reaction from her fanbase. The star has been able to spread her time out between pursuing modeling, acting, and music over the past few years and all while still looking like a teenager. Cara turns 26 this summer and has somehow been able to cram a lot of life experiences into such a short timeline.
10

Lucy Hale – 28 Years Old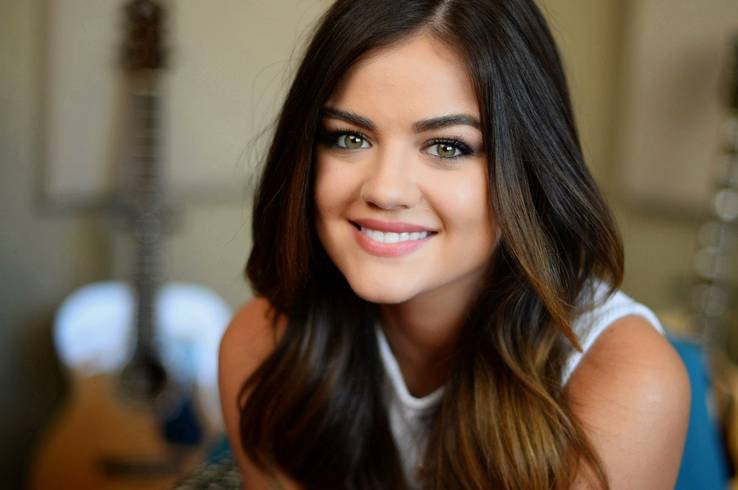 Lucy Hale is perhaps best-known for her role as Aria Montgomery in popular teen series Pretty Little Liars, a role that she secured back in 2009. The star actually began her career more than six years earlier when she moved to Loa Angeles when she was just 15 years old in order to increase her chances of a career at the highest level.
In her early years, Hale landed a number of guest roles in TV shows like Drake and Josh, The OC and How I Met Your Mother, but it wasn't until she was able to land the role in Pretty Little Liars that she became a recognizable face. Since the show came to an end back in 2017 Hale has moved on to a number of other projects including her most recent movie Truth or Dare, where she once again plays a student. Hale is actually 28 years old, but her youthful appearance has allowed her to continue to be typecast as a high school student because Pretty Little Liars saw her play the role effectively for a number of years. MTV recently reported that there could be a change in the air for Hale since the actress shed her good girl image in the newest Netflix film Dude, where she once again played a high school student, but the film has a much edgier look at the final weeks of high school.
9

Ashley Rickards – 25 Years Old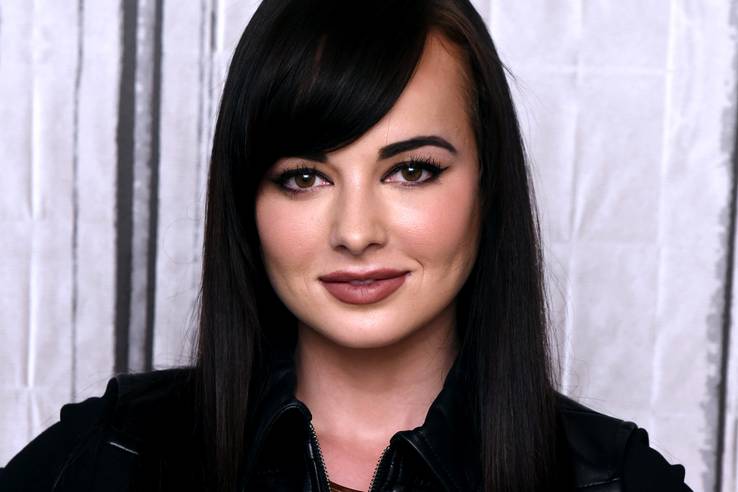 Ashley Rickards was just 16 years old when she landed the role of Sam Walker in One Tree Hill, a role that allowed her to branch out into much bigger roles after she had mainly been known for guest appearances at that point. Rickards will definitely be best remembered for her role as Jenna Hamilton in MTV's Awkward, a show that came to an end in 2016 and gave Rickards her first taste of directing.
As with many of the names on this list, Rickards has been seen as a teenager throughout her career with her roles in both One Tree Hill and Awkward centering around high school and mostly associating her with his age range. This could be why it's so hard to believe that the actress is actually 25 years old and has been out of school herself for almost a decade. Most recently the actress has been seen as The Top in superhero series The Flash, which has allowed her to adapt to a different kind of character, but physically she is still able to look much younger than her 25 years suggest. It's hard to believe that Rickards has already become a well-known name in the acting business when she's only been acting for nine years.
8

Sigrid – 21 Years Old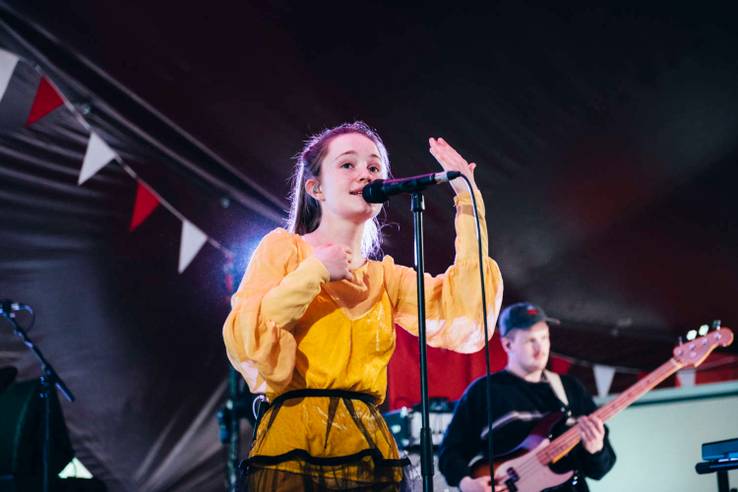 Norwegian singer and songwriter Sigrid has made an impact all over the world in the past year with her hit single "Don't Kill My Vibe." Sigrid has continued to release music that has charted in Norway, Australia and The United Kingdom and many fans believed when she first made her breakthrough that she was still just a teenager.
In fact, the singer is now 21 years old and was able to make such an impact in her first year that The Guardian named her as one of the stars to watch in 2018. Sigrid has definitely followed through with this prediction as she continues to chart all over the world. The 21-year-old's breakthrough didn't happen overnight she signed a record deal in Norway when she was just 18 after her debut single "Sun" marked her arrival in her native country. It is reported that the star started her career when she was just 17 years old, but she had always dreamed of a career in the music industry. Growing up, Sigrid's brother was also a musician and she was able to form a band with her sister when she was 17, which shows that the musical gene obviously runs in the family.
7

Bianca Lawson – 39 Years Old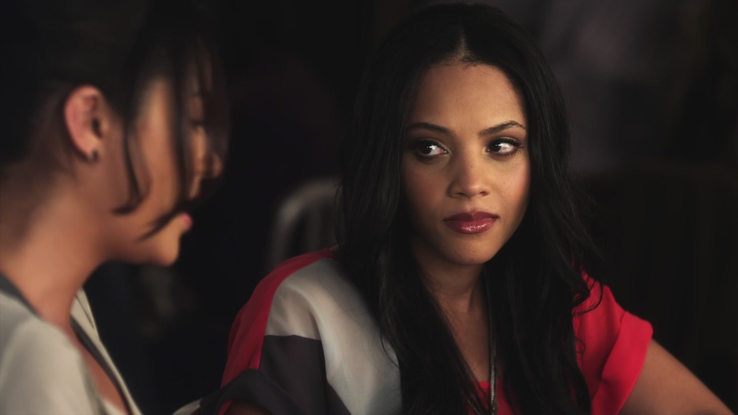 Bianca Lawson has been acting ever since she was nine years old and started her career working for a number of commercial companies before she moved into tv shows and was cast as Kendra Young in Buffy The Vampire Slayer. The actress later moved on to appear in Dawson's Creek and The Secret Life Of The American Teenager, but it was her role on Pretty Little Liars that truly allowed her to defy logic.
Lawson portrayed Maya St. Germain on the teen based drama show, a high school student who was believed to be 17 years old, while Lawson herself was 33.
Maya's passing was one of the biggest plot twists in the early seasons of the show and it allowed Lawson to move on to roles in Teen Wolf and Queen Sugar. The star is now 39 years old, but she doesn't look a day over 17 and has been able to convince many fans into believing that she is a teenager for many years. She has been typecast in this role over the past two decades. The Daily Mail even reported that Bianca had been able to portray a character who was 17 years old for more than 17 years, which is quite a feat.
6

Emily Browning – 29 Years Old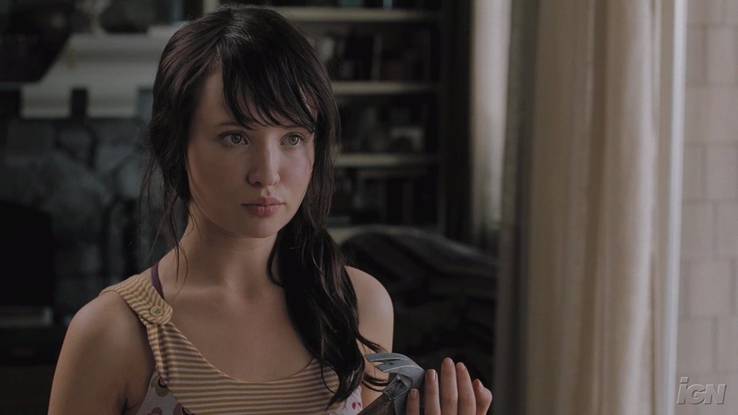 Emily Browning made her acting debut when she was just 10 years old as part of Hallmark movie The Echo of Thunder before she later made her American film debut in 2002's Ghost Ship. Browning later moved on to star alongside Heath Ledger and Orlando Bloom in Ned Kelly, before landing the lead role in horror film, The Uninvited. Browning was making a name for herself at this point and a number of directors and producers were requesting her for their upcoming projects.
In an interview with Indiewire, the star revealed that she actually auditioned for a role in The Hunger Games and was turned down the role of Bella Swan in Twilight, even though she was endorsed by the author of the saga Stephanie Meyer.
The actress has since starred in historical film Pompeii alongside Kit Harrington and Legend where she portrayed the wife of Reggie Kray, Frances Shea, who is also the narrator of the film. It's interesting to note that despite physically still looking like she could pass for a 21 year old, Browning actually will be 30 later this year. The Australian actress has been able to maintain that youthful glow and appears to have been using it quite well throughout her career.
5

Julianne Hough – 29 Years Old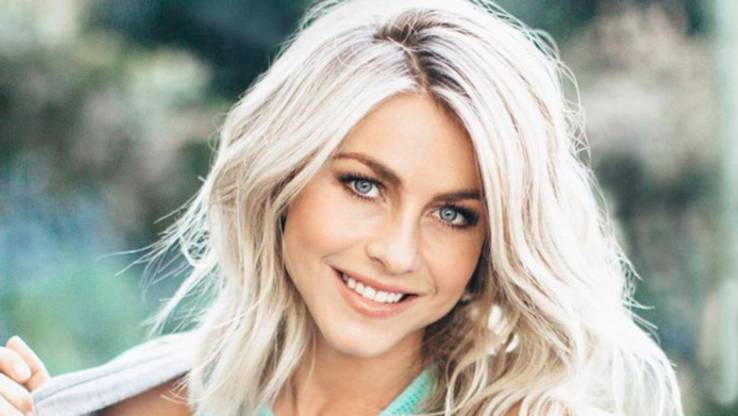 Julianne Hough is a dancer, singer, and actress but is perhaps better known for her acting career, despite being a two-time Champion on Dancing With The Stars. Hough started her acting career when she was 13 years old as an extra in Harry Potter and The Philosophers Stone, before taking a break from the business until 2010 when she starred in Burlesque alongside Cher and Christina Aguilera.
Hough later appeared in the remake of Footloose in 2011 and Safe Haven, which is the adaptation of the book by the same name by Nicholas Sparks. Hough's brother Derrick is also a dancer and the duo faced off a number of times on Dancing With The Stars and most recently on Lip Sync Battle. Hough's physical appearance is one of the reasons she has been able to make this list. It seems that her physical lifestyle and obsession with exercise has allowed her to maintain much younger looks, which is why she was able to portray a high school student in Footloose when she was 23 years old. Hough turns 30 in the summer and can still easily pass for a teenager. The actress even admitted in an interview with People that she looked older when she was 18 than she does right now.
4

Saoirse Ronan – 24 Years Old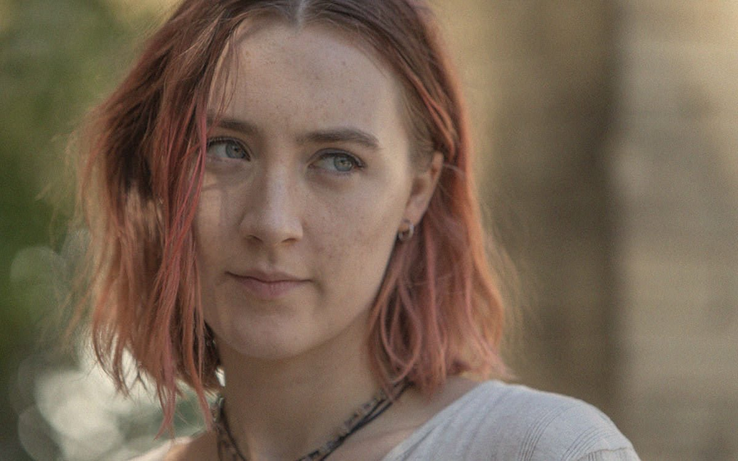 Saoirse Ronan has been part of the acting world for less than two decades and has already won a Golden Globe and been nominated for an Academy Award three times.
Despite starting out in the business back in 2003, the actress didn't get her breakthrough until 2007 when she starred alongside Keira Knightley and James McAvoy in Atonement. 
Ronas has since starred in The Lovely Bones, which was a gritty drama that showcased her skills. It was an adaptation of the book of the same name by Alica Sebold. Her role in Lady Bird last year earned her worldwide acclaim and her first Golden Globe, and it is also reported by UK Business Insider that the film is one of the best-reviewed films of all time on the review-aggregator site Rotten Tomatoes. Ronan's role in the movie was seen as one of the best of the year. Ronan portrayed a 17-year-old easily in Lady Bird back in 2017, which could be why many fans assume that she is actually only around that age when in fact the actress is 24. Ronan is obviously another star who has been able to portray a teenager for so long that it's believed that she will always be one.
3

Jane Levy – 28 Years Old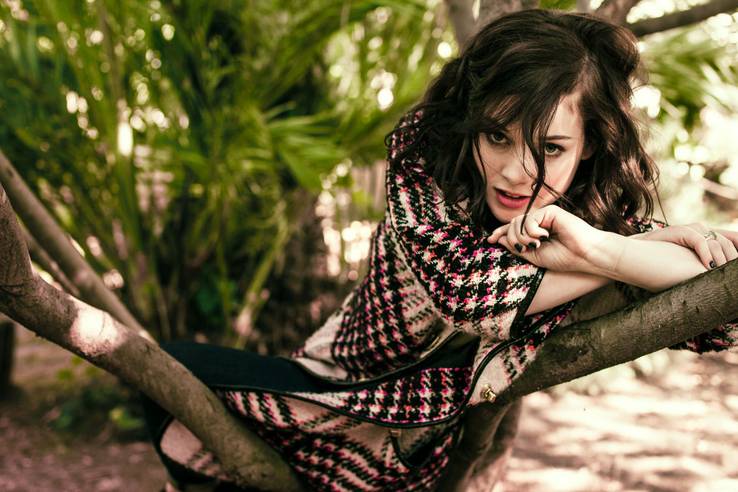 Jane Levy started her career back in 2011 when she was cast in Shameless where she was part of five episodes in the show's first season and was Mandy Milkovich. The actress didn't have to wait long for her big break, since she was cast in Suburgatory as the main character Tessa Altman later that year.
It's interesting to note that when Levy was cast as high school student Tessa Altman in the comedy show back in 2011, she was already 22 years old but was able to easily adapt to the role.
It is thought that this is one of the main reasons why it's so hard to come to terms with the fact that she is now 28 years old and the show only ended in 2014. Many of the projects that Levy has been part of in her short career have played on the fact that she looks much younger than she actually is because she has now become accustomed to playing a high school student. In an interview with Allure, Levy claimed that many teenagers on TV are portrayed by actors who are in their 20s, and this list definitely backs up that theory.
2

Taylor Swift – 28 Years Old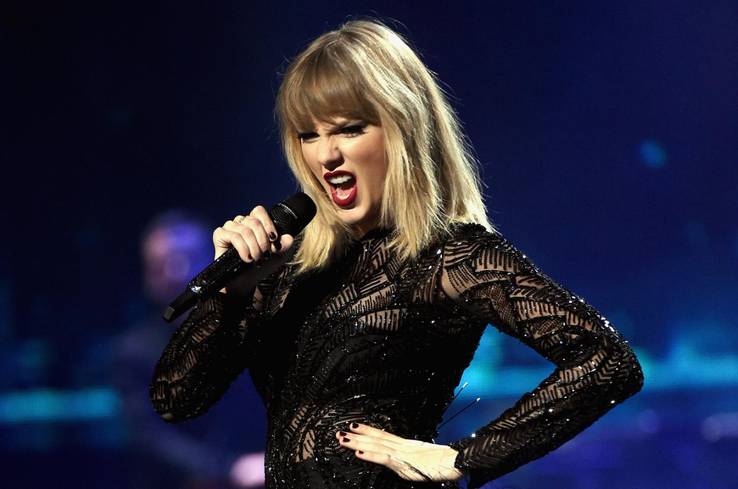 Taylor Swift is now seen as a household name thanks to her musical contributions over the past decade, but the star herself began her career as a country music singer, before deciding to rebrand her sound a few years ago.
Swift has been singing and playing guitar ever since she was a child but didn't get her big breakthrough until she signed for Big Machine Records back in 2005 and has since gone on to conquer the world over the past 13 years.
Swift has a reputation for her uncanny ability to write songs about her heartbreaks and breakups and in recent years the star's personal life has become quite a talking point. Swift is most commonly associated with this genre of music and it only seems like yesterday that she released "22," which is why it's hard to believe that the singer turns 29 later this year. According to The Sun, Swift is already estimated to have a net worth of around $280 million after just a decade in the spotlight and at just 28 years old, which shows that the future really is bright for the singer who has also been able to dip her toe in the acting pond in recent years as well.
1

Chloe Grace Moretz – 21 Years Old
Chloe Grace Moretz has been acting since she was seven years old. The youngster has grown up in the spotlight and been part of some of the biggest films of the past decade including The Amityville Horror, Kick-Ass and the 2013 remake of Carrie.
Grace Moretz is another actress who has been around the business for so long now that it seems as though she has barely aged in recent years and has been able to portray a high school student for most of her career.
Moretz finally turned 21 earlier this year, which now means that she might be more willing to take on much riskier roles in Hollywood. Despite being 21 years old, Moretz has already starred in 45 movies in her 14-year career, which shows that she is one of the most active actresses in Hollywood right now. Even though the star has fought through her insecurities in recent years, it was revealed in an interview with Huffington Post that the beautiful actress actually wanted to a number of different procedures carried out when she was just 16 years old, after being body-shamed the year before by a much older co-star, but her mother refused to allow it.
Source: Read Full Article