It is true what they say: the future is female. As a woman, I get a very euphoric high off seeing other women killing it. There is something so special about women empowering women and currently, we have some of the most incredible women advocating for us.
A lot of people have this misconception that men, in the world of business, are more powerful than women. This stigma is something I want to break immediately, which is why I thought it was important to write this article.
We live in a society that is finally giving women a solid and equal platform to speak on. We have women fighting for equal pay, women who are pushing themselves and while doing that they are breaking glass ceilings.
Women around the globe are becoming more and more powerful and these 25 women are amongst the many that have been paving the way for us. These following women are not only the richest women in the world, but they are all examples that women can do whatever men can do, and maybe even better!
24

Dona Bertarelli- 4.4 Billion
Dona Bertarelli is a Swiss businesswoman who is of Italian origins.
She was active in Serono, which is her family business from 1992 until 1997 where she was executive director where she established Serono Symposia and the Serono Foundation. The company was sold in 2007.
After her father passed, she and her brother founded the Bertarelli Foundation to promoted the sharing and development of scientific, economic and social knowledge in infertility. Bertarelli is co-president of the Bertarelli Foundation
She is also known as a talented sailor. She won the 2010 Bol d'Or Mirabaud and alongside her team Spindrift Racing she won the Rolex Fastnet in 2013. That same year her team broke the record for the America Discovery Route.
23

Kirsten Rausing- 5.1 Billion
Kirsten Rausing was born in Lund Sweeden and she is the granddaughter of Ruben Rausin who was the founder of the liquid food packaging company Tetra Pak.
Her father bought out 50% of the company from his brother in 1995, leaving his family as the sole owners of the company.
Kirsten lives out her days in the UK and breeds horses at her stud farm in Newmarket. She is a member of the Jockey Club and is a former director of the National Stud.
22

Maria Asuncion Aramburuzabala – 5.2 Billion
Maria Asuncion Aramburuzabala is a Mexican billionaire who is a chairperson of Tresalia Capital. She also serves on the board of beer giant Anheuser-Busch InBev.
Together, she, her mother and her sister inherited a stake in Grupo Modelo after the passing of her father. Modelo was told to AB InBev in 2013 for approximately 20 billion dollars.
Not only has she served as CEO of investment firm Tresalia Capital since 1996 she has also led investments in construction, internet, and telecommunications.
21

Laiwa Chan- 6 Billion
Laiwa Chan is the founder and chairman of Fuwah International Group which is one of Beijing's largest commercial property developers.
She is one of the only self-made female billionaires in the world which is very telling of the person she is.
Chan grew up extremely poor. She was so poor she had to leave high school in order to start making money. She started her own furniture repair business. Then, in the early 80's she moved to Hong Kong and continued buying and re-selling furniture. That business became so successful she was able to buy 12 villas and the rest is history.
Recently, Chen handed over daily management of her ventures to her son as she concentrated on her museum.
20

Sandra Ortega Mera – 6.1 Billion
Sandra Ortega Mera is the daughter of Amancio Ortega who is the founder of Inditex and one of the richest people on the planet.
When her mother passed away in 2013, she inherited 7% stake in Inditex, which made her one of the wealthiest women in the world.
Mera spends her time working with the foundation that was founded by her mother to help those with both mental health problems and physical disabilities. This is something that hits close to home as her brother was born with cerebral palsy.
Ortega has a degree in psychology from the Universidad de Santiago de Compostela. She currently lives in Spain with her husband and three children.
19

Milane Frantz – 6.3 Billon
Milane Frantz is the daughter of Dan Duncan who was the founder of Houston based pipeline Enterprise Products. As you probably know by now, this family has crazy money, I mean enough money to last a few lifetimes.
Frantz along with her three siblings inherited a stake in the company in 2010 following their father's death.
Enterprise Products currently owns about 50,000 miles of oil pipelines and is known as the largest oil storage facility on the Gulf Coast.
18

Dannine Avara – 6.3 Billion
Dannine Avara is one of the most low key billionaires on the planet.
Avara who is the billionaire heir to the Duncan family fortune lives a life away from the spotlight. Her father, who co-founded Enterprise Products left a lot financially to his children.
Avara is an investor and after inheriting a couple billion after her father's death, she became the first American billionaire not to pay estate tax since its enactment. Currently, she lives in Houston and enjoys her fortune.
Enterprise Products remains under her families control to this day.
Featured Today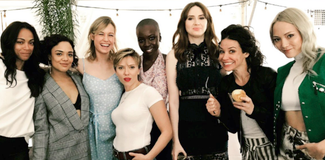 25 Photos Of The Marvel Women Totally Out Of Character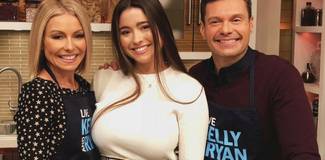 20 Photos Of Kelly Ripa That Makes Her Daughter Want To Be The Role Model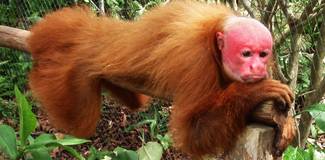 25 Of The Weirdest Animals And Where People Have To Travel To See Them

17

Randa Duncan Willians – 6.3 Billion
Randa Duncan Williams was born in 1962 into a pretty badass family. Her father was Dan Duncan the co-founder of Enterprise Products.
Randa has a JD from the University of Houston and a bachelors degree from Rice University.
After school, she practiced law for a bit until serving as President and CEO of Enterprise Products as well as Vice President from 1994 until 2001.
Williams is a member of the board of trustees for the Houston Zoo and was on the board of trustees for the Houston Museum of Natural Sciences since 1995. Currently, she lives in Houston with her husband and their child.
16

Pansy Ho – 6.4 Billion
Pansy Ho is the daughter of Stanley Ho, a Macau-based businessman who was at the time managing director of various companies he founded. Pansy Ho is the eldest of five children.
In 1981, Ho began a brief career in the Hong Kong entertainment industry in the TVB series Breakthrough. At the age of 26, she launched her own public relations firm and also supported her sister with her singing career, despite her father's objection.
Ho owns 29% of MGM Grand Macau, which is a moneymaker on its own.
15

Huiyan Yang – 6.9 Billion
If you want to talk about a young and powerful female billionaire, Huiyan Yang is the girl for you.
The Chinese property developer is the majority shareholder, with 55%, of Country Garden Holdings and she is said to be the richest woman in Asia.
Her father, who started his company Biguiyan in 1997 transferred 70% of country Garden's shares to her before its IPO in 2007. Yang is vice chairman of the board's governance committee and has helped raise 410 million dollars selling new shares.
Yang graduated from Ohio State University in 2003 and has not looked back since.
14

Margarita Louis-Dreyfus – 8.1 Billion
Margarita Louis- Dreyfus is a Swiss billionaire who is a chairperson of Louis Dreyfus Group.
Dreyfus grew up in an orphanage and studies at a trade school as a retail accountant. However, in 1988, her entire world changed. While on a flight from Zurich to London, she met Robert Louis-Dreyfus. The two fell madly in love and tied the knot in 1992. Together they had three sons.
In 2009, after her husband's death, she took over as chairman of the Louis Dreyfus Group.
13

Antonia Johnson – 8.5 Billion
Antonia Johnson is the fourth-generation head of the family company Axel Johnson AB. The company, which was founded by her great-grandfather in 1873 has made a lot of money over the years. In 1982 Johnson succeeded her father as chairman of the board.
Johnson is incredibly intelligent and has been awarded the honorary degree of doctor of civil law from Bishop's University located in Quebec, Canada. She also awarded a doctor of humane letters from Middlebury College in Vermont. Johnson also studied in Ibero, located in Mexico City.
12

Elaine Marshall – 8.8 Billion
Elaine Marshall is a billionaire through inheritance. Together, with her sons, she owns 16% beneficial interest in Koch Industries, which was formerly owned by her husband E. Pierce Marshall.
These shares were at a time owned by her father in law J.Howard Marshall. For those of you who do not remember who that is, it was the older man the infamous Anna Nicole Smith was married to.
Since the death of her husband in 2006, Elaine has been a member of the board of directors of Koch industries.
11

Charlene De Carvalho-Heineken – 10.4 Billion
Charlene De Carvalho- Heineken is a businesswoman who owns 25% of controlling interest in Heineken.
For those of you who do not know much about the beer Heineken, it is the world's second-largest brewer on the planet. So owning that much of it is pretty cool.
Charlene is the daughter of Freddy Heineken who was a Dutch industrialist and Lucille Cummins who was a Kentucky native from a family of bourbon distillers. Charlene is very educated and even has a law degree from Leiden University.
10

Miuccia Prada- 11.1 Billion
With the last name Prada, I am sure you know what she does for a living.
Miuccia Prada is an Italian businesswoman and fashion designer. She is not only the head designer for the luxury brand Prada but also the founder of its subsidiary Miu Miu, which is also a luxury fashion brand.
Prada is the youngest granddaughter of Mario Prada and she took over the family business in 1978. Since her takeover, the company has acquired Helmut Lang, Jil Sander, and Church & Co.
In 2002, Prada opened her own contemporary art gallery and in 2014 she was listed as one of the most powerful women in the world, according to Forbes.
9

Laurene Powell Jobs – 14 Billion
Laurene Powell Jobs is a 54-year-old, billionaire powerhouse.
Jobs is the founder of Emerson Collective which helps advocate policies concerning education and immigration reform, environmental conservation and social justice. She is also the president and co-founder of the Board of College Track which helps prepare disadvantaged high school students to prepare for college. She also manages the Laurene Powell Jobs Trust.
Jobs was married to the late, great, Steve Jobs who was the co-founder and former CEO of Apple Inc. Currently, she lives in Palo Alto California with her three children.
8

Anne Cox Chambers- 15.5 Billion
It is safe to say that Anne Cox Chambers has had a good 98 years here on earth.
Chambers is an American media proprietor for Cox Enterprises who resides in Georgia. Cox Enterprises is a privately owned media empire, for those of you wondering.
She is the daughter of James M. Cox who was not only a newspaper publisher but also the 1920 Democratic Presidential Nominee.
Anne Cox Chambers owns as well as controls her father's business interests. For 33 years she shared the company with her sister Barbary who sadly passed away in 2007.
7

Abigail Johnson- 17.3 Billion
Abigail Johnson is a triple "B"- a brilliant, boss, businesswoman! Since 2014, Johnson has been president and chief executive officer at the firm Fidelity Investments better known to the world as FMR. She is also chairman of its sister company Fidelity International (FIL).
Fidelity was originally founded by Johnson's, grandfather and her father remains chairman emeritus of FMR. As of March 2013, this family owned a 49% stake in the company, of that 49% Johnson holds an estimated 24.5% for herself.
In November 2016, she was officially named the chairman and remains CEO and president of the company. This gives her complete control of Fidelity worldwide.
6

Susanne Klatten – 17.4 Billion
Susanne Klatten is of German descent. She is very educated and even holds an MBA from the University of Buckingham.
Klatten wanted to make sure she earned a name for herself and recognized that her wealth was sometimes a problem. She would work under the name Susanne Kant.
After her father's death, this billionaire inherited 50.1% stake in Altana, the pharmaceutical and chemical manufacturer. She sits on the supervisory board and has helped turn it into a world-class corporation. In 2009, Klatten bought almost all the shares she did not already own in Altana.
Klatten also inherited 12.50% stake in BMW and was appointed to the supervisory board of BMW alongside her brother in 1997.
5

Gina Rinehart- 17.7 Billion
Gina Rinehart is an Australian mining magnate who also sits as chairman of Hancock Prospecting, which is a privately owned mineral exploration and extraction. In other terms, she means business.
This company, which was started by her father Lang Hancock has given Rinehart many opportunities. It also made her one of the richest people on the planet, which is pretty damn cool.
Rinehart, who was born in Perth dropped out of school to work with her father at Hancock Prospecting. Being her father's only child, she inherited 76.6% share in the company after his passing in 1992. She then succeeded him as executive chairman.
All the company's remaining shares were transferred to a trust for her four kids.
4

Jacqueline Mars – 20 Billion
Jacqueline Mars is an American heiress who has quite a bit of bank in her account.
Mars is the daughter of Audrey Ruth Meyer and Forrest Mars Sr, which makes her the granddaughter of Frank C. Mars, the founder of the American candy company Mars Inc.
Mars owns a third of the candy fortune and she works for the company and serves on its board. Mars does a lot of philanthropic work and truly wants to do her best to give back to the world seeing how she is so fortunate.
3

Christy Walton – 36.7 Billion
Christy Walton is part of the Walton family, which means she is also heir to the Walton family fortune.
Walton has had an interesting life, to say the least. She is ranked as one of the highest female philanthropists in the world according to the amount of money she gives back. Walton tragically lost her husband in 2005 in a plane crash and although it was said that she inherited his fortune, most of his money actually went to their son.
Walton is no stranger to scandal. In 1970, in the early morning hours, Walton was arrested at a home in Palm Springs while police were conducting a raid. All charges were dropped, however; you can imagine what a scandal it was at the time.
2

Francoise Bettencourt Meyers – 42.2 Billion
Francoise Bettencourt Meyers is a French heiress who has also made a name for herself as an author. Bettencourt Meyers is an author of Bible commentaries and works on creating a correlation between Jewish and Christian relations.
This billionaire is the only daughter of Liliane Bettencourt, which makes Francoise the heiress of L'Oreal.
Francoise Bettencourt Meyers married Jean-Pierre Meyers who was the grandson of a rabbi who was murdered at Auschwitz. Bettencourt Meyers decided after marriage to raise her children as Jewish. Their marriage caused quite a bit of controversy because her grandfather Eugene Schueller, who was the founder of L'Oreal was tried for collaborating with Nazi government.
1

Alice Walton – 46 Billion
Alice Walton is one of the richest women in the world. Her net worth is estimated to be over 46 billion dollars, which is a ridiculous amount of money.
For those of you who do not know who she is, Walton is the daughter of Sam Walton, the founder of Wal-Mart. Alice Walton is incredibly passionate about art. She actually purchased her first piece when she was only ten years old. The painting she chose to buy as a young girl was a reproduction of Picasso's Blue Nude. She bought the painting from her fathers Ben Franklin Dime-Store.
Walton focuses on curating art and co-manages her family's holding in Walton Enterprises.
Sources: Forbes
Source: Read Full Article