Visiting the UK is a great experience. You're surrounded by stuff that's thousands of years old, awesome food, and that British accent. You're also closer to the Queen than you could ever be back home. London is the second most-visited city in the world, while the UK is the eighth most-visited country on earth. Here's the problem, though. Americans can get so wrapped up in the hype of visiting Great Britain (and it is "great"), they're forgetting the most important thing – all the mistakes they make as tourists. To be fair, this also extends to other cultures.
Let's test this out as an example. If you've never been to the UK, where do you want to go? If the word on the tip of your tongue is "London," you're exactly what we're talking about. From thinking that London basically is all of the UK, to the giant cultural "no-no's," it's time to look at all the mistakes travelers make when they visit Her Majesty's pride and joy. Did you know that the Queen officially owns all of the swans in the UK? Or that British people literally have the weather as a serious talking point? Can you even name any town other than London correctly? This list isn't to target anyone. It's to make everyone's trip to the UK even more awesome. Once you know to avoid these, you'll be set to go. Here are 25 mistakes every tourist makes when visiting the UK.
25

ONLY VISITING LONDON
From a British person, here's something cute. Most British people literally have no idea that there's more to America than the state of California and New York City. The biggest mistake tourists make when visiting the UK is "just visiting London." There are so many beautiful, unusual, culture-rich, and bizarre places to visit – only sticking to London is the biggest waste ever. By all means, visit the capital, but if you're this side of the pond, hop on a train and visit the rest of the country.
24

THINKING ALL BRITS SPEAK LIKE THE QUEEN
With all the wedding mania after Meghan Markle married Prince Harry, it's fair to say we've all had our eyes opened to the British Royal family. If you've ever watched the Queen speak, you'll recognize what is known as "the Queen's English."
Newsflash: Most Brits don't speak like the Queen. "The Queen's English" is super posh – hardly anyone talks like that.
Much like her wardrobe, the Queen's accent is as posh as it gets. Most British people use slang. If you're in London's East End, you'll hear the original "cockney" accent.
23

EXPECTING A "FULL ENGLISH" BREAKFAST EVERY DAY
"Full English" breakfasts are just amazing. They offer sausage, bacon, eggs, baked beans, and tomatoes. There's also traditional "black pudding" – a type of sausage that is a bit of an acquired taste. While many tourists think that all Brits start the day the "Full English" way, it isn't like the movies. Most Brits grab a bowl of cereal or some toast with jam to start the day. Cooked breakfasts are somewhat of a luxury, although most hosts will dish it up for visiting guests. Hotels also always offer it.
22

THINKING EVERYWHERE LOOKS LIKE THIS
This is a quaint and picturesque village in the beautiful Cotswolds region – about two hours by car from London. You'll find plenty of Instagram-worthy villages and lakes in the UK, but don't think it all looks like this. If you live in a city that's glamorized, you'll know what we mean. Is the whole of NYC skyscrapers? Is the entirety of Florida one giant Disneyland? Remember that a lot of the UK is just as deprived, shabby, or underdeveloped as parts of America. Yes, there are projects. There is also this, but not everywhere.
21

THE REACTION WHEN YOU SAY "HOW ARE YOU?"
British people have a different way of greeting people in the street. In fact, it's one that confuses Americans a lot. British people will say: "Are you all right?" That's the equivalent of "how are you?" One of the biggest confusions with visiting Americans, is them being asked that question and thinking it's genuine worry. If you're asked that, no-one is concerned that you're not "all right." It's just the Brit way of saying "how's your day?" At the same time, watch out for asking "how are you?" Brits might just tell you their entire life story.
20

FORGETTING IT RAINS ALL THE TIME
No, this isn't an exaggeration. The writer of this article lives in London and she'll tell you this – it rains all the time. The UK is one of the rainiest places in Europe, and Brits generally don't leave the house without an umbrella. They've also learned to trust weather alerts with a pinch of salt. "A slight chance of rain?" Yeah, it's going to rain. British summertime is beautiful (Brits get out the strawberries and cream), but there isn't much of it. If you visit the UK, prepare for downpours.
19

NOT REALIZING THAT WALES EXISTS
The UK is not just England. The United Kingdom is made up of England, Scotland, Northern Ireland, and Wales. The Welsh often feel ignored by tourists– probably because so many of them forget that Wales exists. The exquisitely beautiful Wales is a stunning country with rolling valleys, quaint villages, and its own language.
Wales has 9 million sheep for its 3 million humans. Yes, there are more sheep than people.
Street signs in Wales are displayed both in English and Welsh. British people also have a soft spot for the Welsh accent (and "Welsh Rarebit" cheese toasties).
Featured Today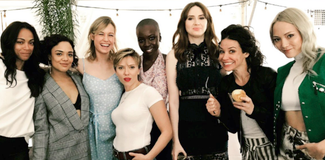 25 Photos Of The Marvel Women Totally Out Of Character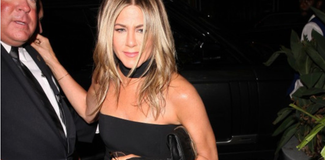 20 Photos Of Jennifer Aniston Being The Ultimate Independent Gal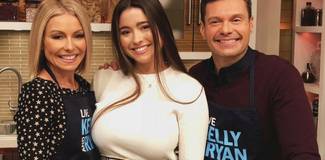 20 Photos Of Kelly Ripa That Makes Her Daughter Want To Be The Role Model

18

PREPARE TO BE JUDGED ON YOUR SUPERMARKET CHOICE
If you thought the royal family was alone in having a hierarchy, think again. British people have a pretty big complex over where they shop for groceries, and they tend to judge each other by it. Top of the food chain are Marks and Spencer and Waitrose (where Kate Middleton does her shopping). Next down is Sainsbury's (you'll recognize it from the bright orange color). Then comes Tesco. Brits have Aldi and Lidl, but the absolute bottom of the barrel is Asda. Asda is owned by Walmart. It's cheap, but people will judge you for shopping there.
17

PAYING TOO MUCH FOR FISH AND CHIPS
There's nothing more symbolic to Britain than fish and chips. Deep-fried, battered fish with "chips" (what Brits call fries) is a traditional English dish, but tourists have no idea what they should be paying for it. You should never be paying more than about £5 for a portion of fish and chips. Don't get taken advantage of. If you see a fish and chips stand in a tourist hotspot, expect a £10 price tag. Walk a few streets back. You'll find somewhere cheaper, more authentic, and probably way more tasty.
16

MAKING THE MISTAKE OF SHOPPING ON OXFORD STREET
This one applies if you're visiting London. Oxford Street is the city's main shopping street. Over 200 million people visit it every year, and there are over 300 big-name stores. While it's definitely an experience, sticking to Oxford Street is a bit of a mistake. Many Brits feel that tourist-geared stores are overpriced on Oxford Street. You're also not getting the genuine experience. Hit up smaller streets where there's more variety, lower prices, and less crowds. Don't worry, the rest of London still has those double-decker buses.
15

DON'T EVER ASK FOR GRILLED CHEESE – ASK FOR A CHEESE TOASTIE
British people have no idea what grilled cheese is. This is coming from someone who is British and assumed that "grilled cheese" is literally a chunk of cheese stuck under the grill. If you want grilled cheese in the UK, ask for a "cheese toastie." It's pretty much the same thing. Brits eat grilled cheese as a quick and easy snack, and they generally have plain Cheddar (with or without tomatoes or mushrooms). If you say "grilled cheese," prepare to be looked at like you're from the moon.
14

BEING UNPREPARED FOR MEETING THE QUEEN
Most Brits have meeting the Queen on their absolute wish list. Very few actually get to meet Her Majesty The Queen, but every British person goes about their life well-prepared for the event. There is even a government website giving advice on how to behave in Her Majesty's presence. It's unlikely you'll ever meet the Queen, but you never know. The first rule is to always bow or curtsy. Secondly, you must address her as "Your Majesty," followed by "Ma'am," which must rhyme with "jam." Even Angelina Jolie had to bow when meeting the Queen.
13

THE ER IS CALLED "A&E"
This is literally just the start of the endless vocabulary differences. Back when E.R. was airing, British people didn't have a clue what it stood for. The Emergency Room in the UK is called "A&E"– Accident and Emergency.
The ER in the UK is called "A&E." 911 also won't work. It's 999 for the emergency services.
We hope you never have to go there during your trip, but remember that no-one will know what you're talking about if you say "the ER."
12

EXPECTING THESE TO ACTUALLY WORK
If you're picturing the UK, you're probably picturing just this – the red British phone box. While there are thousands of them around, don't expect them to be in working order. In 2017, British Telecom announced plans to scrap half of UK phone boxes after usage had fallen by 90%. Brits are as hooked on their cell phones as you are, so nobody actually uses these anymore. They're a huge part of British culture (some of them are even protected by law). Just don't walk into one and expect it to work.
11

FORGETTING THE COUNTRY STANDS STILL FOR THIS
Tea and biscuits (those are cookies to you Americans). There is literally no greater symbol of British identity than a piping hot cup of tea and some biscuits for dunking. Every day, at around 4 p.m. (and throughout the day at various intervals), British life basically stops in its tracks for a cup of tea. Offices actually attract employees on how awesome their tea and biscuits are. That said, office workers can also ghost each other for putting the milk in first. Expect this afternoon combo wherever you go.
10

MESSING UP PRONOUNCING "BIRMINGHAM" AND "EDINBURGH"
Yes, British people speak the same language as Americans. But they also have their own ways of pronouncing virtually everything. The city of Birmingham isn't pronounced the same way as Birmingham, Alabama. British people don't say the "ham" part. It's just "Birming-am." Pronounce the letter "h" and you will advertise your tourist status. As to the Scottish city of Edinburgh, it's a kind of crushed "r." Try saying "Edinbrrrer." That's the closest you'll get to how it's supposed to be pronounced.
9

THINKING YOU CAN JUST WALK INTO BUCKINGHAM PALACE
If you're visiting London, chances are that Buckingham Palace is on your "to do" list. Unlike the movies, where characters always seem to work their way into the Queen's residence, access to Buckingham Palace is pretty limited. The magnificent State Rooms are only open to the public for the two months of the year that Her Majesty is not in residence. No, you can't visit her bedroom. No, you can't casually walk around the winding stairwells. The palace itself is only open to the public in August and September– unless you're Kate Middleton or Meghan Markle.
8

NOT HAVING A CLUE HOW TO HANDLE THIS
Yes, it's real. This is Hemel Hempstead's "Magic Roundabout." Unlike grid roads, British roads rely more on roundabouts than traffic lights. This roundabout is formed of six mini ones, and it isn't traffic light-controlled. Unlike American roundabouts, British ones aren't single lane, so you need to be quick to shift lanes when selecting your exit. British people are, of course, very polite, so it's a bit of a waiting game for everyone. Don't advertise yourself as a confident driver in the UK until you've tried one of these.
7

MAKING EYE CONTACT ON TRAINS
While British people are some of the friendliest folk you'll ever meet, they can be pretty weird about eye contact – in particular, on public transport. It's a bit of cultural joke, but making eye contact on London's subway (The Tube) is a giant "no-no." Seriously, watch any movie set in London and you'll spot it. Commuting Brits will be looking at their phones, Kindles, books, or newspapers. What they will never do, however, is look at each other. They find it super awkward, so if you're on a train in the UK, keep your eyes down.
6

NOT REALIZING POTATO CHIPS ARE CALLED "CRISPS"
This one will get you laughed at. Especially if you just ordered fish and chips. Alongside the endless list of other British words that are different, potato chips are called "crisps." People will eat "a packet of crisps." British people take their crisps pretty seriously.
Potato chips are "crisps." Just read these British flavors…
The equivalent to Lay's is a brand called Walker's. They have prawn cocktail flavor, plus a whole range of British flavors. You can get Worcester Sauce (good luck pronouncing that), Sunday Roast, Pork Sausage and English Mustard, plus Roast Ham and Cranberry.
5

CALLING THE GROUND FLOOR "THE FIRST FLOOR"
You might want to get this one right before you check into a hotel. In the UK, the street-level floor is called "the ground floor." The first floor will be the next level up. British people get equally confused when they're in the US. They walk into buildings and stand there wondering how they can be on the first floor when there is no visible "ground floor." Since we're on the subject, British people don't really use the word "basement." They tend to say "garden level" or "underground."
4

ORDERING FILLET STEAK BY SAYING "FILL-AY"
For goodness sakes, don't embarrass yourself while ordering a steak. British people don't pronounce fillet steak the same way as Americans. To be fair, the word is French, so it's all about interpretation. When in England though, do as the Brits do. Americans will order "fill-ay." In the UK, it's pronounced "fill-it." Since we're sorting out your restaurant etiquette, the first course is a "starter" (not an appetizer). The entree is the "main course." Fortunately, dessert is still dessert. Well, it can be called "pudding."
3

LOOKING THE WRONG WAY BEFORE CROSSING THE STREET
British people drive on the left side of the road. The driver sits on the right side of the car and yes, cars have the wheel on the right-hand side. If you're a pedestrian in the UK, you'll need to look right first before crossing. British kids are taught to look "right, left, then right again." Looking both ways applies everywhere you go, but don't make the mistake of thinking cars will come at you from the right. It'll also help avoid any embarrassing moments that make it very obvious that you are a tourist.
2

SERIOUSLY CONFUSING TIMES AND DATES
British calendars look very different to American ones. Get it wrong, and you might find your entire trip ruined. Take the 4th of July (which isn't a holiday in the UK). Americans would write that out as "7/4." In the UK, it's the reverse. The order of dates goes from the shortest timeframe (the day) through the longest (the year). Therefore, the 4th of July, 2018 would be: "04/07/2018." You might also want to start saying "quarter past" and "quarter to." Brits never say a quarter "after."
1

EXPECTING PEOPLE TO KNOW WHAT RANCH DRESSING IS
The UK is pretty behind on American favorites. Taco Bell only opened up a few years ago (and most British people still don't understand the menu). British people are also pretty clueless about what ranch dressing actually is – aside from at SUBWAY. Sitting down to dinner and casually asking for "ranch" isn't going to get you very far. British people tend to have French or Italian dressing on their salads. Plus the very British "salad cream."
Do your friends a favor – especially if they think they know British people so well. Hit share on Facebook to make someone's day easier (or just to make them laugh).
Source: Read Full Article