You might be surprised to find out that there are a lot of restaurants in the world that are really hard to get into. Would you wait or maybe more to get a reservation into a restaurant? Good for them for being so successful that they are booked years in advance. But it sucks for patrons who have never been there who do want to try it out. Many of these place will cater to the rich and famous and will keep tables open for them to ensure they always have a spot ready. Jose Andres, one of the chef's and owners on our list said this of exclusivity. "In America, people are used to 'I want it now, I get it now.' That's not sustainable. You have to be patient to get to things that are worth it. Like a relationship: this is the girl you want to marry — you have to work for it." That's certainly one way of looking at it. You could always book ahead for an important milestone in your life in the future and that way you have lots of time to get on the list.
If you want to see the restaurants that are so awesome, they have a waiting list that is miles long, then check out these 30 worldwide restaurants that have a one-year waiting list.
25

Noma, Copenhagen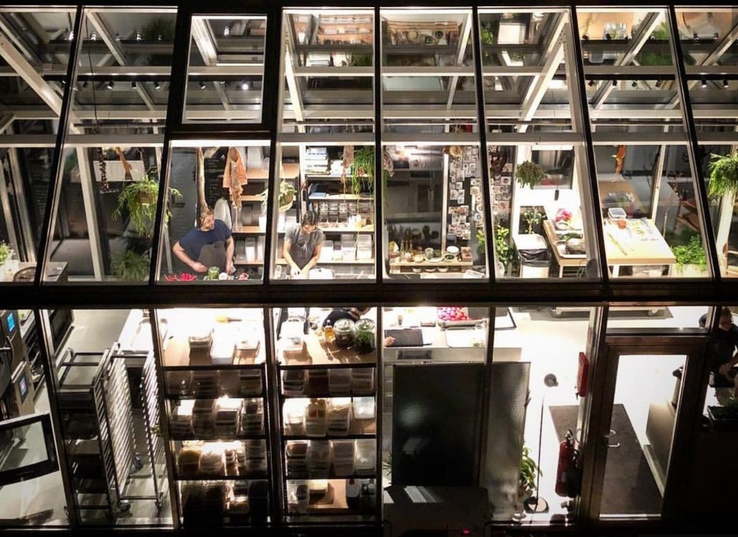 This restaurant has two Michelin stars and is one of the most in-demand restaurants in the world. They open their restaurant up for reservations on the sixth day of every month. They say that they get around 20,000 people calling in on that day and it only takes a couple of hours for the whole month to become booked, so you can imagine the waiting list. Sometimes, the chef will post cancellations on his Twitter account, but you have to be quick to get them.
24

Club 33, New Orleans Square Section of Disney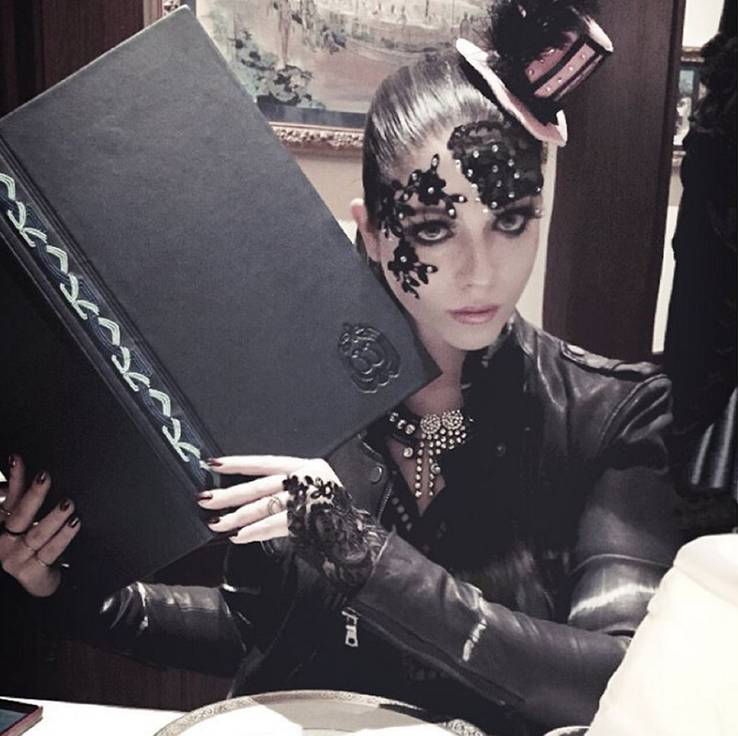 If you thought a year was bad, could you imagine waiting 14 years for a reservation for a restaurant? You might as well book a date for when your newborn graduated from high school. It's one of the most exclusive places and it was founded by Walt Disney. You have to pay $25,000 to be part of this exclusive club and an extra $10,000 for food and drinks. You have to really love Mickey Mouse to join this club. If you want to dine exclusively with the mouse, it costs you close to $20,000.
23

Franklin Barbecue, Austin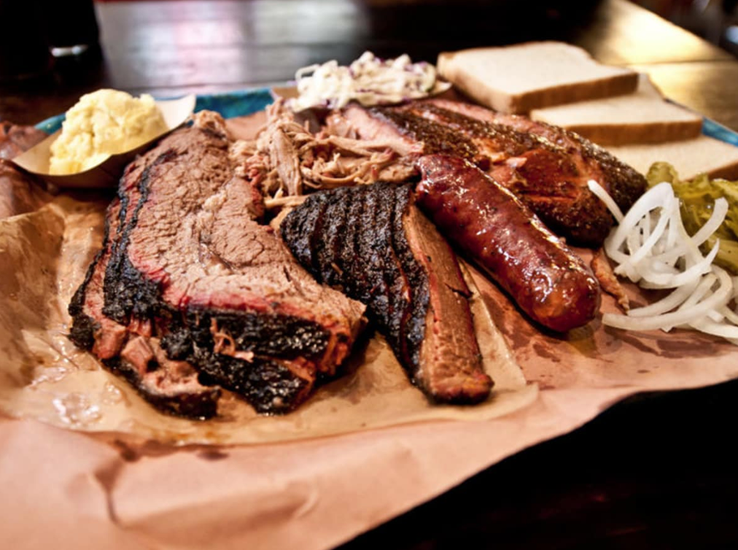 You won't have to be on a waiting list for a year at this restaurant, but you are expected to wait four hours just to get into the restaurant. Bon Appétit magazine claimed that they were the best barbecue restaurant and now they can't keep people out of it.
"People bring chairs and coolers and throw footballs in the parking lot. We've even seen people bring card tables to keep them occupied,"
said one of the co-owners. "I would suggest driving by one day around 9 a.m. just to see what you're in for. Most people do not mind waiting as long as they know what to expect."
22

Sukiyabashi Jiro, Tokyo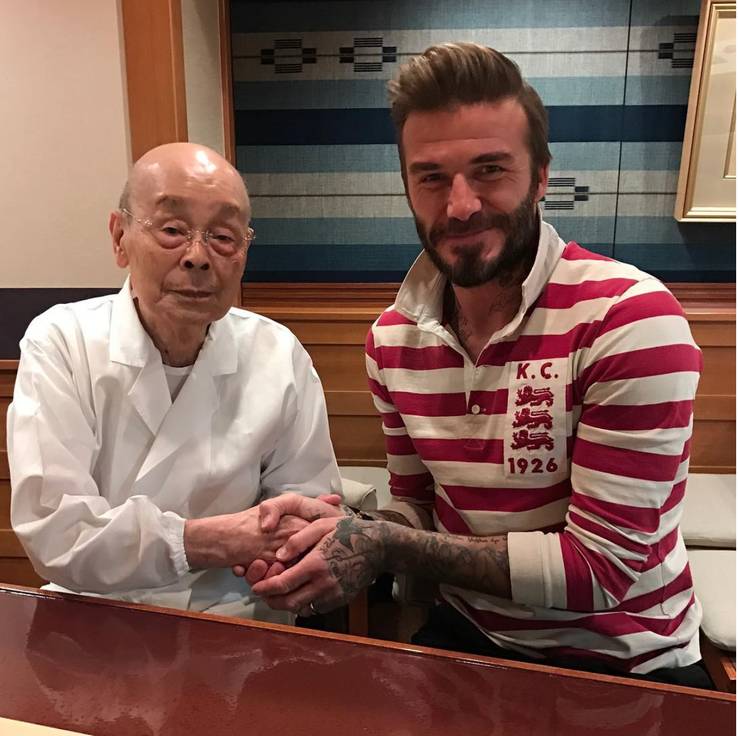 Good luck getting into this exclusive restaurant without a Japanese host with you. If you love sushi, this is the place to be, but it's really hard to get into. No one on the staff speaks English and they don't typically welcome foreigners.
"If they detect an accent, it's likely that they'll tell you nothing is available,"
says A Life Worth Eating's Adam Goldberg, who even had a hard time getting a reservation.
21

Sushi Dai, Tokyo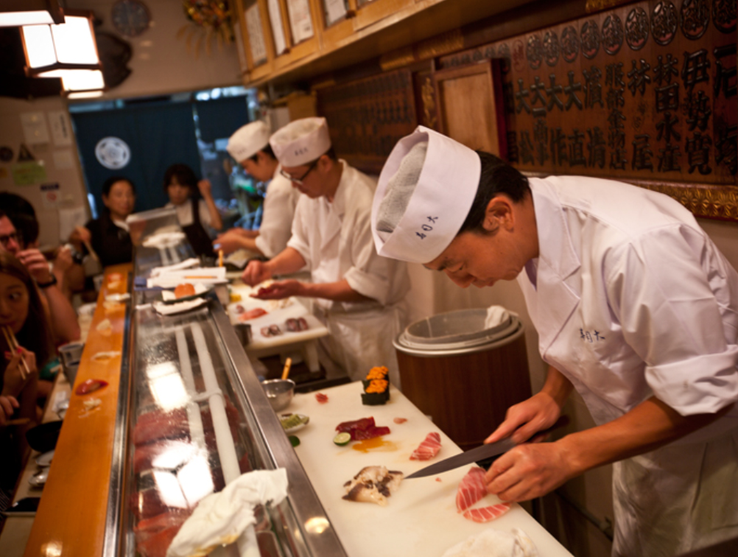 This is another restaurant which requires you to wait at least four hours to get a table. Any guidebook will tell you that this is the best place to get a sushi breakfast, but even if you show up at 5 a.m., you should expect to wait at least four hours to get one of the coveted 12 seats at the restaurant. If you are willing to get there at 3 a.m., it will shave off a couple of hours from your wait time.
20

Damon Baehrel, New York City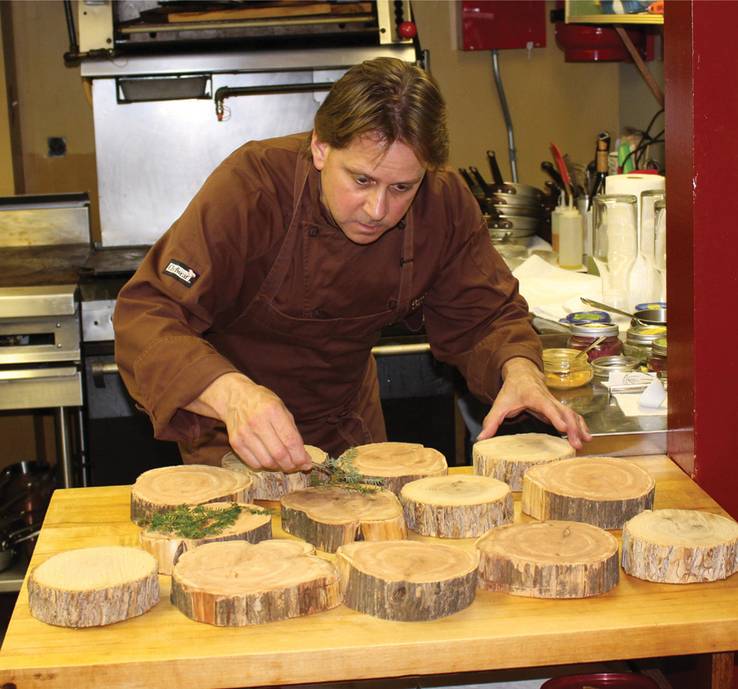 This restaurant is located in the basement of Damon Baehrel's home and only seats 20. You are looking to wait ten years to get a seat at one of his tables and you will be given a 15-to-20-course meal prepared by Baehrel himself. You can only make a reservation by email and you may even have to wait a couple of years to get the confirmation for your reservation. Right now, the reservations are closed.
19

Next, Chicago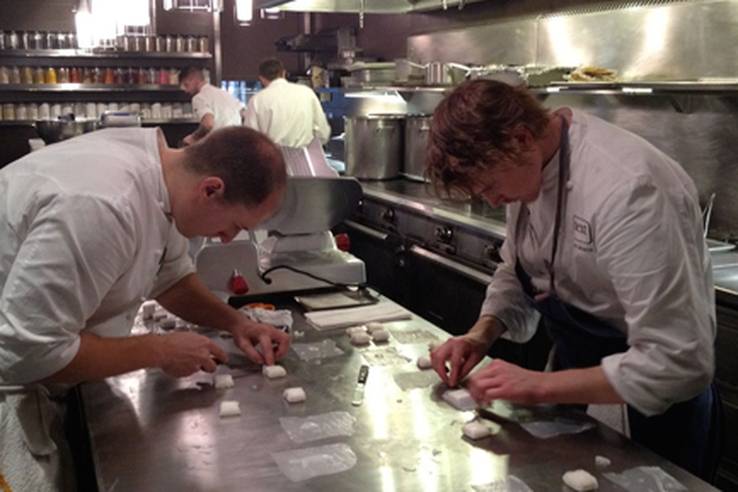 In order to book a reservation for dinner at this restaurant, you have to pay for your meal in advance, almost like when you go to the theatre. That way, the chefs don't have to worry about people not showing up for their reservation. Unfortunately, getting one of the coveted tickets to dinner isn't easy. "To give you an idea, when Kokonas announced an on-sale date for their second three-month menu cycle, 'Tour of Thailand,' the site crashed when tickets went live."
Featured Today
10 Things About Luxury Hotels Only The Bell Boy Knows (And 10 Things The Maid)

21 Italian Foods That Real Italians Don't Actually Eat

30 Bucket List Places Everyone Should Hit Up Before Turning 30

18

Rose's Luxury, Washington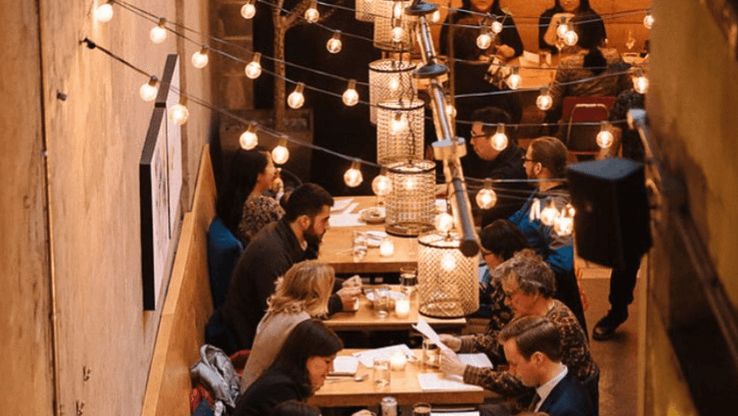 Imagine being called the best restaurant in all of America? That's what it was like for Rose's Luxury when Bon Appétit magazine paid them a visit. It has no reservations, you just have to show up, wait for hours, and hope you get a seat. "On our busiest Saturdays, we will sometimes provide an estimated seating time of 9 to 10 p.m. for guests who walk in the door as early as 5:30 p.m.," notes assistant general manager Kristen Carson.
17

Chef's Table at Brooklyn Fare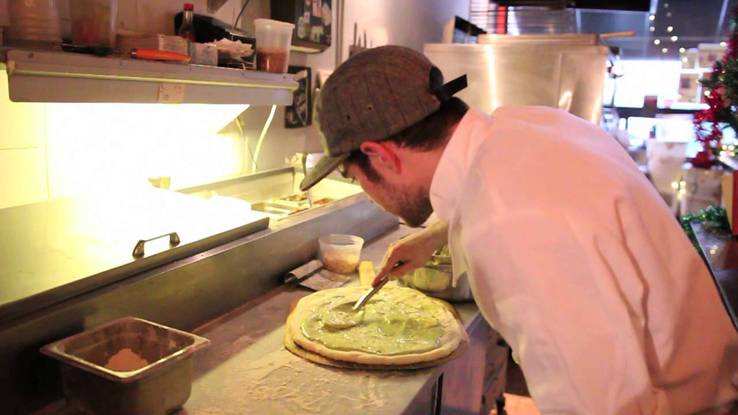 There are only 18 seats at this restaurant and they serve a 15-course tasting menu. They only have their reservations about 6 weeks in advance, but the problem is, it's hard to get the reservations to begin with because so many people are calling in. Every Monday at 10:30 a.m., the reservation line will open, but the reservations go quick. If you happen to get the busy signal, you have to treat it as if you are trying to win concert tickets from your favorite radio station.
16

Tickets, Barcelona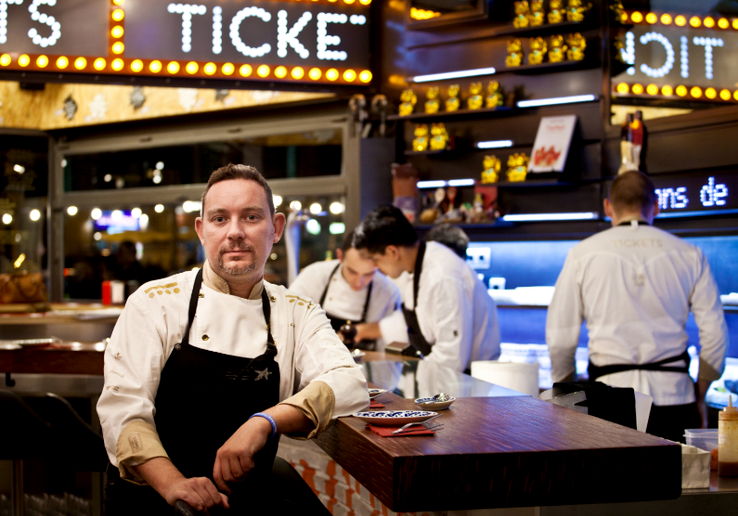 The restaurant has 90 tables and yet it's as impenetrable as a fortress. This restaurant you have to really plan ahead for because it's every three months reservations open and it's only online. But Chef Albert has stated that sometimes people don't show up for the reservations and he will leave the tables open for friends. If you happen to be in town, you can check it out and see if there are any available tables.
15

Schwa, Chicago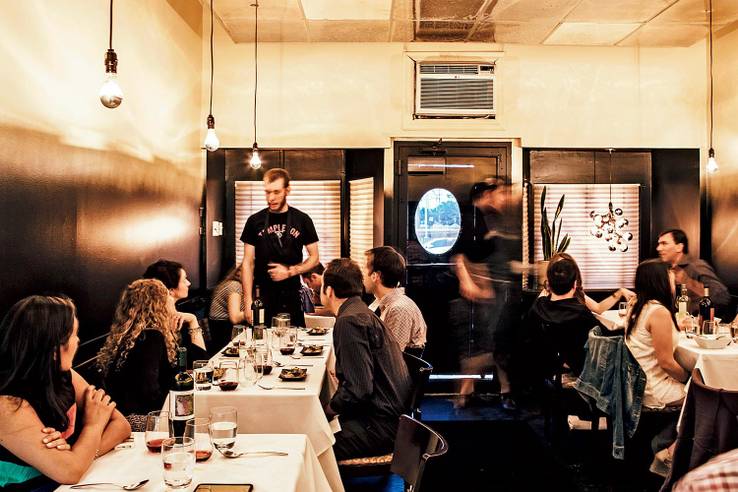 The great thing about this restaurant is that it only takes three weeks to get a reservation. The problem is, it can take forever to get on the list to begin with. You have to call in to book a reservation and leave them a message. They will call you back with the confirmation. The issue with trying to book a reservation is that the mailbox is almost always full so you can't even leave a message. Some people may see that as too much of a hassle, but judging from the reviews, it's all worth it.
14

Quintessence, Tokyo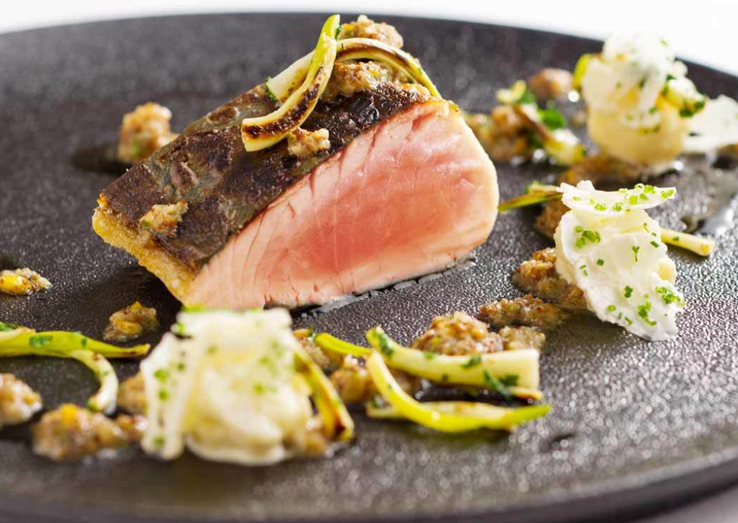 It's super hard to get a reservation at this restaurant and you may have to know someone to do so. Adam Goldberg from A Life Worth Eating has tried and he still hasn't been able to. "You can attribute a bias against foreigners to many restaurants in Tokyo, especially the traditional ones," he says, "but Quintessence seems to favor local businessmen and regulars." The restaurant seems to favor local residents and businessmen.
13

El Celler de Can Roca, Spain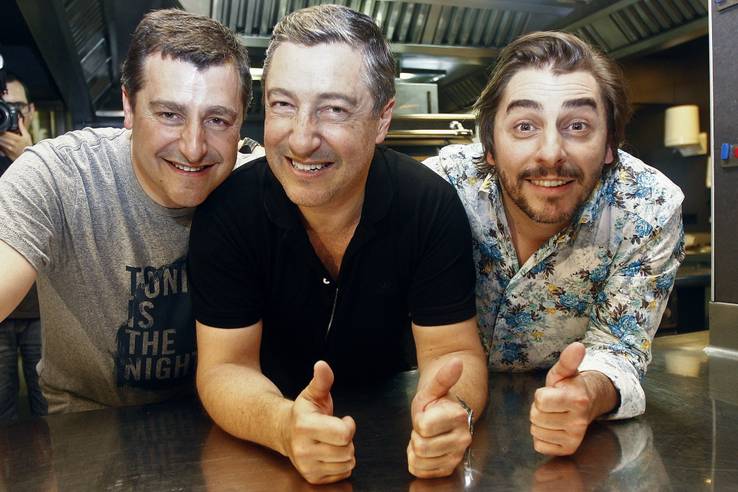 You will be waiting a year to get a reservation to what was known as the world's best restaurant in 2013. It has traditional Catalan cuisine and it's almost impossible to get a seat in the restaurant. Reservations open every month, but it's for a table for a year in advance. So, if you book a table in August, it will be for the next year. What makes this unique is that they're a free-style restaurant.
12

Talula's Table, Pennsylvania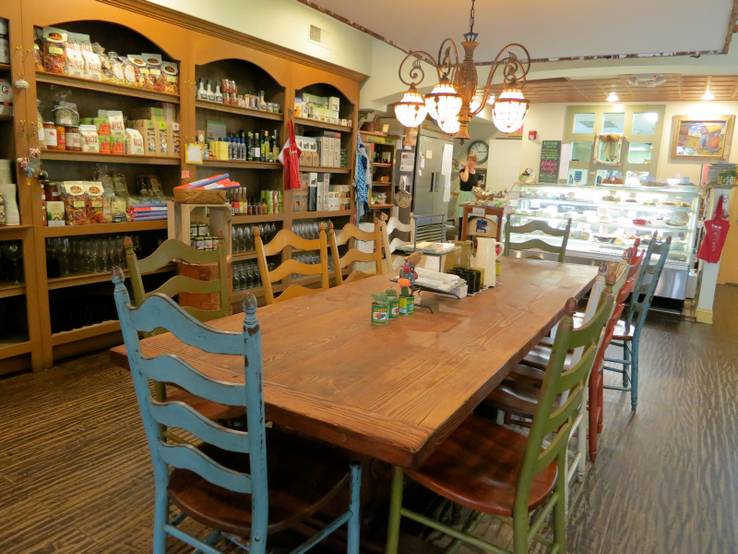 This may be a restaurant, but it only as two tables and one seating every night. It's a farm-to-table atmosphere that has a menu that changes all the time. It has an 8-course meal every night using local produce. You have to book a year in advance and to be seated at the table, it's invite only. So, in order to get your own reservation, you will have had to sit at the table once already. Talk about an exclusive place.
11

The Fat Duck, Bray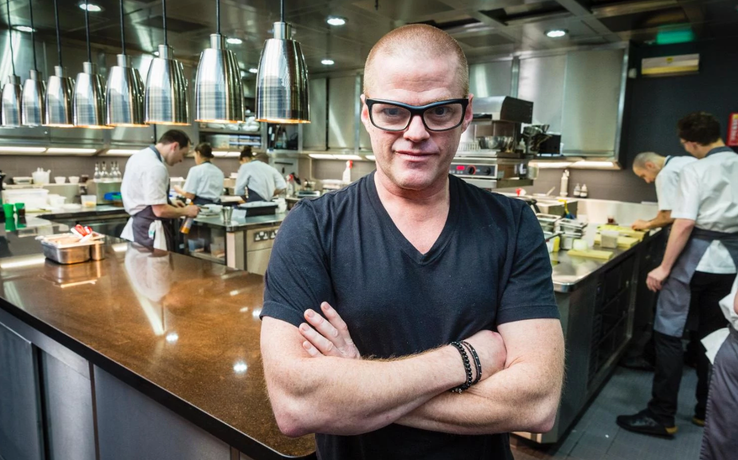 There was a time when the restaurant was getting 30,000 calls a day for reservations. It's not that crazy now, but it's still very hard to get a reservation.
It's so hard in fact that the chef made an interactive video thanking those that do get a reservation and sending congratulations their way. The video features the music from Willy Wonka and has the actor John Hurt in it.
The reservation line is open for three hours every day, but good luck getting through.
10

Minibar by José Andrés, Washington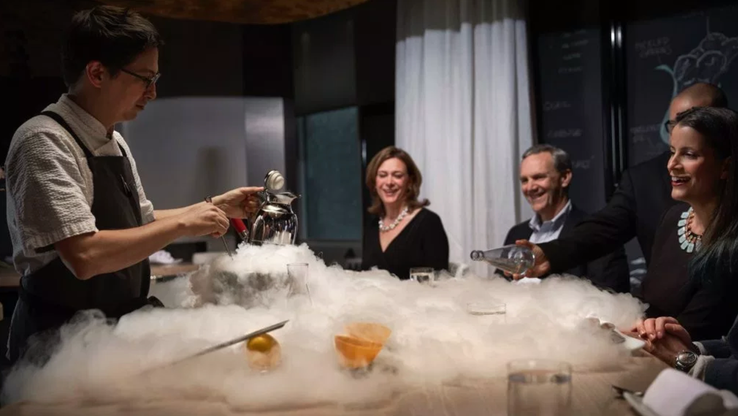 The minibar only has seating for 6 people, so it's very exclusive. It's hard to get a table mainly because there are only 6 seats. You can book a seat one month in advance and you have to try to get the reservation by phone.
"Seats are full within about 15 minutes from the time our reservationists answer the phone at 10 a.m.
It's difficult to gauge how many people are getting a busy signal, but we have close to a thousand requests for seats each month that we are unable to fill."
9

Urasawa, Los Angeles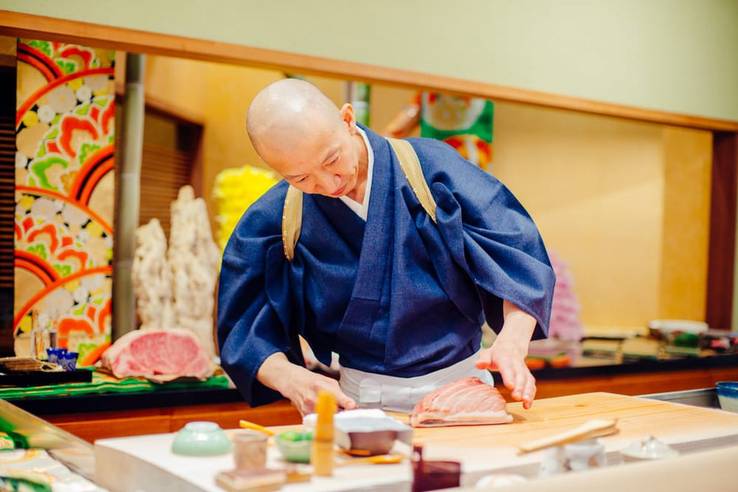 It only takes you a month to grab a reservation at this place, but it will also cost you $600 per person to dine there. This amazing Japanese restaurant has a 29-course meal created by Chef Hiro Urasawa. You can try to get a reservation a month in advance, but there are a ton of callers. There is a long waiting list that you can go on if ever there's a cancellation.
8

The French Laundry, Yountville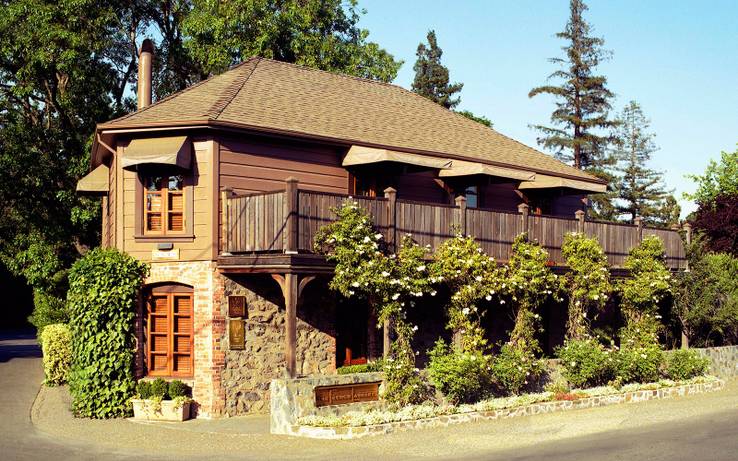 There are a lot of celebrities that like to go to this amazing place, which is why it's really hard to get a reservation. You can get a reservation by phone and if you get through, you are likely to wait a couple of months for your reservation. If you want to have some idea what the wait is going to look like, then just click on the "Find Next Available Date" button on their website. You might get depressed doing it that way because sometimes the wait is really long.
7

Takazawa, Japan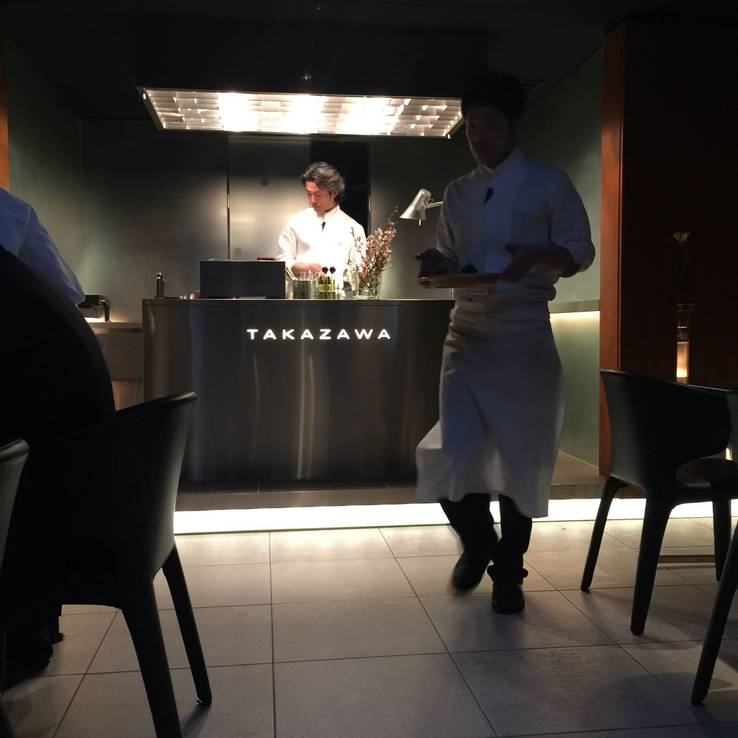 It takes two months to get a reservation at this Japanese restaurant mainly because they only have 2 tables that serve 10 people every night. It's known to be difficult getting a table at the restaurant, but it's always on the "world's best restaurant" list so it's well worth it. What makes the restaurant so special is the fact that it fuses French cooking with Japanese. You have to put yourself on the waiting list and hope you get a call.
6

Yam'Tcha, Paris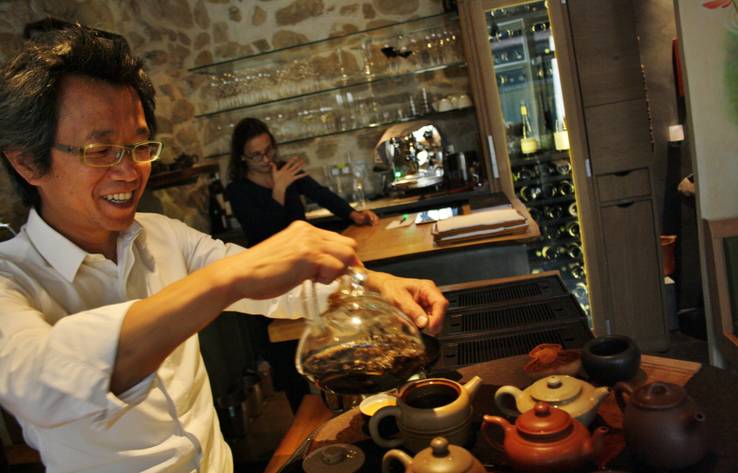 Paris should definitely be a place that you aim to dine at and Yam'Tcha is a great start. Chef Adeline's cooking is known to be "deeply personal, gently creative, and unfailingly delicious." That's one reason why it's so popular, the other being that it sits on Rue Sauval in the 1st Arrondissement. "For me, the toughest tables have been The French Laundry, most recently Brooklyn Fare, and then, Yam'Tcha," admits Ali Kurshat Altinsoy.
5

Rao's, New York City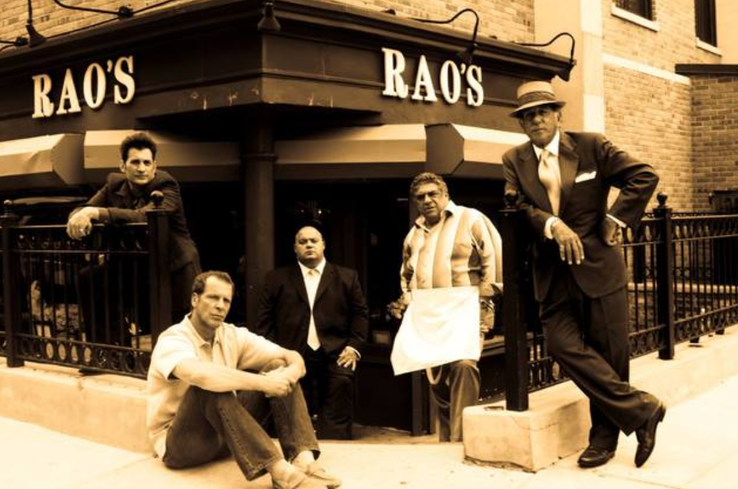 It's almost next to impossible to get a reservation at this Italian eatery. There have been celebrities such as Selena Gomez, Madonna, Bill Clinton, and Leonardo DiCaprio have been seen dining there. The only way you will find yourself sitting at one of the tables is if you know someone. Dining there is like buying season tickets and you have to pay in advance.
"Tables at Rao's work like season tickets and they're paid for entire years in advance.
So, a table for 4 every Friday at 8 p.m. for a year could set you back up to $25,000."
4

Lazy Bear, San Francisco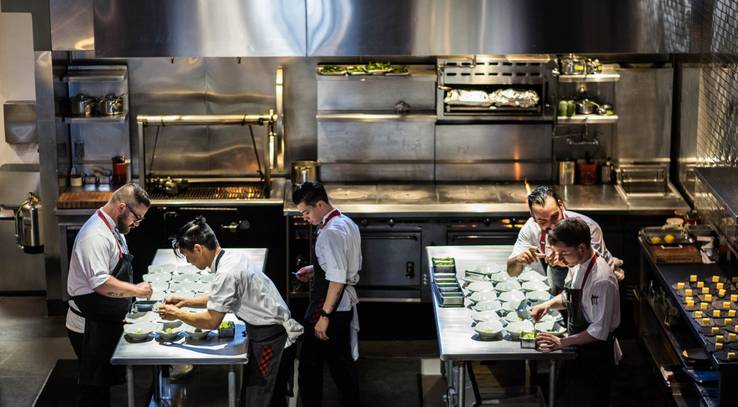 It's an exclusive restaurant that the James Beard Foundation executive vice president, Mitchell Davis, says is a hard restaurant to get into.
"It's because it was underground and now everyone knows about it and wants to check it out, and it only does a 40-person seating. And it's really good."
When we say it's exclusive, we're not joking. It's a "$280-a-head San Francisco restaurant that has two tables, 14 courses, and a 43,000-person mailing list."
3

The Polo Bar, New York City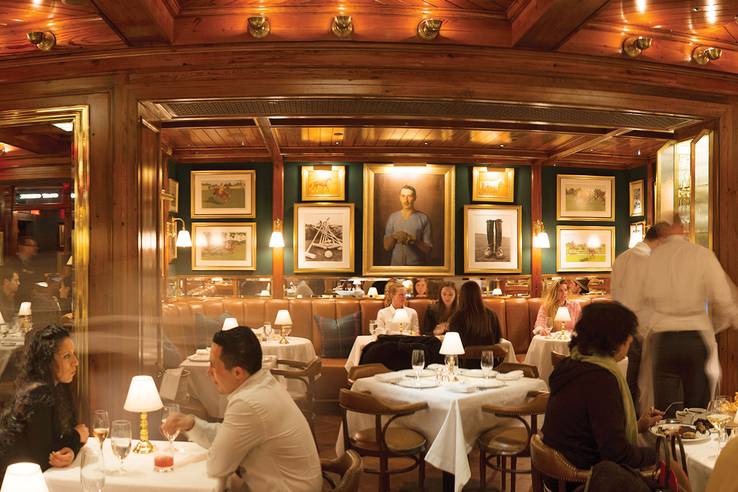 Unless you are a VIP, it's almost impossible to get a table at this restaurant. This is actually Ralph Lauren's restaurant so you can imagine why it's so hard to get into.
"Probably the clubbiest, hardest place to get into because it wants to be the clubbiest, hardest place to get into — and it's Ralph Lauren's restaurant,"
stated Mike Davis. There are even two bouncers outside of the door to make sure there is no trouble.
2

N/Naka, Los Angeles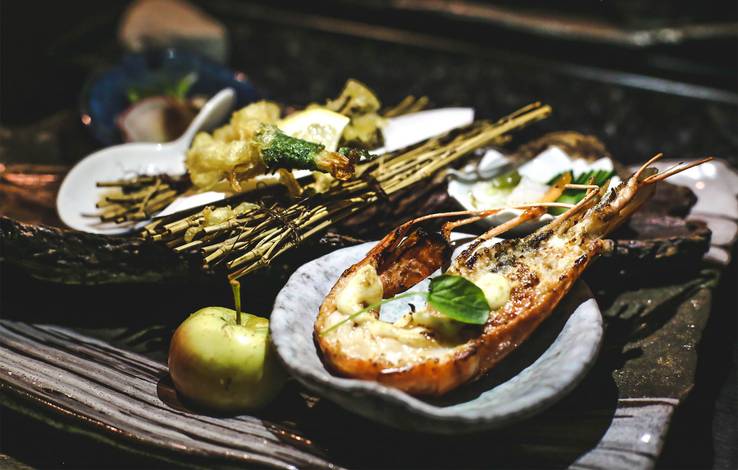 This hot spot was already hot before it was featured on the Netflix show Chef's Table. The food tastes great and it's always visually appealing. The 13-course tasting menu is prepared by Chef Niki Nakayama. You get to choose between a vegetarian option or a kaiseki one. It costs $225 to dine there and that won't include any drinks. It usually takes around 3 months to book a reservation with them.
1

Trois Mec, Los Angeles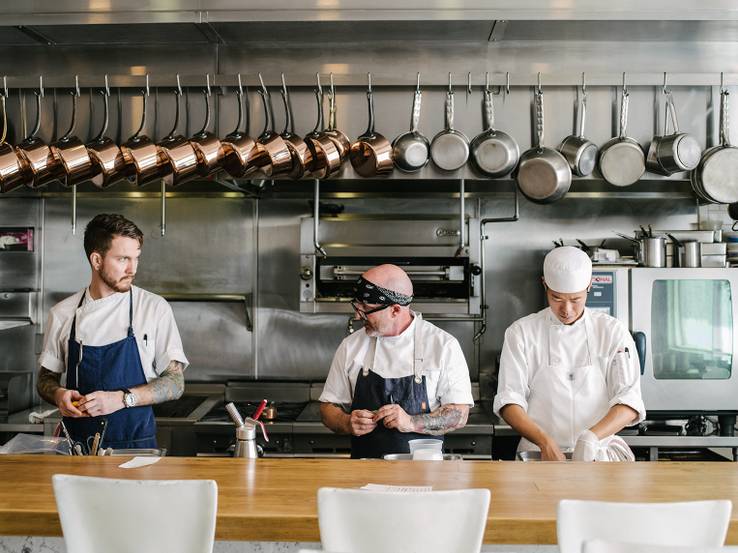 The trio is actually the combination of three chefs: Chef Ludo Lefebvre, Chef Jon Shook, and Chef Vinny Dotolo. You have to book online, but usually, you won't have to wait more than a few weeks to get in as long as there is availability online. You have to be really quick, however, because the slots usually sell out within an hour. There are only 24 seats in the entire restaurant which is why the seats sell out quickly.
References: cnn.com, eater.com, telegraph.co.uk, vogue.com
Source: Read Full Article