Jennifer Aniston rose to prominence whilst in Friends. That sitcom lasted for a decade and propelled her through the ranks of acting greats. She's one of the few cast members from those days who's built upon that success. Her film career rose along with her TV career and now it's reached its pinnacle. Jen is just an all-round star and despite her about to approach her half century, she's here to stay.
There are a number of reasons why Jen is rated so highly. For one, she's beautiful. She's always had the looks – they haven't diminished in any way, even though she's approaching the 50 mark. She's truly an ageless beauty. Then there's her prowess as an actress. She's made the transition to films, but most will always think of her as that TV actress from Friends. Her star appeal amongst fans, the intense media scrutiny that's heaped upon her personal life; all of this has contributed to making Jen Aniston the major A-lister she is today. Not that she's going anywhere anytime soon, but which actress could take over the mantle? There are quite a few out there who could rise through the ranks to become the next Jen Aniston, or should be regarded to be up there with her already. These are 25 TV actresses who should be the next Jen Aniston.
25

PIA MILLER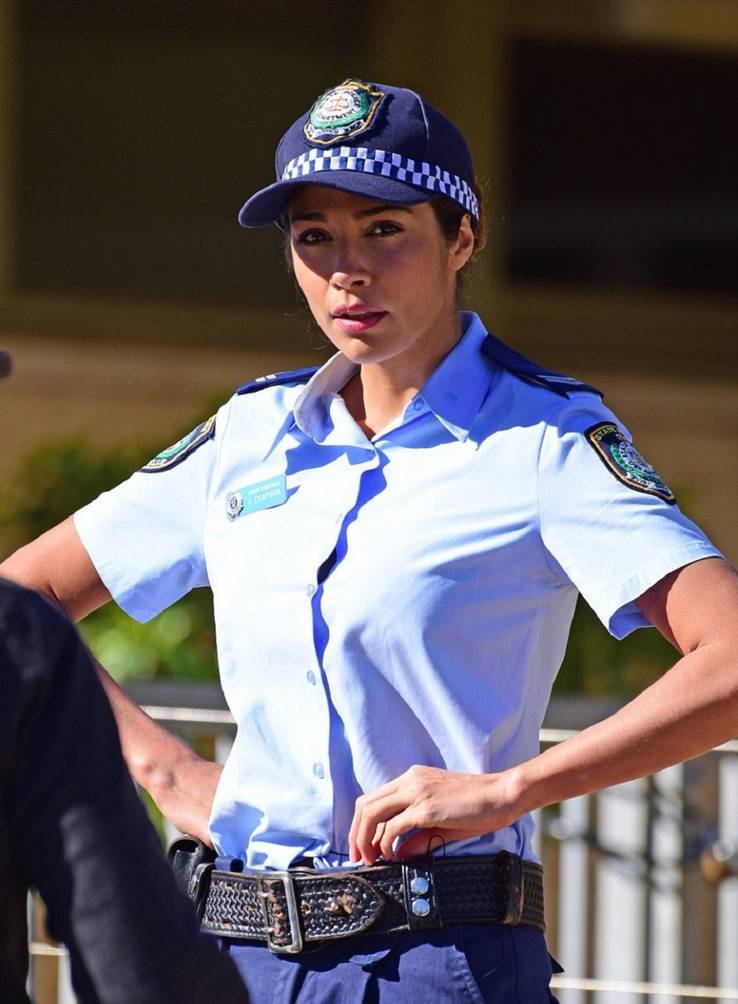 Jen's character from Friends, Rachel Green, is widely regarded to be one of the best American female TV characters of all time. You can say the same for the character that Pia Miller portrayed in Home and Away. During the three years she was on that show, she became one of the most beloved women on Australian shores. She also gained worldwide star appeal, because that show's beamed all over the world, just as Friends was. At the age of 34, she's 15 years younger than Jen. This was around the age when Jen's career went to the next level.
24

ALYSON HANNIGAN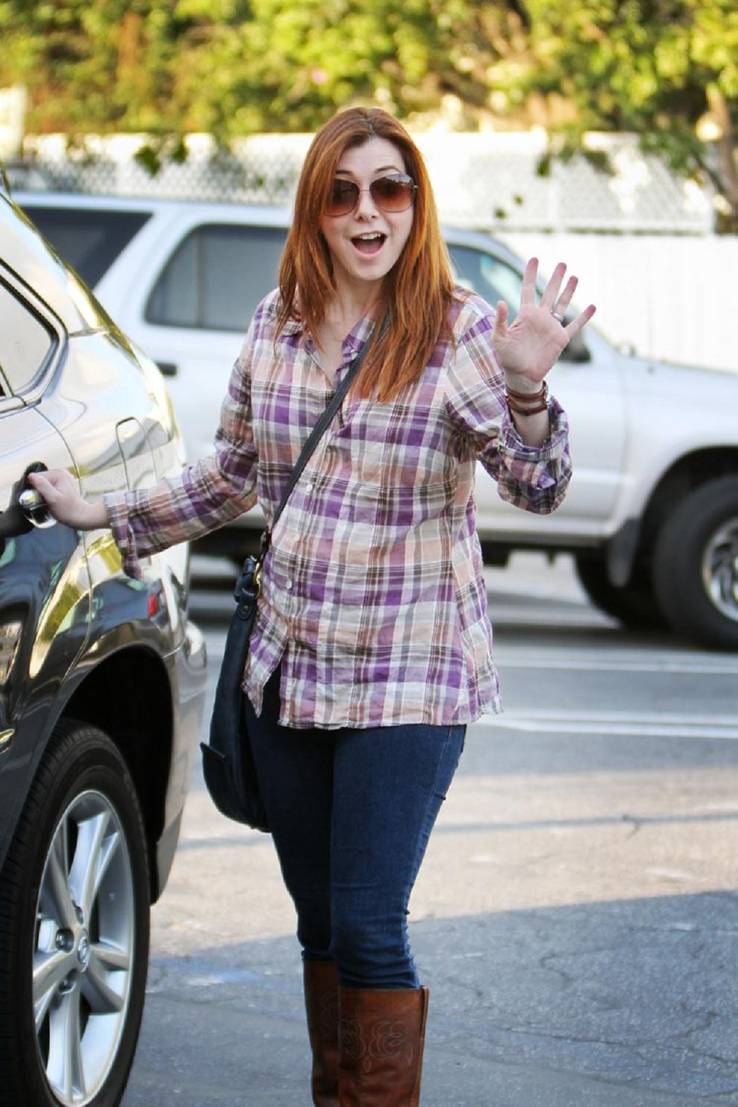 Alyson Hannigan is famed for being a cast member of How I Met Your Mother. The sitcom gained a huge following over the years and received a ton of awards. Alyson herself received the People's Choice Award for Favorite TV Comedy Actress. But unlike Jen, Alyson is known for having prominent roles in more than one TV show. She's also known as Willow in Buffy the Vampire Slayer. After the Buffy years, Alyson became known more and more for her comedic prowess. She's also charming, witty, and looks amazing in her mid-40s. Sound familiar?
23

JENNIFER MORRISON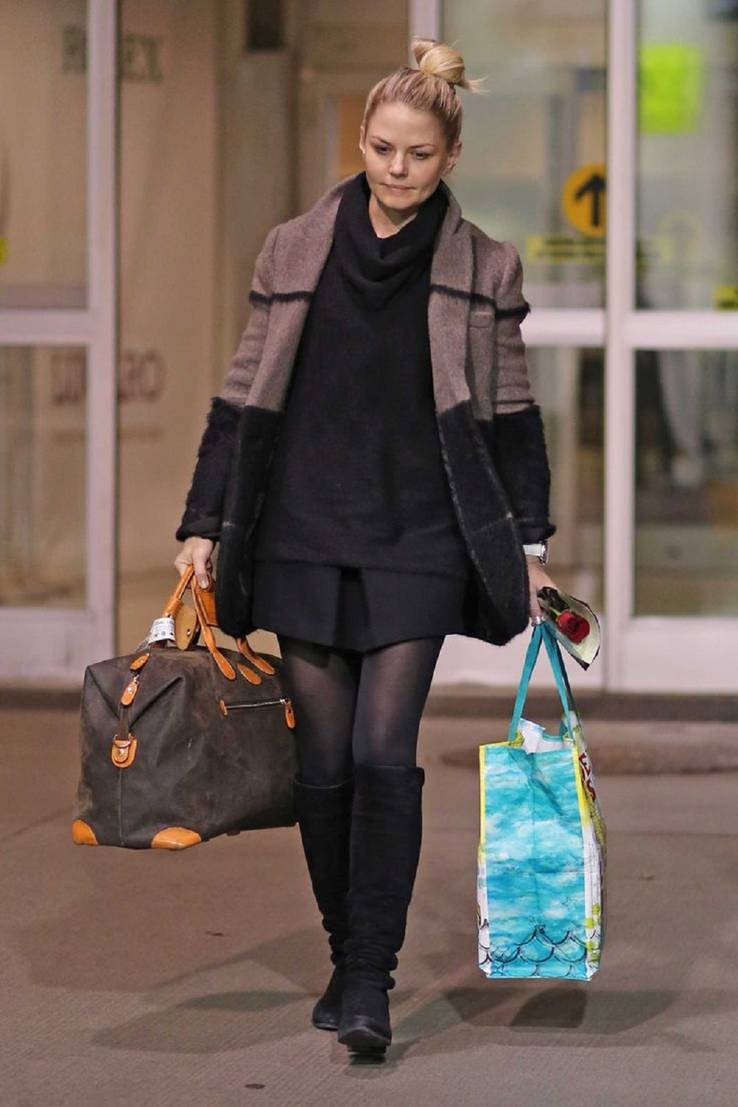 Jennifer Morrison's role in House wasn't exactly a comedic role. But she demonstrated her prowess and versatility as an actress. She was one of a number of shining lights from that show. It led to her becoming the star of another TV series, this time in the action fantasy series, Once Upon a Time. Although she's also done films, Jennifer is a TV actress through and through. She's also been a part of How I Met Your Mother and is quickly establishing herself as one of the best TV actresses around.
22

OLIVIA WILDE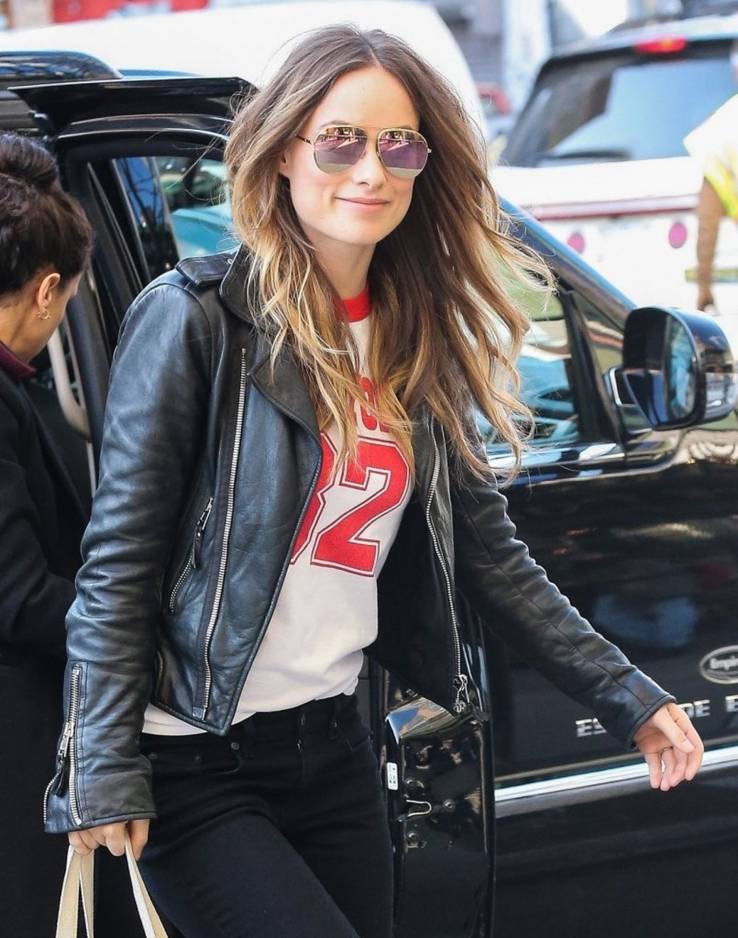 Here's another actress who came to prominence as a result of being in the medical drama series, House. You wouldn't really call House a comedy. It had comedic elements. Olivia Wilde had her fair share of them too. Now Olivia is branching out, just as Jen did. She's appearing in more and more movies, and – something Jen hasn't done – recently made her Broadway debut. Olivia has the looks, leads that high-flying lifestyle, and has a celebrity husband, as Jen has had. There are plenty of similarities.
21

COBIE SMULDERS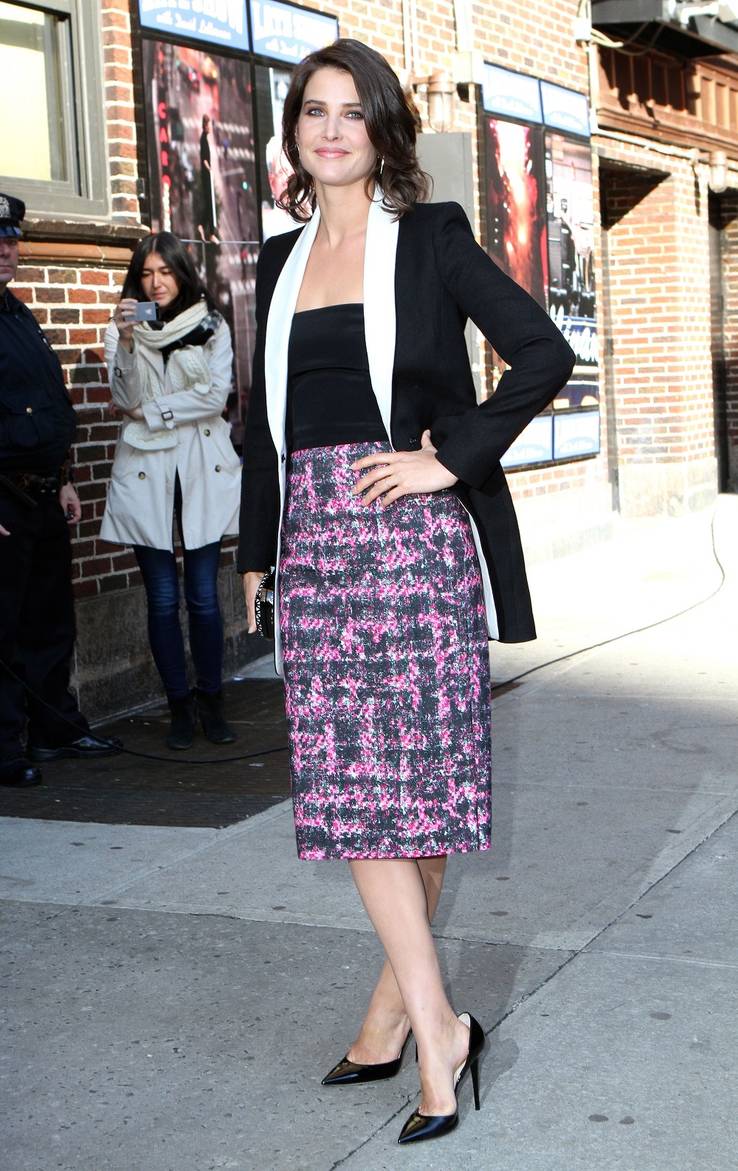 How I Met Your Mother became a seriously big sitcom. It launched a lot of careers, and propelled some further onto the next level. Canadian actress Cobie Smulders had already done quite a bit of acting when she landed the role. She's also gone on to star in the TV series Agents of S.H.I.E.L.D. Now it's her movie career that's gathering momentum. She's following the path that Jen went down all those years ago. One way that she's different from Jen is that she's been able to maintain a stable family life.
20

ERIN RICHARDS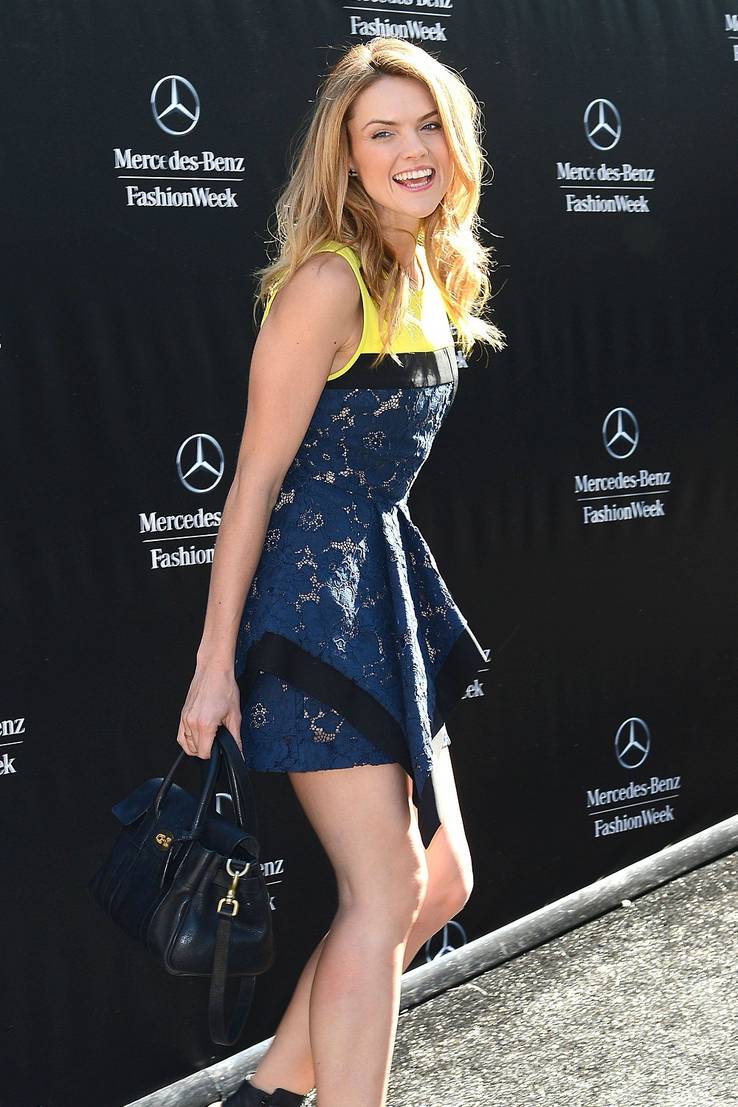 Okay, so the TV series,Gotham isn't to everybody's taste. It's a bit weird and wacky, and a bit out there. But those who watch it tend to be huge fans of it. They love the characters. Erin Richards has played Barbara Kean in the series. She played the love interest and is now the antagonist of Gordon. She's showed what a versatile actress she is just in that one role. She's also starred in other TV shows, such as Misfits and Being Human.
19

LEA MICHELE
Lea Michele shot to fame when she starred as one of the main cast members in Glee. She's subsequently gone on to enjoy more TV success, starring in Scream Queens and The Mayor. She received an Emmy Award for her performance in Glee. Everyone was raving about her and she was one of the biggest actresses on TV, just as Jen was during the Friends years. Jen went on to expand her horizons. Lea has done the same. She's starred in films, but has also released albums and has published books. She's a bit of a Jill of all trades kind of woman.
Featured Today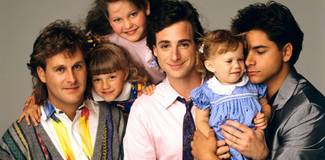 TGIF: 30 Things These Friday Night Lineup Celebs Are Up To

Netflix Reveals Some Changes That Will Divide Users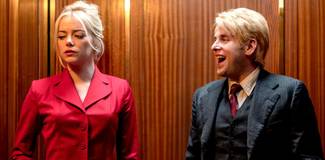 20 Things Fans Should Know About Netflix's New Show Maniac

18

CAMREN BICONDOVA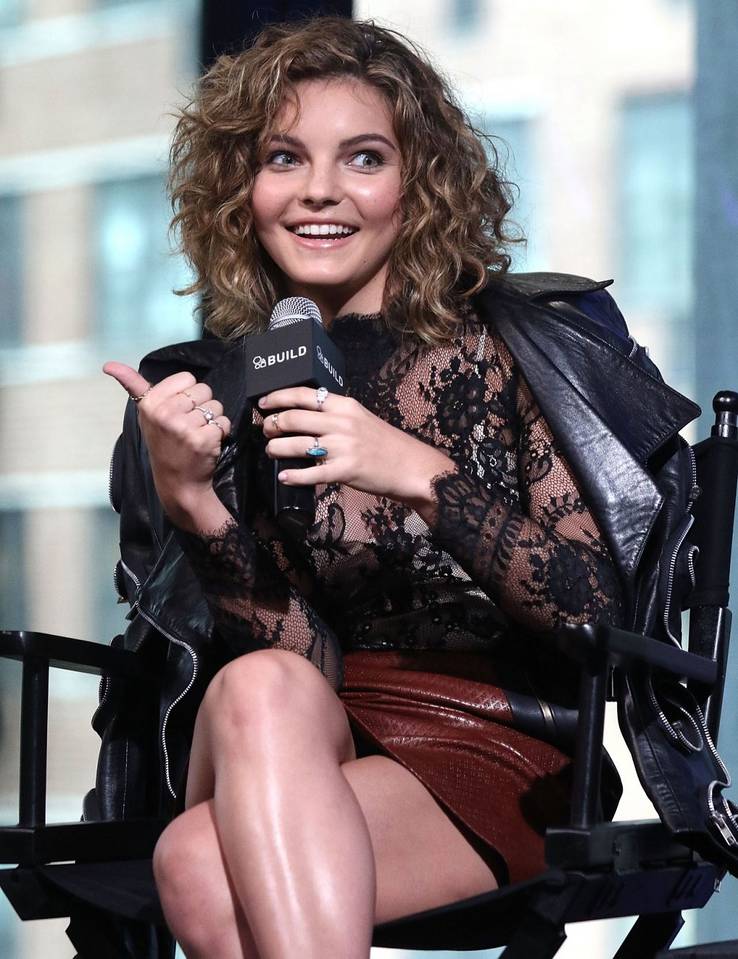 Jen Aniston started out in the industry when she was just a teenager. She had four unsuccessful TV shows before finding success with Friends. Camren Bicondova has started out young too. At the age of 19, she's already got a massive fanbase. She started out as a dancer. But she came to mainstream prominence when she was cast in the TV series Gotham, as Selina Kyle, aka Catwoman. She's still an integral part of that show and is just going from strength to strength as an actress.
17

TAYLOR SCHILLING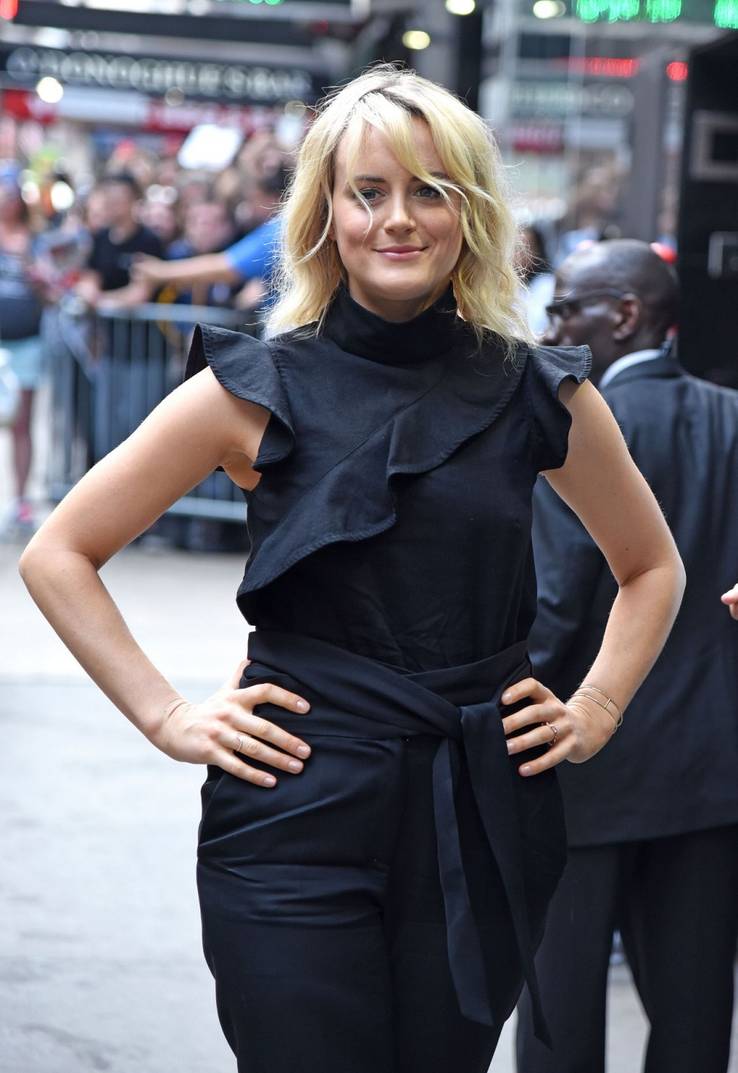 Taylor Schilling is someone who's beautiful, talented and daring as an actress. She's primarily famous for her role in Orange Is the New Black. The hit comedy drama is still going strong on Netflix, with Taylor playing the lead character. She's done a few other films, bits and pieces here and there, but is famous for her role as Piper Chapman. She belongs in a different genre of film and TV to Jen. But OITNB could be used as a stepping stone for her.
16

SHENAE GRIMES-BEECH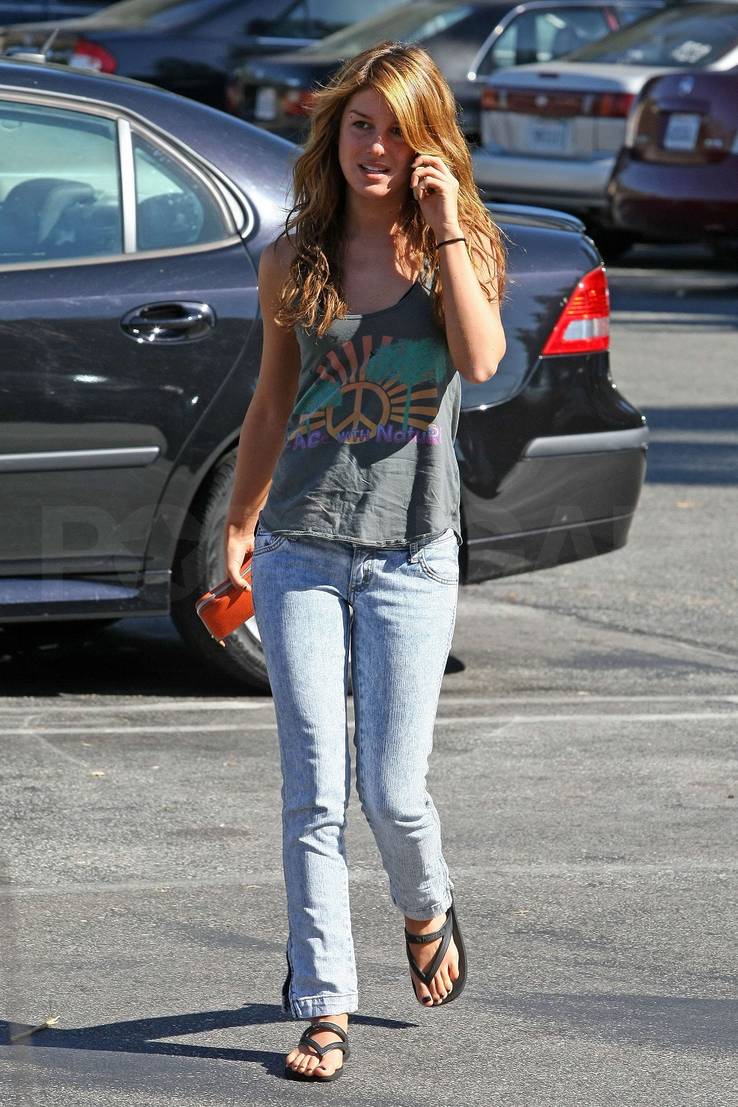 Shenae Grimes-Beech should have been the next Jen Aniston. But she hasn't quite kicked on in the manner that people expected. She shot to fame when she starred in 90210. Just as Jen was during Friends, when Shenae was in 90210, she was one of the biggest, most-loved actresses on TV. But since that show, she's gotten married, and seems to be focusing more on her personal life. Shenae has released the odd TV film here and there. But people were expecting big things from her.
15

SARAH WAYNE CALLIES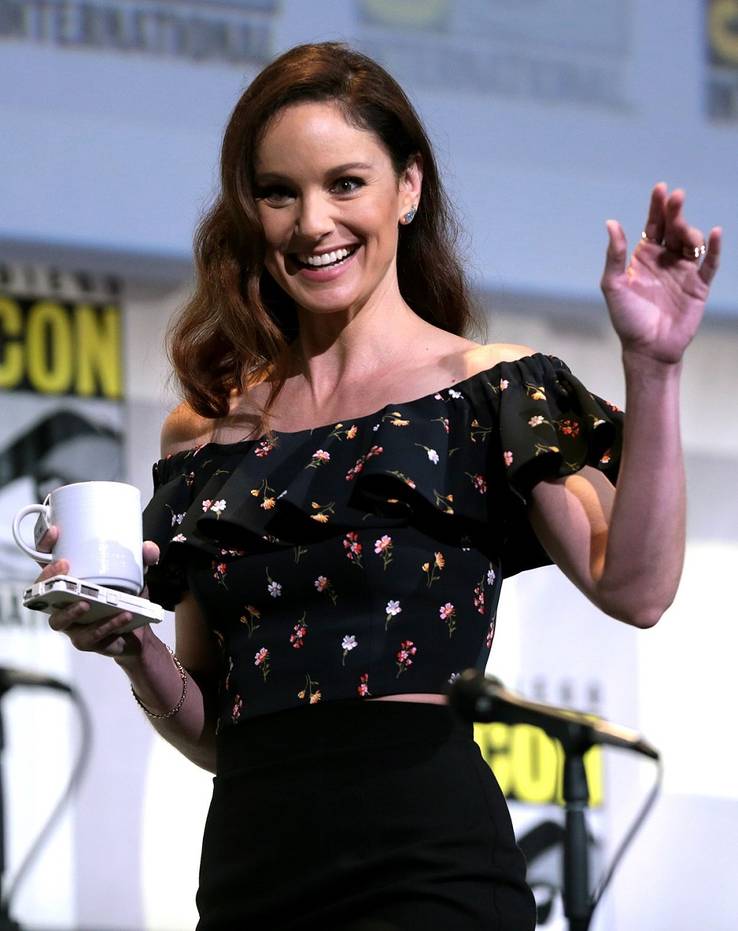 At the start of her career, Jen was known for being in one thing and one thing only. That's understandable seeing as how big a success Friends was. The same can be said of Sarah Wayne Callies. Can you name me any show that Sarah's been in apart from Prison Break? Her performances in that series alone propelled her to the top. She could have been the next Jen Aniston. Although she's gotten more opportunities, her career hasn't quite kicked on in the manner that she, and a lot of people were expecting.
14

COTE DE PABLO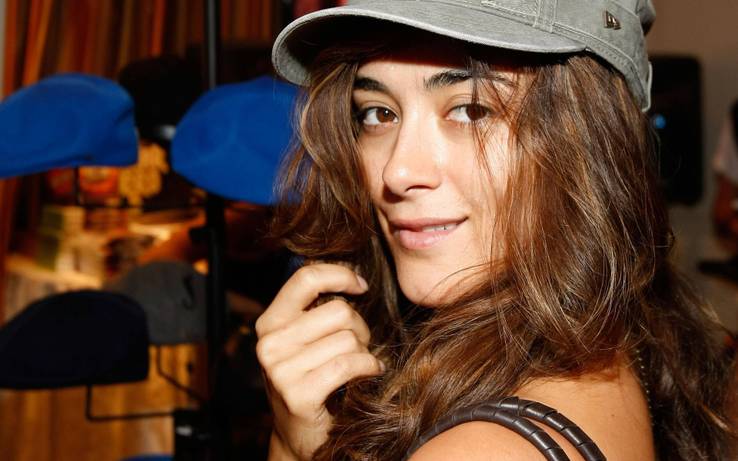 Cote de Pablo is beautiful, feisty,, and due to her role in NCIS, many would say that she's a great actress. Replacing Sasha Alexander as the female lead in that show was always going to be tough. But Cote shone, and brought some of her own personality to the role and a whole lot of drama. People just lapped up her character, Ziva. She's won an ALMA Award for the role and plenty of other plaudits. Cote has also starred in many other TV roles, and her career's gradually gathering momentum since she left NCIS.
13

ANNALYNNE MCCORD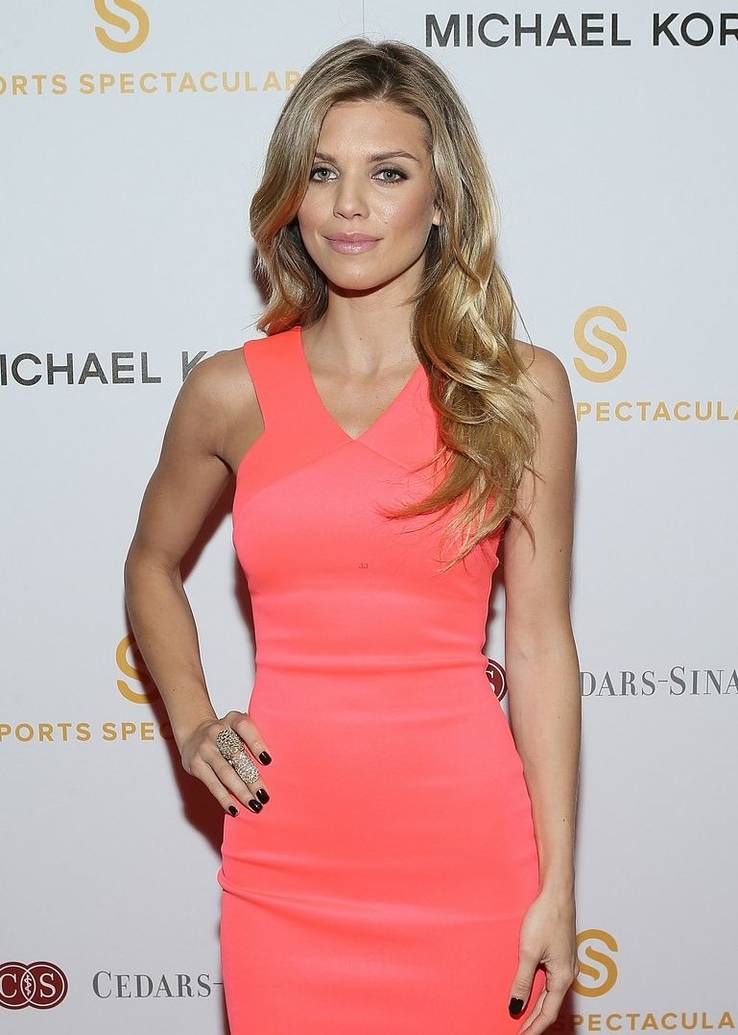 Some would say that AnnaLynne McCord should be, and is already up there with the likes of Jen Aniston. If you reckon that's overstating things a bit, she's certainly not too far behind. AnnaLynne shot to fame after starring in 90210. She was one of the supporting characters, but due to her portrayal of Naomi, many actually deemed her to be the lead character. Since the show ended, AnnaLynne has gone from strength to strength, starring in more TV shows and films. She's also a philanthropist and activist, just as Jen is. They use their star appeal for good.
12

CAITLIN STASEY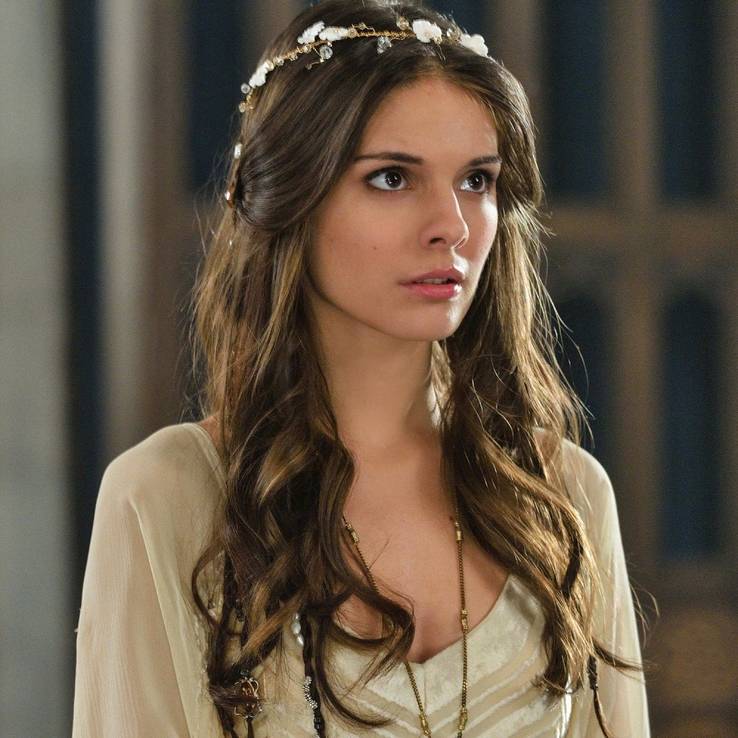 Caitlin Stasey has recently started to make a name for herself in the U.S. But the Australian 28-year-old actress is already a big name down under. She's known for her TV roles, and has appeared on some of the biggest TV shows as a series regular. A lot of people know her for her four years in Neighbours. Caitlin has also had major roles in Please Like Me, Reign, APB and The Sleepover Club. In addition to her TV exploits, she's also begun starring in memorable films, such as the thriller/horror, Wake in Fear. She's beautiful, young, has shown her versatility as an actress. Her career's only going to grow.
11

NINA DOBREV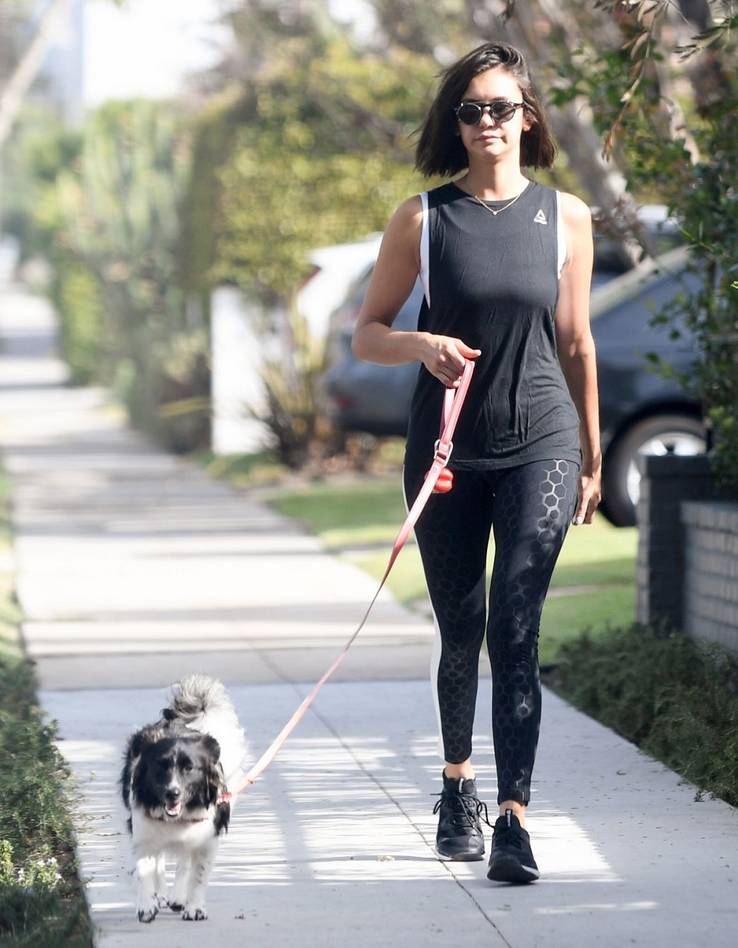 29-year-Old Bulgarian-Canadian actress Nina Dobrev is already being rated as one of the top actresses on TV. She started out young, becoming known for her role in Degrassi: The Next Generation. Then she did a load of TV shows before landing the role in Vampire Diaries that would propel her through the ranks to fame. Now, just as Jen did, she's getting more and more into films, big films with big cast members. Nina is now one of them.
10

PRIYANKA CHOPRA
Priyanka Chopra's career has gone a little differently to Jen's. But in the U.S., it's following a similar path. She's started off on TV in the United States. Now she's signing big blockbuster movies alongside some of Hollywood's best. Just like Jen, her relationships are also the subject of plenty of scrutiny. She's been in the limelight a lot in recent months, due to her acting exploits, but also largely due to her romance with Nick Jonas. They're the new star couple in town.
9

MELISSA FUMERO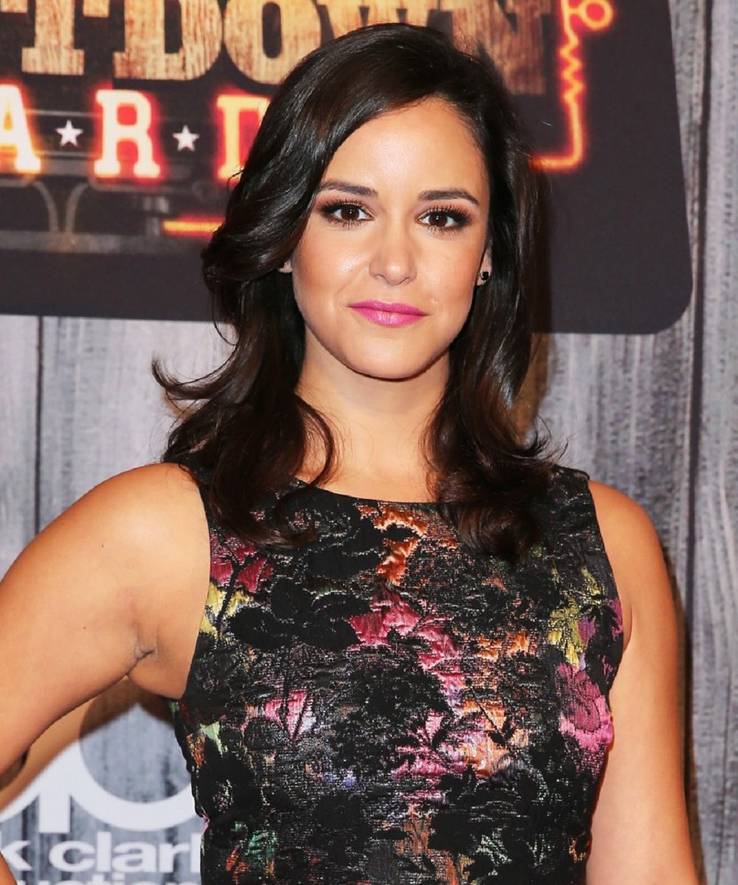 Melissa Fumero is known for her TV appearances. She's been in the industry since 2004. During this time, she's had some big roles on TV, mainly on One Life to Live, and the show she's most well-known for, Brooklyn Nine-Nine. As the female lead, she's demonstrated her comedic prowess, just like Jen did in Friends, although it's a different type of show. One feels that Melissa could and should be the next Jen Aniston. She's already a TV star, but she needs to kick on with her film career and taste success if she wants to be at that level.
8

JESSICA LUCAS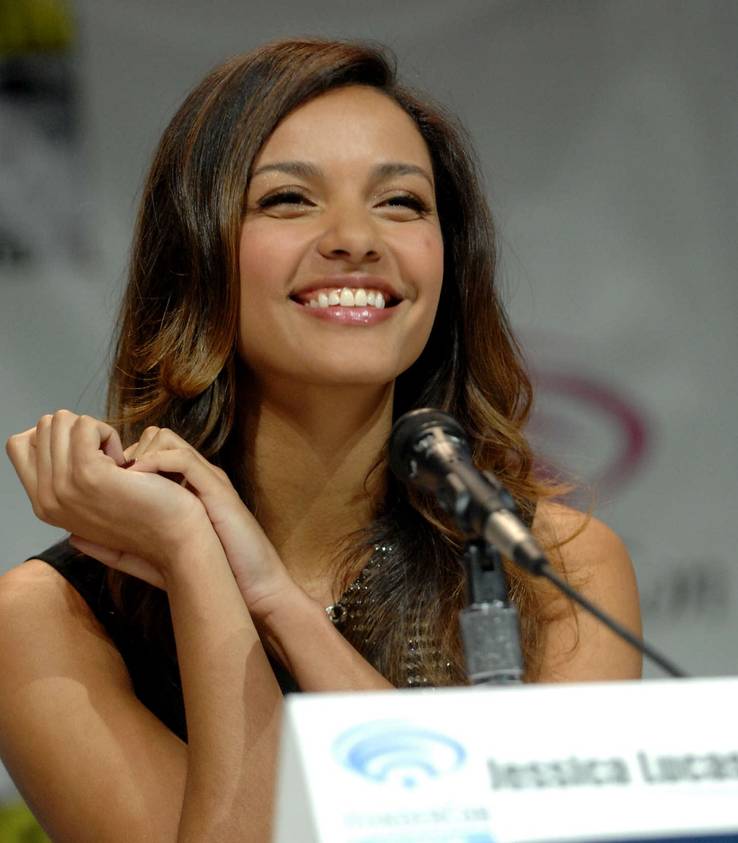 Jessica Lucas has done a few films here and there. But she's most definitely a TV actress. She's starred in some big roles since 2000. Edgemont, Melrose Place, Cult and Gracepoint are some of the biggest shows she's been in. But Jessica's gotten a massive following as a result of her portrayal of Tabitha in the series Gotham. It's that show that's made her a star. She's the perfect tigress. Many would say Jen is a tigress in real life. They've both got that quality in common.
7

ZOOEY DESCHANEL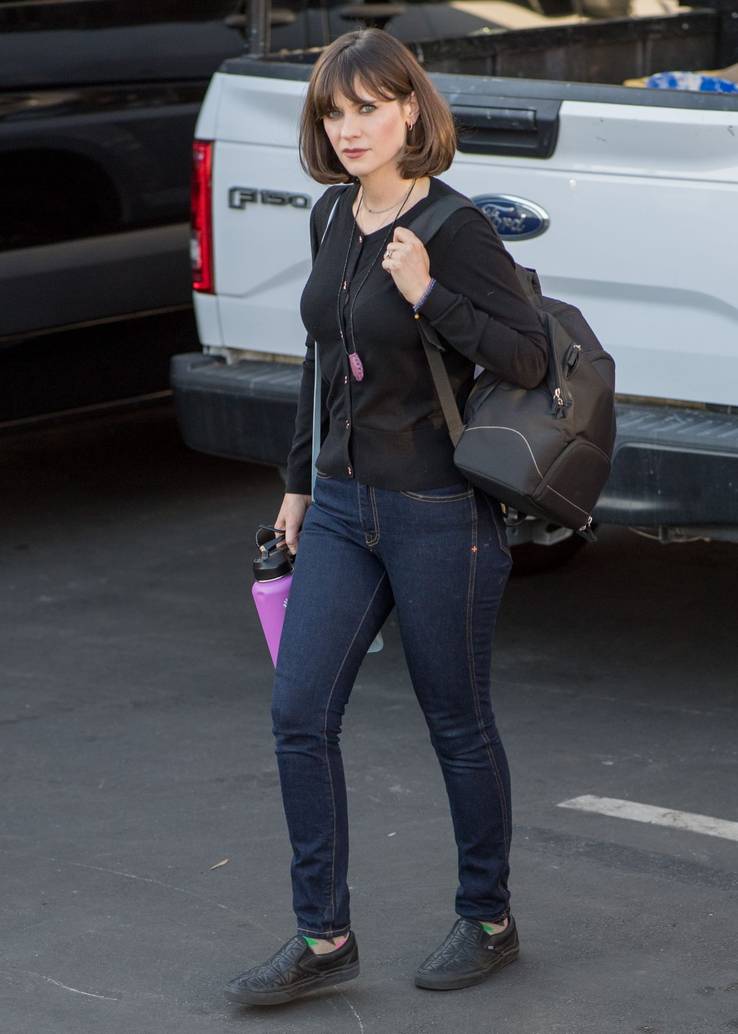 Zooey Deschanel is a woman with many strings to her bow. She's an actress, model and a singer-songwriter too. But it's her acting that stands out. After making her debut in the late 90s, Zooey has progressed at a remarkable rate. It's one role that means she stands out as a TV actress. That's her portrayal of Jessica Day in New Girl. That is essentially her show. She became producer of the show and was integral in building the character's persona. Like Jen, Zooey played a strong female lead. They've also both stepped into the world of production.
6

SARAH CHALKE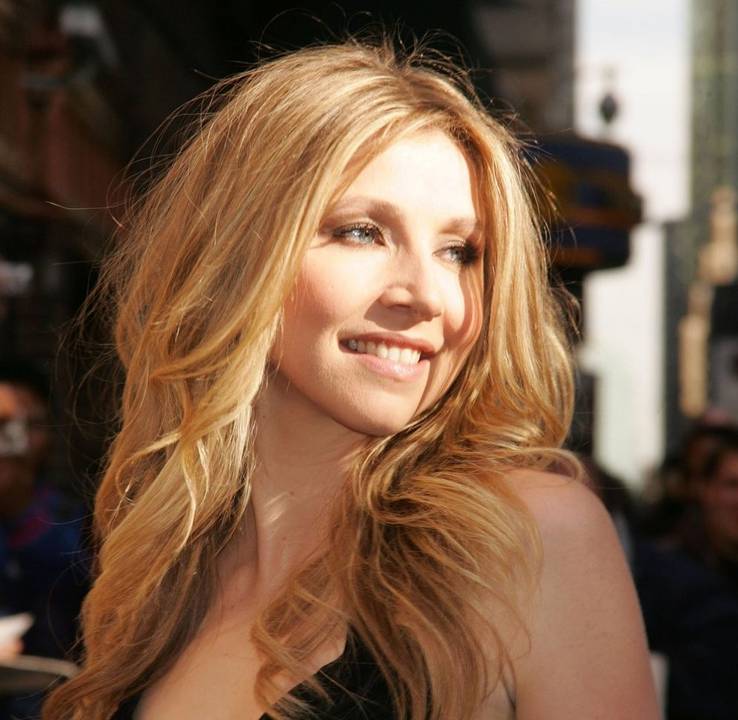 Canadian-American actress Sarah Chalke is a TV actress through and through. She shot to fame due to her role as Dr. Elliot Reid on the comedy series, Scrubs. She gained worldwide recognition for that role. Elliot Reid is widely regarded to be one of the greatest female characters on TV. Jen's character and fan following on Friends mirrors that statement. Since the show ended, Sarah built upon the following she had, starring in other hit shows like How I Met Your Mother and Cougar Town.
5

KAT DENNINGS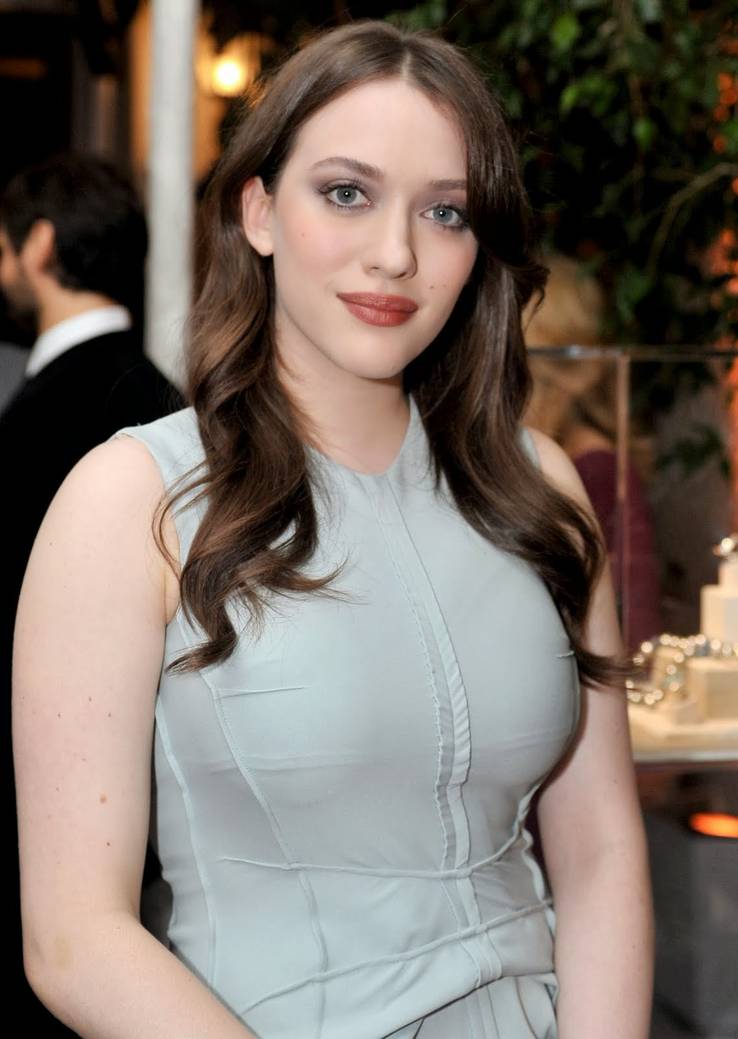 Just like Jen, Kat Dennings made her name by starring in a sitcom. For six years she starred in the CBS sitcom, 2 Broke Girls. She gained something of a cult following due to that role. But Kat has also done plenty of other stuff in the industry. She's a TV actress, has starred in many shows, but she's also been in films, and lots of them since 2004. She's still doing TV, but just like Jen did after Friends, she's putting more and more importance onto her film career.
4

EVA LONGORIA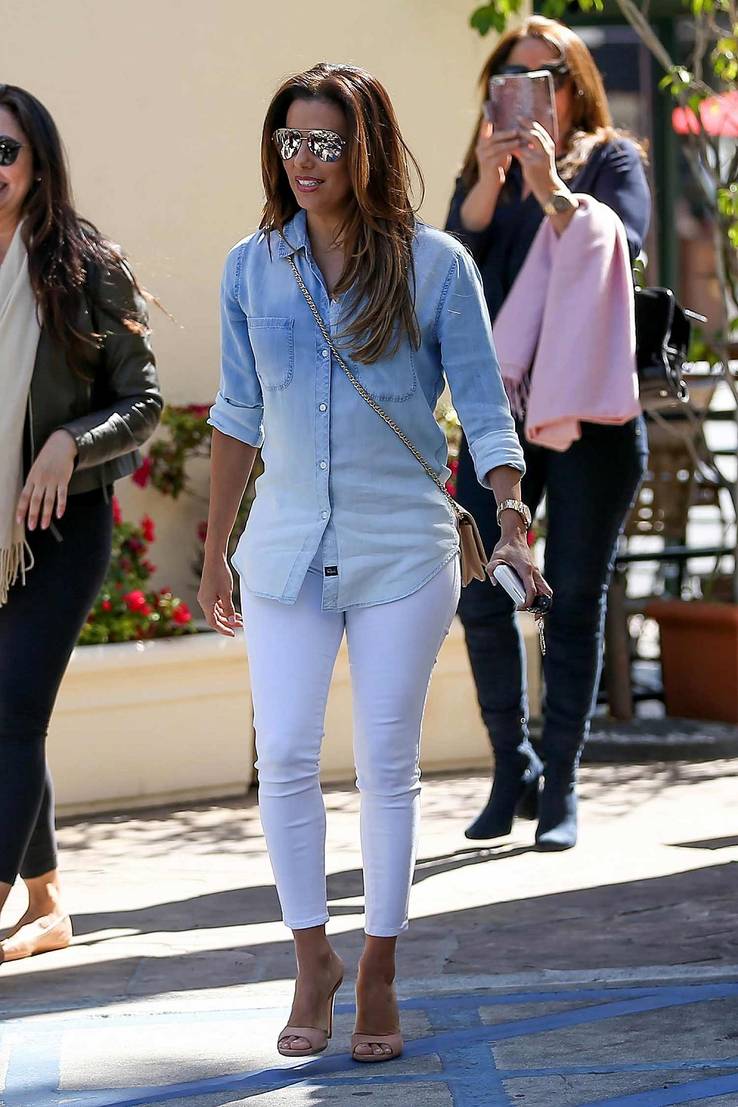 Some may say that Eva Longoria should be the next Jen Aniston. Others would say that she's already there, and is on par with Jen. A few would even go as far as to say that she's surpassed Jen in terms of popularity and star appeal. She really is that big. Just like Jen, she's stunningly beautiful, and just like Jen, she's primarily known on TV for one show. Eva hit it big as a result of her starring in the comedy-drama Desperate Housewives.
3

ANGIE HARMON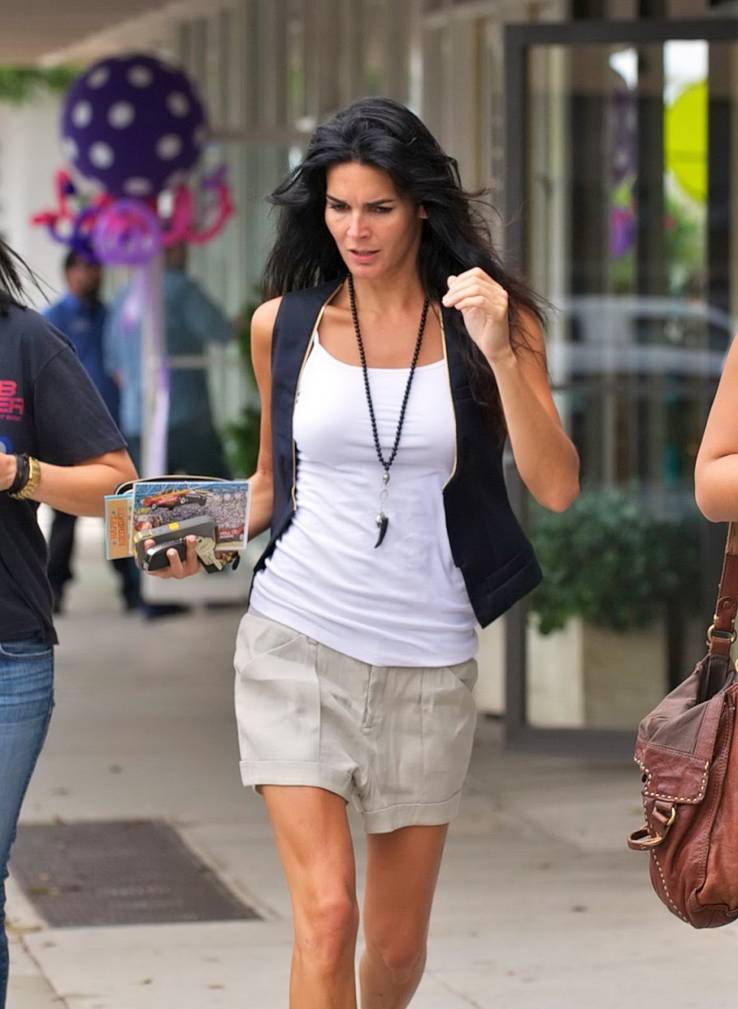 Again, here's an actress with a lot of pedigree. She's certainly up there with Jen Aniston as being one of the greatest actresses around. Angie has made a name for herself as a TV actress. She's renowned for her looks, in addition to her distinct voice. These qualities, as well as her acting prowess, have led to her getting roles in Law & Order, Baywatch, and Rizzoli & Isles. Angie has done some movie work here and there, but she truly shines on TV.
2

KALEY CUOCO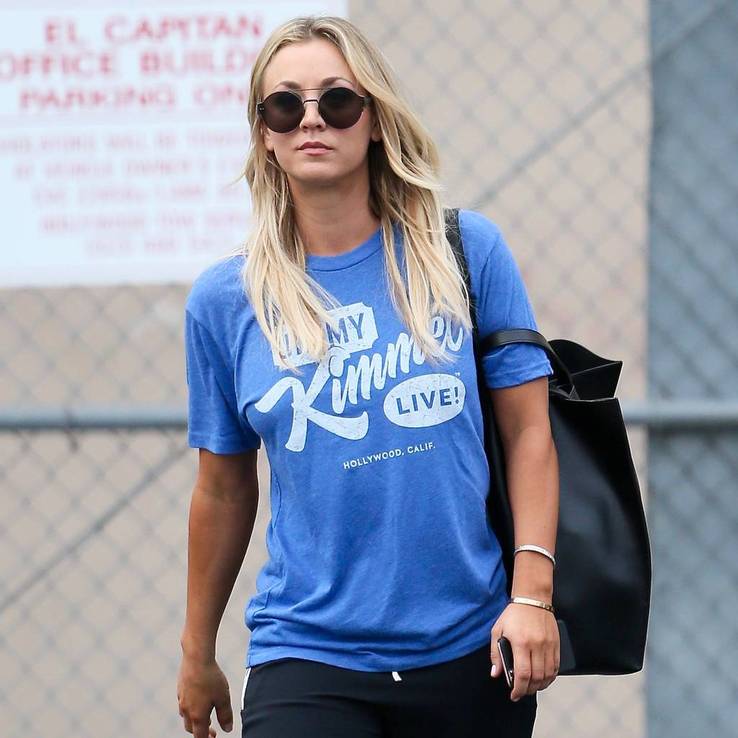 Jen's character in Friends is deemed to be one of the greatest female TV characters of all time. That's due to the character's popularity and Jen's star appeal. The same can be said of Penny, Kaley Cuoco's character on The Big Bang Theory. Kaley first rose to prominence after starring in 8 Simple Rules. But it was as Penny that she really got propelled into the limelight. She became the highest earning woman on TV. Just like Jen, she's also got a star on the Hollywood Walk of Fame.
1

DEBRA MESSING
There's only one-year difference between Debra Messing and Jen Aniston. Both have enjoyed long and illustrious careers in front of the camera, mostly on TV sets. Debra initially started off with bit-par roles on various TV shows. Will and Grace made her a massive name on the TV scene. The sitcom ran for eight years. For a while, it ran at the same time as Friends. Both Jen and Debra were the biggest actresses on TV at the time. When Friends disbanded, it was Debra who essentially took over the mantle from Jen as the Outstanding Lead Actress in a Comedy Series – an award she won once and got nominated for five times.
Source: Read Full Article