No woman can say that they grew up without picturing how their fairytale wedding would look like; we all thought it would be something like Cinderella. What most do not know is that weddings are delirious price-wise, and some wedding venue prices would have you picking your jaw up from off the floor.
When it comes to wedding venues, couples are particular in what they chose because of taste and class. Some soon-to-be wed couples dream of getting married on a beach, in the hills of Tuscany, in a barn, or in a posh venue; and with various options, deciding the perfect spot for a wedding venue for the big day can be a hassle. And since a wedding is supposed to be whimsical, putting together a list of the most luxurious and fairytale-like wedding venues in America, is our way of helping you lovebirds select your unique and rad wedding location. Choosing the wedding venue is the most lust-worthy part of the entire wedding planning agenda, and it is important to recall that the venue is the most important piece of the big day.
If you're halfway to saying "I do," and feel that you're in a creative rut, then take a glimpse at these dreamy and desirable wedding venues.
25

Malibu Rocky Oaks Estate 
If you ever dreamed of having a wedding at a vineyard or on the green hills of Tuscany but cannot make the big move to Italy, we have your dream spot for you at home: Malibu Rocky Oaks Estate Vineyards. If you're looking to have a romantic wedding, in a rustic vineyard setting, then this spot in California is made for you. And if you're planning on inviting sophisticated guests, then this phenomenal scenic estate and vineyard will please you and all joining you on your big day — that's amore!
24

Haiku Mill
Most of us dream of honeymooning in Hawaii, but what about tying the knot there instead? If you're one who has always dreamed of a destination wedding, then do not leave the country and exchange your vows at the splendid Haiku Mill in Maui, Hawaii. There is no sandy beach, but the open courtyard venue offers a romantic charm with greenery blossoming everywhere and ornate pieces. This venue is truly magical and perfect for those who are opting for an elegant and luxurious wedding under the sun.
23

Stein Eriksen Lodge
Though when most of us think of our wedding day, we think of the warm weather and cool breeze, others desire a winter wonderland wedding. And what yells winter more than a cabin and/or lodge as a venue for the big day? At the Stein Eriksen Lodge in Utah the to-be couple can cozy up with their guests at the rustic and stupendous mountain resort that is renowned for its decadence and European-inspired cabin look. Getting married in an area that resembles the Swiss Alps isn't too far out of reach after all.
22

Bear Flag Farm
Then there are those who do not dream of getting married in a castle, but a vintage-looking farm surrounded by lavender fields, a ferris wheel, and an everlasting picturesque view. Some soon-to-be spouses envision a wedding under the California sun on a farm that goes on for acres as it allows them the space to be creative and set up the most romantic wedding. Getting married in the fields is a distinct thing, and if you want your guests to be wowed, then make the stunning Bear Flag Farm in Winters, California your special spot.
21

Hayloft On The Arch
Though fancy and lavish weddings will never run out of style, choosing a barn as a wedding venue to complete your wedding puzzle does not mean it can't be luxurious. You can find a vintage and rustic venue that all guests will boast over in Vernon Center, New York called the Hayloft on the Arch. With cathedral-like high ceilings, this ranch/barn can be turned into the most opulent wedding location that guests will be dazed by — and don't be fooled, it has a capacity for 400.
20

Cheekwood
If you love anything and everything country; country music and the country, then head on over to Music City Nashville, Tennessee to say your "I dos." No, we are not talking about getting married in a country bar, but rather an area in Nashville called Cheekwood that resembles the magnificent and romantic gardens of Italy. It turns out, this botanical garden was modelled after the oldest of its kind in Padua, Italy. The eclectic vibe this venue gives off with bright flowers and elegant fountains will definitely wow guests.
19

Civic Theatre
Want to be extra fancy? Head on over to the vibrant city of New Orleans for the perfect posh location for your big day. Called the Civic Theatre, this space was once dedicated to burlesque and disco shows, but is now famous for being a fancy-shmancy hall people celebrate their vow exchange at. One can expect a venue that is elegant with its banquet seating and theatrical lighting, as well as plenty of leg space to boogie the night away.
Featured Today
25 Of The Most Expensive Cars In The World And Who Owns Them

20 Things We Could Ask Hotels For That Are Surprisingly Free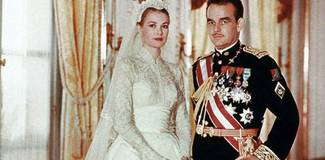 25 Of The Most Expensive Engagements Ever

18

Peabody Opera House
Who can make a complaint when a venue is entirely built of shiny and polished marble? The Peabody Opera House in St. Louis works as a double venue; so for those who are getting married and want less of a migraine when planning, do not hesitate to book this venue where you can first exchange your vows and then immediately get the reception started. This location kind of resembles a Cinderella story with its stunning ballrooms that are grand and luxurious and can sit up to a party of 3,500 stunned guests.
17

Gramercy Park Hotel
Some adore the view of the city, and we have just the right venue for those who want a view of the skyline on the night of their most anticipated and cherished day. At the Gramercy Park Hotel in New York, a landmark in the city that has been around since 1925, married couples can do their romantic ceremony and reception on the scenic rooftop. Imagine getting married on a chic and unique rooftop that looks natural with all the greenery and a Manhattan view — here it is.
16

The Hay-Adams
Sometimes, finding the most rad wedding location means finding a venue with phenomenal and unique architecture, like The Hay-Adams in Washington D.C. Those who have an appreciation for art history will admire and gush at the Italian Renaissance style this reception hall, not too far from the White House has to offer. Couples who choose to make this upscale venue a part of their big day will leave the romantic venue feeling like they partied through all the earliest periods of time.
15

The Old Edwards Inn And Spa
If wedding planning is underway in your agenda, then you might want to consider this chic chateau to feel like a prince and princess for a day, on your big day. The Old Edwards Inn and Spa in Highlands, North Carolina, is the ideal location for those who want a rustic but sophisticated spot for their wedding day that is tucked away in the mountains like a secret. The Southern palace-like inn offers guests a wedding that can take place on the inside or outside, keeping the stone edging all throughout.
14

Mandarin Oriental
Any guest will be impressed if you take them to Sin City to celebrate your big day! Widely rumoured as a city for eloping in random chapels, the Mandarin Oriental in Las Vegas is a five-star hotel that could offer the most glamourous wedding. And for couples who aspire to make things easy and want to complete all the wedding puzzle pieces in one city (i.e. bachelorette, wedding, honeymoon) the Mandarin is the perfect spot. Do not forget, this hotel will offer the couple and their guests the view of the entire strip.
13

Modern Honolulu
Talk about luxury, imagine walking down the aisle with the love of your life over water? Well, you do not have to visualize it as the prestigious Modern Honolulu in Hawaii offers that plus many other stupendous wedding venue options. A couple who has always dreamed of a beach and outdoor wedding can exchange nuptials and party the night away in front of the beach, poolside, or in an intimate ballroom. Watching the sunset at this Waikiki hotel on your wedding day will be the perfect end to your dream day.
12

Grand Hotel
An outdoor wedding is possible in many American cities; we've seen it in the Hollywood movies, a wedding on a long white porch with a posh backyard filled with elite people by the water. If this sounds like your ideal spot, then be sure to book the Grand Hotel in Mackinac Island, Michigan. Forget the church and exchange your rings and love for one another on the world's longest porch. If a waterfront wedding is not your ideal location for the reception, then take the party into one of their five ballrooms.
11

Adler Planetarium
Want to provide your guests with an impeccable view of the Windy City skyline? Then organize your wedding at the breathtaking and opulent Adler Planetarium. With an open concept because of the solarium it offers, the to-be couple could exchange vows with the Chicago skyline as their backdrop. And, to top it all off, what is more romantic than having your fist dance under the stars? Well, if you book the room with the domed ceilings, celebrating your marriage under the night sky will be possible and magical.
10

Vizcaya Museum and Gardens
The Vizcaya Museum and Gardens offers the perfect backdrop for the most romantic wedding photos in the middle of Miami. Finding the right spot is definitely important, and this venue has all the intimacy that is needed to make a wedding as magical as it should be. It is serene, natural, elegant, and looks like Europe in the middle of Miami.
9

The Ruins At Barnsley Resort
Want to get married at a spot that looks like it was inhabited by the Romans? Quickly head on over and tie the knot at the historical and rustic Ruins at Barnsley Resort located in Adairsville, Georgia. It is inspiring to see that there is such a cultural spot in America where couples could get hitched at; the ruins make for a scenic wedding with a lot of romance and guests will leave in awe. It is also an open-air vibe, which gives guests the opportunity to easily mingle.
8

Milwaukee Art Museum
For some, an all-white wedding is the classiest look one can aim for for a wedding, and the Milwaukee Art Museum in Milwaulkee can easily transform into the most stunning white-wedding venue. If you're looking for a spot that is sophisticated, pretty and modern, then the all-white museum may be your missing puzzle piece. It boasts the most stunning backdrop for eloquent wedding photos and with extensive space and exceptional architecture, the museum is the prime location for a classic wedding.
7

Metropolitan Building
Paris is known as the City of Love, but since travelling abroad to get married isn't always an option, the Metropolitan Building in Queens, New York could instantly give you that French charm you're looking to include at your wedding. The space is historical and is filled with richness because of its inspiration drawn from French decor, which makes the 2 rooms offered the hippest wedding venue; finding a location as vintage and urban as this one is hard to come across.
6

Mill City Museum
Choosing museums as the spot for the big day is becoming more and more popular as it allows couples and wedding planners to get totally creative — and the Mill City Museum in Minneapolis, Minnesota is no exception. This location is one that is perfect for those who dream of a more industrial wedding that can be styled any way they want it to be. However, no matter the decor, guests will pick their jaws up off the floor when they see the perfectly-broken structure that is the perfect contemporary yet rustic backdrop.
5

Vista West Ranch
No location is too out of the box for a wedding, and there is nothing more charming and whimsical than a wedding at a ranch that could easily be styled to look like a luxurious million-dollar venue. A ranch, and outdoor wedding is bright and classic, but at the Vista West Ranch in Dripping Springs, Texas, you can expect a bohemian wedding with the most romantic atmosphere. It can be intimate or grand, but no matter what, this location will provide the newlyweds with the wedding of their dreams.
4

Race and Religious
This location looks like it came right out of the alleys in Verona, Italy and into America. At the Race and Religious venue in New Orleans, LA, one can expect the most blissful and idealistic wedding reception. Let us just say, Romeo and Juliet would definitely approve of this unique and historical wedding spot. It boasts a balcony and a pool, and with its charming old-fashioned brick look, guests will rave about the historical and cultural location for days.
3

Amangiri
Thinking of getting married in the dessert? There is no way such an area could hold a luxurious and exclusive wedding, correct? Wrong — the Amangiri in Canyon Point, UT offers interested to-be couples a stunning spot that delivers all chicness and fanciness a couple may desire on their special day. Unlike many of the above venues mentioned, this one is completely modern and provides guests in the heat with all the required comfort to enjoy a days-long celebration.
2

Alderbrook Station
Pinterest has various ideas for soon-to-be married couples who want to have a wedding that is both rustic and chic at the same time, but, there is a specific venue, the Alderbrook Station in Georgia, that automatically, without alternations needed, is exactly that. Firstly, the unique venue lays on a protected lagoon on the Columbia River. Secondly, usually painted wood that is crackled is not ideal, but the white-faded wood panels make the perfect backdrop for an enchanted, rustic, and natural wedding day.
1

Beaulieu Gardens
A garden wedding is bound to make all guests weep when vows are being exchanged just because of the natural and enchanting beauty of the surroundings. The Beaulieu Garden in Rutherford, California is everything a little girl has ever dreamed of for her much-anticipated wedding day; with sycamore trees everywhere, that look straight out of a rom-com film, to the elegant and historical statues, fountains and ponds spread across the gardens, the venue is sure to create a classic and timeless wedding.
References: greenweddingshoes.com, purewow.com, tietheknot.com
Source: Read Full Article