The world is filled with beautiful places. The cities on this list are beautiful. They are places where people want to live, because of their natural beauty, man-made attractions and amenities. Since they do have so much to offer, they are very expensive. Rent and mortgages are costly. Food and entertainment expenses really add up.
People who decide to live in these areas do so because they want to access the superior charm, character and livability that these cities provide. They are willing to pay more to enjoy a host of perks.
Today's list features Tel Aviv, San Francisco, Geneva, the Big Apple and a whole lot more. Every place on the list is unique in some way, whether it offers big-city charm, tropical beauty or access to the best tech jobs. We'll share fun facts about each city, as well as practical information about the cost of living.
Anyone who is considering moving to one of these places should take their financial situation into account before taking the plunge. Those for whom money is no object will be able to afford all of the pleasures of any of these places.
Each city on the list is a playground for "the richest". For those with less money, these regions are places where it may be very hard to make ends meet.
30

Tel Aviv, Israel
This city in Israel is situated on the nation's Mediterranean coast. It's renowned for its Bauhaus buildings, which date back to the 1930s. You'll find over 4,000 of these structures within the White City section of Tel Aviv.
If you choose to live in Tel Aviv, you'll be able to educate yourself at the Beit Hatfutsot museum, which traces the history of the world's Jewish communities via multimedia exhibits.
Tel Aviv was founded during April of 1909. According to Haaretz.com, a small flat in a not-so-posh Tel Aviv neighborhood has the same price tag as a house in the Sunshine State (Florida).
If you want to become a homeowner in Tel Aviv, expect to pay 763,759 American dollars. That's a big chunk of change.
29

Tokyo, Japan
The metropolitan prefecture known as Tokyo is one of the forty-seven Japanese prefectures. It became the nation's capital in 1869. If you decide to move to Tokyo, prepare to face the crowds, as this expensive and bustling city has the most populated metropolitan region on the planet.
In terms of attractions, Tokyo is an ideal blend of ancient and modern. When you're there, you may check out the Emperor's Palace, explore the prefecture via impressive subway and rail networks and enjoy all kinds of festivals, sports events, and live performances.
A trip to Tokyo is one thing. Living there is quite another. If you want to buy a condo in the city, you'll need to shell out about US$4,881 per square meter, according to Theglobalpropertyguide.com.
28

Singapore
Singapore is a city-state. It's also an island. It's situated off of the southern part of Malaysia. Known as a hub for global finance, it boasts a pleasant tropical climate, as well as a diverse population.
In terms of amenities, this city has the globe's top-rated airport (Changi Airport), a world-renowned, ultra-luxurious hotel (Raffles Hotel) and towering, man-made trees which are solar-powered vertical gardens. You'll find these "trees" at Gardens by the Bay.
Now, let's talk money. Singapore is beautiful, but not particularly affordable. According to Numbeo.com stats, it costs 16.8 percent more to live in Singapore than in the USA. A two-bedroom condo in a nice Singapore building may set you back 2,666,200 American dollars. Cheaper real estate is available, but, overall, it's a very expensive place to put down roots.
27

Copenhagen, Denmark
Copenhagen is the capital of Denmark. It rests on the coastal islands of Amager and Zealand. This city is connected to Malmo via the Öresund Bridge. Beautiful and livable, Copenhagen has a city center, Indre By, which is historic. You'll find the Danish royal family's palace there.
If you love striking castles, lush gardens, highways for bicycles and being near the sea, you may find that the high price of living in Copenhagen is an investment in your own quality of life.
This city is expensive. Real estate and rent cost a lot, you may need to drop seven dollars and fifty cents to get a cup of coffee and you'll find that some restaurant meals are incredibly costly.
One tourist complained that a plate of sushi and a beer ended up costing a hundred dollars. The city is a "foodie" place, so the rich are able to indulge without worrying. Others are not so lucky.
26

Luxembourg City, Luxembourg
This city has the same name as the country it's in. Luxembourg City, Luxembourg is the nation's capital. The city is renowned for its medieval fortification ruins, as well as its tunnel network (Bock Casemates), which includes a prison, a dungeon, and an archaeological crypt. Fifty percent of people who live in Luxembourg are foreign nationals.
Buying a home here means spending a lot. The average cost of a home in the city is 904,855 Euros, which equates to 1,046,928.09 American dollars. If you don't mind dropping a cool million on a private residence, you may enjoy living in Luxembourg city. Key attractions, beyond the ruins and tunnel, include the city's Old Quarter and its National Museum of History and Art.
25

Nassau, The Bahamas
For a taste of the tropics, consider moving to Nassau, Bahamas. It's popular with wealthy retirees from all over the world. Nassau is the commercial center and capital of the Commonwealth of the Bahamas. Its population is 391,100 and its international airport makes it easy for tourists and expats to come to Nassau or fly out to other nations.
Americans who retire in the Bahamas need cash, because the prices are 27.75 higher there than in the USA. Rents are 12 percent higher and local eateries cost 30.39 percent more than comparable American restaurants. Basically, everything costs more there. The upside is that the Bahamas are beautiful. Plus, the temperature ranges between 21 Celsius and 27 Celsius during the wintertime.
24

Oslo, Norway
This city is Norway's capital. It is situated along the southern coast of the country, at Oslofjord's head. Norway is renowned for its museums and green spaces. Local attractions include the Viking Ship Museum, the Norwegian Maritime Museum and a ski-jumping hill known as Holmenkollbakken, which overlooks the fjord.
If you want to buy property in Norway, you'll need to spend around 7,309 American dollars per square meter. This city's cost of living is fifty percent higher than it is in the USA. A typical Norwegian family will need to spend around 1300 bucks per month on groceries. This country is wealthy due to its petroleum exports.
Featured Today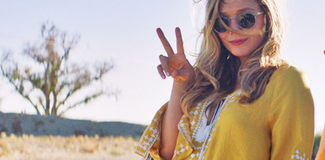 25 Photos Of The Marvel Women Totally Out Of Character

25 Unusual Ways The Royals Make Money

25 Of The Most Expensive Cars In The World And Who Owns Them

23

Reykjavík, Iceland
This city is located on Iceland's coast. It's the nation's biggest city and it's also Iceland's capital. Reykjavik is known for its Saga and National museums. If you want to learn about Viking history, you'll benefit from checking out these acclaimed museums. Other local attractions include the glass Perlan dome, which rotates, and the Hallgrimskirkja church, which is crafted from concrete.
To get on the property ladder in this expensive Scandinavian city, you'll need to spend at least $382,500 US dollars. You may need to spend a lot more, such as just under half a million American dollars. The overall cost of living is high. For example, most of the food sold in the country is imported and this makes it costlier. As well, there's a fourteen percent value-added tax on foods.
22

Geneva, Switzerland
This Swiss city is found at the southernmost tip of Lake Geneva. Flanked by the Jura and Alps mountain ranges, Geneva offers striking views of majestic Mont Blanc. This pricey city is a sophisticated place. It's a hub for finance, as well as diplomacy. It's the global HQ of the Red Cross and the UN.
Geneva has a strong French influence, which extends to food and language.
A home in Geneva will set you back at least 1.19 million US dollars. Geneva is considered one of the world's 15 most expensive cities. Wages in the city are high. However, the cost of rent, food, and entertainment is also high.
21

Hamilton, Bermuda
The capital city of Bermuda is called Hamilton and it's considered one of the costliest cities on the planet. If you want to live in Hamilton, you'll need to spend over 4,700 US dollars per month on the basics, including shelter, food, and power.
Bermuda is an island territory within the North Atlantic. In Hamilton, you'll find Front Street, which is situated right along the city's harbor. Front Street is known for its colonial-style buildings, which are painted in pastel shades. It's also known for its pricey stores. Local attractions include the Most Holy Trinity Cathedral and the Bermuda Aquarium.
20

San Francisco, California
You've probably already read about the high cost of living in San Francisco. It's a tech hub, so a lot of wealthy "techpreneurs" call the city home and their big bucks are one reason why this city has become a friendlier place for the rich than the poor. A recent Businessinsider.com story shows that people who aren't loaded with cash are fleeing the city, because they just can't survive there.
The average cost of a home in San Francisco, California is 303, 000 dollars. A mere twelve percent of the city's residents are able to afford homes. Tech companies that operate in the city are finding it tough to attract the talent that they need because of the cost of living.
19

New York City, New York
Of course, NYC is expensive. It's one of the world's most vibrant and exciting cities. It's a place with a gorgeous urban park (Central Park), incredible shopping, an array of exciting neighborhoods and every amenity there is. There is not much that this city is missing, except affordability.
In Manhattan, the median average cost of a condo resale was a whopping 1.4 million dollars. In Brooklyn, the average cost of a home is 788, 529 dollars. In Queens, it's 452,304 bucks. To live in the city, a decent level of income is generally required, unless you don't mind a slew of roommates.  In Manhattan, the average salary is $67,000.
18

San Jose, California
This big Californian city is flanked by rolling hills. It's located in the tech hub, Silicon Valley. It's a great place to call home, thanks in part to its historic district, which is located downtown. The historic district is a wonderful place to drink in the beauty of amazing structures, including the Oddfellows building, which features Italianate architecture. San Jose has a population of 1.025 million people.
To buy a home in the city, you'll need to spend at least a million bucks. San Jose was actually ranked as one of the worst places to settle down after retirement, because living there is really expensive. It's not that the city isn't awesome. It's just not an affordable place… especially for seniors with fixed incomes.
17

Los Angeles, California
The rich and famous flock to Los Angeles. It's Hollywood, after all. This city is a hub for the entertainment industry and this is an industry that richly rewards successful actors, actresses, producers, and directors. If you choose to settle down in this California city, it's recommended that you earn at least thirty-three bucks per hour. The average cost of a home in the city is $570,500, based on 2015 figures.
Lots of people come to L.A. to try and make their dreams of stardom come true. The ones who succeed are able to buy palatial estates in Beverly Hills. This sunny city is a great place to live if you're rolling in cash.
16

Paris, France
Paris is all about luxury. It's the capital of France and it's a hub for culture, gastronomy, fashion, and art. Known for its vast boulevards and its scenic Seine River, Paris is also home to the Eiffel Tower, as well as the Notre-Dame Cathedral, which dates back to the twelfth century.
Because Paris offers so many things to its residents, it's not cheap. Tourists have known for decades that Paris isn't exactly a budget destination. It's not a budget place to live, either. The average cost of a square meter of real estate in the city is over ten thousand US dollars.
15

Hong Kong, China
Hong Kong is a city in the People's Republic of China. 7.4 million people call Hong Kong home, but that doesn't mean that it's an affordable place. The densely-packed city covers four hundred and twenty-six miles and it's a place with extreme "income inequality".
Hong Kong has more skyscrapers than any other city. The towering buildings are arranged around picturesque Victoria Harbor, which is found in the city center. The rich have no trouble finding enough cash to buy homes in the city, but the poor have little hope of climbing onto the property ladder.
14

Seoul, Korea
This city is South Korea's capital. It's a massive city which blends historical features, such as Buddhist temples, with ultra-modern subways and skyscrapers. Popular Seoul attractions include Gyeongbokgung Palace, which used to have seven thousand rooms, and Dongdaemun Design Plaza, which features cutting-edge architecture, as well as a rooftop park.
The cost of living in the city is 10.78 percent higher than the cost of living in America. It actually costs more to buy a home here than it does in Tokyo, according to the Pulsenews.co.kr website. In terms of real estate values, it's roughly the same as another pricey city, Washington, D.C.
13

Sydney, Australia
Aussie life is great in Sydney, but the downside is a high cost of living. This city is New South Wales' capital and it's one of the biggest cities in the Land Down under. World-renowned for its stunning Sydney Opera house, as well as its huge and scenic Darling Harbour, this city is very livable indeed, if you can afford to indulge in everything that it has to offer.
Real estate values are high here. Expect to pay an average price of 1.1 million dollars for a home in the city. The average income level here is high. It kind of has to be. Residents make an average salary of over 88k per year.
12

Honolulu, Hawaii
If you want to live in a place where the balmy trade winds wash over you and lush natural beauty is everywhere that you look, you should consider Honolulu, Hawaii. This city is situated on the south shore of Oahu island. It's Hawaii's capital.
Wealthy residents love its Waikiki neighborhood, which is a perfect place for fun shopping, nightlife, and dining. This neighborhood has a crescent-shaped beach with plenty of palm trees and luxury hotels in the background. You'll need at least 625,000 USD to buy a home here. Hawaii life is something that a lot of people dream of. For the wealthy, it can be a reality.
11

London, England
London is a world-class city and a lot of people are priced out of it, when it comes to real estate and the general cost of living. Home to Buckingham Palace, the London Eye Ferris wheel and superb dining, hotels and nightlife, the capital of England is a mixture of old and new.
Real estate in London costs an absolute fortune. Even rich and famous people have complained about the price of homes in the city. To buy a home in the city, you'll need at least $872,321.65 American dollars. Rental rates for flats and homes are also very high.
10

Washington, DC
The capital of America is Washington, D.C. and it's a fairly small city which is situated on the scenic Potomac River. The city borders Virginia and Maryland. If you watched House of Cards, you probably already know that this city has a lot of beauty, thanks to its assortment of striking neoclassical monuments and structures (such as the White House, the Capitol and the Supreme Court).
To buy a home here, you'll need at least $566,000. Home prices have increased by 5.7 percent over the last twelve months and are expected to keep rising by another 3.4 percent over the next year.
9

Dublin, Ireland
Dublin is a fun place. Its heritage sites, modern eateries, and theaters make it a pleasure to explore. However, Dublin is not the best place to live on a shoestring budget. Dublin is the Republic of Ireland's capital and it's situated on the east coast of the country, at the River Liffey's "mouth".
Local attractions include Dublin Castle and ancient and striking St. Patrick's Cathedral, which was built in 1191.
If you're not uber-rich and want to buy a home in the city, you should know that a typical 2-bedroom, the two-bathroom flat will set you back at least $353,179 USD. If you are uber-rich, you can get something fancier for far more money, and then prepare to enjoy all of the pleasures of Dublin.
8

Vancouver, BC
Vancouver, British Columbia, Canada is such a beautiful place. Its downtown core is loaded with high-end shopping (Chanel, Coach, Louis Vuitton, Hermes) and one of its big shopping streets, Granville Street, offers an interesting mixture of "high-low" i.e. expensive shops and very affordable stores. The city also features exquisite natural beauty. If you visit, be sure to explore scenic Stanley Park.
Since Vancouver is a place that people love to live, it is pricey. In spring of 2017, housing prices peaked and the average cost of a home back then was 1.8 million dollars. Prices have gone down a bit, but the city is still really expensive.
7

Toronto, Ontario
This Canadian city is the capital of the province of Ontario. It's located along the northwestern shore of Lake Ontario. It's a bustling metropolis with a host of striking skyscrapers. The CN tower landmark looms over even the highest skyscrapers. In addition to interesting and dramatic buildings, Toronto has a range of appealing green spaces, including the oval-shaped Queen's Park and High Park, which has sports facilities, a zoo and trails.
This city's housing is very costly. The average price of a house in Toronto is $936,623. Townhomes go for around $712,000 and condos usually cost over half a million bucks. These prices are in Canadian dollars.
6

Frankfurt, Germany
This city is in central Germany. It's situated on the Main river. Frankfurt is a big hub for finance and it's the home of the European Central Bank. It's also the birthplace of Johann von Goethe. His former house is currently a museum which celebrates his literary achievements.
Its Old Town, Aldstadt, was reconstructed and there is a Christmas market there, in Romerberg Square, each and every winter holiday season. To get on the property ladder in Frankfurt, you'll need around 606,901.57 American dollars. Rent is also very high in the area.
5

Melbourne, Australia
Melbourne offers an appealing lifestyle to wealthy residents. This Australian city is the capital of the Aussie state, Victoria. At the heart of the city, you'll find a modern development called Federation Square, which features eateries and plazas. This development is found near the Yarra River. When you head to the city's Southbank region, you'll be able to enjoy the Melbourne Arts Precinct.
Houses here are so expensive. The average price of a home in Melbourne, as of February of 2018, is $903,859. This is another world-class city where tons of people are completely priced out of the real estate market.
4

Helsinki, Finland
This city is the southern capital of Finland. It's situated upon a peninsula within the Gulf of Finland. Its main avenue is called Mannerheimintie and this avenue is the place to find the city's National Museum, which tracks the history of the country, right from the Stone Age onward. As well, the avenue is flanked by the art museum, Kiasma, in addition to Parliament House.
To purchase real estate here, you'll need to be able to afford a price per square meter of $4,970. If you've got the cash, you may find that living in Helsinki is very pleasant. This city consistently ranks in the top ten for the quality of life.
3

Lima, Peru
This city is Peru's capital. It's located on the nation's dry Pacific coast. While it still has a colonial center, it's definitely a city with a modern spirit. It's got plenty of hustle and bustle and it's one of the biggest cities in South America. If you visit, you'll be able to go to the Museo Larco, which features exquisite exhibits of pre-Columbian art, or drop by the Museo de la Nacion, which honors the heritage of the ancient civilizations of Peru.
By South American standards, this city is not cheap, but it's probably one of the most affordable "expensive" places on the list. It is cheaper to live there than it is to live in many places in America.
2

Osaka, Japan
Osaka residents are still reeling from a recent earthquake. This Japanese city is a big port city and it's also a commercial hub. It's situated on Honshu. Honshu is a Japanese island. Renowned for its street food, nightlife, and architecture, Osaka is also home to a castle which was constructed during the 16th century. The castle, Osaka Castle, has been lovingly restored several times. It's the key historical site in the city. Osaka has a population of over 2.6 million.
Secondhand apartments in the city are not too expensive. They may be accessed for about 150,000 American dollars. New houses will cost a lot more. The real problem with this city is that the general cost of living has been climbing steadily for years. A simple loaf of bread may cost just under eight bucks in Osaka. These kinds of everyday expenditures really add up.
1

Monaco
Did you know that a lot of Formula One drivers choose to live in Monaco? It's not because there is a GP in the city-state each year. It's because the race car drivers are tax exiles. Monaco features very agreeable tax laws, which make it easy for people who are already rich to hang onto their money. This city-state is situated on the Mediterranean coastline of France. It's renowned for its ritzy casinos, its harbor full of yachts and its annual Formula One race.
Since it's home to so many rich people, it's got lots of high-end shops and eateries. A resale home in Monaco goes for an astonishing 4.7 million, on average. Monaco is very small, so real estate space is at a premium.
References: Haaretz.com, globalpropertyguide.com, Numbeo.com, Businessinsider.com, Pulsenews.co.kr
Source: Read Full Article